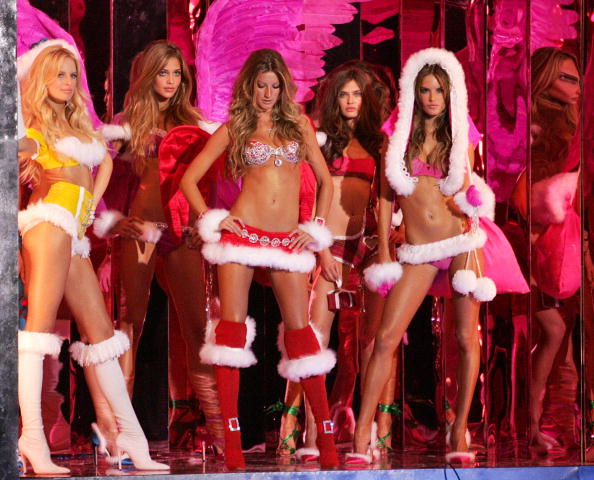 There is so much pressure in the world to look good all the time; and I don't think there is anything wrong with looking good and feeling good. Being healthy, fit and active is a good thing – and taking care of yourself is also a good thing. Unfortunately, there is so much body-shaming in the world that we forget that we are all different, and that we all have different priorities. Hollywood's moms are called fat when they don't lose their baby weight right away, and unhealthy if they do. Being a mother of four who has good genes and takes care of myself I lost my baby weight right away with all four kids doing nothing but breastfeeding, and it hurt to hear people call me 'unhealthy,' or 'selfish,' or 'vain,' for my metabolism and good genes.
What the world should be doing is celebrating all mothers; thin, fat, healthy, unhealthy – we all grew kids and brought them into this world and shaming us for being too fat or too thin or willing to get up a little earlier than usual to apply makeup or sleep in a little later by forgoing makeup is awful. We love a mom, and instead of shaming these Hollywood moms for being fit and healthy, we thought we'd give them a shout out for their efforts. Read on to see 20 celebrity moms with amazing bodies.
Photo by Getty Images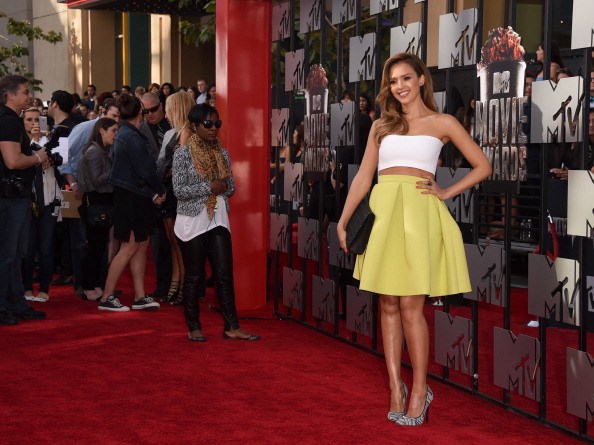 Jessica Alba
She's the mother of two little girls, and she looks amazing. She likes to keep her body in great shape with a variety of workouts, and she also likes to give herself an edge by also consuming an overall healthy diet. She doesn't drink much and she does take care of herself, and we applaud her for her ability to make good health decisions and keep herself fit and healthy for her future and her kids.
Photo by Getty Images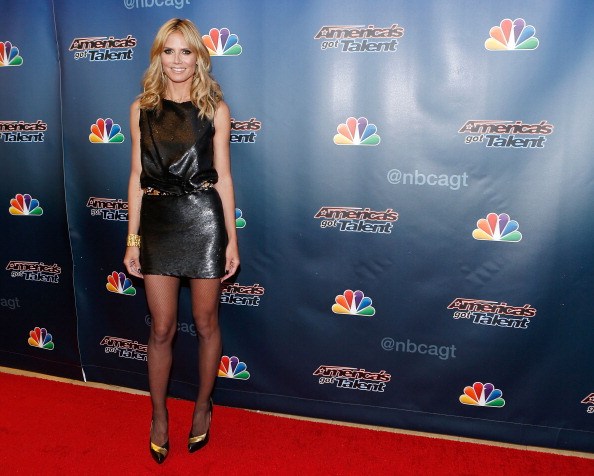 Heidi Klum
She's a supermodel with a super body. Remember when she gave birth and then walked the Victoria's Secret Fashion Show only 6 weeks afterward and her body was to-die-for? She credits herself with taking great care of her body while pregnant with healthy exercise and a good diet. She also seems to have amazing genes, because she has four kids and has bounced right back after all of them.
Photo by Getty Images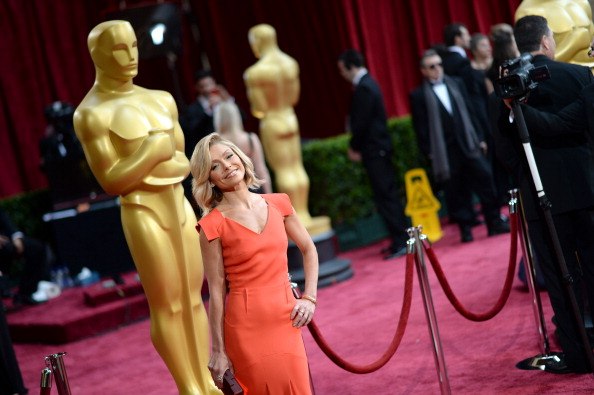 Kelly Ripa
Known for gaining entirely too much weight during all three of her pregnancies, she talks often about how much weight she gained. The talk show host looks better than ever now that she's in her 40s, and it's because she takes great care of herself. She jogs, she belongs to a soul cycle class and she works out with her own personal trainer to maintain her fit and muscular bod, and we love it.
Photo by Getty Images
Gisele Bundchen
The Brazilian supermodel is the mother of two small kids, and she's never looked better. She works out, she's active and she is a huge advocate for a healthy diet and lifestyle. She works hard to maintain her healthy body and she does a great job. Though we do feel that good genetics has a bit to do with her ability to bounce right back after giving birth to both of her kids.
Photo by Getty Images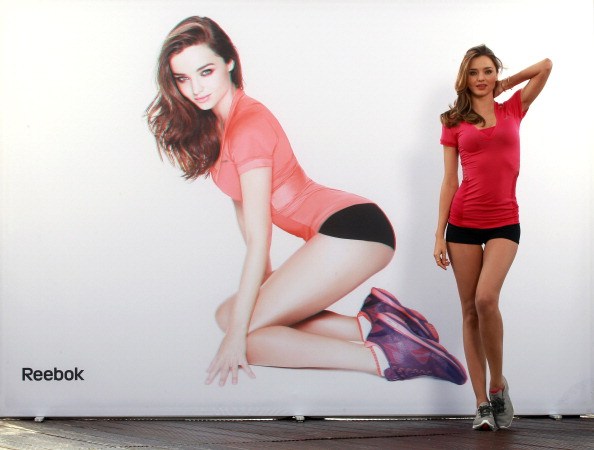 Miranda Kerr
Another supermodel with a great figure, Miranda Kerr looked like she never gave birth after she gave birth to her son with ex-husband Orlando Bloom. Of course, she's a supermodel with great genes and a great workout routine. She's been known to say that for her job she has to be able to look and feel good, and that means she feels good eating well and exercising regularly, and we are okay with that.
Photo by Getty Images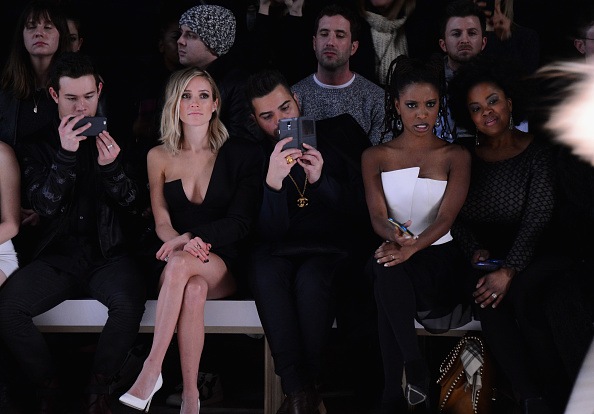 Kristin Cavallari
The former reality television star turned football wife turned designer is currently pregnant with her third child, but she will look just as good this time as she did after giving birth before. She is very health conscious, eating well and exercising regularly. She credits her great figure to minimizing her alcohol intake and eating right; and it clearly works well for her.
Photo by Getty Images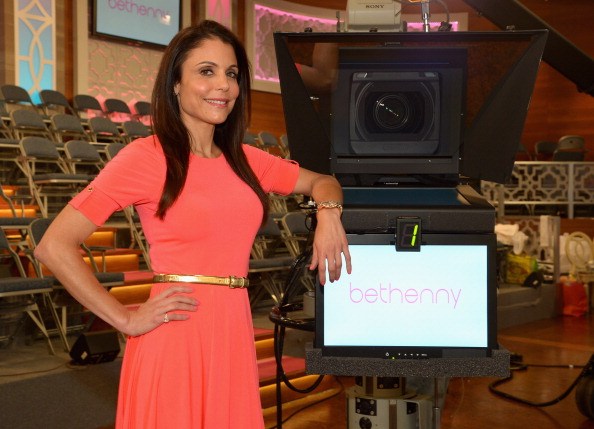 Bethenny Frankel
She's a mother of one, and she gave birth at what many people like to call an 'advanced age,' being that she was close to 40 when she gave birth. Seeing as how I became pregnant with my twins when I was 30, I also heard the term 'advanced age' thrown around a few times. It's not really; but doctors and other people love to say it. We love that she looks so good after having a baby 'late' in life.
Photo by Getty Images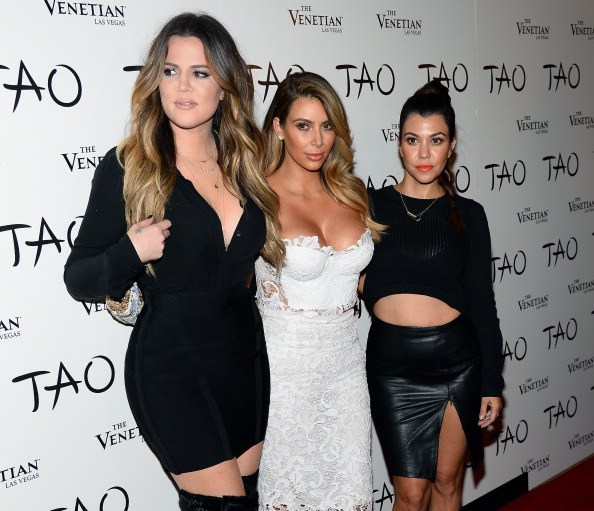 Kourtney Kardashian
She's given birth three times in the past few years, and she looks amazing. She has taken good care of herself while she was pregnant and after, and she is someone who puts her kids first at all times. She's said on more than one occasion that it's important to her to stay healthy when she's pregnant and after, and that when she's not caring for herself, she hasn't the energy to really keep up with her kids. it's an easy decision for her.
Photo by Getty Images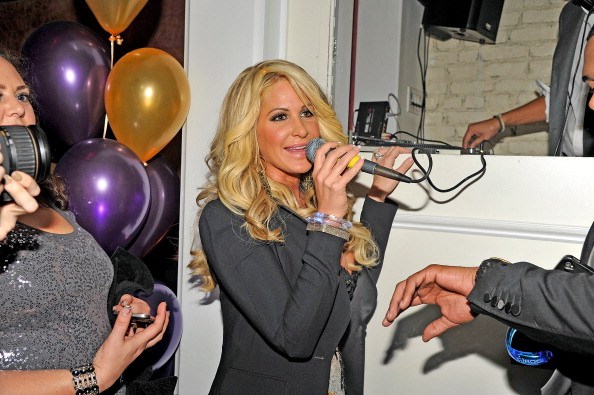 Kim Zolciak
She's a mom of 6, and she has a set of twins. I'm not going to lie; as a twin mom, we feel a certain connection with other twin moms that's kind of unexplainable. I feel her, and I feel what it's like to have twins and other kids (though I only have four) and how easy it is to lose the weight when the kids are born, but how difficult it is to get that stomach tight again after it stretches so far that you don't think it can possibly get any bigger.
Photo by Getty Images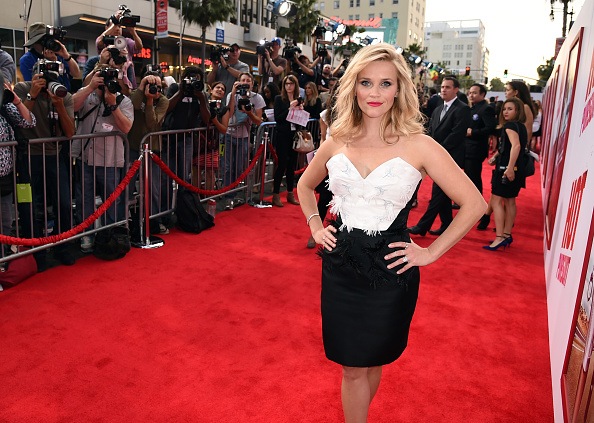 Reese Witherspoon
The new mom of three has let a number of years go by between her first two kids and her third one, and that's perfectly fine. She's an amazing example of what a hot mom looks like even when she's gone a long time between kids, and even when she's given birth when she's a little older this time around than she was the first. She cares for herself, and it's obvious. But we love that she likes to indulge from time to time, too.
Photo by Getty Images
Eva Mendes
What we really love about her is that she managed to keep the fact that she was pregnant quiet so long that no one even knew about it until she was approximately a month or two from her due date. Even then, she didn't make any public appearances or go anywhere or do anything. We've never seen her baby, and we don't think that we ever will see her baby. She's highly private and very into her family, and she looks amazing.
Photo by Getty Images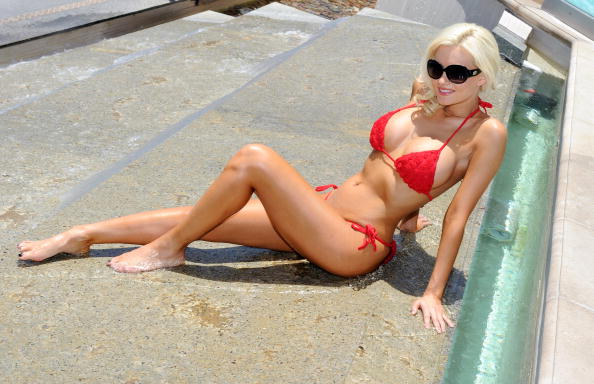 Holly Madison
The former Playboy bunny and ex-girlfriend of Hugh Hefner had her first baby not too long ago, and she's not been shy about showing off her post-baby body since then, either. Of course, she's never really been one shy about showing off anything, so that makes this kind of pointless. However, she does look amazing after giving birth to her new daughter, and that's awesome.
Photo by Getty Images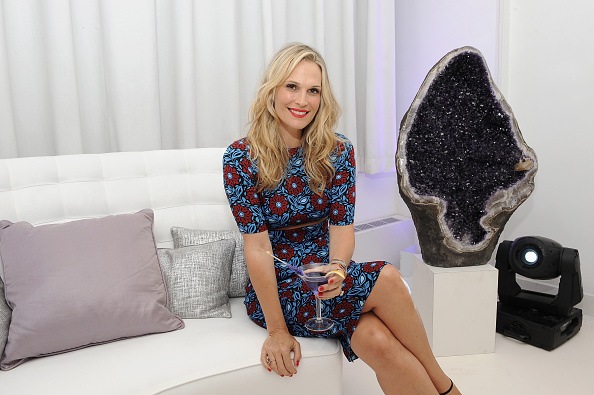 Molly Sims
Supermodel, actress, mother; she's the quintessential hottie, and there is nothing that we can do but admire her gorgeousness from afar. She looks amazing after giving birth, and no one can deny that. Naturally, though, she also looked amazing when she was pregnant, before she was pregnant and every other day of her life. This is not shocking to us.
Photo by Getty Images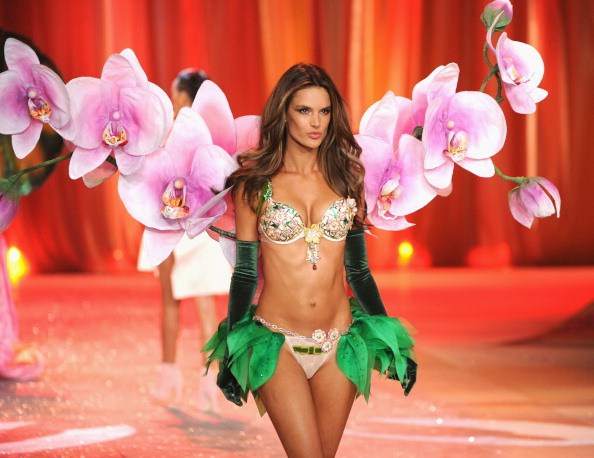 Alessandra Ambrosio
The Victoria's Secret supermodel has always been a stunner, and she's more so now that she's a mother. She bounced back right away after giving birth, but don't just assume that it was all genetics in her case. She's said on numerous occasions she works out hard and eats a really healthy diet so that she can stay thin and fit. We like that she's honest about her workout plan.
Photo by Getty Images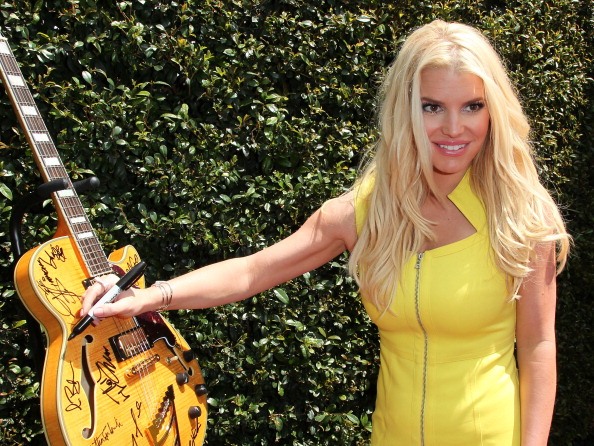 Jessica Simpson
If there is a celebrity that takes more flak than anyone about her body, it might be J.Simp. She was criticized for being too fat when she was still thin. She was criticized for being too thin when she lost weight for a role. She was criticized for being too fat when she was pregnant. She's gorgeous now, and she's given everyone something to think about getting fit and healthy the right way after giving birth to her two kids.
Photo by Getty Images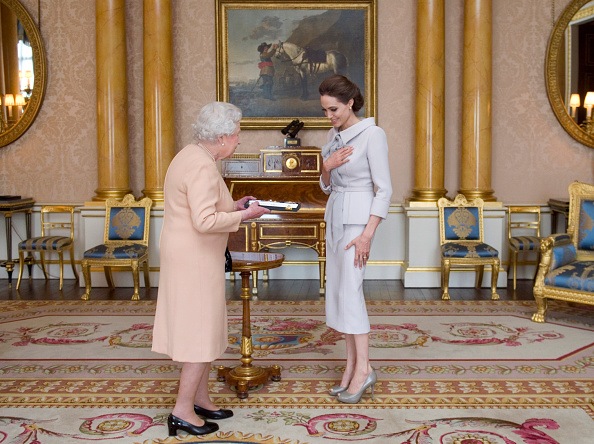 Angelina Jolie
Always gorgeous and athletic, she's had a few kids of her own, and she looks amazing. She's the mother of six, and while she didn't give birth to all of her kids, she still looks amazing. She works out, eats right and lives a very active lifestyle with her kids and she credits that for keeping her in shape all the time.
Photo by Getty Images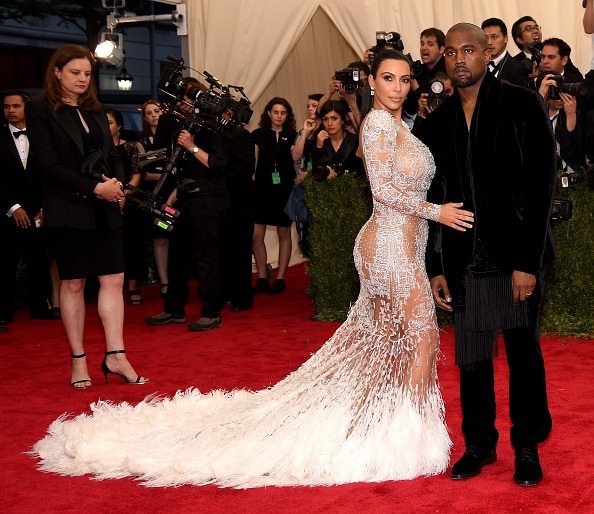 Kim Kardashian
She might have gained weight all over when she was pregnant the first time (and again this time) but she managed to get fit once she gave birth to her little love. She worked out with a trainer and she ate right. She also stays away from drinking and she likes to live a healthy lifestyle as a whole. It works for her, as you can see.
Photo by Getty Images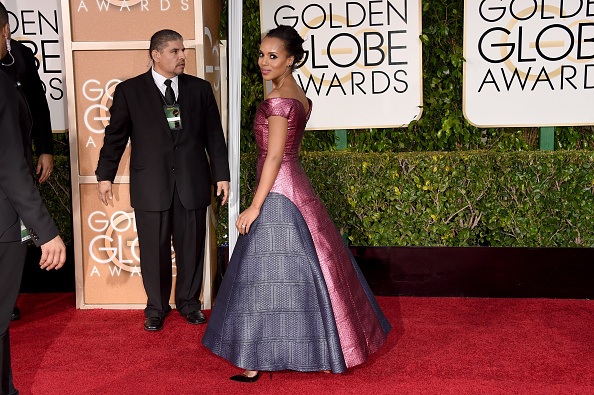 Kerry Washington
When everyone's favorite Fixer became pregnant, the world was excited. We were even more excited to see her when she was dressing her bump in the most stylish ensembles, and we loved seeing her dress her post-baby body. She's working out, eating right and taking care of herself. She says good health is important, and there is nothing like it in the world. She's right.
Photo by Getty Images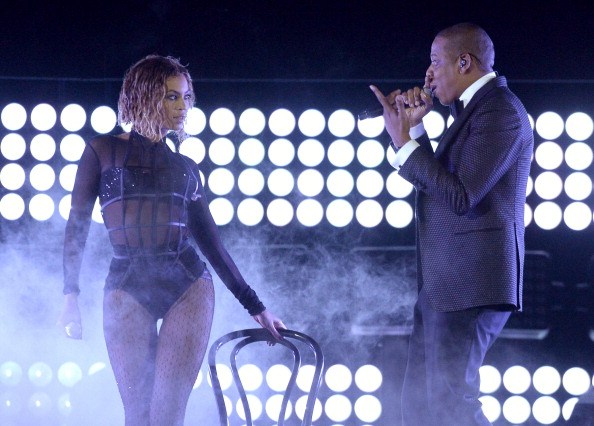 Beyonce
She's got a daughter now, and she's looking good. Of course, there are those who claim she was never actually pregnant, but we like to believe that she was and that she's lost her baby weight by dancing it off in her videos and performances. When you work it like Bey, it's got to be a cinch to stay thin and gorgeous, right?
Photo by Getty Images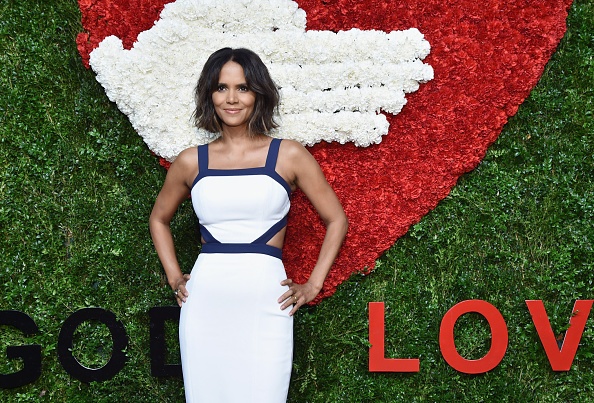 Halle Berry
The mother of two is going through what seems to be turning into a very sudden and very nasty divorce, and she's looking better than ever. She keeps her body looking fit by working out during the week and cooking healthy meals at home. She's a fan of being home, so this works for her. Did we mention how much we love a woman that loves to cook and still manages to look this good?
Photo by Getty Images