If your idea of the great outdoors is roughing in the wilderness you might want to think again. Why  spend your time trekking through the woods when you could be relaxing in a comfortable sitting area surrounded by good company? Yeah, whoever said you couldn't have it all, hasn't seen the perfect outdoor design. In the right setting, spending time outdoors can be a great way to entertain guests. Thanks to a lot of creativity and hard work people have been able to transform their extra outdoor space into beautiful living areas that would make anyone love spending time outside.  Although there are plenty of perks to creating an outdoor hangout area, one of the most attractive features is that using space outdoors offers a lot of versatility. Doors and windows are no longer a concern, and your imagination is free to think up whatever it pleases. These spaces can offer the best of both worlds, and you can take some of your favorite indoor conveniences and move them outside.  And what better piece of your home to bring outside than the fireplace?  That's right, an outdoor fireplace can really add a nice touch to an outdoor design, and it can also make the space useable all year round for those who live in places with cold seasons. What could be better than roasting marshmallows and trading stories outside by the fire? Here are 20 beautiful outdoor design ideas with fireplaces.
1.
(image via concrete network.com)
2.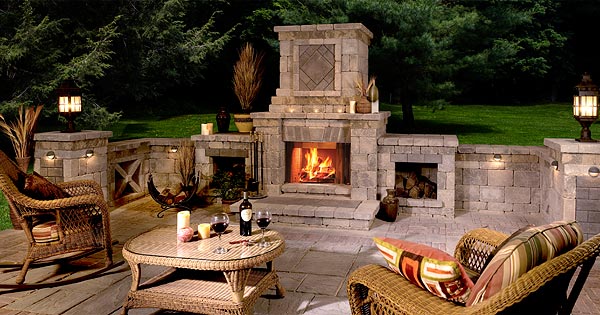 (image via gardendesignforliving.com)
3.
(image via emberwest.com)
4.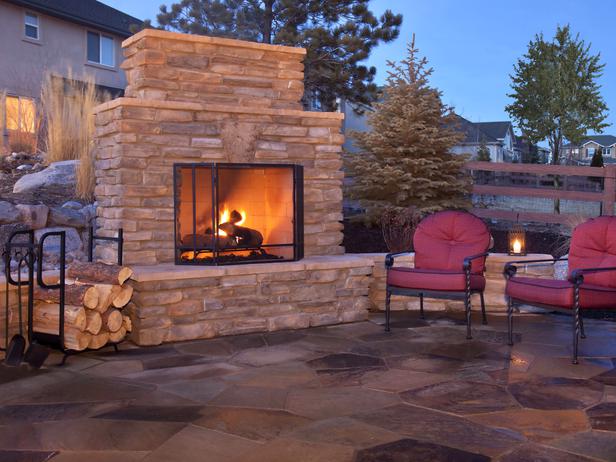 (image via firemastercustomfp.com)
5.
(image via homesun.biz)
6.
(image via hgtv.com)
7.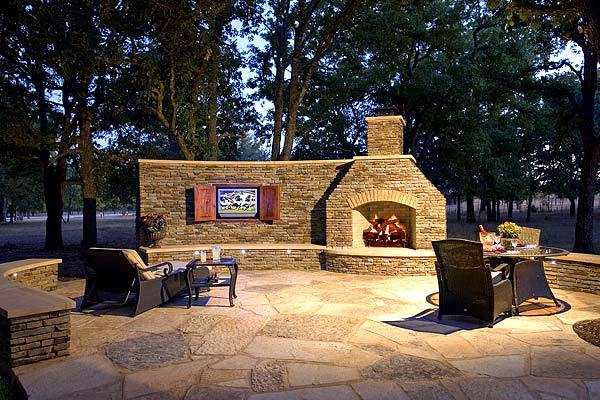 (image via triaddecks.wordpress.com)
8.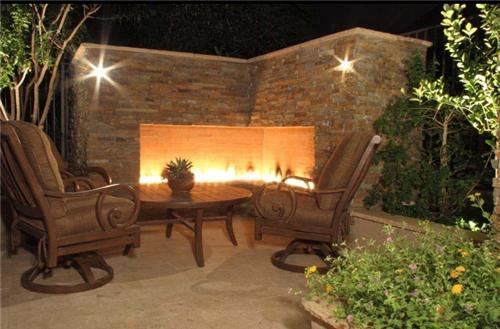 (image via landscapingnetwork.com)
9.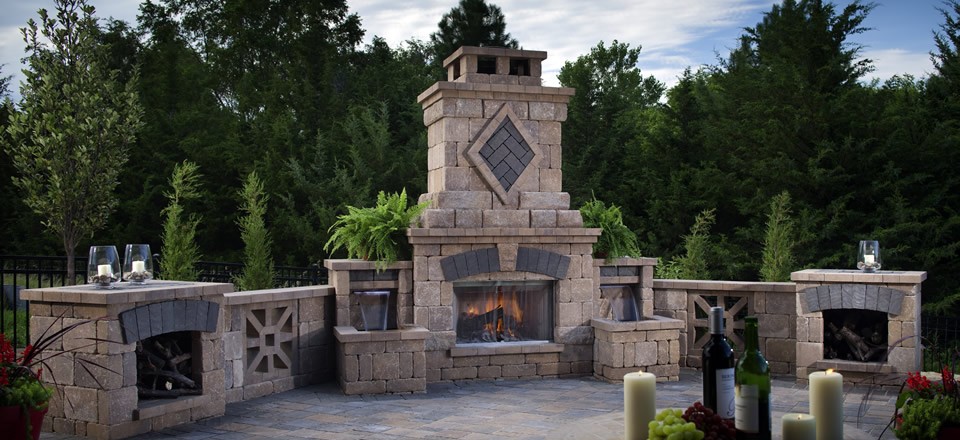 (image via oaklandcountyourdoorfireplaces.com)
10.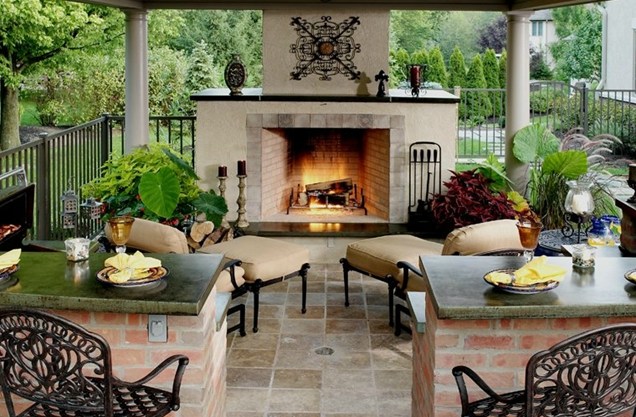 (image via portablefireplace.com)
11.
(image via dsen.co)
12.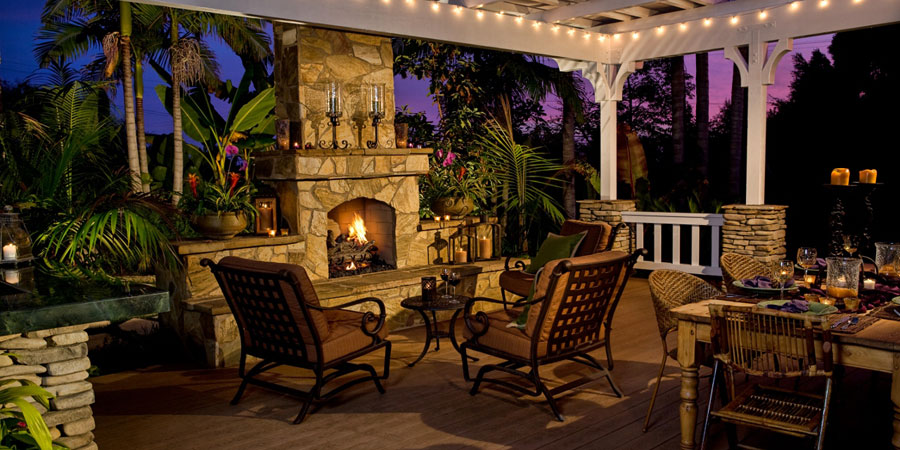 (image via americanpavingdesign.com)
13.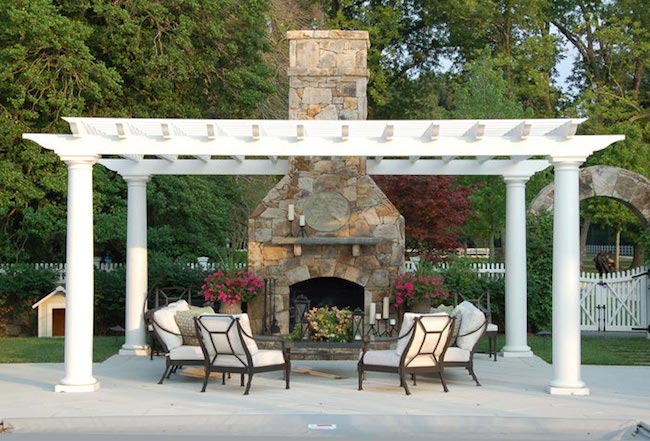 (image via bobvila.com)
14.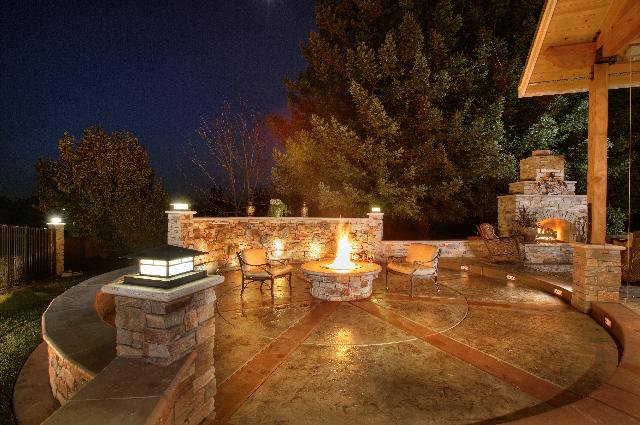 (image via expertdc.com)
15.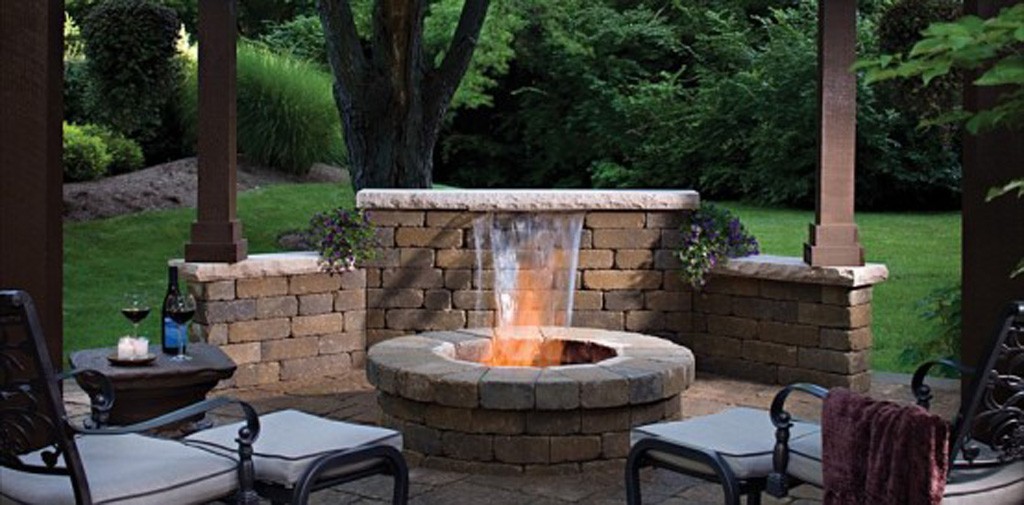 (image via mycyfi.com)
16.
(image via monessenhearth.com)
17.
(image via freshinterior.me)
18.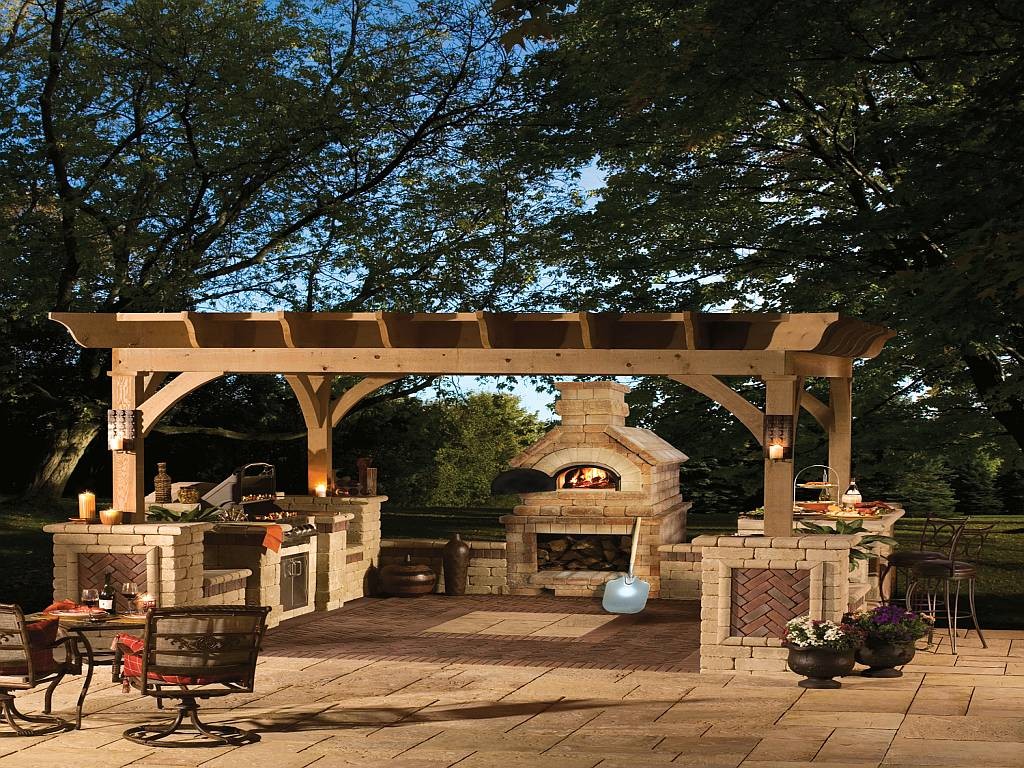 (image via certifyspace.com)
19.
(image via buildingco7.com)
20.
(image via inhabitat.com)
Lead Photo by Charley Gallay/Getty Images for SW