Although Philadelphia is one of the most historic cities in the United States, it is often considered one of the most dangerous.  Each year, people who plan to visit or move to the city, worry about their safety and desperately seek advice on which neighborhoods to avoid.  While many areas in Philadelphia have been wrongfully given a bad rap, there are plenty of other neighborhoods that are home to countless crimes.  Although residents of these areas, and the city as a whole, are working hard to make the City of Brotherly Love a more welcoming place, there is still quite a ways to go before Philadelphia can clear its name.  Here are 15 of the toughest neighborhoods in Philadelphia.
 (Photo by William Thomas Cain/Getty Images)
Mantua
The Mantua neighborhood is located in West Philadelphia.  Although many of the surrounding areas have turned things around, Mantua continues to be a spot of trouble. Although residents of the neighborhood are working hard to revitalize the area, ongoing crime is slowing the process down.
(Photo by Jeff J Mitchell/Getty Images)
Strawberry Mansion
With a name like Strawberry Mansion, you could easily think this neighborhood full of lavish homes and expensive cars.  However, that is simply not the case. Philadelphia's Strawberry Mansion neighborhood is ridden with violent crime for which is has gained national attention.  Up until 2013, the neighborhood was also home to one of the "most dangerous" schools in the United States.
(Photo by Jeff Fusco/Getty Images)
Hunting Park
For years, Hunting Park has widely been considered one of the toughest neighborhoods in Philadelphia. In January 2015, a man was found shot to death in a parked car in Hunting Park, and another person was said to have been injured.  Although residents of the area are attempting to turn things around, it seems like the neighborhood just can't shake its bad reputation.
(Photo by Jeff Fusco/Getty Images)
Germantown
Founded in the late 1600s, Germantown has played a very significant role in United States history.  The American antislavery movement was founded in Germantown, a revolutionary war battle was fought there, and George Washington was once a resident of the neighborhood.  Unfortunately; however, Germantown's rich history has been overshadowed by its current state.  The area has gotten a reputation for being dangerous and rundown, and in 2013, the doors of Germantown High School closed for good.
(Photo by William Thomas Cain/Getty Images)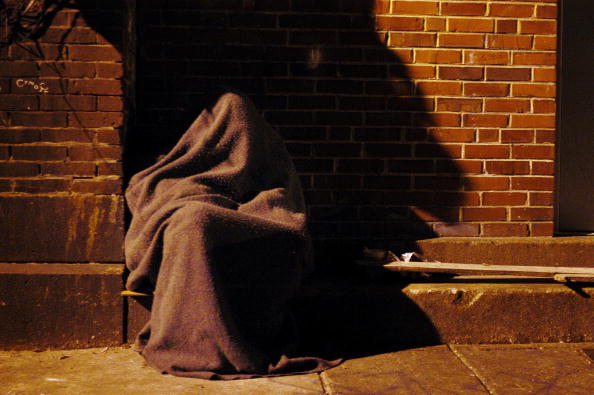 Kensington
There are many areas in Kensington that are currently being gentrified; however, as a whole, the neighborhood still leaves much to be desired. Already in 2015, there have been several violence crimes in Kensington, including the murder of an 18 year-old woman, and the shooting of a teenage boy who was outside of a local store.
 (Photo by William Thomas Cain/Getty Images)
Frankford
Between 1985 and 1990, the Frankford section of Philadelphia was the target area for the "Frankford Slasher." Over the course of the five-year period, the slasher was responsible for eight, possibly 9, murders in the area. Although the attacks took place nearly 25 years ago, things haven't gotten much better in the area. Recently, in the Frankford, a woman was found dead in a shallow grave.  Although this story may be shocking to most readers, these types of occurrence have become common place in the neighborhood well-known for its violent crimes.
(Photo by William Thomas Cain/Getty Images)
Allegheny West
Philadelphia's Allegheny West neighborhood has a reputation around the city for being pretty tough.  In 2014, the neighborhood made the news when one person was killed and another wounded during a robbery that took place in the neighborhood.  Although Allegheny West was once booming with industry, the decline of industrial manufacturing has left the neighborhood at a standstill.
(Photo by Jessica Kourkounis/Getty Images)
Sharswood
Sharswood may be one of the smaller neighborhoods in North Philadelphia, but its size hasn't impacted its toughness. Over the years, Sharswood has gotten increasingly worse, and many have started to believe that there is little chance that things will ever change.  However, despite the neighborhood's poor conditions many residents are still proud to be from the area.
 (Photo by William Thomas Cain/Getty Images)
Stanton
Located in what is often referred to as the "Philadelphia Badlands," Stanton is a neighborhood ridden by violence and illegal drug sales. Although many people are working to make Stanton a better and more productive place, the neighborhood still has a long way to go before it's no longer a place that people purposely try to avoid.
(Photo by Don Murray/Getty Images)
Point Breeze
Point Breeze may sound like an ideal vacation destination, but unless your idea of a great vacation includes robberies and drugs, you may want to think again. During the crack epidemic of the 80s and 90s, Point Breeze was hit hard by the effects of the drug's widespread use.  Since then, the neighborhood has never been able to full recover, and it remains a depressed area. While discussing neighborhoods throughout the city, one Internet user stated: "SW Philly – particularly Point Breeze – felt considerably more tense than North Philly despite looking nowhere near as dilapidated."
(Photo by Jeff J Mitchell/Getty Images)
Hartranft
Like many neighborhoods in the city of Philadelphia, Hartranft has a very proud past.  However, the neighborhood's glory days are long gone, and in 2000 nearly half of the properties in the area had been abandoned.  One Philadelphian simply described the area as "really bad" while others are adamant that visitors and residence avoid the neighborhood at all costs.
 (Photo by William Thomas Cain/Getty Images)
Nicetown-Tioga
Unfortunately, there really isn't anything nice about Philadelphia's Nicetown-Tioga neighborhood.  In 2009, news broke that Nicetown-Tioga was attempting to clean up its act.  Although the area has certainly made progress, Nicetown-Tioga remains an area that causes many to feel unsafe. In February 2015, a man was found shot in a parked car and later passed away as a result on his injuries.
 (Photo by William Thomas Cain/Getty Images)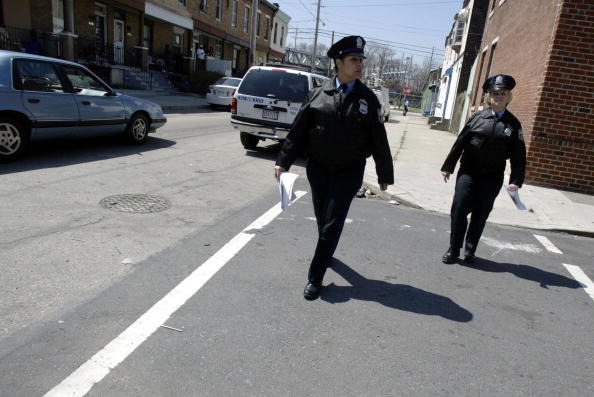 Glenwood
Glenwood is another area that is considered part of the "Philadelphia Badlands."  The neighborhood, which  has one of the highest crime rates in the city, was also heavily effected by the crack epidemic.  According to one city resident, "A lot of the row homes in Glenwood have been neglected, windows are boarded up, porches have caved in and the grounds around them are covered with trash…Despite claims that the area will be renovated, there is yet to be any noticeable changes. It is still very much a wasteland over run by drug dealers and stray cats. Glenwood pretty much fits the stereotypes people tell newcomers and outsiders about North Philly…"
(Photo by Don Murray/Getty Images)
Harrowgate
The Harrowgate section of Philadelphia has built a pretty bad reputation over the years. The area is well-known for its high number of drug sales and overall unsafe atmosphere.  Many residence of the city are sure to include Harrowgate on their list of neighborhoods to warn visitors about.
(Photo by Don Murray/Getty Images)
Kingsessing
Located in Southwest Philadelphia, Kingsessing is widely regarded as one of the most dangerous neighborhoods in Philadelphia. Although many people who live in the neighborhood are proud working class people, the area continues to be riddled with all sorts of danger. Violent crime is certainly not a rarity in the area, and in January 2015, a young man was murdered in the neighborhood.
 (Photo by Don Murray/Getty Images)