Los Angeles is one of the most popular cities in the United States.  Located in southern California, L.A. has become well-known for its great vibes and great weather.  Los Angeles is an attractive place for all types of people, and each year, countless people flock to the city to vacation, or to simply start over.  But, no matter where you are in the world, each places comes with its own set of challenges, many of which you're unaware of until you get there.  Los Angeles is no different. However, some of the things that people in L.A. may find challenging, could be considered luxuries to people in other places.  Hey, sometimes people just don't realize how good they have it. Here are 15 struggles that only count as struggles in Los Angeles.
Paying rent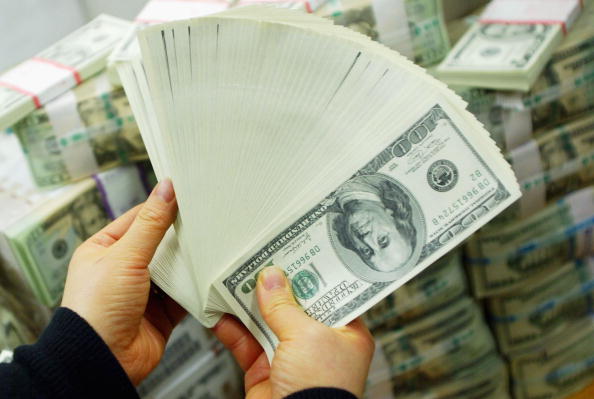 For many people, paying rent is nothing but an affordable necessity.  However, in Los Angeles, it's a completely different story.  Although rent prices in the city can certainly vary, on average people are paying  upwards of $1,500 just to rent a one bedroom apartment.  Most people in other parts of the country aren't even paying that much for a mortgage.
(Photo by Chung Sung-Jun/Getty Images)
Too many beaches
If you live in Los Angeles, there's a pretty good chance that you love going to the beach.  What could be better than spending a day soaking up sun with your feet in the sand? Well there's just one problem, which beach do you go to? There are nearly two dozen beaches in Los Angeles county alone, which can be nothing short of a nightmare for people who tend to be indecisive.
 (Photo by Bruce Bennett/Getty Images)
Great tourist attractions
The city of Los Angeles is full of great tourist attractions.  Although history isn't the first thing that comes to mind when a lot of people think of Los Angeles, the city has a rich history that is definitely worth learning about.  From beaches to museums to theme parks, L.A. has it all. sure, if you live there this could get old, or you could take advantage of all of the amazing things there are to see and learn about.
 (Photo by Kevork Djansezian/Getty Images)
Beautiful weather
With sunny skies and an average daily temperature of just over 75 degrees, L.A. has the perfect weather, especially for those who enjoy spending time outside, but have no interest in melting. The city averages just 15.1 inches of rain each year, which usually occur in mild rain showers.  If rainy days and Mondays always get you down, you'll at least be able to ditch the rain for a while.
(Photo by Andreas Rentz/Getty Images)
Exciting nightlife
Los Angeles is home to some of the most exciting and popular clubs in the entire country. However, if crowded clubs aren't your thing, the city has a lot to offer by way of lounges and other chill hangout spots. Basically, there's plenty of options to choose from no matter what kind of night you're looking to have, which is something you don't get in a lot of other places.
(Photo by Michael Buckner/Getty Images for Torch)
Too many sports to keep up with
Between major colleges and professional teams, there are at least 10 popular teams that call the city home.  No matter which sport you like the most, there's definitely a team for you to cheer on and follow throughout the season.  However, picking the 'right' team is essential, because in s big sports city like L.A. there are bound to be some very intense rivalries.
(Photo by Noel Vasquez/Getty Images)
Deciding what to do
For people in other areas of the country, deciding what to do is never a tough choice – because there isn't anything to do.  In L.A.; however. it's a bit of a different story.  There is so much to do in the city, that picking the right activity can often feel like an impossible task.  Whether you're into eating, going out, visiting amusement parks, listening to music, or exploring nature, there's definitely plenty of options to keep you satisfied.
(Getty Images)
Live shows
There is a lot of great live show's in Los Angeles, and both upcoming and well-known acts come to the city to play.  There are all types of venus in the city that are great for live music including small restaurants and large theaters.If you like a band, there's a pretty good chance they'll be coming to Los Angeles to perform at some point, and you won't end up being one of those people who has to drive hours away just to find a show that you like.
(Photo by Kevin Winter/Getty Images for Radio.com)
Lots of job opportunities
Finding the right job in L.A. may be a bit of a challenge, but that's partly because there are lots of opportunities throughout the city. There are a variety of well-known companies to choose from including 20th Century Fox and Forever 21.  Los Angeles may be the city of angels, but it could also be the city where you find your dream job.
( Photo by Kevork Djansezian/Getty Images)
Farmers' Markets
Who doesn't love fresh food? Well in Los Angeles, finding good quality fresh food shouldn't be a problem thanks to all of the farmers' markets in the city.  Also, with L.A.'s beautiful weather, farmers' markets are much more frequent and can go on all year round.
(Photo by Andreas Rentz/Getty Images)
Almost everyone is super laid back
If you're all about relaxing and enjoying life, the vibe in Los Angeles will definitely be a good fit.  L.A. is notorious for being laid back and chill, which is something that is very uncommon for a large city.
 (Photo by Adam Berry/Getty Images)
Lots of people to meet
There are more than 16 million people living in the greater Los Angeles area and more than 3 million living in the city proper, making it the second largest urban area in the country.  With so many people, there's definitely no shortage of people to meet.
 (Photo by Frazer Harrison/Getty Images)
Too many good-looking people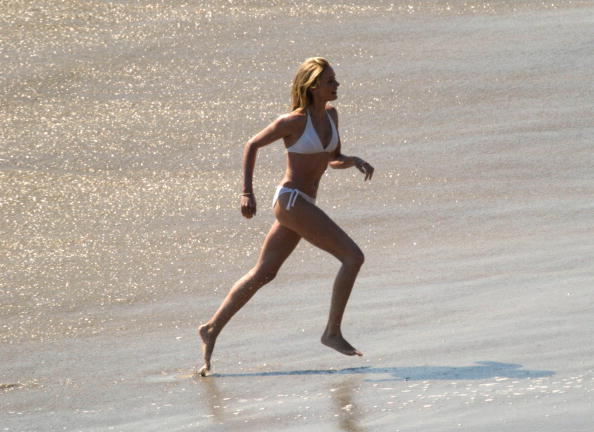 Los Angeles has a reputation for being home to millions of beautiful people.  When most people think of L.A.  good-looking men and women are probably one of the first things that come to mind. While some find this intimidating, others enjoy people watching and seeing if the stereotype really does hold true.
 (Photo Frazer Harrison/Getty Images)
Great food
Los Angeles is a very diverse place, and as a result has a lot of really good food choices, some of which also come at great prices.  There are plenty of fast food, casual dining, and healthy food selections to choose from.
(Photo by Kevork Djansezian/Getty Images)
Hollywood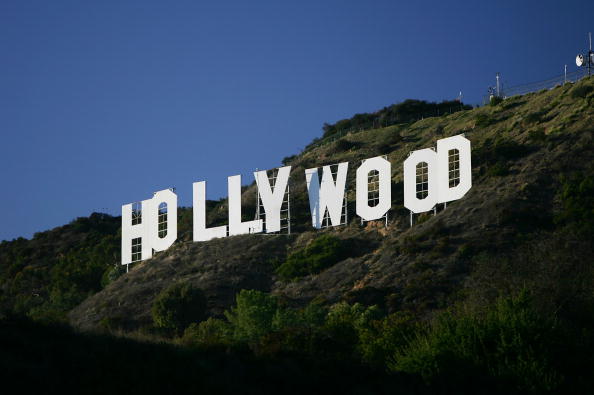 If you live in L.A. you probably don't give Hollywood a second thought.  However, most people would love to get a chance to visit Hollywood, see the walk of fame, and maybe even bump into a few celebrities.
 (Photo by David McNew/Getty Images)