One of the hotbeds for athletics in a various number of sports, the state of California have produced a number of pro athletes over the years. And since there have been so many who have made the major leagues over the years, I decided to take a look at some of the current pitchers, comparing which ones make the most money based off of their 2015 salaries.
Photo by Jamie Squire/Getty Images
15. Mike Leake (Reds) – $9.7 million
Drafted eighth overall in 2009 by the Cincinnati Reds, right-handed hurler Mike Leake has enjoyed a successful career up to this point for those same Reds. Still just 27 years old, Leake has compiled a 53-42 record with a 3.92 ERA, making him one of the top pitchers on the team and earning his $9.7 million salary.
Photo via Flickr/groups/cincinnatireds/pool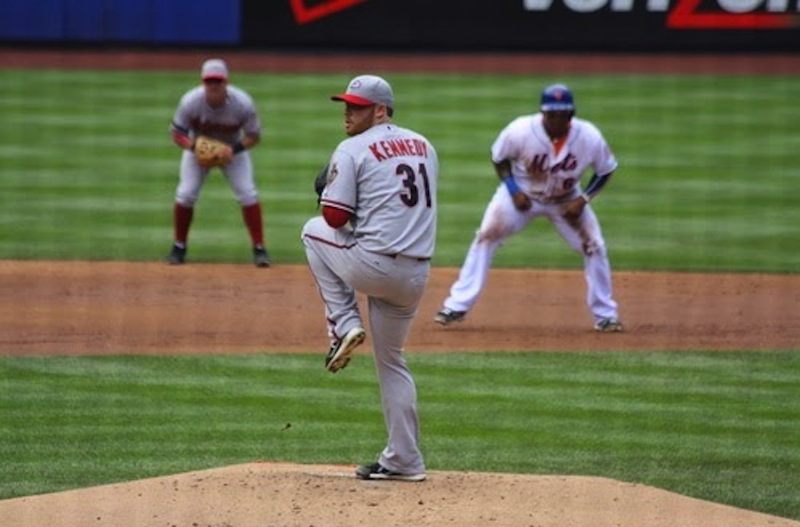 14. Ian Kennedy (Padres) – $9.8 million
Another former first-round pick, Ian Kennedy has seen varying success over the years. Making just 12 starts for his original team, the New York Yankees, during his three seasons in the Bronx, it wasn't until 2011 that he put it all together, going 21-4 with a 2.88 ERA for the Arizona Diamondbacks and finishing fourth in the NL Cy Young voting. Up-and-down since, Kennedy is paid quite fairly at $9.8 million.
Photo via Flickr/Kowarski
13. Dan Haren (Marlins) – $10 million
A three-time All-Star, Dan Haren has put together a solid career in his 12 seasons in the majors. With an overall record of 142-122 and 3.77 ERA, the crafty righty was traded to the Miami Marlins this offseason to help bolster their rotation with a proven veteran. Although he toyed with retirement, he decided to come back for, at least, one more year—which is easy when you're being paid $10 million.
Photo by Patrick McDermott/Getty Images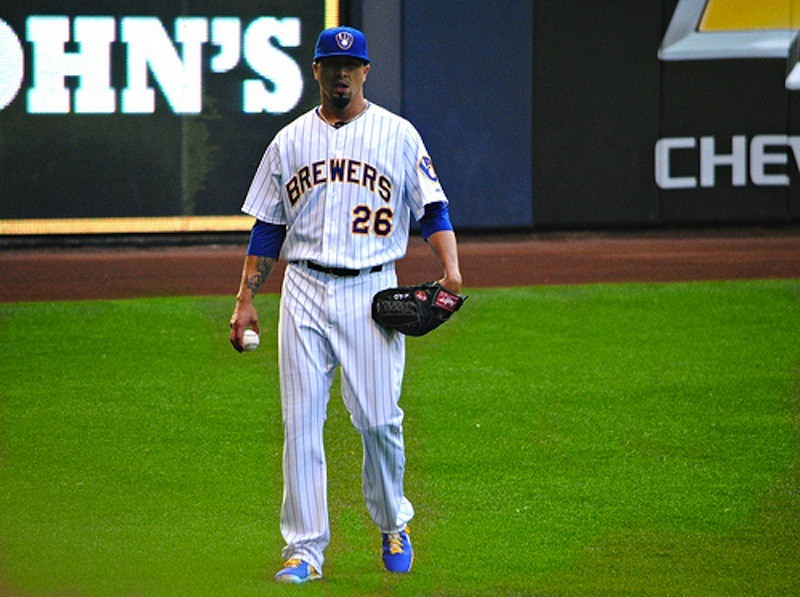 12. Kyle Lohse (Brewers) – $11 million
Kyle Lohse has had an impressive, if uninspiring, 14 years in the majors. With a salary of $11 million this season, though, he has shown that he's the prototypical No. 3 starter, capable of pitching on the biggest stages and giving his team a chance to win. Winning 142 games in those 14 years, Lohse might not be an All-Star, but he's a key ingredient for a team with deep postseason hopes.
Photo via Flickr/chiski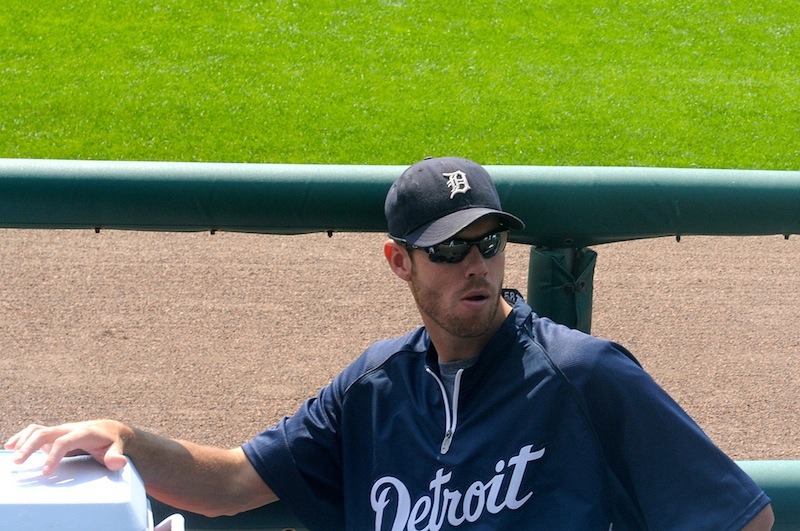 11. Doug Fister (Nationals) – $11.4 million
Another solid option in the middle of any rotation, right-hander Doug Fister showed last season when he went 16-6 with a 2.41 ERA that he has serious talent. Although he's 30 years old and has bounced around to a few different teams, Fister is respected player, earning a salary of $11.4 million for the Washington Nationals this upcoming season.
Photo via Flickr/shizukanaomoi
10. Phil Hughes (Twins) – $11.6 million
Once the prized prospect of the New York Yankees, Phil Hughes just cashed-out with the Minnesota Twins, who he won 16 games with in 2014. After a decent seven seasons with the Yanks, Hughes resurrected his career in Minny, helping him land a new, five-year, $58.5 million deal this offseason to set his salary at $11.6 million.
Photo via Flickr/timsamuelson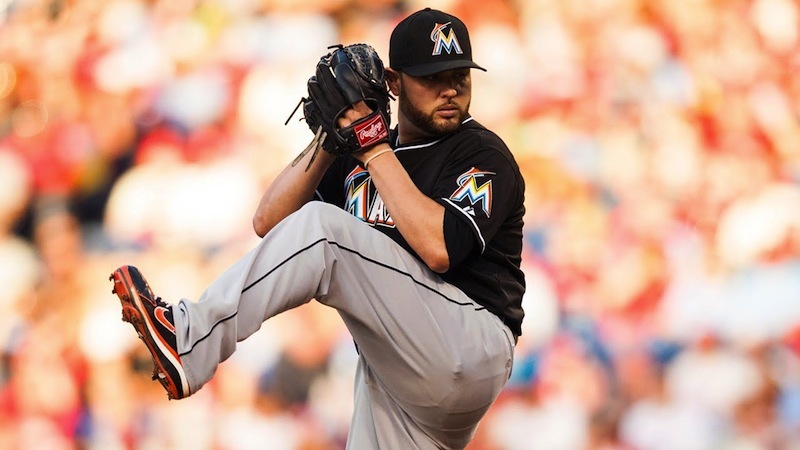 9. Ricky Nolasco (Twins) – $12 million
Enjoying early success with the Florida/Miami Marlins from 2006-'13, Ricky Nolasco's stats have dipped in the past few seasons a little bit, but he has still proven to have some serious talent. While a bit overpaid at $12 million—especially after having a down season for the Minnesota Twins last year—if he can bounce back with a good 2015, he'll prove his worth.
Photo via YouTube
8. Trevor Cahill (Diamondbacks) – $12.2 million
A one-time All-Star while a member of the Oakland Athletics, Trevor Cahill has been a bit up-and-down ever since, but he can help the Arizona Diamondbacks in 2015 with a bounce back season that can help them compete in the NL West. Getting paid $12.2 million, it's up to Cahill to turn the corner at age 26 and establish himself as, at least, a No. 2 starter.
Photo via Flickr/terrysoz
t6. Matt Garza (Brewers) – $12.5 million
Matt Garza is the definition of an above-average pitcher. Not quite an All-Star or guy who should be counted on at the top of a rotation, Garza has an even 75-75 record with a solid 3.81 ERA in nine MLB seasons. Making $12.5 million with the Milwaukee Brewers in 2015, he is typically boom-or-bust, capable of winning 15 games or losing 10-plus.
Photo by Bennett Raglin/NFLPhotoLibrary for Oakley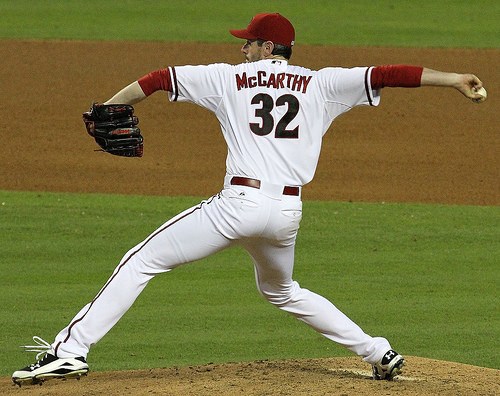 t6. Brandon McCarthy (Dodgers) – $12.5 million
Making $12.5 million in 2015 after signing an offseason deal with the L.A. Dodgers, Brandon McCarthy could benefit from being in the same rotation with former Cy Young Award winners Clayton Kershaw and Zack Greinke—if he can stay healthy. Having a solid second-half of 2014 after being traded to the New York Yankees, McCarthy played himself into a high salary in 2015, and the Dodgers hope he can produce to help them get back to the postseason.
Photo by Flickr/sec116pix
5. Jered Weaver (Angels) – $18.2 million
One of the best pitchers in the game since breaking into the big leagues back in 2006, it just seems like L.A. Angels' ace Jered Weaver continues to show he deserves more respect. A three-time All-Star who has finished in the top-five of the Cy Young voting three times, he has gone 131-69 with a 3.28 ERA in nine seasons, justifying his $18.2 million salary this year.
Photo by Jonathan Daniel/Getty Images
4. C.J. Wilson (Angels) – $18.5 million
The teammate of the aforementioned Jered Weaver, southpaw C.J. Wilson benefitted from some solid years with the Texas Rangers to cash-in back in 2012 when he left Dallas for his home-state to play for the L.A. Angels. Although his ERA hasn't been outstanding since coming to the Angels—though solid at 3.87—Wilson has won 43 games, making him a bit overpaid but more than reliable.
Photo by Michael Buckner/Getty Images for Head and Shoulders
3. James Shields (Padres) – $18.7 million
One of the top free agents on the market this offseason, one-time All-Star James Shields found out that his past four years would earn him a lot of money, with the San Diego Padres dropping $75 million over four years earlier this year into his lap. Averaging 14.5 wins over that timeframe, the Pads hope Shields can solidify their rotation and become their ace—as his $18.7 million salary proves.
Photo by Frazer Harrison/Getty Images
2. CC Sabathia (Yankees) – $23 million
Prior to getting injured and fighting inconsistency over the past couple years for the New York Yankees, former Cy Young Award winner CC Sabathia was one of the first big-money free agent pitchers to back up such a hefty salary. Still 33 years old, Sabathia's hopes to win 300 career games might have taken a hit by those two years, but he can still justify his $23 million salary with a typical season—15 wins and mid-three ERA.
Photo by Jemal Countess/Getty Images
1. Cole Hamels (Phillies) – $23.5 million
Cole Hamels staying in Philadelphia for the entire 2015 season might be a bit of a stretch, but there's no denying that he has enjoyed his time in Philly. Winning a World Series and scooping three All-Star appearances, Hamels showed last season that he could still be a No. 1 starter. Although he went just 9-9, his ERA was 2.46, proving that, if on a good team, he is well worth $23.5 million—especially if in the playoffs where he owns a 7-4 career record.
Photo by Dilip Vishwanat/Getty Images