It's no secret that Los Angeles is a city full of glitz and glam. And while not everyone who lives there is loaded with cash, for those who are successful in the entertainment industry, the reward is usually a big house with amazing views and sports cars that will make everyone else jealous. With sports being such a big part of the culture, including two MLB teams, two NBA teams and successful NHL and MLS teams, it's no wonder that the athletes in town make incredible amounts. And based off of their 2015 salaries, here are the richest athletes living in Los Angeles.
Photo by Frederick M. Brown/Getty Images
15. Jimmy Rollins (Dodgers) – $11 million
Acquired before this upcoming season, shortstop Jimmy Rollins is a player who has accomplished a lot in his time with the Philadelphia Phillies, winning an NL MVP Award and earning a World Series ring during the 2008 season. While he hasn't produced his prototypical seasons as he gets older, Rollins is still paid like a mid-level star, getting $11 million in 2015.
Photo by Matthew Peyton/Getty Images
14. DeAndre Jordan (Clippers) – $11.4 million
One of the youngest, emerging stars in the NBA, DeAndrew Jordan of the L.A. Clippers has shown that he is a great complement to his better-known teammates like Chris Paul and Blake Griffin. Putting in his second-straight season in which he's averaging a double-double, Jordan's presence on the block is a rewarding one for the Clippers.
Photo by Imeh Akpanudosen/Getty Images for Xbox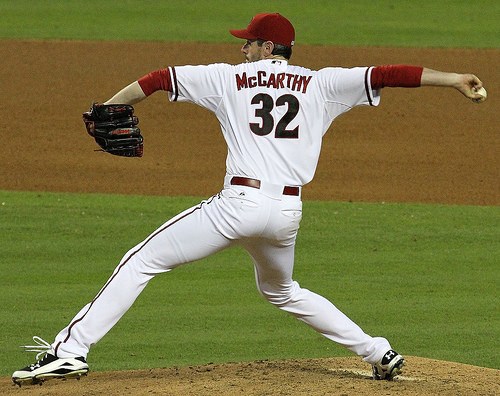 13. Brandon McCarthy (Dodgers) – $12.5 million
Although pitcher Brandon McCarthy struggled to stay healthy last season, he was still able to sign a deal that will pay him $12.5 million this season, making him the third highest-paid hurler in the Dodgers rotation. Going just 10-15 for the Arizona Diamondbacks and New York Yankees, he had a great second-half of the season to help get him big money this offseason.
Photo by Flickr/sec116pix
12. Blake Griffin (Clippers) – $17.6 million
If it seems like Blake Griffin has been everywhere over the past couple of seasons, it's because he basically has. In addition to being the face of companies like Kia Motors and a few others, Blake is an athletic freak, often making headlines for his high-flying jams each game. The former No. 1 overall pick, the Clips are happy to pay him a salary of $17.6 million this season.
Photo by Erika Goldring/Getty Images for GQ
11. Andre Ethier (Dodgers) – $18 million
Following a 2009 season in which he belted over 30 home runs and drove in 100, Dodgers outfielder Andre Ethier cashed-in nicely by scoring himself a big-time contract. It's too bad his production has decreased in the seasons since, battling injuries that have kept him off of the field. With a new season upcoming and an $18 million salary in 2015, Ethier hopes he can bounce back and solidify his spot in the lineup each day.
Photo by Jon SooHoo/LA Dodgers via Getty Images
10. Jered Weaver (Angels) – $18.2 million
When you talk about consistent pitchers over the past five years, there are few who might think about the Angels' Jered Weaver, but the right-hander has proven he deserves to be mentioned. With a combined 80-42 record and an ERA at 3.02 in that timeframe, Weaver might not be considered one of the best in the game, but he has more than earned the $18.2 million he will be getting in 2015 with his past performances.
Photo by Jonathan Daniel/Getty Images
9. C.J. Wilson (Angels) – $18.5 million
Teammates and one of his rotation mates with Jered Weaver on the Angels, left-hander C.J. Wilson hasn't been spectacular in his time in Los Angeles, but he has been reliable. Making a combined 68 starts for the Angels in three years, Wilson is a perfect second option for the team to march out to the mound and give them the best chance to win.
Photo by Michael Buckner/Getty Images for Head and Shoulders
8. Chris Paul (Clippers) – $20 million
Chris Paul of the Clippers might have handed his title as the best point guard in the league over in the past two years, but he's still a superstar at the helm of a title-contending team. An All-Star in each of the four seasons with the Clips since being traded in 2011, Paul is one of the league's top competitors and playmakers, capable of taking over a game when he needs to. For having that rare second gear, he's earning $20 million this season.
Photo by Charley Gallay/Getty Images for Jordan Brand
7. Carl Crawford (Dodgers) – $21.3 million
A former All-Star while with the Tampa Bay Rays several years ago, since leaving the Florida sun in 2011 to sign a seven-year, $142 million deal with the Boston Red Sox, outfielder Carl Crawford hasn't been the same player. Re-energized by a late-season trade in 2012 to the Dodgers, though, Crawford has seemed to get his offense and health back, putting together back-to-back solid seasons as he gets paid $21.3 million this year.
Photo by Harry How/Getty Images
6. Adrian Gonzalez (Dodgers) – $21.8 million
Acquired in the same trade to the Dodgers from the Boston Red Sox as the aforementioned Carl Crawford, first baseman Adrian Gonzalez has, once again, shown why he's one of the best hitters in the game. While his power isn't what it once was, Gonzalez has produced back-to-back 20-plus home run, 100-plus RBI years, leading the Dodgers' offense and solidifying the middle of their lineup.
Photo by Rochelle Brodin/Getty Images for The Art of Elysium
5. Kobe Bryant (Lakers) – $23.5 million
The undisputed king of the Los Angeles sports scene over the past two decades, there isn't a more polarizing figure than the Lakers Kobe Bryant. While The Black Mamba has battled injuries since signing his two-year, $48.5 million deal early in the 2013-14 season, when he has been on the floor, he has proven to still be one of the best in the game. Ill-tempered and competitive, Bryant is making $23.5 million this season, which is the highest in the league—even though he's out with an injury for the year as his team struggles.
Photo by Craig Walker-Pool/Getty Images
4. Albert Pujols (Angels) – $24 million
With a bounce back season in 2014, Angels first baseman/designated hitter Albert Pujols isn't the same player he was during his heydays with the St. Louis Cardinals, but he still has something left in the tank that pitchers fear him. More of a complimentary piece to reigning AL MVP Mike Trout, Pujols might not be a superstar any longer, but he can still be productive when healthy.
Photo by Thomas Gannam/Getty Images
3. Zack Greinke (Dodgers) – $25 million
A former AL Cy Young Award winner, right-handed pitcher Zack Greinke has spent two seasons in Dodger blue and has had tremendous results, adding a second ace to the team's staff. Going a combined 32-12 in those two years with an ERA at 2.67, Greinke has proven that his Cy Young season in 2009 was no fluke, more than earning the $25 million salary he's set for in 2015.
Photo by Flickr/kioko
2. Josh Hamilton (Angels) – $25.4 million
From the No. 1 overall pick by the Tampa Bay Rays, to battling off-the-field issues, to a resurgence that earned him an AL MVP and monster contract, Angels outfielder Josh Hamilton has seen it all. Unfortunately, since joining the Angels before the 2013 season, J-Ham hasn't been the player that he once was, failing to stay healthy while seeing his numbers dip dramatically. Set to earn $25.4 million this season, Hamilton needs to bounce back to justify the deal he got a couple of years ago.
Image via Flickr/benckphotos
1. Clayton Kershaw (Dodgers) – $32.5 million
The most dominating pitcher in the game—and in a long, long time—Clayton Kershaw showed in 2014 why he really is a once-in-a-century kind of talent. After signing the biggest contract for a pitcher in MLB history prior to the season, Kershaw went out and made ownership look really smart, finishing with a 21-3 record and a ridiculous 1.77 ERA, earning both the NL Cy Young and MVP Award, with the Cy Young being his third in four seasons.
Photo by Dilip Vishwanat/Getty Images