When most people think of Los Angeles, their mind immediately goes to beaches, Hollywood, and celebrities. To many, Los Angeles has a reputation for being shallow, and because of that, lots of people don't even attempt to dig deeper. Even people who have always dreamed of visiting or moving to Los Angeles, often don't do research on some of the things that may be available in the area. As a result, many of the cities most beautiful offerings often can overlooked both by busy residents and tourists who are simply unaware of all that Los Angeles truly has to offer.  However, aside from the simple tourists attractions, Los Angeles is full of beautiful locations that appeal to a wide variety of interests.  Whether you enjoy hiking, history, art, or architecture, the city of Los Angeles has something for you. Although L.A. has long been known for its beautiful people, the people in the city aren't the only things worth looking at. Here are 15 beautiful places you didn't know were in Los Angeles.
Bradbury Building
Located in downtown Los Angeles, the Bradbury Building often blends in with others places in the area.  However, the Bradbury Building is a historic structure built in 1893 which features beautiful classic architecture. The building's unique design has led to it being used as a popular location for films, and several movies have been shot there.
(Photo courtesy of Flickr)
Echo Park Lake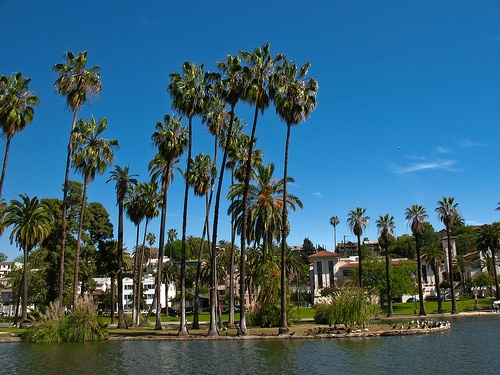 Echo Park Lake is a beautiful park located in east Los Angeles.  The park is a popular destination for residence in the area who enjoy many of the amenities that the park has to offer.  At Echo Park Lake, guests can swim, rent paddle boats, and relax by the water.
(Photo courtesy of silverwoodproperties.net)
Virginia Robinson Gardens

Built in 1911. The Virginia Robinson Gardens features beautiful landscapes surrounding a historic mansion.  The property's scenery is attractive for anyone who enjoys spending time admiring nature's beauty. Over the years, the space has also been used to host private events and lavish parties.
(Photo courts of parks.lacounty.gov)
Abalone Cove Shoreline Park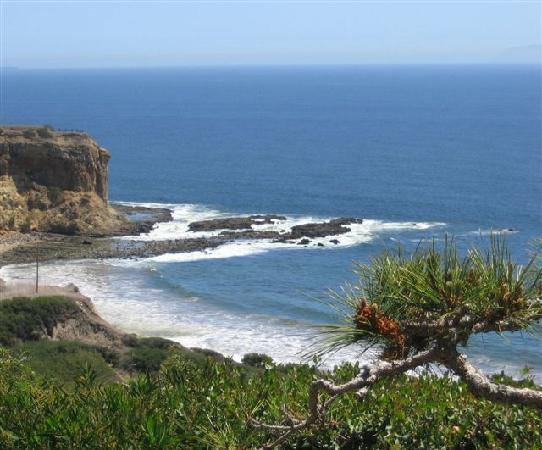 Abalone Cove is a lovely destination tucked away in Rancho Palos Verdes.  The location is home to two beaches, several trails, and a state ecological reserve. The park also features several viewing sites which allow visitors to take in all of the natural beauty.
(Photo courtesy of TripAdvisor.com)
Eames House
The Eames House is a historic landmark that features the best of modern architecture.  Built in 1949 by husband-and-wife design team, Charles and Ray Eames, the home features a unique and eye-catching design.  According to the Eames Foundation Website, visitors are welcome to take a self guided tour of the exterior of the home; however, reservations are required.
(Photo courtesy of cgarchitect.com)
Murphy's Ranch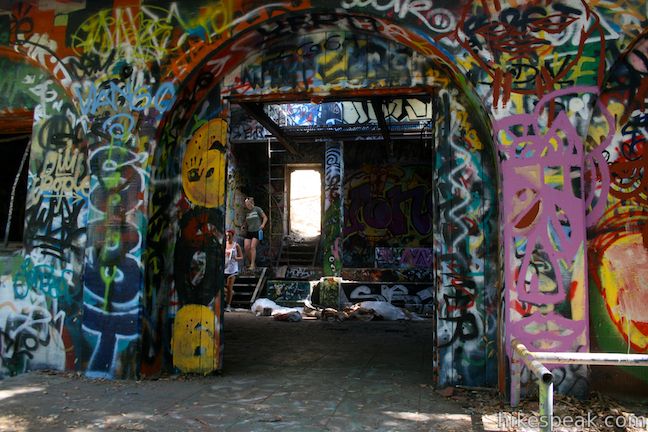 Murphy's Ranch has something to offer every type of visitor.  Whether you enjoy spending time our doors, or leaning about history, Murphy's Ranch will be a great stop for you.  Visitors are able to hike on a trail that leads to an abandoned Nazi camp sight that was later transformed to an artist's colony during the 1960s.  Although some if its history is dark, Murphy's Ranch provides a hauntingly beautiful atmosphere to those who visit.
(Photo courtesy of hikespeak.com)
Wayfarers Chapel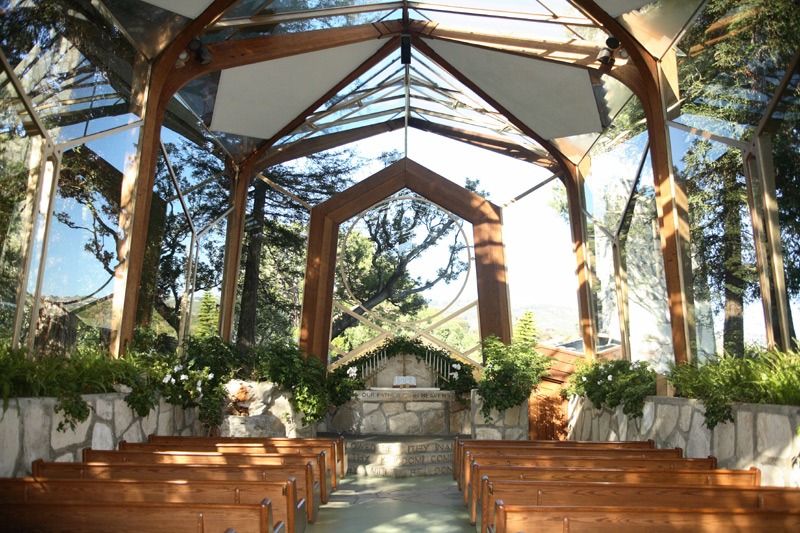 Also known as, "The Glass Church," Wayfarers Chapel was designed by architect Frank Lloyd Wright.  According to Wright, "I wanted particularly to allow those trees and those trunks to be seen and the space beyond and into infinity to be observed, so those who sat in the sanctuary would perceive the grandeur of space out beyond and around them." The chapel features a beautiful design of both stone and glass, and was featured during an episode of Fox's series, The O.C.
(Photo courtesy of WayfarersChapel.org)
The Adamson House
Sometimes referred to as, "the Taj Mahal of Tile," The Adamson House is a beautiful historic house built in 1930.  The two-story house contains several fancy touches included hand painted ceilings, several fireplaces, and fine wooden craftsmanship.
(Photo courtesy of TripAdvisor.com)
Backbone Trail
Reaching nearly 70 miles, Backbone Trail stretches across the Santa Monica Mountains.  The trail is open to hikers, pets, and at some locations, even people on horseback.  People who don't feel up to the challenge should not be intimidated by the size, as the trail can be hiked in sections.
(Photo courtesy of naps.org)
Lost Sunken City
Throughout history, people have always been fascinated with lost/forgotten cities.  Sometimes referred to as the "Atlantic of California," the Lost Sunken City sank into the ocean between 1929 and 1930 as the result of a landslide. According to some sources, it is illegal to climb the gate that separates 'the city' so visitors will want to admire from afar.
(Photo courtesy of welikala.com)
Angeles Crest Highway
Angeles Crest Highway certainly isn't the route of choice for people in a rush to get somewhere, but it is definitely worth the drive.  Developed in 1912, the 66 mile stretch of roach consists of one lane in each direction, and provides travelers with some pretty awesome views.
(Photo courtesy of discoverlosangeles.com)
Mount Baden-Powell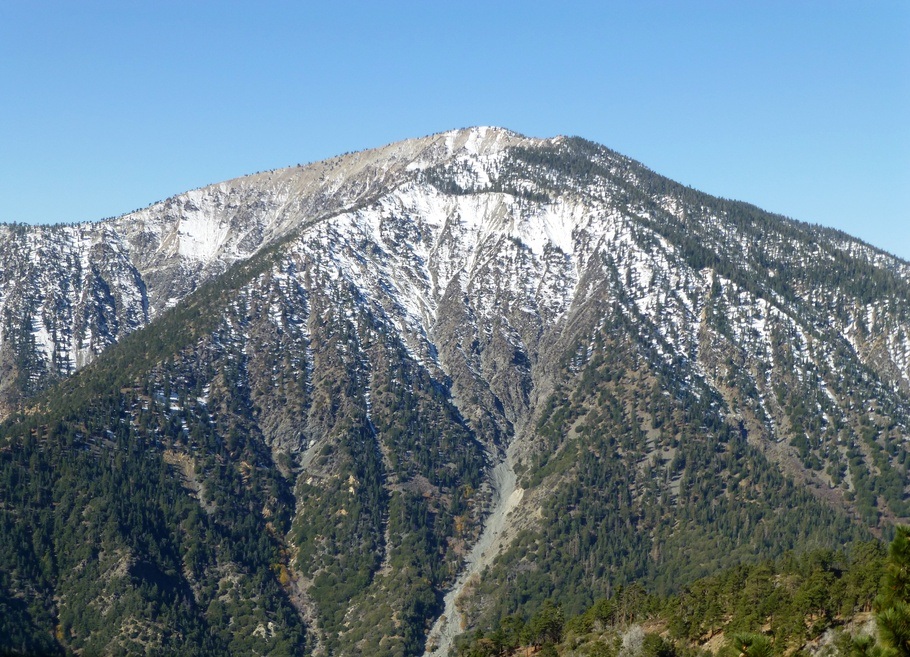 Part of the San Gabriel Mountains, Mount-Badel Powell is named for Lord Robert Stevenson Smyth Baden-Powell, founder of the World Scouting Movement. This peak offers beautiful views, and can be reached by hiking the Pacific Crest Trail.
(Photo courtesy of Peakery.com)
Huntington Library and Botanical Gardens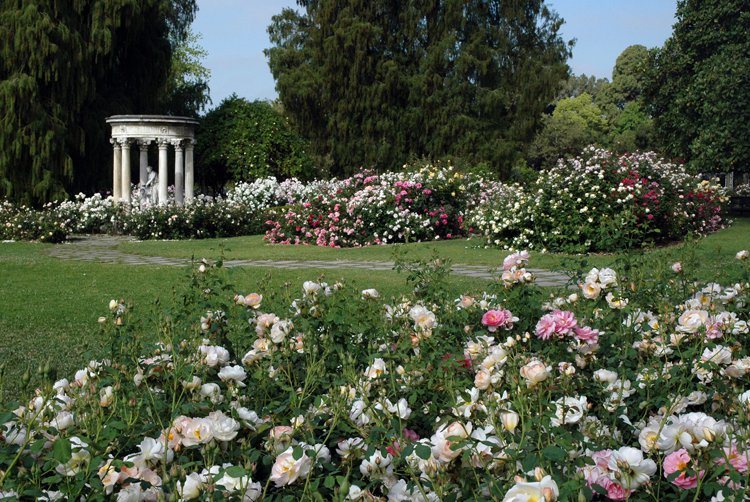 The Huntington Library and Botanical Gardens features a library with collections of rare books, and variety of amazing gardens. Although this location welcomes guests, it also serves as an educational institution.
(Photo courtesy of Facebook.com)
Venice Canals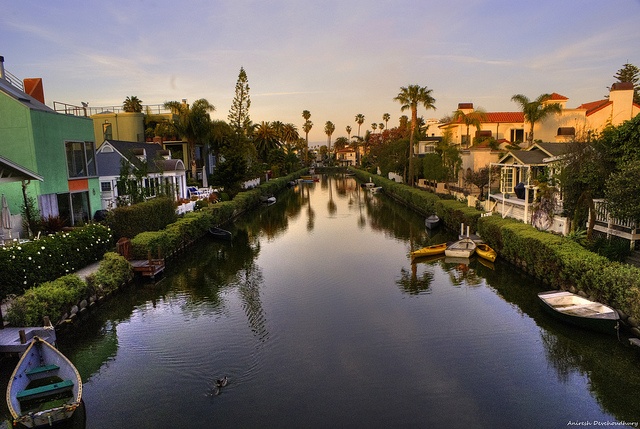 The Venice Canals are located in the Venice section of Los Angeles, and features a series of canals that were built in 1905. By the 1940s, the canals, which were no longer in use, began to fall into ruin.  During the 1990s a plan was put into place to restore the area, and now the historic neighborhood is home to plenty of beautiful sights.
(Photo courtesy of Flickr)
The Getty Villa
Located in Los Angeles' Pacific Palisades neighborhood, The Getty Villa is a museum that is dedicated to sharing some of the most important pieces of art throughout history.  Primarily focusing on the works of ancient Greeks and Romans, the Getty Villa boasts nears 45,000 antique works of art.
(Photo courtesy of Getty.edu)
 (Photo by Angela Weiss/Getty Images)