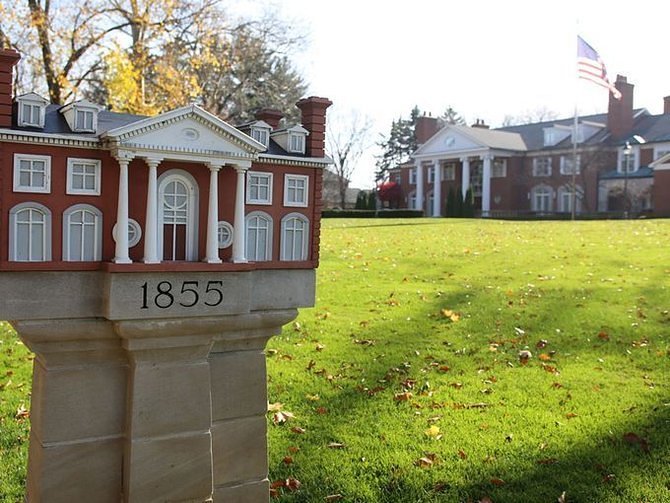 When is the last time you paid a lot of attention to your mailbox? Probably never. The truth is, for most people, a mailbox is nothing more than a necessity. Sure, you want your mailbox to blend in with the overall look at your house, but after a while the box becomes nothing more than something you're always careful not to hit when you swing in and out of the driveway. However, for one home in Bloomfield Hills, MI, the mailbox is the highlight. The home itself is nothing short of a mansion with over 17,000 square feet and rooms galore, and it has recently been placed on the market with an asking price os $12.7 million and is being sold completely furnished.
The house sits on three acres with beautiful views of the Bloomfield Hills Country Club. According to the homes description, "The nicest parts of the whole house are the balconies and the view of the golf course. You can see golfers, but they can't see you because you're on top of the hill." It also boasts several fire places, a spacious kitchen, lots of balcony space, nine bedrooms, and more than a dozen bathrooms.
However, while all of these things are very impressive, nothing can seem to hold a handle to the mailbox. Modeled with lots of intricate detail, the mailbox is designed to be a smaller version of the main home, and it's construction is spot on. With a mailbox as cool as this, walking all the way to the end of the driveway to get the mail won't seem like much of a chore. After all, sometimes it's the little things that count the most!
image via curbed.com