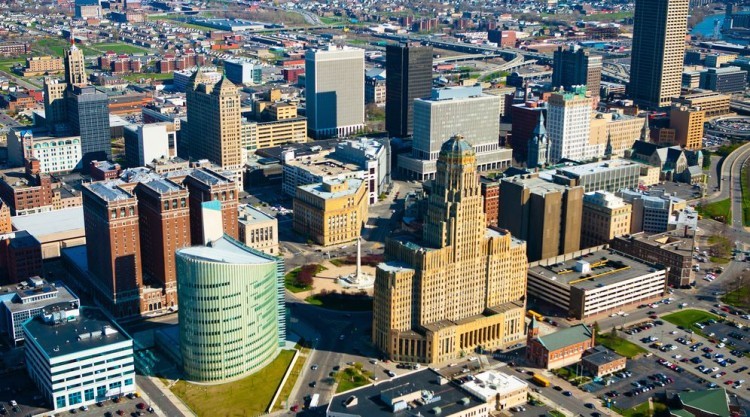 With spring rapidly approaching, over 50 million Americans will soon be dealing with seasonal nasal allergies. The Asthma and Allergy Foundation (AAFA) recently released its Spring Allergy Capitals report to provide insight into those cities that are the worst for seasonal allergies. The report considers three factors: allergy medication usage, availability of board-certified allergists and pollen score.
Even if your city didn't make the top ten list doesn't mean you aren't at risk.  There are plenty of preventative measures you can take to reduce your risk of allergies this spring.   Here are a few that might help:  leave your shoes at the door, wash your hair before bed, always close up the house, service the filters for your heat and air conditioning, adjust the indoor humidity level, always use a clothes dryer and never an outside line, and do your best to control your environment.
That said, here are the top 10 worst cities for allergies in 2016.
Jackson, Mississippi
Jackson, Mississippi tops this list due to the low number of board certified allergists per patient, a high pollen count and those who live with allergies consuming medications for their symptoms. With so many red cedar, huckleberry, willow, poplar and elm trees in the area, it is no wonder Jackson is first on the list. Another major factor is that Jackson has had a wet winter and warm temperatures which results in earlier tree pollination and higher levels of outdoor mold and pollen. The city also experiences quite a bit of humidity throughout the year which increases the severity of pollen in the air.
Memphis, Tennessee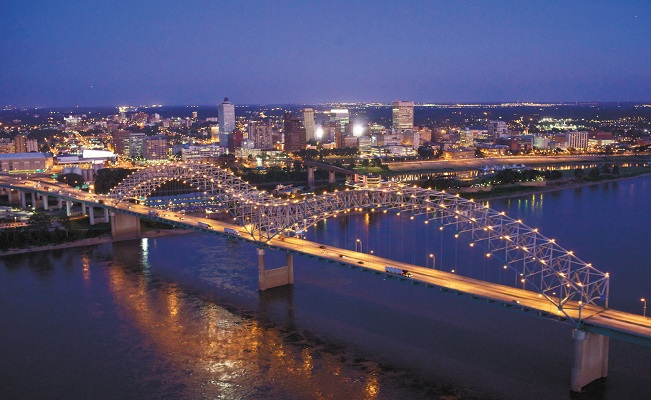 If you have allergies, you will be singing the blues in Memphis, Tennessee during the spring season. Last year, Memphis held strong at the 4th spot but has returned to number two. As a result of the city's warm days and cool nights, pollen-producing trees thrive. The region also tops the list for worst places in the United States to live for those with asthma.
Syracuse, New York
Commonly referred to as the Crossroads of New York State, Syracuse, New York catapults to the top 3 from number 20 in the 2015 report. The reason for this increase is super-high pollen scores as the region boasts a large amount of hardwood trees, most of which are used to make furniture. Other contributing factors to seasonal sniffles is the pollen from elm and oak trees.
Louisville, Kentucky
Louisville receives more pollen from its bluegrass than any other type of grass in the United States. This results in a monumental allergy catalyst. If you are a sufferer of grass allergies, symptoms will spike in the Louisville area during late spring and early into the summer. Luckily, Louisville's status as one of the top allergy capitals is improving. In 2015, the city was the second-worst in the country. In 2014, it held the top spot.
McAllen, Texas
Nestled within the Rio Grande Valley, McAllen, Texas has wavered in the middle of the list on the past several reports. Pollen from mountain cedar trees is blown for hundreds of miles and dropped directly on this city. Later in the season, grasses and plants, such as mesquite and huisache, add to the fun. Dry weather also increases the sniffle factor. Given that McAllen only receives around 26-inches per year of rain, there is no opportunity to wash the pollen away.
Wichita, Kansas
The most populated city in Kansas has increased one spot since last year's report. Common contributors are weeds and grasses in the area which prompt sneezing and itchy, watery eyes. This ranking is the result of higher-than-average pollen counts as well as increased allergy medication usage. Wichita also has a less-than-average number of allergy specialists.
Oklahoma City, Oklahoma
In 2015, the Sooner State capital was three spots higher so this is an improvement. However, Oklahoma City continues to have high pollen scores as a result of many trees and lots of sunshine. Springtime sneezes can be blamed on aspen, mulberry, oak, poplar and sycamore trees. The warm, breezy, dry days can increase pollen counts tremendously. The small grains of pollen can float for several miles on a windy day.
Providence, Rhode Island
In 2015, the AAFA ranked Providence, Rhode Island number nine and it has moved up one spot. Interestingly enough, the AAFA does not have a pollen counter station in the city. However, Providence's daily average temperatures continue to climb which aids plants in growth and thus, increased pollen. The 2016 report uncovered average levels of pollen but the population had a much higher use of allergy medications and a low number of available allergy doctors.
Knoxville, Tennessee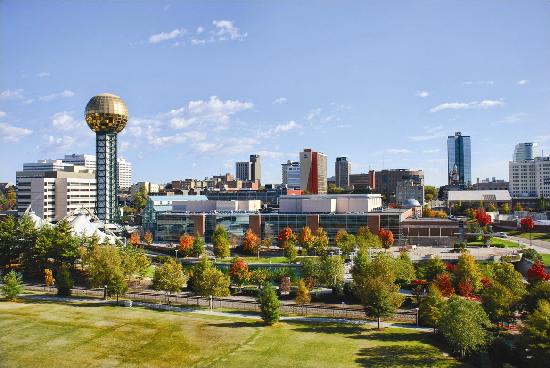 Although pollen levels remain on par with the majority of other cities around the United States, the number of citizens using allergy medications is higher than average. This has kept Knoxville within the top 10 for 2016. Increased allergy levels are the result of pollen from birch, oak and maple box elder trees. What worsens the count is that the nearby mountains trap the pollen in the valley so it lingers within the city all spring.
Buffalo, New York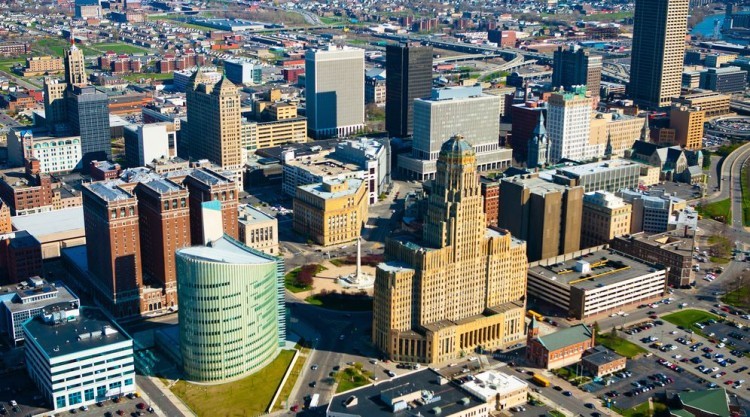 With above-average use of allergy medications and extremely high pollen scores, Buffalo, NY rounds out the top 10 list. Niagara Falls is a close neighbor to Buffalo and boasts some of driest and sunniest springs in the Northeast. This results in pollen lingering around longer which increases exposure and thus allergies. Buffalo has loitered around the top 10 for many years.