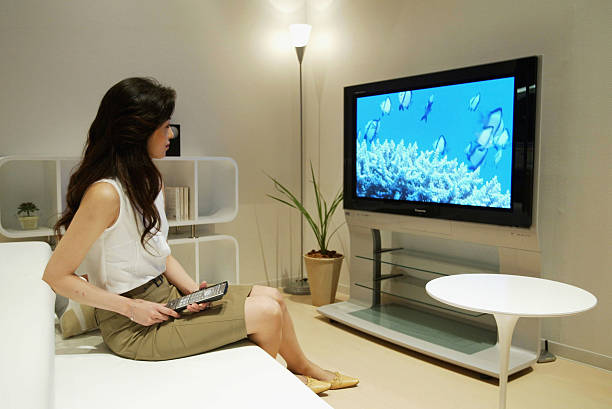 TV stands have come a long way over the years. As TVs have changed, the pieces of furniture designed to hold them have had to change as well. But while flat screen TVs have replaced the big box set most of us grew up watching, many people still find that TV stands are necessary. Even if you have your TV hanging on the wall, you'll likely still need a stand to house your cable box, game console, or DVD player. At the same time though, no one wants a TV stand that's going to be bulky and unattractive. Fortunately, modern TV stands were designed to be sleek and stylish. If you're looking for the right TV for your space, these examples will give you some excellent ideas. Check out these 10 TV stands that will look great in your home.
Whoever said you can't have it all must've never seen this TV stand. Not only does it have plenty of storage space, but it looks good too.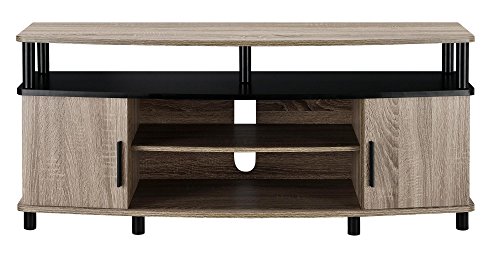 Made to accommodate a TV up to 50 inches in size, this TV "will bring your living room to the next level". Boasting both cabinets and shelves, this stand also had plenty of storage space for things like consoles, video games, and movies.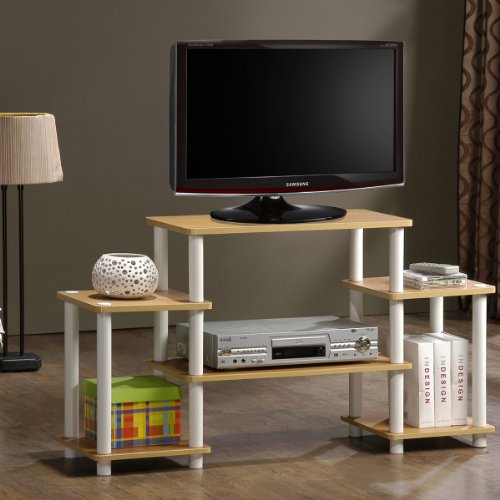 If the traditional TV stand design isn't your thing you might be attracted to something a little more unique. This item has a cool design that includes three tiers.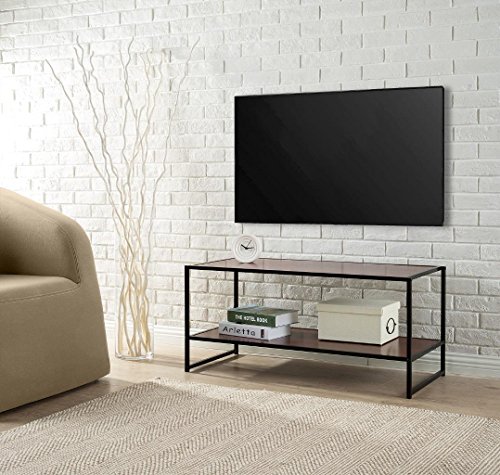 Your TV being mounted on the wall doesn't eliminate your need for storage. This simple stand can be used whether your TV is mounted or not, and a large shelf will provide you with plenty of room to place your things.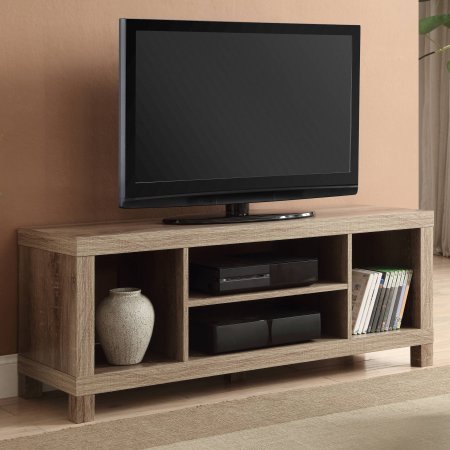 Your TV stand should look good while doing its job right? Right. Well this simple wooden stand is definitely stylish,sturdy, and practical.
Not everyone has a lot of extra space, and that's ok. If you're working with a smaller area, you might want to consider as smaller TV stand such as this one.
If you're looking for the best of both worlds you'll get it with this item. This TV stand allows your TV to be mounted to it while also leaving additional room for storage.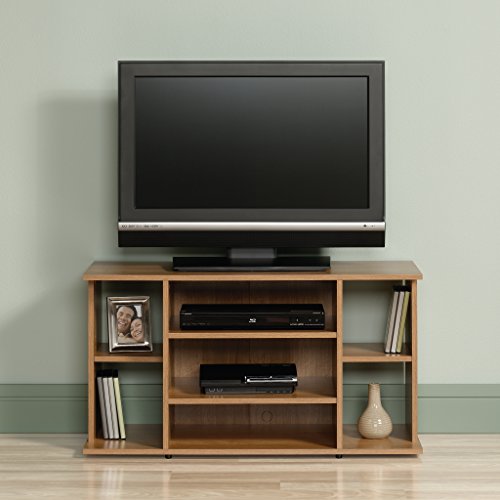 Sometimes simplicity is key, especially when it comes to furniture. This TV stand certainly isn't fancy, but it will give your TV a safe place to stand.
Who doesn't love when one piece of furniture can serve multiple purposes? This 3-in-1 TV stand can do just that. Aside from holding your TV, it can also act as a bookshelf and display cabinet.
Are you looking for the perfect mid-century modern TV stand to complete your living room or bedroom? If so, this beautiful 60s inspired item  is it.
Lead (Photo by Koichi Kamoshida/Getty Images)