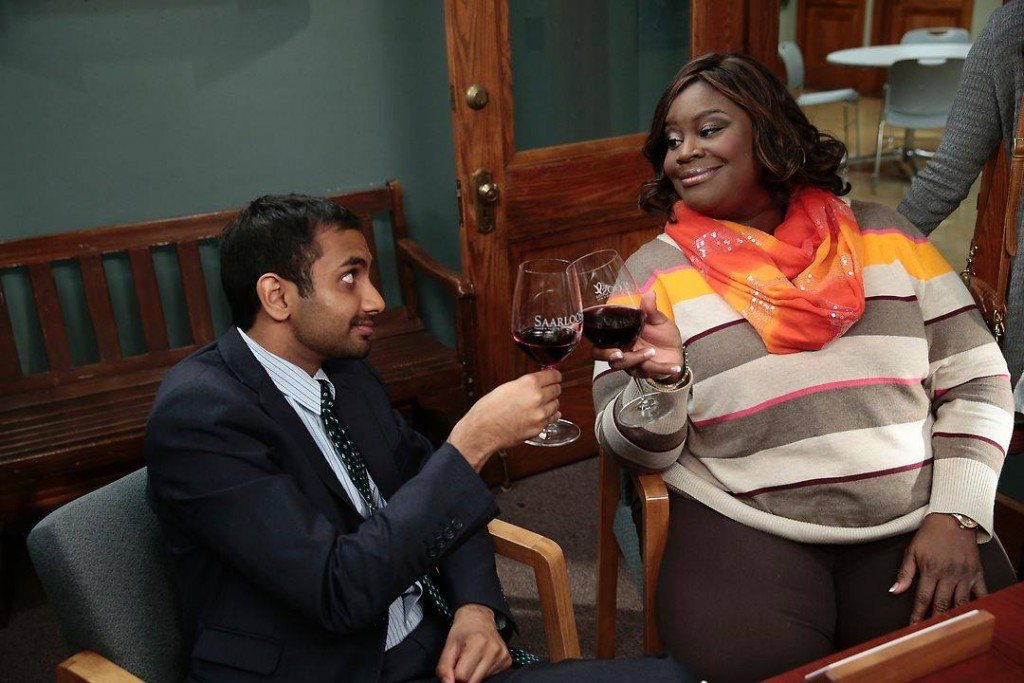 You always want to be able to feel comfortable in your own home. However, "comfortable" doesn't necessarily mean "boring." Sometimes, you want to try out something different and give your place a new look, one that's fresh and vibrant. But redesigning your home can be a challenge; you really have to find someone you trust, and not everyone has access to Jonathan and Drew Scott. In fact, some of the people who seem best equipped to redesign our homes aren't just on TV, they are TV characters. While these people might be fictional, they possess both the style and smarts to take something that has gotten old and transform into some lavish, and even though we understand they'll never technically be able to help us with our own houses, it's still fun to imagine what it would be like. These are 10 TV characters who we would trust to redesign our homes.
Julie Cooper (The O.C.)
Most people forget this, due to her affairs, adult film career, and a whole lot of other ups and downs, but Julie Cooper was actually really talented at redesigning the Newport Group's offices in Season 1 of The O.C. Both Kirsten and Caleb were worried about what should we accomplish (Caleb had just given her the job to get some time away from her), but it turned out that Julie knew exactly what she was doing. When Kirsten walked back into her office during the weekend to find Julie putting the finishing touches on it, she wasn't only impressed but amazed at what she had done, which is why it's such a shame that she then had to ruin the moment by essentially breaking up with Julie for her dad. Ugh, Caleb's the worst.
Tom Haverford & Donna Meagle (Parks and Recreation)
We know what the mantra for this tag team of home designers would be: "Treat yo self!" Still, though, while Tom may try to make your house or apartment into something that's a little too colorful or shiny (I mean, just look at what he's wearing in the photo above), Donna would be there to keep him in check and make sure that you wouldn't go over-budget (just like Entertainment 720 did). And these two have a proven track record for turning average properties into something special. Just look what they did with Tom's Bistro!

Felix Dawkins & Alison Hendrix (Orphan Black)
Although Felix would have to take some time out from whatever clone trouble Sarah's in and Alison would have to step away from her drug business (if you don't watch Orphan Black yet, you really, really should), these two would make a dynamic duo of designers. Felix is definitely the more stylish of the two (although sometimes he's a little bit too stylish), but his creative ideas combined with Alison's determination and work ethic would definitely lead to something great. Plus, Felix and Alison work best as a  team and have achieved numerous things together. Fixing up a house or apartment would just be something else to add to their list.
Caroline Forbes (The Vampire Diaries)
Everyone who watches The Vampire Diaries knows that Caroline is a little bit of a control freak, but she's also really talented at what she does, which is planning and designing events. Now, sure, setting up decorations for a school dance or ordering flowers and a cake for a wedding aren't exactly the same thing as redesigning a house or apartment, but they are somewhat similar. Plus, with Caroline's record, we'd trust her to take on a bigger responsibility, and we're sure she wouldn't disappoint us.

Brooke Davis (One Tree Hill)
Brooke has constantly been into art and design since high school, which is why Clothes Over Bros became a real fashion company after she graduated. And even though, similar to Caroline, Brooke's not exactly the most experienced interior designer, she has a great eye for what looks great when it comes to clothes and could bring that same set of instincts with her to spice up certain rooms in your home. She'd be able to tell you which carpet looks best with which couch and what type of table and chairs you should have in your kitchen. With the time she's spent working on Clothes Over Bros, she knows what clashes, and she knows what pops.

Schmidt (New Girl)
Schmidt's actual profession isn't an interior designer, but it just as well should be. Not only is he a designer clothes buyer and fashion expert (the guy owns driving moccasins), but he also has strong (if sometimes unusual) taste in decor, which we got to see when he moved out of the loft and into his own place in New Girl Season 3. Similar to Tom from Parks and Rec, you may have to talk Schmidt down from the most expensive and extravagant of items so you don't go over your budget, but you're guaranteed to get something hip and unique with him working for you.
Kurt Hummel & Mercedes Jones (Glee)
Kurt Hummel always made the boldest and bravest choices throughout Glee's six-season run. Sometimes, that meant competing for a solo, or coming out to his friends and then his father. However, those same brave and bold decisions also translated into Kurt's fashion sense, which was always wildly fun and unique, and that passion carried over to how he decorated his room in Lima and his and Rachel's loft in New York. However, Kurt was never more in tune with his inner designer than when he was with Mercedes, and that was particularly illustrated when the pair teamed up to recreate Madonna's "Vogue" video with Sue (of course, they had Artie's help with directing it, though). With these two working together on your home,  you're definitely not going to end up with anything low-key, but if you have a flair for the dramatic, then the Kurt and Mercedes team would be the perfect fit for you.
Which of these 10 TV characters would you hire to redesign your home, and is there anyone we should have added to this list? Comment below and let us know what you think.
[Photos via NBC, FOX, BBC America & The CW]