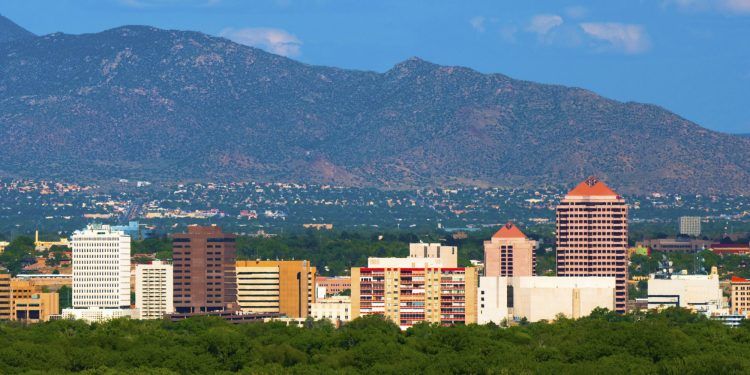 Every city in every state is different. There are certain things that you would never understand unless you actually live in the city. Albuquerque is no exception. There are certain things that only people in this amazing city would know and understand. Even if you are from another city in New Mexico, there are still things about Albuquerque that you wouldn't understand.
Albuquerque is an amazing and unique city. We also have our own customs and our own dishes. There are also plenty of things that we need to explain to tourists. Just a visit to Albuquerque won't make you an expert on the city. You actually have to live here to understand what this place is all about.
1. We Go to Dion's For More than Just the Pizza
If you are from Albuquerque, you have been to Dion's. It is one of the city's most famous pizza joints. Childhood teams have been having their dinners there for their whole lives. Families dine there when Mom and Dad don't feel like cooking. Teens eat there before heading to the big game. If you have ever been to Dion's, you know that it is not the pizza that draws people there. It is actually their famous Greek dressing. We put it on just about everything that Dion's Pizza serves. If you are in the restaurant, chances are you will see someone in line stocking up on a few bottles. It is the Greek dressing that put Dion's on Albuquerque's map.
2. The Flight Home is the Worst
Flying home to Albuquerque after a trip is the worst. You wouldn't understand this unless you have ever done it. There are intense thermal currents that surround Albuquerque, and regardless of what time of year you are flying home, landing in Albuquerque will be the bumpiest few minutes of your life. Even the most experienced flight attendants have said that the only time they have got sick in-flight is when they are flying into Albuquerque. We are the only people in the country who understand that the struggle is real.
3. The Whole City Gathers at the Pit
Unless you are from Albuquerque, you wouldn't understand the pride that people have in The Pit and the New Mexico Lobos Basketball team. The Pit is the Lobos' home stadium. When there is a big game, especially against the Aggies, you can expect the entire city to come out. We are used to the noise from the yelling and screaming fans. If you aren't from our fair city, you better bring a pair of earplugs. Everyone is a Lobo, and things are going to get loud and rowdy. If you are not an Albuquerque native, be preapred.
4. We Are Constantly Explaining New Mexican Food
Only people from Albuquerque understand what true New Mexican food is. We also call it "Mex". New Mexican food is different than Mexican food and it is much, much different than Tex Mex. If you have ever had real New Mexican food, you would understand the the recipes focus on handmade tortillas, red and green chiles, and enchiladas. When people visit Albuquerque, they assume that any type of food with the word, 'mex' in it is New Mexican food. Those of us who live in Albuquerque know that is not true.
5. We Know the Difference Between Chili and Chile
Chili and Chile sound the same. Unless you are from Albuquerque, you wouldn't understand how completely different the two are. We understand that chili is a stew that you can find in most restaurants. It contains hamburger, kidney beans, tomatoes, and most important, chiles. Chile are the green and red peppers that those of us from Albuquerque use in all of our favorite foods. If you are from Albuquerque, you understand the frustration when we have to explain the difference to every tourist that we meet.
6. We Stockpile Green Chile in Our Freezers
People all around the country stockpile toilet paper, paper towels, and canned goods. Unless you are from Albuquerque, you wouldn't understand why our freezers are full of green chile. We put this amazing food on just about everything we eat. We put it it on our hot dogs, on our pizza, and even in our scrambled eggs. In the fall, people from all over Albuquerque load up our freezers with chile to make sure that we have enough to get up through the winter.
7. We Are Always Explaining Luminarias to Tourists
Every year around Christmas, those of us from Albuquerque need to explain the luminaria. It is simply dirt, a candle, and a brown bag. Tourists walk the streets of Albuquerque and wonder why there are hundreds of these lined along the streets and driveways. The light burns out during the night, but while they are lit, they bring those of us from Albuquerque back to our childhood.
8. We Understand the Beauty of the Sandias
Those of us who live in Albuquerque have spent a lot of our time gazing into the east, toward the southern tip of the Rocky Mountains. No matter what time of day we look, the view is amazing. When we look during sunset, the mountains become the color of a watermelon. You won't find this view in any travel books. You have to live in Albuquerque to know about it and understand it.
9. We Have a Simpsons Reference
Unless you are from Albuquerque, chances are you hear the name of our semi-pro baseball team and you think of the way that it is referenced in the Simpsons. It is actually team here, with a mascot named Orbit, and fans from all over the city come to cheer them on.
10. Christmas is More Than a Holiday
If you aren't from Albuquerque, Christmas is just a holiday to you. If you are from Albuquerque, you would understand that Christmas is both a holiday and a way to order food. Christmas in a restaurant is when you ask for red and green chile smothered on your food. We order Christmas on our eggs, Christmas on our burritos, and just about every other food that we order.