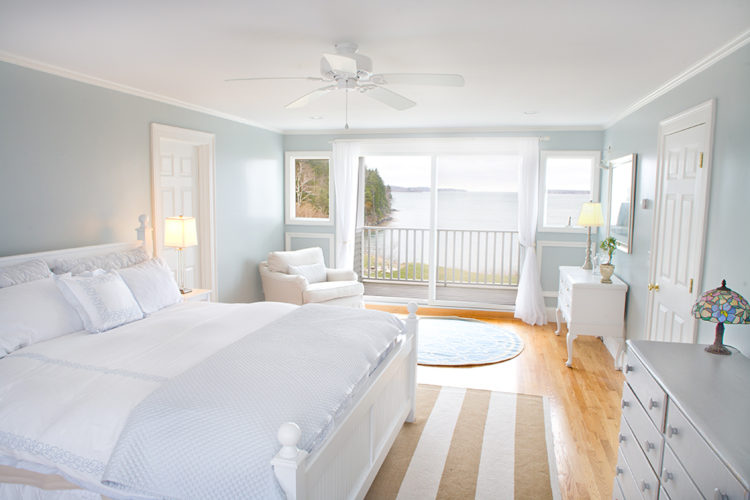 The color white is often associated with class and elegance. If you've ever entered a mostly white space, you probably noticed almost immediately. However, because white spaces tend to be a little difficult to keep clean, they're not something most people see very often. And if there's one room where all white isn't incredibly common, it's the bedroom. While the color white is commonly incorporated into bedrooms, a white bedroom is a little on the rare side and most bedrooms designs include a variety of colors. Although a white bedroom may not be the most practical choice for everyone, it can be a truly beautiful choice for those who are willing to take the chance. Here are 10 of the most stunning white bedroom designs.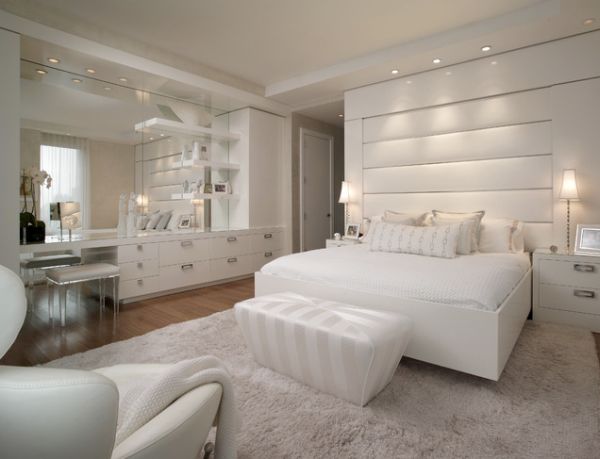 With an elegant and modern design, this white bedroom is sleek and attractive.
image via homedit.com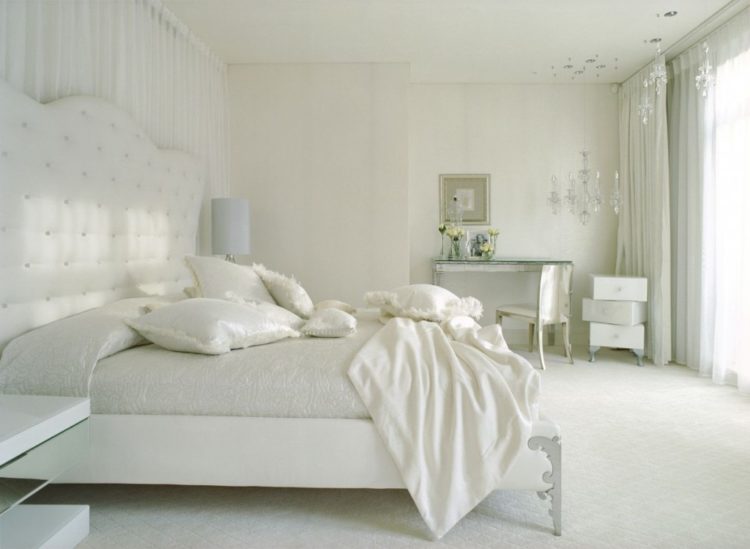 A white bedroom may sound like a boring concept at first, but if done right, these spaces can be everything but boring. This bedroom has a design that combines the best of modern and classic elements.
image via residencestyle.com
An all white design is the perfect fit for this contemporary bedroom that boasts beautiful views of the city.
image via architecturaldigest.com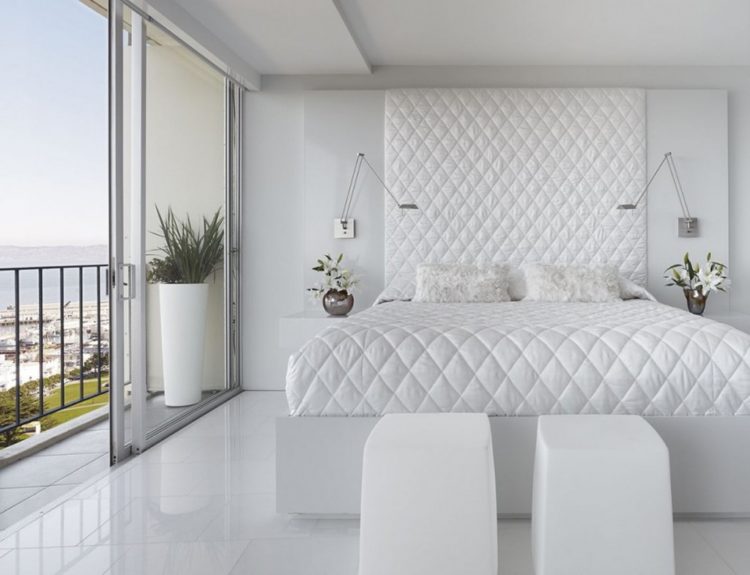 One of the coolest things about interior design is that it allows you to get creative even while using just a single color. There are lots of ways you can design and decorate your white bedroom.
image via homebnc.com
Just because a bedroom is white doesn't mean that it has to be overly fancy. This white space has a rustic design that is casual and comfortable.
image via sport-quote.info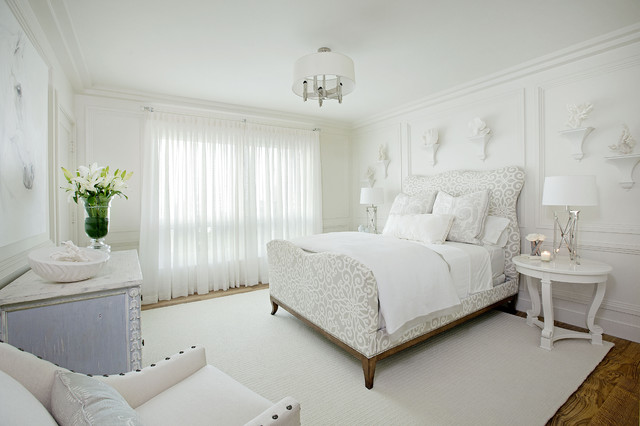 If a room that is entirely white is a little too much for you, you might want to consider adding a few pops of color. There are many ways to do this including accent pillows, wall art, or flowers/plants.
image via houzz.com
With a white design from floor to ceiling, this space is attractive and clean. Of course, making sure all of this white stays stain free can be a hassle, but to maintain the look it's definitely worth it.
image via 
Wip11.us
Who wouldn't love to wake up every day in a beautiful bedroom like this one?
image via finsor.com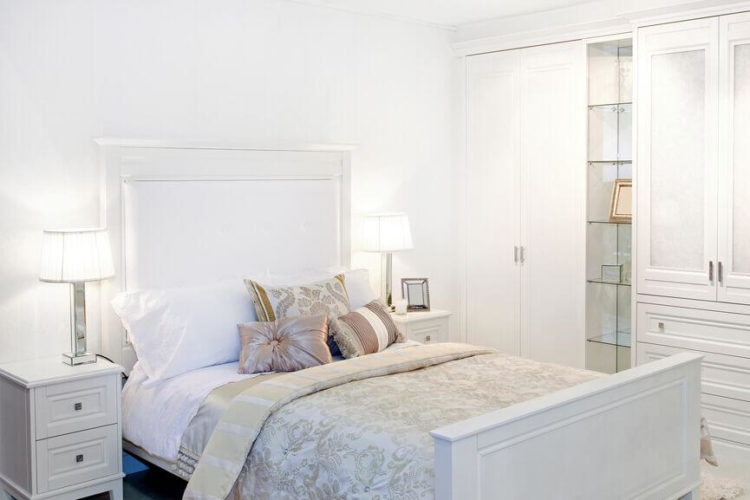 Accent pillows can be an excellent way to incorporate color into your white bedroom without taking away from the overall design.
image via homestratosphere.com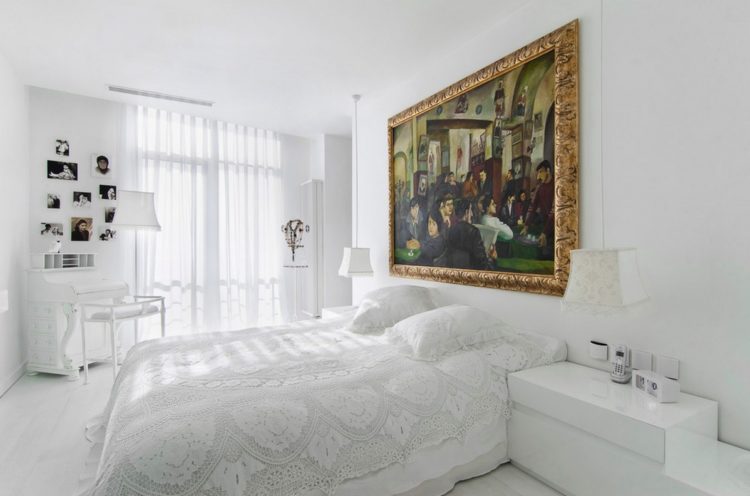 Colorful wall art can stand out especially well in all white spaces. So if you've got a piece that you'd like to show off, your white bedroom can be the perfect place for it.
image via freshome.com
lead image via homebnc.com