During the winter, it can be difficult to stay warm. If you are going to be spending time outdoors, you need to find a way to warm up. If you are working in your office and your boss refuses to turn up the heat, you may need more than a sweater to keep warm. Even in your own house, you cold have trouble getting the chill out of your bones. Luckily technology has come a long way and you don't have to suffer the rigors of that frigid air. We've put together a list of 10 gadgets that will always keep you warm.
Here are 10 tech gadgets that are perfect for winter.
This is more than the typical blanket that you throw over your shoulders at night. It is a plush velour blanket that is surrounded by a heating pad. You don't need to worry about finding a place to plug this blanket it at work, as it plugs into a USB power cord. You can plug it into your desktop, laptop, PC, or Mac. The blanket is large enough for you to cover up, measuring 31 inches long by 17 inches wide. It has two settings guaranteeing to keep you warm.
If you have trouble keeping your feet warm during the winter when you are working at your desk or sitting on your couch at home watching television, you should consider purchasing this product. It is made of heavy duty rubber and draws just 90 watts of energy. When you put your feet down, you will have direct, radiant energy on your feet.
These slippers will keep your feet warm during the winter. They have a heating element inside and they plug into a USB port to charge. They will make your feet warm, not hot. They have nonslip soles and come in sizes small through extra large. If you want your feet to be cozy this winter, you should consider trying these slippers.
4. The DryGuy Boot and Glove Dryer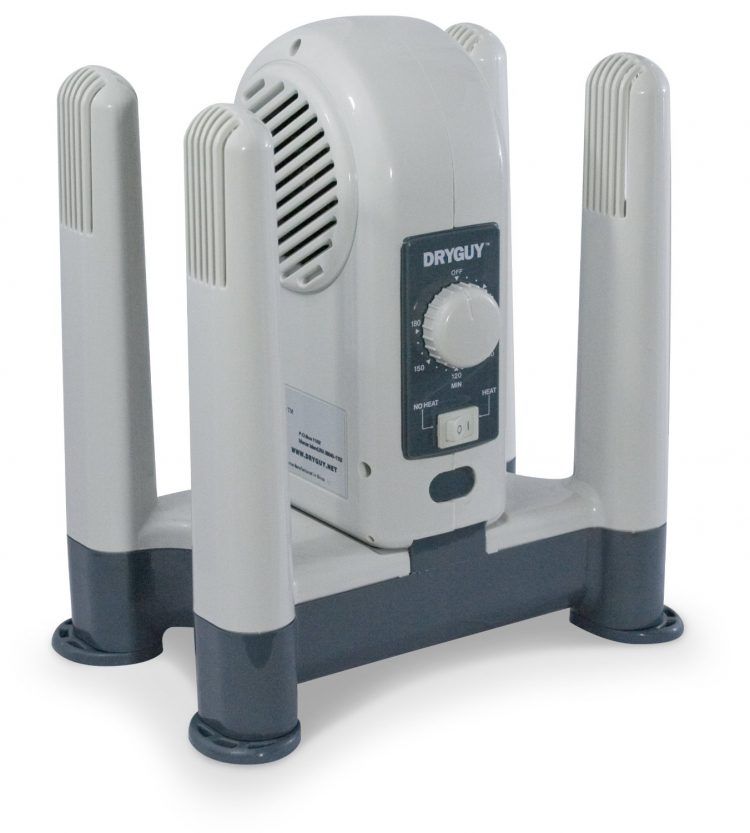 If you spend time outside in the snow, you know how easy it is for your boots and your gloves to get wet. This is where this gadget can come in handy. It is forced air dryer, which provides stands for hanging your gloves, boots, pants, and anything else that got wet while you were outside. It dries at a temperature of 99 degrees, and it is whisper quiet. Most garments will be dry within an hour and you don't need to worry about any moldy and musty smells.
5. Surborder Shop Coffee Warmer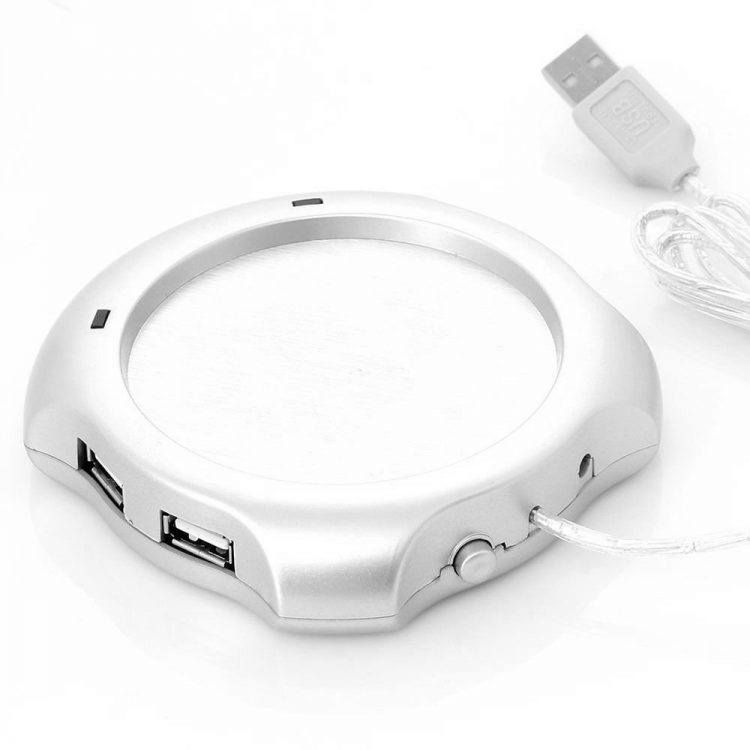 There is nothing better than a nice hot beverage on a cold day. If you don't drink it fast enough, however, it can get cold. This is how this little gadget can help. You can plug this into the USB port on your computer and it gets hot. Hot enough to keep your coffee warm for as long as you need. You no longer need to throw out a good cup of coffee just because it got too cold.
6. Soundbot Wireless Headphone Beanie
Walking in the cold can be the worst .You need to keep your head warm, but you also want to listen to your music. With this hat, you can do both. It is a soft, comfortable beanie with a wireless headset built in. It has up to 33 feet of wireless range. It also acts as a hands-free calling device with a built-in microphone. The speakers inside can be easily removed so that the hat can be washed in the machine.
7. JobSite Comfort Hand Warmers
If you spend a great deal of time outdoors and your gloves don't seem to be keeping your hands warm enough, you should consider buying these hand warmers. The can be placed in gloves, pockets, and any type of clothing. They are air activated, therefore, as soon as you open the package, your hands will be warm. These hand warmers come in a pack of 40, so you should have enough to last you throughout the winter.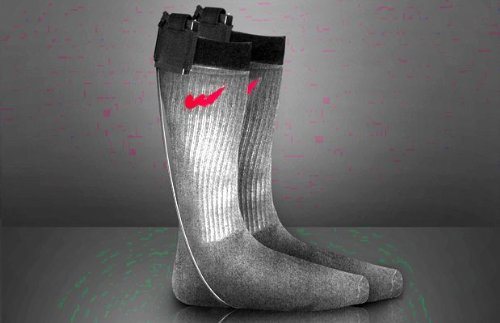 Nothing will keep you warmer on a cold day than these socks. Not only are they stylish, but they have rechargeable heaters inside. They are 100 percent washable and they contain batteries that will last long enough to keep your feet warm for up to 3 ½ hours. If you spend a lot of time outdoors during the winter, you can't go out without these.
If you have poor circulation and your "mouse hand" tends to get cold when you are working on the computer, you should consider this little gadget. It is easy to keep one hand wrapped in your sweater or in your pocket, but you need one hand to click the mouse. It plugs right into our computer and it works the same way a typical mouse does. The only difference is that this one heats up. It will keep your hand warm while you are working. It is great if you work in an office where they keep it especially cold.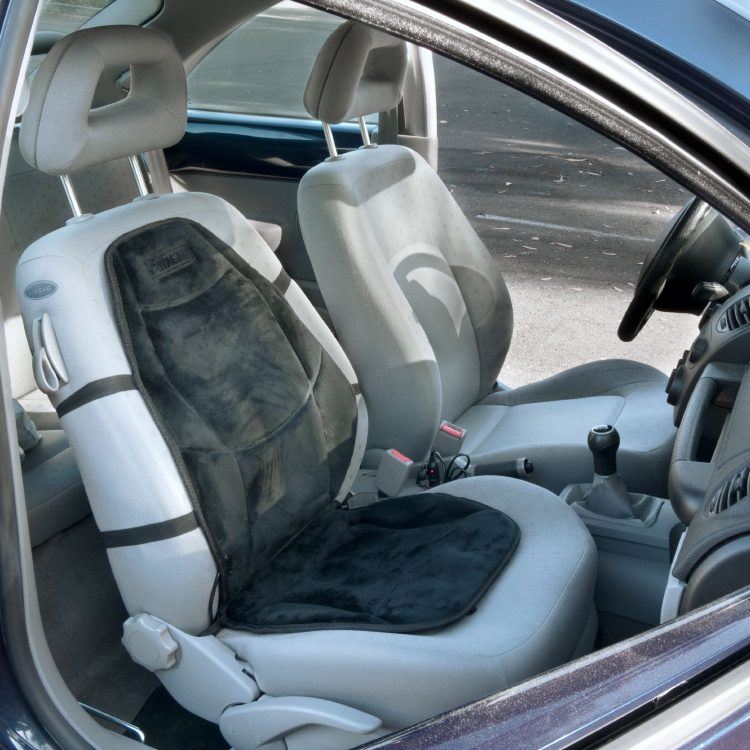 There is nothing worse than trying to take a long drive on a cold day. This is especially true if the heat in your vehicle doesn't work very well. That is where this chair warmer can come in handy. It can heat up to 114 degrees, and you just need to plug it into your vehicle's 12 volt DC outlet to get it to power on. It has a universal fit that will work for most cars, trucks, boats, and RV's.
Final Thoughts
Winter can be miserable if you cannot stay warm and dry. Even when you are sitting in the office and in your own home, it can be difficult to get warm and stay warm. Luckily, there are plenty of gadgets that you can buy to make your winter easier. Many of these gadgets cost under $100, making them easy to purchase on any budget. If you want to keep yourself warm this winter, you should consider picking up one of these ingenious inventions.