Boise, Idaho probably isn't the first place on most people's radars when it comes to things to do. After all, the entire state of Idaho has built a reputation for being somewhat boring (unless potatoes are your thing), and there are many people who will never give it a chance. Well, those people will be the ones who miss out – because there are actually a lot of great things to do in Boise. The relatively quiet midwestern city actually packs more of a punch than most people would imagine, and no matter what you like to do – you can probably find it in Boise. After seeing this list, Boise might even find its way on your list of future vacation spots. Here are 10 of the funnest things to do in Boise, Idaho.
Visit the Egyptian Theater
Movies have been a popular pastime in the United States for decades, and over the years theaters have become more and more elaborate. However, older theaters have become popular among movie lovers, and there's nothing better than enjoying a great film and a great piece of history. With that being said, one of the cool things to do in Boise is to pay a visit to the classic Eagle Theater which made its debut in the 1920s. Aside from films, the theater also hosts concerts, lectures, and other events.
(Photo by Jeff Schear/Getty Images for A+E Networks)
Hang out at the Western Idaho Fair
When you're looking for things to do in Boise, or any other city for that matter, sometimes it can be hard to find something that will be suitable for people of all ages. Well the good news is, Boise has something for everyone. Every summer in Boise, the Western Idaho Fair kicks off for a week in August, and it provides a good time for everyone in the area. The fair features concerts, rides, contests, and of course, plenty of good food.
(Photo by Stephen Dunn/Getty Images)
Visit Old Ohio Penitentiary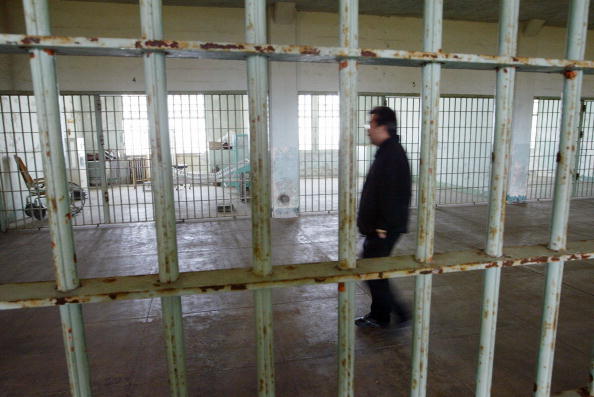 Halloween may be over, but if you love a good scare you'll definitely want to pay a visit to the Old Idaho Penitentiary. Originally opened in 1872, the penitentiary once housed some of the most dangerous and infamous criminals in the area. Although it no longer houses inmates, there have been reports of paranormal activity and the penitentiary can be visited for ghost tours.
 (Photo by Justin Sullivan/Getty Images)
Hit the slopes
When you think of things to do in Boise, skiing probably isn't one of the first things that comes to mind. Although there are other parts of the country that are more well-known for skiing, Boise's Bogus Basin offers 3,000 acres for skiing and snowboarding. Whether you love to ski or are looking to try it out – this is the perfect place to hit the slops.
(Photo by Jeff J Mitchell/Getty Images)
Go rafting
Staying active is important to a lot of people – but it's almost important to keep things fun. In Boise, one of the great things to do is go rafting on the Middle Fork of Salmon River. This is an activity that can be enjoyed by almost anyone who is willing to take on the challenge, and it can be a great way to spend the day with family or friends.
(Photo by Chung Sung-Jun/Getty Images)
Become one with nature
One of the most fun and simplest things to do in Boise, is to just get out and enjoy all of the beautiful surroundings. Boise offers lots of parks and trails that are a dream come true for any nature lover. If you enjoy getting out and enjoying a walk in the fresh air, or simply admiring the beauty of the outdoors – you will have ample opportunity to do all of those things in Boise.
(Photo by Spencer Platt/Getty Images)
Shop till you drop
Most people associate great shopping with big cities, but it looks like Boise's got some pretty good options as well. Boise Town Square Mall is full of popular stores and it's also got a food court full of delicious places to eat. If you've got some money burning a hole in your pocket and are looking for something to spend it on, Boise might be able to help you.
(Photo by Matthew Lloyd/Getty Images)
Learn about history
If you love history, you won't have any trouble finding things to do in Boise. The city is full of history including classic homes and museums – and there's cool things to learn everywhere. The city also has a memorial for Anne Frank which consists of a .81 acre park with a statue, and inspirational quotes that reflect the positivity that Anne Frank stood for.
 (Photo by Andreas Rentz/Getty Images)
Experience art
The Boise Art Museum is all about helping visitors experience art in all ways possible. Not only can guests look at beautiful art exhibits, but the museum also offers people a chance to make some masterpieces of their own. Each year, the museum hosts Art in the Park which gives everyone a chance to see and create piece of their own – for free.
 (Photo by Paula Bronstein/Getty Images)
Cheer on local teams 
If there's one thing any city loves to do – it's cheer on its local sports teams, and Boise is no different. The Boise State Broncos are very popular among people in the area, and the stadium is packed full of fans whenever the football team hits the field. Whether you're a resident of the city or just stopping by for a visit – you'll definitely want to support the local sports.
(Photo by Mario Tama/Getty Images)
Lead (Photo by Kevork Djansezian/Getty Images)