Almost just as important as the characters a TV show follows is where the series takes place. In some instances, a show's characters can populate an actual, real location, such as New York City or Los Angeles. However, in many other cases, these series create their very own fictional TV towns, places that the writers and actors spend just as much time crafting as the characters they have developed. Sometimes, these TV towns can look like fun places to live, with cool and interesting citizens that we'd love to call our friends; other times, we may be thankful that the places our characters call home don't really exist, simply because of how strange or awful these locations are. Still, though, good or bad, interesting TV towns are places that we wish could go to, even if it's just for a day (or, in some cases, maybe just an hour). These are 10 fictional TV towns we would toe visit.

Storybrooke (Once Upon a Time)
It's pretty easy to understand why anyone would want to visit Storybrooke. The opportunity to get to meet our favorite fairy tale characters is not one we could pass up, even if there's a good chance that a pretty wicked villain (or three, in the case of this past season's Queens of Darkness) could pop up at any moment. Plus, while you would be living out your fantasy of getting to meet Snow White, Prince Charming, Captain Hook, Robin Hood, and the rest of the gang, since Storybrooke is in Maine (and not in the Enchanted Forest), you'd also still be able to enjoy the comforts of normal life in our world, such as grabbing a bite to eat Granny's like Emma and Hook in the photo above.
Smallville & Central City (Smallville & The Flash)
Similar to meeting fairy tale characters, how amazing it would be to get the chance to meet a superhero? If you were to visit Smallville or Central City, you'd be able to hang out with Superman or The Flash, or at the very least get to witness these super-powered dudes in action. Plus, you could meet other infamous comic book characters, such as Lois Lane, Lex Luthor, Leonard Snart, and maybe even Grodd (although you may want to stay away from him on account of his telepathic abilities—no amount of bananas will be able to save you).
Mystic Falls (The Vampire Diaries)
While Mystic Falls certainly has its problem (the incredible amount of murders, the fact that probably half its population is made up of supernatural creatures, etc.), a quick visit there wouldn't be so bad, especially if you became friends with Elena, Stefan, Caroline, or even Matt, who would do his best to protect you, even without any vampire-like abilities. Not to mention, getting a vial or two of some vampire blood would be quite helpful for the next time you suffered any type of injury. There'd be no need to head to the hospital; just one quick sip, and all would be healed.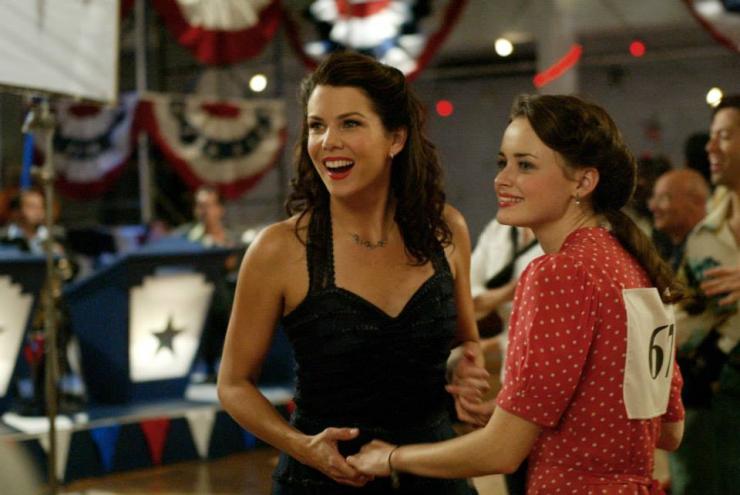 Stars Hollow (Gilmore Girls)
Do I even need to explain why Stars Hollow would be the perfect place to visit? The only reason I'm not calling it the perfect place to live is because it sometimes might be a little too quirky for its own good (and honestly, only cynics really say that). Stars Hollow is the place that everyone wished was their hometown; it's full of colorful characters with big personalities, awesome events and traditions (such as the dance-a-thon, as pictured above), and it has Luke's diner, where you'll be able to get the best coffee ever and whatever meal you need. And it's also home to Lorelei and Rory Gilmore, aka the best mother-daughter combo on TV ever.
Bluebell (Hart of Dixie)
A spiritual (and Southern-fried) successor to Stars Hollow, Hart of Dixie's Bluebell shares many similarities to the quirky, oddball-filled town that was the home to Gilmore Girls' Lorelei and Rory. Like Rachel Bilson's Zoe Hart, it may take us a little bit of time to really grow to appreciate everything this small town has to offer, but we're pretty sure that after the first day of our visit, Bluebell would completely win us over with the  Southern charm of its wacky, fun-loving townspeople.
Twin Peaks (Twin Peaks)
We certainly wouldn't want to live in Twin Peaks, but with how much strangeness goes on in this town (odd events that I won't spoil here for those who haven't watched the series), it would be an amazing place to visit. Twin Peaks is truly unlike any TV town, and it has spawned many imitators since the show went off the air. And the fact that it's truly a one-of-a-kind town is what makes us want to go and check it out, no matter what crazy things may happen after we arrive.
Pawnee (Parks and Recreation)
Like Stars Hollow and Bluebell, Pawnee, Indiana is one of those very specific (and somewhat eccentric) TV towns that we would love to spend at least a day in, and it's mainly cause of the people. And no, we're not talking about the regular citizens of Pawnee, who can be as weird as they sometimes are lovable, but the Parks Department gang of Leslie Knope, Ron Swanson, and the rest of them—they're what make us want to take a trip to this fictional TV locale. Just imagine getting breakfast at JJ's with Ron and Leslie, or playing Cones of Dunshire with Ben, or joining in on Tom and Donna's "Treat Yo Self" day. Oh, how wonderful it would be to visit Pawnee.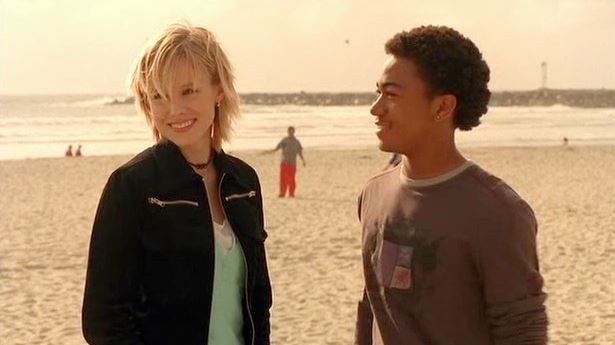 Neptune (Veronica Mars)
Neptune certainly has its problems, such as the wide gap between upper- and lower-classes, and a great deal of corruption that infects a large part of the town. But honestly, Neptune's issues are kind of the reason we want to go visit it in the first place, because all we'd want to do when we get there is meet, befriend, and hang out with Veronica Mars. Most fans who have watched this terrific series (and its follow-up film) have most definitely dreamed of working a case with Veronica, and we're no exception.
King's Landing (Game of Thrones)
Okay, we'll be honest here. The only reasons we would want to visit King's Landing are pretty simple: to drink wine and hang out with Tyrion, fly dragons with Dany (when she, you know, eventually gets to King's Landing), and sit on the Iron Throne. After accomplishing all, or even one, of those goals, we'd get the heck out of there as fast as we can, because nothing good ever happens to anyone in King's Landing. The place is kind of the worst.
[Photos via Warner Bros. Television, ABC, NBC & HBO]