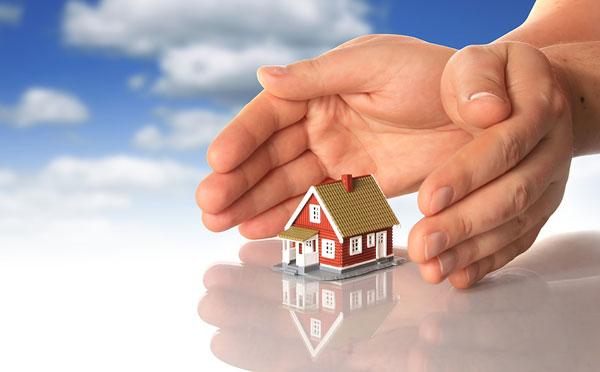 With a new year rapidly approaching, it's time to start building out your New Year's Resolutions. This year, in addition to personal goals, consider adding a few home improvement and safety projects to your list. These safety hacks are simple, yet add value to your property and improve the safety of your home, family and community.
Test carbon monoxide and smoke detectors by holding the "test" button until you hear the loud siren sound. If you do not hear the sound after several seconds, replace the batteries. While this may seem simple, it is a life-saving tip. According to the National Fire Protection Association, "Three of every five home fire deaths resulted from fires in homes with no smoke alarms (38%) or no working smoke alarms (21%)."
Test your fire extinguisher by looking at the pressure gauge to see if the needle is in the green area. If it dips below the green, replace or service your fire extinguisher. Also, notice if the hose or nozzle is cracked; if the locking pin on the handle is missing; or if the handle itself is broken. These are all signs it is time to replace your fire extinguisher.
Have flashlights with new batteries in every room in case of a power outage. Whether the power outage comes from a fallen tree on a power line or a natural disaster, it's important to be prepared and have easy access to flashlights throughout your home.
Check your outdoor lighting to see if any lights need to be added or replaced and ensure your home is well-lit. A well-lit house is a deterrent for burglars, as they often look for dark areas to hide. Replace any dead bulbs or add lighting to dark areas of your home.
Update your first aid kit to include all of the materials you used the year before. A basic first aid kit should be kept in the home and in every car.
Compile or update your home inventory for insurance purposes in case of theft or natural disaster. Create a list that includes everything from your tech products to your expensive kitchen tools and update it regularly.
Create an emergency plan and practice different escape routes with your family. It's important to be prepared in case of an emergency. Communicate this plan clearly to your children.
Compile a safety resource contact sheet including doctor's numbers, police department, poison control, and trusted neighbors, and post it in your fridge.
Research security cameras and systems before peak burglar seasons in the summer. Consider installing a security system in 2017 to prevent home robbery. Indoor security cameras can also be installed and used to check in on your children and pets when you are not at home.
Create a file where you keep instruction manuals, serial numbers, and important receipts in one binder. This is a great home resource to reference when trying to replace a specific item in your home or check the warranty on your television.
These ten home safety projects are easy to integrate into your to-do list and will make your home and family safer in 2017.