In today's society, there is a mobile app for just about everything under the sun, including do-it-yourself (DIY) and home improvement projects. Whether you are searching for a DIY calculators, color matching, guides or simply interior design ideas, there are many options for all mobile device versions.  But today we'll be talking about something that hits home to many homeowners: renovation.
Beginning a renovation project can be a very daunting task and often times people don't know where to begin.  Thankfully there's some great technology out there to not only get you started but to guide you along the way.  The following is a list of the 10 best renovation apps that are available on the market today. Some of these applications are free while others cost money.
Brightnest
As a free iOS app, Brightnest is a combination of household management and home improvement. The Brightnest app is an excellent addition to the homemaker's tool belt. Users are able to create personalized home profiles that list pets, kids and those appliances in the home that need special maintenance. Brightnest then aids you in setting up to-do lists with scheduled tasks to improve home maintenance. Additionally, the app delivers thousands of articles including DIY projects, organizing tips and tracks as well as lifehacks. This extensive information makes life much easier at home.
Handy
Another free app for Android and iOS is the Handy program. For those that do not have time for repair or home improvement or the skills are beyond your knowledge, Handy is similar to Uber for the handyman. Currently, there are 20 cities across the United States, Canada and the United Kingdom that allows users to book experts and view the progress of their booking then securely pay via mobile device. All professionals have been background-checked for clearance. Regardless if you need assistance with setting up the AC, plumbing or electrical work or cleaning the house, Handy can help.
Handyman Calculator and Home Improvement Calculator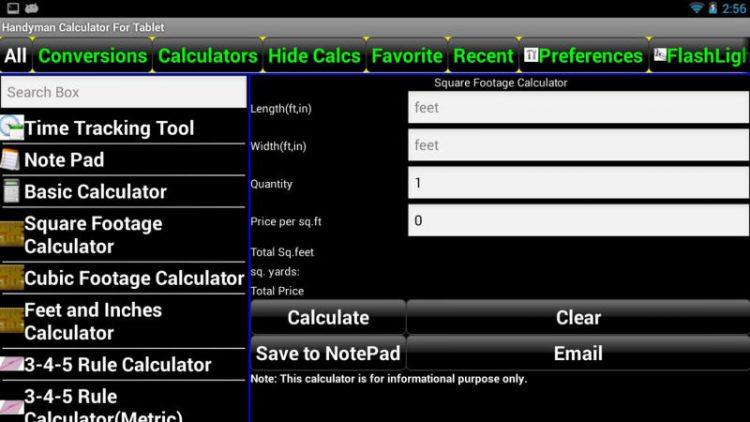 The Handyman Calculator can be downloaded from the Android Play store for free. The app is stuffed full of conversion and calculation tools that were developed for the DIY fanatic, handyman or construction worker. There are simple unit conversions, density calculators, arc length and rebar weight and fractional calculators. Known as the Home Improvement Calculator, this application is also available in the Apple Store for a price of $1.99.
Houzz
Informally referred to as the "Wikipedia of Interior Design, Houzz is a social networking app that is dedicated to interior design, architecture and home improvement. Available for Android and iOS, the app is a massive repository of discussions, photographs and articles that inspire home improvement gurus and interior design addicts. Regardless if you are searching for DIY ideas, interesting pieces of furniture or design inspiration, Houzz has can help.
iFixIT
This free Android app is another exceptional DIY app that is focused on repairs. The iFixIt app includes teardown and repair guides for a variety of categories including, cars and trucks, devices, tablets, smartphones, furniture and common household appliance. These tutorials will guide you through the process of opening devices, making repairs and diagnosing problems. Users have the ability to browse by device model or category, create and upload images and guides and view other featured guides for more information. If you do not have a specific part or tool to complete the job, the app even shows links to iFixIt's online store.
iHandy Carpenter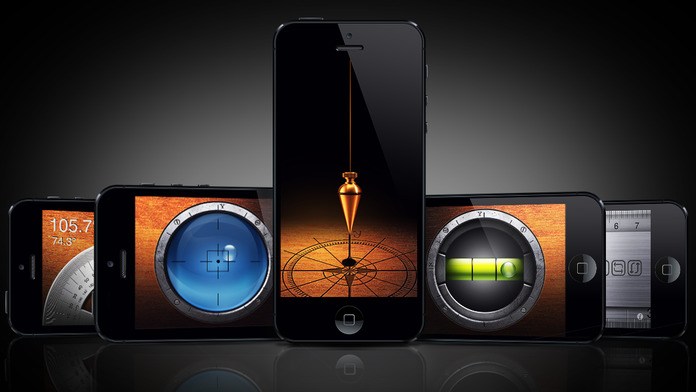 The iHandy Carpenter app takes advantage of you iPad or iPhone's integrated sensors to transform your device into a handy and functional set of tools. Included in the app is a bubble and surface level to help you check flat surfaces and a plumb bob that aids in confirming the verticality of walls. Also, the steel protector function helps you measure angles 180-degrees and less. Additionally, the on-screen ruler enables for precise and tiny measurements in both inches and centimeters. The iHandy Carpenter app can be purchased for $1.99 from The App Store.
SnapGuide
Available as a free app for iOS-only, SnapGuide is one of the most visually-pleasing crowd-sourced how-to applications boasting a number of projects, recipes, hacks and repairs that are pre-loaded including detailed instructions as well as full-page photo guides. Users have the ability to view a variety of topics including arts and crafts, automotive and gardening, in addition to featured guides and recently uploaded user guides. Additionally, users can like and share guides and even comment on other guides or create their own tutorials for posting.
RoomScan Pro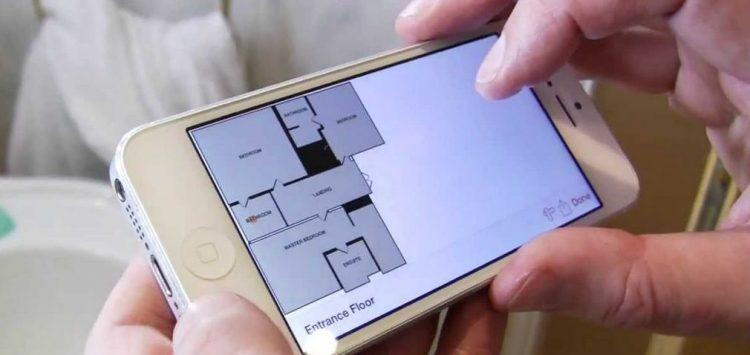 Available at the Apple store for $4.99, the RoomScan Pro utilizes your smartphone's motion sensors to scan and record a room which outputs floor plan layouts. The app is as simple as tapping the phone on the wall and waiting for it to beep then repeating this action on each wall and door frame. Once complete, RoomScan calculators the area and accounts for movement through the room and intelligently draws walls based on the recordings. From this point, users manually edit dimensions, combine room plans into entire layouts and intelligently draw walls. Users can then save those floor plans to images, DXF and PDF files. There are additional exporting options for a fee.
TapPainter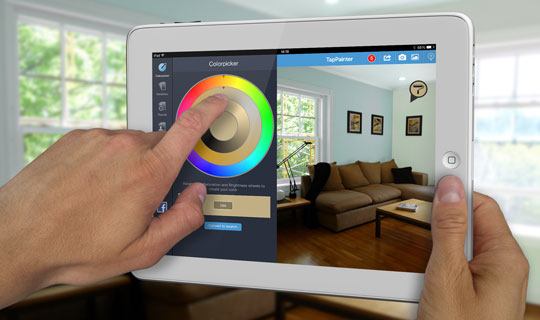 Completely remove the guesswork from paint matching and planning rooms with TapPainter. Simply take a photo of your room and upload it directly into the application. The program then processes the photo, which includes analyzing the room layout and lighting to create exact previews of the way in which your room would look painted. Users are given an entire palette of colors using fan decks from leading paint brands like Sherwin-Williams and Behr. Also, you can find the ideal match with a custom color. The app allows you to compare the processed images with the original and share them via email and social media. The TapPainter app can be purchased from the App Store for $2.99.
WikiHow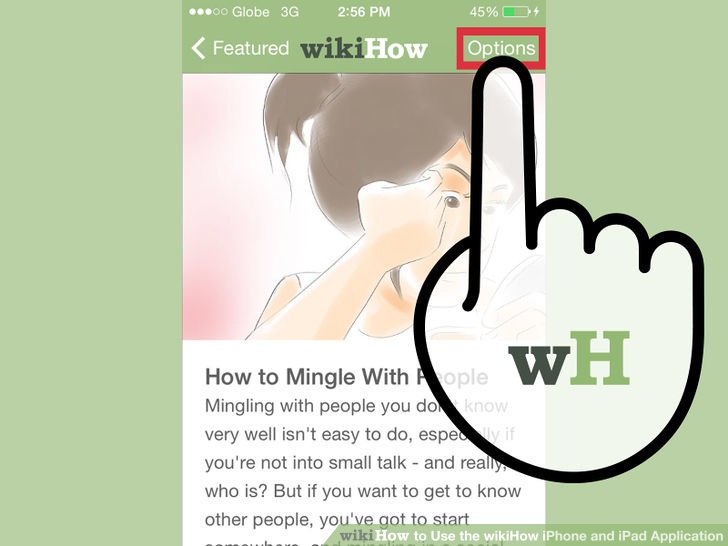 Similar to Wikipedia only for the DIY project manager, the WikiHow delivers thousands of how-to guides that range from technology to quick repairs, DIY to craft projects and even food recipes. Available as a free app for Android and iOS, WikiHow has everything for the occasional project manager to the hardcore handyman. Within the app, users have the ability to browse through information and specifically search by categories, read featured articles and bookmark specific how-to's for offline reading. An innovative features within the iOS version is the Survival Kit, which is a collection of survival and first aid guides that can easily be loaded offline.