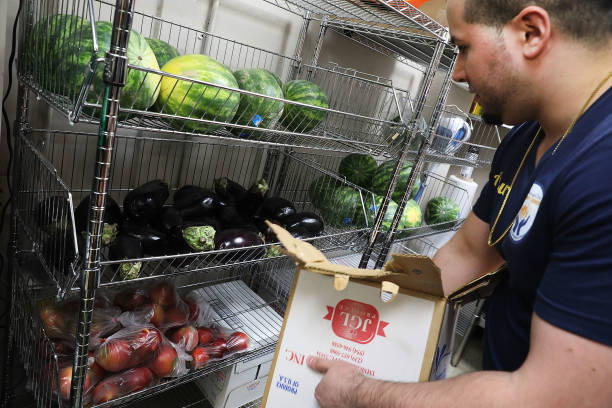 Pantries are always nice to have, but unfortunately, many homes are without them. If you're one of the people whose home didn't come with a built-in pantry, you've probably always assumed that the only way to get one was to undergo serious renovations. For most people, that is a little unrealistic. However, the good news is that stand-alone pantries exist, and they can be a great addition to your kitchen area. Not only will these pantries give you a place to store things for your kitchen, but they'll also add a new sense of character to your space. If you're looking for the perfect place to store the items from your kitchen, these pantries are perfect. Here are 10 of the most beautiful stand-alone pantries.
With a simple white design and plenty of space, this pantry can look great on that empty wall in your kitchen you've been dying to use.
If you don't have a lot of space in your kitchen, don't worry. Pantries come in all shapes and sizes, and some, like this item, were designed to work in smaller spaces.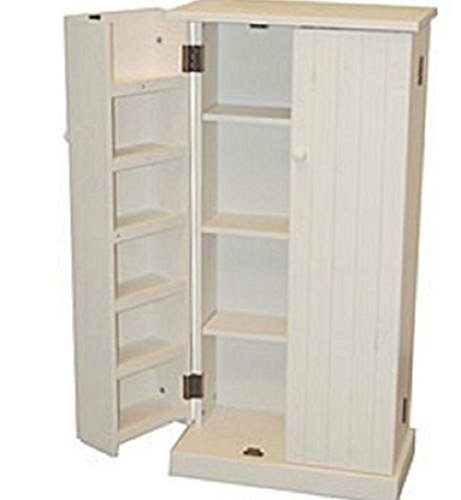 An organized kitchen is a clean kitchen, and this simple pantry will help you stay neat and organized in style.
Your kitchen may be the first place that you think of when you hear pantries, but the great thing about these items is that they work well in other rooms too.
With a simple and casual design, this item can blend in perfectly with your kitchen's existing design. On top of that a 72 inch design means that there is plenty of room for your things.
Designed with a traditional look, this item is solid and stylish with more than enough room to store things you'll need on a regular basis.
Complete with adjustable shelves, this pantry work well in your kitchen, living room, or even a home office space.
No matter what is it that you need to store, you count on this sturdy modern pantry to get the job done.
Once again, if space is really an issue, this item will be perfect for you. An over the door design means that it won't take up any space in your kitchen. However, it'll still provide you with some storage space.
Simple and attractive, this cabinet has a 4-door design with two adjustable and removable shelves that will provide you with added flexibility.
Lead (Photo by Spencer Platt/Getty Images)