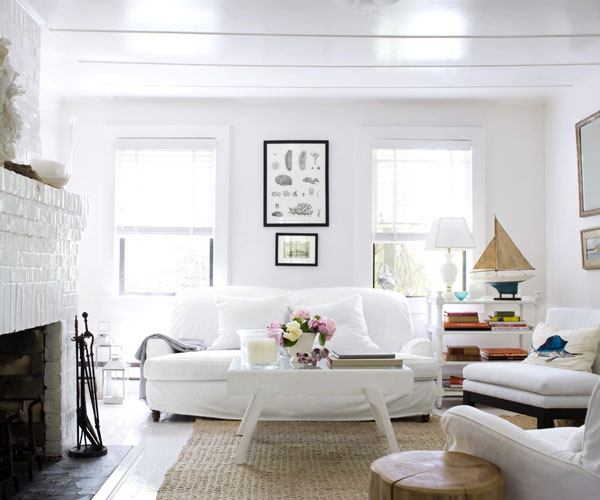 Who doesn't love hanging out by the beach during the summer? If you're lucky enough to have your own beach cottage, you probably want to make it as comfortable and relaxing as possible. This is why its important to think about the perfect beach cottage decor for your space. In most cases, people want their beach cottages to be casual environments where they can enjoy the company of friends and family without too many frills. However, that doesn't mean that they want the space to look cheesy or underwhelming. With the right beach cottage decor, you can get the look you want. Check out these 10 awesome beach cottage decor ideas.
Bright colors are a great way to give your beach cottage a more fun and upbeat look. You may want to incorporate things like accent pillows and other accessories.
image via coastalliving.com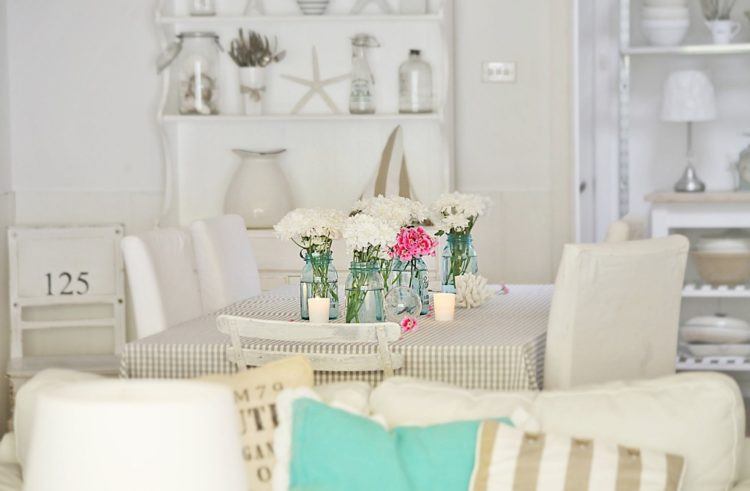 When it comes to beach cottage decor, nothing screams 'beach' like objects that represent the ocean. Things like sea shells are great items to boost the beach feel.
image via abeachcottage.com
Although it may seem tacky to some, beach themed furniture can be a great option for your beach cottage decor. Of course, however, you want to be careful not to overdo it.
image via decor.terrablades.com
Light colors – especially blues and greens – are the perfect match for a beach cottage or other ocean front home.
image via blog2.denydesigns.com
When it comes to beach cottage decor, or any other kind of decor for that matter, it's important to pick the perfect centerpieces for your tables.
image via harpersbazaar.com
Again, sea shells and other nautical items are great for your beach cottage.
image via completely-coastal.com
If you've got a beach cottage with a view, you should make sure that the inside of your space is just as magnificent of as the view.
image via homebunch.com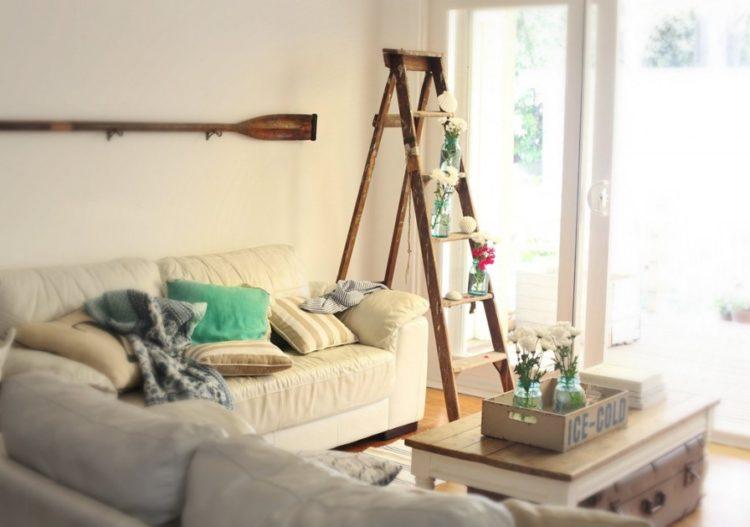 When trying to select your beach cottage decor, don't feel like you have to go out and buy a bunch of things. You may be able to repurpose some old items that you don't use anymore such as this old paddle.
image via abeachcottage.com
If your cottage has built-in shelving, you might want to consider using that space to put some cool nautical items on display.
image via bedroomfreshdecor.com
Rustic themes are always welcome in beach cottages, and they can give your space that 'by the sea' look.
image via dedica.us
lead image via countryliving.com