No longer is the closet just a place to toss your sweater and shoes, it's become one of the most important parts of a home. The once overlooked area has morphed into a multipurpose space — even those in tiny apartments often deck out whatever closet space they have to make it look its best. From adding furniture and lavish wallpaper to televisions and pricey artwork, it's clear that the closet has taken a luxury turn. The most impressive around seem to belong to celebrities, who have the cash to create incredible closets in their homes that can span several floors.
Here are ten celebrity closets that look absolutely amazing.
1. Ashley Tisdale
One of the more feminine and fun celebrity closets belongs to Ashley Tisdale. It's not just the area where she holds her designer bags and shoes, but it's also a place where she goes to relax — once you see the plush seating in there, you'll understand why. The closet takes up two of the four bedrooms in her 3,500 square foot house, plus it has gorgeous marble flooring.
2. Mariah Carey
Mariah Carey has long been known to have a top of the line wardrobe, but her closet is even more impressive than the fashions and jewelry that she wears. Imagine what the designer boutique of your dreams would look like, amplify that by ten, and you'll have Mariah's closet. Since the diva loves pink and gold there's plenty of the two colors in the space, as well as a luxe background of cream and white hues. This closet is larger than many small apartments and has several seating areas, multiple chandeliers, and custom marble tile flooring.
3. CC Sabathia
Female celebrities aren't the only ones with amazing closets. New York Yankees star CC Sabathia's closet is not only huge, it oozes with style and class. The exotic wood used to make his exclusive shelving and cabinet system is beautiful, but the entire space still sports a masculine edge. To complete his closet there's a sitting area, minibar, and plenty of overhead lighting to illuminate his sneaker collection.
4. Yolanda Foster
The Real Housewives of Beverly Hills cast has many celebrity closets that are lovely, but the best of the bunch belongs to Yolanda Foster. Seriously, her closet looks more like an upscale clothing store complete with custom glass enclosures, shelving with built in lighting, and enough organization and storage to hold a truck load of designer bags and shoes.
5. Lauren Conrad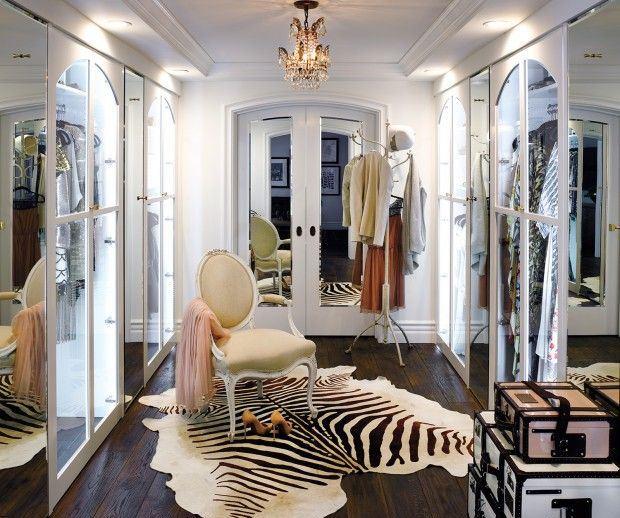 One of the prettiest celebrity closets in existence has to belong to Lauren Conrad. It's like looking at a Pinterest board in person. Everything is neatly laid out, the decor melds together beautifully, and it's literally picture perfect — she organizes her clothes, shoes, and accessories by color and season. The chandelier that Lauren picked out for the space is stunning, and pairing it with an exotic animal print rug was a stroke of decorating genius.
6. Sarah Jessica Parker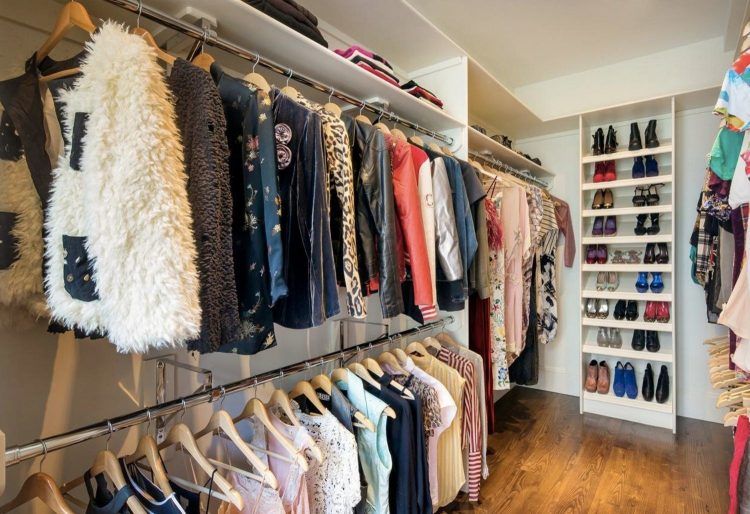 When Sarah Jessica Parker was in the role of Carrie Bradshaw on Sex in the City, she played a fashionista with an enviable closet packed with designer labels. In real life, Sarah Jessica Parker is more down to earth than Carrie, but she does indeed have a jaw dropping closet. As Sarah Jessica Parker has her own shoe line, it's not surprising that the star's wardrobe contains a huge number of footwear of all types. What is surprising, however, is that she doesn't consider her closet to be very large at all. Perhaps she's just being modest, or maybe she has a lot of friends with super huge closets.
7. Whitney Port
TV personality and author Whitney Port has a closet that perfectly matches her personality. It's a bit of fun and whimsy mixed in with a huge splash of glamour and sophistication. Custom wallpaper, flooring, and fixtures were placed into the space to accommodate her extensive wardrobe. Whitney's walk-in closet is larger than most bedrooms, and her collection of clutches alone is impressive.
8. Floyd Mayweather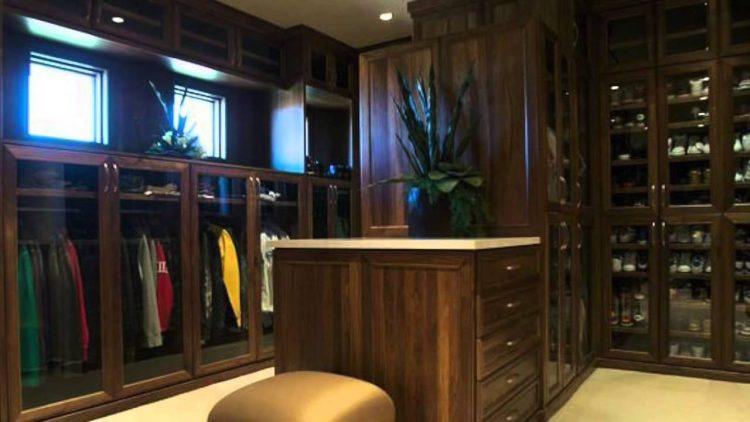 Awesomely talented and incredibly wealthy boxer Floyd Mayweather has a closet that's so huge, you really need to see a video to get the full picture of what he's working with. The entire area is full of custom closets and racks, plus his wardrobe is impeccably organized. His sneaker collection alone is worth several million, so there's no telling how much the closet in his home cost to build. It even has a light up sunglasses case that's fancier than the ones found in most high end department stores. One thing is for sure: few celebrity closets are as decked out as Mayweather's.
9. Rachel Zoe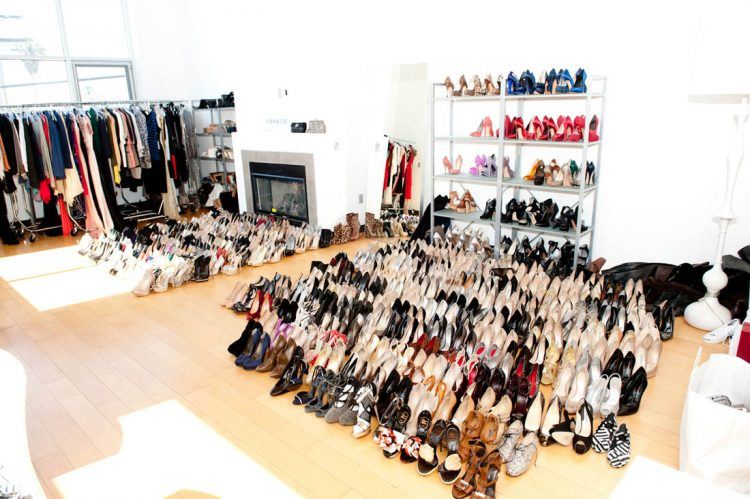 Designer Rachel Zoe has a job that many envy, and she gets to be surrounded by amazing fashions everyday. Of course, one would expect her to have an out of this world closet, and she does. It basically serves as part of her workspace and holds racks upon racks of clothing and a floor space dedicated to a seemingly endless number of shoes. With so many colors and textures provided by her wardrobe, it makes sense that Rachel Zoe opted not to place a lot of decor in the space.
10. Elton John
While some celebrity closets are devoted to shoes or accessories, legendary musician Elton John takes it a step further: he has an entire custom closet dedicated to showcasing his sunglasses. It's rare that you'll see the star not wearing a pair of shades, and his closet holds the answer as to why — who wouldn't want to rotate through such a fabulous collection? The space that holds his designer shades is larger than the average walk-in closet, and instead of adding in extra decorations, he lets his fun and colorful sunglasses serve as the artwork.