If you've ever traveled or moved outside of your home city or town, you've probably noticed that people in different parts of the country tend to be very different. While some cities tend to be laid back and calm, others are known for being fast paced and busy. While each city's unique culture is all part of what makes it special, some places have reputations that aren't exactly positive. While loving your city is great, some cities have garnered a reputation for being a little on the snobby side. While this may not be a bad thing for current residents, those who are looking to relocate or visit a new city – may want to know just what kind of situation they're walking into. If you're planning on heading to a new city, or simply wondering how snobby your city is, here are the 20 snobbiest cities in the U.S.
 (Photo by Ezra Shaw/Getty Images)
Irvine, CA
You may have never heard of the city of Irvine, but don't let any of its residents know that. Not only is Irvine home to several colleges and universities, but it is also home to a very large population of college graduates. As you can imagine, the people in Irvine tend to make a lot of money, and in turn, spend a lot of money on luxurious homes. As a result, it kind of goes without saying that Irvine's residents think pretty highly of themselves.
 (Photo by David McNew/Getty Images)
Kansas City
The midwest may be known for a simple and laid back way of life, but don't let that fool you. Apparently, Kansas City's residents have gotten a reputation for being a little on the snobby side. Although the city is one of the most affordable in the country, those calling K.C. home have no problem bragging about all of the things their city has to offer.
(Photo by Fernando Leon/Getty Images for Legendary Pictures)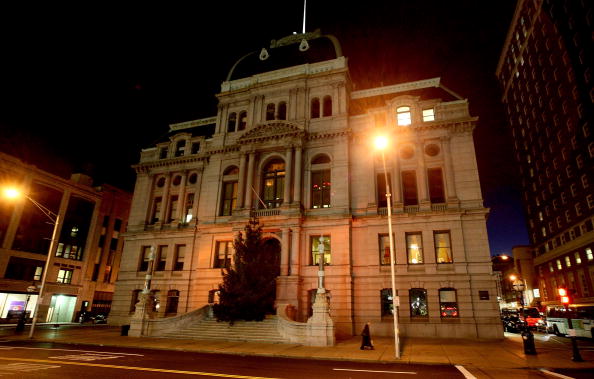 Providence
Providence may be a relatively small city, but that hasn't stopped its residents from being a little full of themselves. This proud New England city is known for being the home of countless cafes, great performing arts, and lots of good food. Unfortunately; however, it's also known for residents who can be a bit rude. If you're visiting the city, keep in mind that you may not be greeted with open arms.
 (Photo by Jim Rogash/Getty Images for (RED))
San Francisco
San Francisco is one of California's most popular city's, and with that being said, it is kind of a given that the good people of the City by The Bay would be considered snobby. After all, it's kind of difficult to not be when you're living in a city that is full of beauty and is part of Silicon Valley which is home to some of the most well-known companies in the entire world.
 (Photo by Justin Sullivan/Getty Images)
Scottsdale, AZ
With high number of wealthy residents, the culture of Scottsdale (also known as Scottsdale) certainly reflects the lavish lifestyle many of its residents are used to living. Once dubbed "A desert version of Miami's South Beach" by the New York Times the city features the highest number of spas per capita and clocks in at third for the number of art galleries. But if that wasn't enough to make Scottsdale residents turn their noses up at everyone else, the city is also home to the 5th smartest population in the country.
 (Photo by Christopher Polk/Getty Images for Oakley)
Seattle
As the birthplace of Starbucks, it shouldn't come as much of a surprise that Seattle found its way on to this list. After all, if there's one place that is known for having a high number of somewhat snobby customers, it's Starbucks. However, the popular coffee chain isn't the only well-known company that is head quartered in Seattle. The city is also home to Nordstrom and Amazon as well as a high number of theaters and art galleries.
(Photo by Stephen Brashear/Getty Images)
Honolulu
Hawaii has a reputation for being a very laid back and welcoming place, so you may be surprised to see one if its cities on this list. However, let's be real, if you lived in Honolulu — or almost anywhere in Hawaii for that matter — you'd be pretty snobby too. It's kind of hard not to think highly of yourself and the place that you live when you live somewhere that is known for its beautiful weather and stunning beaches. But it isn't just the weather that's got Honolulu's residents bragging about their city. The area also has a higher than average median household income, a high percentage of people with a college degree, and a higher than average median home price.
(Photo by Justin Sullivan/Getty Images)
Dallas
Everything is bigger in Texas, and that includes that attitudes. While you may expect for the Big D to have a bit of southern charm, but when it comes to outsiders, Dallas residents can be a little on the snobby side. According to Travel + Leisure Magazine, "Big D reminds readers what old-school attitude is about: this is a city where right-of-way is determined by blue-book value, and the stereotypically well-coiffed locals struck readers as the opposite of quirky."
(Photo by Spencer Platt/Getty Images)
Salt Lake City
Known as the Mormon capital of the world, most people would assume that there isn't much going on in Salt Lake City. As a result, most people would never guess that the city has a reputation for being snobby, but things aren't always as they same. Salt Lake City has made some pretty interesting changes including the addition of the Grand American hotel which have given the city a much more luxurious feel.
(Photo by George Frey/Getty Images)
Charleston, SC
As one of the south's most well-known cities, Charleston is full of 'old money.' Well money isn't the only thing being passed down, apparently the attitudes are as well – and many of the people in Charleston don't take too kindly to people who don't come from money.
 (Photo by Joe Raedle/Getty Images)
Phoenix
Like Scottsdale, this sunny Arizona city is known for having a pretty snobby population. Phoenix boasts beautiful weather, and lots of amenities which makes it a very desirable place to live, and also provides its residents with plenty of ammo when they decide to brag about the place they call home.
(Photo by Justin Sullivan/Getty Images)
San Diego
San Diego is known for being a pretty chill place, and while it's typically considered to be a little less snobby than the bay area – San Diego has a pretty interesting reputation. Apparently residents of San Diego are known for being a bit more passive aggressive with their snobbery, and they tend to believe that they live in the best city in the country.
(Photo by Donald Miralle/Getty Images)
Las Vegas
Las Vegas is easily one of the most exciting and popular cities in the country W.it so much to do and a constant rush of entertainment and activity, it's easy to see why this desert city is one of the snobbiest in the country.  However, while Las Vegas natives get annoyed with the number of tourists who flock to the city on a regular basis, that doesn't stop locals from bragging about how they live in one of the best destinations in the country.
(Photo by Bruce Bennett/Getty Images)
Tampa
Out of all the cities in Florida, Tampa is probably one you'd least expect to make its way onto this list. However, the people of Tampa have a reputation for being downright rude, and certainly don't subscribe to the slow-paced southern stereotype. South Tampa in particular is known for being full of luxury and it's not uncommon to see expensive cars lining the street.
(Photo by Joe Raedle/Getty Images)
Washington D.C.
The capital city of any country probably has more than a few reasons to be snobby. Over the last few years,Washington D.C. has become a very popular city, especially for young professionals, and many people have decided to relocate to the district. As a result, the city is full of people who truly believe it is the best city, and with a relatively high cost of living – most people are paying a pretty penny to live there.
(Photo by Stefan Zaklin/Getty Images)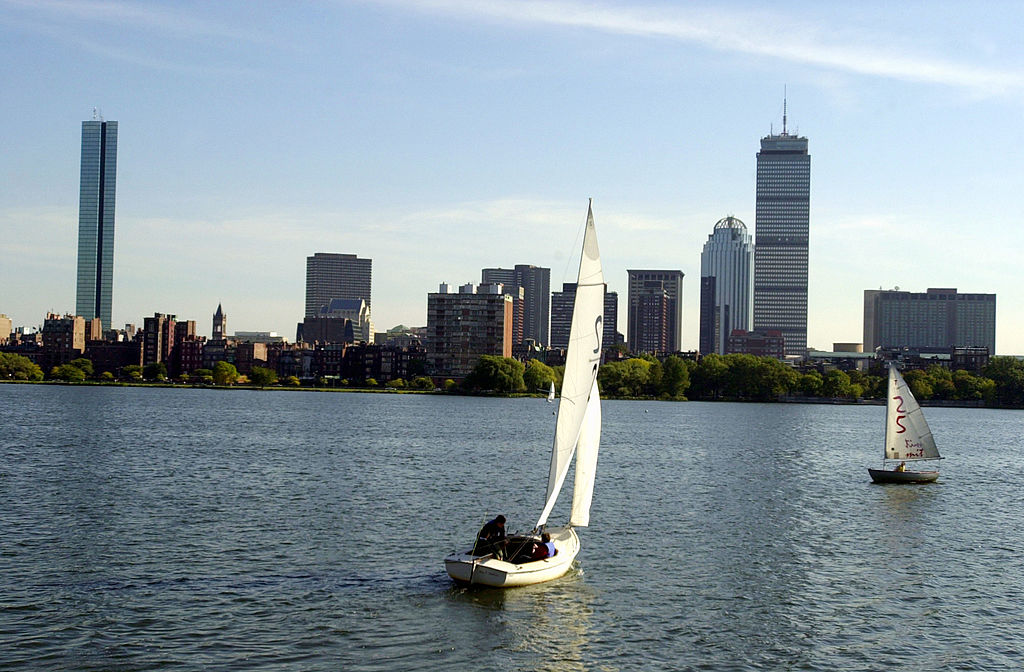 Boston
This large New England city has always been known for having a snooty culture. Due to the city's very rich history, many locals feel that they are better than people living in other parts of the country, and they have absolutely no problem bragging about their wonderful city. Fortunately; however, Boston is a pretty cool city that can back itself up when its residents talk about how wonderful it is.
(Photo by William B. Plowman/Getty Images)
Miami
If you've ever been to Miami, it's very easy to see why locals would be snobby. Miami is a very popular vacation destination, and South Beach is full of beautiful sites, beautiful people, and plenty of fun things to do. In fact, Miami is so cool that you may even find yourself feeling a little snobby just from visiting.
(Photo by Joe Raedle/Getty Images)
Atlanta
In recent years, Atlanta has become one of the south's most popular cities and people from all over the country have been relocating to the ATL. Now full of young professionals and entrepreneurs, Atlanta has also become a hot spot for many celebrities in the music and entertainment industries. For some people, just living in the same city as a star is enough to make them feel like they've earned bragging rights.
(Photo by Ben Rose/Getty Images for Restoration Hardware)
Los Angeles
It goes without saying that a place that has been dubbed The City of Angels, is a very special place. Los Angeles is known for being home to the stars, and some of the biggest names in the world frequent the city. However, it's not just the stars that make L.A. shine. The city is known for being a mecca of good-looking and talented people, and as a result, those living in the city tend to think pretty highly of themselves.
 (Photo by David McNew/Getty Images)
New York
For years, New York has been widely considered to be the snobbiest city in the country. Because things in New York move so quickly, many residents have a 'get out of my way' attitude which clearly reflects in the city's culture. If you've ever spent a day in NYC, you've probably witnessed first hand just what it's like to be simultaneously pushed around and ignored by the crowds. While New Yorkers may very well be friendly, you'll probably never be able to find out because not many of them will have time to actually stop and talk to you.
(Photo by Afton Almaraz/Getty Images)