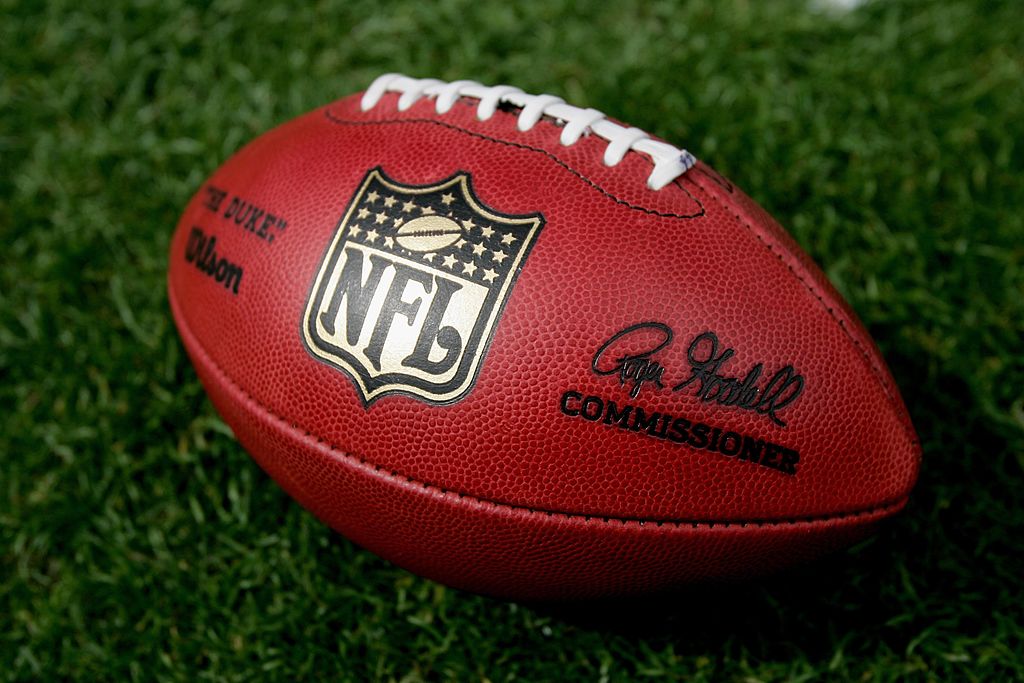 Football is America's number one sport and it is very important to our society, culture, and economy. So, when a team loses a game, it is more than just a meaningless loss. Losing is a big letdown for the millions of fans who support their favorite NFL franchise. Now, let's take a closer look at the 25 worst NFL teams to ever play the game. These teams will be ranked by the overall number games they played, lost, won and tied. Lack of Super Bowl wins will also be listed for these teams if they apply. Remember that there are only 32 NFL and this list is reviewing 25 of them as being the worst. Also, keep in mind that some of the teams that are good now were very poor in the past.
So, they might end up on this list. Stats, records and numbers are not always consistent or accurate. They give a good picture of a franchise but this picture can sometimes be misleading. Anyway, let's take a look at the 25 Worst NFL Teams ever.
(Photo by Doug Pensinger/Getty Images)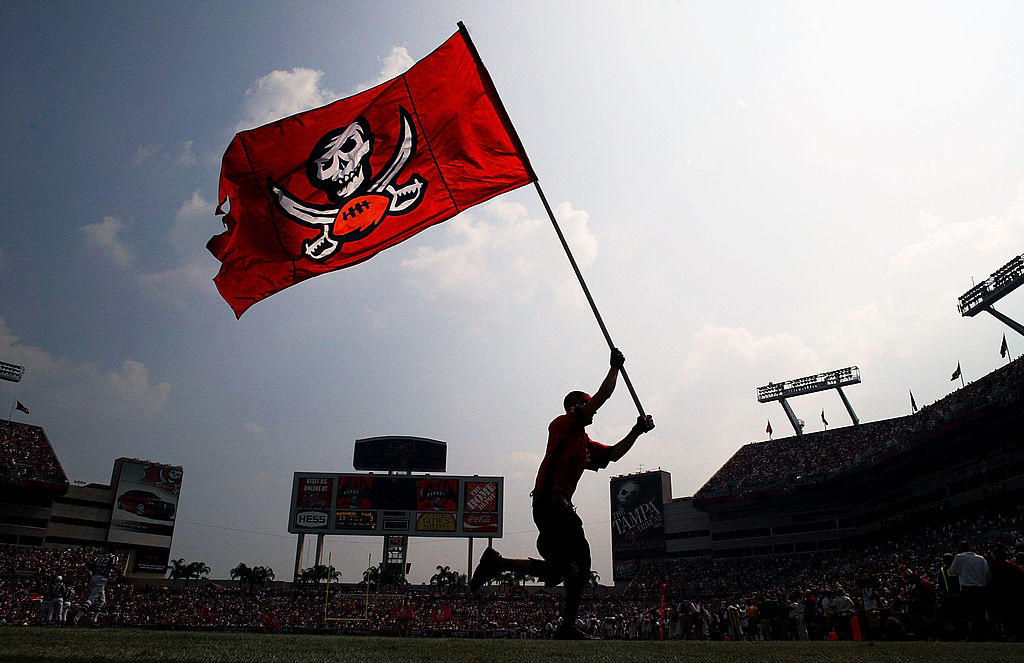 Tampa Bay Buccaneers
The Tampa Bay Buccaneers entered the league in 1976. Since their arrival, they have played 644 games. This franchise won 250 competitions, lost 393 and had 1 draw. Their overall winning percentage is .389 which is the lowest in the history of the NFL. The Buccaneers were so bad at one point that their inaugural season was 0 – 14.
They also lost the first 12 games of their second season in 1977. This team won a Super Bowl but still it was not enough for them to finish in last place in terms of their overall winning percentage. The fans in Cleveland need to take note of the Buccaneers because their team is not the worse in the league.
(Photo by Doug Benc/Getty Images)
Arizona Cardinals
As a franchise, the Arizona Cardinals have been playing dynamically since 2014. The Cardinals overall win/loss percentage is .428. This franchise has played 1,314 since 1920. They won 542 games but lots 732. They also had a huge number of draws at 40. As of 2017 the Cardinals is one of the most challenging teams in the league, despite their low ranking in the league, they have been in the playoffs in 2014 and 2015. They also competed and lost against Pittsburgh in Super Bowl 33.
(Photo by Grant Halverson/Getty Images)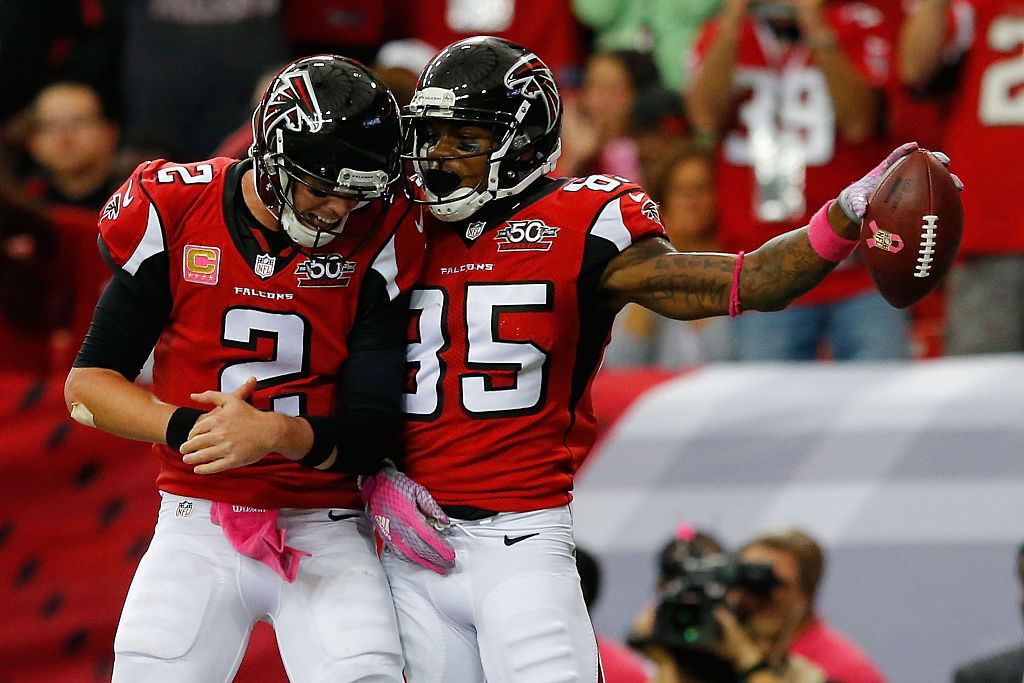 Atlanta Falcons
The Atlanta Falcons went to the Super Bowl in 2016 and lost to the Patriots. This team is considered the 3rd worst franchise in terms of wins. However, they did manage to get the Super Bowl at least twice. The Falcons won 341 of the 784 games that they competed in throughout the franchise's career. They have 437 losses and 6 draws. This team has been around since 1966.
(Photo by Kevin C. Cox/Getty Images)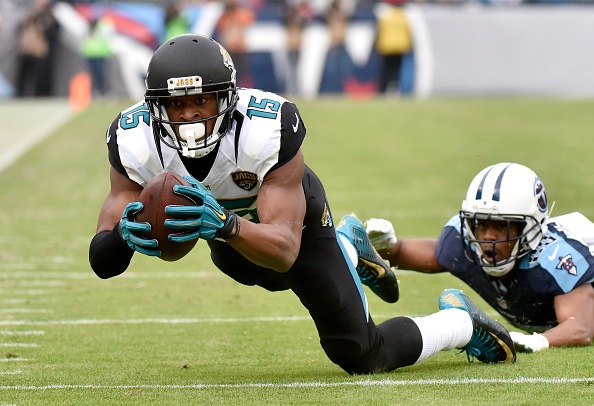 Jacksonville Jaguars
The Jacksonville Jaguars have been fighting to get into the Super Bowl for the past 22 years (as of 2017). This Florida team has had no success in that department, and they've only won 155 of their 352 games. With 197 losses under their belt, it's tough to be a fan of the Jaguars. This team's winning percentage is .440 making them the 4th worst franchise in the league.
However, it should be noted that in 1996 the Jaguars made in an incredible run to not only get into the playoffs (on an Atlanta Falcons missed field goal), but also upset the Buffalo Bills and Denver Broncos in the Wild Card and Divisional playoff rounds. They then went onto Foxboro, Massachusetts to face Drew Bledsoe and the New England Patriots with a trip to the Super Bowl on the line. They lost 20-6, in what was only their second season, and have yet to rebound from the loss.
(Photo by Frederick Breedon/Getty Images)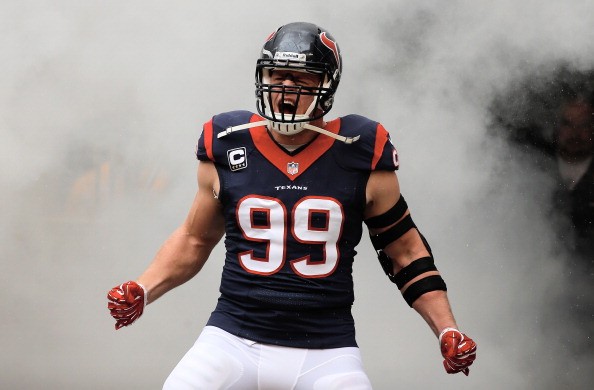 Houston Texans
Houston Texans is a new team that has been active since 2002. No, they are not necessarily a part of the now defunct Houston Oilers. Anyway, this franchise has played 240 games since they appeared in the NFL. They won 106 of those games while losing 106. They have 0 draws. This team has a .442 winning percentage. They went to the playoffs for four times from 2011 to 2016.
(Photo by Scott Halleran/Getty Images)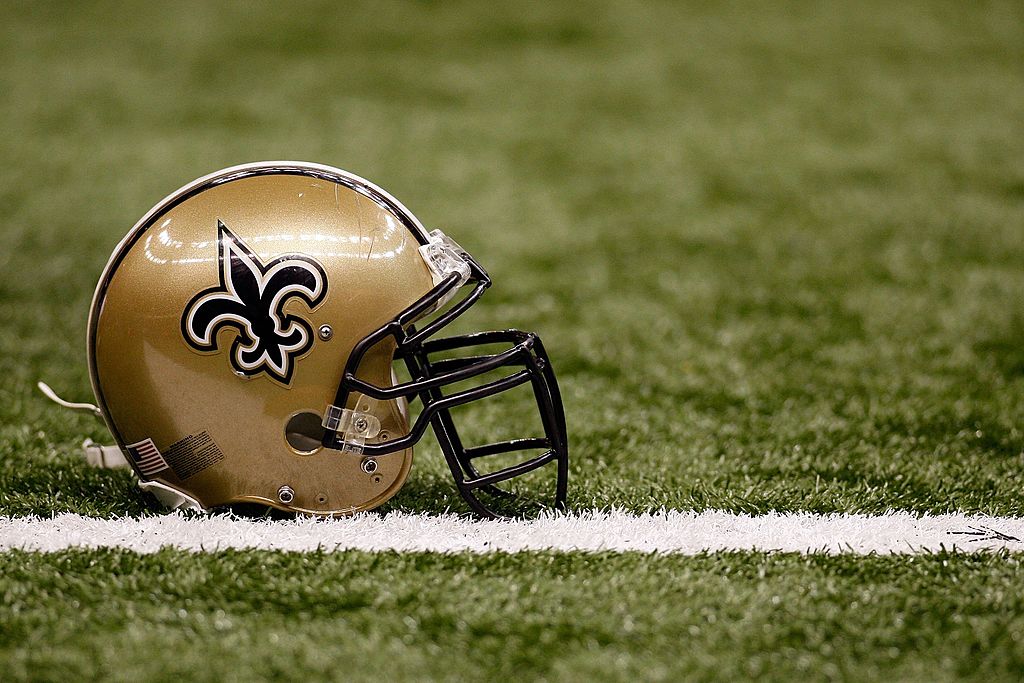 New Orleans Saints
New Orleans has had a rough time as a franchise. They entered the league in 1967. Their overall winning percentage is .442. The Saints captured 338 wins, lost 427 times and has 5 draws as of 2016. This team has won a Super Bowl in 2009 under Drew Breeze. Even though they have enjoyed some moderate success they are still rated near the bottom of the pile for worst NFL team.
(Photo by Chris Graythen/Getty Images)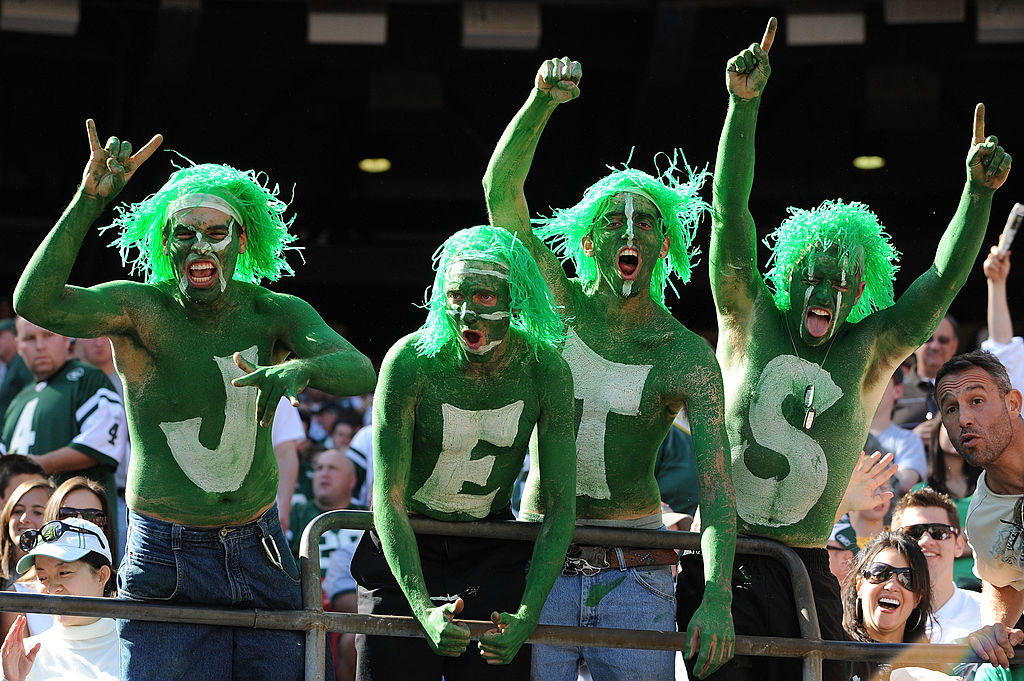 New York Jets
The New York Jets were founded in 1960 and have played 868 games during the history of the franchise. Their franchise record is 392 wins, 468 loses, and 8 ties. While the Jets did win the Super Bowl back in 1968, they have since been a major disappointment. They have struggled to find a franchise quarterback that they could build a team around, and some might say that this franchise has been cursed since Bill Belichick resigned after being head coach for a day. The likes of Herman Edwards, Eric Mangini, Rex Ryan, and Todd Bowles have tried to bring the team to greatness, and all have failed.
(Photo by Al Bello/Getty Images)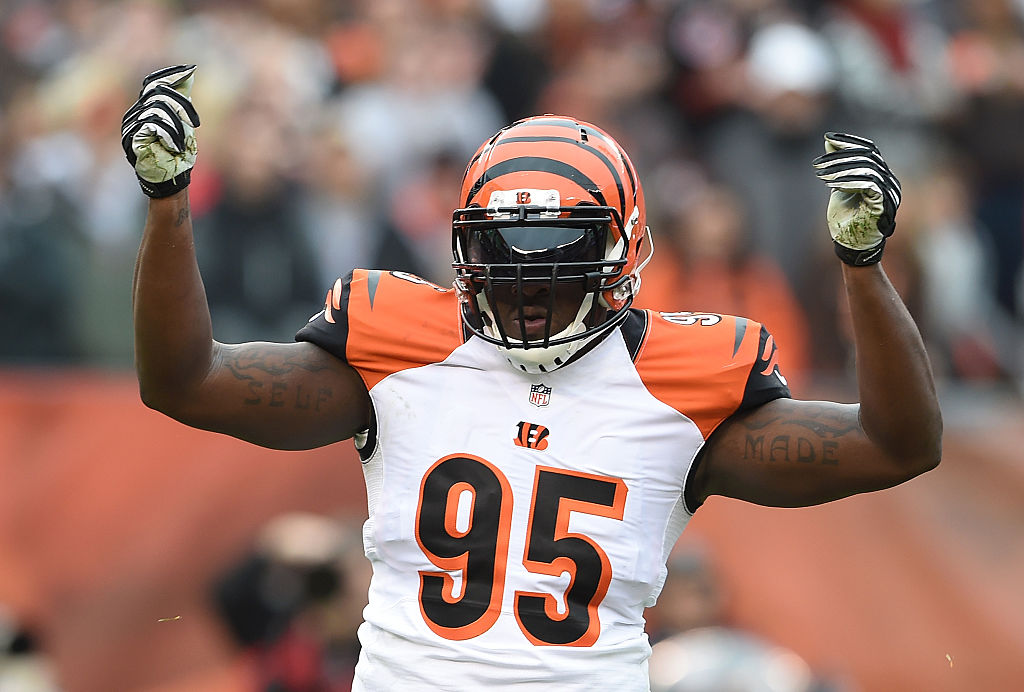 Cincinnati Bengals
The Cincinnati Bengals has been going to the playoffs for many years starting in 2011 and ending in 2015. Many people want to see this franchise make it out of the playoffs into the Championship and then on to the Super Bowl. Only time will tell if this will happen. The Bengals won 344 games out of 756. They lost 408 games during their franchise's history. They also have 4 draws.
(Photo by Jason Miller/Getty Images)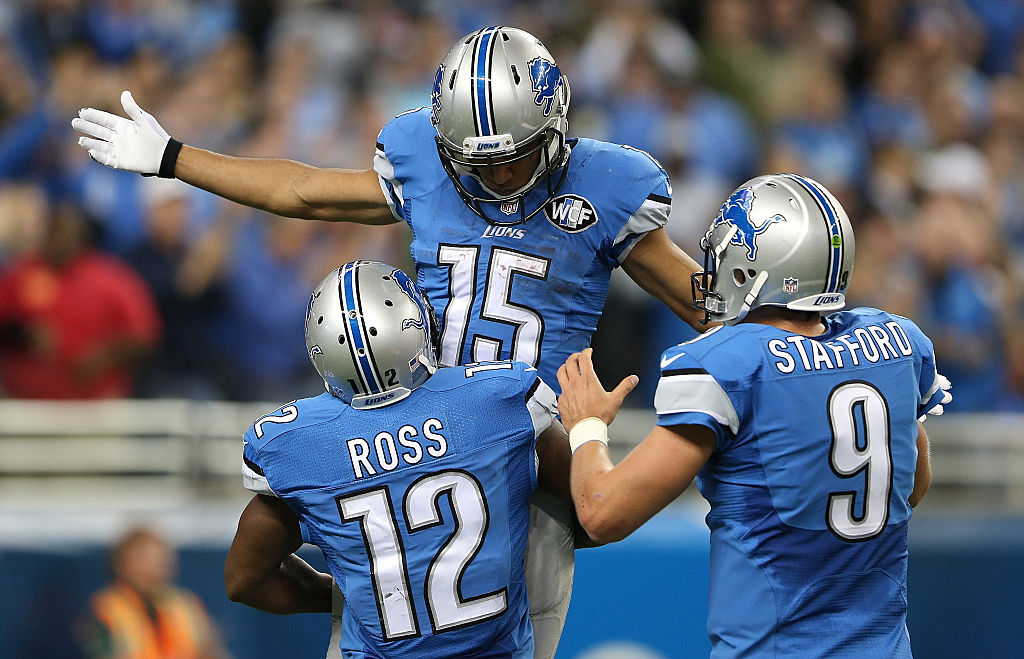 Detroit Lions
The 9th overall worse franchise is the Detroit Lions. They are an old NFL team that has been around since 1930. The Lions played 1,217 games, lost 641 of them and had 32 career draws. This organization amassed 544 wins over its career. This team has a .460 winning percentage.
(Photo by Leon Halip/Getty Images)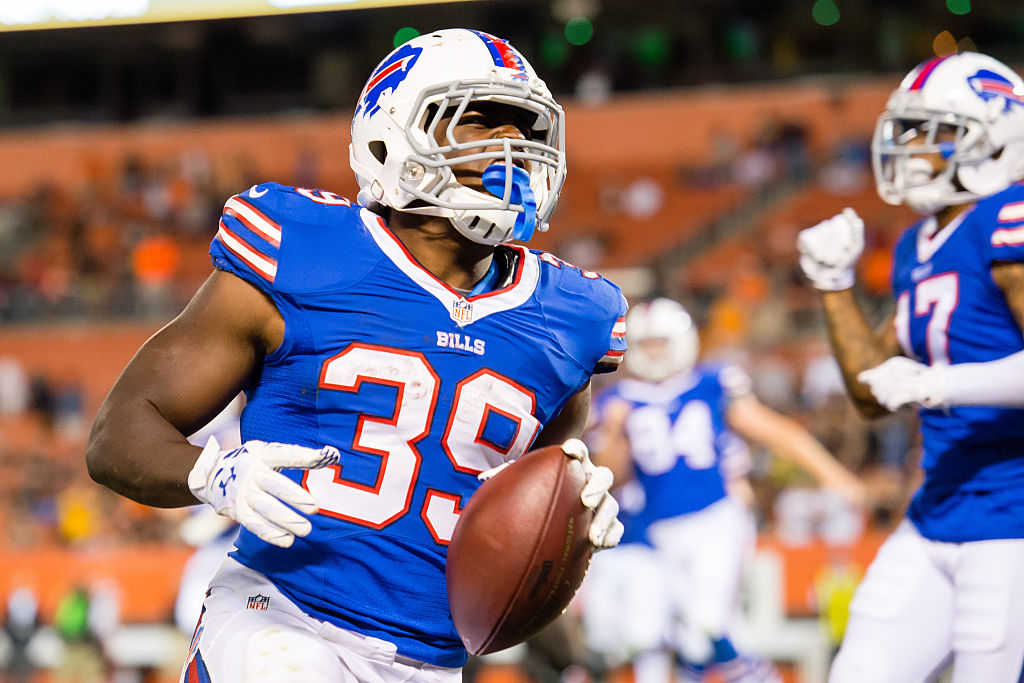 Buffalo Bills
The Buffalo Bills won 400 games but lost 460 of them. Bills fans should know that their team played 868 games to date. They have 8 draws and a .465 winning percentage. The Bills are considered the 10th worst franchise since debuting back in 1960.
(Photo by Jason Miller/Getty Images)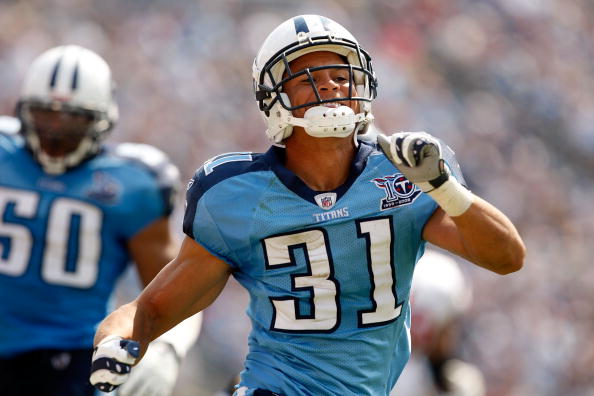 Tennessee Titans
The Tennessee Titans are an unusual bunch. They played 868 games and won 413 of those matches. Titan supporters should know that their team lost 449 games. They have 6 draws and have appeared in the playoffs 16 times. Their last appearance was back in 2009.
(Photo by Streeter Lecka/Getty Images)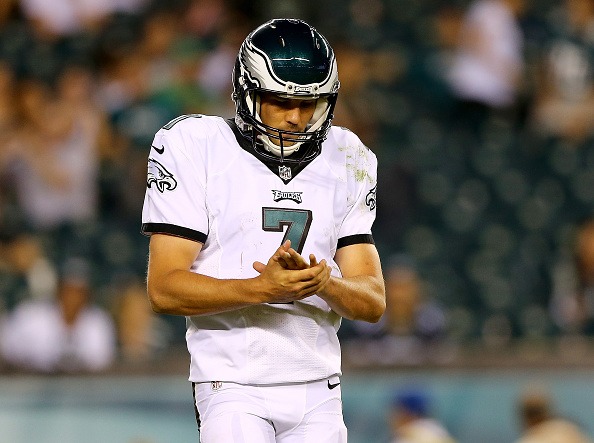 Philadelphia Eagles
The Eagles franchise emerged in 1933 had a .485 winning percentage. This team has a long history in the NFL. They have played 1,172 games. They have won 555 of these matches and lost 591. The Eagles have a very narrow window between their losses and wins. Eagles fans have a lot to be proud off. However, the Eagles still remain toward the bottom of the list as the 12th worst teams. So, they can improve.
(Photo by Elsa/Getty Images)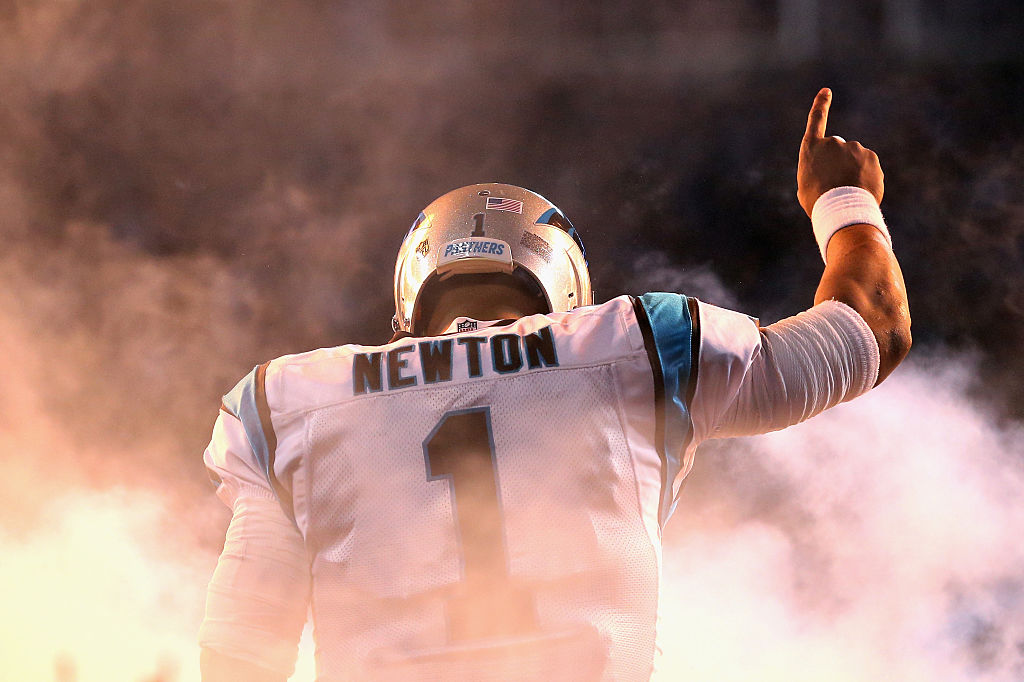 Carolina Panthers
The Carolina Panthers traveled to the Super Bowl in 2016. They faced off against the Broncos and lost. Even though that game ended in disaster; the Panthers still made their city and fans proud. The Panthers only been around since 1995. This means they only played 352 games. Out of those games they lost 172 and won 179. Thanks to the magic arm of Cam Newton (in 2016) and his supporting cast, this team managed to take their win/loss ratio to a nearly even amount. Still, the Panthers have a .490 winning percentage and 1 draw. They are the 13th worst team in the league.
(Photo by Streeter Lecka/Getty Images)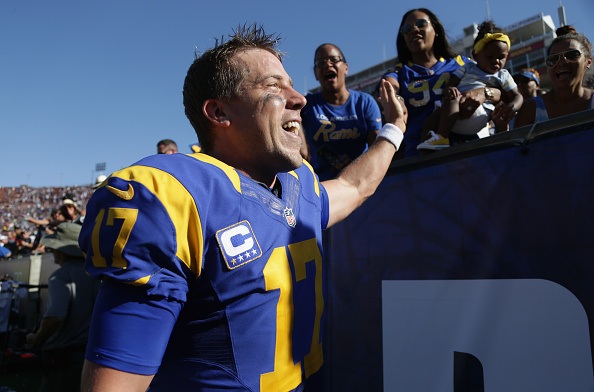 Los Angeles Rams
The Rams franchise is one of those organizations that it would take a lifetime to explain. They debut in 1937 and have changed cities so many time that it is annoying to just talk about them. They were in St. Louis for many years and moved back to Los Angeles in 2016. Anyway, the Rams played a total of 1,119 games. They had 21 draws, 554 losses and 554 wins. This is only a 10-game difference. The Rams can quickly change their position by winning all of their games in 2017. Let's see how that works out.
(Photo by Jeff Gross/Getty Images)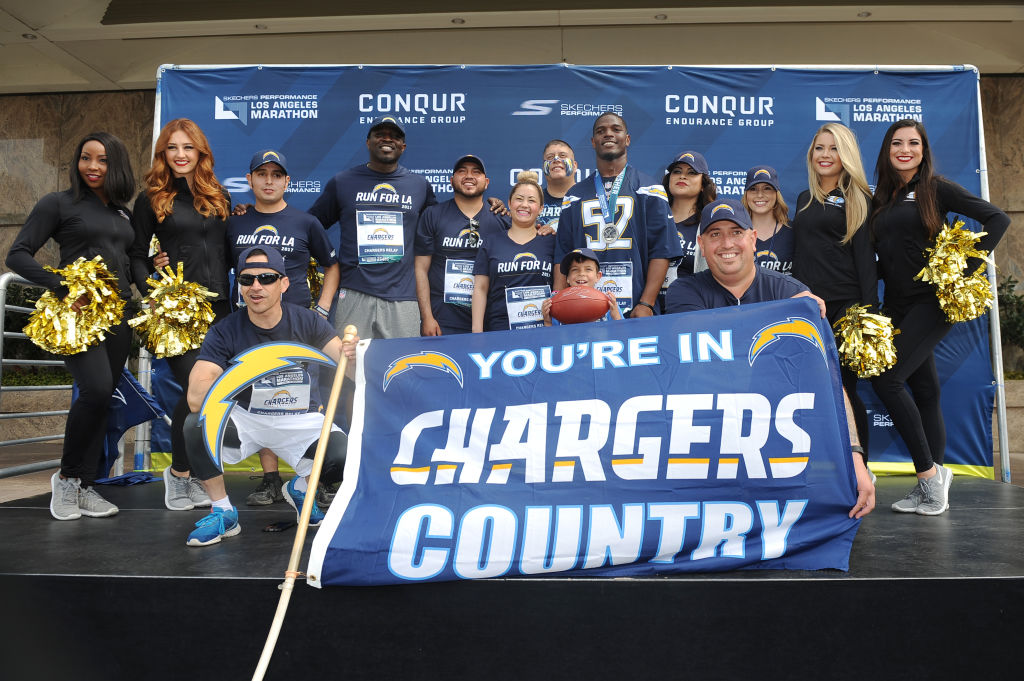 Los Angeles Chargers
The Lost Angeles Chargers used to reside in San Diego. Now they are in Los Angeles. This is another tale of a franchise that is annoying and long to hear. Let's just say that the Chargers debuted in 1960. They have played 868 games since that time. This organization has won 426 games, lost 431 and has 11 draws. They have a .497 win/loss ratio.
(Photo by Jonathan Moore/Getty Images for LA Marathon)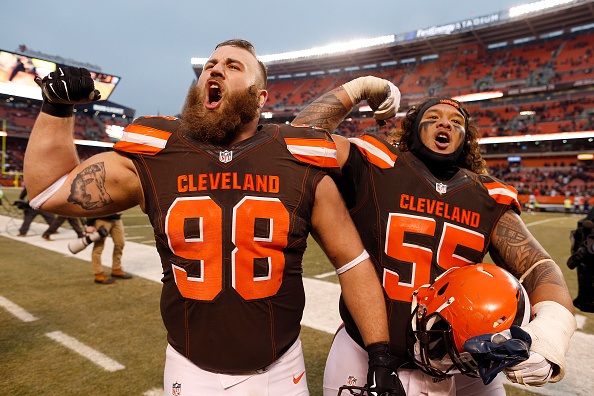 Cleveland Browns
This might be a strange thing to say but the Cleveland Browns are not the worst NFL franchise in the history of the league. They rank in the middle in terms of the stats. This should be good news for all Cleveland Brown fans everywhere. Also, the Browns won 462 and lost 466 games during the franchise's career.
The Browns played 938 games in total and they have a 4-game difference between their win and lost ratio. They have a .498 win ratio. Which in the grand scheme of things is not that bad. By the numbers, the Browns are right at the center of the league in terms of success. However, if Cleveland continue playing like they have for the since 2007; they will quickly descend into obscurity. Maybe the Browns football drought will end in 2017?
(Photo by Wesley Hitt/Getty Images)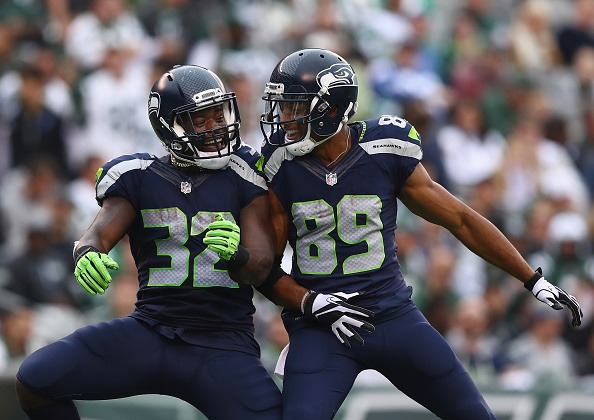 Seattle Seahawks
The Seattle Seahawks was not a great franchise until the tenor of Russel Wilson, Richard Sherman, Marshawn Lynch, the Legion of Boom and Pete Carol. This franchise has been around since 1976 and has played 644 games. They are a team that has a .505 winning ratio. They won 325 games and lost 318. Like the Browns, in terms of overall wins; Seattle is a middle-ranked team in the league. This team has 1 draw.
(Photo by Elsa/Getty Images)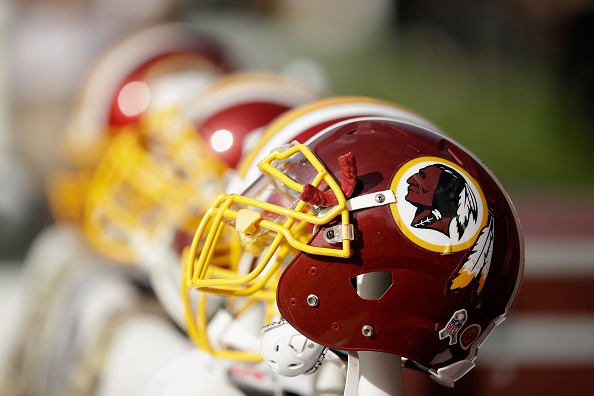 Washington Redskins
The Washington Redskins is a mix-bag for many of their fans and for NFL supporters in general. Not a lot of people stand behind the Redskins outside of the D.C. area. However, this does not mean that they are not a viable organization. They have been around since 1932 and have a .506 winning ratio. They won 586 games and lost 572. While they are one of the worst teams in the league, their record still says they are winning more games than they are losing. Go figure that out.
(Photo by Ezra Shaw/Getty Images)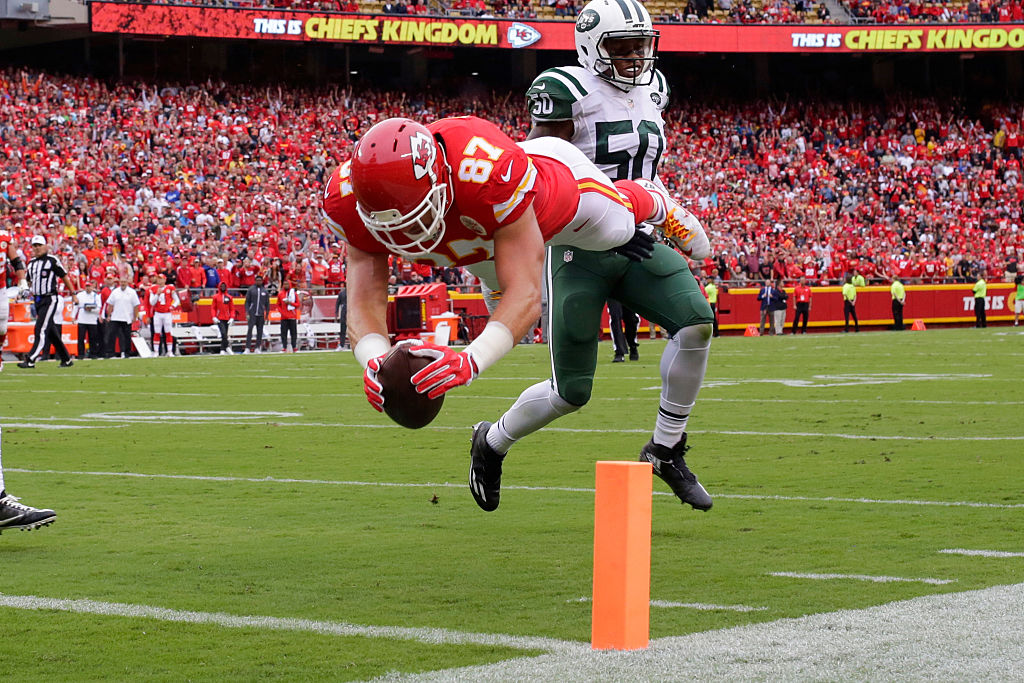 Kansas City Chiefs
Kansas City is a franchise that has playing the league since 1960. The Chiefs are have won 447 games and they lost 409. They have 12 draws and a .522 winning ratio. They are considered one of the worst 25 teams because of their position in the rankings. This franchise has played at least 868 games but maybe they should have won more. Now, the Chiefs have to settle for mediocrity and being placed on this loser list.
(Photo by Jamie Squire/Getty Images)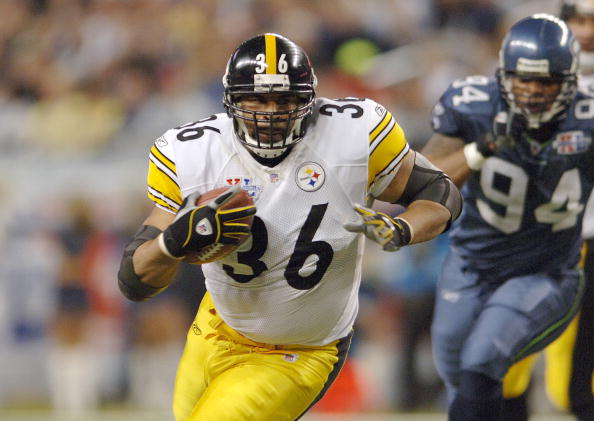 Pittsburgh Steelers
While I am not a Pittsburgh fan, I am having a hard time understanding how the best overall team in the NFL (in terms of Super Bowl wins) could be classified as one of the worst 25. This is where statistics get it wrong.
The Steelers have won more Super Bowls than any other NFL franchise in history. This franchise consistently goes to the playoffs since they appeared in 1933. The Steelers also recruit some of the best talent that the world of football can spit out.
However, in terms of the numbers they have played 1,156 games and lost 535 of them. They won 601 and have 20 draws. The Steelers have a.529 winning ratio which is nothing to sneeze at. The fact is that the Steelers are considered one of the worse 25 teams because of the number of games that they lost out of the 1,156 that they played.
(Photo by Al Messerschmidt/Getty Images)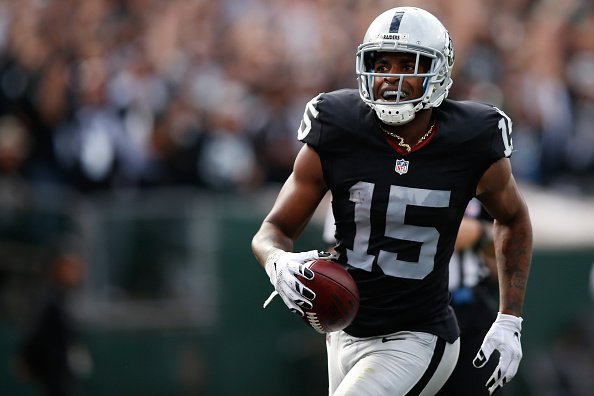 Oakland Raiders
The Oakland Raiders have been looking like a weak franchise for at least half the 2000s up until 2016 when they went to the playoffs. Raider Nation should be proud that their team is actually ranked as the 12th best overall team in terms of the numbers.
While that is a good thing, the Raiders have been playing sub par football for many years. They started in 1960 and played 868 games. They have won 456 and lost 401. The franchise has a .532 rating and in 2016 they have been steadily improving as a franchise. Still Raider Nation wants another Super Bowl win and nothing less.
(Photo by Ezra Shaw/Getty Images)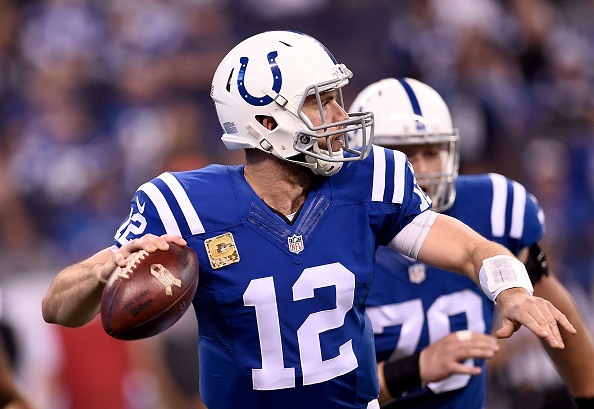 Indianapolis Colts
The Indianapolis Colts seem like a horrible franchise in terms of their play for a quite some time. However, they have a .532 winning percentage out of 950 games. This means that they won 502 of them and lost 441 with 7 draws. The Colts are the 22 worst team in the history of the league.
(Photo by Stacy Revere/Getty Images)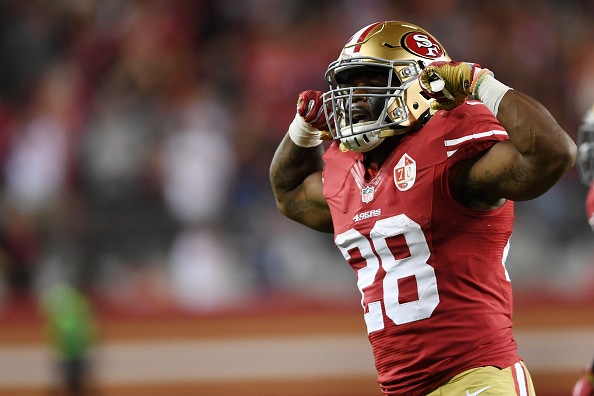 San Francisco 49ers
I'm not going to even talk about all of the crap that the 49ers have been going through while under leadership of Colin Kaepernick . The 49ers 2016 season was one of the worst in the franchise's history. Still they are the 10th best overall team. Still, that is not good enough to keep them off of this worst team list. The 49ers won 522 games, lost 450 of them and had 14 draws. They played a total of 986 games.
(Photo by Thearon W. Henderson/Getty Images)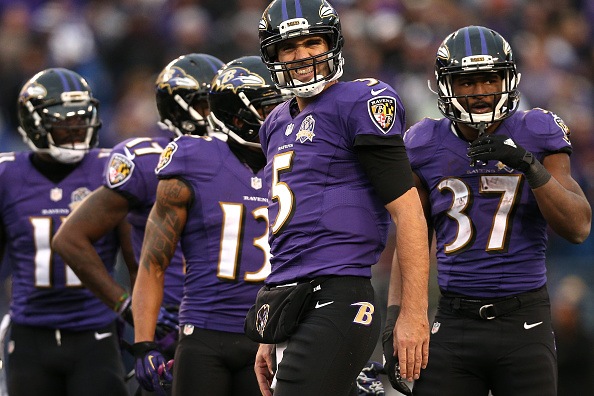 Baltimore Ravens
The Baltimore Ravens franchise has been around since 1996 and they have won 181 of their 336 games. They have a win ratio of .540 which is a great number for a NFL franchise. Once again, they are still on this bad team list because they are ranked as the 24 worst team in the league. This team has lost 154 games and have tied once during their history.
(Photo by Patrick Smith/Getty Images)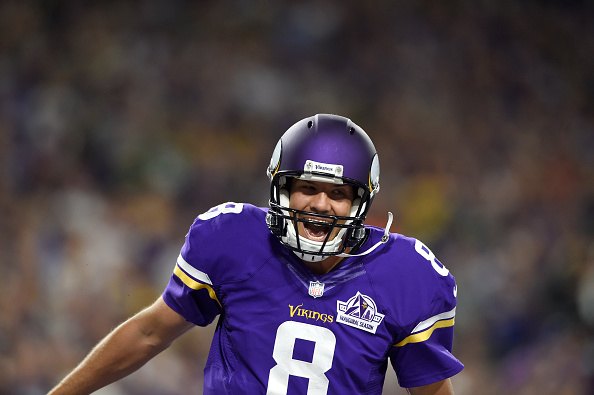 Minnesota Vikings
The Minnesota Vikings came about in 1961. They played 854 games and won 457 of them. The team lost 387. The Minnesota Vikings are a middle of the road team with 10 draws and a .541 winning percentage. The Vikings are the 25th worse overall team in the NFL. They have went to the playoffs at least 28 seasons but never won a Super Bowl.
(Photo by Hannah Foslien/Getty Images)