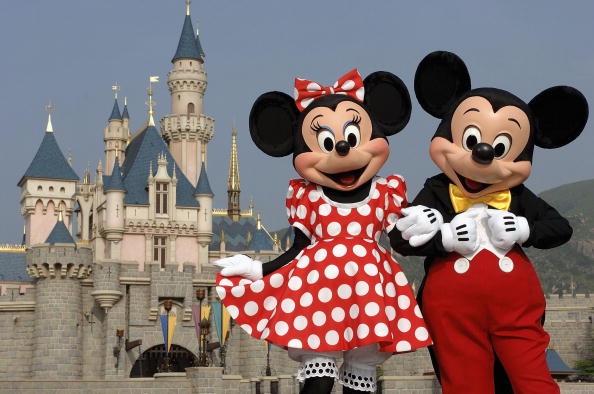 Since 1923, Disney has continuously produced beautiful animated films that are full of family values, amazing themes and musicals. Over the years, many of these films have become a huge part of most of our childhoods. The movies have taught us countless lessons, and helped us to see and understand different points of view. In fact, the movies have become so popular that when most of us hear the word 'princess' one of Disney's characters is probably the first thing that comes to mind. Sadly, not everything that glitters is gold. Disney is renowned for investing time and effort into making an amazing film which makes you wonder, why are we making a list of the 20 Worst Disney Movies. Lets starts with the least worst.
(Photo by Mark Ashman/Disney via Getty Images)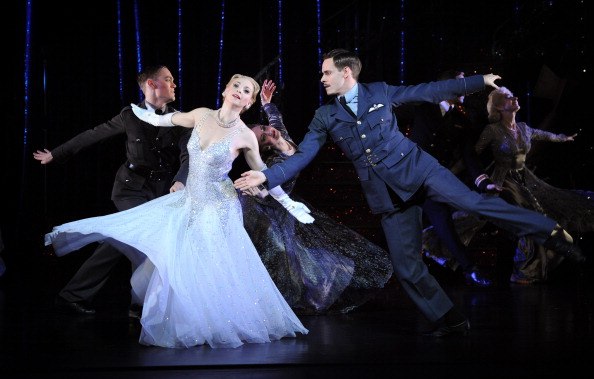 Happily Never After
Happily Never After is about a Fairy Tale land, a realm of happy endings where everything started to go wrong. Guess who was the villain? Well…it's none other than Cinderella's wicked stepmother, Frieda. She joins legendary villains with the goal of tipping the balance between good and evil. On the other hand, Cinderella leads a resistance movement with the goal of defeating Frieda and her fellow villains finally restoring order to the kingdom.
Basically this movie is a sequel to the animated Cinderella movie which captured the hearts of young kids and adults as well. For starters, the animation was shoddy which is not the style of Disney unless it comes to bad movies. It had an uninspired soundtrack which made everything worse.
(Photo by Ian Gavan/Getty Images)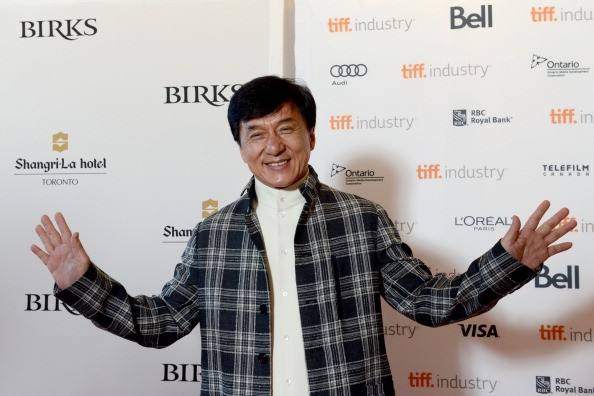 Around the World in 80 Days
This movie was released on June 16th 2004 in the US with Steeve Coogan playing Phileas Fogg and Jackie Chan playing Passepartout. The story unfolds with Phileas Fogg; an inventor residing in Victorian England believes that he has the ability of travelling around the world in 80 days. Accompanying him on the trip are his manservant Passepartout and Monique, the navigator. Although the movie was supposed to take the audience on a globe spanning adventure, they ended up being disappointed.
Even the casting of celebrities like Jackie Chan and Arnold Schwarzenegger did not make the movie pleasant to watch. All in all, it was a pointless film.
(Photo by Peter Bregg/Getty Images)
The Haunted Mansion
The Haunted Mansion is a 2003 fantasy comedy horror starring Eddie Murphy, Terence Stamp and Nathaniel Parker among others. The movie was an adaptation of Disney's theme park attraction that goes by the same name. Jim Evers played by Eddie Murphy is a workaholic realtor who misses important events in his family's life. To make amends, he plans a vacation cum real estate deal after being contacted by the occupants of Gracey Manor. From there, the story follows the same plot like other pointless films. Although the film was a success, the sense of humor was lacking.
(Photo by Amanda Edwards/Getty Images)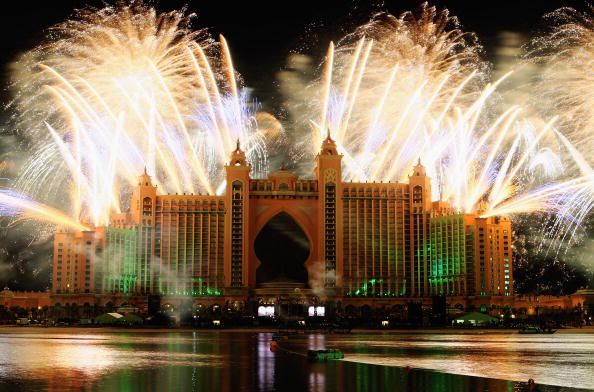 Atlantis: The Lost Empire
The movie is about Milo Thatch, a cartographer and linguist who sets out to prove his research on Atlantis. After learning about Shepherd's Journal which is an ancient manuscript with directions to Atlantis, his request to search for it is denied. He teams up with a group of explorers and embarks on a journey to find the island. Things start to go wrong during the adventure resulting in Milo realizing that the crew is lusting for something else.
The film would have been great if and only if, Disney would have taken the time to develop the characters, polish the animation, connect the plot and seal major plot holes.
(Photo by Clive Brunskill/Getty Images for Atlantis, The Palm)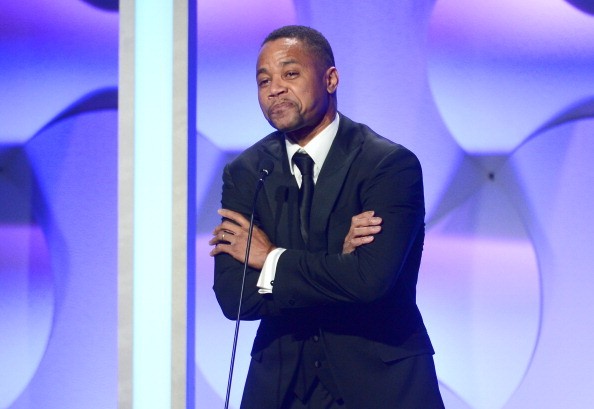 Snow Dogs
The movie stars Cuba Goodings Jr. as a Miami dentist named Ted Brooks. He learns of the death of his mother and that he was named in her will. This prompts him to travel to Alaska with the goal of claiming his inheritance. In the will, Ted has been bequeathed with a pack of rowdy sled dogs and her property.
The movie has a lot of gags for example the dogs laugh at Ted who falls in the snow. While the movie maybe great for children, it's boring and tiresome for the adults.
(Photo by Mark Davis/Getty Images)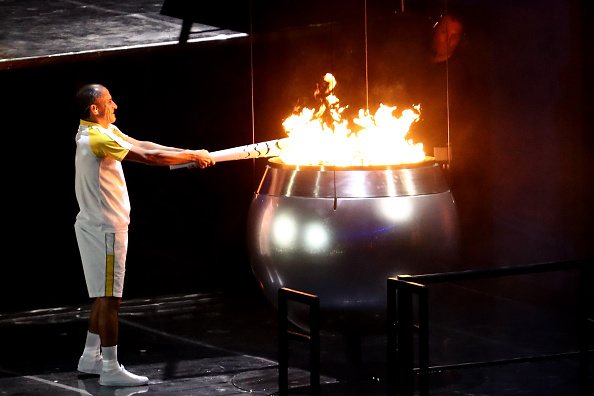 The Black Cauldron
With an announced budget of $25 million, The Black Cauldron was released in 1985 making it the most expensive movie ever made at the time. Based on Lloyd Alexander fantasy series The Chronicles of Prydain, the movie revolves around the land of Prydain and a lowly pig herder named Taran. Taran had dreams of becoming a gallant knight. He receives his heroic calling when the Horned King, a villain in this animation kidnapped Hen-Wren, a prophesying pig. With the help of a princess and sidekick, Taran sets out to locate the magical black cauldron before the Horned King.
The problem with this movie was that it had dark themes resulting in a rating of PG. Basically; the movie flopped due to bad luck, poor film making and executive panic.
(Photo by Buda Mendes/Getty Images)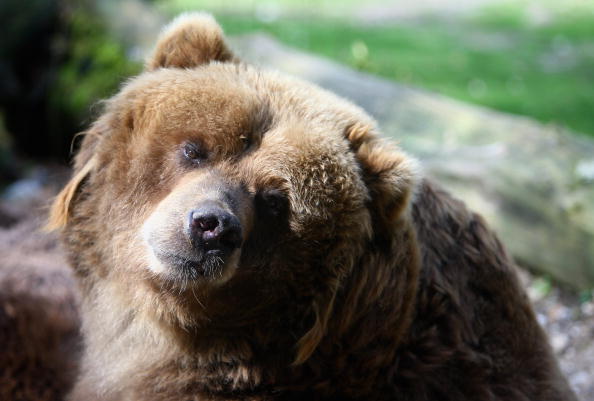 Brother Bear
The movie is set in post ice age North America. The story follows Kenai, the youngest of three brothers who resents bears after one of them kills his elder brother. He seeks out revenge by killing a bear. As a result of this act, the Spirits turn Kenai into the animal he hates. His purpose is simple – to travel to the mountain where the Northern lights touch the earth and experience what it means to be compassionate.
Although the film grossed $250 million at the box office against a budget of $46 million, the film failed in its character and plot development. Critics referred to the film as lazy and lackluster.
(Photo by Christof Koepsel/Getty Images)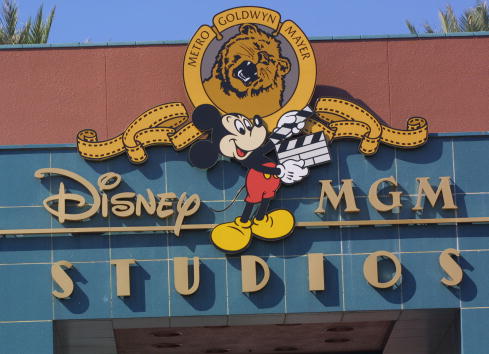 Fantasia 2000
This movie is a sequel to the original Fantasia. It was released 59 years and 48 days after the original film making it the longest time-lapse between an original film and its sequel. The idea of developing a sequel to the original film was floated by Michael Eisner in 1984 which led to the production and release in 1999. Now, you would think that a movie adapted from Walt Disney's third animation movie would be great and without any mistakes but sadly, it was riddled with a few. It had a recycled feeling and seemed like a cash-grab.
(Photo by Joe Raedle/Getty Images)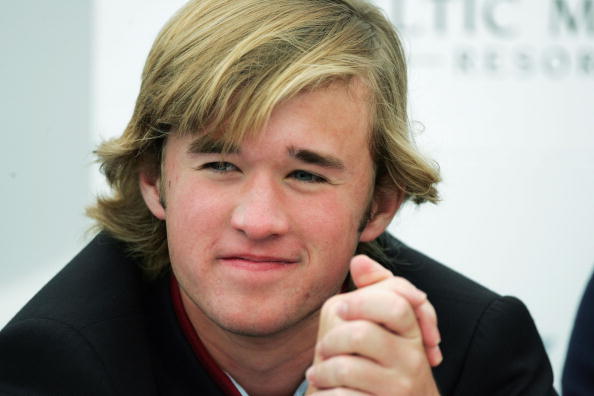 The Country Bears
Released on July 26th 2006, the Country Bears is an all bear country rock band that was broken up in 1991 after years of popularity. It was based on an attraction at Disneyland just like Pirates of the Caribbean and the Haunted Mansion. The movie grossed $18 million at the box office against a budget of … wait for it… $35 million. This simply tells you the movie was a flop. So, where did they go wrong?
The movie was full of A-list actors but despite this, it felt tired and poorly done.
(Photo by Matt Cardy/Getty Images)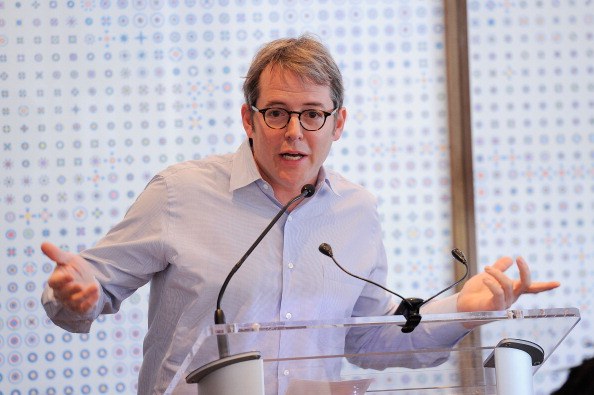 Inspector Gadget
Inspector Gadget was based loosely on the 1983 animated series that went by the same name. It starred Mathew Broderick as Inspector Gadget and Rupert Everett as Dr. Claw. Basically, the movie tells a story of how both Inspector Gadget and Dr. Claw came to be in the animation. It was dedicated to the memory of production designer, Michael White who passed away during production at the age of 36.
Despite this, the movie received poor reception even though it grossed $134 million against a budget of $90 million. On Rotten Tomatoes, it has a rating of 21% based on 62 reviews. Critics basically commented that the film was a waste of good talent.
(Photo by Jemal Countess/Getty Images)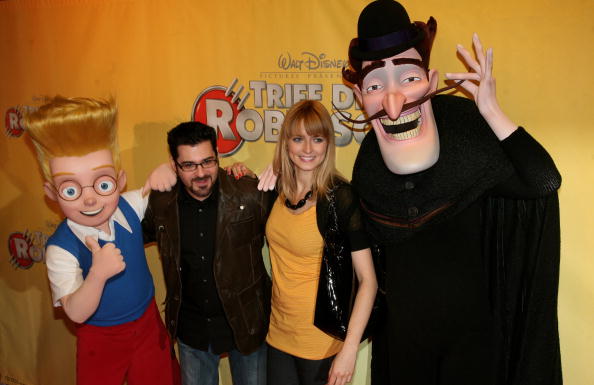 Meet the Robinsons
The plot follows Lewis, an aspiring 12-year-old inventor living at an orphanage. His inventions have been scaring off potential parents which means he was passed over when it came to adoption. As a result, he comes to believe that only his true mother will ever adopt him. Not knowing her fate, he decides to build a machine to scan his memory and locate her. After meeting a strange boy at the fair, they travel to the future specifically 2037 where he meets his future self and after several events, he returns to the present and begins changing his future. The movie ends with the motto "Keep moving forward." While the animation was not that bad, it felt undeveloped and silly.
(Photo by Johannes Simon/Getty Images)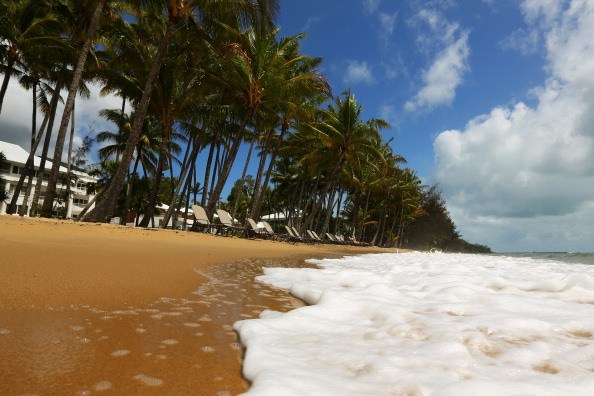 Teen Beach Movie
Two surfing lovers find themselves in a dimension traversing wave that sends them into a beach movie musical back in the 60's. Here, the pair gets to enjoy surfing while singing and dancing. This results in a timeline change which ends up with the hero and heroine of the movie "Wet Side Story" falling for them and not how it was intended, the hero and heroine to fall for each other.
The problem with the movie was its ok acting, weird characters and a boring plot.
(Photo by Mark Kolbe/Getty Images)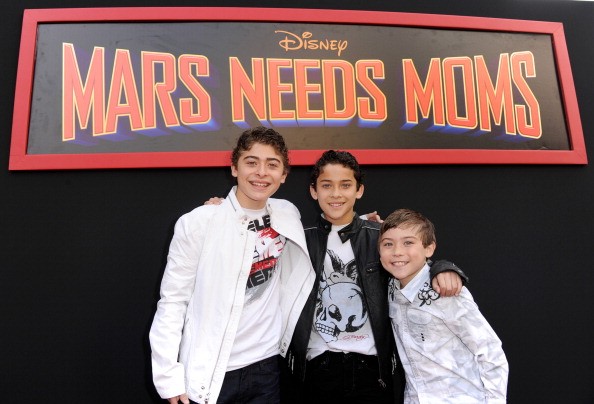 Mars Needs Moms
Released in 2011, this computer animated film was based on Berkeley Breathed book by the same title. The film is about Milo, a nine-year-old boy who understands the importance of family after embarking on a journey to rescue his mother after she was abducted by Martians. The Martians were unbeknown to humans and thrived on their planet, Mars. The mother was kidnapped in order to extract her motherly character which was to be implanted in the Martian's nanny bots. No need to continue.
The movie was horrific, from its animation to its characters. It was rated to be worse than Rango.
(Photo by Kevin Winter/Getty Images)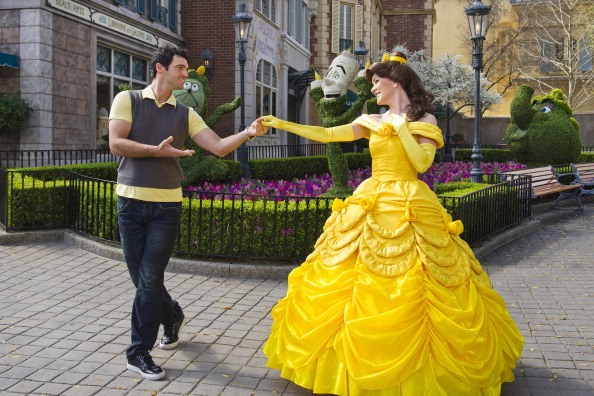 Belle's Magical World
This film consists of four episodes from an unreleased television show that featured Belle from Beauty and the Beast. Belle's Magical World was loosely woven to form a length story and was animated by Toon City Animation from Philippines and Thai Wang Film Productions in Thailand. The four connected episodes were titled "the Perfect Word, Fifi's Folly, Mrs. Potts' Party and the Broken Wing."
Belle's Magical World was doomed to be a disaster right from the word go. For starters, it was based on four episodes from an unreleased television series. Furthermore, it was animated in Thailand and Philippines compromising its quality.
It received a rating of 17% based on 6 reviews on Rotten Tomatoes.
(Photo by Matt Stroshane/Disney via Getty Images)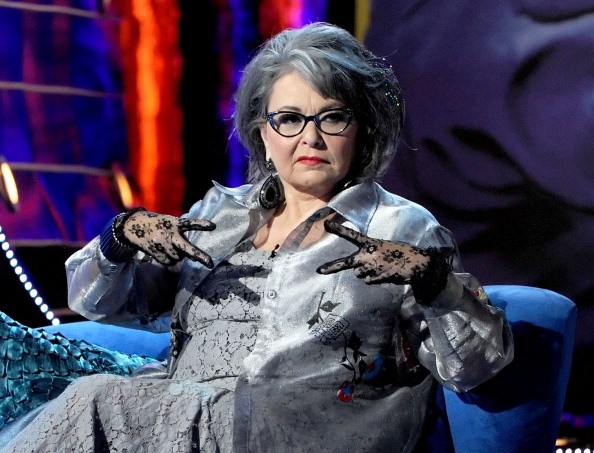 Home on the Range
The movie is about three dairy cows that set out to capture an infamous cattle rustler named Alameda Slim and use the bounty to save their farm. In their quest, they are aided by a feisty peg legged rabbit called Lucky Jack. The cows' also team up with the Sherriff's megalomaniac horse in order to hasten and catch up with the criminal before their farm is auctioned.
While the movie had the usual Disney animation signature that kids have become used to, it flopped at the box office. Against a budget of $110 million, the movie was able to make $103 million. Furthermore, the plot was dull.
(Photo by Kevin Winter/Getty Images)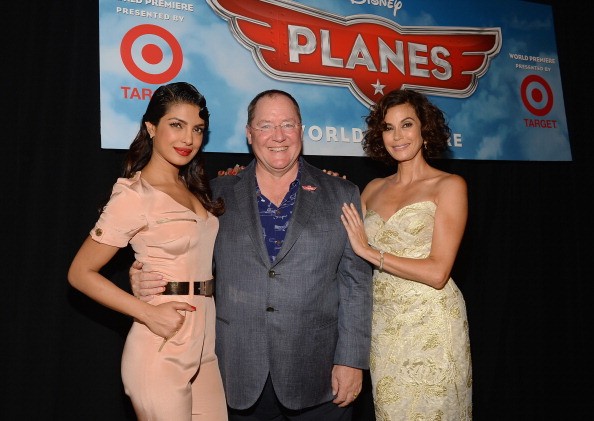 Planes
This was another cash grab kid's film that had a generic story. The film follows the journey of a crop dusting plane with a fear of heights. How cliché! Just ask yourself, how can a plane that is supposed to fly have a fear of height. It's basically like an adult who has a fear of walking or running. In the end, the movie left a bad experience for most adults who had to accompany their kids to the theater to watch it.
(Photo by Mark Davis/Getty Images)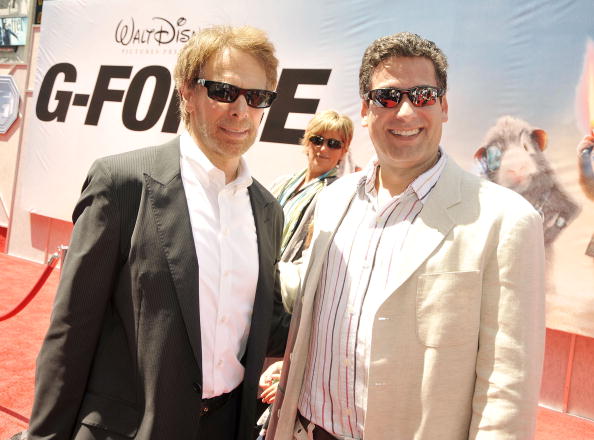 G-Force
So, what's the storyline? G-Force is a movie about a bunch of trained secret agent animals that are equipped with advanced tools that allow them to talk with humans. Instead of going on about the boring plot, here is the conclusion of the movie – the guinea pigs are commended by the FBI director.
Basically, the movie is composed of bad CG guinea pigs and fart jokes. All this is surrounded by a dull plot and other forgettable characters.
(Photo by Kevin Winter/Getty Images)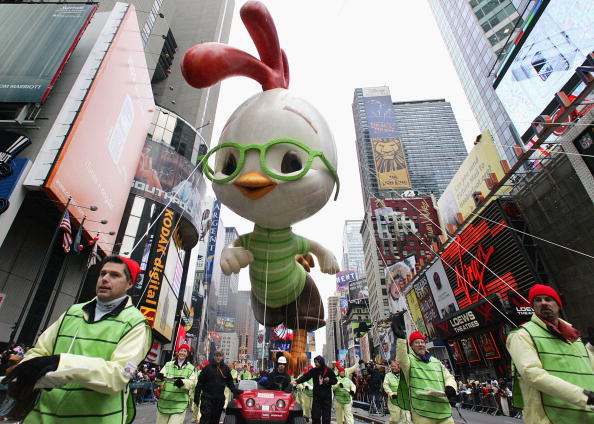 Chicken Little
This is a 2005 3D computer animated science fiction film produced by Disney. The movie was based on the original story that went by the same title. As the 46th Disney animated feature film, it was dedicated to Disney artist and writer, Joe Grant. He passed away before the film was released. So, what's wrong with this movie?
Poor plot structure, poor voice work and the mistaken belief that Disney's brand will turn stones into gold.
(Photo by Stephen Chernin/Getty Images)

Hannah Montana: The Movie
As a teen musical comedy drama, the movie was based on Disney Channel television series by the same name. It was the second theatrical film based on a Disney's Channel Original Series. The plot follows Hannah Montana played by Miley Cyrus. Her fame as Hannah Montana begins to take over her life. To get some perspective, she asks her father to travel with her back to Crowley Corners, her hometown. There, she tries to adjust to farm life and after a few performances, she travels back to resume her double life.
The movie did hit its target audience but the plot was generic. It had a predictable ending with unappealing elements within.
(Photo by Michael Buckner/Getty Images for HRTS)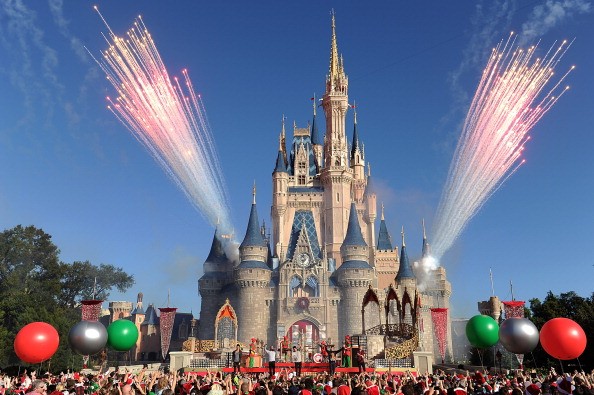 Disney Sequels
When Disney releases a movie, its target audience is either the whole family or young children. If the plot is well-developed, the movie usually attracts praise even from adults. As a result, Disney ends up making a lot of money. Now, when Disney achieves success with a particular film, they do make a sequel after a few years to capitalize on the original's fame. That is why it's referred to as a cash-grab film.
Some of the sequels that have totally sucked include Little Mermaid 2, Aladdin 3, Homeward Bound 2, Mulan 2, The Hunchback of Notre-Dame II, The Little Mermaid II, Cinderella II, Bambi II, and Lilo and Stitch 2.
Despite the 20 Worst Disney Movies listed here, the company has innovative ideas and has produced some of the best animated films like Peter Pan, Bambi and Aladdin among others.
(Photo by Mark Ashman/Disney Parks via Getty Images)