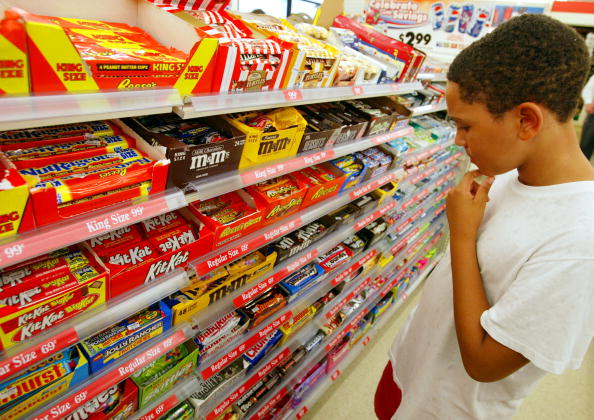 They are sweet and make your mouth water just thinking about them. You can suck their sweetness and flavor for hours with delight. They are packaged in colorful wrapping to attract you and like peas in a pod; in they go into your mouth. Have you guessed what they are? Well… its candy of course. Despite their sweetness and varying flavor, there are a few that are unlikable. Whether they're too sweet or too sour, some candies just don't taste very good. However, despite the fact that most people can agree that certain candies are well, gross, they still remain on the shelves. So, which candies do you need to avoid? Don't worry – we've got you covered. Here are the 20 Worst Candies.
(Photo by Joe Raedle/Getty Images)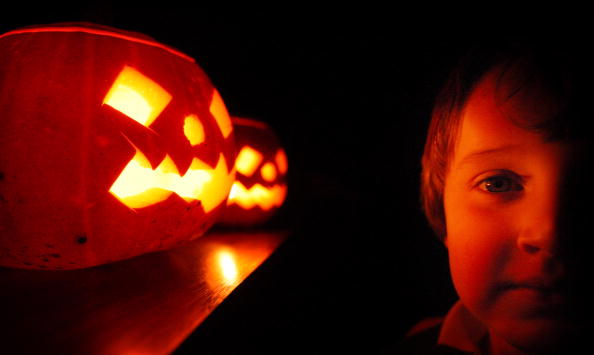 Candy Corn
Candy Corn comes in yellow and orange with a white tip. Often, they are shaped as small triangles to mimic the shape and appearance of corn kernels. They are very popular in US and Canada especially around Halloween. It is primarily made of sugar, corn syrup, confectioner's wax, artificial coloring and binders. If you have taken your child around the neighborhood during Halloween, then you probably have stumbled on them from one of the houses.
So, what's wrong with them? Apart from their shape which can be quite a mouthful, it has the taste of elementary school classroom paste.
(Photo by Peter Macdiarmid/Getty Images)

Smarties
In 1937, the production of Smarties started with H.I Rowntree and Company before being passed on to Nestle. Smarties are generally oblate spheroids that have minor axis of 5 mm and a major axis of 12 mm. They are available in red, orange, yellow, green, blue, mauve, pink and brown. The candy is popular in Europe, Canada, South Africa and Australasia. If you bite the hard outer shell, you get to the chocolate inner part. Today, they have become quite annoying. One would like to pop a single Smartie into the mouth and savor the taste only for 10 to come out when you open the pack.
(Photo by Angela Weiss/Getty Images for Dylan's Candy Bar)
Necco Wafers
As one of the oldest candies in the US having been first produced since 1847 by New England Confectionery Company (Necco), they are available in 8 flavors. They include lemon, lime, orange, clove, cinnamon, wintergreen, licorice and chocolate. Ingredients used in their formulation include sugar, corn syrup, gelatin, gums, coloring and flavoring. One thing you ought to know is that Necco wafers are advertised as gluten-free and fat-free. In World War II, the US government ordered the company to produce more wafers for its soldiers. As a result, they became popular allowing the company to make more sales. The problem is there are customers who will not enjoy the chalk taste especially when there are thousands of better candies to select from.
(Photo by Alexander Hassenstein/Getty Images)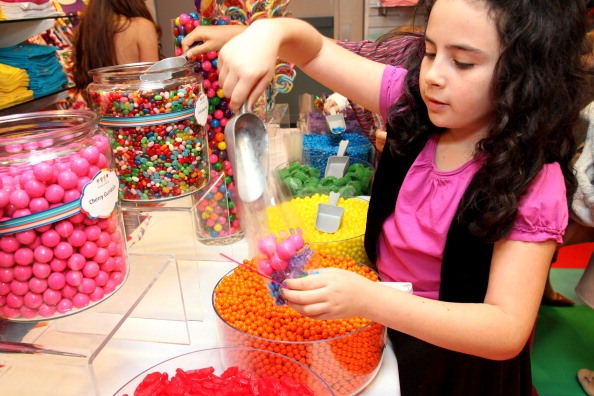 Candy Buttons
Candy Buttons are also made by Necco, the same company that manufactures Necco Wafers. Candy Buttons have been around since 1980 after Necco acquired the Cumberland Valley company. Basically, the candy consists of small rounded pegs which are attached to a strip of paper. As a classic sugar candy, each strip consists of three flavors. They include cherry, lime and lemon which are available in two strip sizes. The long one stretches to 22 ½ inches while the short one measures 11 ¼ inches. So, what's the main problem with Candy Buttons?
As said earlier, the candy is packed in white paper and you can guess the struggle one has to undergo in order to detach completely.
(Photo by Donald Bowers/Getty Images for Dylan's Candy Bar)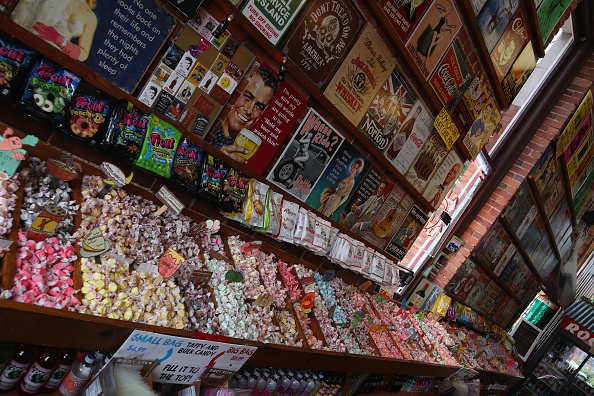 Atomic Fireball
They are characterized by a round cinnamon flavored hard candy that was invented by Nello Ferrara in 1954. The candy was adapted from the popular Jawbreaker. Its outer layer has a bright red color while the interior is white. The candy was adopted by flight controllers in NASA's Mission Control as the console candy of choice. One thing you ought to know is that the candy is very spicy which has resulted in children daring each other to see how many one can consume within a particular period. With this in mind, I don't think one would put themselves through the agony of consuming the candy.
(Photo by Bruce Bennett/Getty Images)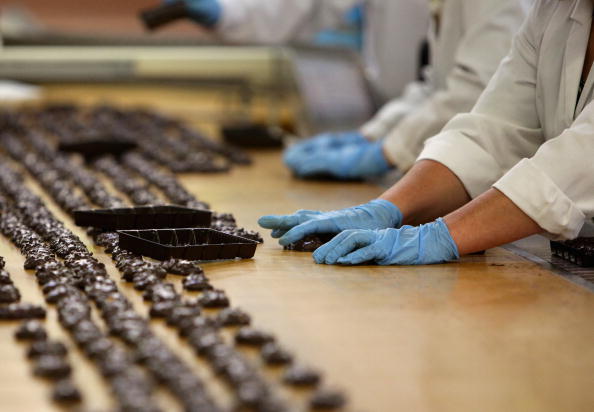 Milk Duds
They are caramel enriched candy that is covered with a confectionary coating made with vegetable oil and cocoa. The candy is produced by The Hershey Company. They were named "Milk Duds" due to the large amount of milk used in the product while the term "dud" was a result of the production machine not producing round confectionary as intended. The candy contains high content of sodium and calcium. Unsurprisingly, while the candy is sweet to consume, it has been found to stick to one's teeth making it an unpleasant experience for the consumer.
(Photo by Andreas Rentz/Getty Images)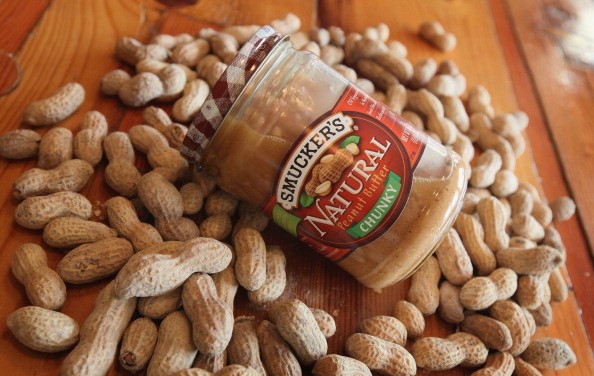 Circus Peanuts
I don't know who thought that a mixture of peanut and marshmallow would wow the consumer because they failed miserably. Maybe it's because they date back to the 19 century. Who knows? Today, they are mass-produced as orange-colored candy and flavored with artificial banana flavor. The candy was sold in five and dime stores as penny candy. Over the years, the manufacturer has offered circus peanuts in yellow, pink and white but orange is still the predominant flavor and color. As a customer, you are well off consuming peanuts or marshmallows on their own rather than this mess.
(Photo Illustration by Scott Olson/Getty Images)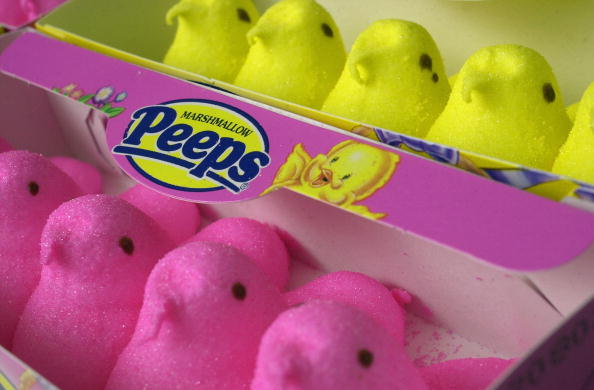 Peeps
The candy is produced by Just Born, a candy manufacturer located in Bethlehem, Pennsylvania. It was founded by Russian immigrant Sam Born after he acquired Rodda Candy Company and its marshmallow chick line. Over the years, the company has been producing varying candy shapes from chicks to bunnies in order to entice the market. Problem is many people claim that the candy is indestructible. Few have carried out tests on the candy by burning, dissolving or disintegrating with agents like cigarette smoke, boiling water and liquid nitrogen. There are people who claim that peeps are insoluble in acetone, water, dilute sulfuric acid and sodium hydroxide. Funny thing is 25% to 30% of Just Born customers love the Peeps when stale.
(Photo by William Thomas Cain/Getty Images)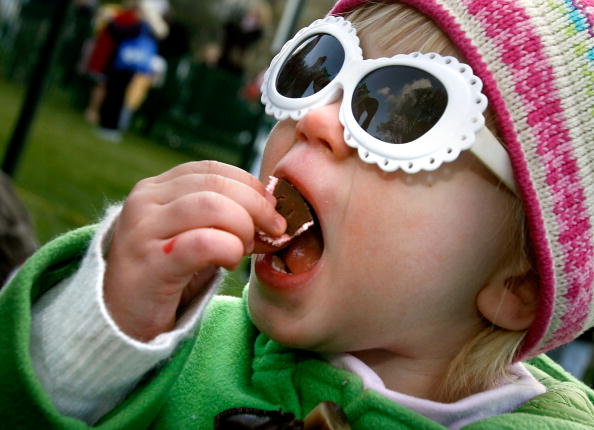 Tootsie Rolls
Let's face it; Tootsie Rolls are an iconic treat produced by a company with the same name. They are taffy like candy formulated from chocolate. They have been manufactured in the US since 1907. The candy has been found not to melt even when transported during the hottest months of summer. They are lined with a subtle fruit flavored undertone which makes it a delicious treat. Problem is once you unwrap the candy and place it on a flat surface; you will be mistaken for consuming a byproduct that comes from the rear end.
(Photo by Chip Somodevilla/Getty Images)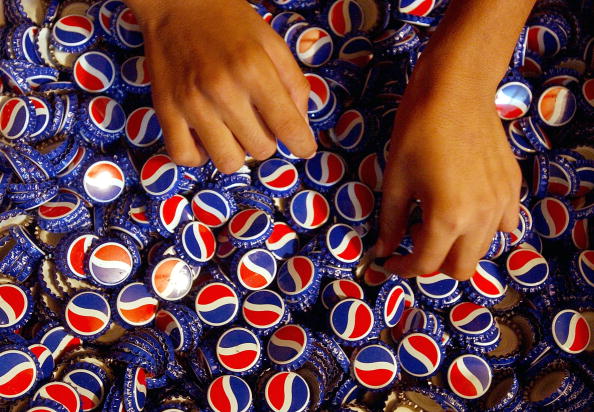 Bottle Caps
They are sweet tablet candies made to look like metal soda bottle caps in grape, cola, orange, root beer and cherry flavors. As sour candies with a slight sweet taste, they are manufactured by Nestle under Willy Wonka Candy Company brand. The candy is supposed to inspire the imagination of kids of all ages as a result of its association with Wonka. Having been inspired by the famous book and original movie, the candy provides a different eating experience for the kids. Problem is they are crumbly and have a chalk like taste which is not appealing in the 21st century.
(Photo by Wathiq Khuzaie/Getty Images)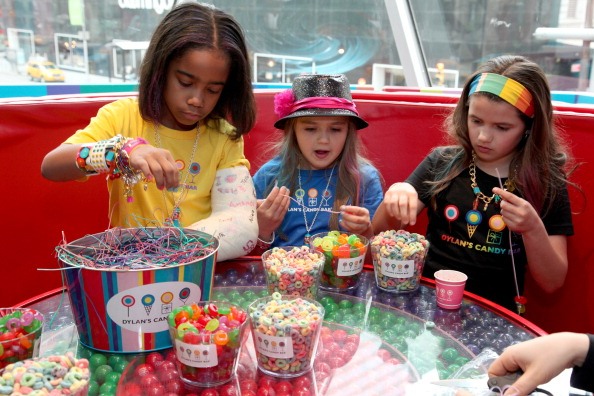 Hot Tamales
As chewy cinnamon flavored and oblong shaped candy, they are produced and marketed by Just Born Candy Company just like the Peeps. Available brands in production include the tropical heat, fierce cinnamon and hot tamales junior. The candy has been featured in a 1991 documentary Madonna: Truth or Dare. Even though in 1999 they were named as the hottest selling candy, they will surely make you dislike them as a result of their taste. But if you like the feeling of stinging wasps on your tongue, indulge in them.
(Photo by Donald Bowers/Getty Images for Dylan's Candy Bar)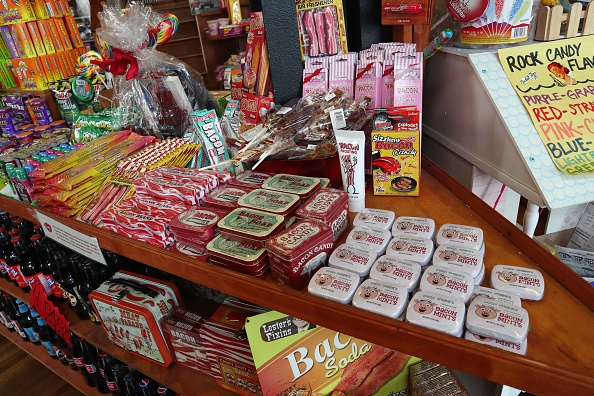 Mary Jane
Produced by Necco, the candy is a mixture of peanut butter flavored with molasses. Originally produced in 1914, they were named after the creator's aunt. Today, they are promoted with the same little girl illustration on its wrappers which has been around since its inception. They have been a longtime favorite at penny candy stores finally ending up in children's' baskets during Halloween. Although the candy has a long tradition that spans a century, they are a disappointment in their yellow and red wrapper.
(Photo by Bruce Bennett/Getty Images)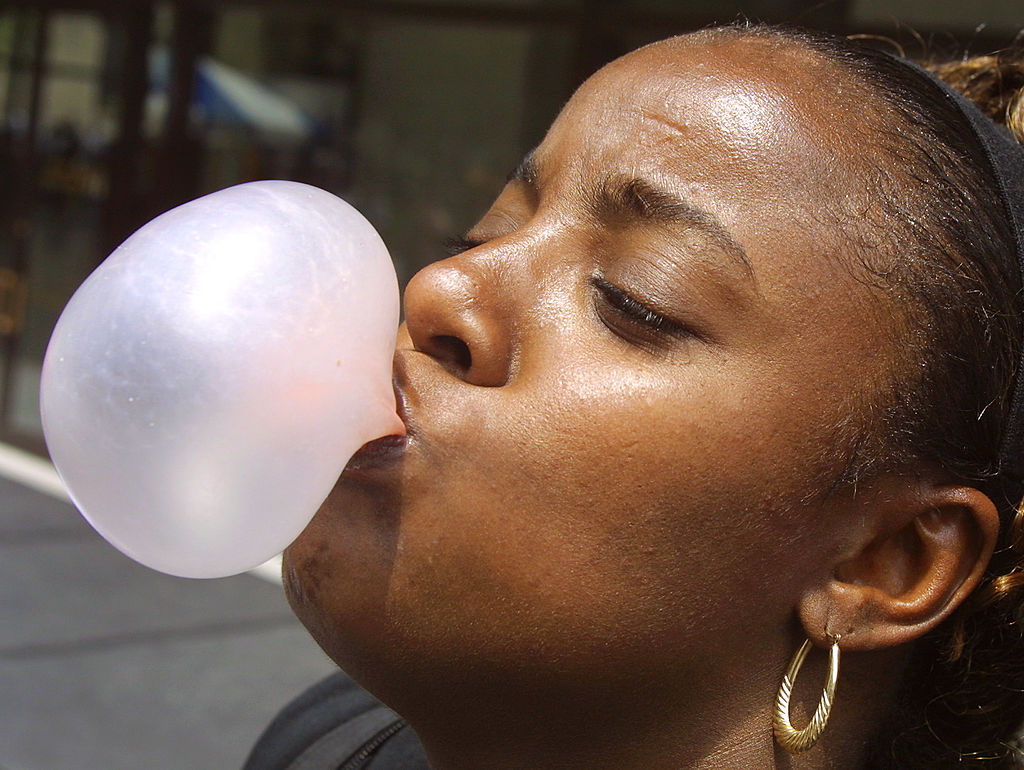 Dubble Bubble
This is a chunk shaped gum that is packaged in twist wrap. It is available in a variety of tasty flavors which include grape, apple, sour cherry and watermelon. The candy was created by Fleer Candy Company accountant, Walter Diemer. This was in 1928 where he claims to have stumbled on the recipe by accident. The candy grew in popularity and was even distributed as part of military rations during World War II. Problem is the gum loses flavor within a couple of minutes and then becomes hard to chew. Poor World War II soldiers had to endure additional discomfort in their mouth with these "stones."
(Photo by Tim Boyle/Getty Images)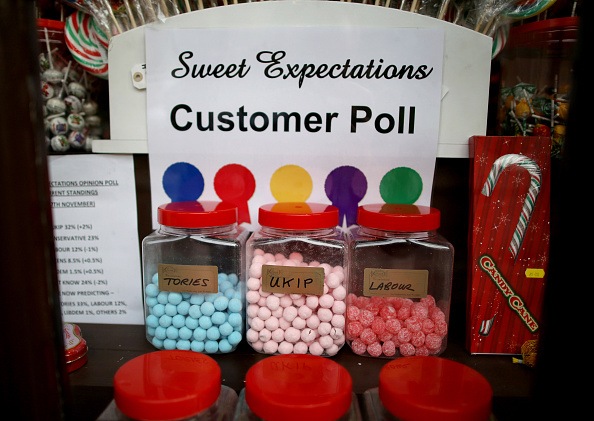 Runts
Runts are crunchy candies promoted and sold by Nestle. They were first introduced in the market in 1982 and come in the shape and color of different fruits. To make them appealing to children, they are formulated with a hard candy shell and a compressed dextrose center. The original flavors were banana, orange, cherry, strawberry and lime. Today, more flavors have been added and they include green apple and grape. What makes this candy unappealing is the fact that they are designed as different fruits in order to entice children to consume fruits. Furthermore, they are crunchy and stick to the teeth at the back of your mouth.
(Photo by Peter Macdiarmid/Getty Images)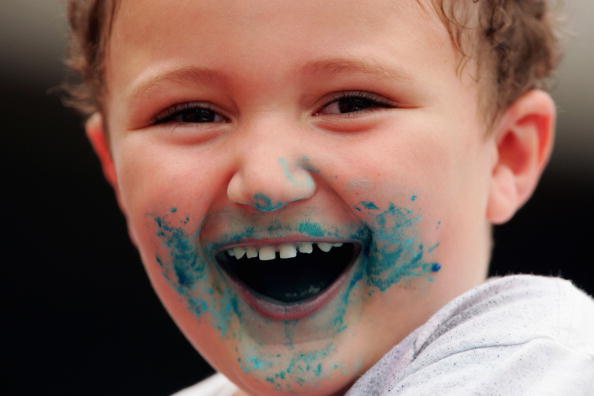 Pixy Stix
Pixy Stix is formulated to provide a fun eating experience as well as inspire kids of all ages. They are sweet, sour powdered and packaged in wrappers that resemble a drinking straw. Unlike other forms of candy where one has to contend with chewing or sucking hard candy, Pixy Stix makes you pour the contents in your mouth directly from the wrapper which is made of plastic. There is no other unpleasant way of consuming candy than Pixy Stix.
(Photo by Al Bello/Getty Images)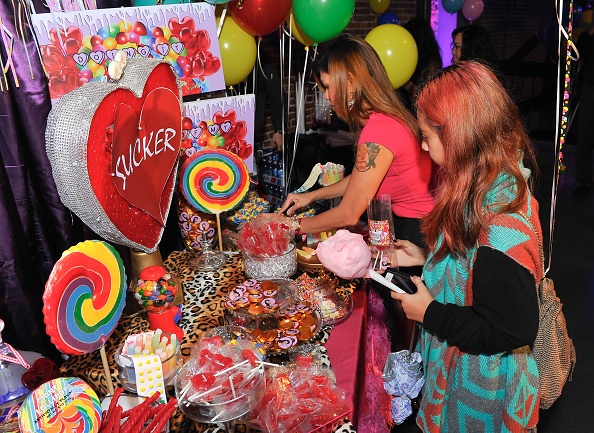 Dots
Launched in 1945, Dots have become America's favorite top-selling gum drop brand. They have a passionate following among candy lovers making it a favorite snack even for moviegoers and candy enthusiasts. Today, 4 billion DOTs are produced annually at Tootsie's plant in Chicago. They are chewable, cone-shaped treats which are available in the following flavors – tropical, sour and holiday blends. The candy is said to be gluten-free, nut free and peanut free. Despite the claims that they are fruit flavored, they are not. They are not even close to becoming gum drops. Instead they are hard and have a taste worse than medicine.
(Photo by Steve Jennings/Getty Images for Tumblr)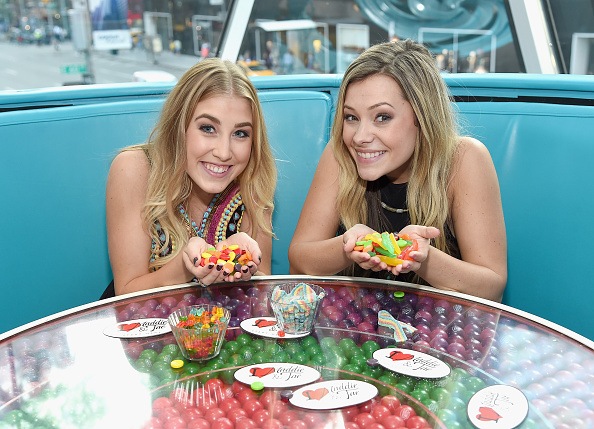 Swedish Fish
They are shaped like small fish and formulated to be chewy. Developed by the Swedish candy maker, Malaco, they have been marketed for the US market since the 1950s. The candy is made from the following ingredients – sugar, invert sugar, corn syrup, modified corn starch, citric acid, white mineral oil, natural and artificial flavors. As a result of using invert sugar and fructose, the candy is said to have a long shelf life and does not spoil easily. Due to their long shelf life, you may find yourself eating candy that has been in the store for months.
(Photo by Jamie McCarthy/Getty Images for Dot Records)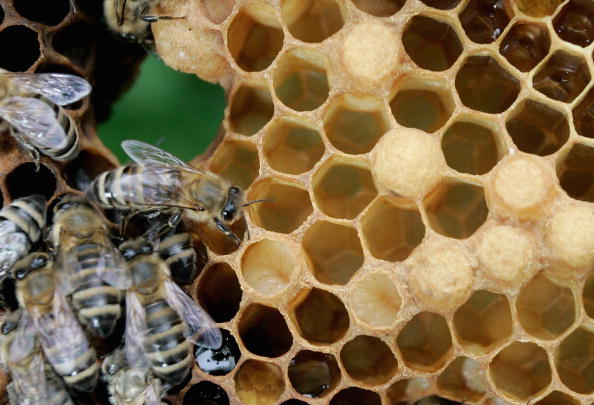 Bit-O-Honey
They first appeared in the market in 1924. Since then, they have been made from taffy flavored with real honey. Today, the company has gone ahead to make candy bars from the same ingredients with the goal of diversifying its brand. Problem is the company has yet to figure out why its candy is not quite appealing. The reason many people forgo the candy is because it's too chewy. Even though consumers love to savor the taste of candy for a few minutes before it melts into their mouth, this is not the case with Bit-o-Honey.
(Photo by Ralph Orlowski/Getty Images)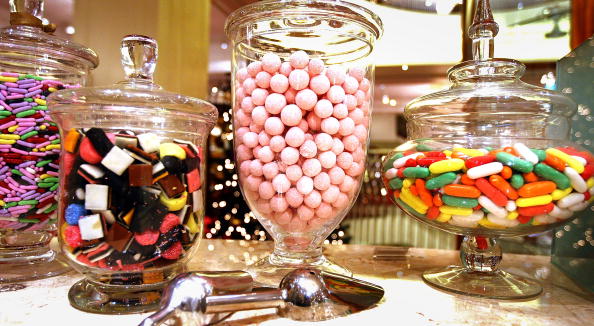 Good & Plenty
As a brand of licorice candy, they are designed as narrow cylinders of sweet licorice. The outer layer is coated with hard candy shell forming a capsule. To make them appealing to consumers, they are colored in bright pink and white.
What you need to know is that the pink candies are colored with a red dye that is produced from the crushed bodies of a female cochineal insect. While the candy is plenty in the packet, the taste is not appealing.
(Photo by Peter Macdiarmid/Getty Images)
Candy Cigarettes
As the worst form of candy on our 20 Worst Candies, the mention of the name tells you what to expect. It seems the idea behind candy cigarettes was to convince as many kids as they could to start smoking. They were introduced in 2012 and formulated from chalky sugar, bubblegum or chocolate. While they are not laced with tobacco, they are packaged in wrapped paper that resembles cigarette packs. There are some brands which added powered sugar in the wrapper to allow users to blow and make it to look like cigarette smoke. Today, they have been banned in many countries but you can still find some stores selling them in the US.
(Photo by Matt Cardy/Getty Images)