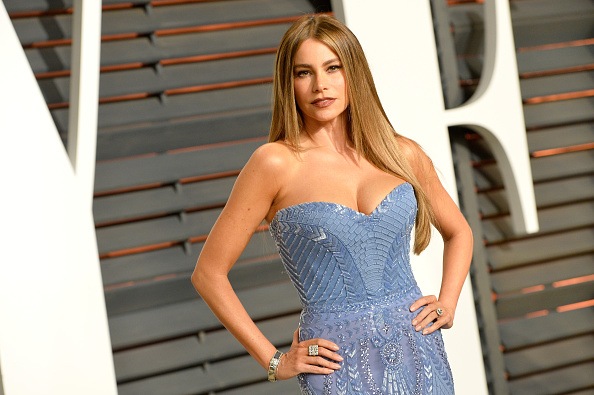 From her humble beginnings to her launch to super stardom, Sofia Vergara is one of the world's most talented actresses gracing the large and small screen. She is not only beautiful, but she is known for being candid, funny, and able to handle a variety of roles whether comedic or dramatic. The talented Ms. Vergara has done commercials, voice-overs, sitcoms and even a Three Stooges movie. No matter what role Sofia takes, she makes it shine though her personality and enthusiasm for whatever project she is doing. That is why she is not only a favorite celebrity worldwide, but also an individual with whom both men and women can relate.
From Spanish commercials for Pepsi to her latest roles, not many female stars generate the publicity buzz like Sofia Vergara. At age 42, she still has timeless good looks and keeps herself in shape, whether in front of the camera or just having fun. Fans of Modern Family assume she just came out of nowhere but the truth is from the time she was discovered as a model at age 17, Sofia has been one of the hardest working ladies on show business; however, fans in the US didn't really appreciate her until her popular role of Gloria had audiences laughing out loud at one of the most iconic shows of the millennium.
Here are some interesting facts about Sofia Vergara you may not know:
Despite Keeping her perfect figure, she indulges in fast food
Sofia took part in four ads for McDonald's and enjoys an occasional Big Mac. She must balance it with lots of veggies and exercise to keep her 5'8″ body so slim. In Style Magazine had the chance to get some tips from Sofia's personal trainer, Gunnar Peterson, who talked about how the star keeps her shape. The trainer says that the secret is in the squat: She keeps hips and glutes lifted and perfect with a variety of lunges and squats," he explains.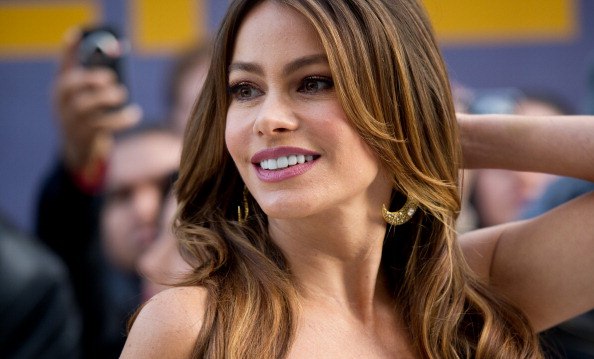 She ribbed Miley Cyrus
Sofia took on the "Queen of Twerk" Miley Cyrus, by doing her own interpretation of the dance move at the 2013 Emmy's. She simply said "Check it out, Miley!" No doubt she did. There is even a YouTube video to let the public decide who is a "better twerker."  We're pretty sure no matter who is better, people probably liked watching Sofia try twerking more than just about anyone in the world.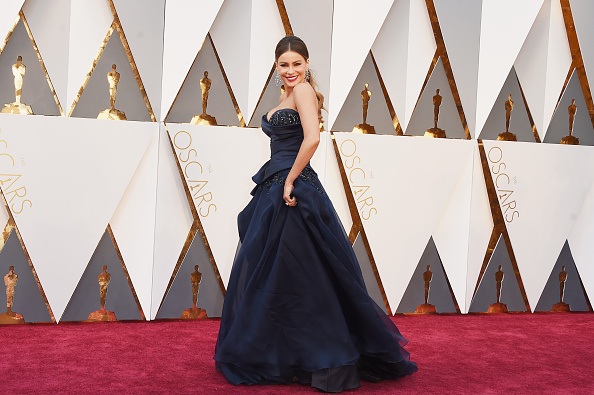 Sofia posed with her son Manolo for a "Got Milk" ad
A YouTube Video. shows Sofia and son getting ready to pose with the ads trademark mustaches. She said she was honored to take part in the ad with her son.  Sofia is known to have a very close relationship with her son and it shows by the fact that she continually poses with him in public photos as well as includes him on as many projects as she can.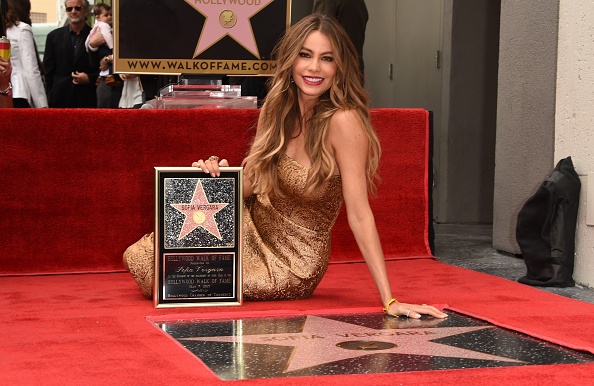 Short Romance
Sofia very briefly dated actor and Scientologist Tom Cruise. In fact, Tom wanted Ms. Vergara to be the next Mrs. Tom Cruise before he married actress Katie Holmes, according to Business Insider. After his breakup with Nicole Kidman, Cruise was "auditioning" up and coming female stars to be his mate. Cruise's pal Will Smith arranged the introduction and Tom began courting Sofia; however, when it was made clear that she (like other potential candidates) would not join Scientology, Tom quit trying to woo her.
She immediately balked at meeting with Scientology chief, David Miscavage, and did not respond to the gifts and flowers sent by Tom. She fit the bill of what Cruise was looking for, after he briefly dated Vanilla Sky co-star Penelope Cruz who is also tall and gorgeous. Although he looks larger than life on screen, Tom Cruise is only 5'7″ and Vergara, former wife Nicole Kidman, and most recent ex Katie Holmes are all taller than he is.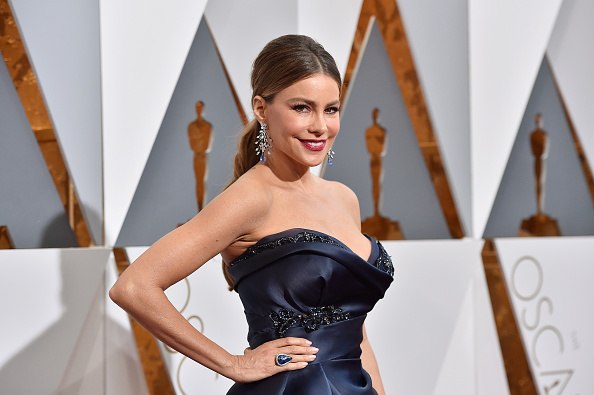 She is Catholic
One of the reasons that Tom couldn't get past go with Sofia Vergara is that she is a Catholic. Her parents are still devout, and it is reported that she was raised in a strict Catholic household. She doesn't let her faith stop her from looking glamorous. A Holloverse.com article quotes her as saying that she doesn't think God has a problem with what type of nail polish she wears, and speaks out about the rights of gays.
She is quoted on this issue saying, "The Latin community is a very Catholic community. So, it's always a problem for people to accept it, and they live in denial for many years, the parents, and prefer not to address the problem. And that's when tragedies and things happen. And, you know, it's hard. You're not going to change things in one day." She now sums up her beliefs in that she "Thanks God" and leaves it at that.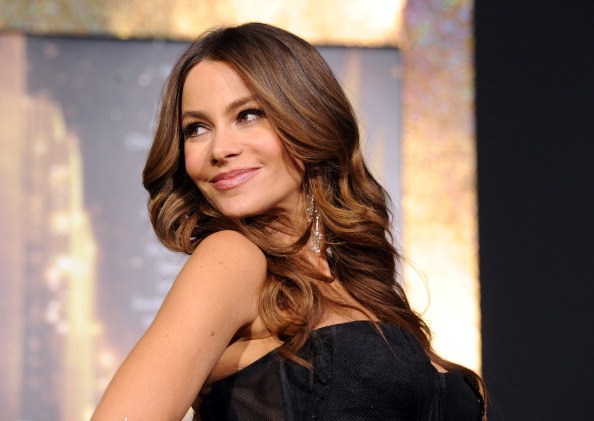 She dated a Republican once
In 2011 ABC News revealed that Sofia Vergara's boyfriend Nick Loeb was strongly considering a run for the Florida Senate. Reports were that she would be involved in his campaign. She was quoted as saying that she was "Very excited for him." This move was in sharp contrast to the rest of her Modern Family cast mates whom are devout Democrats. She is now married to Magic Mike XXL Actor, Joe Manganiello; a choice that both she, her family, and the rest of the world are extremely pleased with.   They have the moniker of being the "perfect couple."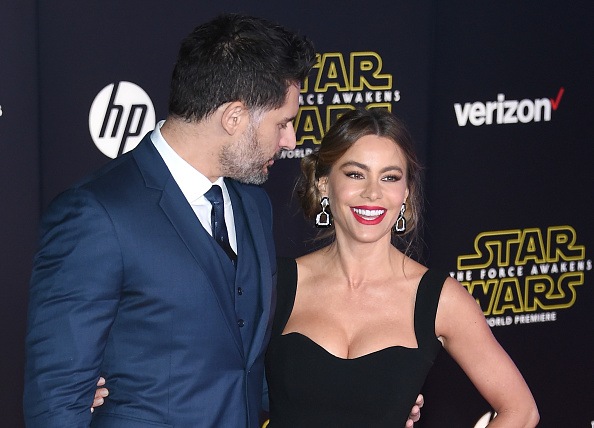 She's won and been nominated for several awards
Vergara earned Emmy, Golden Globe and SAG Award nominations for her featured role on Modern Family. In 2010, 2011, 2012, and 2013, Sophia was also nominated for the Prime Time Emmy Award for Outstanding Supporting Actress in a Comedy Series. She is reportedly the highest paid actress on a TV series. She started like many models do, filming a Pepsi commercial and landing bigger and better roles until she became a household name. You can watch her first Pepsi commercial (with Spanish Voice over) on YouTube.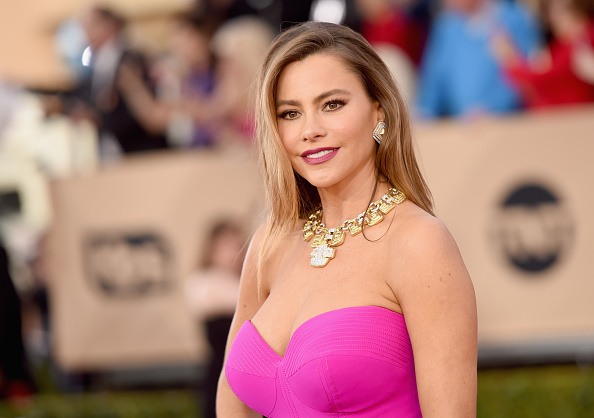 Her accent is 100% real
Born and raised in Columbia, the Latina actress is still amazed that people don't realize she has a genuine Spanish accent. This Tumblr quote sums it up: "I go out to a mall or restaurant and when somebody hears me they'll go, 'Oh my God, it's your real accent.'" Sofia does play up her infections a bit for her Modern Family role, but she really does have a natural accent that people often mistake for being embellished or fake.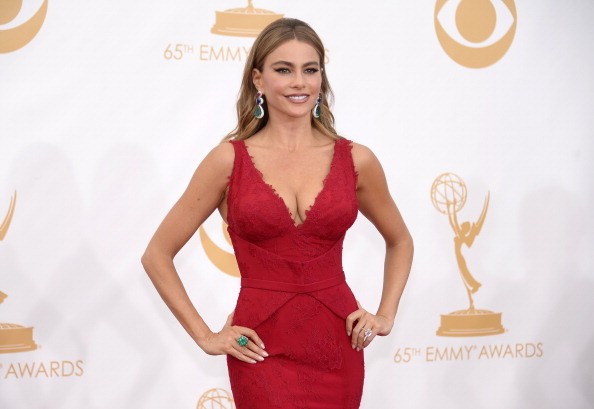 She's a natural blond
Sofia claims to be a natural blonde. She was quoted on Instagram as revealing, "I'm a natural blond, but when I started acting, I would go to auditions, and they didn't know where to put me because I was voluptuous and had the accent — but I had blond hair," she explained in a 2010 interview with Self magazine. "The moment I dyed my hair dark, it was, 'Oh, she's the hot Latin girl." Not everyone is buying that claim, however. NY Mag featured an article challenging that fact featuring a photo of Sofia as a brown haired little girl. Whatever the verdict, natural or not, Sofia knows how to wear her hair, whatever the color. She originally dyed her hair dark to get more Latina roles as many of the casting directors wanted brunettes for the parts.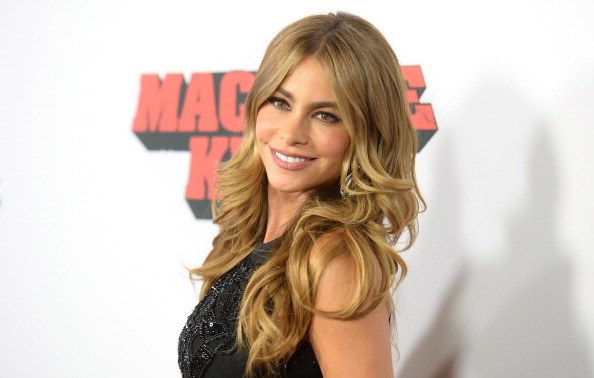 You can feel like Sofia with merchandise from K-Mart
Vergara has her own line of K-Mart perfumes and other goods that can make you feel like a superstar at an affordable price. Her signature perfume, Sofia, is a big seller for the store. In 2015 she nixed her deal with K-Mart as she needed to concentrate on other projects. Her direct answer about ending the four year relationship was, "I am currently focusing on enhancing my brand on a global level and realized the time had come to move in a different direction," Vergara told Women's Wear Daily today. "I am very grateful for the experience and loved everyone's insight and appreciate all their efforts over the past four years." The perfume can still be found on offer by the company, although there won't be any new products.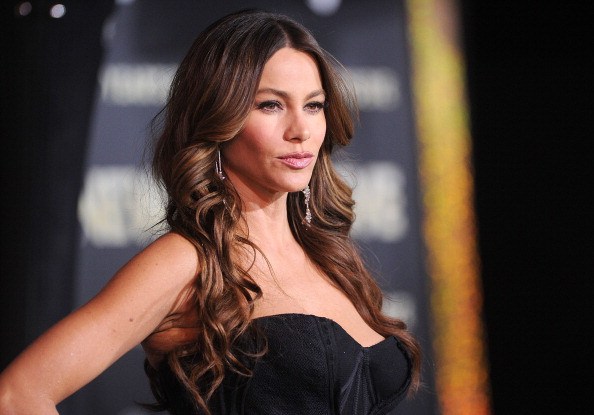 She is a Cancer Survivor
Sofia Vergara had surgery for thyroid cancer in 2000 after her shocking diagnosis. She had to have her thyroid gland removed. She is happily in remission and the cancer thankfully has not returned. She once had her son photoshop a picture of her with a scar on her neck to make light of the ordeal she faced. As in her acting roles, Vergara has a knack for combining the real struggles and issues of life with comedy to put others at ease, even when having to face down cancer.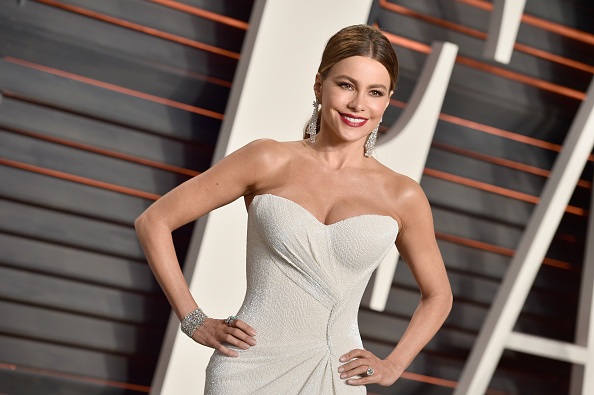 Her brother was murdered
Sofia's brother, Raphael Jose, was gunned down mysteriously and the killer or killers have not been caught.  Many people are saying that due to the killers never being brought to justice, the case should be reopened. A private investigator is now saying that there are witnesses that have not spoken out for fear of reprisals. Their testimony could be key in finally catching those who killed young Raphael Jose at the age of 25 in Barranquilla, Colombia.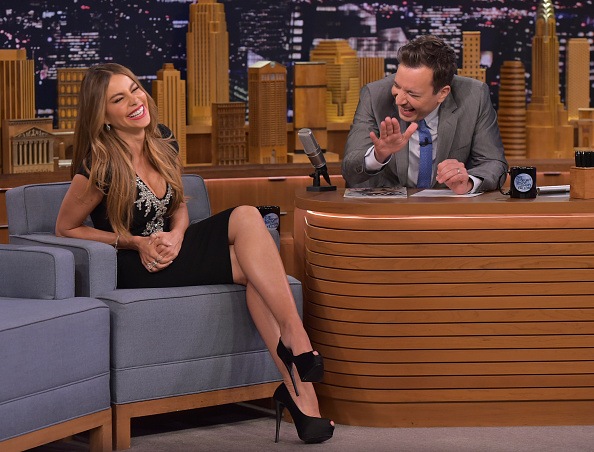 She's been married before
She got married at the young age of 18 to Joe Gonzalez and became a young mom at the age of 20 to her son Manolo. She later divorced and spent years as a struggling single parent. Her fist husband Gonzalez is reported to be a daredevil, who loves motorcycles and other rugged sports. Photos of her wedding with Sofia as a teen bride can be viewed on The Huffington Post.  A far stretch from her glamorous wedding to Joe Mangiello.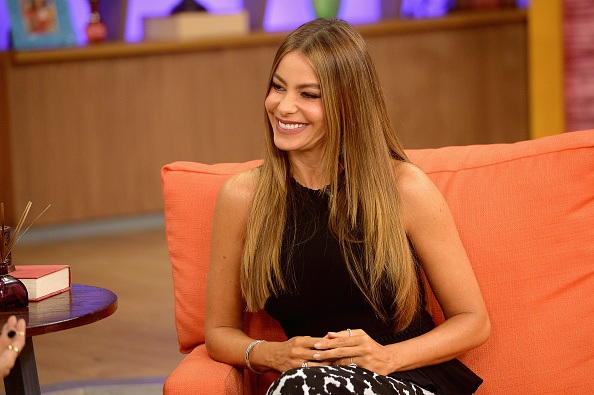 She was a Desperate Housewife
Many Desperate Housewives fans don't know that there was a Spanish language version of the hit show. Sofia played the role of the character resembling the Mary Alice character in the 2007 season. The show was called, Amas de Casa Desperadas. It was a hit with Spanish audiences and after Sofia's acclaim in the US, fans were on the hunt for those episodes online.  In fact, they still are to this day.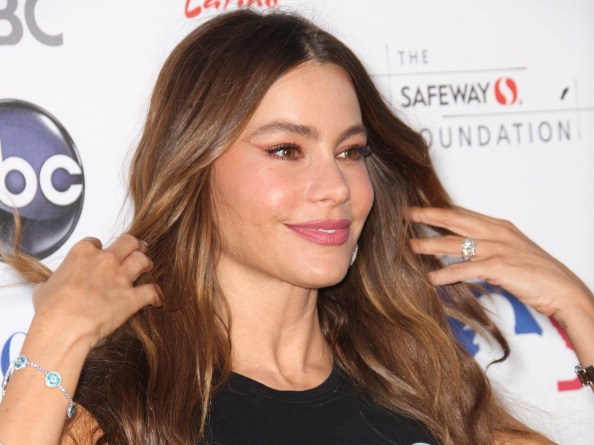 She is naturally curvy
Sofia's natural bust makes it very difficult to buy clothes off the rack.  She has to have items custom tailored.  In fact, Vergara wanted to have breast reduction surgery as a teen but her mom was against the idea. A Daily Mail article says that the Modern Family star claims she will have plastic surgery on her chest at some point in her career citing issues with her back and the pain increasing with time.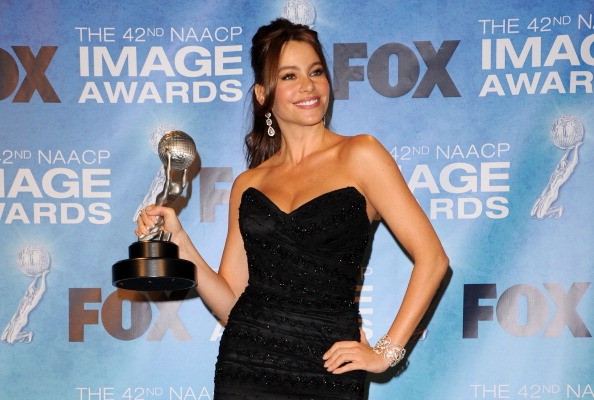 The role she lost
She was chosen for the female lead in a 2011 Independent Film The Paperboy.  However, shooting on the movie set conflicted with her Modern Family schedule so she had to pass. The Paperboy is an acclaimed drama starring Matthew McConaughey and the role Sofia was to play went to another tall beauty, Nicole Kidman.  We don't think that Vergara lost any sleep over having to pass over the role.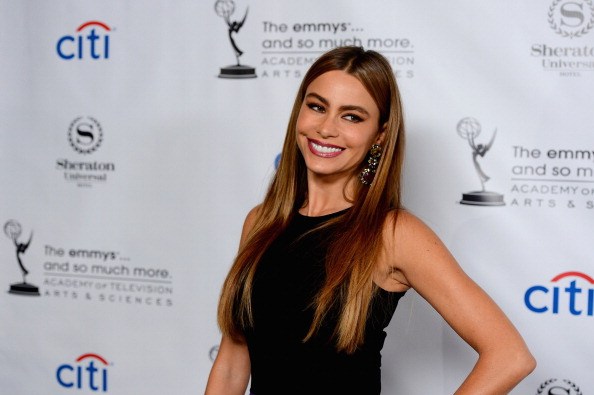 She loves her family
When Vergara was nominated for an Emmy, she bought tickets for all of her family to go to the show.  Despite her busy schedule, Sofia makes time for family, especially for her son with whom she is extremely close with.  After all, she had Manolo at the young age of 20 so she feels a natural bond with him having to live life as a single mother and recently adjusting to her profound success as an actress.  That transition isn't easy for any family.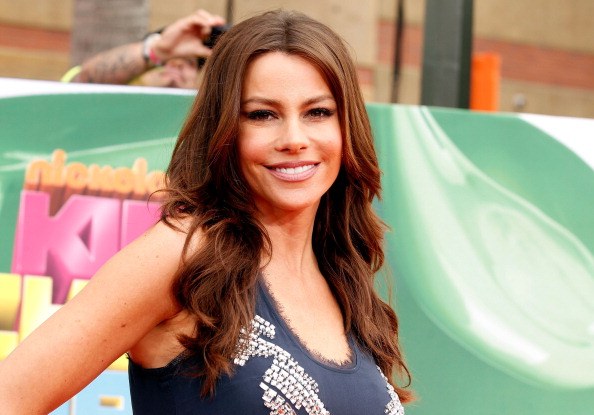 She enjoyed doing Covergirl ads with Ellen Degeneres
The superstar, who says she had never had any cosmetic enhancement done, was happy to do commer with Ellen DeGeneres. According to LA Pulse, both ladies had a great time hamming it up for the camera.  After all it's Vergara's comedic chops that has gotten her so much acclaim for her role as Gloria on Modern Family.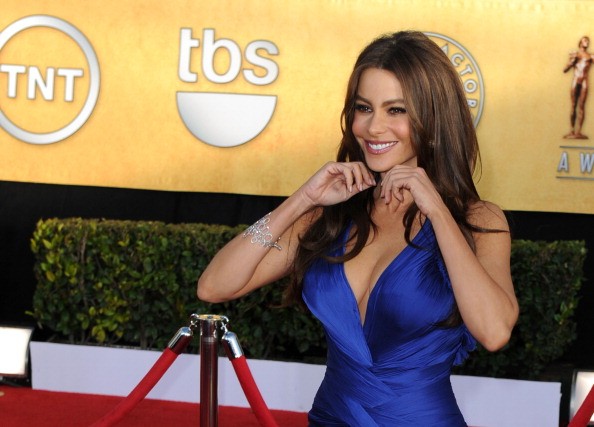 She went to private school
Sofia attended a private bilingual Spanish/English school, known as Marymount School Barranquilla.  It was there that she perfected her English and began her education.  If not for this type of education Vergara doesn't think she would have had the confidence to pursue a career in acting.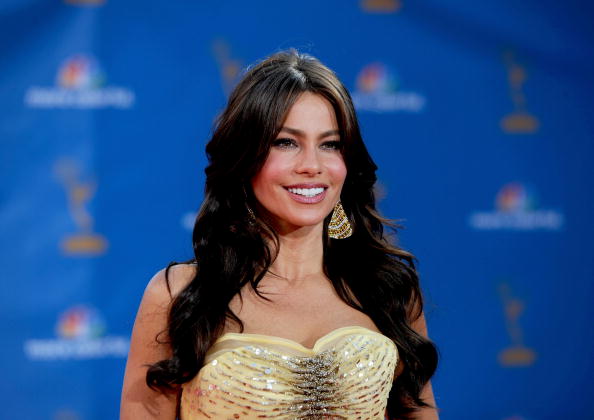 She was always an Ed O'Neil Fan
As a youngster, she would watch the Spanish dubbed version of "Married With Children," which was a hit around the world. Ed O'Neil's Al Bundy would be always playing off of his wife their on screen relationship resulted in a hit show that made dramas about everyday family life popular again. Little did Sofia realize she would help make family comedy shows "must see TV" again with Modern Family. She always thought he was a great actor and now she gets to play his wife. That may account for the amazing chemistry between the actors as she had admired him for quite a while.