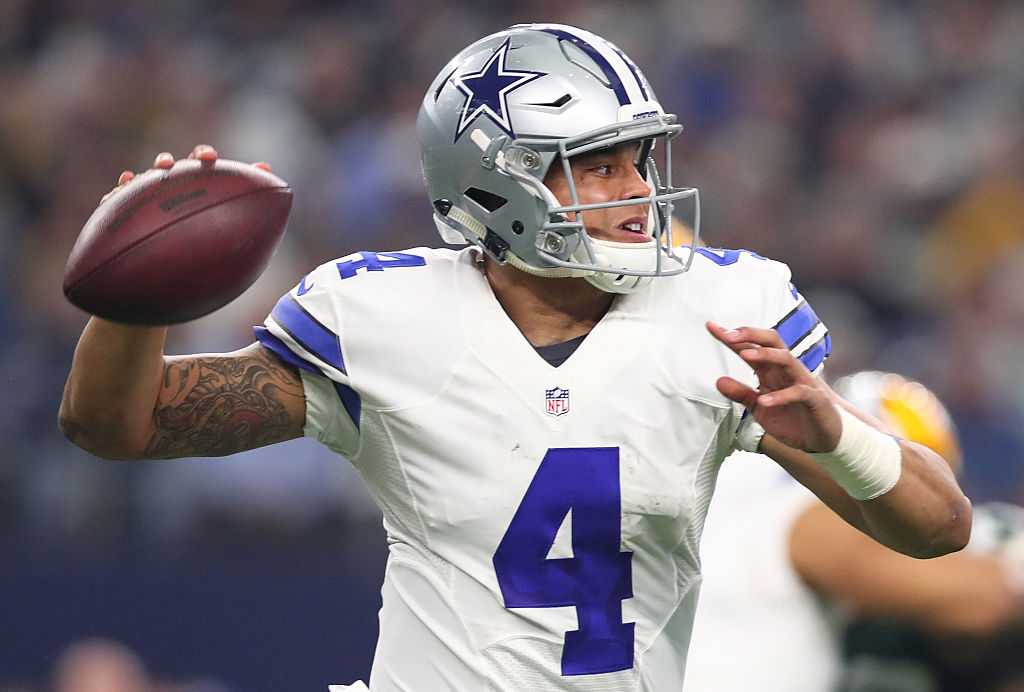 Quarterbacks are at the heart of an NFL team. The fans love them and have high expectations of them. These players are often the highest-paid men on the team because league bosses know exactly how crucial a good Quarterback is to win after win and the continued success of their side.
Sportsmen that are so highly paid are well advised to go into business when their playing days are over. Otherwise, all the money they have earned can be squandered on living an extravagant lifestyle in the short-term, leaving the player worse off in the end. Some of these guys can end up living paycheck to paycheck once they have squandered their earnings.
The fact is that NFL quarterbacks are paid more these days than they ever have been; they are certainly paid more than players from a couple of decades ago. Still, some of today's hotshot players are worth less in financial terms than quarterbacks from yesteryear. Read on to discover which quarterbacks have made it, according to their net worth.
(Photo by Tom Pennington/Getty Images)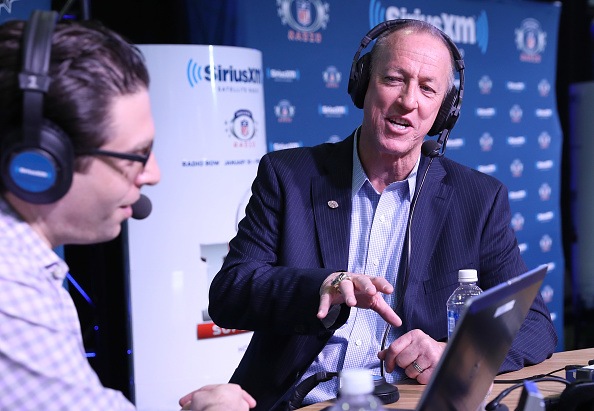 Jim Kelly $20 million
Jim is one of the most famous quarterbacks of all-time. Despite his battles with health, he is still a hero to many fans. It's been 20 years since Jim, born James Edward Kelly, retired from his high-flying career as a quarterback for the Buffalo Bills. Jim Kelly was elected to the Pro Football Hall of Fame a few years back.
Jim is known to be as smart off the field as he was on it. His net worth is $20 million, thanks to his business enterprises and his comfortable but not overly flamboyant lifestyle. Jim Kelly's has made some good investments with his NFL salary that have really paid off for him. It's thanks to his canny business sense that he is on the top of this list.
 (Photo by Cindy Ord/Getty Images for Sirius XM)
Andrew Luck $140 million
What a player and what a "lucky" man. The Indianapolis Colts player is a real star with a previous salary worth $30 million per season of NFL to prove it.
Andrew Austen Luck has been a successful sportsman since his college days when he received the Maxwell Award and was twice nominated as an All-American player. With this track record, Luck has been compared to LeBron James. He has led his team to some stunning victories and is now the highest paid player in the NFL. In 2016 Andrew Luck signed a new salary deal – a six-year extension worth approximately $140 million. Luck may not be the highest paid sportsman alive, but this deal has set a record for sportsmen's salaries. He is number two on this list and team managers say that despite injuries in 2015 his best days are ahead of him.
(Photo by Andy Lyons/Getty Images)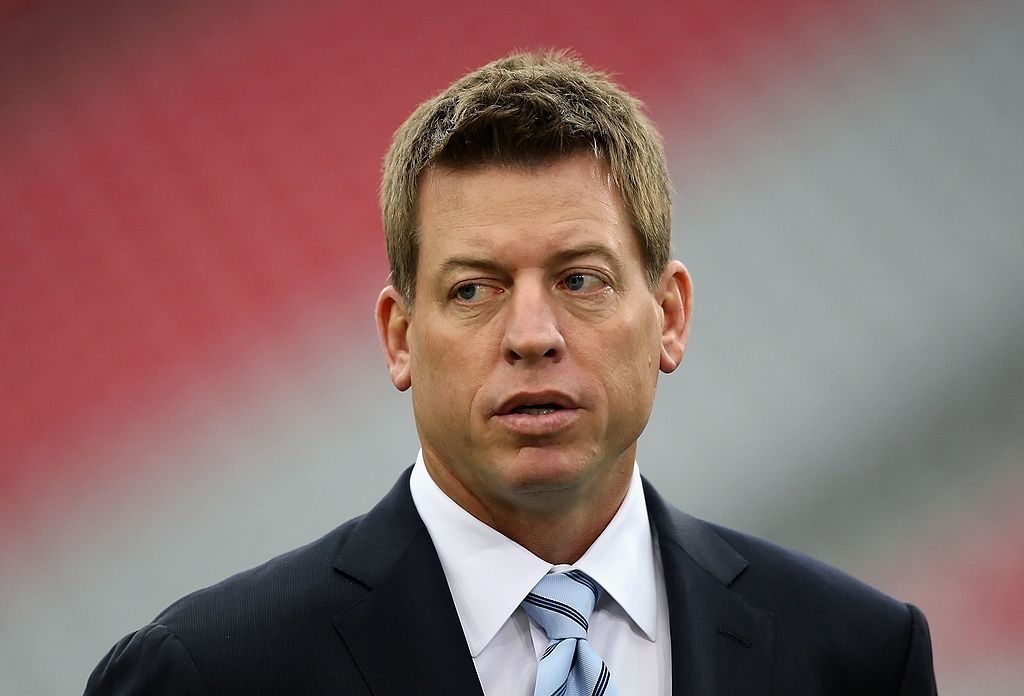 Troy Aikman $25 million
A former Quarterback for the Dallas Cowboys, Troy is now a sportscaster and commentator. What better man could there be for this job than such a famous and well-liked sportsman? Aikman spent his career of twelve consecutive seasons with the Dallas Cowboys, leading his team to a number of Super Bowl victories. He is now a member of the Pro Football Hall of Fame. Still considered to be one of the richest quarterbacks in NFL history, Aikman has led an active life since he retired from the league. He is involved in radio sportscasting as well as charitable activities as the Chairman of the Troy Aikman Foundation.
Troy Aikman has been astute enough to realize that once his NFL career was over he would need to keep supporting his family. He has done this in a way that keeps him in the public eye and he is still a part of the sport that he loves.
 (Photo by Christian Petersen/Getty Images)
Dan Marino $35 million
Number four on this list is Dan Marino a former Quarterback for the Miami Dolphins. His jersey number, 13, has been retired for good and he is still one of the most famous Quarterbacks in NFL history. He has won many awards including the NFL Man of the Year. This award was not given for his on-field skills but for his post-career charitable works.
Marino is now a television sportscaster, which is just one role that he plays among his many other activities. He has established the Dan Marino Foundation for sufferers of autism. He has also developed a minor career as an actor, playing in Ace Ventura Pet Detective with comedian Jim Carrey.
Dan Marino is a devoted husband who continues to support his wife and their children through his endorsements of health products and his responsible investments of the money he earned as a starring NFL Quarterback.
 (Photo by Tibrina Hobson/Getty Images for Pepsi)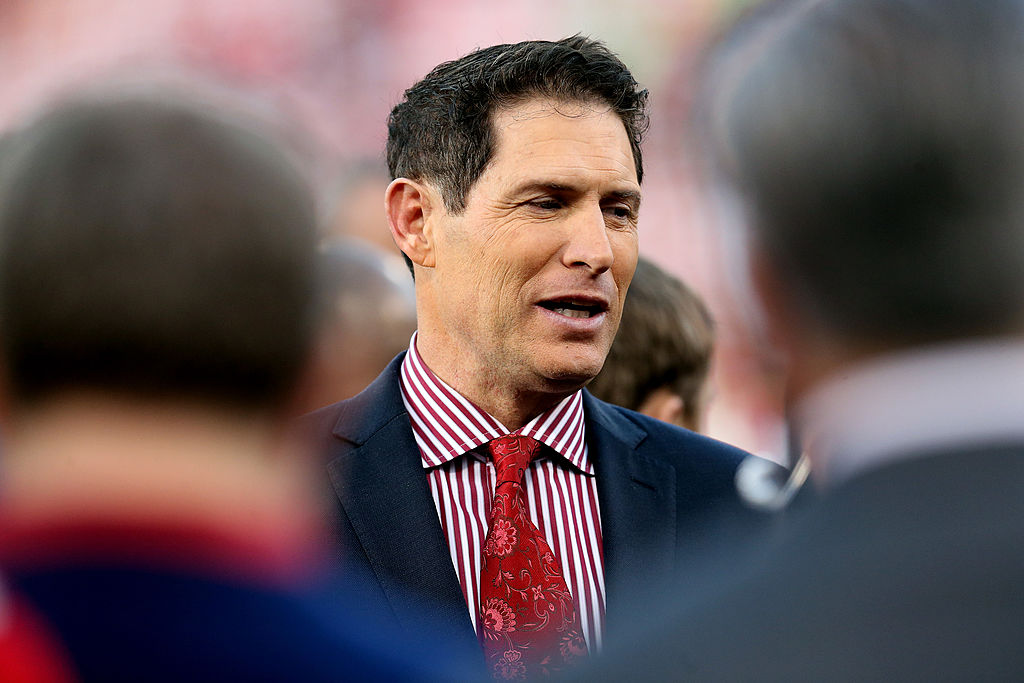 Steve Young $40 million
The sportsman and former NFL champion is the great-great-grandson of Brigham Young, the famous leader of the Mormon Church. With this kind of background, it is no wonder that Steve was such a successful NFL Quarterback, playing thirteen seasons with the San Francisco 49ers. He started his career playing college football at the Brigham Young University.
Steve Young was known for his skills as a passer. His record as best retired NFL passer stands at second only to that of Tony Romo. Young has been named Most Valuable Player several times and is now a member of the College Football Hall of Fame and the Pro Football Hall of Fame. Due to his position as a commentator on ESPN, Steve's face is still very recognizable today. Young is also a well-known philanthropist who is the National Advisor to ASCEND. His net worth has reached approximately $40 million.
 (Photo by Stephen Dunn/Getty Images)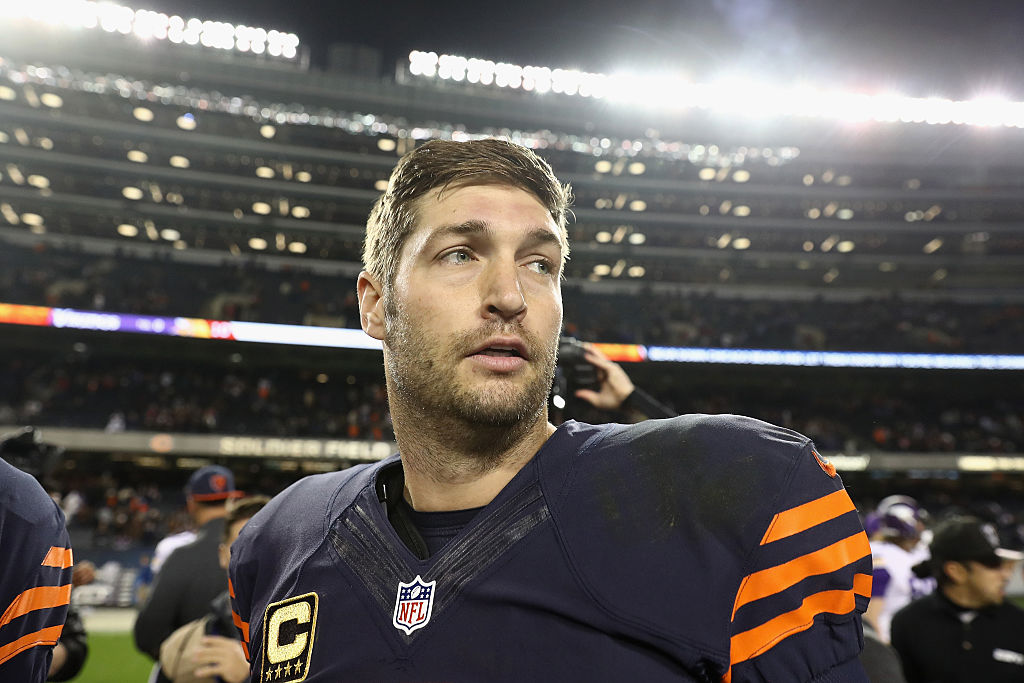 Jay Cutler $40 million
Jay Cutler is retired as of 2016. During his career as a Quarterback with the Denver Broncos and the Chicago Bears he reached great heights. He has a great track record and an impressive net worth for such a young player. Now married to Kristin Cavallari, Jay has a family of two sons and a daughter.
Cutler was known for his startling athletic ability; he ran the forty-yard dash in 4.77 seconds. He also had one of the strongest throwing arms in NFL, though he was also known for bouts of temperament and so-so playing.
Jay Cutler is considered to have been the best Quarterback that ever played with the Chicago Bears. His current net worth is around $40 million.
(Photo by Elsa/Getty Images)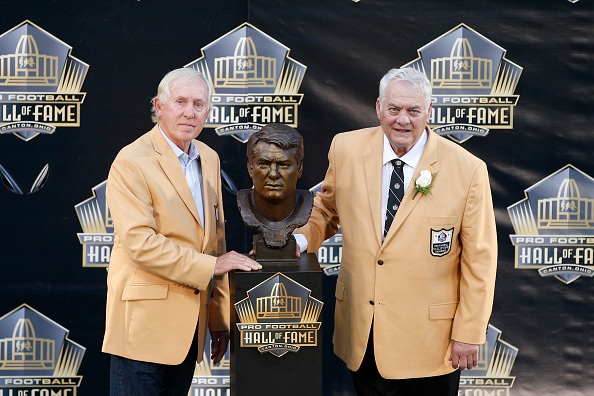 Francis Tarkenton $40 million
"Fran" Tarkenton has been retired for a while now, but he has always been a busy man. This champion NFL Quarterback played fourteen seasons with the Minnesota Vikings and four seasons with the New York Giants. What a player he was; when he retired in 1978 he had claimed all of the NFL records created by Quarterbacks until then.
Tarkenton was a pioneer investor in computer software who founded Tarkenton Software. Once this company was sold to Sterling Software in the year 1994, Fran moved on to a new profession – that of promoting. He promoted the career of Tony Robbins and he also founded the company GoSmallBiz. What a brilliant man and what a brilliant career, spanning such opposing endeavors. From Quarterback to software developer Francois Tarkenton has a net worth of $40 million.
 (Photo by Joe Robbins/Getty Images)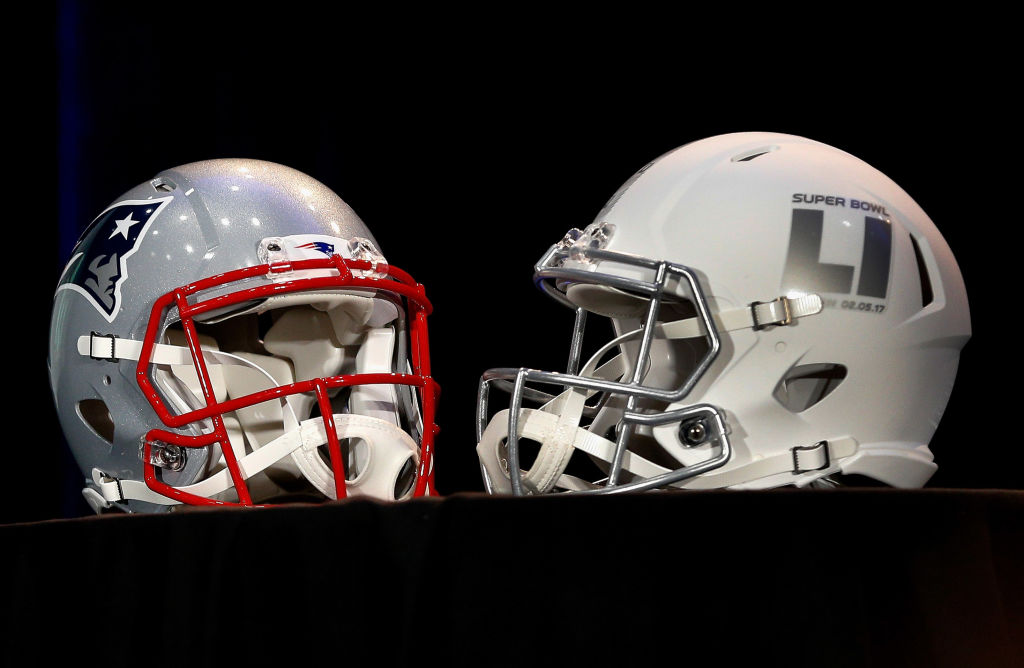 Drew Bledsoe $50 million
His full name is Drew McQueen Bledsoe and he played fourteen seasons for the New England Patriots. Although the records he set have since been surpassed by other players, in 1995 Bledsoe set an NFL record by attempting 175 non-intercepted passes. The teams he played for were the New England Patriots, the Buffalo Bills and the Dallas Cowboys. Bledsoe's face was so well-known at that time that he was thought of as the poster boy for the NFL franchise. He was inducted into the New England Patriot's Hall of Fame in 2011.
His career in the NFL came to an end in 2007 with awards and honors placing him as one of the greatest NFL Quarterbacks. He now runs the Doubleback Winery. Promotional advertisements for the winery have featured Ernie Els, Greg Norman and Tom Seaver. Drew Bledsoe's net worth approaches the figure of $50 million.
 (Photo by Bob Levey/Getty Images)
Joe Flacco $55 million
Joseph Vincent Flacco is still a young man and he's still playing for the NFL. He was born in 1985, is aged 32 and plays for the Baltimore Ravens. His career awards and highlights are numerous. For instance, Flacco has been designated the Most Valued Player of 2012, has been awarded a place on the USA Today's All-Joe Team, won the FedEx Air NFL Player of the Week Award and won the GMC "Never Say Never" Moment of the Week.
In 2016 Flacco signed a three-year extension deal to remain with the Ravens. As a sideline to his many athletic records, Joe Flacco was awarded the Most Attractive Player in the League award in 2017 by Fanatics Sports Retailers. He has not yet been severely injured despite having one of the strongest throwing arms in the league. With a current net worth approaching $55 million, who can say what is yet to come for Joe Flacco?
(Photo by Ronald Martinez/Getty Images)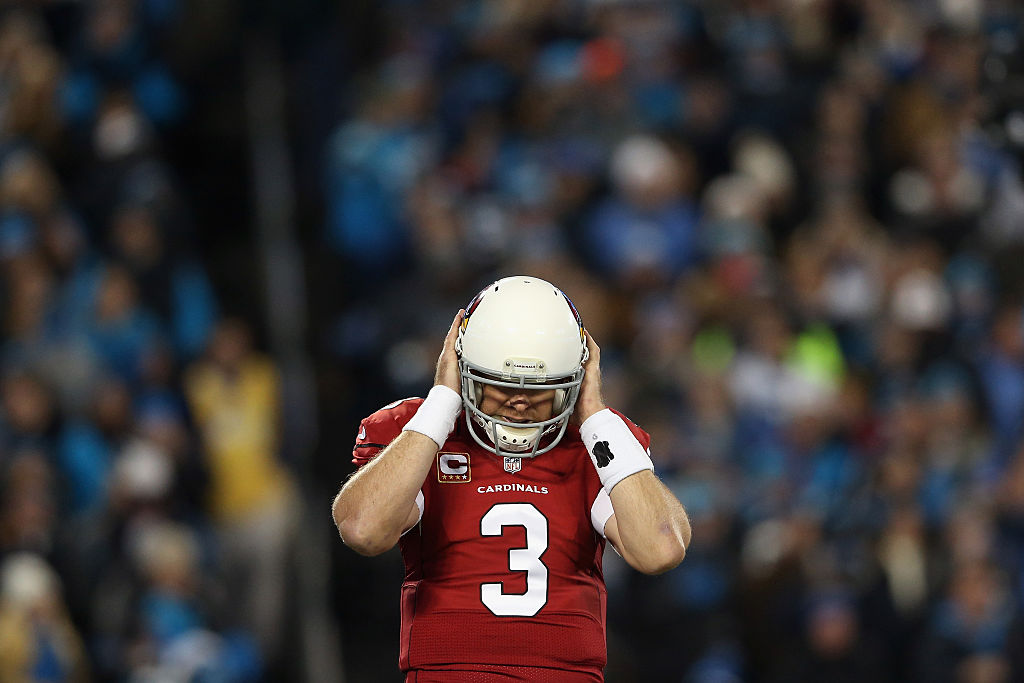 Carson Palmer $60 million
Born in 1979 Carson Palmer was a sportsman from early on. As a youngster, he was tutored by the "Quarterback Guru" Bob Johnson. His adult height is 6'5″ and he has always had a strong arms and legs. Following a successful college football career, he has played Quarterback for the Cincinnati Bengals, the Oakland Raiders and the Cincinnati Cardinals.
Following reconstruction surgery for a knee injury, Palmer went on to play extremely well, garnering many honors and awards. In 2016, he signed a one-year extension contract to stay with the Cardinals which has increased his net worth by approximately $25 million.
Palmer became a registered organ donor to show his gratitude to the woman who had donated her tendons to repair his damaged knee. He is married and has twins, a son and a daughter. His current net worth is said to be around $60 million.
(Photo by Streeter Lecka/Getty Images)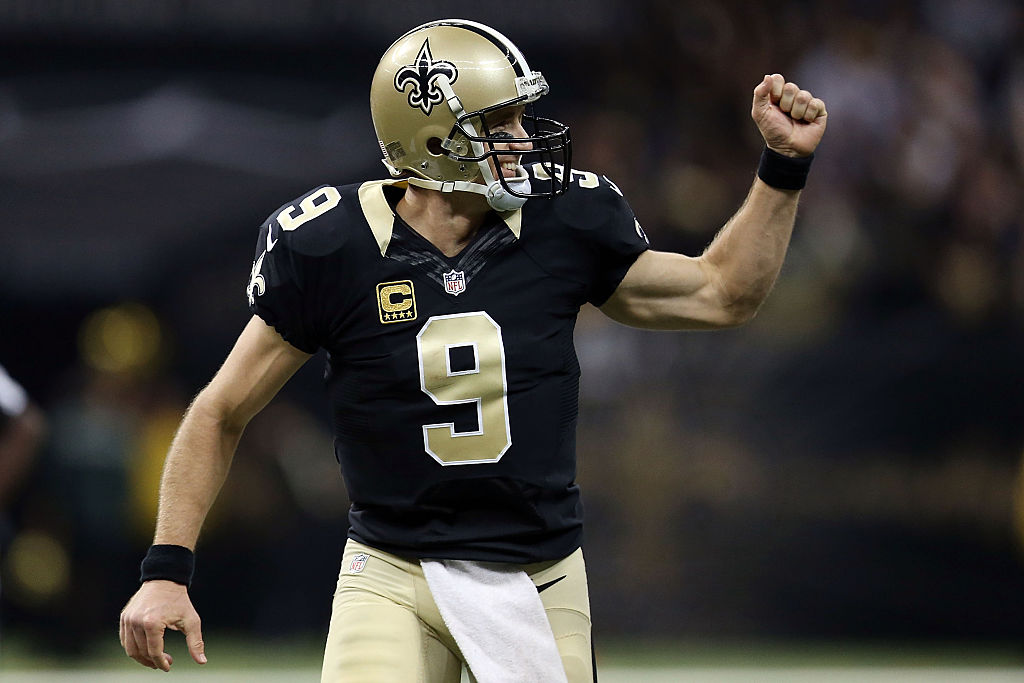 Drew Brees $62 million
Drew Brees' father was a trial lawyer and his mother an attorney. Yet both his parents were also athletic. His Dad played for the Texas A&M Aggies Men's Basketball Team and his Mum played three sports at All-State level. Maybe this is where Drew got his talent. He now plays for the New Orleans Saints.
Brees has garnered his share of awards during his years as a college football player and in his present career as a Quarterback. He's been nominated for the ESPY Award Best Record-Breaking Performance athlete and inducted into the Texas Sports Hall of Fame.
Besides holding many NFL records Drew Brees has written the book Coming Back After Adversity. Brees also served on the Executive Committee of the National Football League Players Association. His current net worth may have exceeded $62 million. Being the smart man that he is, he's unlikely to let this fortune slip through his fingers post his career.
(Photo by Chris Graythen/Getty Images)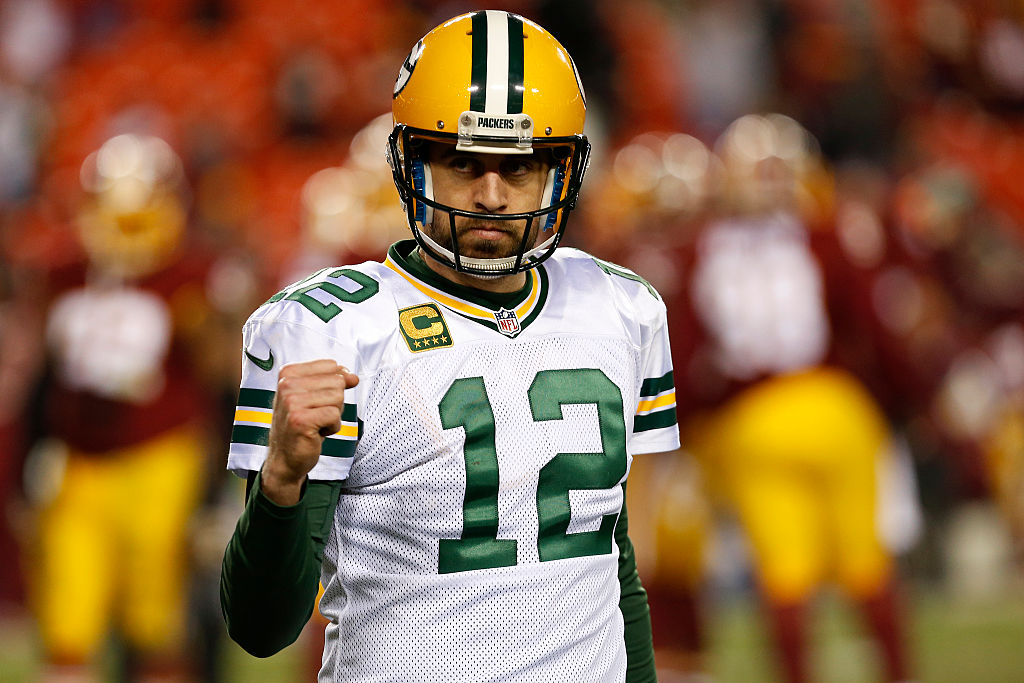 Aaron Rodgers $62 million
Aaron Rodgers is the Quarterback for the Green Bay Packers. This NFL team has won 13 championships, the highest number of games won by a team in the history of the NFL. The years 2008 to the present year are called the Aaron Rodgers Era by the Green Bay Packers fans.
During the earliest years of his NFL career, Rodgers was a backup player, supporting Brett Favre. These days he holds the top rating for a passer with a score of 104.1. At a height of 5'10" he is not the tallest man in the league, but he holds many records and is well-known for his celebration gesture the Championship Belt, in which he places an imaginary championship belt around his waist when he has made a touchdown.
Rodgers is a well-loved player, known also for taking part in advertisements for State Farm Insurance Company. His net worth is over $62 million. As he's already demonstrated his ability for hard work, he will probably increase this figure in the years to come.
 (Photo by Rob Carr/Getty Images)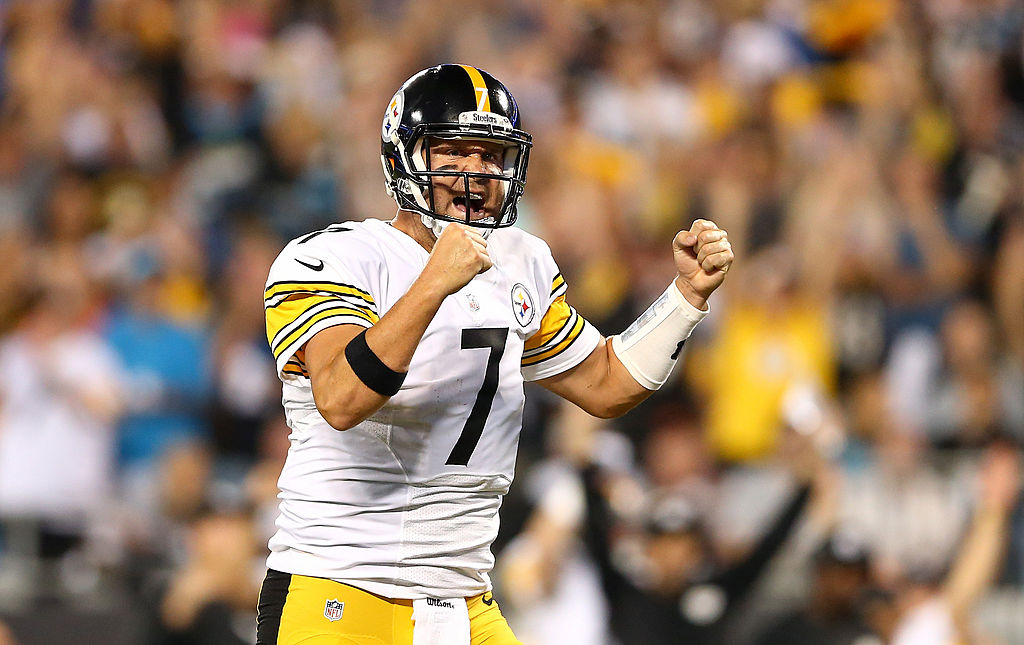 Ben Roethlisberger $72 million
Ben Roethlisberger was born in Lima Ohio; he has the nickname Big Ben. His family is of Swiss descent. As a Quarterback for the Pittsburgh Steelers Ben is known as a big friendly guy but watch out for him when he's on the field. He's been playing for a while and he was drafted by the Steelers from his college football team in 2004. Roethlisberger wears the number 7 jersey just like John Elway, a player of whom he is a big fan.
Roethlisberger has been ranked 21st of 2016's 100 Top League Players. That's pretty high on the list. Ben is married to Ashlee Harlan. As of 2016, he is a father to a daughter and two sons.
It looks like Big Ben is Roethlisberger's name is going to be around for quite a while yet with all the sandwiches and burgers named after him. Ben Roethlisberger has amassed earnings to the total of $72 million.
(Photo by Streeter Lecka/Getty Images)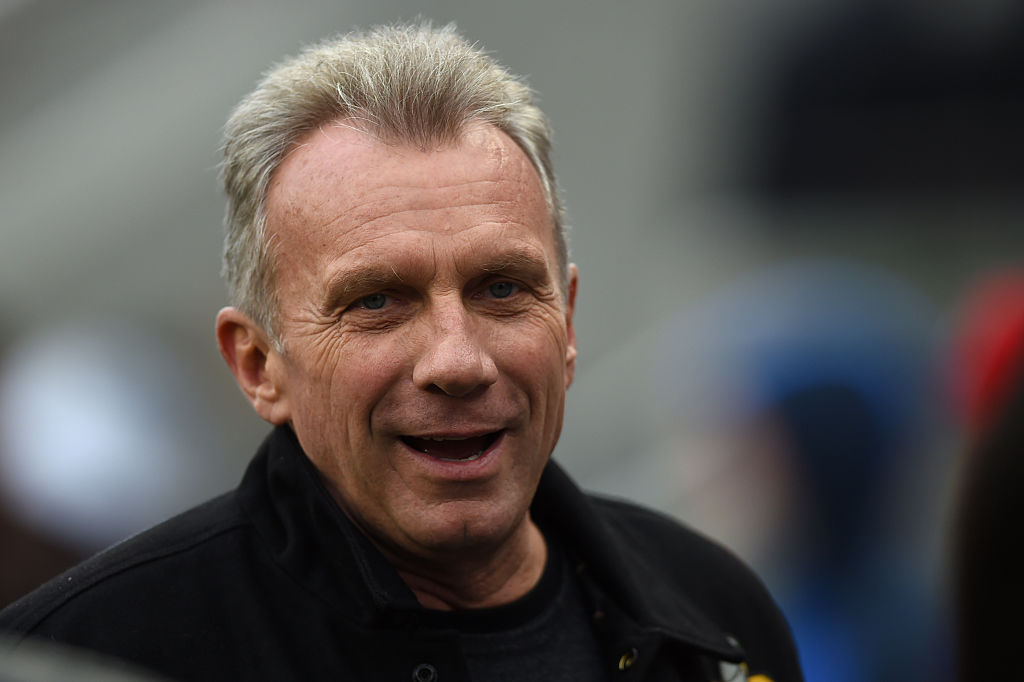 Joe Montana $80 million
Joe Montana, now there's a famous name. Here's another tip – he's also been known as "Joe Cool." He spent most of his NFL career with the San Francisco 49ers but he also played Quarterback for the Kansas City Chiefs. The most exciting record he holds is as the player who was named the league's MVP three times. He also led his team to four Super Bowl wins.
Aged 60, Montana retired in 1995. His jersey, number 16 has been laid to rest by the 49ers.
Joe Montana played in the NFL 75th Anniversary All-Time Team. He was named Number 3 in the Sporting News 100 Best Players of the Decade. He has also earned a spot in the Pro Football Hall of Fame.
Montana has been married three times and has four children with his current spouse Jennifer Wallace. The couple lives a fairly private existence. Joe has a $80 million fortune and is the founder of the wine label Montagia.
(Photo by Thearon W. Henderson/Getty Images)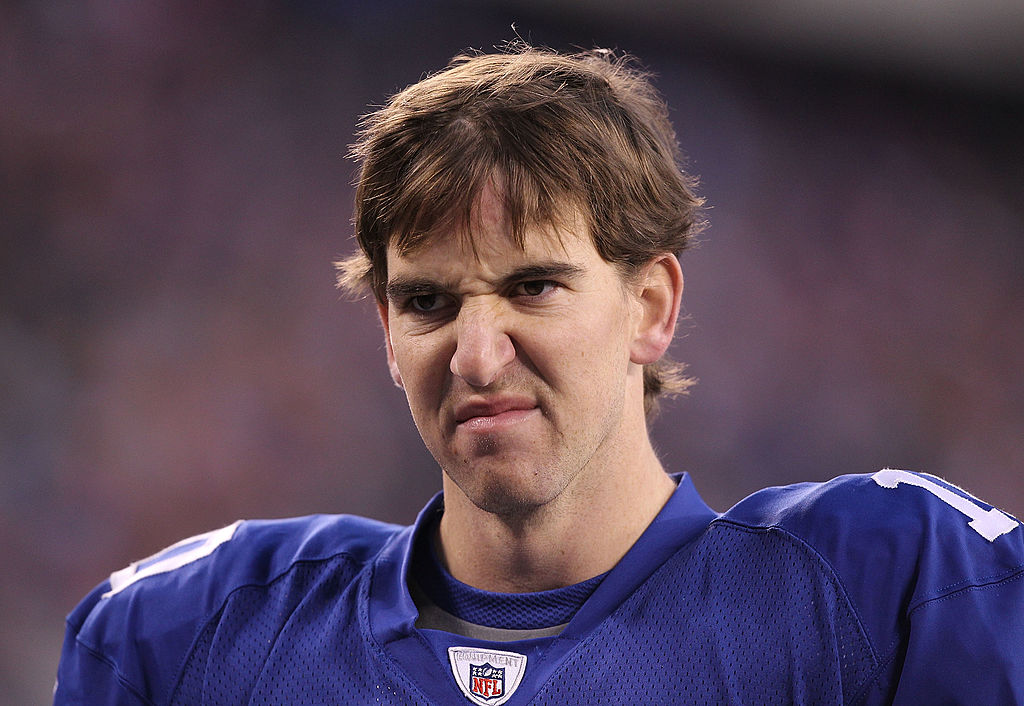 Eli Manning $130 million
Eli Manning comes from a famous family. His Dad is Archie Manning an old-school NFL Quarterback and his older brother is Peyton Manning, also a Quarterback. Another brother Cooper Manning was picked for a sports career but retired early when he was diagnosed with a spinal disorder. Overall you could say that talent runs in the family.
Born in 1981, Manning is still playing for the New York Giants, as he has done since 2004. In 2016 Eli Manning and Larry Fitzgerald were co-winners of the Walter Payton NFL Man of the Year Award. Eli Manning has done several endorsements including high-profile ads for Oreo Cookies, Citizen Watches Toyota and Reebok. He is the 10th rated leading passer in the NFL and he has led his team to two wins at the Super Bowl.
As Quarterback of the New York Giants, he receives a "giant" salary of $30 million per year. This has helped him to amass a fortune of $130 million.
(Photo by Al Bello/Getty Images)
Brett Favre $100 million
This former Green Bay Packer Quarterback is extremely well-known in the world of NFL and beyond. His nickname The Gunslinger refers to his ability to pass the ball at high-speed. Favre was born in 1969 and has played 14 seasons with the Packers. He also played some seasons for the Minnesota Vikings, the Atlanta Falcons and the New York Jets. Many of the records held by Favre at the time of his retirement were related to passing. He was then the champion in passing yards and passing touchdowns. He still holds records in Most Career Pass Attempts and Most Career Pass Completions.
Brett Favre sustained some concussions during his career and these severe blackouts led to his retirement. The other Firsts that have confirmed his place in NFL history are being the only Quarterback to win MVP three years in a row and being the first Quarterback in history to lead his team to wins over all 32 league teams.
Favre continues to work even though he is retired. He starred in the movie Something About Mary and this humble league superstar still wears Wrangler jeans. What a champion – and what a millionaire – with a fortune of $100 million.
(Photo by Mike Ehrmann/Getty Images)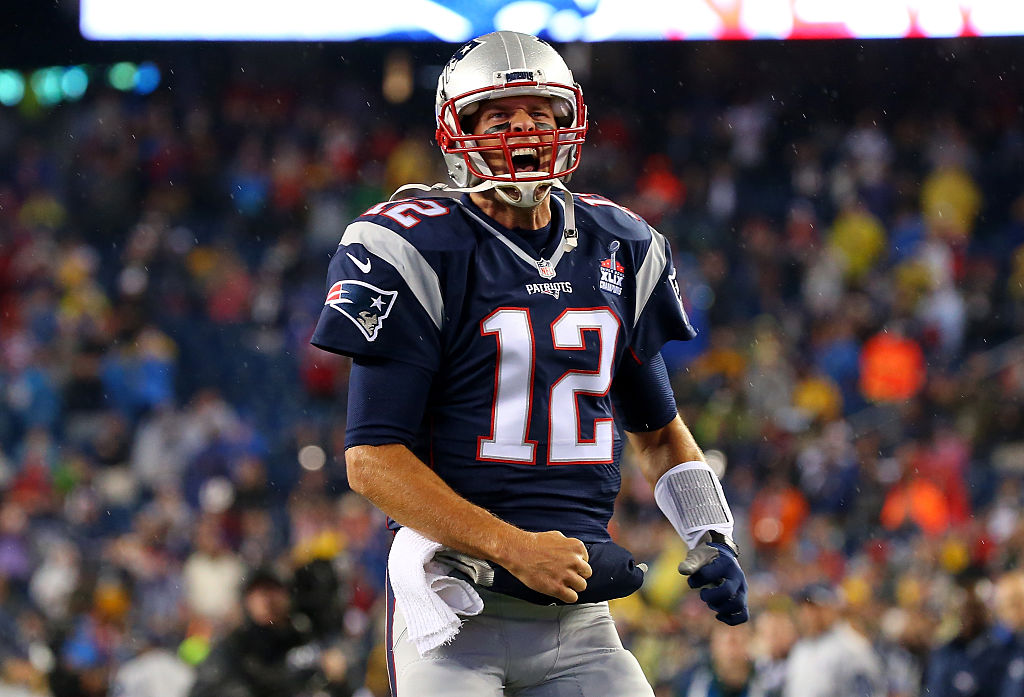 Tom Brady $180 million
Tom Brady is a good-looking man and a wealthy one. The wealth comes from his career as a New England Patriots Quarterback, not to mention he is married to supermodel Gisele Bϋndchen who also earns a high income.
Some of Brady's fame comes from winning four Super Bowl MVP awards, though he has also led the Patriots to fourteen wins. This record stands alone; it is more wins than any other NFL Quarterback has ever gained for his team. These records are not the only ones he holds. Tom Brady has never played in a losing season as a starting NFL Quarterback.
Despite being involved in the DeflateGate scandal Tom Brady signed a two-year extension in 2017. He will be on the field in 2018 and 2019.
Brady accepted that he would not be able to play in the first four games of the 2016 season. He's very much a star player and many say that his career will continue until he's in his 40's. Having already earned a fortune of $180 million, who can say what his future may hold?
(Photo by Jim Rogash/Getty Images)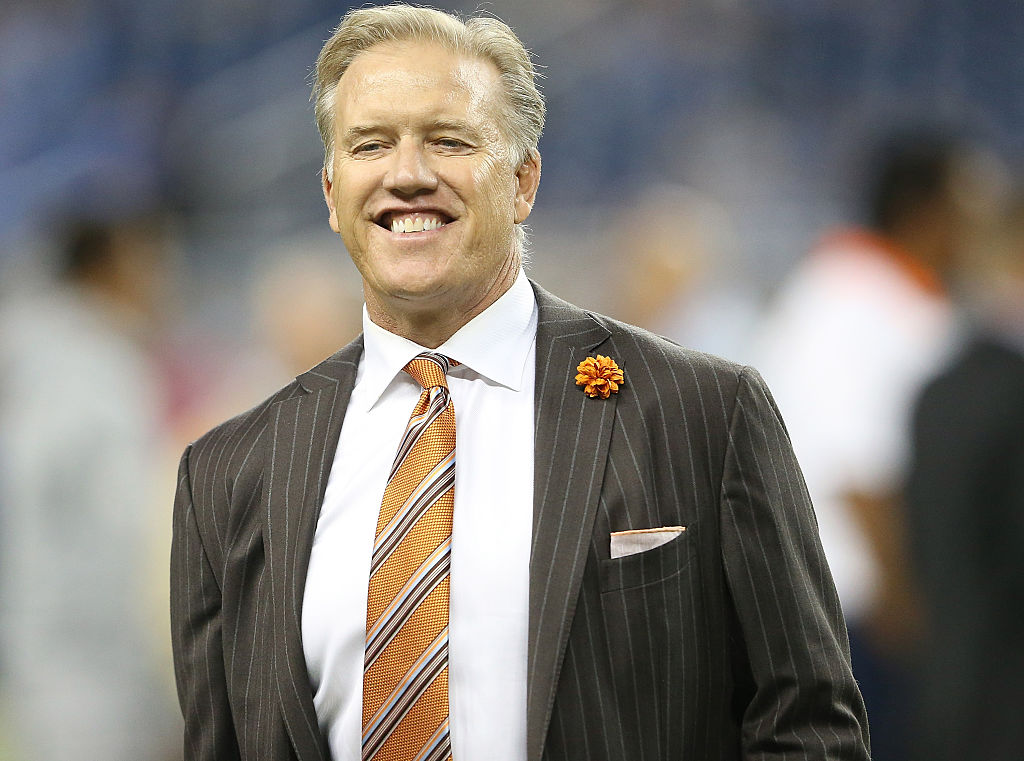 John Elway $145 million
Elway is a former NFL Quarterback but what a towering player. He spent the sixteen years of his career playing for the Denver Broncos. After his retirement, Elway became the General Manager and the Executive Vice President of Football Operations for the Broncos. This is a position which he still holds today.
John Elway still holds many Denver Broncos records which have not been superseded. These 33 records include the Most Total Offensive Yards, Most Total Touchdowns, Most Total Plays and the Best Winning Percentage.
Elway has been inducted into the Pro Football Hall of Fame and the College Football Hall of Fame.
A shrewd business sense has paid off well for John Elway. He owns two Elway's Steakhouse Restaurants and has also invested in Auto Dealerships. He now owns two Toyota Scion Dealerships and Chrysler dealership and a Chevrolet dealership.
These savvy financial dealings have gained a huge fortune for John Elway. His current financial worth touches on $145 million.
(Photo by Leon Halip/Getty Images)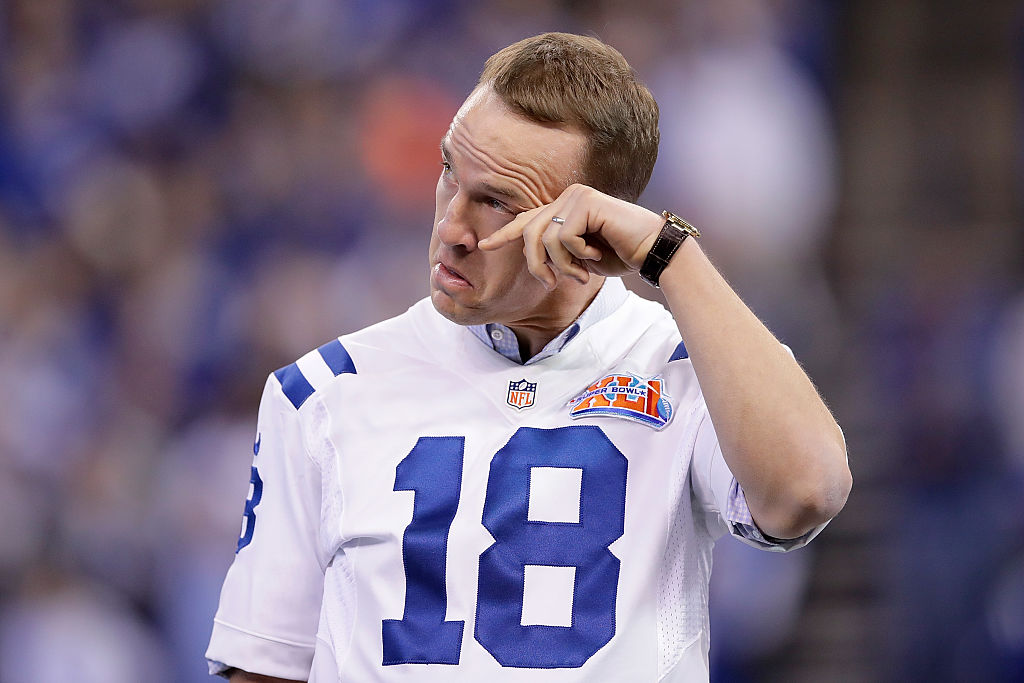 Peyton Manning $200 million
Remember the Manning family? We've reviewed Eli Manning and now it's time to take a look at his elder brother Peyton.
Peyton Manning's first claim to fame is that he re-energized the Indianapolis Colts and in 2007 led them to their first Super Bowl victory in many years. Manning stayed with the Colts until 2011. From 2012 until 2015 he played for the Denver Broncos.
Some of Manning's best awards are the 2012 Best Comeback Player of the Year, after his season-ending neck injury in 2011 and the Best Record Breaking ESPY Awards in 2014 and 2015. He has also won 27 AFC Player of the Week Awards.
Peyton Manning is known as the best regular season Quarterback in the whole of NFL history. In the summer Peyton, his Dad Archie and siblings Cooper and Eli run the Manning Passing Academy, teaching young Quarterbacks offensive skills and other playing techniques.
Manning has earned the huge fee of $248,732,000 for his NFL playing skills. He retains a huge pile worth $200 million after he's paid his taxes.
(Photo by Andy Lyons/Getty Images)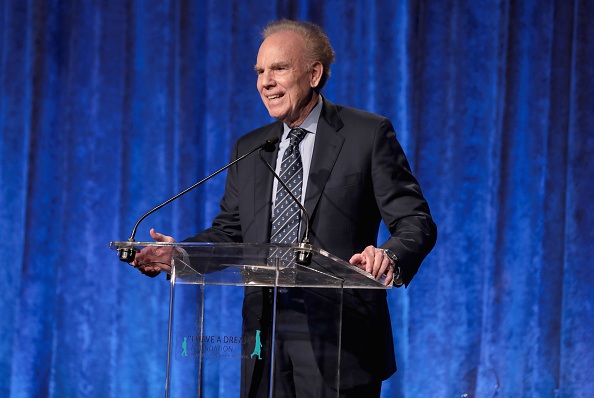 Roger Staubach $600 million
This former Heisman Trophy winner is one of the richest NFL retirees in history. It was his college football career in the US Naval Academy that scored Staubach the big trophy. In spite of his color-blindness, Staubach served a tour of duty in Vietnam in 1967-1968. Since then Roger Staubach has played 10 seasons with the Dallas Cowboys from 1969 – 1979.
Roger Staubach was a player with a yen for dramatics. He was a great scrambler which earned him the nickname Roger the Dodger. His ability to play scoring drives allowed him to lead the Dallas Cowboys to victory by scoring those drives in the final two minutes of the game. It may have been these startling wins that caused a 2010 Dallas Morning News Poll to elect him Best Dallas Cowboy of all time.
Staubach has continued succeeding well into his retirement. His backup plan was always to go into Real Estate and he has done that, becoming the Executive Chairman of Jones, Lang, LaSalle Realtors.
In his long-term career, Roger Staubach has amassed a fortune of $600 million. What a success story before and after his NFL playing years.
Only the fans can say if these NFL Quarterbacks are worth the gigantic salaries that they earned. We think that Quarterbacks who held on to the money they earned while playing and then added to it during their retirement are worth every cent.
(Photo by Cindy Ord/Getty Images for I Have a Dream Foundation)