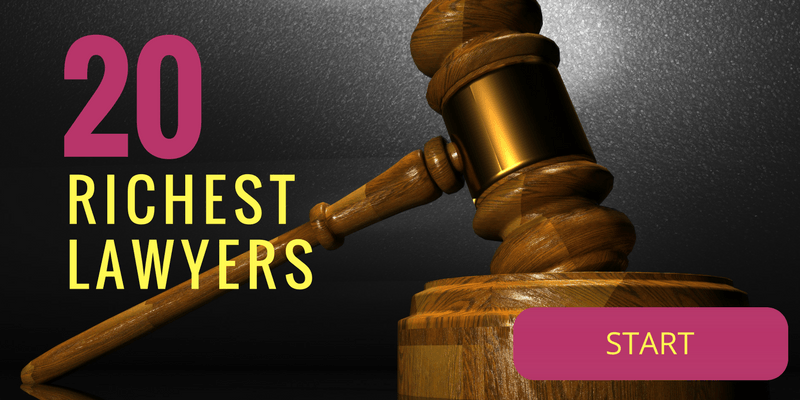 Some people get into law for justice and others get into law for the money. Lawyers make good money. The average lawyer's salary is a little over $130,000 per year. Some lawyers make more than this and some make less. The salary of lawyers depends on their experience, their record in court, their previous clients and cases, and the law firm they are working for. Below is a list of the highest paid lawyers in the world. Some of them are currently practicing law, some were lawyers who have taken the next step in their career and have become judges. Sadly, some of the people on this list have passed away or been disbarred.
(Photo by Joe Raedle/Getty Images)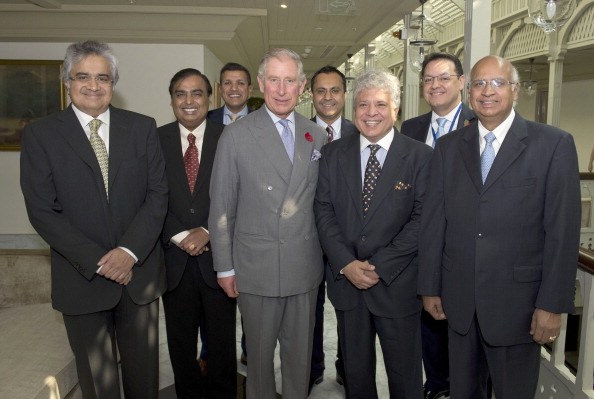 Harish Salve- $6 Million
Harish Salve is 59 years old and he has worked very hard to become of the best and most expensive lawyers in India. He decided to follow in this family's footsteps when he became a lawyer. His main focuses are in commercial, tax, and constitutional law. He also dabbles in criminal law. Throughout his career, he has represented government officials, large corporations, famous industrialist Mukesh Ambani, and he even represented a few celebrities in criminal cases. He is especially famous for representing actor Salman Khan. He is known as the Guardian Angel because he managed to keep out of jail for a hit and run charge. This was great for Khan because the Indian prisons are famous for their harsh conditions.
(Photo by Arthur Edwards – Pool/Getty Images)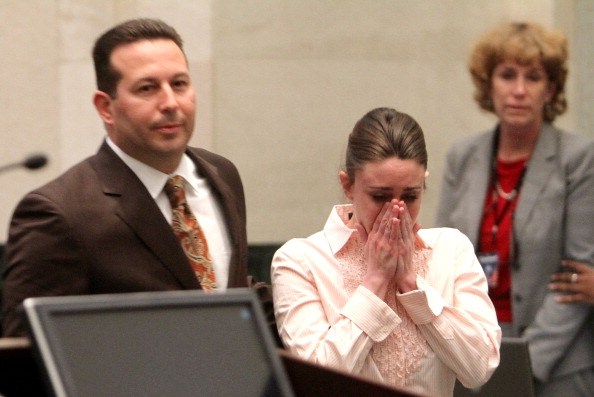 Jose Baez- $8 Million
Jose Baez didn't have it easy early on in life. He quit high school for reasons unknown and joined the Navy, where he got his GED. When he got out, he wanted to focus on his education and he attended law school where he earned his degree from St. Thomas University School of Law. His claim to fame came when he defended Casey Anthony in 2011 when she was arrested for the murder of her 2-year-old daughter, Caylee. Many people believe he acted unethically throughout the entire trial. After Anthony was acquitted, she became the most hated woman in the world and Baez became one of the most sought after lawyers in the world. Since then, he has been involved in plenty of high-profile cases including getting an acquittal for Nilton Diaz, which was considered to be the biggest upset since OJ Simpson. He also represented NFL star Aaron Hernandez, who later, tragically took his own life. He also wrote the best-selling novel about his time on the Anthony trial called Presumed Guilty: The Casey Anthony Story.
(Photo by Red Huber-Pool/Getty Images)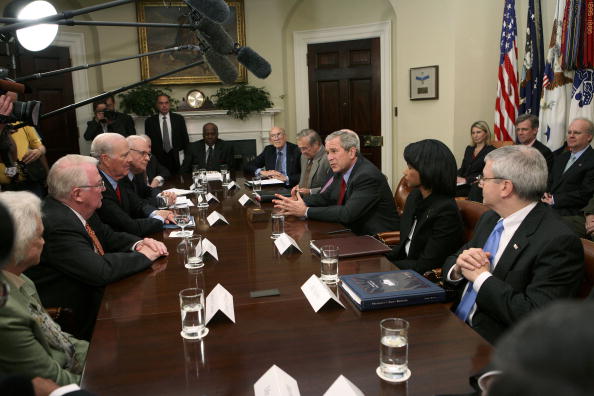 Vernon E. Jordan Jr.- $12 Million
Vernon Jordan graduated from Howard University and it wasn't long before his law career took off. When he first started out, his main focus was civil rights cases. He also worked as a Wall Street Banker. He made most of his fortune by representing huge corporations including American Express and Xerox. Today, he is focusing on business and international law and the general council at Akin, Gump, Strauss, Hauer, and Feld LLP. He also holds over 70 honorary degrees from various colleges and universities. When President Clinton was in office, Vernon worked as one of his advisers.
(Photo by Dennis Brack-Pool/Getty Images)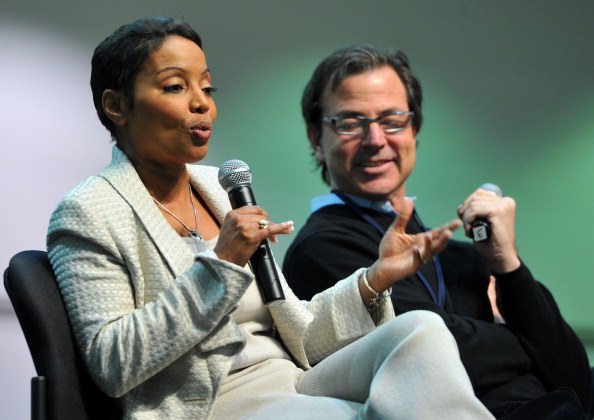 Lynn Toler- $15 Million
Today, Lynn Toler is known as the judge on television's Divorce Court. She has held this job since 2007. Before becoming a television judge, she had a very successful career as a lawyer. She graduated from the University of Pennsylvania Law School in 1984 where she earned her law degree. Early on, she focused on civil law. Later, she served as a municipal court judge in Cleveland Heights, Ohio for over 8 years. During her time as an Ohio judge, she became famous for handing down sentences that were nontraditional, such as writing essays. Over the years, she has also written three books.
(Photo by Alberto E. Rodriguez/Getty Images for Reality Rocks)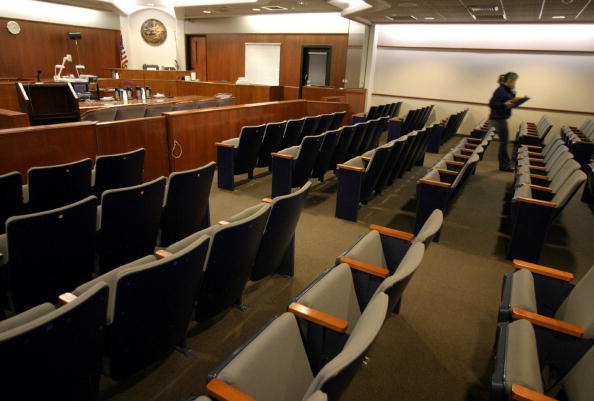 David Boles- $20 Million
When David graduated from Yale University in 1966, and it wasn't long before he made a name for himself. He made a large portion of his fortune representing some of the largest corporations in the world. He also had plenty of famous clients, including Napster, IBM, the owner of the New York Yankees, George Steinbrenner, the NBA Players Association during the 2011 NBA lockout, and CBS. He also served as the Chief Counsel for the United States Senate. Today, he is the chairman of Boies, Schiller, & Flexner. Fortune Magazine has named him as corporate America's #1 hired gun.
(Photo by Spencer Weiner-Pool/Getty Images)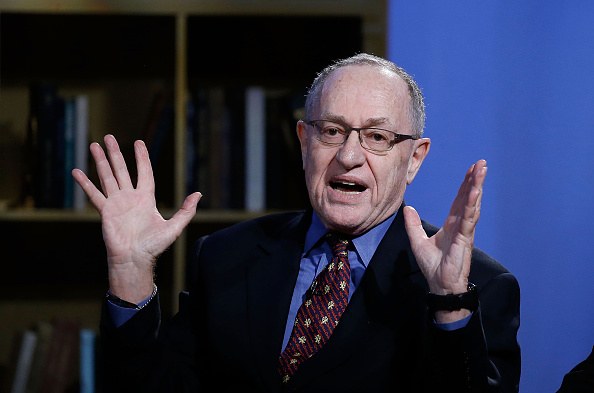 Alan Dershowitz- $25 Million
Alan graduated from Harvard Law School in 1962. Right after graduation, he began practicing law. In 1964, just two years after he graduated, he became a member of the Harvard law School faculty. Only three years later, he was a full professor. He held this position until 2013 when he retired. While he spent most of his career teaching, he also made a name for himself in criminal law. He earned a reputation of being the best lawyer for no-win cases, which led him to be included in a variety of high-profile cases. He represented many famous clients including OJ Simpson, Mike Tyson, Leona Helmsley, Jim Baker, and Jeffrey Epstein. He also wrote many books on his cases and case-law. All of these things combined contributed to his enormous net worth.
(Photo by John Lamparski/Getty Images for Hulu)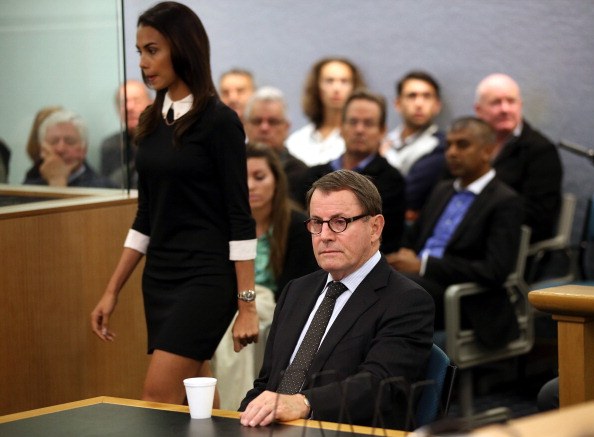 George Geragos- $25 Million
George graduated from Loyola Law School in 1992 and his career took off from there. He has been involved in a variety of civil litigation class action cases throughout his career. He has also been on the front lines of many cases that were highly publicized when he represented Winona Ryder, Michael Jackson, Chris Brown, Susan McDougal, and Scott Peterson. He currently hold a record for being the attorney in one of the top 10 verdicts in the history of California. In 2008 he had a huge win during case where his client won over $38 million from a pharmaceutical company. He has also been named one of the 100 Most Influential Attorneys In California. Today, he is a managing partner at his own law firm.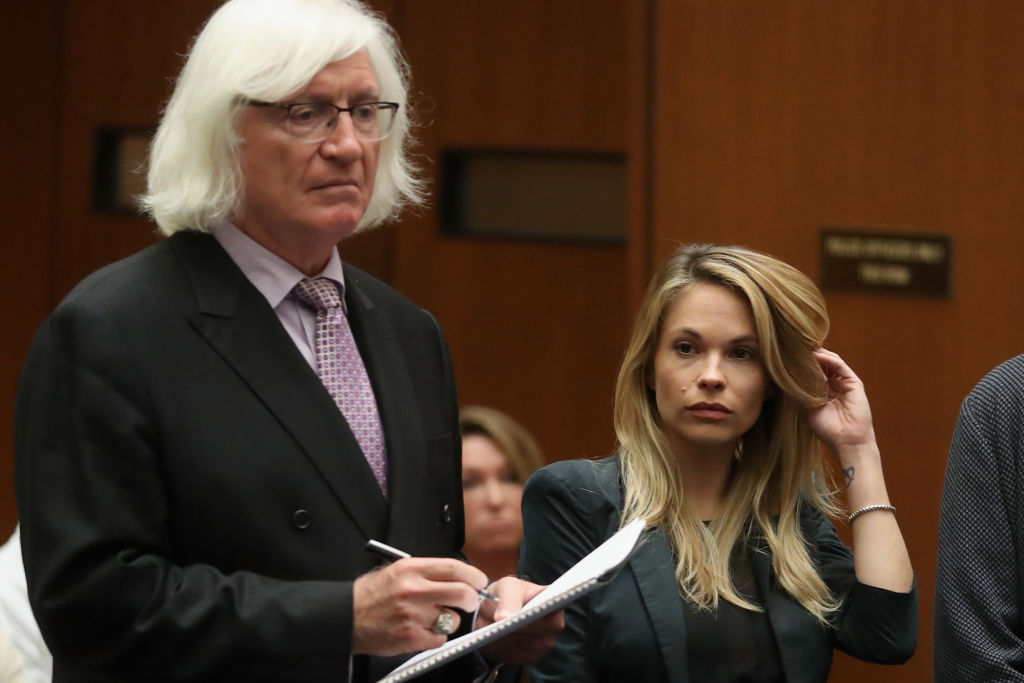 Thomas Mesereau- $25 Million
Thomas Mesereau graduated from Harvard University. After graduation, he went on to The University of California's Hastings College of Law. Throughout his career, he won a variety of awards including the Trial Lawyer of the Year in 2015 and the Criminal Defense Lawyer of the Year. His highest profile case was when he got Michael Jackson acquitted of 14 child molestation charges. While he was still high off that win, he managed to win three federal criminal jury trials in a row, which is extremely rare. If you are looking for his rates online, you won't find them because they are so high. He can charge this much thanks to his incredible career. He doesn't always get paid for his legal expertise. He also does free legal work for the Mesereau Free Legal Clinic.
(Photo by Frederick M. Brown/Getty Images)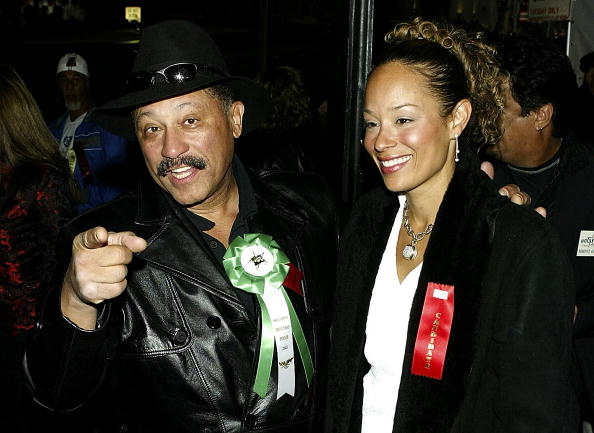 Judge Joe Brown- $30 Million
If the name Judge Joe Brown sounds familiar it is because he has been on television for the last 15 years starring in his self-titled courtroom drama. After graduating from college, he became a prosecutor in Memphis, Tennessee. He was the first that was African-American. After, he opened his own law practice and then became a criminal court judge in Shelby County, Tennessee. After he presided over James Earl Ray's appeal for assassinating Martin Luther King Jr., the television producers took notice and offered him his own show. In 2014, he ran for district attorney of Shelby in his hometown, unfortunately, after a close race, he lost. Most of his fortune was made from his television show.
(Photo by Carlo Allegri/Getty Images)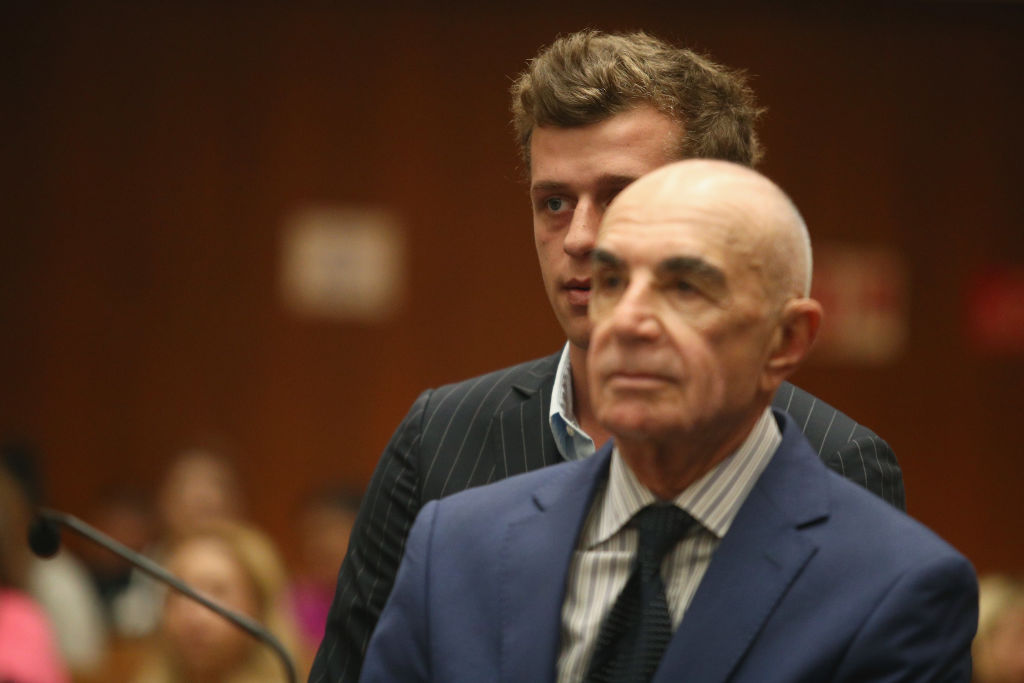 Robert Shapiro- $50 Million
Robert Shapiro graduated from Loyola Law School in 1968. Immediately after graduation, he started his career a criminal lawyer. He is most famous for his role in the OJ Simpson trial. He has also represented a variety of other celebrities throughout his career. Today, he is a senior partner at Glasser, Weil, Fink, Jacobs, Howard, Avchen, and Shapiro, LLP. He is working less on criminal cases and more on civil litigation. Robert has made money outside of law as well. He wrote a children's book and he is the co-founder of both Shoedazzle.com and LegalZoom.
(Photo by Frederick M. Brown/Getty Images)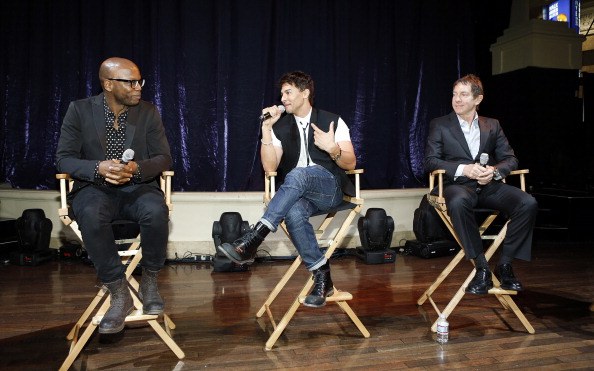 John Branca- $50 Million
John graduated from UCLA School of Law and since then, he has had an amazing career. His major focus in entertainment and corporate law where he has represented rock and roll artists and independent investors. Most of his clients have been inducted into the Rock and Roll Hall of Fame. Anytime an entertainer is looking for a good lawyer, John's name is the first that they hear. After Michael Jackson's tragic death, he helped to settle his estate.
(Photo by Isaac Brekken/Getty Images for Cirque du Soleil)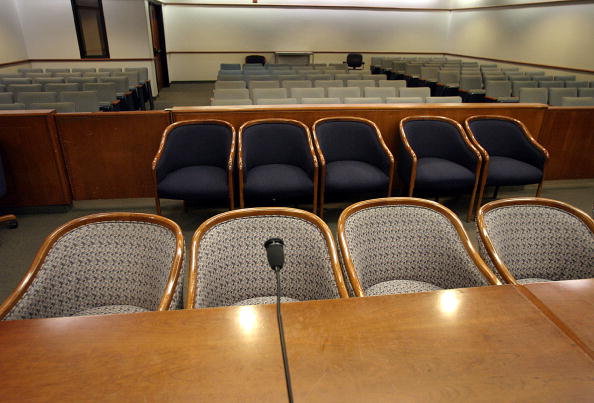 Jane Wanjiru Michuki- $60 Million
Jane earned her law degree at the Kenya School of Law. She also attended Warwick University. Currently, she is a managing partner at the corporate law firm Kimani & Michuki Advocate in Nairobi, Kenya. Throughout her career, she has represented some of the largest corporations in Kenya. One of her biggest clients is Equity Group Holdings Limited. Jane does more than just practice law. She is also the most successful female stockbroker on the Nairobi Stock Exchange. This is actually where a huge portion of her net worth comes from.
(Photo by Spencer Weiner-Pool/Getty Images)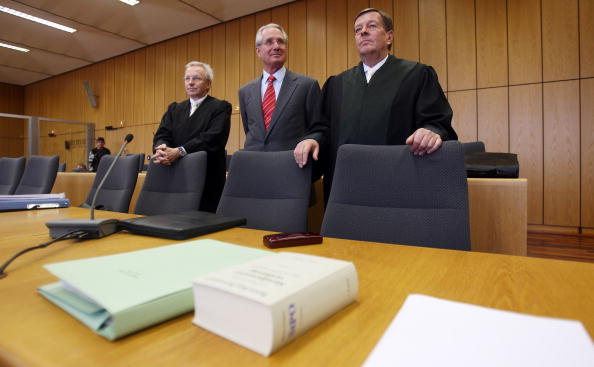 Roy Black- $100 Million
Roy Black graduated from the University of Miami. Since then, he created a very lucrative career for himself in both civil and criminal law. For over 40 years, he has been representing plenty of well-known people and companies. A few of the most well-known on his resume are Albertson's Inc, Helio Castroneves, and he got William Kennedy Smith off on rape charges. Today, he is a very busy man. Not only is he a senior partner at Black, Srebnick, Kornspan & Stumpf. He also teaches advanced criminal evidence at his alma mater, the University of Miami. He is also a legal analyst for Good Morning America and The Today Show.
(Photo by Patrik Stollarz/Getty Images)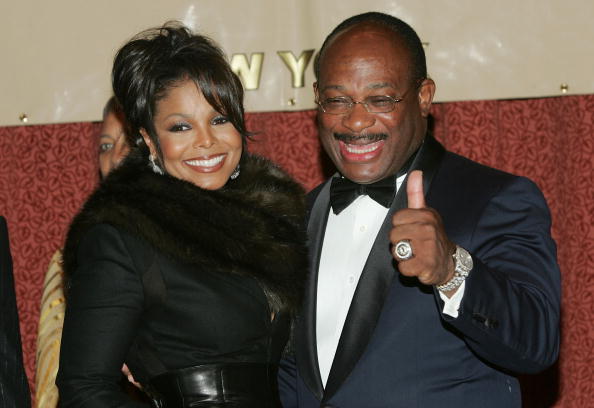 Willie E. Gary- $100 Million
Willie graduated from Shaw University and since then, he has made a real name for himself and he is also known as"The Giant Killer." This is because throughout his career, he has gone up against some of the biggest names in the United States including Disney and Anheuser-Busch. He has won some of the largest settlements in United States history. One case was valued at $30 billion..Today, he is the managing partner at Gary, Williams, Parenti, Watson, and Gary, P.L.L.C. He also does motivational speeches and he occasionally appears on The Early Show as a legal analyst.
(Photo by Evan Agostini/Getty Images)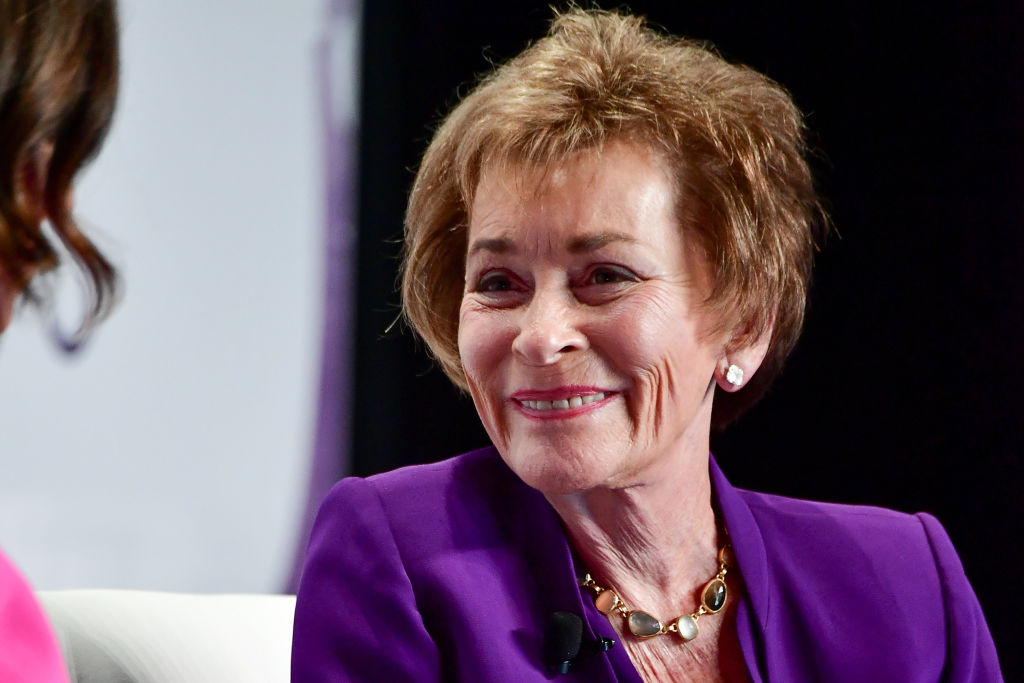 Judge Judith Sheindlin aka Judge Judy- $150 Million to $250 Million
Judge Judy graduated from New York Law School in 1965. In her early years, she was a corporate attorney. After tiring of corporate law, she got into family law, and later, she became a family court prosecutor. In 1982, she became a judge in criminal court. During this time, she presided over more than 20,000 cases and she earned the reputation of being a tough judge. This caught the eye of television producers who went on offer Judge Judy her own show. When she isn't presiding over cases on television, she has written 7 books and she serves as a legal analyst on a variety of television shows.
(Photo by Dia Dipasupil/Getty Images)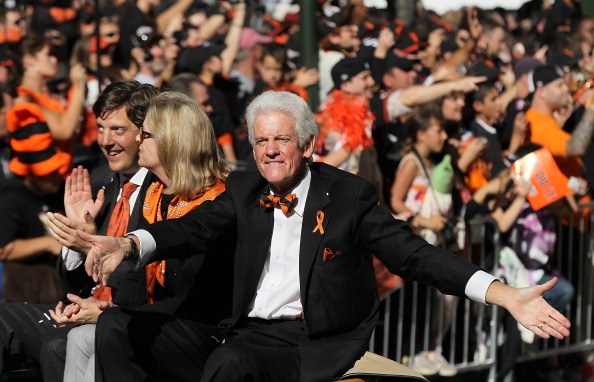 Bill Neukom- $850 Million
Bill graduated from Stanford Law School in 1967. After graduating, he worked at a small law firm for a while. He left the firm when he was asked to do some work for Microsoft when the company first started out. When Microsoft grew, he was asked to be their legal counsel, which he did for 25 years. Today, he is the CEO of the World Justice Project and he is also the founder. This organization is dedicated to promoting the law all over the world. He is also a highly respected philanthropist. For a while, Bill was also an investor in the San Francisco Giants.
(Photo by Justin Sullivan/Getty Images)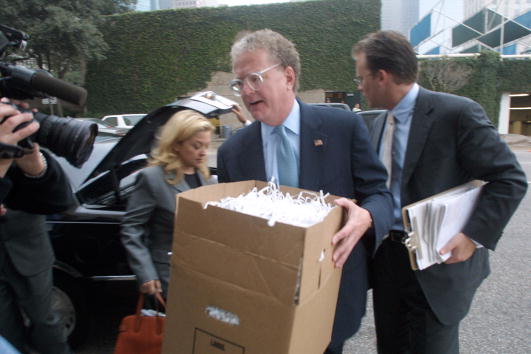 William Lerach- $900 Million
William graduated from the University of Pittsburgh School of Law. For over 30 years, he has had a very successful career as a corporate lawyer. His specialty is in private securities class action lawsuits. This was his focus for over 30 years. Thanks to his performance in the courtroom, he is known as the King of Pain. Many other lawyers considered him to be one of the most feared lawyer in America. He holds the current record for the largest amount of money ever recovered in a class action lawsuit. He was able to win $7.12 billion in a case against Enron. Sadly, in 2009, he was disbarred for being involved in a kickback scheme. Not being able to practice law isn't the worst thing in the world considering the amount of money that William is worth.
(Photo by James Nielsen/Getty Images)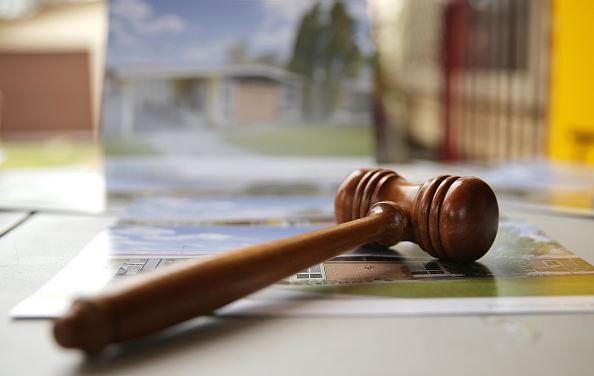 Wichai Thongtang- $1.1 Billion
Wichai graduated from Thammasat University in 1970. After graduating, his focus was on corporate law. During this time, he represented a variety of corporations and top Thai execs. During this time, he also took an interest in the stock market and investing. He used the knowledge that he gained to become the Chairman of Cable Thai Holding PLC. He also owns 15 percent of a Bangkok healthcare firm called Dusit Medical. Today, he is considered to be one of the top lawyers from around the world.
(Photo by Mark Metcalfe/Getty Images)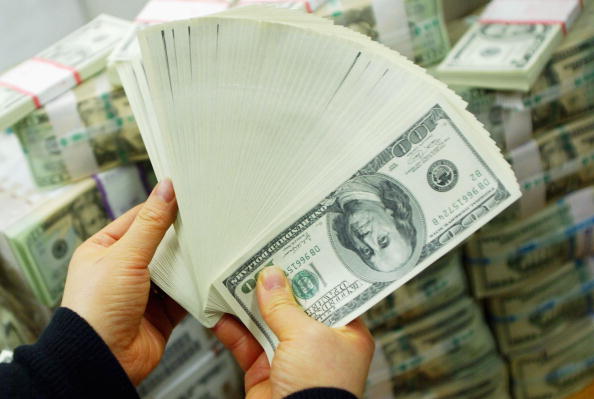 Joe Jamail- $1.7 Billion
Joe graduated in 1953 from the University of Texas School of Law. Before attending college, he was a Marine. In 1985, he represented Pennzoil in a lawsuit against their rival, Texaco. He ended up winning the lawsuit and he ended up earning $335 million. This win gave him the nickname, King of Torts. Sadly, Joe passed away in December 2015 at the age of 90. The reason that he is so high up on this list is that when he died, he was the wealthiest practicing lawyer in the United States.
(Photo by Chung Sung-Jun/Getty Images)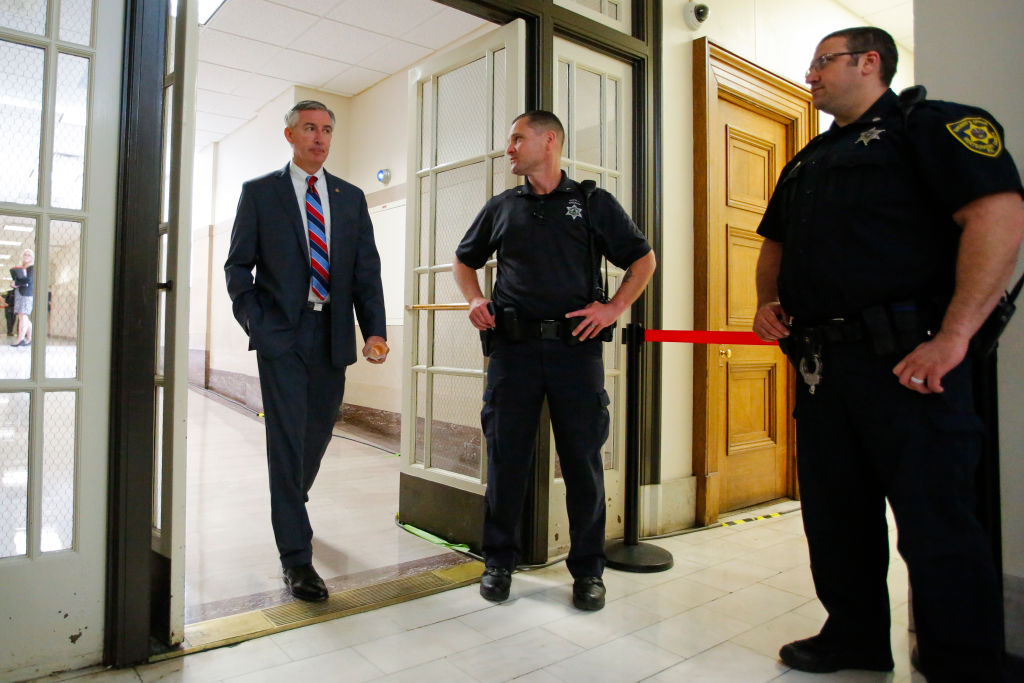 Richard Scruggs- $1.7 Billion
Richard graduated from the University of Mississippi School of Law in 1976. Since then, he has become a very successful trial lawyer. He is known for taking on asbestos and tobacco cases. Over the years, he has won over $1 billion in judgments against various companies. In 2000, he was involved in a class action suit against Ritalin. He also took on a case against the Lehan Brothers where he won a $51 million verdict. Sadly, in 2007, he fell from grace. He was accused of judicial bribery and in 2008 he plead guilty. After spending 6 years in federal prison, he was released. He is now 90 years old. He isn't practicing law but he still has his immense fortune to keep him happy.
 (Photo by Eduardo Munoz Alvarez-Pool/Getty Images)