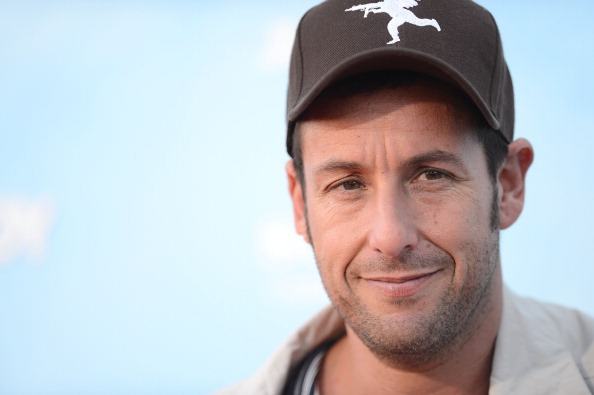 They make you laugh, they make you cry, and they can instantly turn a sour mood into a good one. The best comedians in the world are often the ones who have just the right tone, just the right words, and just enough money in the bank to keep laughing. The problem with comedy is you're on top one day, and you're not the next. Comedians are an essential part of life, and these 25 comedians are the ones with so much money in the bank it's not funny.
(Photo: Adam Sandler)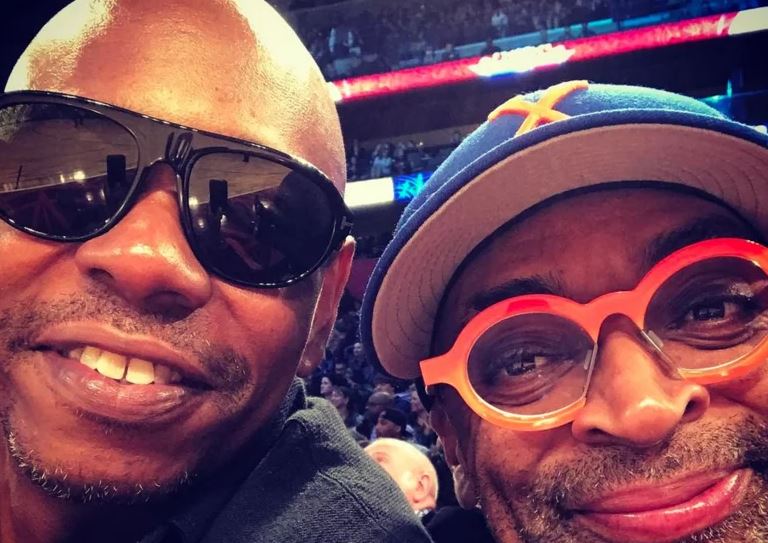 Dave Chappelle – $75 million
He hit it big in the early 90s, but he managed to fall off the map for several years at the height of his career. No one has ever gotten a very straight answer from the man about what happened, why it happened, and where he is emotionally and mentally, but he's made a serious comeback in which he's managed to do what few other people have done after similar incidents. He's probably going to make it much higher on this list in the near future, too, with the recent announcement he's got a Netflix special in the works.
(Photo by Dave Chappelle/Spike Lee)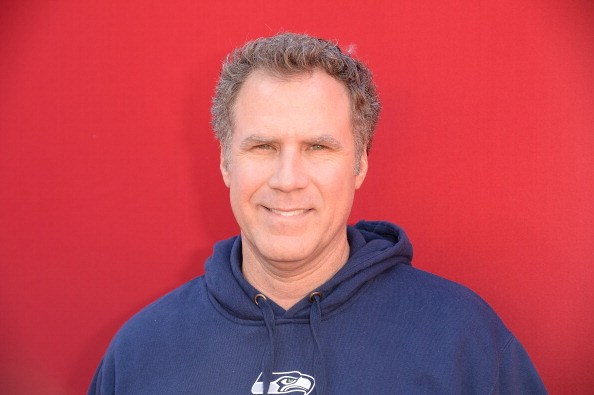 Will Ferrell – $80 million
He's "Elf," and he's gone streaking through the quad, into the gymnasium, he loves KFC, and he's not sure if he has time to go to Bed, Bath, and Beyond, but he'd like to. The man is funny, and he's made us laugh for years. Will Ferrell is one of the modern comedians of our time who makes us laugh with his sense of humor that's not quite dry but not quite over-the-top. It might be his height combined with his curly hair and almost childlike humor that makes us laugh in every role he plays.
(Photo: Getty Images)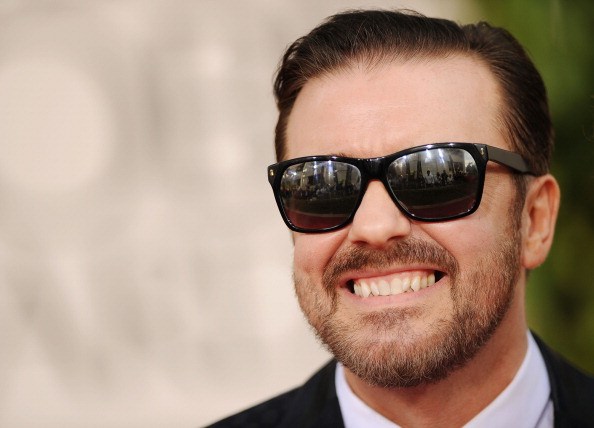 Ricky Gervais – $80 million
Maybe it's his accent or his profound sense of self-deprecation, but it's difficult to find people who don't love Ricky Gervais. He might have $80 mil to his name now, but we predict that number will continue to grow over the years. What's funniest about this writer, actor, producers, director, and musician is that he began his career in the 80s trying to make it big as a pop star. We can imagine. He fits in fiercely in the world of comedy, and that's where the world appreciates him.
(Photo: Getty Images)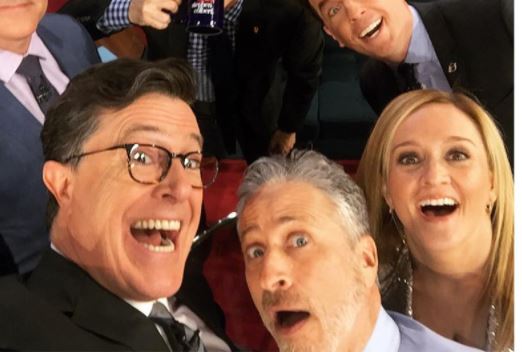 Jon Stewart – $80 million
He's funny, and we've always loved watching him on television as he hosts some of the funniest comedy in the world. He's not afraid to show his humorous side doing things some people might consider stupid, but it's his ability to make the news sound hilarious that has the world falling down with laughter. The man might not be the wealthiest comedian on the list, but he's got a unique style that's made him tens of millions of dollars that no one can ignore.
(Photo: Stephen Colbert)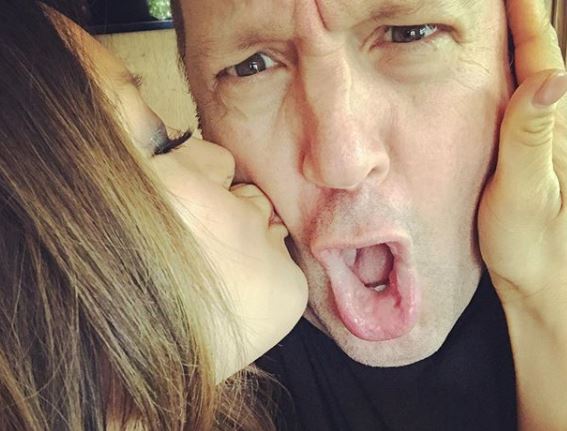 Kevin James – $80 million
He's made it a career to make people laugh during his standup routines, in his hit television sitcoms, and alongside some of the most famous faces in the world in movies that hit it big at the box office. Kevin James is a man of many talents, and we don't think he's allowed any of them to go to waste since he began his career in comedy. He's relatively unscathed in the media, too, which is an impressive feat for any comedian. He's funny, but he keeps to himself when he's not at work.
(Photo: Kevin James)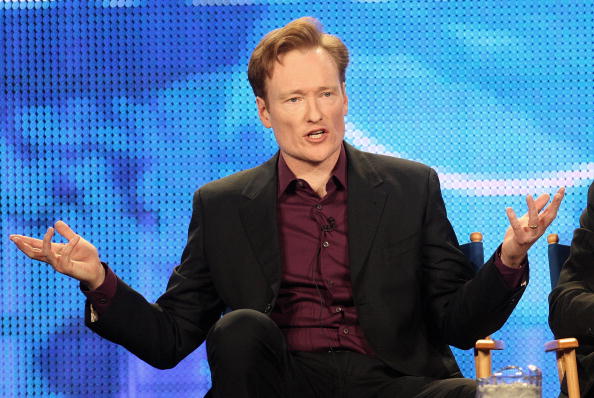 Conan O'Brien – $85 million
The man who took late night by storm with his red hair and his hilarious jokes. He's also a producer, and he's managed to make decisions that helped catapult him into the realm of most famous comedians in the world. He's always said he was a goofy kid with a goofy personality, and rather than allow that to make him feel like an outcast, he used it to make himself famous for doing what he loves the most. He's a recognizable face across the world, and he's also someone people want to see more of each time he makes an appearance.
(Photo: Getty Images)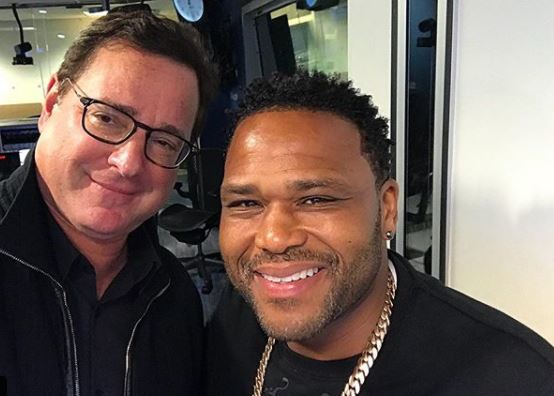 Bob Saget – $100 million
His is most famously known for his role as the host of "America's Funniest Home Videos," and his heartwarming role as dad "Danny Tanner," on the very famous show, "Full House," and that's why it surprises people to know he has a dirty sense of humor. Bob Saget is one of the most vulgar and hilarious men in the world, yet he makes it his goal in life to play the most wholesome and family-friendly roles. He's made it a career, and he's done a good job of it. With a net worth of $100 million, we'd say his recipe for success has worked quite well.
(Photo: Bob Saget)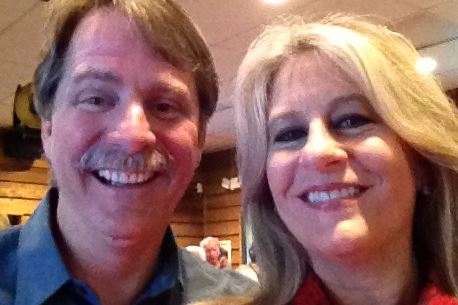 Jeff Foxworthy – $100 million
He's the king of comedy in so many people's lives. He's the man who created the famous phrase, "You might be a redneck if…" and turned it into a major career. He's had television shows, he's made appearances in dozens of movies, and he's toured the world. He's the kind of comic you might describe as being old-school in terms of his desire to spend more time doing standup than virtually anything else. It's not easy to find a comic who puts the bulk of his or her efforts into standup comedy anymore, and it's almost refreshing to see him do this.
(Photo: Jeff Foxworthy)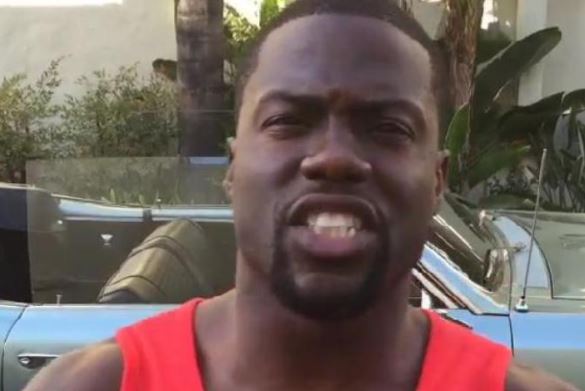 Kevin Hart – $120 million
Of all the comedians on this list, Kevin Hart is relatively new. He's been working in the business for a few years now, but nowhere near as long as many of the other actors and comedians. He's known for making movies that cross the line into senseless, but he's done a stellar job making it all work. He's still relatively young by way of only being in the business since 2001. He didn't really hit it big until much later, which makes it even more impressive he's been able to amass such a fortune in such little time.
(Photo: Kevin Hart)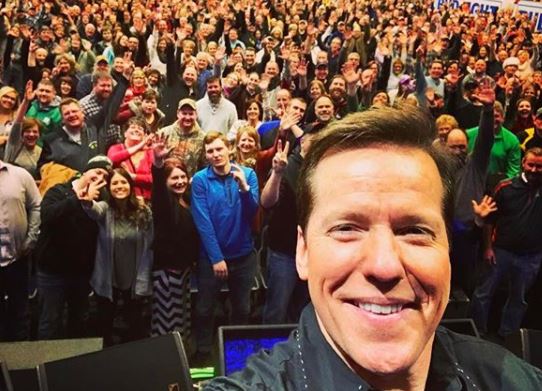 Jeff Dunham – $120 million
He is a comedian for the books simply because he hit it big with something no one else has managed to do with quite the same level of success. He's a ventriloquist and comedian, and not many people can say that they've made so much money with a doll. His managed to make a pretty penny with his DVDs and videos, his television appearances, and his famous voice.
(Photo: Jeff Dunham)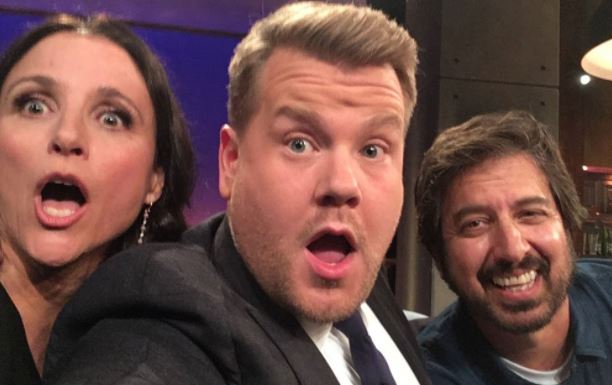 Ray Romano – $130 million
Raymond Romano is hilarious, and he's another comedian who had his own hit show. He's made a career out of using dry humor to make us laugh, and he's also very active behind the scenes in terms of writing, producing, and directing. He's been around the block a time or two, and he's still touring from time to time. He also received an Emmy for his stellar performance in the hit Disney-Pixar animated movie, "Ice Age," as the voice of Manny. His voice is one of the most recognizable in the industry, and that's not an understatement.
(Photo: James Cordon)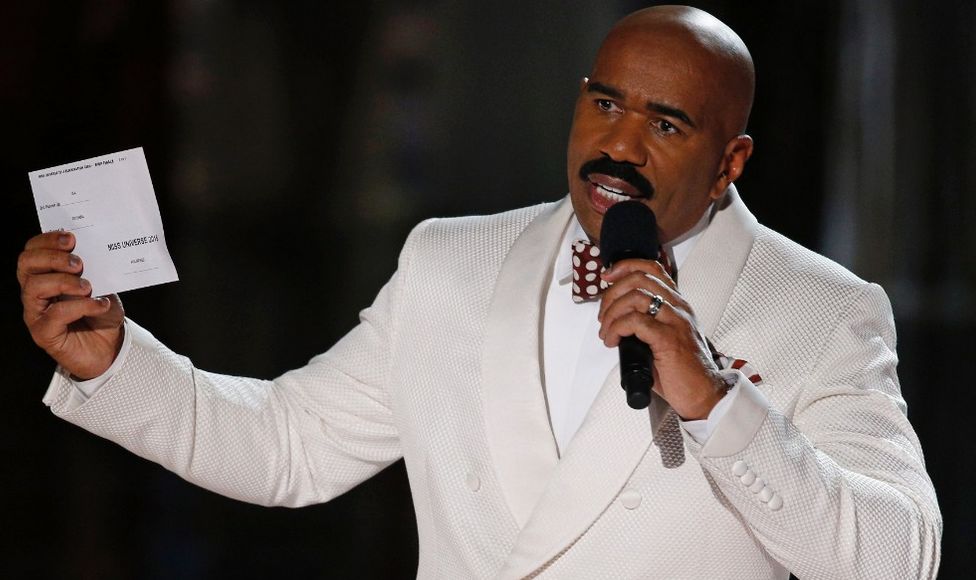 Steve Harvey – $140 million
He spent more time touring than most, and it's paid off for Steve Harvey. He's yet another comedian who was fortunate enough to have a hit television show of his own, and he's made the most of it. He, like so many other comedians, has branched out of the years and created a career that spans many facets. He's been a talk show host, a game show host, and he's most notably remembered for the one time he mistakenly announced the new Miss Universe was Miss Colombia in 2015 when the winner was actually Miss Philippines. It was not his finest moment, but he did own it.
(Photo: Getty Images)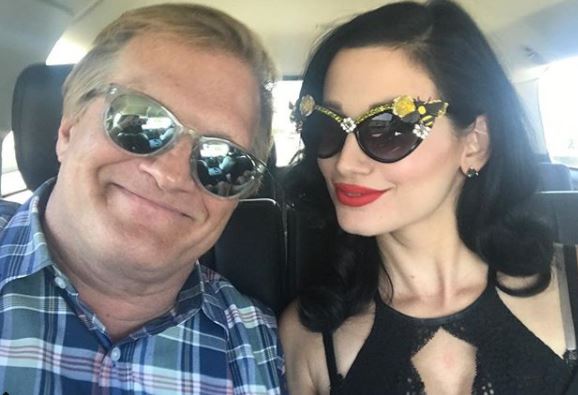 Drew Carey – $165 million
He's made a career being funny. He had his own hit show, now he's the 'new' host of "The Price is Right," and he's not stopping. He's someone who surprises us every time we learn something new about him such as the fact the once served in the United States military before making a name for himself as a stand-up comedian. He's lost a lot of weight over the years, too, which is something many people feel stops comedians from coming across as funny, but it's worked well for Carey.
(Photo: Drew Carey)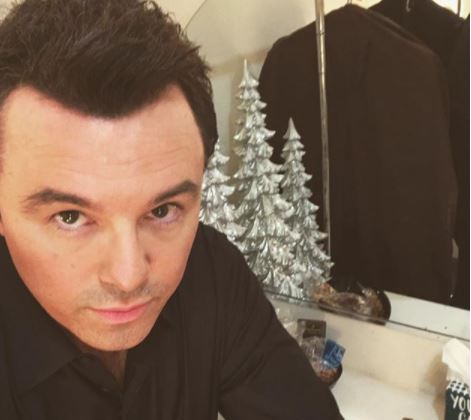 Seth MacFarlane – $200 million
Dirty animated series seem to make a lot of money in Hollywood, and Seth MacFarlane is yet another prime example of the truth in this statement. He's the creator of "Family Guy," a voice actor, a movie and television actor, writer, producers, songwriter, singer, and more. The man's talent isn't slowing down a bit, and he's managed to earn a pretty penny of the course of his career. He's one of the most recognized behind-the-scenes comedians of all time.
(Photo: Seth MacFarlane)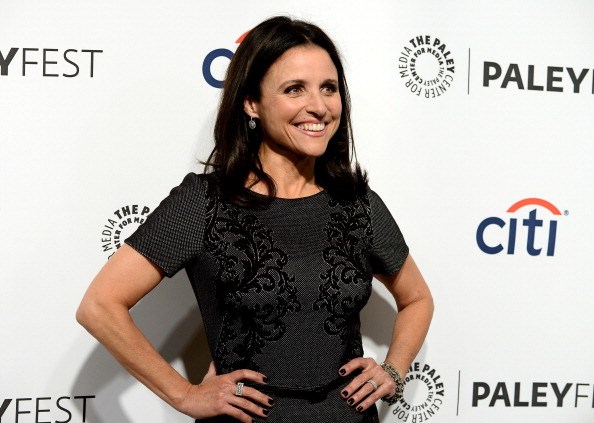 Julia Louis-Dreyfus – $200 million
She's one of the funniest women on television, and her very long list of hit roles on television make it abundantly clear she's good at what she does. From "Veep" to "Seinfeld," she's making money left and right, and that doesn't even count the fact that she was born into a family worth billions of dollars. She's made her own mark in the world of comedy, and people love to see her on television, in the media, and at awards shows making her acceptance speeches. She's funny, and she's been making us laugh for decades.
(Photo: Getty Images)
Trey Parker – $300 million
His name and face aren't entirely recognizable, but he's the man who co-created the hit animated series "South Park," which is something everyone is familiar with. His dirty, inappropriate, often line-crossing humor has allowed him to make a lot of money over the course or his career. He's also an animator, a voice actor, writer, producer, and director. He writes songs, he sings songs, and he's never made it a habit to put all of his eggs in one proverbial basket. That's one of the biggest keys to his success.
(Photo: Trey Parker)
Jay Leno – $350 million
He's a late-night hero with a long reputation of making people laugh, but it's Jay Leno who makes us want to learn more. He's rumored to have never touched a dime of the money he earned from the Late Show, and he's also the owner of one of the most impressive classic car collections in the world. He's a man of many mysteries, too. He keeps his private life very private, and he doesn't spend much time talking to the media outside of discussing his impressive vehicle collection. However, his comedy paid off for him, and it's clear he's good at saving.
(Photo: Getty Images)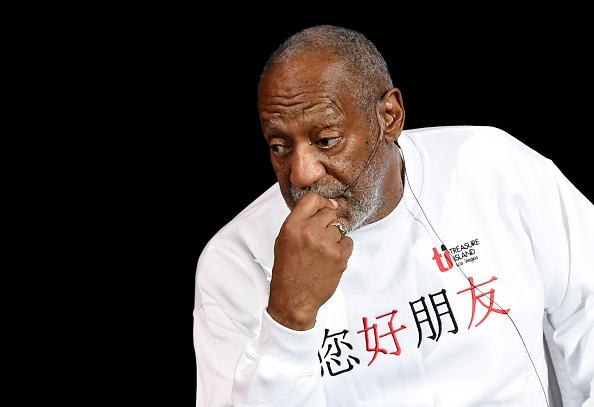 Bill Cosby – $350 million
Once one of the most beloved men in comedy, Bill Cosby's life has changed dramatically since being accused of inappropriate behavior with dozens of women over the course of his career. His ongoing legal battles might end up draining him financially, and they've already ruined his reputation. He's rumored to be blind and unable to leave the house without assistance, but his tarnished reputation has yet to change the fact that his still worth a lot of money.
(Photo: Getty Images)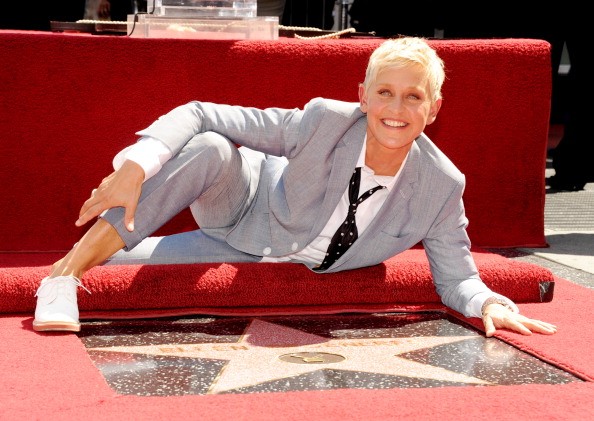 Ellen DeGeneres – $360 million
She's currently the wealthiest woman in comedy, the first woman to come out on national television, and she makes us all feel good with her well-time jokes, her kindness, and her ever-present hilarious afternoon talk show. She's managed to befriend almost everyone in Hollywood while making fun of them in a way that has people wanting to be her very best friend. Perhaps it's the way she is never cruel and gives back as often as she can. Whatever it is, her recipe for success has earned her sitcoms, a starring role as "Dory" the forget fish in a Disney-Pixar classic, and a 15-year talk show that doesn't seem to slow down at all.
(Photo: Getty Images)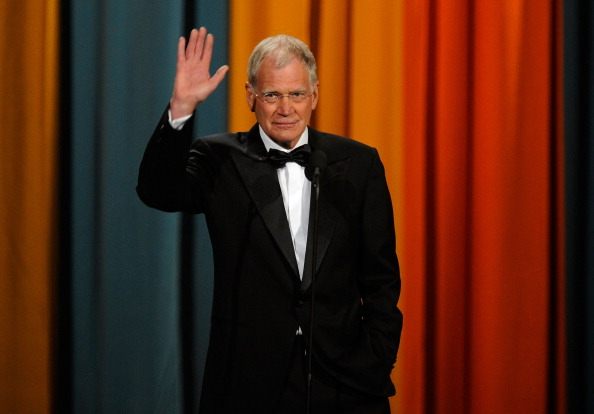 David Letterman – $400 million
Letterman is a fixture in the late-night game, and he's also one of the most recognized faces in the world. His humor never waned despite the fact that he aged in front of the camera over the course of more than three decades on television. He managed to do something many comedians are unable to do, which is continue to invite the younger crowd to enjoy his humor and comedy. His ability to remain relevant over the course of so many decades is one of the most impressive aspects of his long career.
(Photo: Getty Images)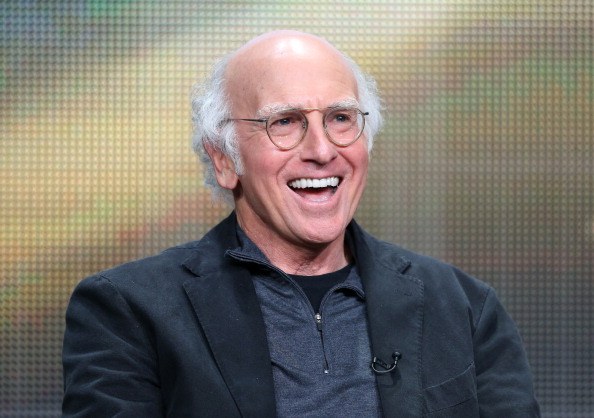 Larry David – $400 million
One of the most prolific comedians in history, Larry David is the mastermind being "Curb Your Enthusiasm," and he's made a killing from it. He's also the creator of the beloved sitcom "Seinfeld," alongside its namesake and starring actor, Jerry Seinfeld. While his creation didn't make him quite the same amount of money as his former partner Jerry Seinfeld, it's safe to say Larry David has done all right for himself over the years.
(Photo: Getty Images)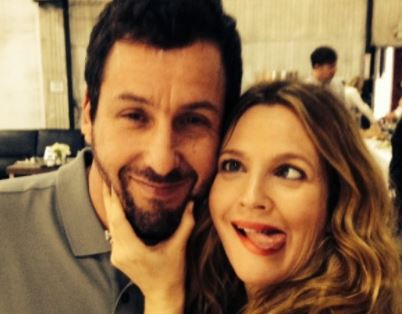 Adam Sandler – $400 million
He's the man who makes comedy stupid, and that's why so many people love him. From "Happy Gilmore," to "50 First Dates," the man makes movie after movie and dollar after dollar. He's not only the actor in his films, either. He writes, he produces, and he directs. He also carries with him a group of men in which he provides at least a minimal role in everything he makes. He owns Happy Madison productions, and his comedy and company make enough money to set him up for life.
(Photo: Adam Sandler)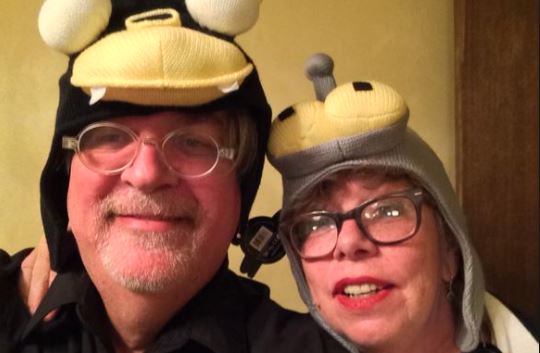 Matt Groening – $500 million
While his name and his face might not be immediately recognizable, you know precisely who Matt Groening is. He's the man behind "The Simpsons," "Futurama," and so much more. He's a cartoonist, a write, a producer, a voice actor, and an animator with more talent in his one lifetime than most people will never experience. He's made a killing in the world of animation, and it shows. Other animated features come and go, but Groening's are here to stay.
(Photo: Matt Groening)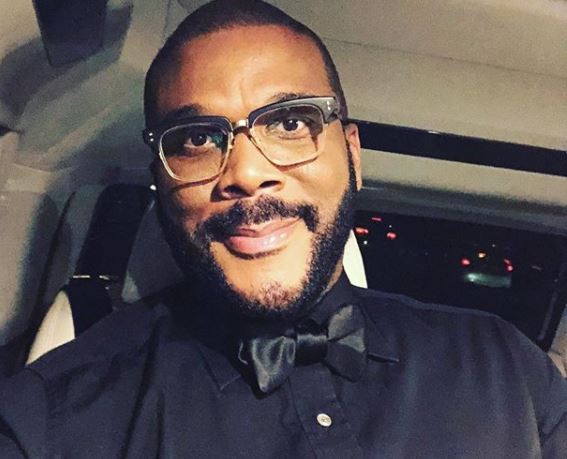 Tyler Perry – $600 million
Tyler Perry has made a lot of his money from television and movies. The man has created an empire with his "Madea" moves, and it's made him a wealthy man. He acts, he writes, he produces, he sings, and he directs. He makes his own movies, all of which come with a relatively low budget in Hollywood movie-making terms, and each one brings in tens of millions of dollars in profit. The man keeps to himself as often as possible, but rest assured he is laughing all the way to the bank from his own well-timed jokes.
(Photo: Tyler Perry)
Jerry Seinfeld – $900 million
His dry sense of humor has paid off quite a bit over the past several decades, and it's made Jerry Seinfeld the wealthiest comedian alive today. From his hit show to his Netflix series to his comedy and everything else he does in his spare time, he's a man who makes us all laugh no matter how we're feeling. He's funny, and many believe he is one of the funniest men of all time. His hit show, "Seinfeld," is one of the most quoted, most referenced sitcoms of all time, which by itself is a raging success.
(Photo: Jerry Seinfeld)