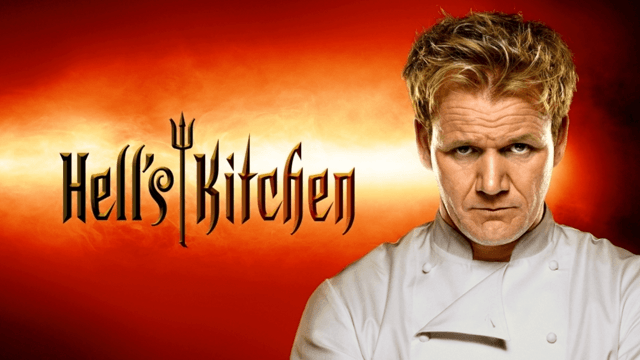 Celebrity chefs are as famous and in-demand as actors and actresses these days, and it's all because the world has such a crush on good food. Whether it's down-home southern cooking or upscale French cuisine, there is nothing that doesn't look appetizing when it comes from a celebrity chef. The abundance of celebrity chefs on television, in the media, and in the news opening luxe restaurants all over the world only add to the appeal. It changes all the time based on nothing more than one restaurant opening, small ratings, or even a hosting gig, but these are some of the wealthiest celeb chefs in the moment.
(photo by Getty Images)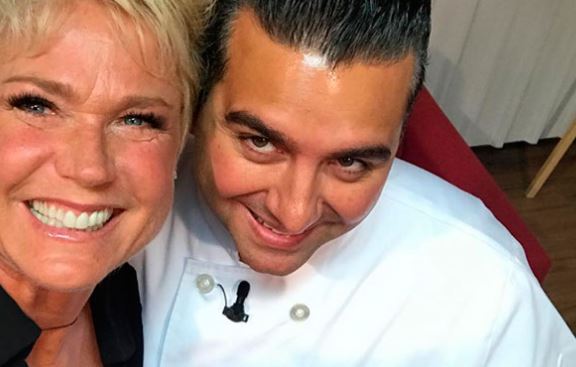 Buddy Valastro – $8 million
He's a reality star with a show all about Cakes, and this Cake Boss is only following in his family's business. His family owned a bakery. He began heading up the bakery when he was only a teenager, and he's turned it into a business that's worth millions. He's famous for his amazing cakes, and that's probably why all three of his hit reality shows are so famous, so amazing, and so well-received by the rest of the world.
(Photo by Buddy Valastro)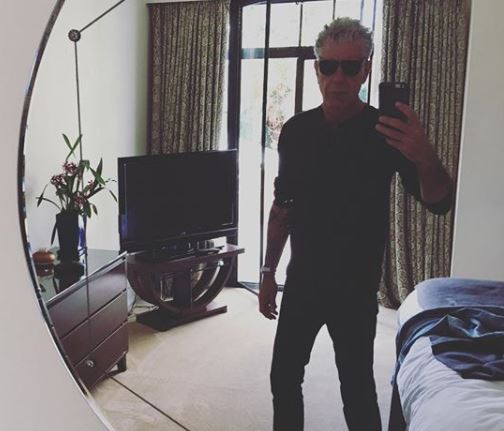 Anthony Bourdain – $6 million
He's a chef who has taken his personality and turned it into a brand, but he did it before social media was around to help. That's what's impressive about this celeb chef. Anthony Bourdain is the quintessential bad boy in the kitchen, and that's why people love him. He's the man behind "Kitchen Confidential," and he's also the man behind Les Halles, which earns him a staggering $150 million annually. However, it's his book sales that make him the most money in addition to his $150,000 personal appearances.
(Photo: Anthony Bourdain)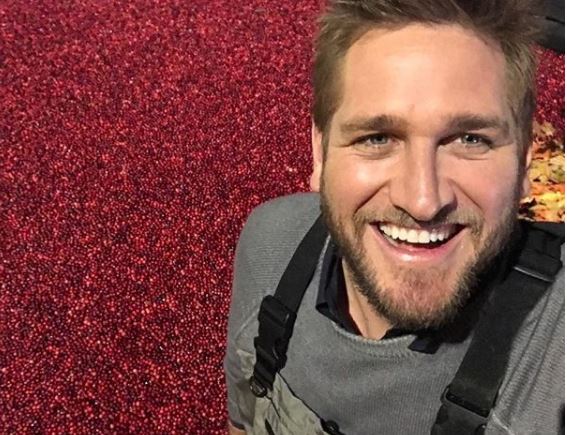 Curtis Stone – $6 million
He's Australian, and he cooks. He's the man who worked hard to earn a spot on this list training under some of the most impressive chefs in the world, hosting shows on television, and even deciding to take a chance with a line of amazing cookware. However, today it's the hot restaurant he owns in Beverly Hills called Maude that people know him best for opening. It's a hot ticket and everyone wants a reservation, but it's booked well in advance. He's also a celebrity husband to a lovely actress, a father, and he's managed to create a likeable personality on top of it all.
(Photo: Curtis Stone)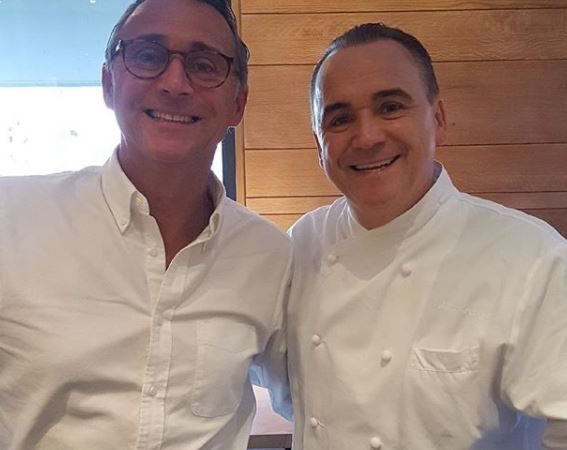 Jean-Georges Vongerichten – $6 million
You might not know his name off the top of your head, but you've certainly heard of Jean-Georges. In fact, you probably can't get a reservation at this Manhattan hotspot. This culinary gem isn't just a famous restaurant opened by another pretty face. This restaurant is what made Jean-Georges a household name. Of course, earning 3 Michelin Stars will do that. He is the owner of Culinary Concepts as well as Jean-Georges Enterprises, and he's alleged to be the man who created and made famous the molten chocolate cake – if you believe him.
(Photo: Jean-Georges)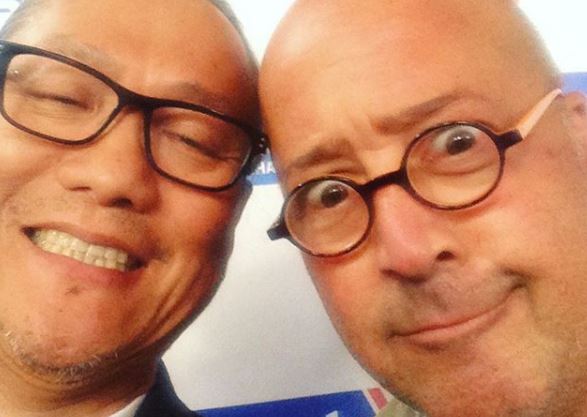 Masaharu Morimoto – $7 million
Perhaps if we refer to him as Morimoto, you'll know precisely who we're speaking of. He's the man who formerly took charge of all the kitchens in the infamous restaurant, Nobu. He's the Iron Chef in two countries, and he's also the owner of more than 10 upscale restaurants across the country. He's got a line of cookbooks, a line of specialty knives, and the man has his own restaurant at Disney World, which just so happens to be the happiest place on earth. Chef Morimoto is impressive, and his net worth can prove it.
(Photo: Morimoto)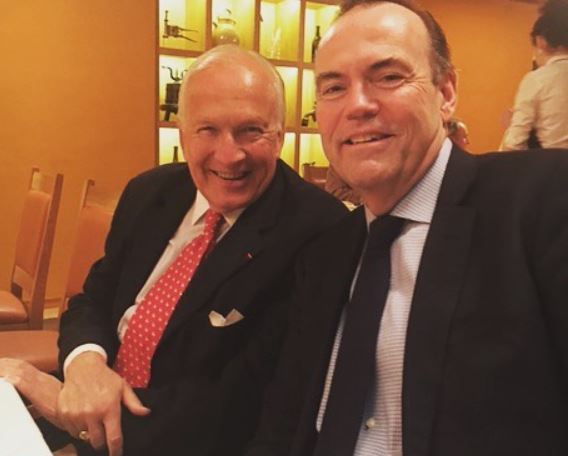 Charlie Palmer – $8 million
He's not a television star. He's not a reality star. He's not a reality-television cooking show winner. He's a man who made the original Aureole happen in Manhattan. He's got several locations in many cities now, and he has also managed to open another 17 restaurants in various locations across the country. His foot is well-known, his upscale eateries popular, and his name has become a household name over the course of his impressive culinary career.
(Photo: Charlie Palmer)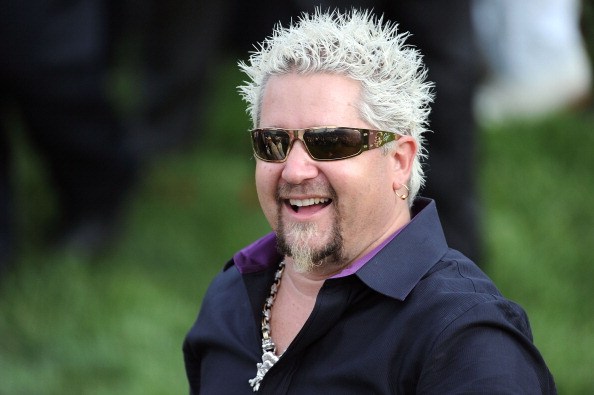 Guy Fieri – $9 million
He is the winner of the "Next Food Network Star" season two, and by far the most successful and most notable name to come from the show. He's the man who takes us to all the best diners, drive-ins and dives. He's got spiky blonde hair, an even bigger personality, and he's making his name well-known starring in more than a few television shows. He's also got clothes, books, and he earns $100,000 each time he makes a public appearance. It's safe to say this reality star winner turned celebrity is holding his own on a list of uber-impressive names.
(photo by Getty Images)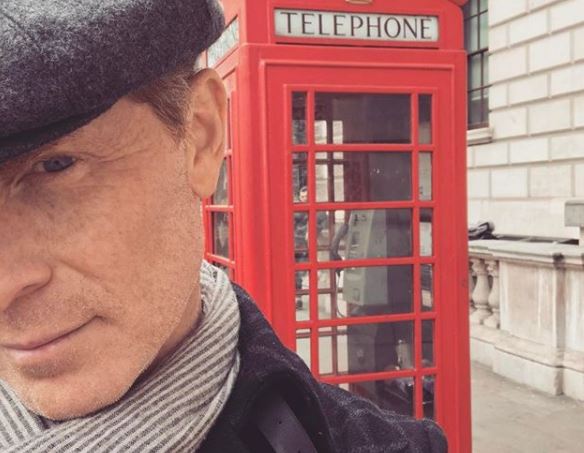 Bobby Flay – $9 million
He's the man with the iron fist, the man who everyone wants to beat, and the man who can't seem to stop laughing when he's on national television with Giada De Laurentiis. Bobby Flay owns dozens of restaurants across the country, he hosts several of his own shows on television, and shows that aren't quite his own. He has cookbooks, websites, he makes the best brunch, and he's always known what he wanted to do with his life. The high-school dropout was so talented he landed his very own sponsor for French Culinary School, and the rest is history.
(Photo: Bobby Flay)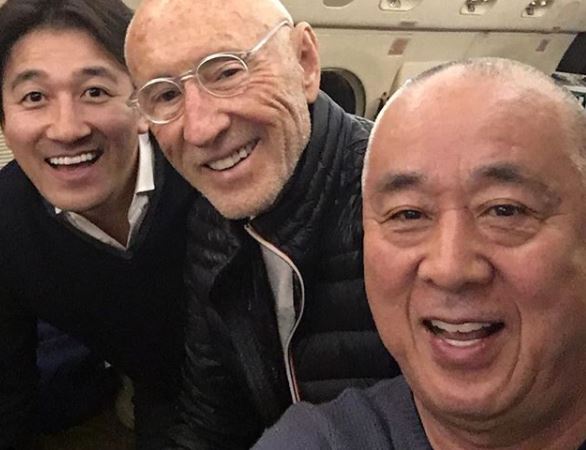 Nobu Matsuhisa – $10 million
He's famous because his name made him famous. He's the man behind Nobu, which was – at one time – one of the most exclusive restaurants in the country with locations in only a few big cities. It was where celebrities went to eat when they wanted to see and be seen, it was impossible for anyone else to get into, and today it's one of the most popular restaurants in the world with locations pretty much anywhere you can imagine. It might be a lot more commercial now than it was before, but the availability of reservations hasn't dampened its money-making spirit in the least.
(Photo: Nobu)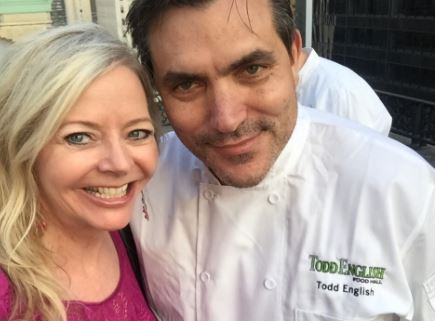 Todd English – $11 million
Perhaps it's his messy personal life that has made him famous, but Todd English isn't a chef you want to ignore. The man has more than 8 restaurants to his name across the country – and one of them is located in the Plaza Hotel on Fifth Avenue in New York City. If you want to talk about prime real estate, it's the Plaza Hotel. He might have a reputation in the world of celebrities that's less than flattering personally, but he also has a reputation for being the best at what he does. His net worth is just a point he likes to make when people begin to doubt his culinary skills.
(Photo: Todd English)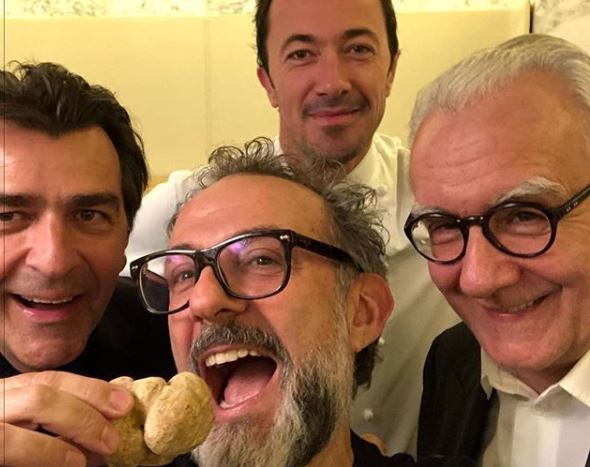 Alain Ducasse – $12 million
He's got 22 restaurants and more than $70 million in annual revenue between them. What more do you need to make it onto the list of best celebrity chefs? When you're pulling in that kind of money annually, you're cooking does a lot of talking. He's also famous for being the man with not one, not two, but three restaurants each with 3 of their very own Michelin stars. This alone shoots him to the top of his game, and it makes him someone with whom you must contend if you want to be taken seriously in the culinary world.
(Photo: Alain Ducasse)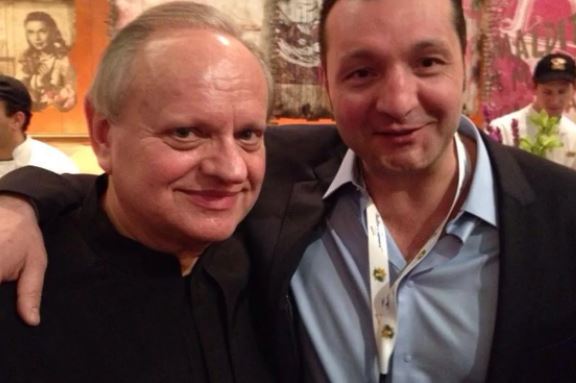 Joel Robuchon: $12 million
He's made himself famous by not making himself commercial. He's got Robuchon in two locations, but you'll have to go to Las Vegas for both. He's doing a bang-up job with L'Atelier, however, in New York, and he still has more than 20 restaurants of his own. He's published approximately 16 cookbooks to date, and he's also famous for having more Michelin stars than anyone in the world. He's to 26 of his own at various restaurants, which speaks highly of his skill.
(Photo: Joel Robuchon)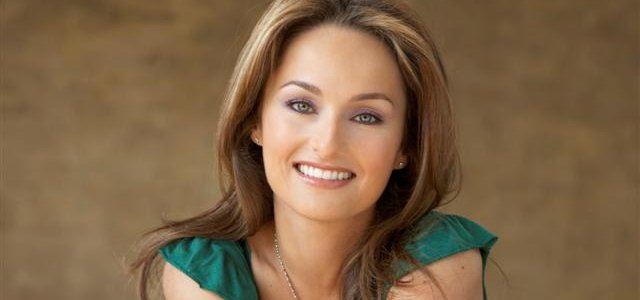 Giada De Laurentiis – $15 million
Her tiny stature, her Italian dishes, and her love of cooking make everyone fall immediately in love with Giada. She's a host on the show "The Next Food Network Star," she's a top chef, she's got cookbooks, she's got a line of cookware, and she's an icon with numerous shows of her own. She got her good looks from her mother, a famous actress, but she didn't want to follow her mother's footsteps into the world of acting. Instead, she wanted to spend her life making pastries, and she's turned that into a million-dollar industry of her own. To top it off, she's even got her own catering company despite all the other fame and fortune she's amassed.
(Photo by Getty Images)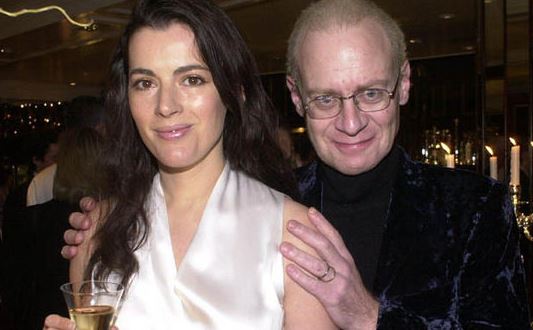 Nigella Lawson – $15 million
Nigella Bites is famous enough, but she's someone who has so much more to offer. She's a woman with a long history of food in her family as her mother owned and operated a food and catering business. She began her own life career as a broadcaster, but it wasn't long before she was hosting her own local cooking show and writing cookbooks that took off in a frenzy. She's taken it upon herself to write books so good she's sold more than 3 million copies of them to date, and she's taken on a number of shows on various broadcasts that all showcase her immense talent.
(Photo: Nigella Lawson)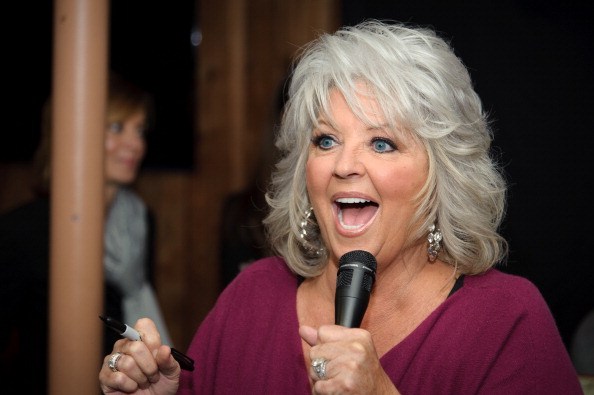 Paula Deen – $16 million
She's the woman with the thick southern accent who made 'butta' a part of everyone's vocabulary, as well as their high blood pressure. She's the southern chef with a beautiful country restaurant in Savannah, a few sons who are in the cooking game with her, and more cookbooks than you can imagine. She's got a few dings to her reputation in the recent past after she was accused of using some not-very-flattering terms with which to describe and talk to former employees. This caused her to lose her show on television, most of her sponsors, and  her good reputation. However, she's still got a line of cookware, books, and other items that make her a lot of money each year. You don't have to like her, but you can't deny her cooking is something special.
(Photo by Getty Images)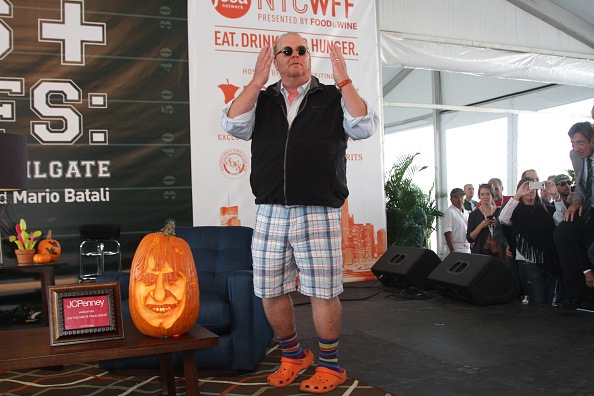 Mario Batali – $25 million
He's a man who likes to have a good time, and he loves food. He's made it his mission in life to open as many restaurants as he can, and he's made it his mission to stop at nothing less than the best. He's not settling for one niche, and his net worth shows us just how well that's been working out for him. He's got casual fare, upscale Italian fare, and he's got a little of everything. He makes a mean pizza, and you can find one at almost all of his 29 restaurants.
(Photo by Getty Images)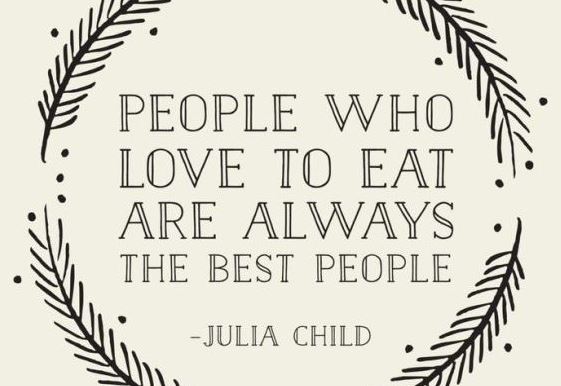 Julia Child – $38 million
She passed away in 2004, yet Julia Child is still one of the wealthiest celebrity chefs in the world. Her following was a cult following when she made her cooking debut so many decades ago, even before the world of colored television, social media, and Pinterest-worthy recipe photos. She's one of the original celebrity chefs of the world, and she's got more than 15 television shows to her name. That's impressive for someone who didn't live in the world of social media, Netflix, or even DVR.
(Photo: Pinterest)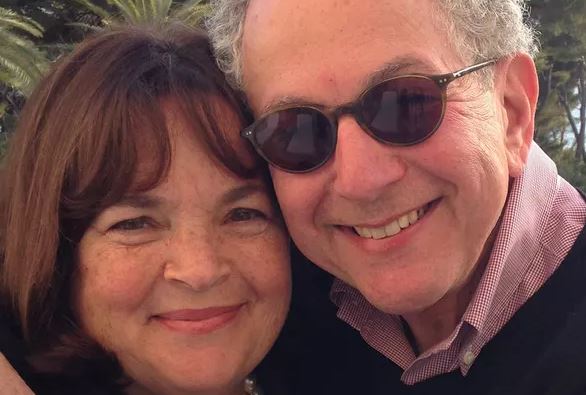 Ina Garten – $44 million
You know her better as the Barefoot Contessa, but did you know how this television star got her start in the world of food and fame? She opened and ran a small specialty store in East Hampton many years ago. She then took her fame bigger, better, and more public with television shows, cookbooks, and even a spot on the Time Magazine list of 100 Most Influential People back in 2015. She's got a friendly face but a shrewd business sense that allows her to run her multi-million dollar empire with finesse.
(Photo: Ina Garten)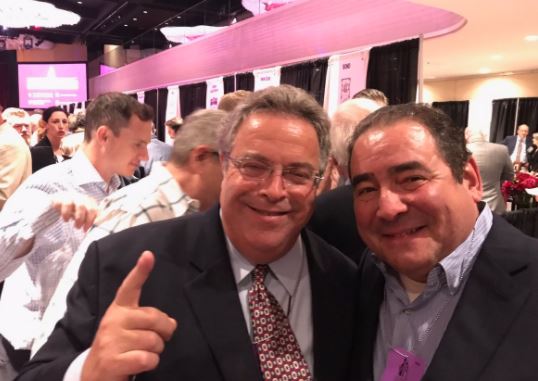 Emeril Lagasse – $50 million
He's the man with the big, friendly smile and the amazing menus. He's got his own television show, cookbooks, and more than a few appearances on national television, but it's really the time he spends on his business that made him such a wealthy man. He's got an impressive list of holdings including his Emeril Empire. It brings in around $150 million per year for the celebrity chef, but it's really his recognizable faces and dozens of famous restaurants of all shapes and sizes across the country that make him so wealthy.
(Photo: Emeril)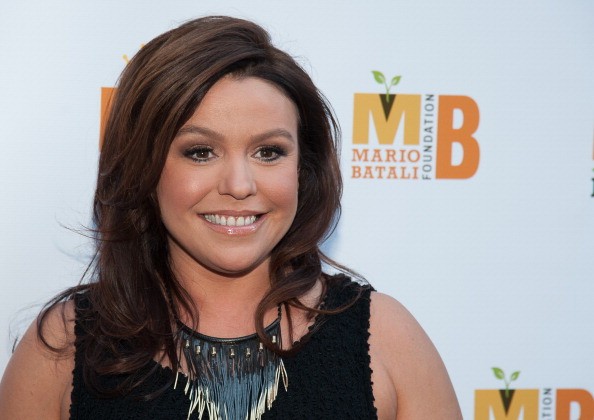 Rachael Ray – $75 million
She's a chef. She's a talk show host. She's a celebrity. She's Rachael Ray, and people love her. It's her 30-minute meals that appeal to all people, her quick wit, and her relatable personality that bring fans into her corner. She's found her niche and made it work, and people love her. It's helpful she's managed to take her skills and turn them into something the world can use on a daily basis. We all love fancy dinners, but reality states we don't have time to make them. That's why she's so popular, because she's made it easy for us to be just like her. She's got dishes, decorations, and she's got more than a few cookbooks to her name as well.
(Photos by Getty Images)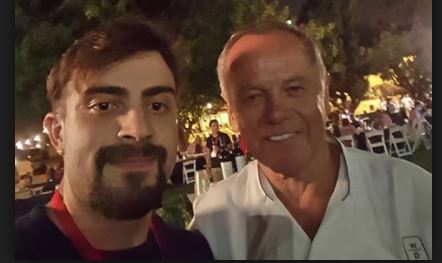 Wolfgang Puck – $75 million
For decades, Woflgang Puck has impressed upon the world his ability to cook, and he's not getting any less popular. He's a frequent guest on talk shows, news programs, and he's a restaurant owner with dozens of restaurants bearing his name. He's been authoring cookbooks since the beginning of the 80s, and his fanfare hasn't slowed down a bit since. He's best-known as the man who owns the Oscars, creating the impressive menu each year for the Academy Awards. His name is among the most recognized and respected in the culinary world.
(Photo: Wolfgang Puck)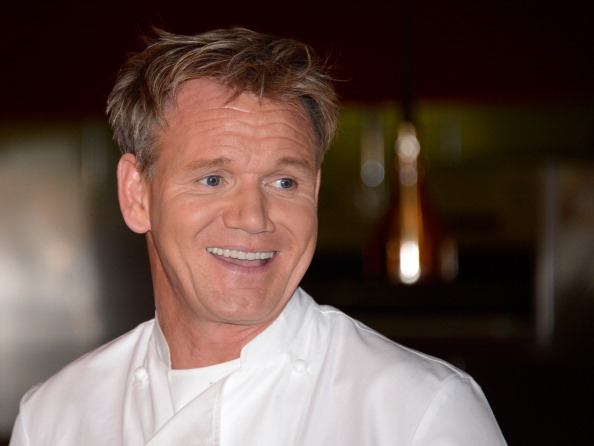 Gordon Ramsay – $175 million
The world knows him as the mean chef with the dirty mouth, and that's also why so many people love Gordon Ramsay. He's never been shy about keeping his feelings to himself, and he makes it a point to bring in the ratings on television with this over-the-top personality and his lack of minced words. "Hell's Kitchen," is a fan favorite, and he makes many guest appearances on other shows to round out his impressive television career. He owns a profitable London Eatery which brings in an impressive income annually, and it's helped secure the celeb chef a spot on the list of highest-paid celeb chefs in the world.
(Photo by Getty Images)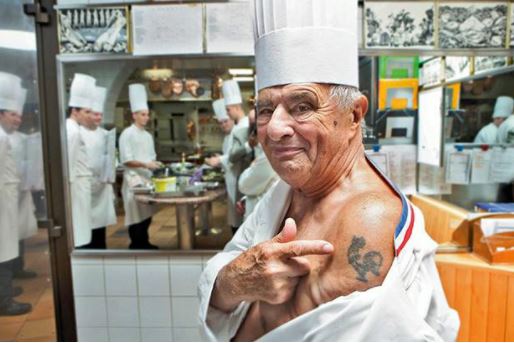 Paul Bocuse – $185 million
He's French, he's famous, and he's a wealthy man. He's the owner of a 3-star Michelin restaurant in Lyon called l'Auberge du Pont de Collonges. It's upscale. It's classic. It's amazing. The traditional menu his restaurant boasts has been the same for several decades, and it's just a testament to the fact that you cannot change something that's working splendidly. He's also passed on his culinary talents to his son, who has the impressive task of running the Chefs de France restaurant in Epcot at Walt Disney World in Orlando, Florida.
(Photo: Paul Bucose)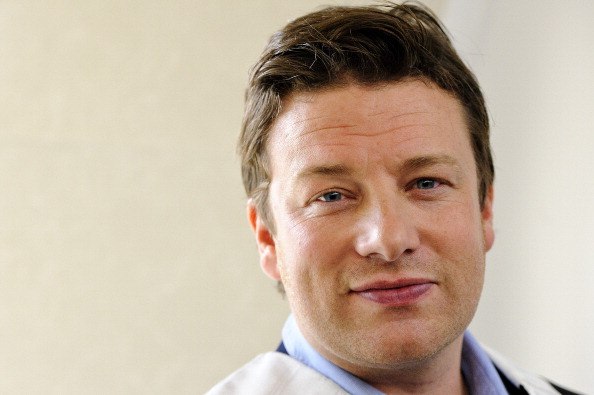 Jamie Oliver – $400 million
He's more than just a celebrity chef, though he's most famously known as the Naked Chef. He's also a man with a plan, and that plan includes a staggering 27 restaurants each thriving in various places across the world. He's a British mogul, and he's not stopping now. He appears on television, he writes cook books, he trains chefs, he advertises, and he has a Holdings company. He's someone who knows the business world in and out, and that's why he's got such an impressive net worth.
(Photo by Getty Images)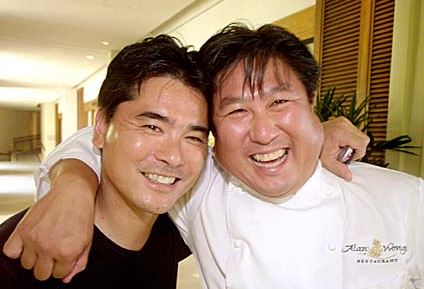 Alan Wong – $1.1 billion
You might not recognize his name as much as you'd recognize some of the more prominent celebrity chefs of the world, but he's done this time in the public eye. Alan Wong was a celebrity judge on the very first season of Top Chef, but he prefers to focus his attention where his money is made: In his restaurants. He's got numerous restaurants, but he might be most well-known for his Hawaii Regional Cruise floating restaurant. It's one of the most famous, most renowned, and people do whatever they can to get a reservation to eat his amazing food.
(Photo: Alan Wong)