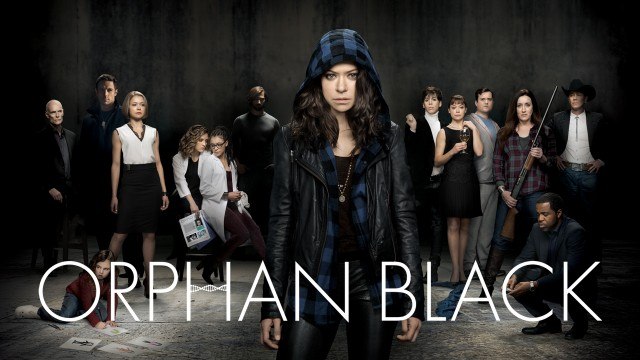 When Orphan Black emerged as one of the most mysterious and captivating new series, its creators Graeme Manson and John Fawcett were quickly thrust into the public eye. The thriller about clones captivated viewers and the press, resulting in plenty of talk and praise. The story line focuses on the issues surrounding cloning, and identity. Tatiana Maslany stars as people who are several identical clones, and she does so with such great talent and panache that many fans have become completely involved with the fascinating science fiction universe of clones, clone families and clone relationships.
The series has also deftly woven human and clone history into a glorious, suspenseful and purposeful drama. The main cast includes a number of extremely talented actors, and recurring roles by equally talented players populate the series with intriguing story lines. Most fans cannot wait to see what will happen next. The series is an intelligent, suspenseful, and gripping tale.
The passion that screenwriter Graeme Manson and director John Fawcett have poured into the Orphan Black project are equaled by the amazing cast and crew that work to produce this technically exhausting work of art.
Here are twenty things they have revealed about the cult hit show.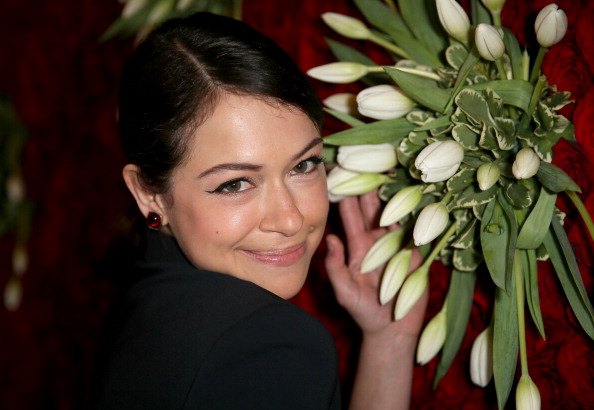 1. Tatiana's snub during the Emmy Awards after their first season didn't bother the cast or producers.
They viewed the public reaction, which presented the snub as scandal and outrage, as being part of the process of becoming "part of the conversation". They said the extra press probably propelled the show into its next seasons. Many viewers voiced their opinion that Tatiana was "robbed" of an Emmy, and expressed the hope that subsequent seasons would bring the award to her. She has been nominated three times for Orphan Black, but has yet to win for the show, though she has won numerous awards for other roles.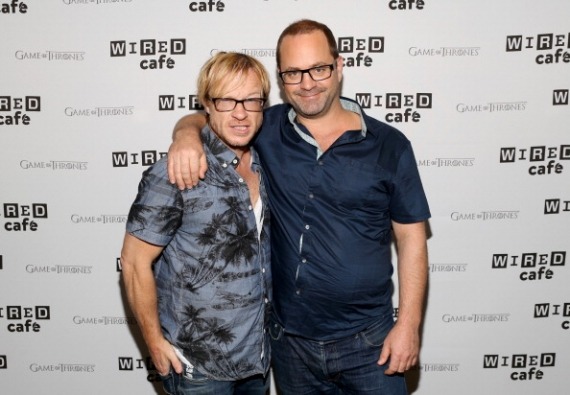 2. Fawcett was afraid that clones wouldn't work well in the series.
Fawcett said his biggest surprise was how well that clones actually do work. He said it was the skill of the cast that made it so. Fawcett and Manson said that creating Orphan Black was only possible because both of them were science geeks who were fascinated with clones.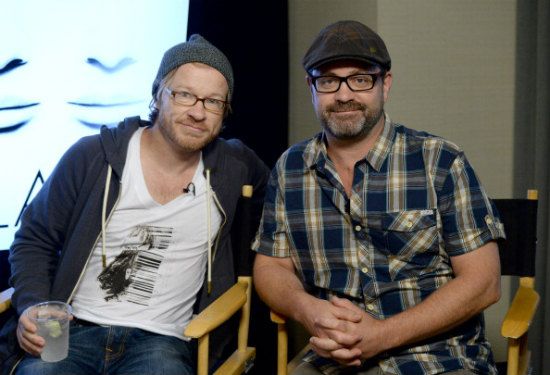 3. Manson was unwilling to frame the clone war as boys against girls.
He felt from the beginning that as viewers learn who the clones are, viewers would also learn more about themselves as humans. He said that when he first started writing, he had a general idea of where the mythology of the story would lead, but as the seasons developed, more revelations came and more organic ideas developed which could be possible.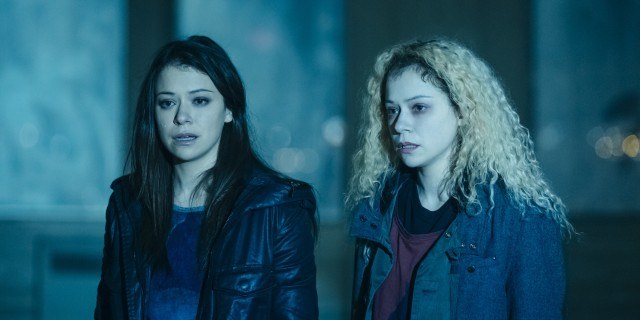 4. Manson acknowledges that some clones were easier to write than others.
He noted that the differences in the clones are due to their clone family environments. Were used to being part of a different reality. He made a list of the earliest clones and said that Alison was the easiest clone to write. He referred to Cosima as smart, having a unique intelligence which he enjoyed writing. But her science jargon made her difficult enough that he would hand her dialogue to another writer better equipped to write science vocabulary. He characterized Sarah as the reluctant leader who encourages the others to go on the journey, and views her as a moral character. Other clones have what he describes as having a mysterious human factor, which is something not to be easily defined, but wonderful nevertheless.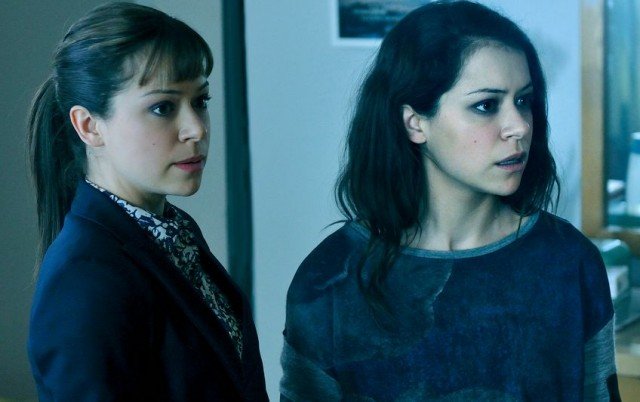 5. Fawcett thought that is was cool that their "little wacky sci-fi show" was actually made.
They were surprised that the show was made, when so many other shows had more money, bigger budgets and more attention. Manson said that the show is "a clone show" and they work very hard to make it wonderful. They take their clones very seriously. Adding new clones is not a decision they take lightly. For a long time, Tatiana's "mad talents" kept them from creating new clones because they wanted to see more and more of what she was able to do with all the characters she had to play from the very beginning.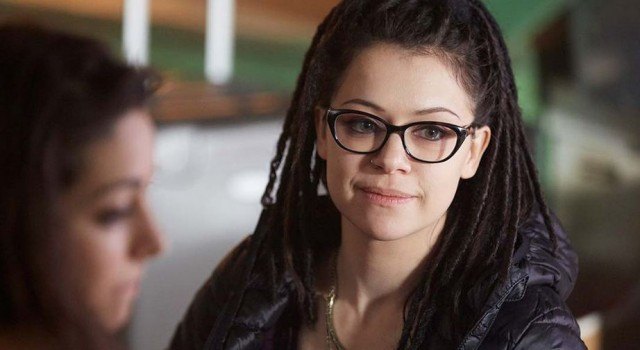 6. Manson and Fawcett have always been "super-invested" in their characters and the relationships between them.
To create complex relationships and many layers of characters was extremely important to them. Their first goal with the clones was to "unpack the various layers of potential" in each character. They were fascinated with the ways humans and clones, and clones themselves, could interact.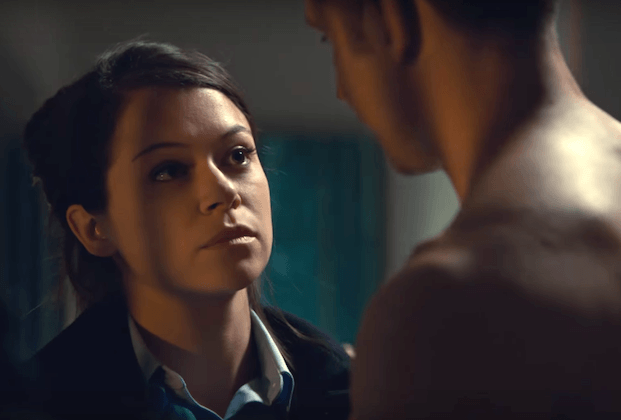 7. A collective decision was made that every producer had to agree on the one girl who would play their first clone. There could be no dissension.
They were nervous about being able to find the actor who would be able to pull off the many different personalities that are required for one person to portray within each episode. All of the directors coming in to do various scenes eventually became swept into the complexities of the interactions of the girls. They began to forget that one actress played many characters. Tatiana's talent continued to amaze them, and all of the producers were completely convinced that she was the correct choice for the show.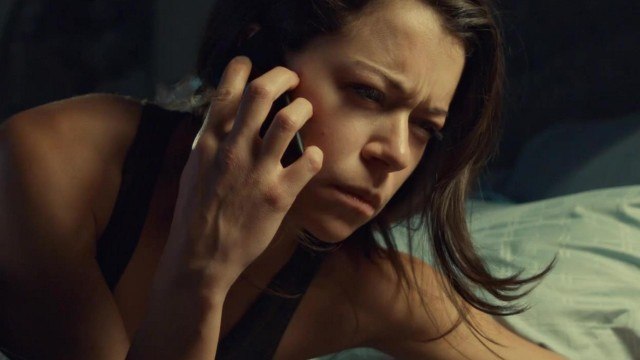 8. Tatiana has a clone double whose face is never seen.
The actress, Kathryn Alexandre, steps in to act Tatiana's alternate characters so that Tatiana can act the main clone they are filming for that particular scene. Alexandre's face cannot be seen at all in the final shots, so it makes the process very technical. The scenes are built in layers, one shot after another, with Tatiana moving from one character to another while her clone double plays the other roles. Tatiana and Kathryn must know her blocking very specifically for each scene she films. It is an incredibly technical process, layering one character after the other to build one complete scene.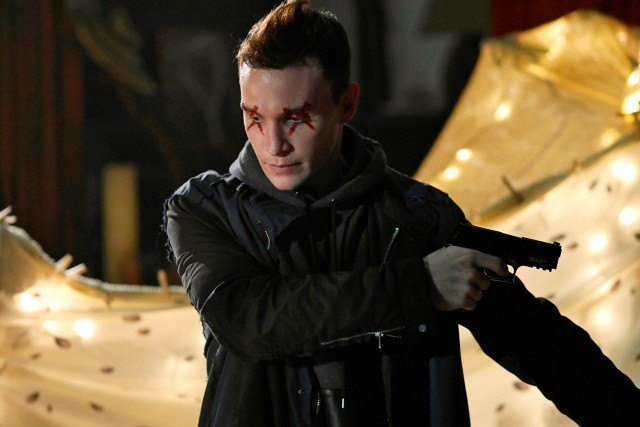 9. They rely on dialogue coach, John Nelles, so the clones will have authentic accents.
Each clone must have a very specific and correct accent. It is important that the accents be distinct by country and that the accents don't merge. Nelles is on set every day. He changes the vocal placement of each character, and he watches and listens to the actors all the time to be certain they keep their accents distinct. Nelles holds a B.A. in Speech and Dramatic Art and and M.F.A. in Acting from the University of Iowa. He has worked with Sam Neill on Jurassic Park, The Kennedys, and with William Hurt on A History of Violence.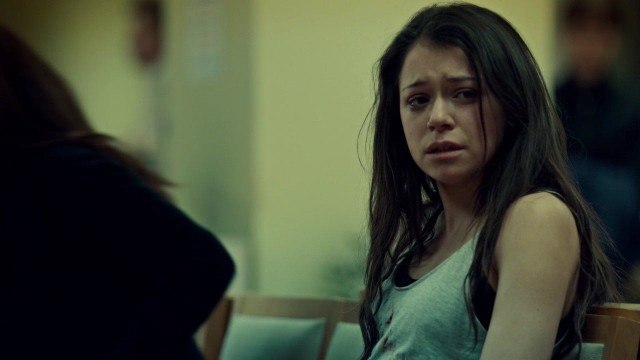 10. Tatiana uses different body language to immerse herself in each accent while she is practicing.
Her method for keeping them straight is to physically prepare for her characters. She does different dances for each character to instill them in her body. Fawcett and Manson have seen her "off in a corner of the set" doing unusual movements to set each personality within herself.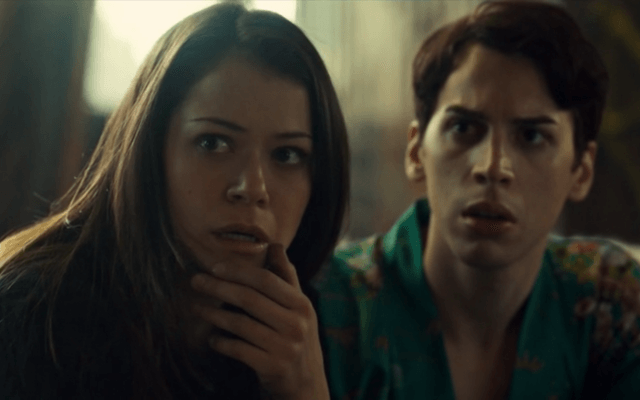 11. Manson and Fawcett could see chemistry between Felix and Alison from the very beginning.
At first, they did special chemistry auditions to see how the various actors worked together. What resulted between Felix and Alison, was a relationship that they noted as being quite significant to the show's development. They thought it fun to see the relationship developing. They have also enjoyed seeing the many others which have evolved over time.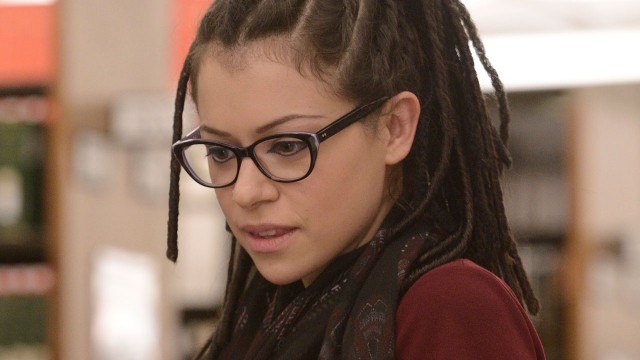 12. Fawcett and Manson have favorite clones.
Fawcett's favorite clone was always Alison. She was modeled after his sister. Manson's favorite clone is Cosima. You never get to see a good hippie character on TV and he thought the rave hippie in her was great. He says he's from the West Coast, and dates characters like her often. Cosima is named after their science consultant from University of Minnesota. They wanted an omniscient sort of science character, and the clone was based on the real Cosima. The real, human Cosima is an expert on cloning research in twins.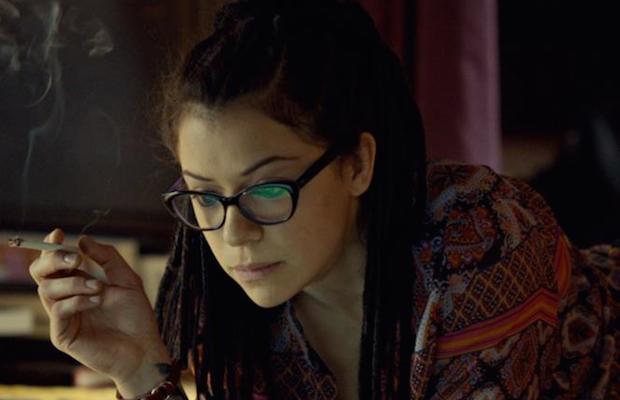 13. Tatiana listens to different music to get into character for each clone.
When interviewed, she listed the music:
Alison: musicals, show tunes
Sarah: The Clash, Dizzy Rascal, Mike Skinner from The Streets, UK grime rappers
Helena: Antony and the Johnsons, Tom Waites, Prodigy
Cosima: electronica, grimes
Rachel: 90s slow jams, "icy, sexy stuff"
Personally, Tatiana enjoys listening to Diplo, Major Lazer and Kanye. Her fellow cast members also have some favorites. Jordan enjoys listening to Ed Sheeran, FM Radio and can quote Taylor Swift lyrics at the drop of a hat. He's also a great singer, and can rap on the spur of the moment. Dylan listens to 2 Chainz.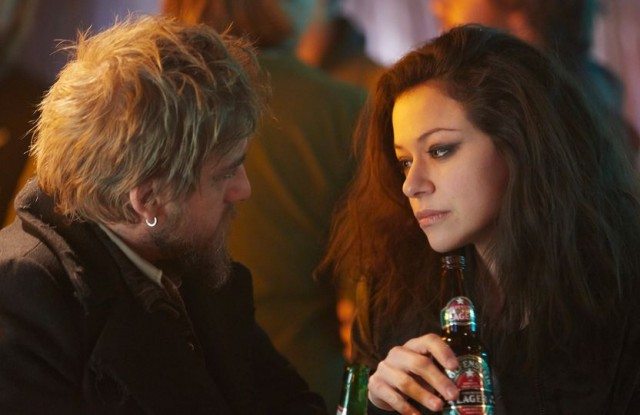 14. It was important for producers Manson and Fawcett to "cast Canadian".
They wanted to find a Canadian lead. They looked at "pretty much everyone". Tatiana was a front runner from the beginning. Fawcett grew up in the suburb of Calgary so they knew they needed a suburb clone, and she was very much modeled on John's sister. All of the primary characters, including those played by Tatiana Maslany, Jordan Gavaris and Dylan Bruce are Canadians. They each had to attend several casting auditions and evaluations before they were offered their roles. Studio, network and chemistry tests were completed by each of them. Gavaris in particular, received the information about Felix in his email. He said that he began to daydream about the role, and then finally started to "salivate" over the possibility of actually getting the role.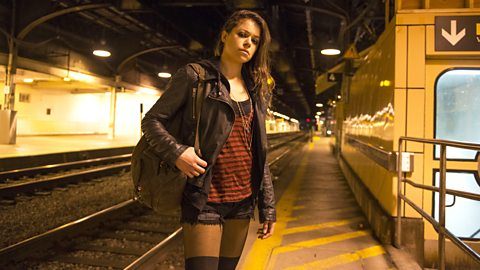 15. Tatiana manages to play characters playing other characters using her own method.
First, she attempts to get the primary, core character clear in her body. She tries to feel the core character first, and then lets the secondary character play the stereotypes of the secondary character. She finds the process as complicated to explain as for others to understand. But, she believes that keeping core primary characters as the base helps her to branch out to the secondary layers of characterization more easily. The most characters she plays in any day is three, which she finds can be quite hectic.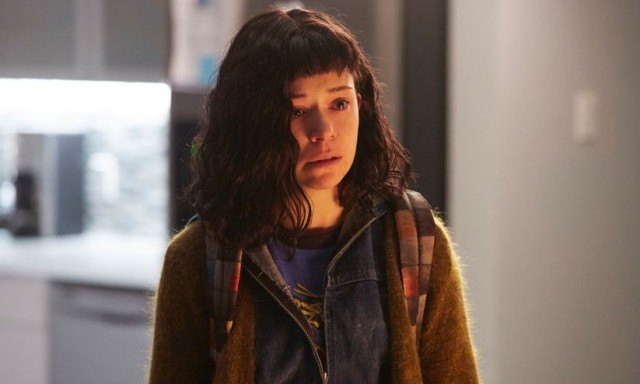 16. Scheduling is the challenge of the show.
Clone scenes require twice as long as normal scenes. It takes anywhere from half an hour to two and a half hours to change from one clone character to another. Every shoot requires much energy and attention from Tatiana. She says the hardest thing about her complex schedule is acting to empty space. She is required to play so many characters, that she frequently must portray expressions when nobody is there to react to her. Playing opposite of herself gives her difficulty because she depends so much on the way her audience responds to her, so when there is nobody there, acting is harder for her. The technical process of filming is the most difficult part of her schedule.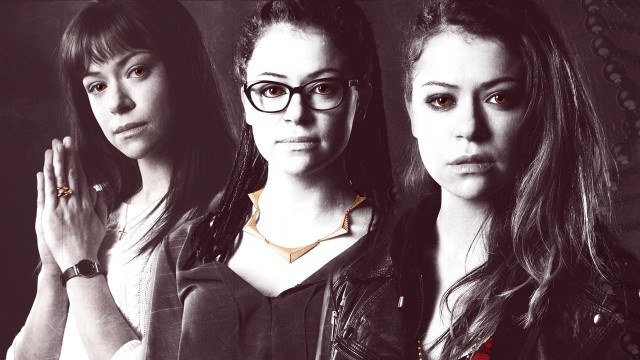 17. Tatiana differentiates among her characters by physically and mentally committing to each one.
She is very dependent upon the ways that the other actors react and respond to her. She tries to embody the music, dialogue and character of each before she ever arrives on set. She also mentally commits to each clone character before she steps onto the set to film. Her fellow actors say that even if she is not wearing makeup and is not dressed to portray a particular character, they know exactly which personality she is at the moment based on how she moves, walks and speaks. She spends about an hour and a half in hair and make-up for each character. She is also assigned music specific to each clone, which helps her to assign different attributes to each. She notes that her extensive experience in improve theater helps her to be flexible. As she is sitting through hair and make-up, her dialogue coach meets with her to review dialogue and accents, and she listens to the music devoted to the character she will film.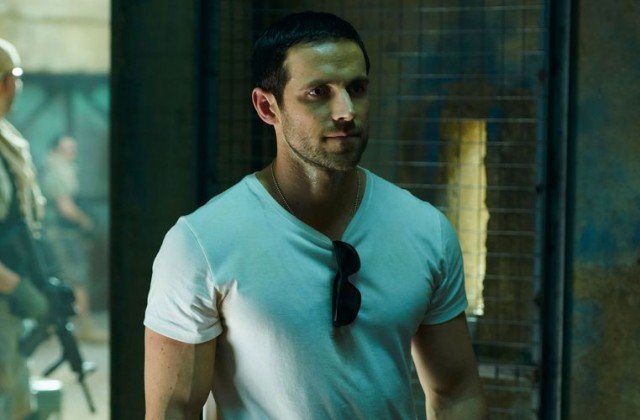 18. Her co-stars, Jordan Gavaris and Dylan Bruce, want to see her interpretation of Carrie and Marty in Back to the Future.
Both actors, when asked what role they would really want to see Tatiana portray, if they could choose any role, answered specifically. They acknowledged her talent with characterization and were fascinated with the idea of being able to see her present her own unique versions of those two roles. Tatiana countered by saying that both of those roles had already been portrayed very well.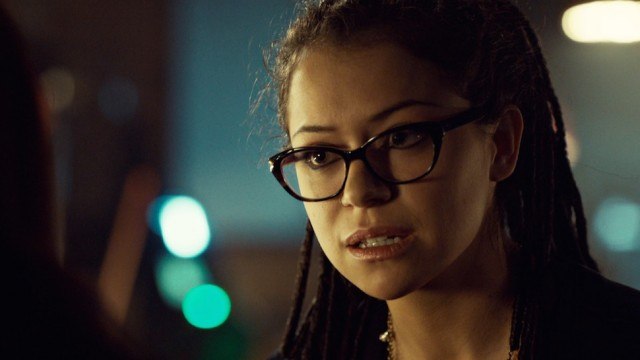 19. Tatiana's favorite clone is Cosima.
She said she connects quite strongly to Cosima because she is the most fascinated with life, with questioning why things are the way they are, and is constantly questioning things as if she is an investigator. Cosima's passion for science and people parallels Tatiana's passion for action and knowing about people.
Tatiana describes Cosima as being incredibly smart, even though she does stupid things. She sees the most of her own personality is in Cosima, and says that that clone is the most human of all those she portrays. Cosima's duality is what Tatiana feels is very similar to her own self.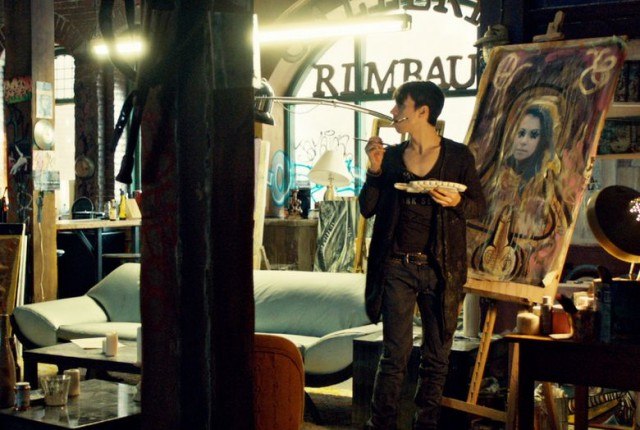 20. Ian Brock, the production designer, included phallic paintings in Felix's loft.
Jordan Gavaris thought he would find amazing street art, but that's not exactly what was there. He said that Brock was able to create a multi-layered space for Felix, which resonates with the layers of humanity in Felix. Gavaris said that the production designer is a fantastically talented artist who was able to capture the exact essence of Felix within the set design in a very intuitive way.