A lot of movies touch on real estate in one way or another, even if they do so subtly.  A movie could feature beautiful homes with amazing landscapes and interiors.  Another movie can pinpoint a demographic in a particular city.  Whatever the case is, finding a place to live and knowing your surrounding is a huge theme and decision in anyone's life. Real estate movies are inevitable.  While certain movies are going to appeal more to the customers than to the real estate agents, both groups should still appreciate them nonetheless.  Here are 20 movies that every real estate agent should watch.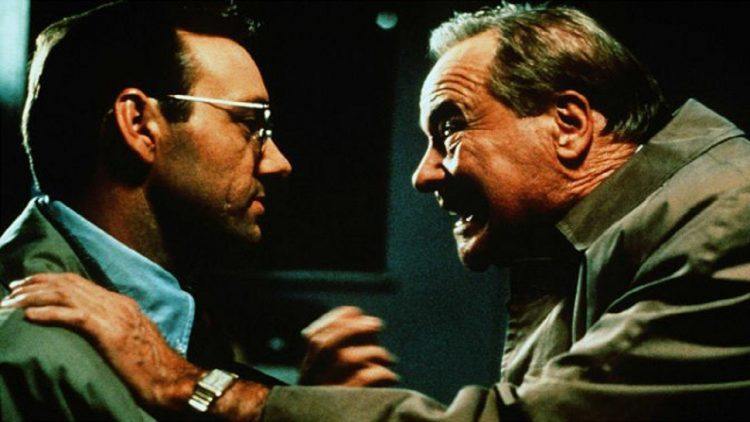 1. Glengarry Glen Ross (1992)
This isn't just 'a film on real estate.' To a certain extent, this is the film on real estate. Some professionals have even used this film in education classes related to what to do in order to sell real estate as well as what not to do. The plot of the film hinges on a sales contest where all of the real estate agents in a particular office compete for prized leads, desperately try to avoid getting fired, and find out a little something about themselves in the process.  The film does a good job of demonstrating that many of the vicious tactics that people use in order to sell real estate really don't always work. Glengarry Glen Ross does a good job of showing the dark side of real estate without celebrating it.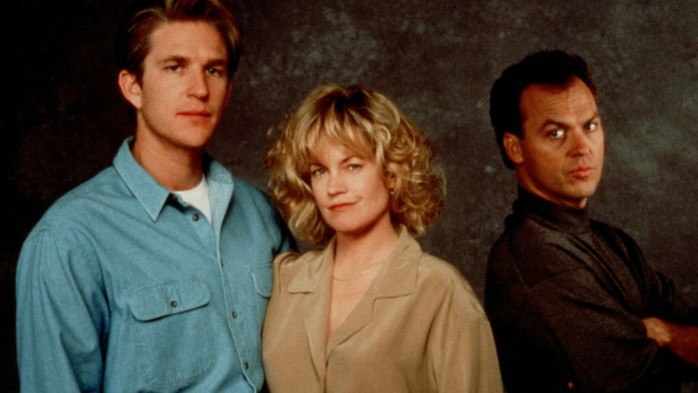 2. Pacific Heights (1990)
Pacific Heights is one of the most successful and evocative depictions of eviction ever put on film. The protagonists find themselves in a desperate real estate situation after they barely scrape together enough money for an expensive property that they rent out to different tenants. Real estate agents are all too familiar with the fact that there is a skill to renting out a property, and that getting stuck with bad tenants can sink landlords. In desperation, the protagonists end up getting saddled with an extremely shady individual who comes awfully close to ruining their lives.
3. The Queen of Versailles (2012)
This highly cinematic documentary depicts the rise and fall of billionaire couple David and Jackie Siegel. When David becomes extraordinarily wealthy, he and Jackie start constructing the sort of lavish house that only a billionaire could ever create. It's also the sort of lavish house that would be almost impossible to sell during a recession. When the cash flow dries up, the couple is stuck with this half-finished monstrosity that they're not going to be able to unload on anyone.  High profile real estate agents will recognize their dilemma quickly, since celebrities have this problem fairly often.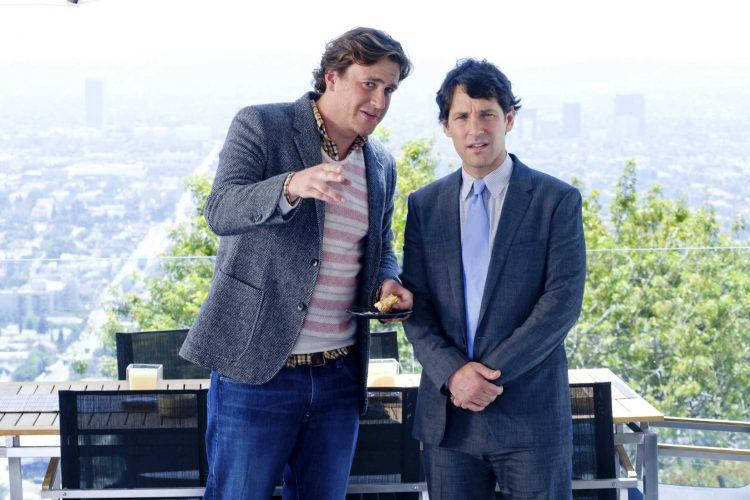 4. I Love You, Man (2009)
The real estate angle of this film is a side plot, but it does a good job of showing what it's like being a real estate agent and trying to sell a large and expensive celebrity property. One of the key scenes of the film involves a situation that haunts real estate agents: the one person who they won over at an open house had no interest in actually buying the home. Celebrities create large homes that are literally or figuratively monuments to their egos, which can be too personal to successfully sell. Real estate agents will see that principle in play here.
5. Adult World (2013)
This comedy partly depicts the house-hunting that the Millennial generation goes through as they struggle with alarming student debt and rapidly declining wages. Having adult roommates and unconventional housing choices are common for Millennials today. Real estate agents selling to the younger generation are seeing that for themselves, and this film does a good job with depicting the situation.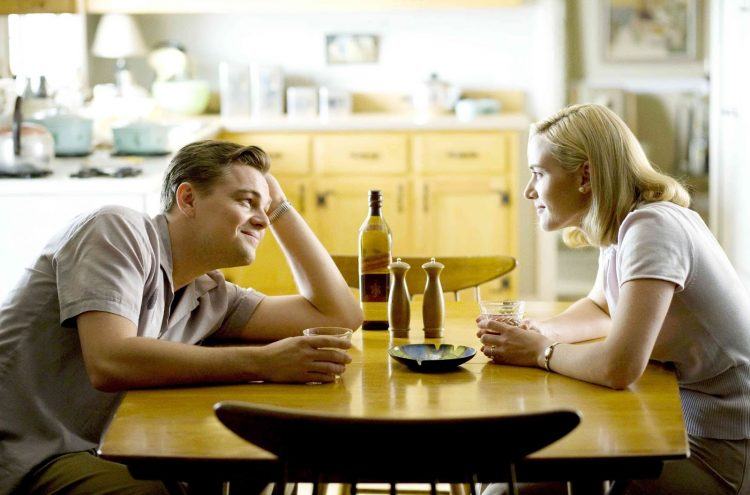 6. Revolutionary Road (2008)
This late 2000's adaptation of the classic novel does a good job of demonstrating the power of real estate. One of the minor characters is a real estate agent and she sold the protagonists their house. The film is partly a dramatization of the debate between living in the city and living in the suburbs and the way a location change can completely alter a person's lifestyle. The house in the film more or less becomes a metaphor for the stifling suburban 1950's way of living.
7. Joe's Apartment (1996)
While this 1990's comedy is extremely crude, it may be one of the most realistic depictions of New York real estate gone wrong on film. The film industry tends to focus only on the living arrangements of the wealthiest New York residents. The protagonist of the film struggles to find an apartment worth less than fifteen hundred dollars a month that also has no holes in the ceiling. Fifteen hundred dollars in 1996 is the equivalent of twenty-three hundred dollars in 2016 and as you'll see in the movie, won't get a person very far.
8. American Beauty (1999)
This film might not depict real estate agents in the most flattering light, although even some great agents may be able to relate to the female protagonist's emotional preparations for trying to sell a home. The movie does a good job with showing how people view homes as status symbols, and that real estate agents are selling them images and ideals; not just domestic quarters.
9. The Money Pit (1986)
This 1980's comedy focuses on a young couple who moves into a huge and expensive house that appears to be perfect right up until they purchase it, at which point it starts to fall apart in an absurd manner. Real estate agents are probably going to appreciate the number of lessons in real estate that the movie subtly delivers, such as the importance of looking past the surfaces when deciding on a house. The couple partly got into the mess in the first place because they were seduced by the promise of a bargain home and by a seller's sympathetic sob story, which happens frequently in real life.
10. Mouse Hunt (1997)
People who are looking for another zany comedy related to real estate will find some good absurd humor with Mouse Hunt. The protagonists inherit a house from their father. The house appears to be dilapidated, but is actually worth millions, and they plan on auctioning it off to wealthy private collectors. The protagonists get sidetracked by trying too hard to get rid of the house's fairly minor pest problem, when they should have just focused on the renovation process.
11. 99 Homes (2014)
This film depicts a scenario that is not going to be common in the real estate world: a person who lost his home trying to get it back by working for the broker who caused him to lose it in the first place. However, it does do a good job of dramatizing the power differentials that exist in this world. Real estate agents have to deal with wealth gaps as part of their general duties as they alternate between working with people who treat homes as investments, and working with people who are just desperate to live anywhere. 99 Homes manages to portray that sentiment better than most films.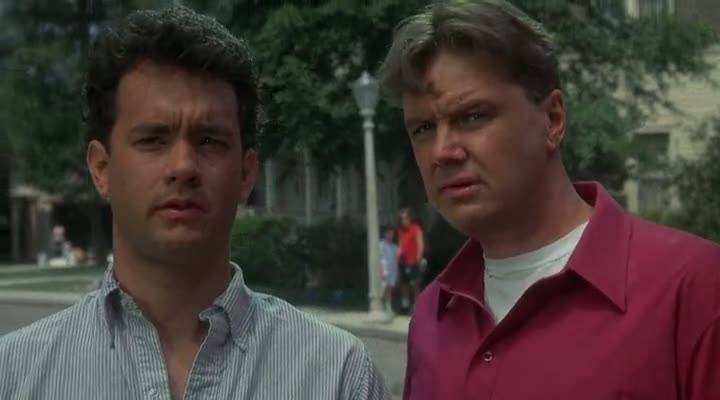 12. The 'Burbs (1989)
If there is such a thing as a real estate horror comedy, it would be the 'Burbs. The film is a dark humorous portrayal of suburbanites and their suspicions of eccentric neighbors who bought a house under strange circumstances, and who live very odd lives there. While most real estate agents are not going to have clients that are anywhere near as dark as the people depicted in this film, they will still have stories of the strange things that can happen in small towns.
13. Frances Ha (2012)
Young and wealthy New York residents often find themselves in a weird position of relative poverty. New York is so expensive that they can't afford to live there on their own. Many dream jobs in New York are so difficult to obtain that young people trying to get them have to be functionally minimally employed or unemployed. However, they're still rich and they can still return home to their parents' mansions. They may not be as wealthy or successful as their friends, but they're still more successful than most of the world. Frances Ha manages to depict this strange situation very effectively. Real estate agents who have worked in cities like New York, Los Angeles, and other areas that attract simultaneously rich and desperate young people will see scenarios they've observed hundreds of times.
14. Inside Llewyn Davis (2013)
The living arrangements of a homeless person might seem somewhat antithetical to a real estate agent, but this movie does a good job of demonstrating how a lot of homeless people live. They do what is known as 'couch-surfing.' They more or less act like unpaid roommates to a large series of different people. This situation can create a lot of gray areas in real estate, and a lot of tricky situations for the housemates of the homeless people in question. Inside Llewyn David does a good job of showing this situation.
15. The Big Short (2015)
With the perspective of 2015, some people are going to want a movie that successfully dramatizes the real estate crash that helped create the infamous Great Recession, even though the effects of that recession have not entirely ended for everyone. This film does a great job of showing how the real estate market crash happened in the first place, and it provides some useful lessons for the people who might be trying to benefit from real estate booms in the future. Many of the issues that this film presents are not entirely unique to the 2000's, which is one of the things that makes the situation that much more harrowing. Younger real estate agents who are trying to learn about the business should see the film in order to get some perspective on real estate booms and bubbles.
16. Leap Year (2010)
The protagonist's job may not be the main part of this movie, but this film does provide one of the only Hollywood depictions of a real estate stager that people are likely to see. The role of stagers in the real estate business is hugely under-appreciated in both pop culture and in real life. Stagers work at making unsold apartments and households more presentable, which can make all the difference in the world in terms of whether or not a house gets sold, regardless of the quality of the house or whether or not the house is on valuable land. The real estate companies that succeed are aware of this. The stager protagonist is very successful in the film, and stagers are very successful in real life.
17. The Break-Up (2006)
It has been said that in New York City couples try to stay together purely for the sake of the apartment, since it's so hard to find a reasonably priced place that's actually nice. This is still a common dilemma in other places. Couples might love the house they live in more than each other, and breaking up while they still have the house is inconvenient. Real estate agents have to deal with feuding couples who are in this situation all the time, and they might appreciate a movie that addresses the issue.
18. The Holiday (2006)
A change in living arrangements really can make all the difference in people's lives. This film depicts two women who swap houses for a little while, and it completely changes the course of their lives as a result. They get to experience each other's vastly different communities and living arrangements and get a renewed lease on life at the same time. Real estate agents are well aware of this principle.
19. It's Complicated (2009)
This is a film that features real estate that's so gorgeous it's practically a star in its own right. It's the dramatization of a complicated affair, and one of the participants in the affair is the architect who is there to help work on the house. While few real estate agents have much experience in a romantic situation quite like this, the familial complications involved with real estate are all too familiar to them.
20. Baby Boom (1987)
A stressed New York advertising executive moves to a Vermont farm house in order to unwind and spend more time with her daughter in the second half of this movie. She ends up with a house that more or less drains all of her savings and that she can't easily sell. The house was supposed to be a country retreat and it became her entire home. Real estate agents have seen situations like this time and time again, and they have to tell their potential customers that houses can stay on the market for years without more than one potential customer.