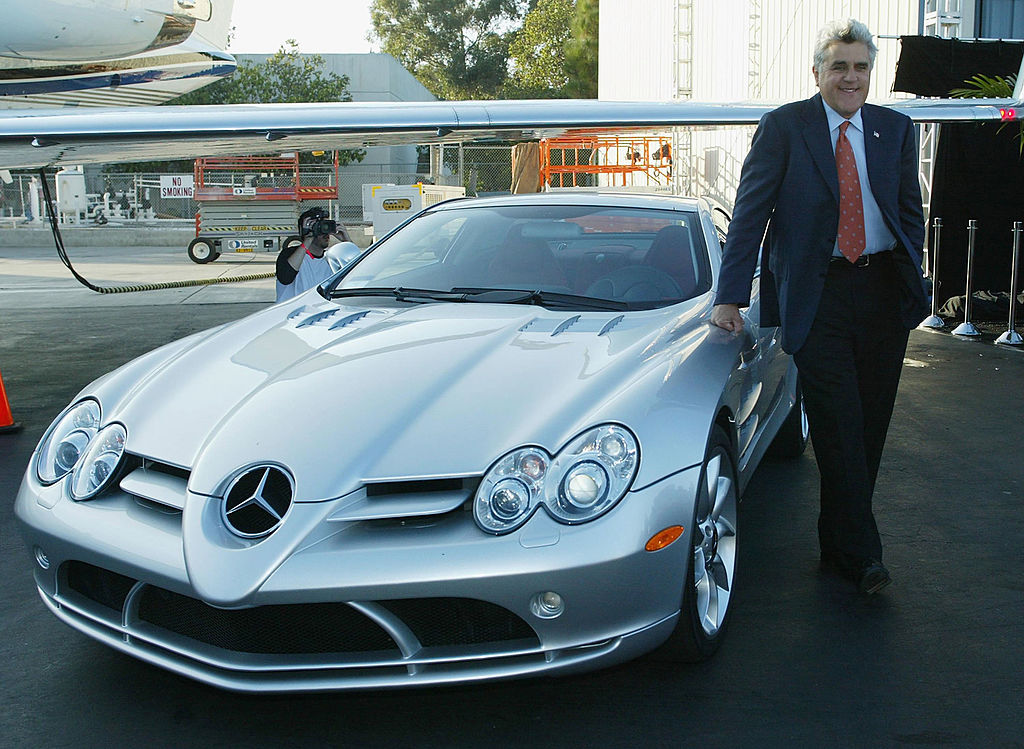 The first thing I see when I look at a car is its potential power. Overlooking the aesthetics, I first try to see how powerful the car could be just from looking at it. Sometimes, I make wrong judgments and find that a car that I overlooked is actually quite powerful. Other times, it's the opposite. The second thing I see in a car is its aesthetics. A stylish car to me has a simple design, is beautiful (beauty lies in the eyes of the beholder), and is well-balanced. These are the 3 ingredients that were used to cook up the following list starting from the least stylish to the number one stylish car of all time. Let's start the countdown at number 25.
(Photo by Frederick M. Brown/Getty Images)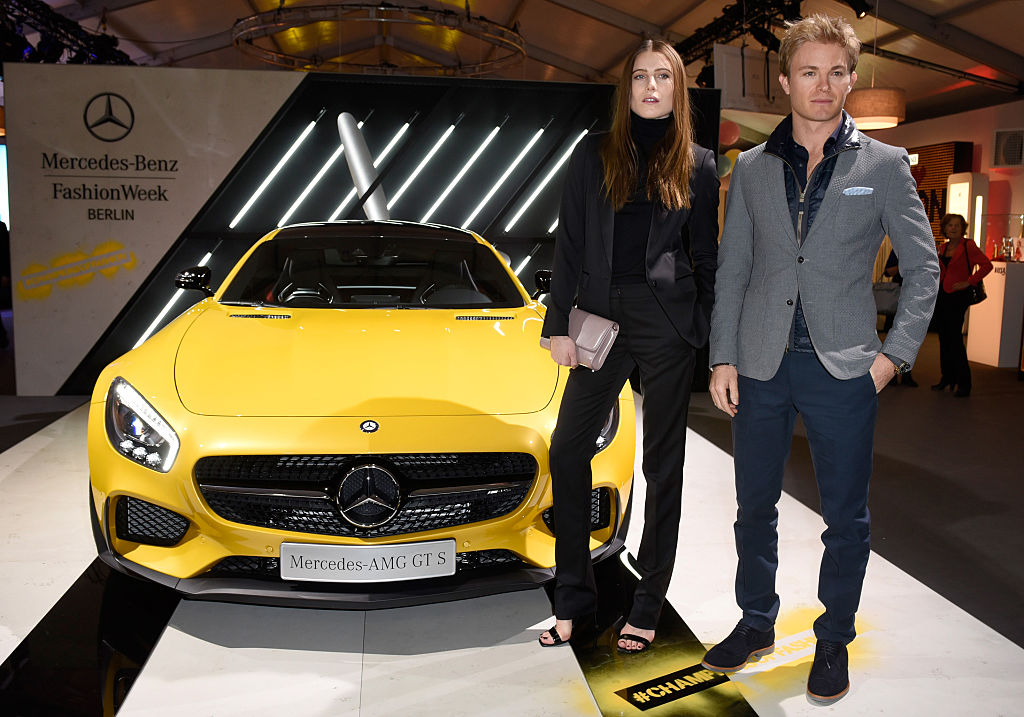 Mercedes-Benz AMG GT 2016
This beauty has an incredible front and side view. It is beautiful from any angle I suspect as a result of its curved edges. At first glance, one gets a feeling of heaviness coupled with a feeling of excellence all at the same time. You can tell it's heavily built, but you can also tell how masterful it's creator was. The car goes for a base price of $111,200 so it's safe to say it's reserved for the rich. The rest can simply marvel at its splendor.
 (Photo by Clemens Bilan/Getty Images for IMG)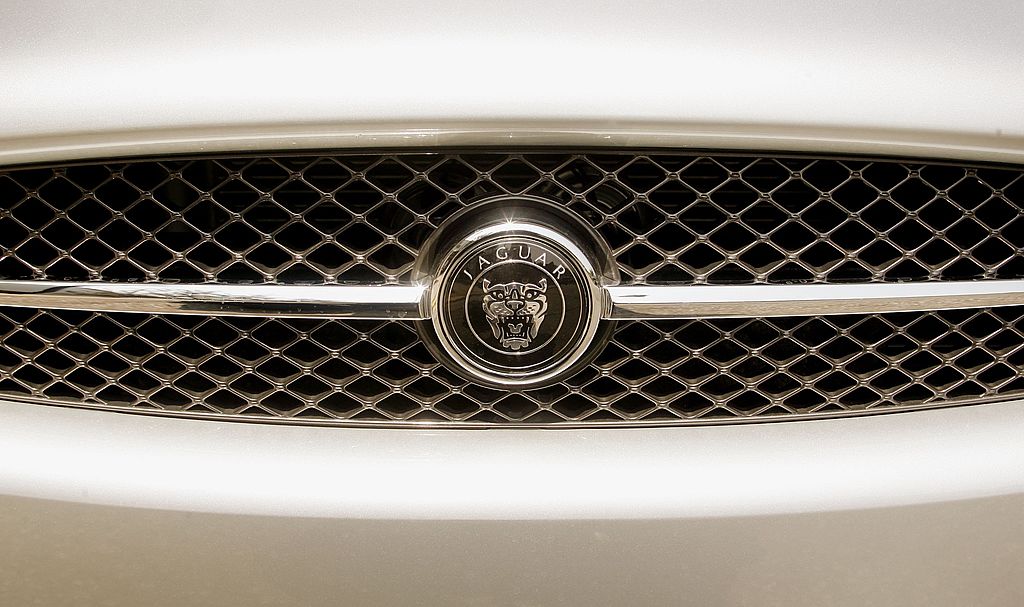 1954 Jaguar XK 140 (Drophead coupe)
This one is a classic vintage car, the first of many on this list. It is a two-seater convertible; always a winner in my books. What makes this car a stylish classic is the placement of the bonnet which is slightly higher and larger than the rest of the body. This is what I call perfect asymmetry. The car's price tag is fairly hefty at $134,995.
(Photo by Scott Olson/Getty Images)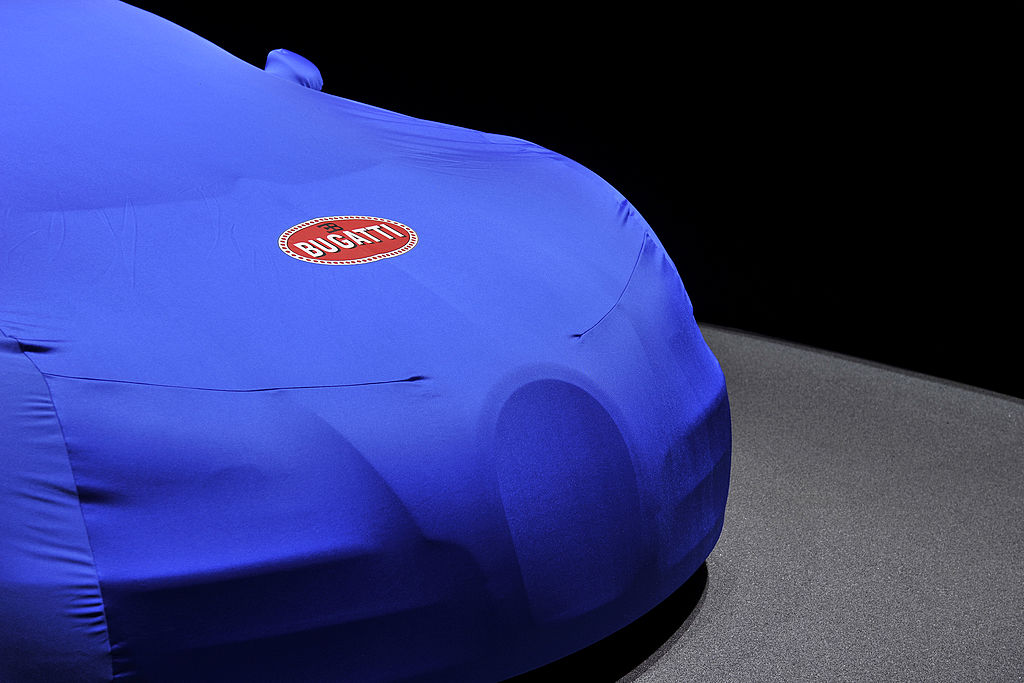 1936 Bugatti 57SC Atlantic
I'm not quite sure how this one made the list. I guess I have a thing for asymmetry. This car is the opposite of its predecessor on this list. The back is more pronounced than the front, kind of reminding you of a well-shaped woman. It can throw you off at first, but at second, third, fourth glance, you start to get used to it and then really begin like it. The back of it kind of looks like a sleek, beautiful cockroach. The car is one of the most sought after vintage cars in history and was sold to the last owner at almost $40 million. Let's just take a moment to let that sink in.
 (Photo by Harold Cunningham/Getty Images)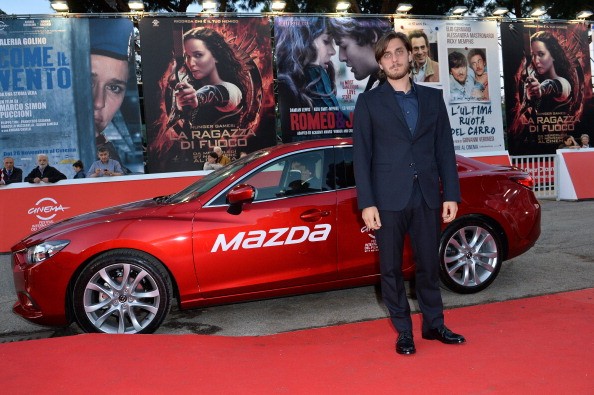 Mazda MX-5 Miata
With a lower price tag of $25,790, this car is worth well above its cost. It makes this list for several reasons. First of all, take a look at how those curves resemble a much classier and expensive car. They managed to pull of an excellent design at a relatively low-cost. Second, let's just take a moment to appreciate that this is a Mazda for crying out loud. 100 points for Madza's most stylish car yet.
 (Photo by Tullio M. Puglia/Getty Images)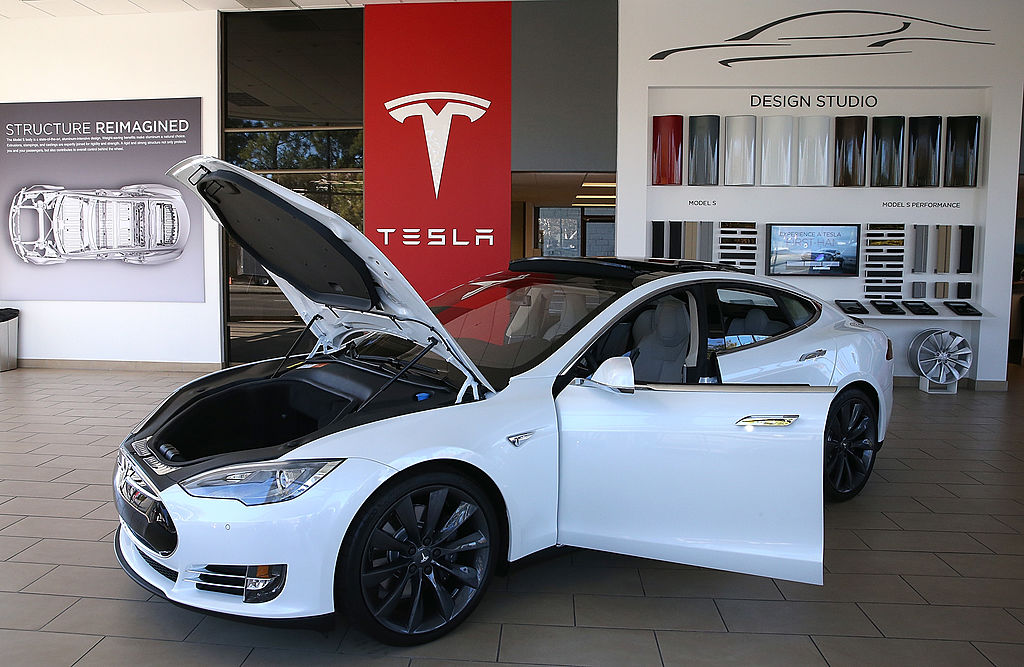 Tesla Model S P85D
This car is the quintessential simple, but sleek car. Both the outside and interior have a perfect balance of simple, but highly attractive. Despite the simplicity the car is true beauty. Something about it just draws you in. It's long, but not too long; round but not too round, and has just the right amount of sport in it. It's price is moderately pricey at $105,670.
(Photo by Justin Sullivan/Getty Images)
1965 Ford T5
This Ford Mustang is one of the more square-shaped cars in this category. When you look at it you can have no doubt that it's a vintage car. It looks like a car that was made at a less advanced time, but this adds rather than detract from its beauty. It is a very rare car and a legend of both its time and now. We are proud to have it on our list. We love how compact, but powerful it looks, the perfect components of a stylish car. You can get this car for about $35,000. You could have sold it to me for $100,000 if I had that kind of money.
 (Photo by Spencer Platt/Getty Images)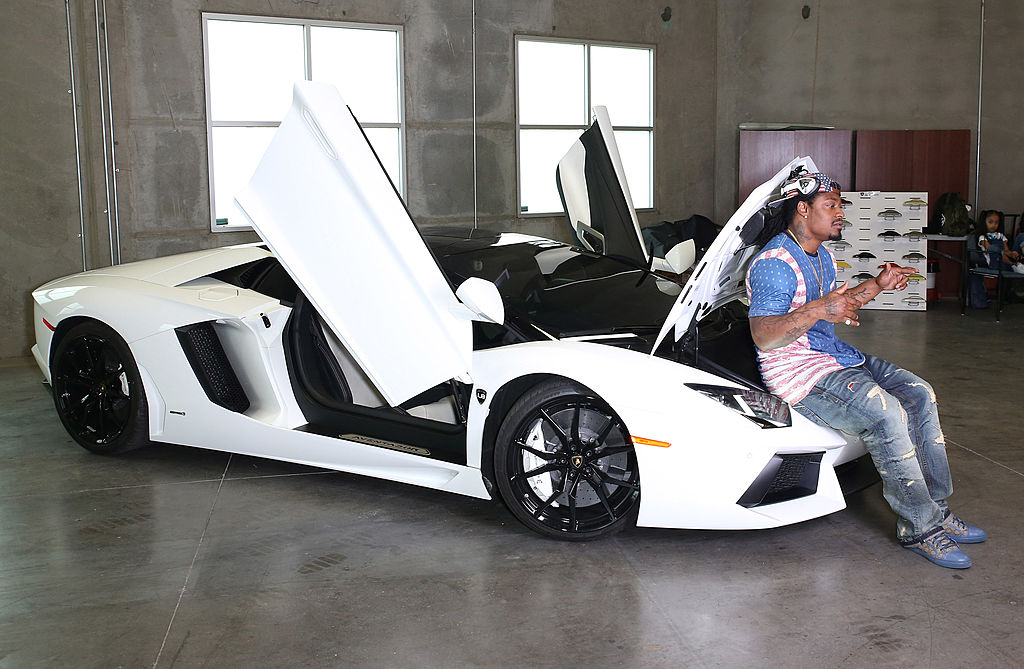 2017 Lamborghini Aventador S
You are casually having a cup of coffee with your friends on holiday in Monaco and suddenly everyone's head turns as the familiar sound of a Lamborghini comes closer. The Lamborghini Aventador has arrived. This car is a show stopper. It is one of the most stylish Lamborghini's in my opinion. It is a sports car made for a rock star. It has all the characteristics of a Lamborghini and more. Looking at it from the front as it approaches you, its beautiful face just instantly connects with you. Get one for $424,845.
(Photo by Gabe Ginsberg/Getty Images for Monster Products)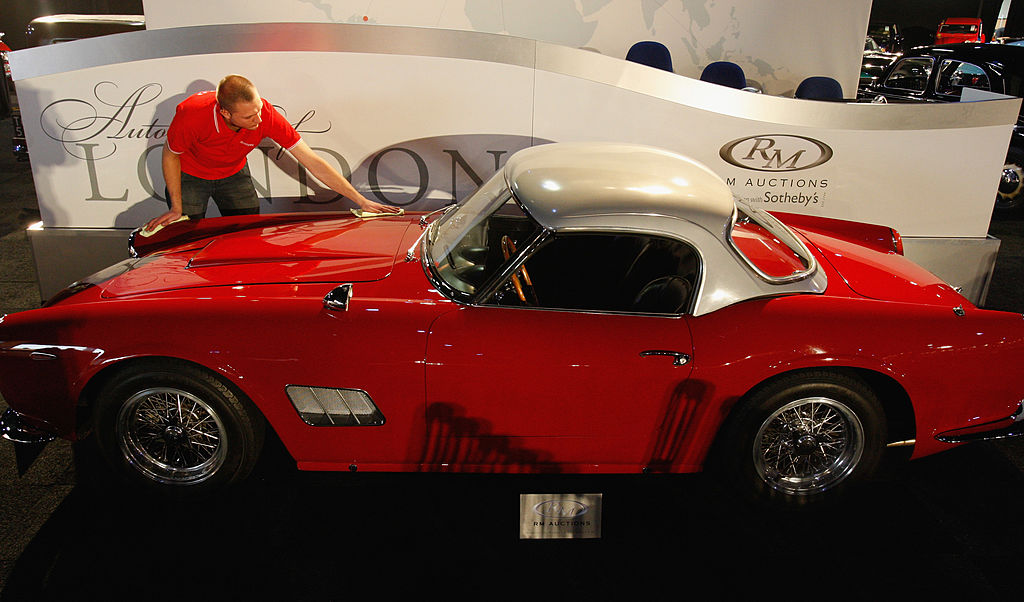 1962 Ferrari 250 GTO
This car is mighty beautiful, one of my favorite Ferraris ever. It looks vintage, but at the same time has a modern edge to it. It is the most valuable car in the Ferrari collection and one of the most expensive ever sold at an auction at $38.1 million. It was initially designed to be a race car and only 39 were ever made. It looks like something Ernest Hemingway would sport along the old town streets of Cuba. It looks small from the front, but on a side view, you realize how large it is. It's longer bonnet is also one of the reasons it made it to this list.
 (Photo by Jeff J Mitchell/Getty Images)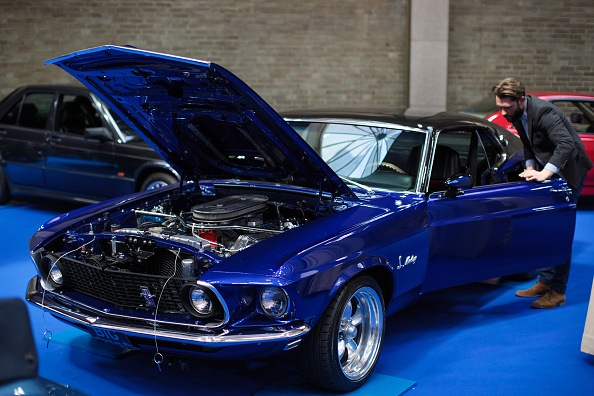 1969 Ford Mustang Grande
Vintage cars area staple in my list, as you might have already noticed. This car is so stylish, it looks good in every single color I've seen it in from yellow to black, to a pale light green. It looks like the kind of car that just smoothly rolls in. The vinyl roof of the car is the main selling point for me. The interior is also rich and luxurious. You can get one from $25,000 which isn't a bad price for such a luxurious and intricately designed beauty.
 (Photo by Jack Taylor/Getty Images)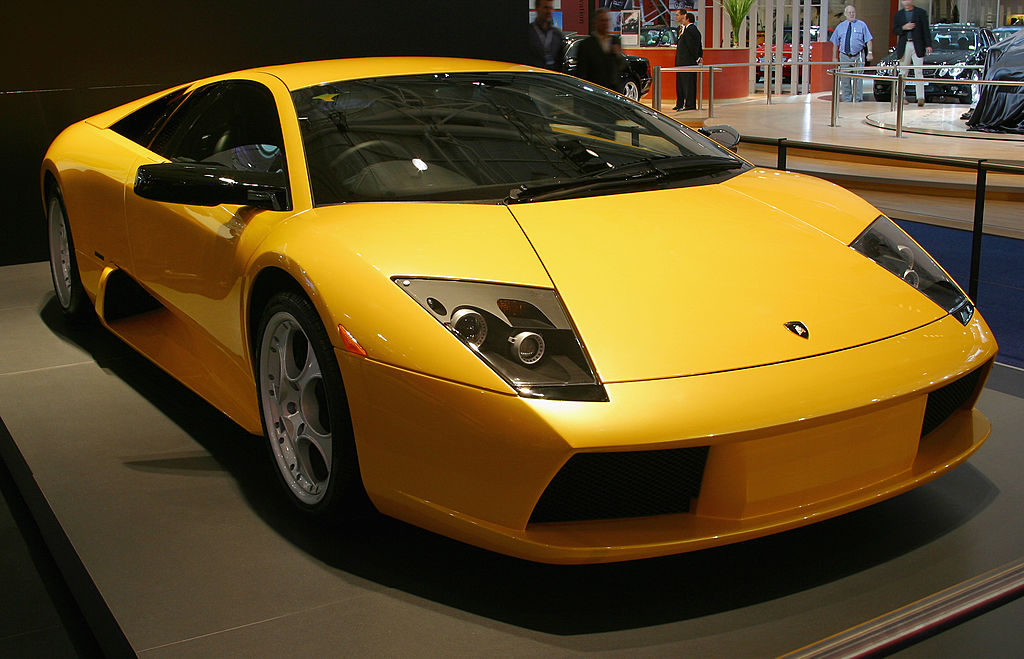 Lamborghini Murcielago
Murcielago is Italian for bat. The car does look like a very stylish bat. The doors open upwards, classic Lamborghini style. However, the car looks just as stylish with the doors down. It lies very close the ground and looks like it's hugging the road especially when it's in motion. I think this is what I love most about the car. It looks like it is one with the road, the front more than the back. There are many different models under the Murcielago name and all of them look pretty much the same with small tweaks. One ranges from $350,000-$450,000.
(Photo by Cameron J Spencer/Getty Images)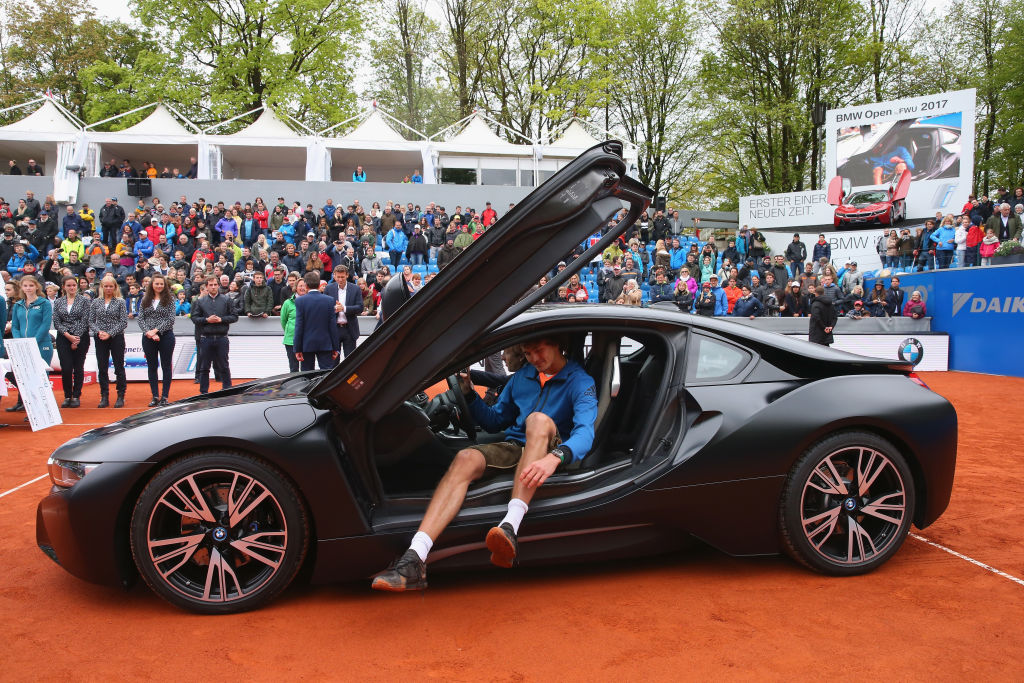 BMW i8
Finally a BMW appears on the list. I love me a BWM, but I would not consider them the most stylish cars on the planet. This one, however, had to make the list for its sheer genius. It is not only a modern hybrid machine-made with BMW's best technology , but it's also just beautiful. When it is still, it looks like it could surge forward at any moment thanks to its long wheelbase. It's also very streamlined and looks like it could swim excellently in water. The starting price for this car is $146, 400.
(Photo by Alexander Hassenstein/Getty Images For BMW)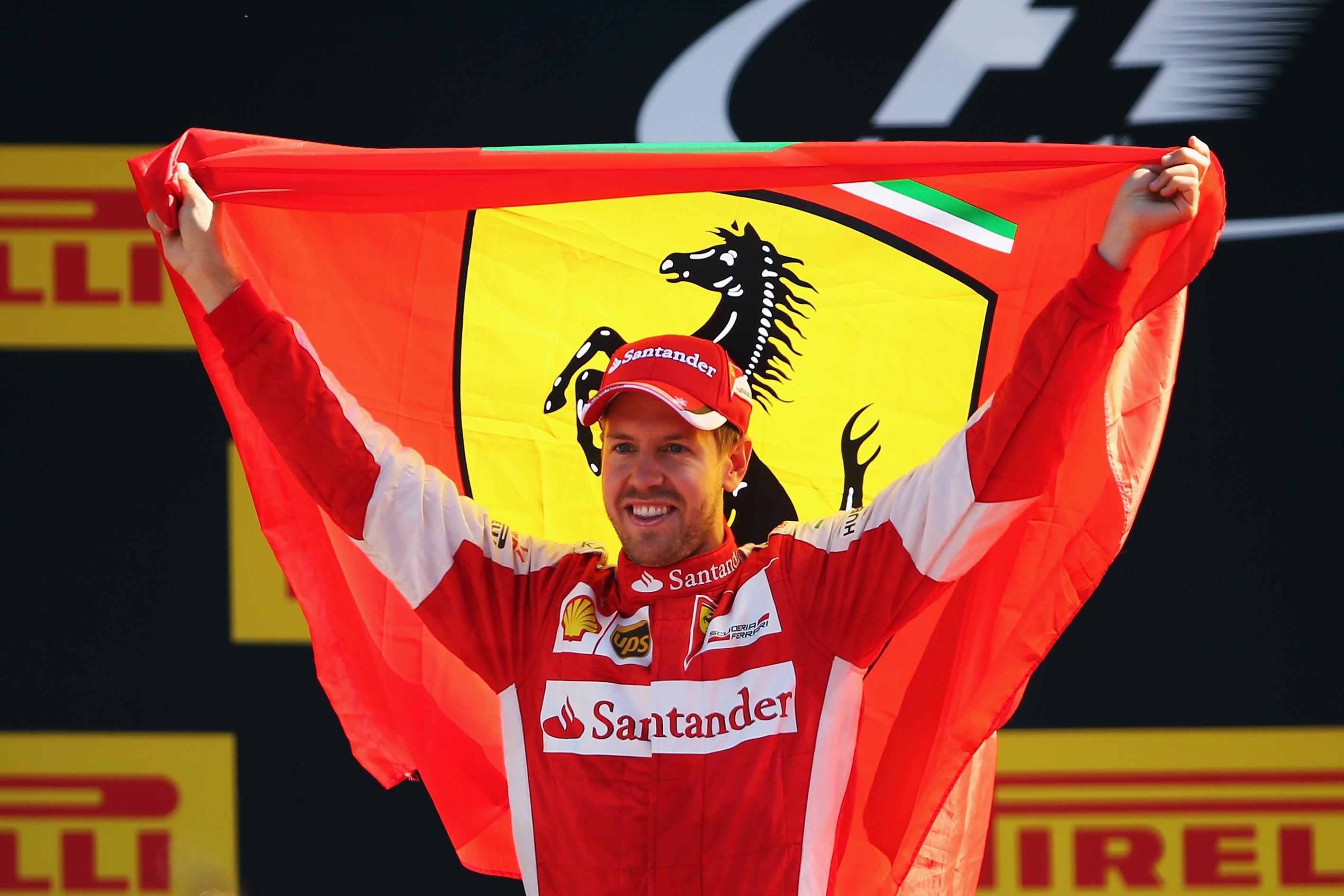 1965 Ferrari 275 GTB
This Ferrari is not too different from its sister, the 250 GTO. However, it proves itself to be an improved version, I feel. This is as a result of a longer nose with a sharper front area, unlike the round shape of the 250 GTO. If you want to get one the price range is between $1.75- $2.4 million. Much less than the 250 GTO.
(Photo by Bryn Lennon/Getty Images)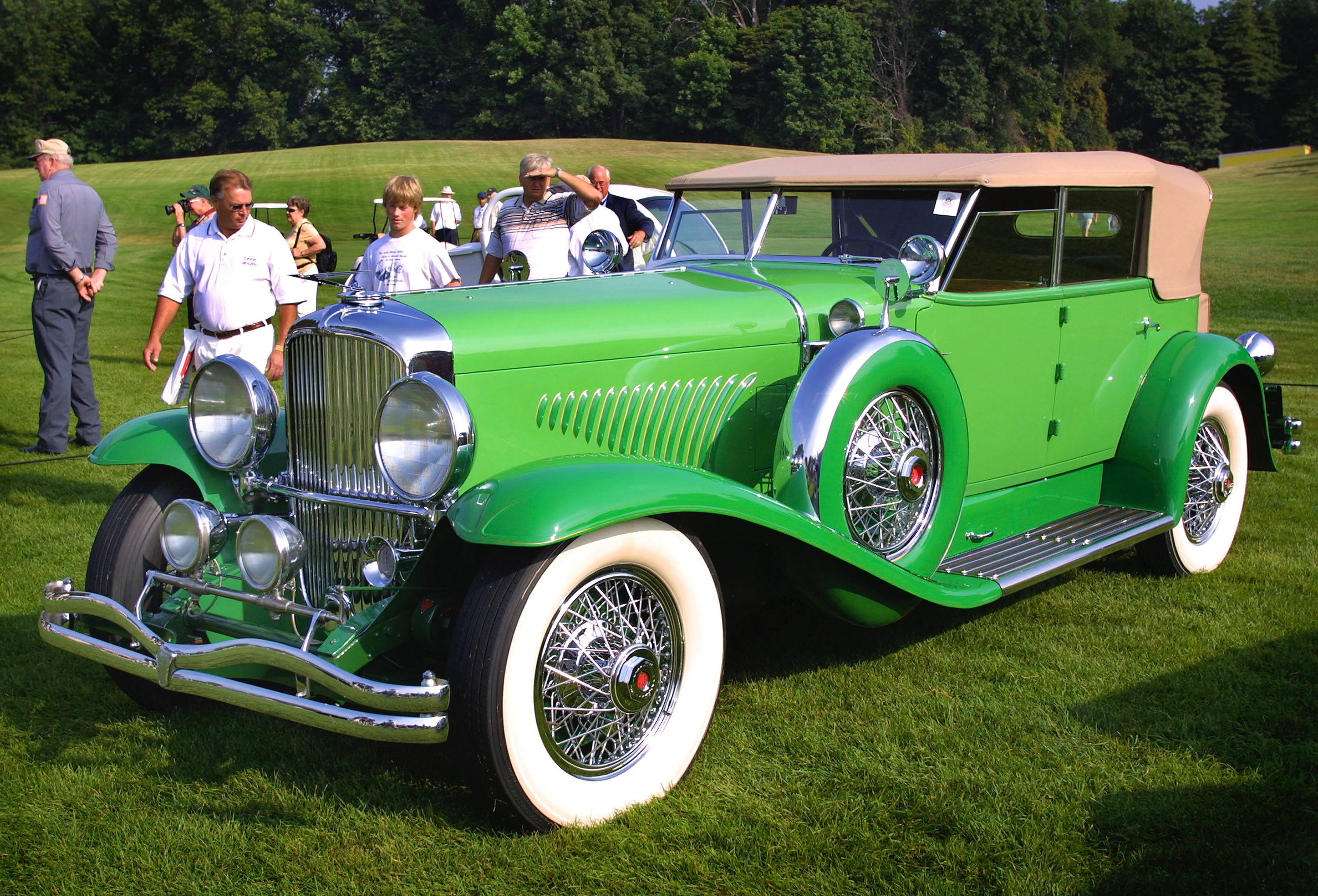 1982 Duesenberg SJ
This one might be a controversial pick, but very well worth it. It is a very heavy car, and looks it. It's a two-seater and very vintage looking. It actually looks much older than the 1980s. It is definitely not a simple car complete with two spare wheels on the side. The design of the car is such that almost every mechanical part is visible. But it doesn't detract from its look at all. Get one for $249,000.
 (Photo by Bill Pugliano/Getty Images)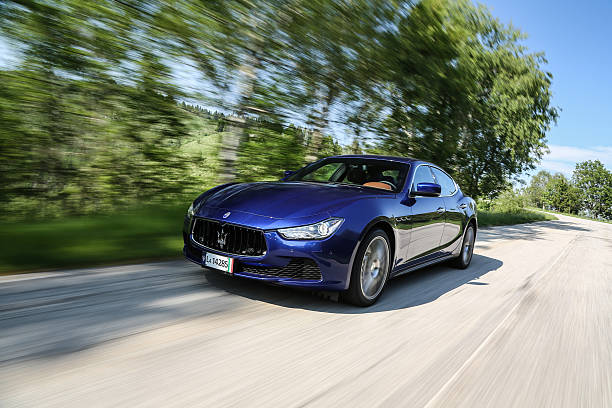 Maserati Quattroporte
You can get yourself one of these from $117,800. The quattroporte is a thing of beauty, simplicity and excellence. It kind of reminds me of the BMW i8, but I love this one more as it's sleeker and faster. It also has a lighter and more simple design. What makes it stylish is it's length (in the latest model). It's not quite as elegant as the next few cars on this list.
(Photo by Lorenzo Marcinno/Maserati via Getty Images)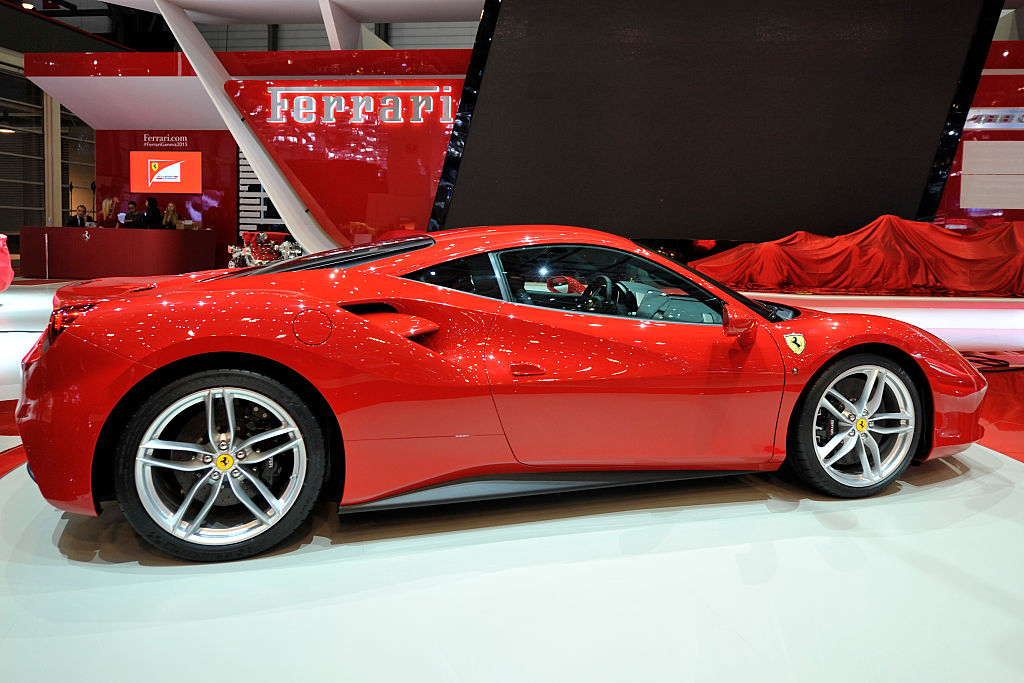 Ferrari LaFerrari
Ferrari of all Ferraris is what I would call this car. It combines every aspect of the Ferrari into one compact stylish car. What I find most appealing is that you would mistake the back for the front and vice versa. To me, this is perfection incarnate. It's not a car, however that everyone would find attractive. Some might even say the combination of a number of different elements into one takes away from its beauty, but not to me. This car definitely works for me because despite a complex number of components, it still remains beautiful. $4.7 million seems like too low a price.
(Photo by Harold Cunningham/Getty Images)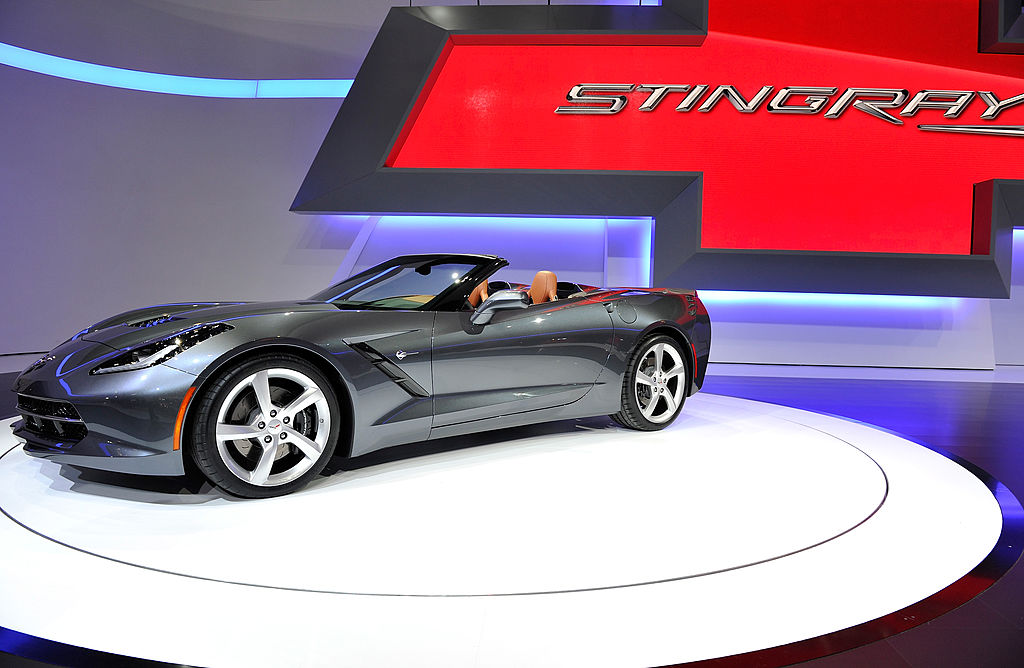 Chevrolet Corvette Stingray
This car's exterior is a masterful creation that combines hard-core engineering with intricate design. It is so stylish it looks like it could fly. It has a very Ferrari-looking nose, except its nose is slimmer. The front lies lower than the back making the car seem daunting to ride in. It is so precise and well-balanced. While I love how it looks from the front, the side view is just excellent. It has both sharpness and curves combined in a masterful way. $55,450 seems fair to me for this car.
(Photo by Harold Cunningham/Getty Images)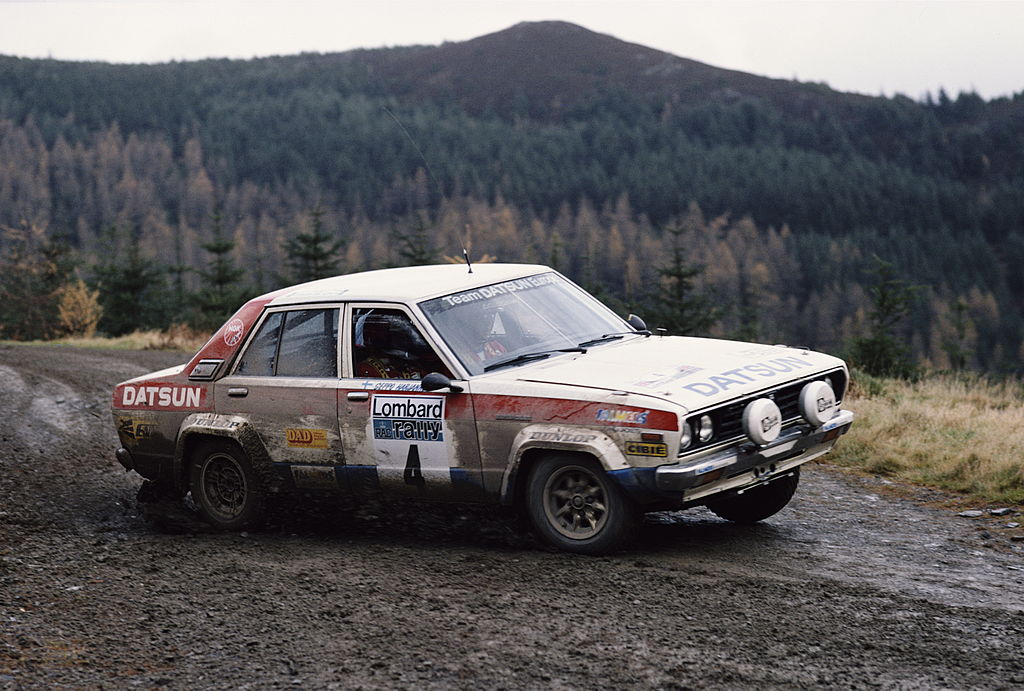 Datsun 240 Z
The list is back to beloved vintage. This car is compact, it's simple, yet elegant and stunning. It is quite similar to an older generation Ferrari, but not quite. You wouldn't even tell it's a Datsun looking at it. It has a starting price of bout £19,000 and is one of the cheapest on this list.
 (Photo by Don Morley/Getty Images)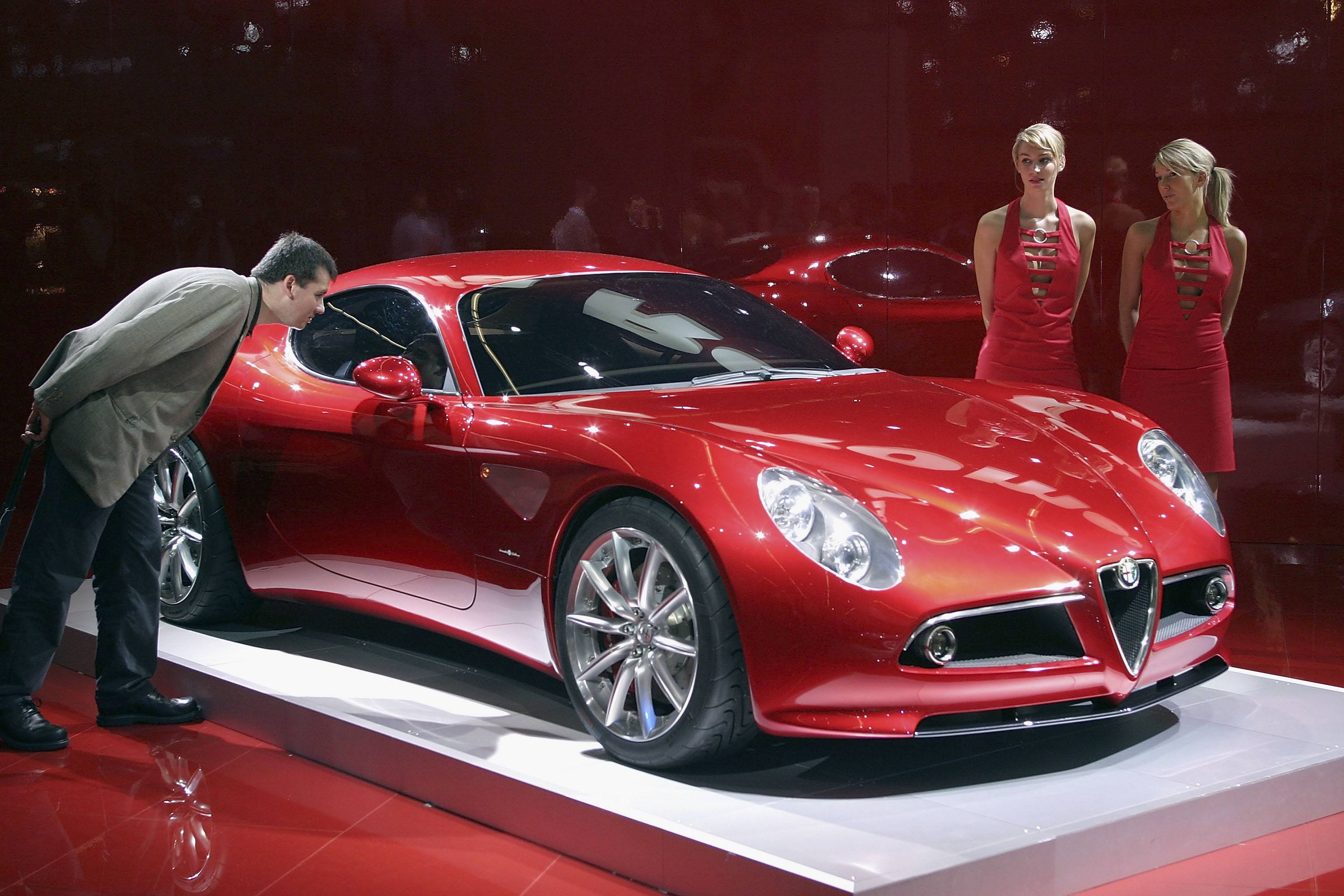 Alfa Romeo Giuletta Spider
This car is as compact and effortless as they get. The convertible version of this car is so compact even two people seem like too many to fit in. And there's nothing more elegant than a one-person car. The 1962 convertible version is especially spectacular and goes from $53,000.
 (Photo by Sean Gallup/Getty Images)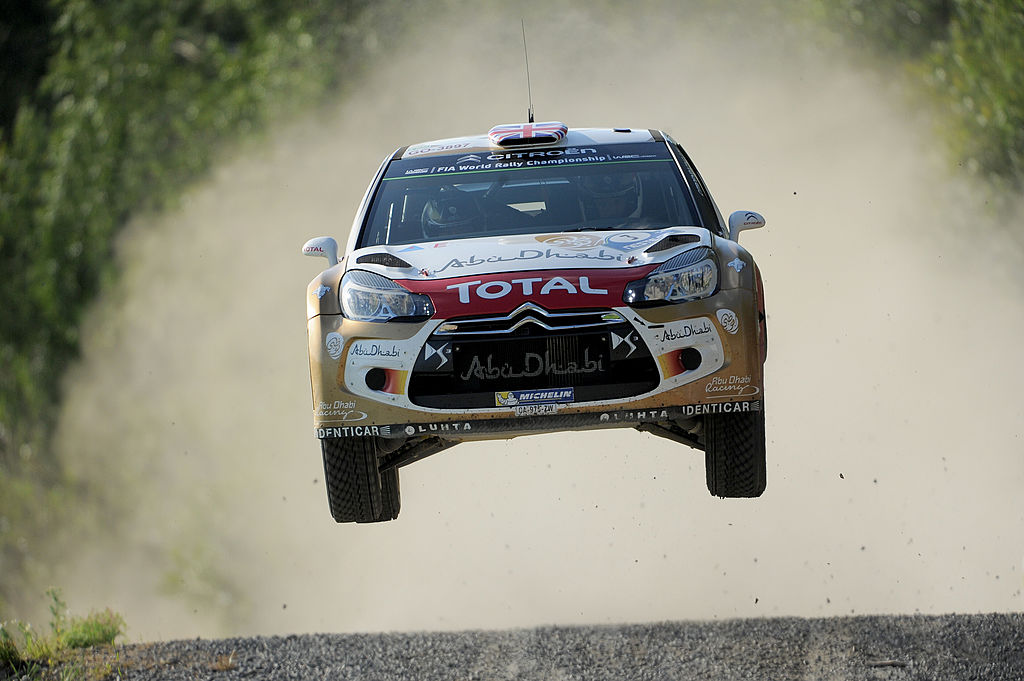 Citroen DS
While this car's design is similar to most of the vintage cars on this list, no other quite matches up to it with its long and low-lying design which make it quite strange-looking. The front of the car looks something like a submarine. It's wheels seem too small to carry its weight, but they do. It is a favorite among many going for $28,000 and above.
(Photo by Massimo Bettiol/Getty Images)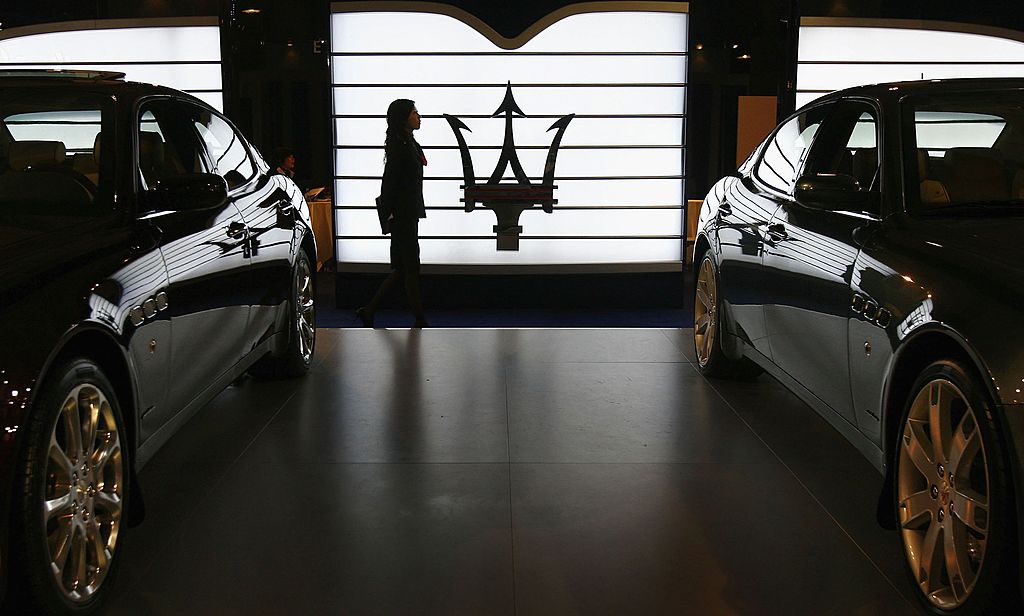 Maserati Grand Turismo
The Maserati makes another appearance on the list and this time in the full force of a Maserati design. At a starting price of $134, 625 it is a thing of beauty. Ferocious, heavy and daunting, but still beautiful. This is what makes this car so stylish. The it manages to look both menacing and inviting at the same time.
 (Photo by China Photos/Getty Images)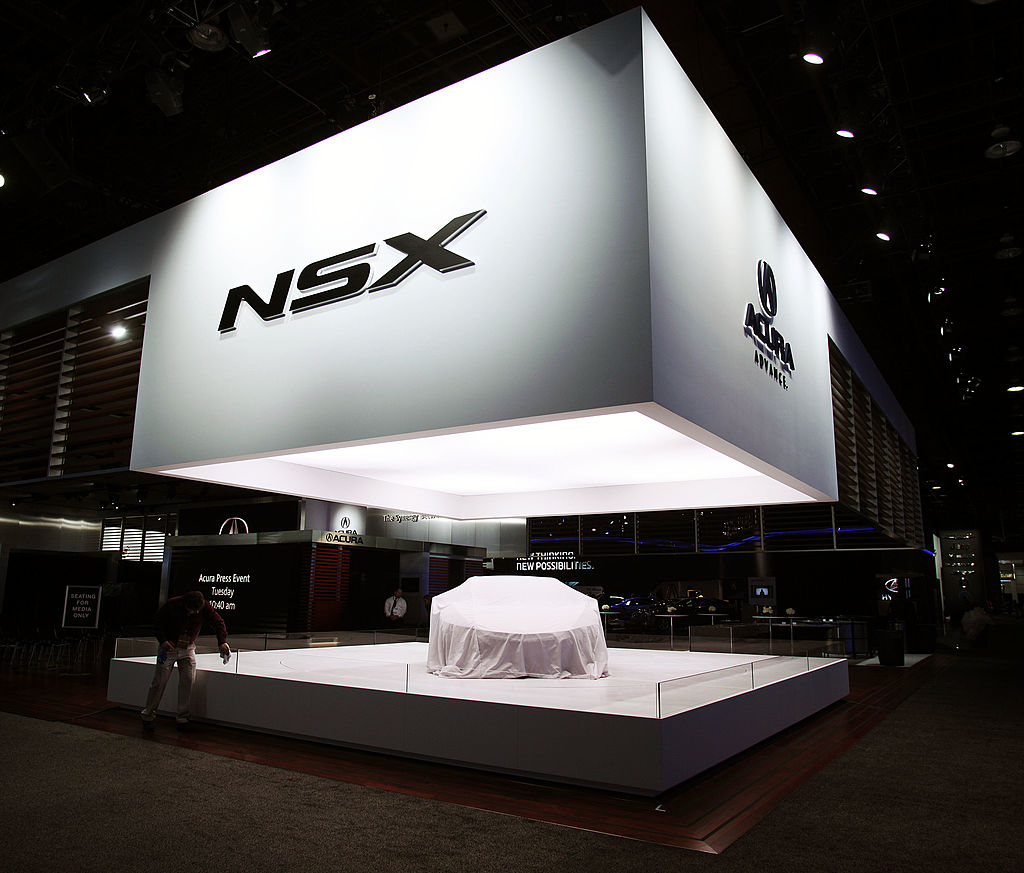 Acura NSX
This Honda looks like a Ferrari and Maserati in one. This is why it makes number 5 on the list. It's design is not too complicated but it has a futuristic robotic look to it at the same time. The sleek metallic exterior lend it its robotic vibe, but it's shape remains true to a modern sports car. For $156,000 you can get Honda's best design yet.
(Photo by Bill Pugliano/Getty Images)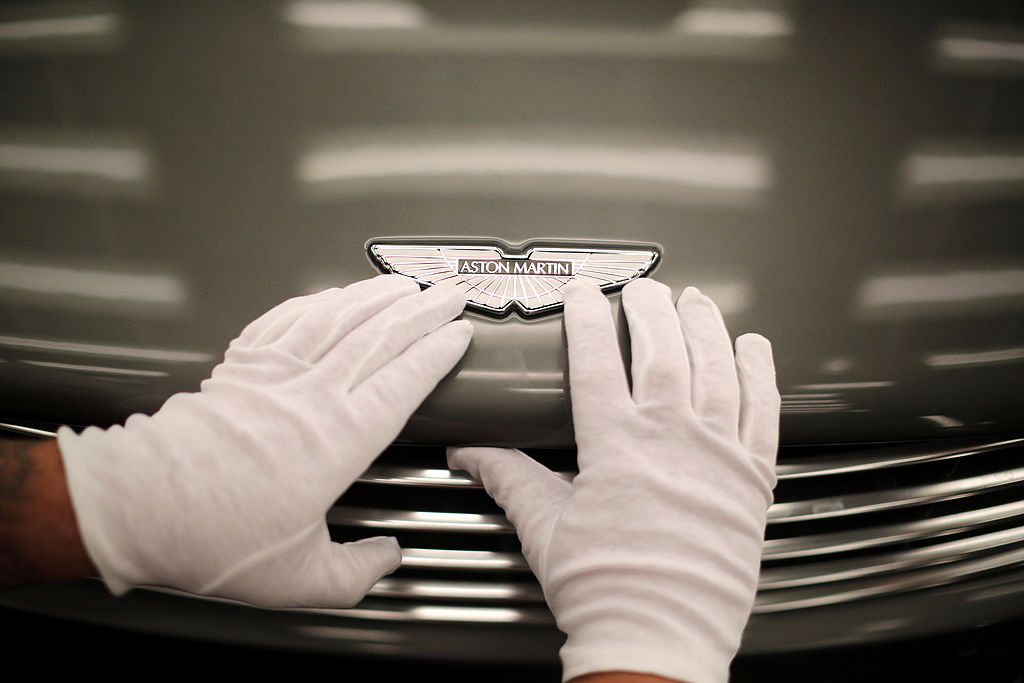 1964 Aston Martin DB5
This is the quintessential Bond car and I can safely say that this is one of the reasons it appears on this list. Aside from the Bond Factor, the DB 5 is a creature of design excellence in a silver shell. It is very easy on the eyes at the very first glance, just smooth and simple. It will cost you close to half a million dollars,this smooth glider.
 (Photo by Christopher Furlong/Getty Images)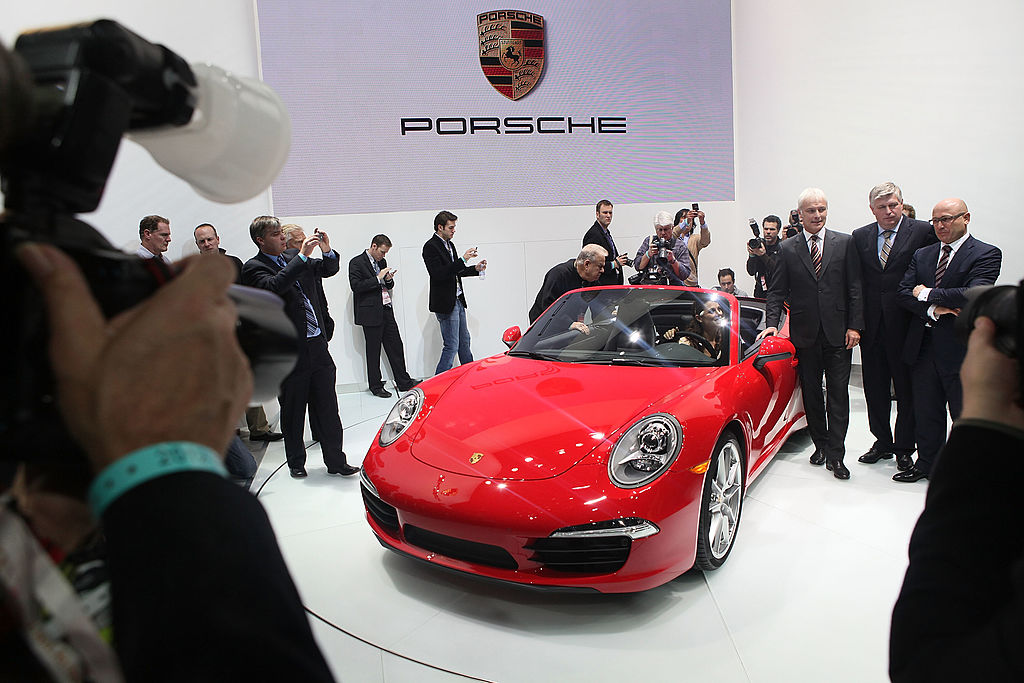 Singer Porsche 911
A Porsche debut worthy of a Porsche, the Singer 911 is an upgraded Aston Martin DB5. It lies very close to the ground and stretches out in length more than the DB 5. This is definitely on my dream list. Its tall flat windows are a win in my books. You can snag one for $500,000.
(Photo by Scott Olson/Getty Images)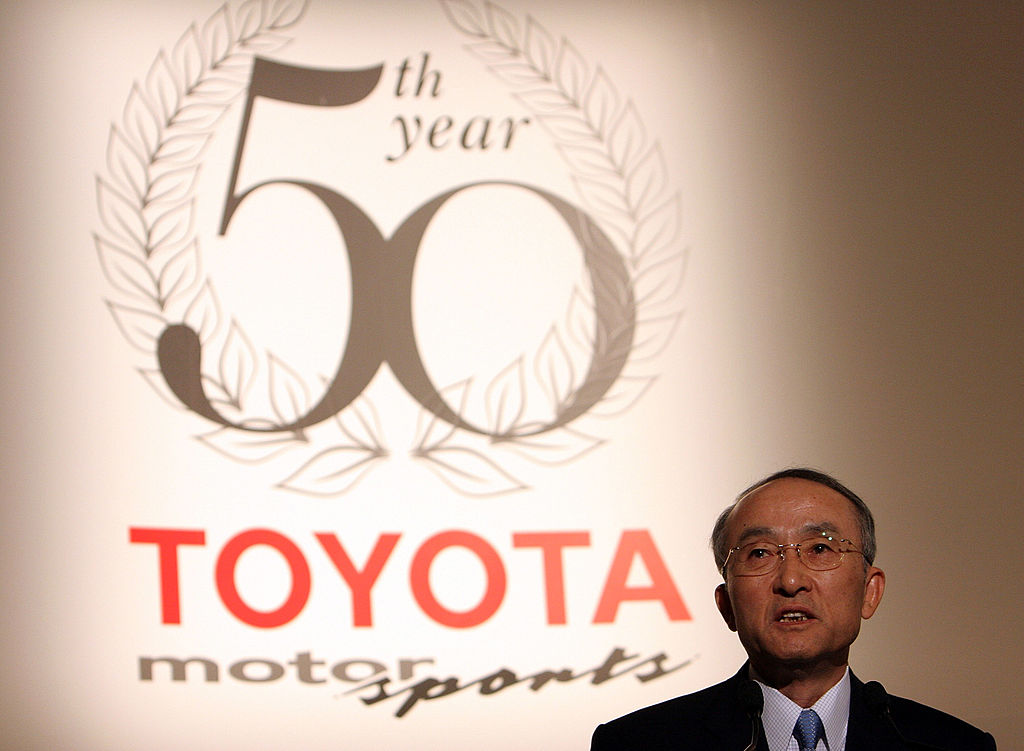 Toyota 2000 GT
Toyota couldn't miss on this list, and at number 2, not so bad Toyota. It has proved Japan worthy of the international stylish car scene. The car is both delicate with a strong design. The nose is long. The curves of the car are soft, and the back is just as short and slanted as it should be. It doesn't look like anything else I've seen before, either. A win for Toyota and you if you can afford one of the 351 made at $1.175 million, I would strongly advise you get one.
 (Photo by Junko Kimura/Getty Images)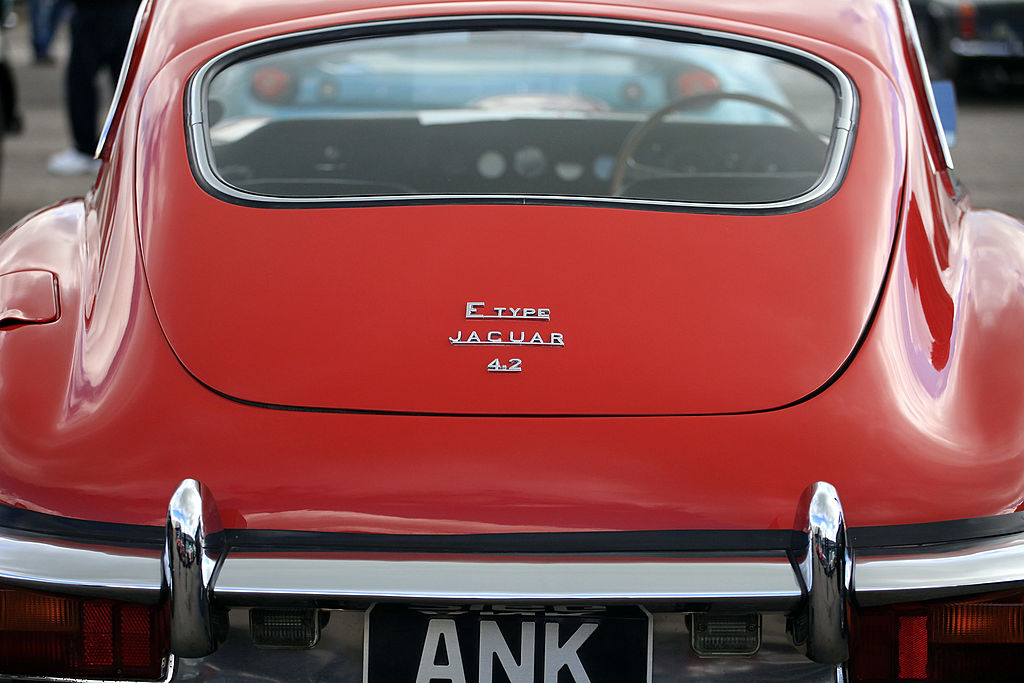 Jaguar E-Type
This is the car that tops them all, the car that Enzo Ferrari himself dubs the most beautiful car in the world. And rightfully so. The 1967 model is my favorite in the series and going for $157,000 is not a bank-breaker. This car has the simplicity and arrogance of a great automobile.
(Photo by Matt Cardy/Getty Images)