Love her or hate her, Miley Cyrus certainly knows how to keep her fans and critics alike entertained. From her innocent days as the Disney star in the popular television show Hannah Montana to  thriving pop star, Miley has shown that she is a force to be reckoned with. Back in 2010, she released a movie (The Last Song) and an album "Can't Be Tamed" in a bid to distance herself from the role that had made her famous to a royalty pop superstar. Although her previous theater attempt with "The Time of Our Lives" in 2009, featuring the hit song "Party in the U.S.A" was commercially successful, it did not establish the singer/actress as a serious recording artist. This would happen through "Can't Be Tamed", which successfully transformed the image of the former Hannah Montana into a provocative superstar.
Her television performance of the debut single and title track generated media attention for its sexually suggestive video. Of course, the media was on a frenzy back then, but this did not do the celebrity any favor. All eyes were concentrated on a fresher appearance – Lady Gaga – who became an instant favorite in the world of pop music, transforming into a pop queen faster than you could say "Check, please." Other artists such as Katy Perry and Rihanna also indirectly hindered Miley's path into joining the heights of pop hierarchy. To make matters worse, ms. Cyrus was caught smoking something from a bong in a party. The story was pounced on by news organizations, trying to categorize her as one of the troubled child stars who fall from grace to grass. Only the future will tell how the story ends.
For now, here are 20 things you didn't know about Miley Cyrus.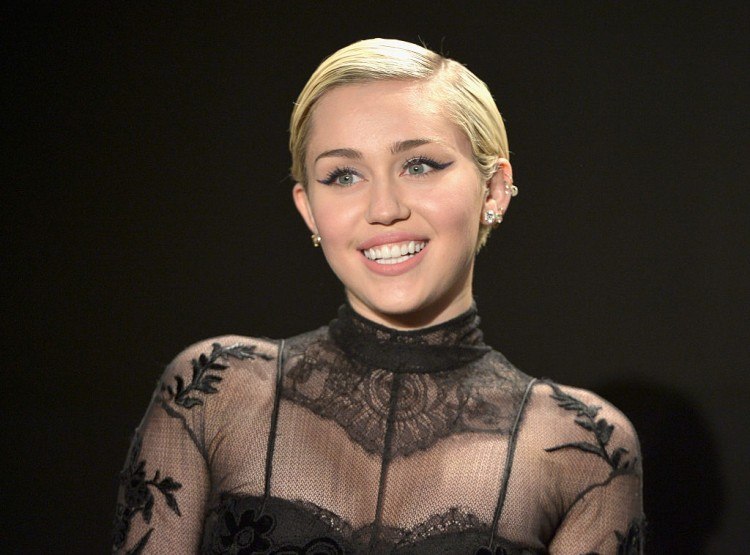 1. Miley Cyrus was born as "Destiny Hope Cyrus" but had her name legally changed to Miley Ray Cyrus in 2008, the same name as her television character. "Miley" is actually a shortened version of her childhood nickname "Smiley," which was given to her for her constant grinning. She shares her middle name with her famous father and granddad, "Ronald Ray Cyrus." Today, only her grandmother has the right to call her by her real name.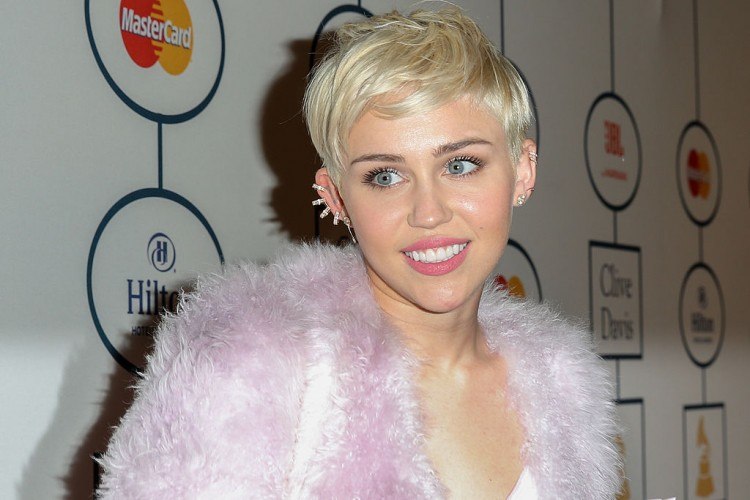 2. Miley Cyrus was born with a nonfatal heart disease known as tachycardia, which is characterized by a higher than normal resting heart rate. The average heart rate for an adult is considered to be between 60 and 100 beats per minute. Patients living with tachycardia have more than 100 beats per minute of resting heart rate.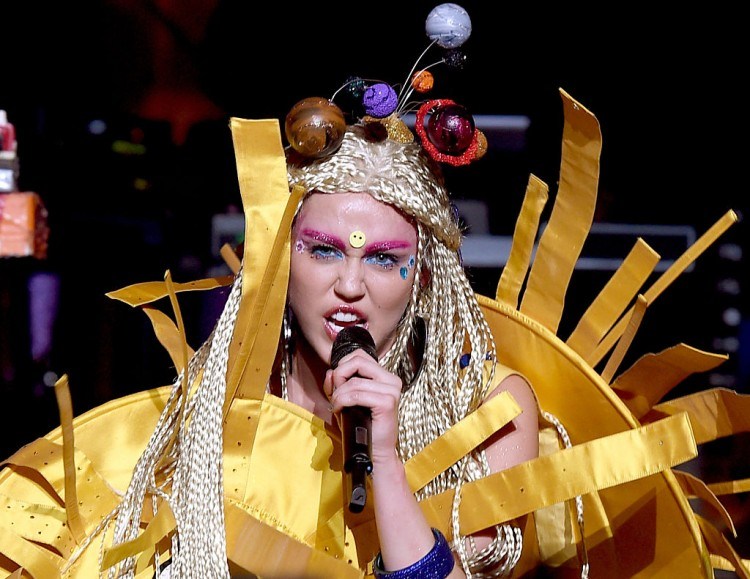 3. The singer is among the 10 percent of Americans who are naturally left handed. While growing up her father made her use her right hand for writing. Miley mischievously blames this for her poor penmanship whenever she is giving an autograph, saying that if the fans can't read her writing, they should take it up to her pop. Interestingly, the main reason Ray did this was to prevent her from "learning the world backwards," which was a common practice in religious schools in the '50s. Back then (perhaps even now), writing with your left hand was considered the "Devil's Paw."Growing up in a religious household, Miley had to wake up at dawn every morning to read the Bible.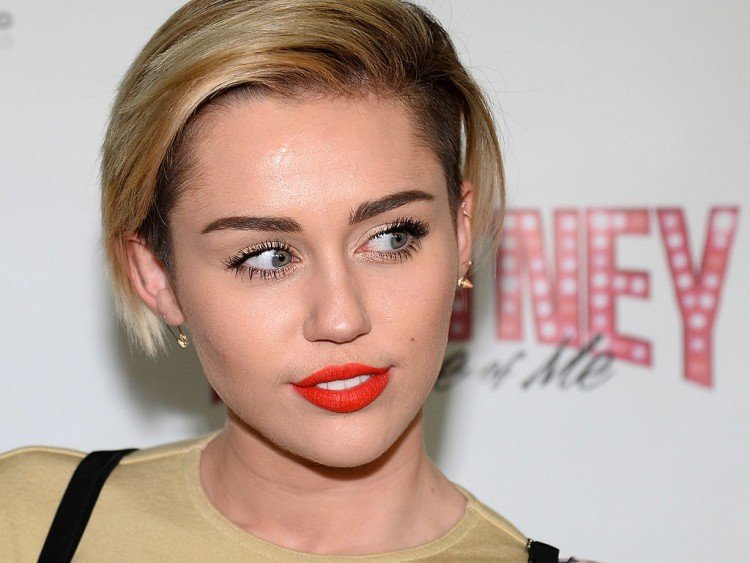 4. With a country music singer as a father, Miley has the luck of having the legendary Dolly Parton as a godmother. The "Coat of Many Colors" hit-master says she is one of the biggest fans of Miley Cirus and has actually appeared on a few episodes of Hannah Montana as "Aunt Dolly." Ms. Parton once compared her to Elvis, apparently one of the singer-actress' biggest influences. In an interview, she said that while fans love her mainly because of her show (Hanna Montana), many people don't realize that she is a great singer and songwriter.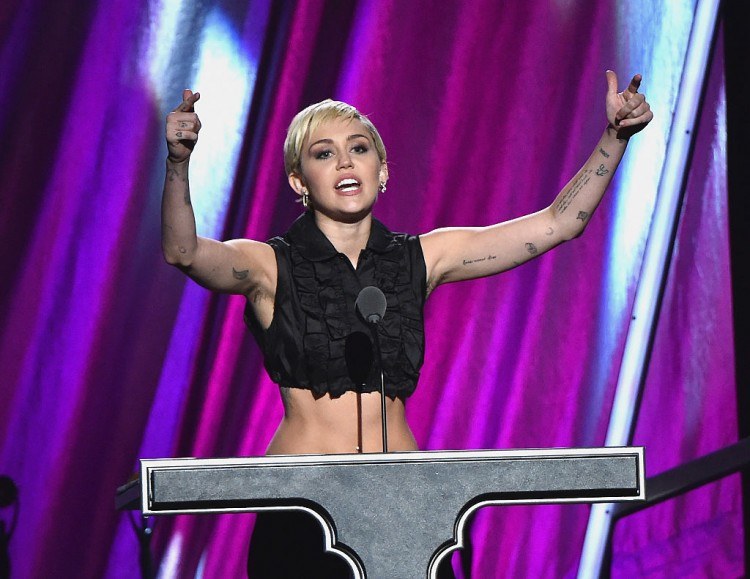 5. Speaking of songwriting, Miley Cyrus was a rather productive songwriter during her childhood years, creating more than 150 personal tunes. Her earliest original track was a love song dedicated to Jesse McCartney. Of course, he was 6 years older than her and it would have been awkward dating a pre-teen. Miley played the song when he appeared as a guest on her show, and McCartney said that he was amused by the gesture.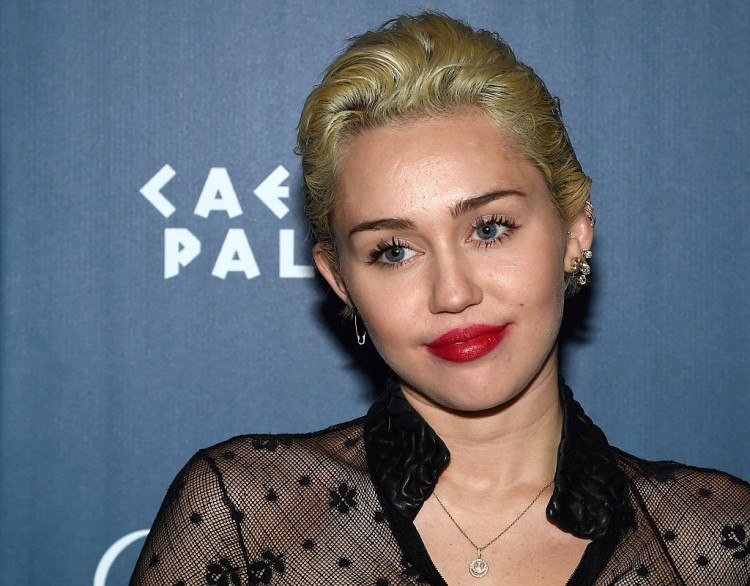 6. Miley Cyrus has 5 siblings from her parents' different marriages, all of whom have had a shot in showbiz. Trace, her half brother, is also a musician and a member of the popular band Metro Station. Their hit song "Shake It," which made its way to top ten in 2008, was released in March that year, a mere two months before Cyrus first appeared in the Top Ten. Similarly, her track "See You Again" also made it to number 10 on the Billboard in May, topping her earlier Hannah Montana entries "Life's What You Make It" and "Nobody's Perfect."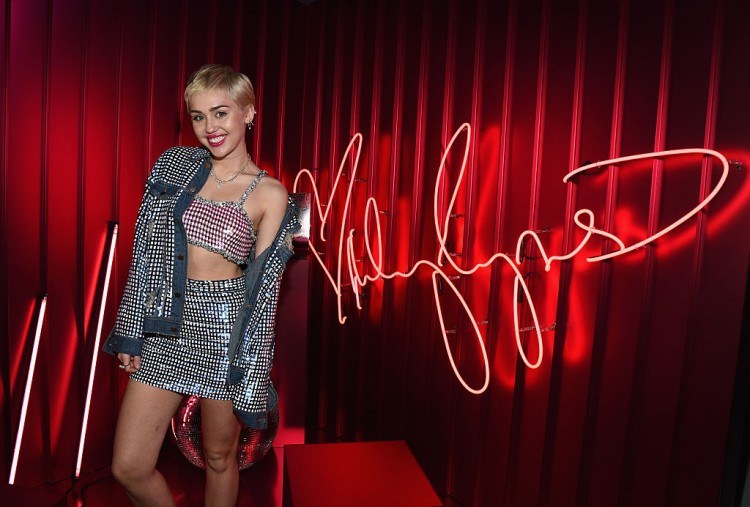 7. Before she became famous, Miley showed a genuine interest in her father's music career. She would clean up all the flowers, gifts, trinkets, and even paraphernalia that were thrown on stage during her father's concerts. These were later re-gifted to local hospitals and charities (of course, with the exception of the panties). Growing up under her dad's spotlight, Miley says that her favorite song from her father is "Achy Breaky Heart," which is actually his signature tune.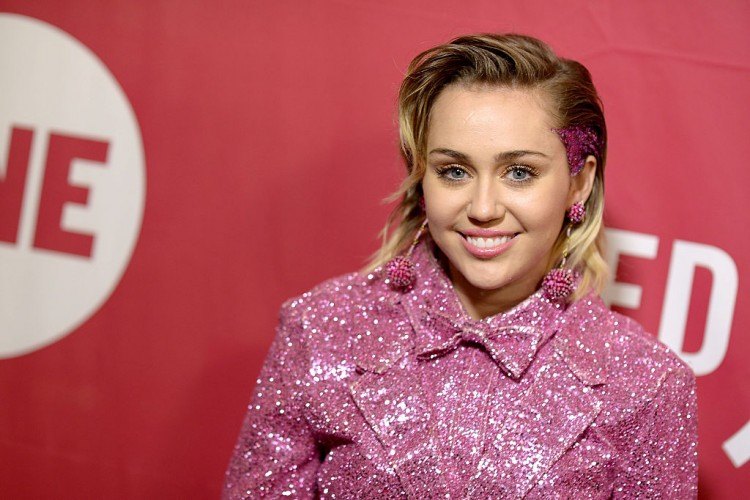 8. The first time Cyrus appeared officially on TV was on her father's show, Doc. She was very young at the time (around 6 years old) when she appeared in 3 episodes of the Canadian series in 2001. Two years later, she got a small role as the not-too-significant Ruthie in Tim Burton's Big Fish.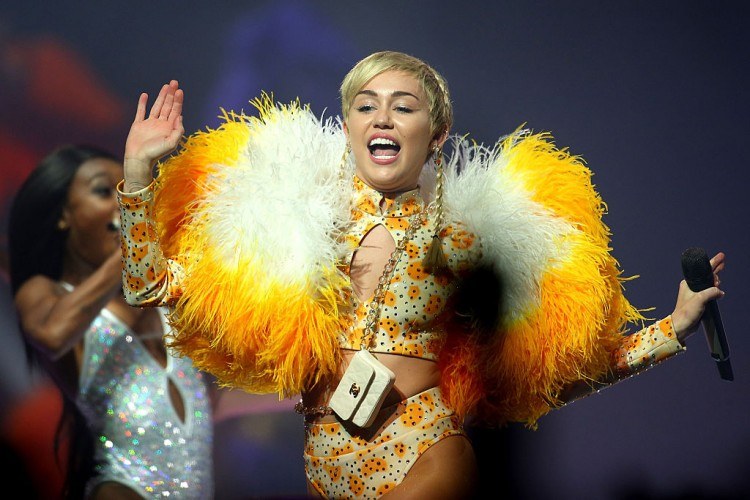 9. When growing up, Miley never attended a formal school. Instead, she relied on a personal tutor like most child Hollywood actors. Surprisingly, despite her prowess and success in showbiz, Miley Cyrus also admits that she has never had any acting lessons.  There are those that just have natural talent.  Clearly Miley is one of those people.   Though here wardrobe decision leave much to be desired.
10. Miley Cyrus' big break came when she auditioned and won the role of the lead actress in Disney's Hannah Montana, beating one thousand other young applicants in the process. Miley had initially auditioned for the role of the best friend, Lily, but was encouraged by producers to go for the lead instead. The quandary was, once she turned in her audition tape, the producers noticed that she was too young and too small to play the part. However, after some consideration, they changed their mind and even altered the name of the character to "Miley Stewart" to fit with her real name. She was twelve years old at that time (Okay, maybe you knew that one but… moving on).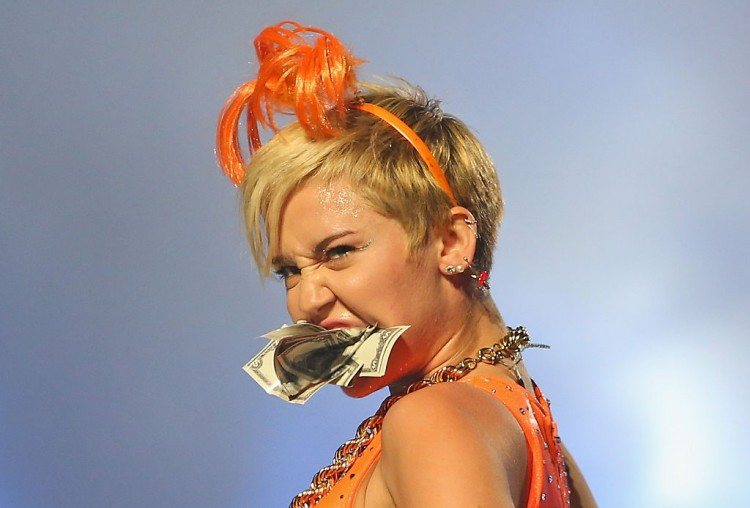 11. Miley has gained a lot of attention for her rather bold fashion choices. What most people don't know is that she designs some of her outfits herself. She acquired her knitting skills from one of her costars, Emily Osment, while working on the set for Hannah Montana. She taught herself to sew since then, and utilizes her talent to customize or redesign her wardrobes to match her personal style.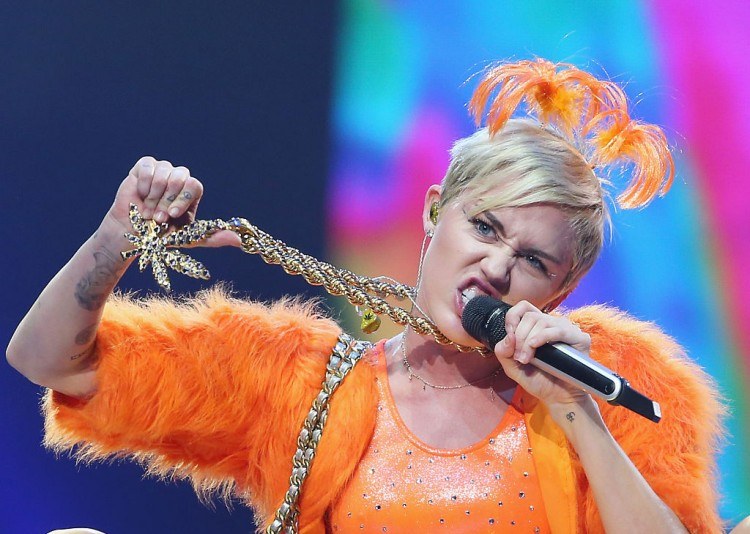 12. Miley Cyrus made her debut in the music industry with her single "party in the U.S.A," which was produced by Dr. Luke. The producer is also the mastermind behind Kesha, Nicki Minaj, and Katy Perry. His breakout single as a producer came in the form of Kelly Clarkson's hit wonder "Since U Been Gone." Miley Cyrus' "Party" was recognized by Entertainment Weekly as the track of the year. It also peaked at the Jazz & Pop poll (at No. 37), despite Miley admitting that she had never listened to a Jay-Z song prior to recording the summer anthem.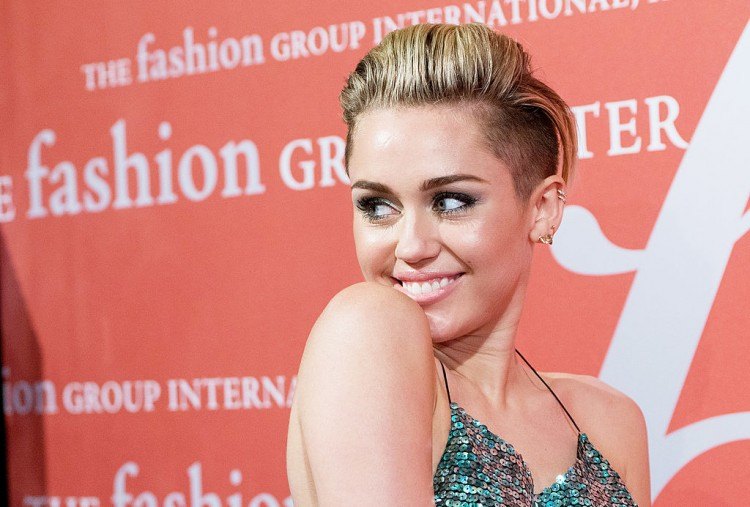 13. In 2010, Miley paid Bobby Coleman (who was around 12 years at the time) to find out if her Australian crush (Liam Hemsworth) liked her. Liam (the Hunger Games star) and Miley had met while filming the adaptation of Nicholas Sparks surprise hit "The Last Song."Her thing for the hunky co-star was so incurable, she had to pay the 12 year old to "investigate" if the feeling was mutual. As it turned out, it was and the couple went to engage in 2013 but later split up. Miley, 17 then, later revealed how dating the celebrity led her to put her best foot forward as she made the transition from a child star to a serious actress.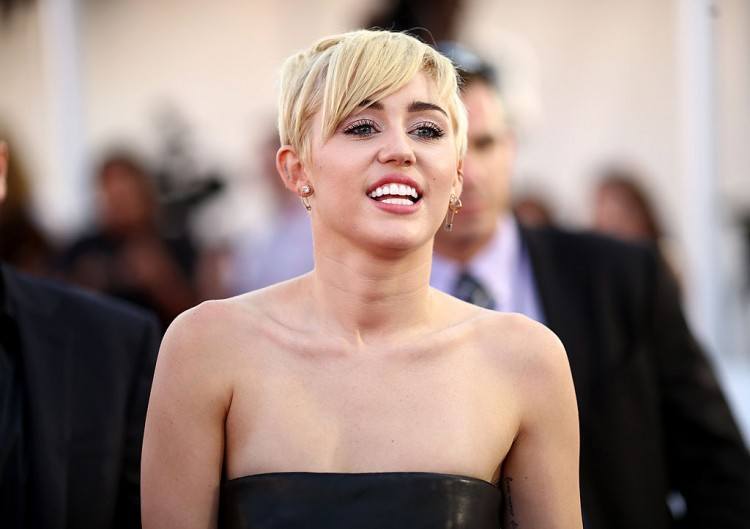 14. Soon after her feud with Sinead O'Connor, which led to the Irish singer threatening to sue Ms. Cyrus, she was offered a $1 million contract for a different role by GameLink as, wait for it… a adult-star. The idea was for the singer-actress to direct her own adult movie, offering her full creative control. But Miley has already ventured into those waters, having filmed a video with adult-star and close friend Jessie Andrews. At this point, it is safe to say that there is little that Miley has not tried.
15. While Miley's music and television career is undoubtedly very successful, the same cannot be said of her film career. In 2012, she appeared in So Undercover, which was written by the same person who did Wall Street II and directed by the same guy behind What Happens in Vegas. In the same year, she co- starred with Razzie beloved Demi Moore in LOL, which was later dropped with zero marketing behind it. Like The Last Song, the movie received a poor rating on Rotten Tomatoes, about 17 percent.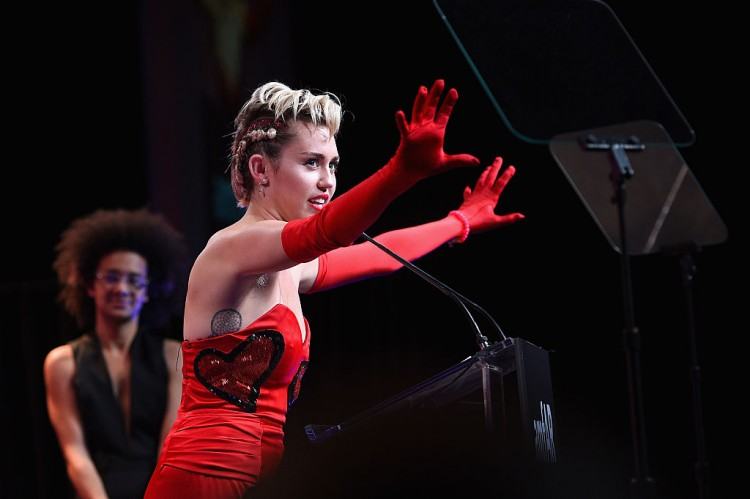 16. Despite her tough luck in the theater, Miley has gone a long way to prove she is a television draw. She appeared on two episodes of Two and a Half Men in 2012 as a love interest for the half man, a feat that drove the show to some of its best ratings of the season and a total of 13.6 million viewers in her first guest outing. That's about thrice as many people who watch Parks and Recreation. To prove that it was not luck, Miley appeared again and delivered the same numbers.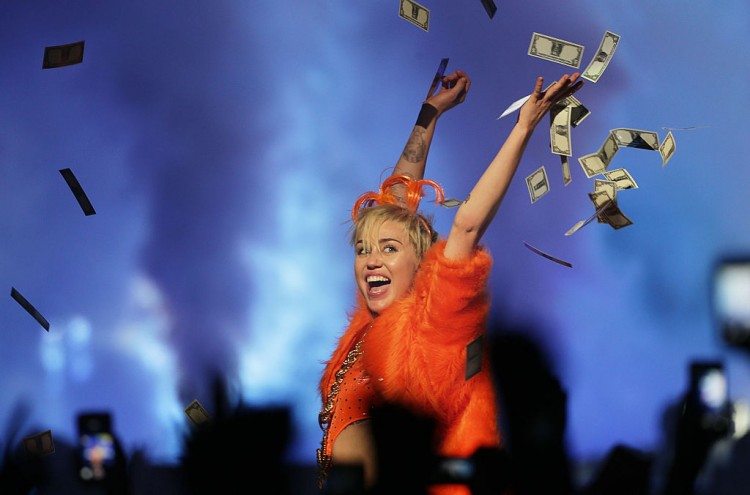 17. Although most people are probably familiar with the recent controversies associated with the singer/actress, Miley didn't start shaking waves yesterday. Her first controversy can be traced back to 2008, when her seemingly lewd pictures appeared on the internet while wrapped in a bed sheet. She later revealed that she was fully clothed underneath when shooting the photos, which were taken by photographer Annie Lebowitz. Regardless of the harsh criticism she received after this, insiders claim that her entertainment value in the market skyrocketed after the incident, notoriously affirming that Miley Cyrus was invented by Annie Lebowitz.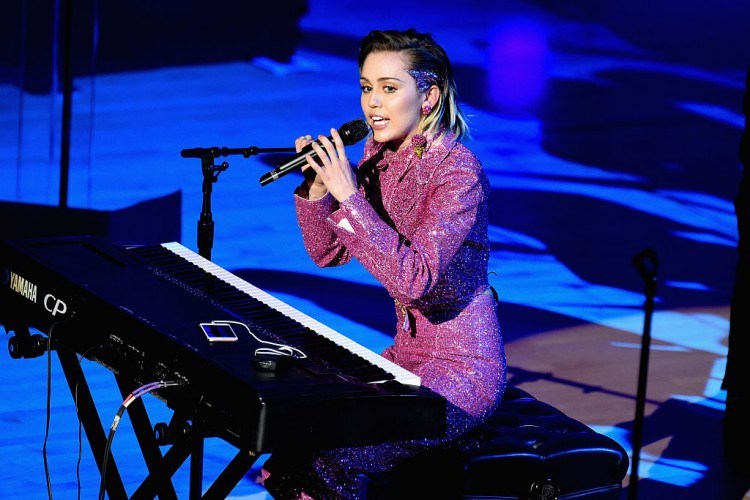 18. Before her recent waves with the media, Miley previously made the news with her pole dancing incident on an ice cream truck which occurred during the Teen Choice Awards in 2009.  It drew unwanted criticism from around the globe, with most people agreeing that it was probably not the best venue for that. She was 16 years old then. The following year, while promoting her title "Can't Be Tamed," Cyrus was captured apparently kissing a female backup dance on the stage of Britain's Got Talent. Although the same thing was also associated with Katy Perry, Miley went on to release a statement "promising" that she did not actually kiss the girl. In a surprising turn of events, she later admitted that she had done "nothing wrong."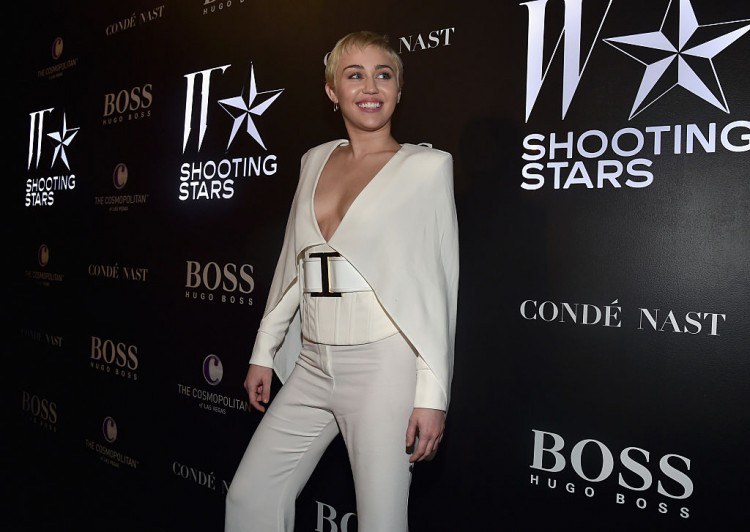 19. Miley Cyrus has numerous tattoos on her body, including her famous equals sign inked on her right hand's ring finger. The tat was meant to voice her support for lesbian rights. In a certain interview, she is quoted saying that she doesn't take it personally when some people liken her to a lesbian, claiming that that's not really a bad thing. She is an outspoken supporter of marriage equality, with one of her tweets regarding that matter saying "all love is equal." When conformist fans expressed their disappointment in her ink selection, she deleted her Twitter account temporarily in response, subsequently showing them a different finger.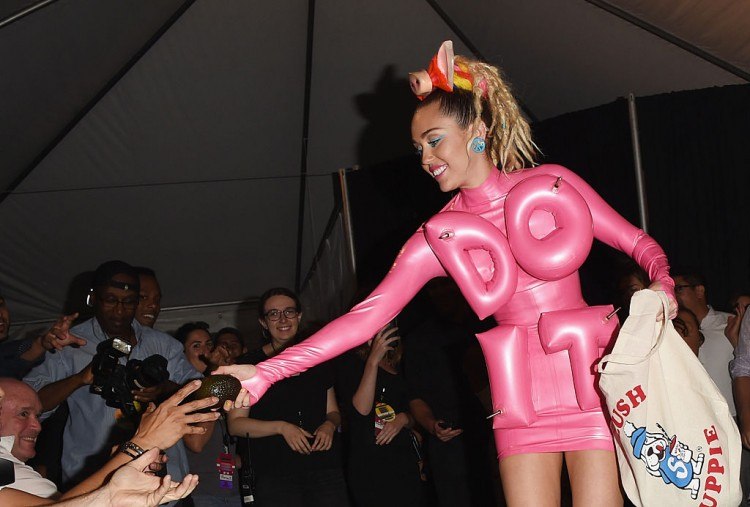 20. Miley Cyrus has written many songs, but the hit track "We Can't Stop" was actually written for Rihanna. She turned it down, and while the song never made it to #1 on the Hot 100 charts, it broke the record for the most a song has spent on the number one spot for user generated streaming services such as Spotify (10 weeks). This means that the song was the most demanded track in the country for 10 weeks. On the other hand, "Party in the U.S.A" was written by Jessie J, who passed the track on to Miley Cyrus as he didn't find it "edgy" enough.