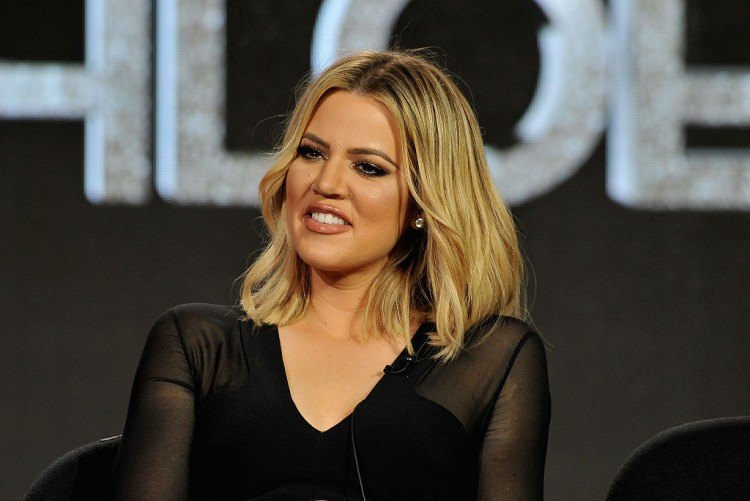 Is there anything you do not know about Khloe Kardashian? Let's face it. Not only is she the most vocal member of the Kardashian clan, but she is not afraid to let her feelings be known, whether others agree with her or not. By now, you know all about her marriage and the problems that ultimately led to her filing for divorce, as well as her thoughts on everything from sex to the frequent disdain she feels for her mother. She is constantly tweeting, snapchatting, and posting to Instagram. Is it really possible you don't know something about her?
While she is certainly not shy, there have been a few things that she has managed to keep from the public. From whose car she stole as a teenager to why she quit high school, here are 20 things you didn't know about Khloe Kardashian.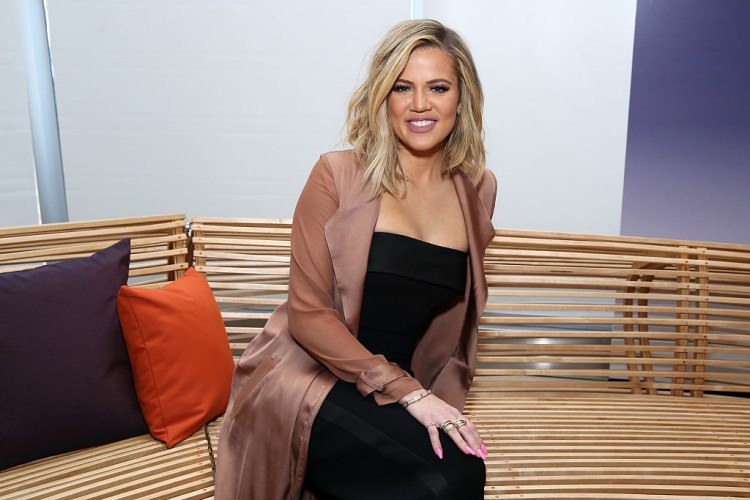 Khloe was homeschooled because she didn't feel like she fit in at school.
Khloe was sent to the same all-girl Catholic school that both Kourtney and Kim attended [1]. In a 2010 interview, she said that she "felt like I didn't have any friends. There was no reason for me to stay." So, she decided that homeschooling was the right option for her. She opted to transfer out of high school into a homeschool program, which required her to forge some paperwork, before telling her parents of her decision. Then, she convinced them that homeschooling was right for her. She graduated at the age of 17, after finishing all her coursework in 3 years.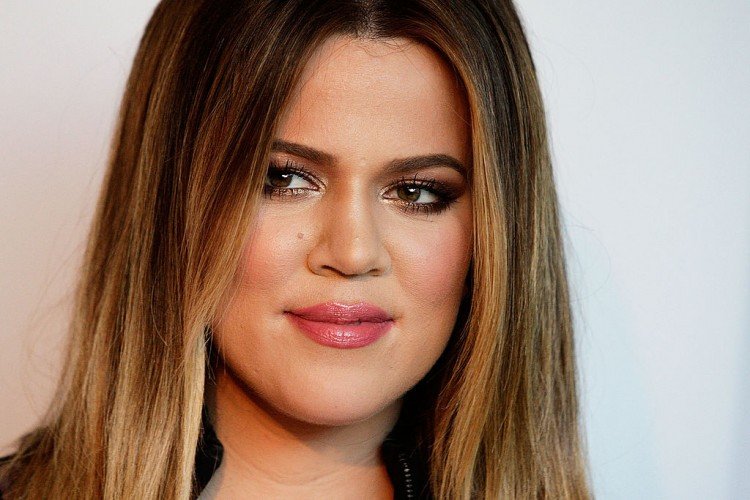 She suffers from what is referred to as "heartbreak hair loss."
Khloe has said that when she gets really stressed or really sad she is prone to hair loss [2]. This was an especially difficult issue to deal with after the 2003 death of her father, which is why she turned to hair extensions to help give her volume and fill in any bald spots. The problem was also very apparent in 2013 after she filed for divorce from Lamar Odom.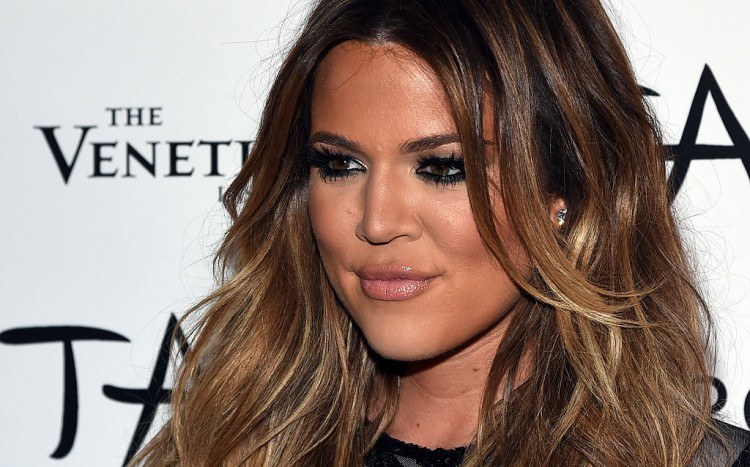 There is one thing that she does every single day with her "glam squad."
In May 2016 Khloe had an essay published in Lenny, Lena Dunham's newsletter. The essay was entitled "My Relationship With Spirituality." In addition to discussing relationship with God and religion as a whole, she also wrote that she uses a daily devotional book that includes brief prayers and Bible verses to read affirmations to her glam squad. This is something she does every single day [3].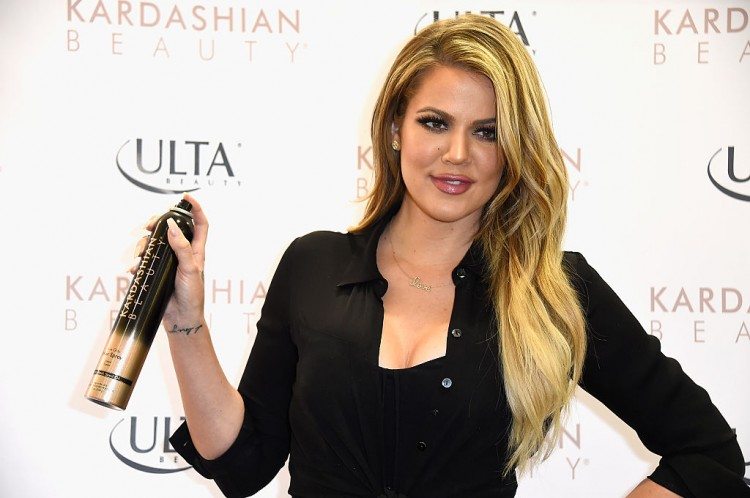 When her parents gave her a used car, she opted to steal her mom's instead.
In an interview People magazine, Khloe admitted she was not too happy with the used car she received as a teen, so he she opted to take matters into her own hands and "steal" Kris's new Range Rover. After joyriding with friends for a while she parked the Range Rover with a valet and went to a party. When she returned, the car was on fire, though the cause of the fire was never determined.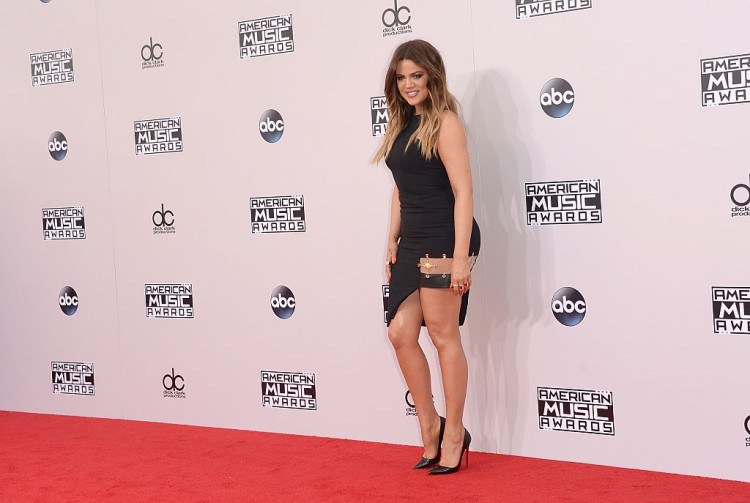 The music she uses for her workouts is not your typical choice.
In her book, Strong Looks Better Naked, Khloe mentioned that she listens to John Mayer to get her motivated before going to the gym. When she heads to her workouts with famed celeb trainer Gunnar Peterson, she makes sure she has her own playlist, which has only twelve songs. It includes Beyonce's "XO" as sung as John Mayer, as well as Justin Bieber, Calvin Harris, Missy Elliot, and Beyonce.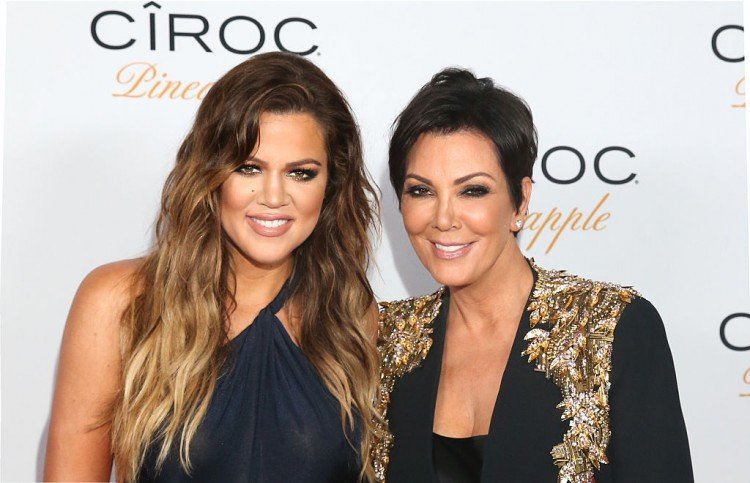 Before she lost weight, Khloe honestly didn't thing she could.
Khloe's dramatic weight loss as been a constant topic of conversation on the internet. (In total, she has lost 40 pounds.) However, in a 2016 interview with Harper's Bazaar, she said she "never set out to lose weight – because she didn't believe it was possible for her to do so." She actually started working out to try and escape the issues she and Lamar Odom were struggling with, as well as their toxic home environment.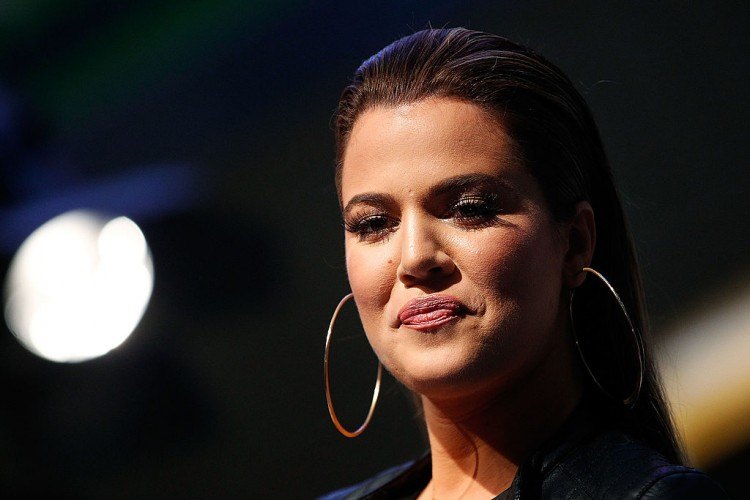 Speaking of Lamar, he was the first guy she ever brought home to meet her family.
In a 2009 interview with People magazine, Kris Jenner said, "Khloe never brought a boy home to say hello, and in five minutes she was engaged and I had nine days to plan a wedding." Apparently, Khloe just never had any real desire to let anyone meet her slightly crazy family. So, it probably came as quite a shock that she not only finally brought someone home, but also revealed they were engaged and would be getting married in a matter of days.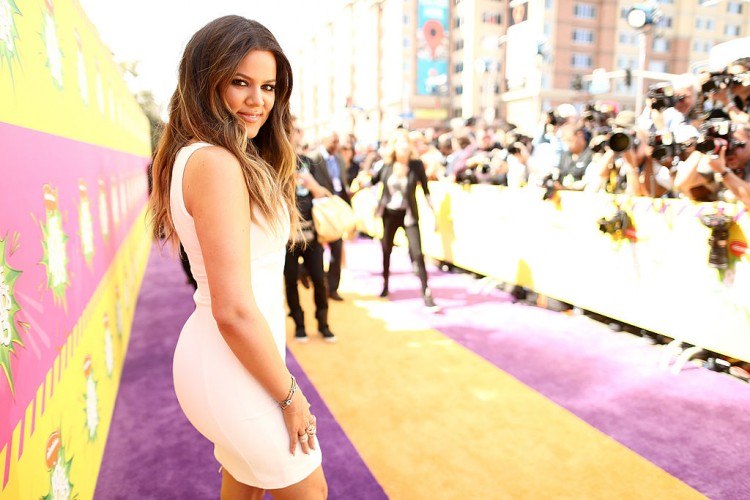 Khloe used to think it would be easier to marry a football player.
Way back in a 2009 interview, Khloe was asked about Kim's romance with Reggie Bush. Eventually, the conversation worked his way around to whether Khloe preferred basketball or football players. She answered that she thought it would be much easier to date and marry a football player over a basketball player simply because football players are home more often. She went so far as to say she really had no desire to date a basketball player, which she obviously had second thoughts about after meeting Lamar [4].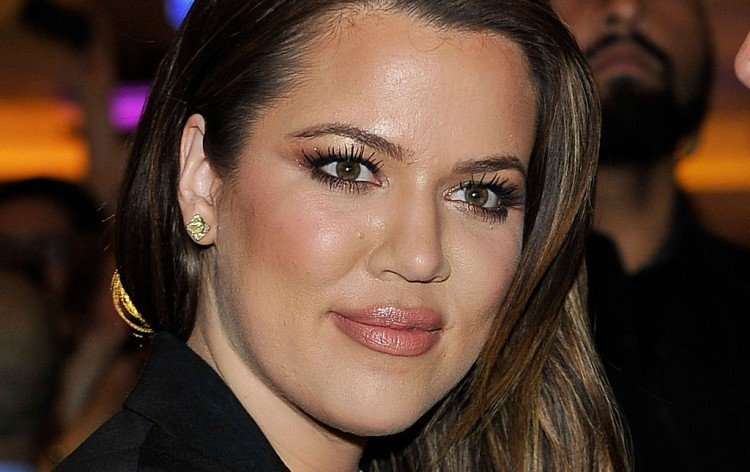 She participated in a Ramadan fast.
While dating French Montana in 2014, Khloe agreed to observe Ramadan with the Muslim rapper [5]. The period of strict fasting from sunrise to sunset lasts a month and is meant to give participants the opportunity to spiritually and physically detox themselves by giving up their most impulsive habits, such as coffee, snacking, and smoking. According to Khloe, she and French gave up smoking, sex, and drinking.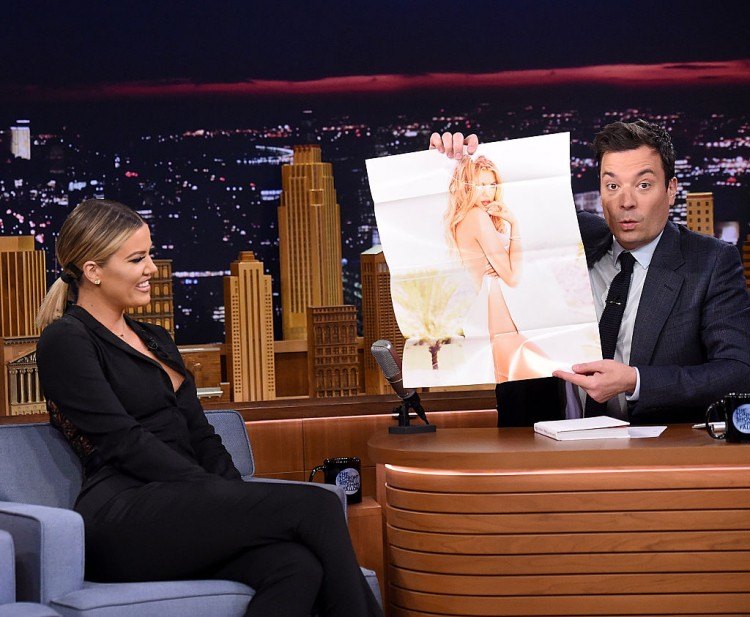 In the beginning, she had no desire to participate in Keeping Up With the Kardashians.
While filming a 2016 episode of Kocktails With Khloe, the star admitted that neither she nor her sister Kourtney had any real desire to be on the reality show. Here's the thing, E! would only do the show if the whole family was involved, so they had to participate or the whole family was out [6]. In fact, it took a lot of convincing on Kris's part to convince the two of them to finally commit to the show and the show's producer, Ryan Seacrest had to agree to film at their newly opened DASH boutique.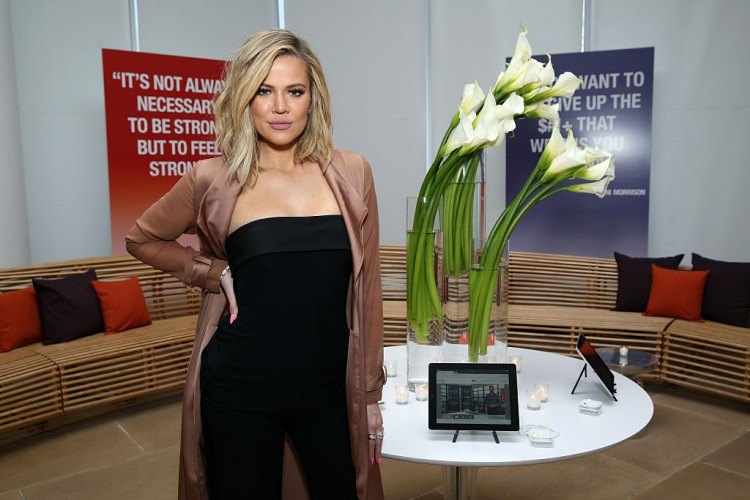 After being involved in a 2001 car accident, she struggles with memory loss.
The accident, during which Khloe was thrown through the windshield and ended up a bad concussion, left her with long-term memory loss [7]. The accident occurred when she was 17-years-old. Although she doesn't discuss the specific of the accidents, she did mention that her memory seemed to be worsening on an episode of KUWTK and sought the advice of a neurologist and a hypotherapist, who believed she was repressing stressful memories. Today, she says that she still struggles with memory problems.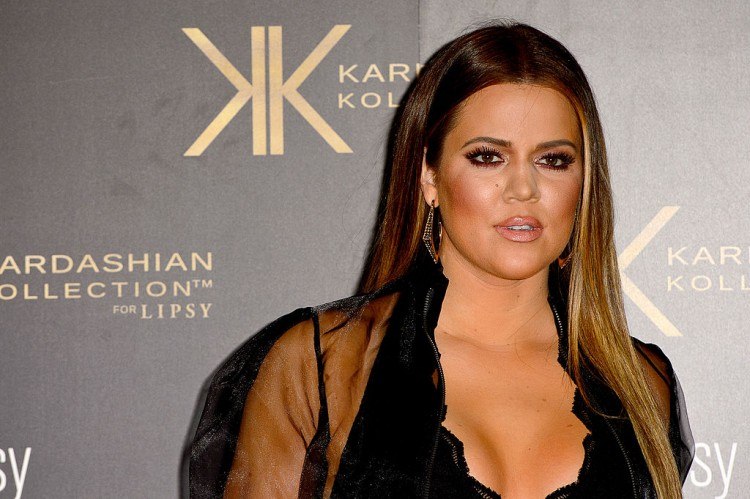 Khloe got her first tattoo when she was only 16 years old.
Although it wasn't technically legal, Khloe managed to convince a tattoo artist to give her a "tramp stamp" at the young age of 16 [8]. (On a side note, she was with Nicole Richie when she got it.) Oddly enough, the tattoo which was of a cross with the word "Daddy" written over it was meant to honor her father. By 2015, she was tired of the tattoo and choose to have it removed. She opted to have it replaced with something a little more appropriate. On her left wrist, the words "I Love You" are written in her father's handwriting.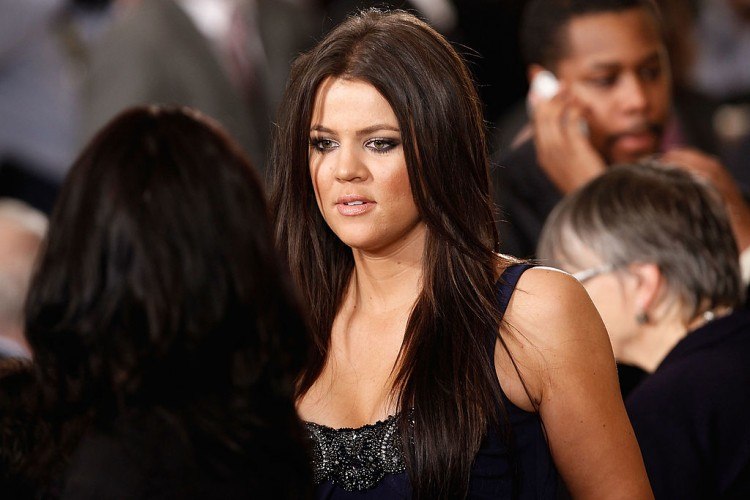 Her 2009 wedding to Lamar was paid for by the E! network.
Although the couple's wedding was planned in just a couple of weeks, it was still an extravagant affair. In fact, it is believed to have cost somewhere around $1 million to pull it all off [9]. Rumor has it that E! paid for the entire thing because they knew it would result in impressive ratings.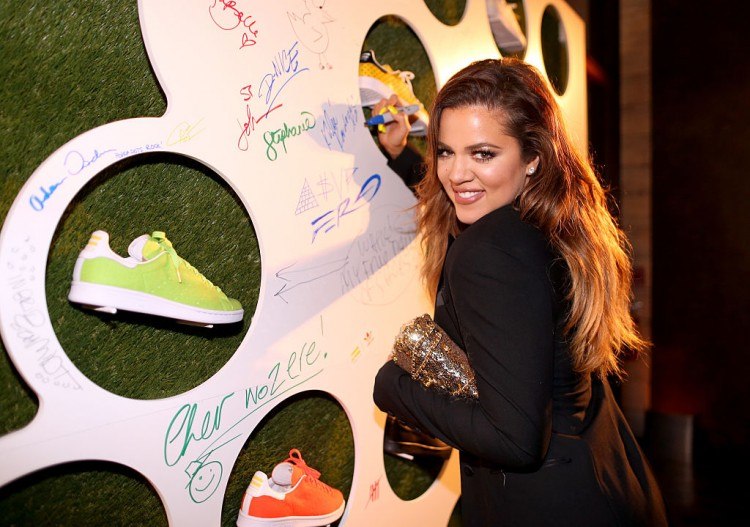 She maxed out her first credit card.
In her 2015 book Strong Looks Better Naked, Khloe just happened to mention that her first credit card was a Victoria's Secret card she got when she was 18. She said that she managed to max it out almost immediately and didn't have the money to pay it back. Instead, she just ignored it. She wrote, "that unpaid bill haunted me for the next three years." In fact, she has said that it still impacts her credit score.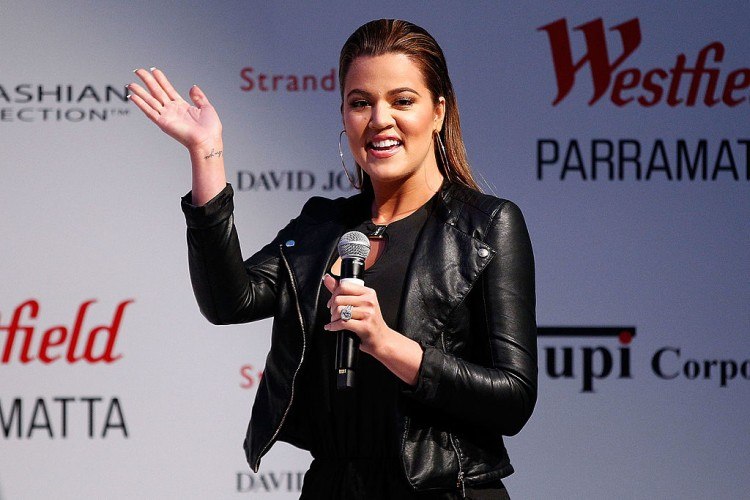 She enjoys writing in her journal

Another bit of information she revealed in Strong Looks Better Naked is her love of journaling. She wrote, "It's a great way to literally get things out of your system. Even when there's nothing specific on my mind, journaling is a good exercise. I might just think of a single word — love, flowers, passion — and I'll consider absolutely everything this word means to me. This exercise takes me to some interesting places." When she has filled a journal, up she shreds it. Why? She has been paranoid since one of her old journals went missing years ago.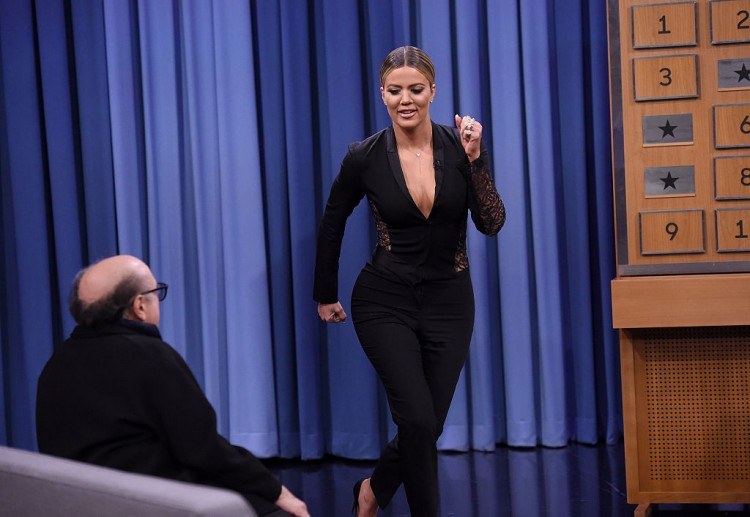 She doesn't believe in dieting.
Khloe once described herself as a "mindless eater" [10]. Today, she no longer eats when she is bored or unhappy. Instead, she is more mindful of what she eats, but don't confuse that with meaning she is on a diet. She has said, "I think most diets are torture, which is why I don't believe in them." In other words, if she wants a piece of cake, she'll eat a piece of cake. She just eats it in moderation and if she eats a little too much, she makes up for it in the gym.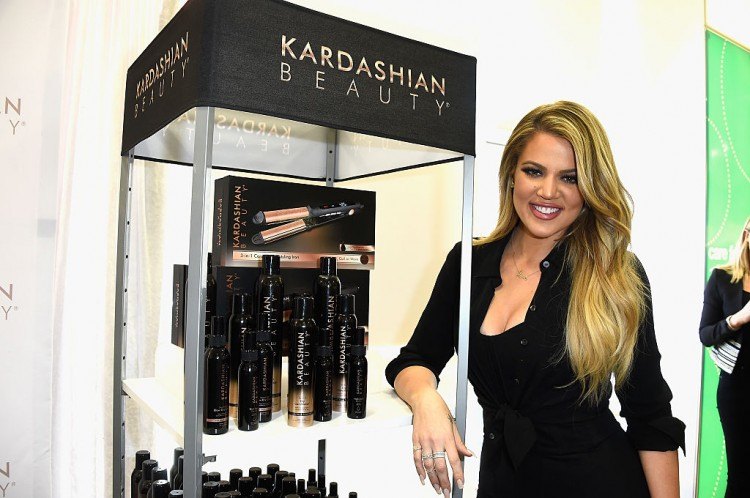 According to Khloe, she is very religious.
In an essay she wrote for Lena Dunham's newsletter, Lenny, Khloe said that she is "dedicated to the Lord." Much of this goes back to the way she was raised, particularly by her father, who insisted the whole family attend church on Sunday morning [11]. She also mentioned that her mom gives her a daily devotional every year for Christmas, which just happens to be the one she shares with her glam squad. She also admitted that, "My relationship with spirituality has changed over the years, but I've never stopped believing."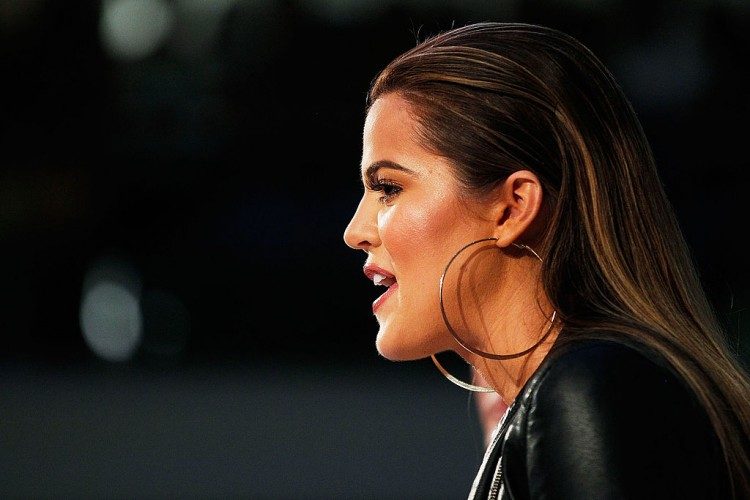 She used to have a tattoo that was strangely similar to her mom's.
Perhaps one of the reasons Khloe decided to have her "tramp stamp" removed is because Kris got a similar one after Khloe got hers. In a strange turn of events, Nicole Richie also took Kris to get her tattoo during a "40-something mid-life crisis." Both have the cross, but Kris's has Kendall and Kylie's names, while Khloe's had daddy [12].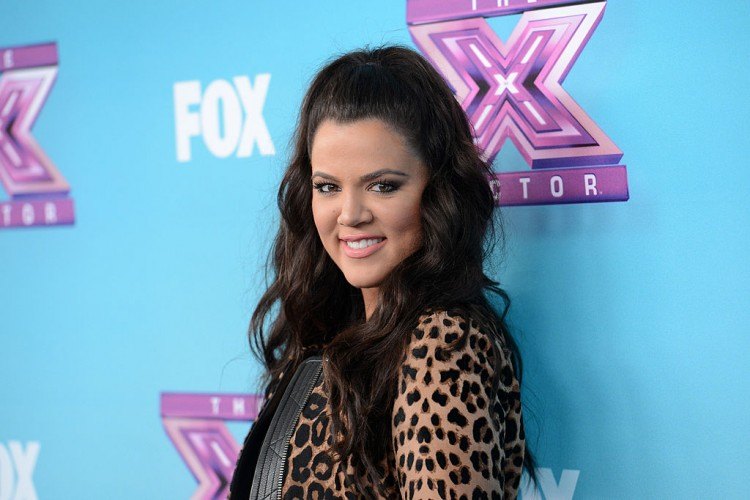 She hated being on Celebrity Apprentice.
Back in 2009, Khloe appeared on The Celebrity Apprentice 2, a decision she really regrets [13]. In a recent interview with Chelsea Handler, she admitted that she "hated every minute" and would never consider doing anything like it again. So, why did she go on the show in the first place? Apparently, Kris made her do it.
There is only one stylist she will work with.
In an interview with Harper's Bazaar, Khloe was very candid about her disdain for many Hollywood stylists, who had refused to work with her before she lost weight. She revealed that stylists would either tell her they just didn't have anything in her size or a hurtful "I just can't work with you." There was only one stylist, Monica, who always went out of her way to help Khloe find the perfect clothes and make her feel special. Now, stylists are falling all over themselves to work with her, but she remains loyal to Monica.
References
[1] http://www.people.com/people/article/0,,20421062,00.htm
[2] http://www.belgraviacentre.com/blog/khloe-kardashian-suffers-heartbreak-hair-loss/
[3] http://www.slate.com/blogs/xx_factor/2016/05/17/khloe_kardashian_s_lenny_essay_explores_her_spirituality.html
[4] http://www.people.com/people/article/0,,20256574,00.htmlhttp://www.people.com/people/article/0,,20256574,00.html
[5] http://www.usmagazine.com/celebrity-news/news/khloe-kardashian-french-montana-not-having-sex-observing-ramadan-video-2014257
[6] http://www.usmagazine.com/entertainment/news/khloe-kardashian-kourtney-and-i-didnt-want-to-do-kuwtk-w200023
[7] http://www.dailymail.co.uk/tvshowbiz/article-2408671/Khloe-Kardashian-fears-brain-disorder-following-bad-car-accident-damaged-memory.html
[8] http://www.dailymail.co.uk/tvshowbiz/article-3222856/Khloe-Kardashian-gets-rid-tattoo-honouring-late-father-posts-video-Instagram-prove-it.html
[9] http://www.realitytea.com/2009/10/01/kim-kardashian-khloes-wedding-was-real-plus-wedding-cover-photo/
[10] http://greatideas.people.com/2015/11/04/khloe-kardashian-mindless-eater-diet-details/
[11] http://www.lennyletter.com/life/a378/my-relationship-with-spirituality/
[12] https://www.yahoo.com/news/celebrity-birthdays-5-things-didn-t-know-kris-081800320.html
[13] http://www.usmagazine.com/celebrity-news/news/khloe-kardashian-hated-celebrity-apprentice-disses-donald-trump-w431141