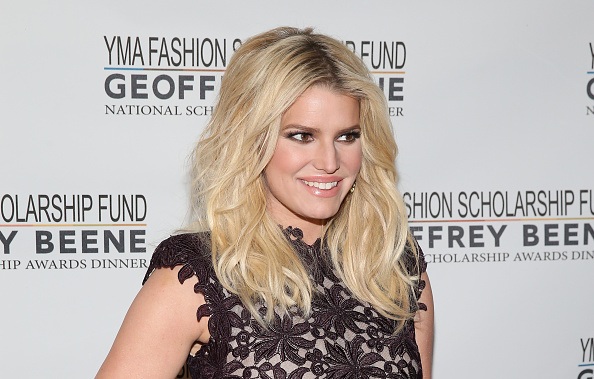 Sure, Jessica Simpson may be an open book who is prone to Twitter and Instagram posts that offer TMI, but that doesn't mean you know everything there is to know about the famous blonde bombshell. The truth is there is plenty of stuff that she has managed to keep pretty quiet. From the role of a lifetime (at least for a kid) that she came so close to getting, yet managed to miss out on to what musical instrument she played in the middle school band and what her original career aspirations were, you may be shocked by all the things you don't know.
Interested? You should be. Here are 20 things you didn't know about Jessica Simpson.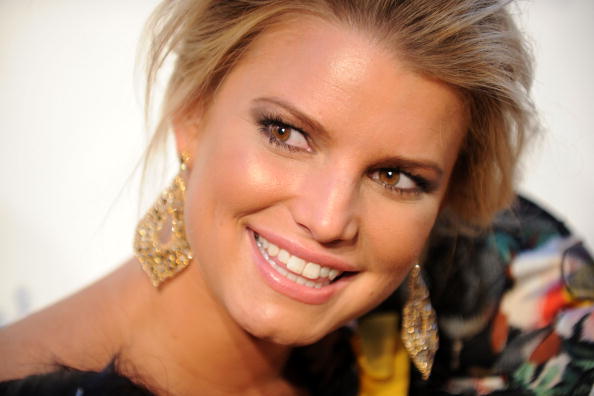 1. Jessica was just an audition away from being a Mouseketeer on the Mickey Mouse Clubhouse.
Back in 1993, Jessica auditioned for the Mickey Mouse Clubhouse at the age of 12 and she was doing really, really well until she got to the final audition. (In fact, she was one of 13 final contestants.) She admitted in several interviews that, "I froze and forgot everything, but the experience made me even stronger and more convinced that I was on the right path." While she was not chosen for the show, future stars, including Ryan Gosling, Justin Timberlake, Britney Spears, and Christina Aguilera were. The rumor is that Britney was picked over her.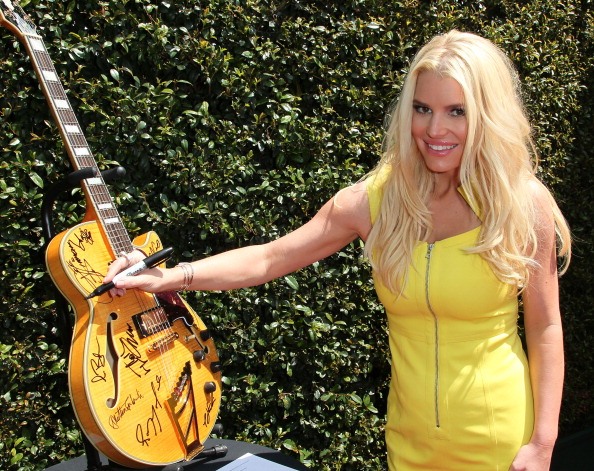 2. While Britney may have got the spot on the Mickey Mouse Clubhouse, Jessica beat her out for the role of Daisy Duke in Dukes of Hazard.
In a 2005 interview, Jessica admitted that she knew Britney Spears was heavily favored for the role of Daisy Duke, which is why she "knocked down the producers' door" in a two-year campaign to get the role for herself. She's not even afraid to admit that, "I was begging for the role." Producer Bill Gerber and director Jay Chandraskekhar have said that they were really worried she wouldn't be able to handle the role, especially since her early auditions were a "disaster" because "she was quiet, nervous, and shy." After she admitted she was scared, she went home, fine-tuned her audition, got a pair of Daisy Dukes, and returned with a killer audition that eventually landed her the part.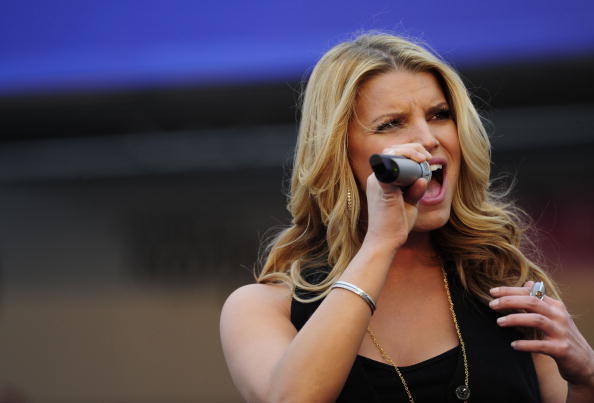 3. Originally, she wanted to be an astronaut.
She was so intent on becoming an astronaut that she even went to space camp. Unfortunately, it was while she was at space camp that she decided this just might not be the best career path for her. Why? "I tried their ice cream and was like, 'There's no way." Apparently, the gross taste of the dehydrated ice cream was just too much for her and she decided to rethink her career aspirations.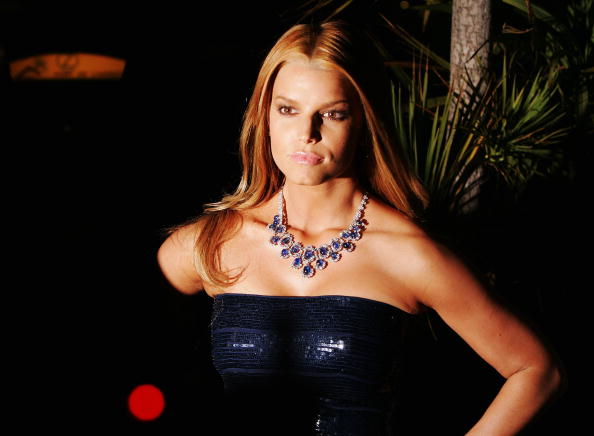 4. She was once addicted to chewing nicotine gum.
Despite the fact that Jessica has never smoked, she has a deep love for nicotine gum, specifically Nicorette. So, how did she get started chewing nicotine gum in the first place? In a 2010 interview she said, "The first time I ever chewed a piece of Nicorette gum one of my close friends' mother gave it to me. I think she thought she was giving me a piece of regular gum. I was chewing it and it was like a party in my mouth. It was like fireworks and 'Oh my God, I'm talking a million miles per hour and I love this gum and what kind of gum is this? I have to have this gum."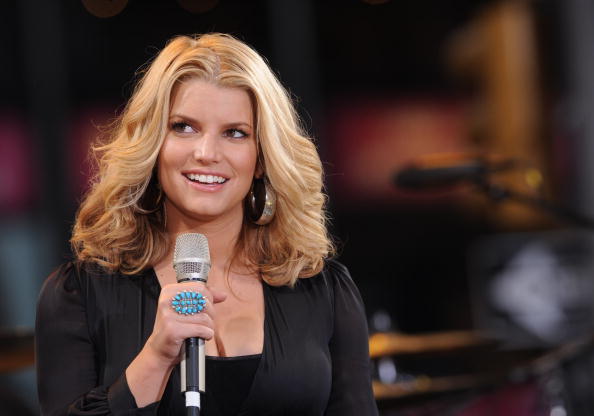 5. She loves to read self-help books and complete quizzes in them.
In a 2008 interview with Marie Claire, Jessica admitted that she is always "the first person to go to Barnes & Noble and buy the new self-help book." She has said that she just thinks they are interesting and likes to see what her friends think about her quiz results.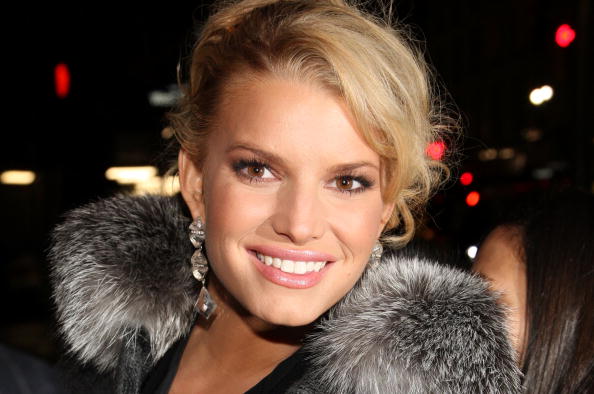 6. She is also (sort of) the author of a self-help book.
After marrying Nick Lachey in October 2002, Jessica authored the book I Do: Achieving Your Dream Wedding by Jessica Simpson, which was released in 2004. (It was written with the help of Katina Z. Jones, an award-winning author.) While some reviewers report "this is a great book for wedding planning, especially when you are on a tight budget," others say the book is "nothing more than a wedding album with a few notes thrown in."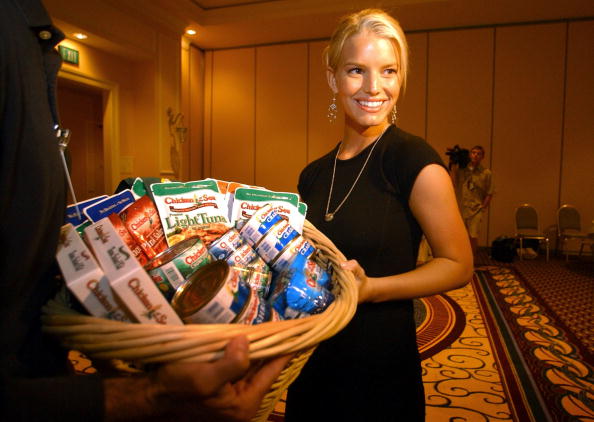 7. Speaking of weddings, 9/11 is what brought Jessica and Nick back together and convinced them to marry.
September 11, 2001 was a horrific day for all Americans. The events of that day made Jessica, like a number of others, think about those she loved. Although she and Nick were broken up at the time, she has said that day made her realize that she could not live without Nick in her life. Not only did the couple get back together not soon after, but they were also married just over a year later in October 2002.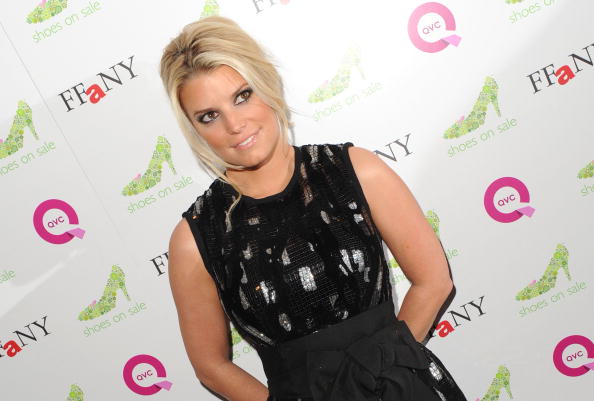 8. She was so in love with Nick that she wouldn't take anyone's advice when it came to signing a prenuptial agreement. This decision cost her.
As residents of California, the courts required the couple to fully divide all assets they acquired during their marriage when they divorced in 2006. Jessica, unfortunately, had earned considerably more than Nick over the years they were together. She has referred to getting married without a prenup as her "biggest money mistake." Don't worry, when she married Eric Johnson she insisted on a prenup before she would walk down the aisle, though rumor is that he was hesitant to sign it.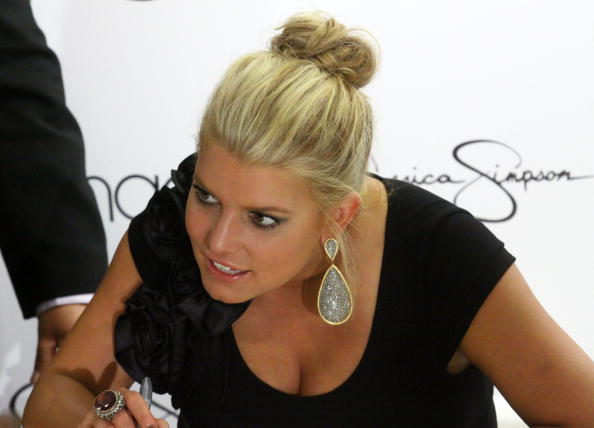 9. She used to think that contacts simply dissolved in the air.
According to an interview her best friend CaCee Cobb did with Marie Claire in 2008, Jessica thought that contacts "dissolve when they hit the air." Apparently, the two were spending the night together and CaCee caught Jessica tossing her contacts up in the air when she took them out. When she asked what she was doing, Jessica told her. CaCee pointed out that this wasn't actually the case.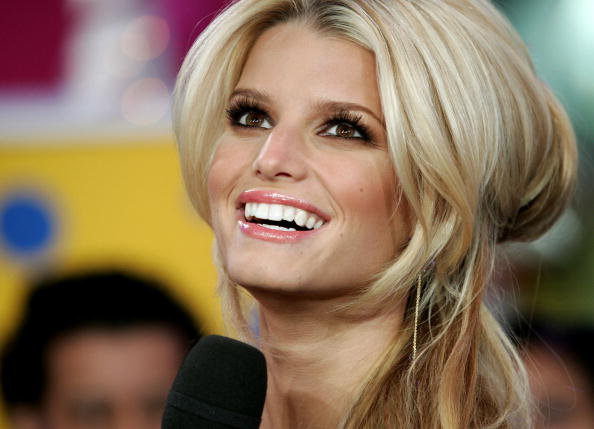 10. Jessica was in the marching band.
Jessica's mom once revealed that Jessica played the saxophone for the three years she was in middle school. Her mom also said that Jessica was fond of playing 'Do the Bartman' from The Simpsons, while Ashley danced.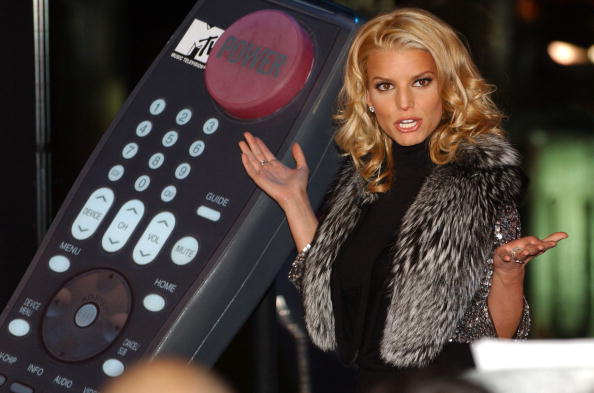 11. She came close to starring in Coyote Ugly.
In a 2015 interview with The Hollywood Reporter, the film's directors and producers admitted that they had considered Jessica for the part that eventually went to Piper Perabo. (They also considered Jewel.) However, the year was 2000 and Jessica had very little experience with acting, so they choose to go in another direction.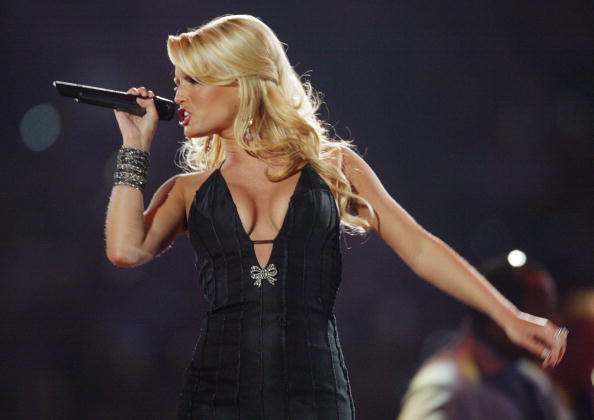 12. Her nickname is Angela.
More than a decade ago, Jessica was shopping in a random store with her hairdresser and BFF Ken Paves. It did not take long for people to start pointing and wondering if that was really Jessica Simpson. In an effort to steer them in the wrong direction, Ken started calling her "Angela" in an effort to make them think it wasn't her. Apparently, it worked.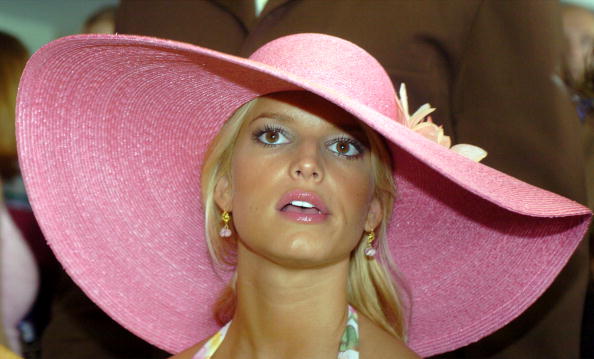 13. Speaking of hairdressers, here is an interesting fact. Jessica only washes her hair two or three times a month.
You really can't deny that Jessica has absolutely gorgeous hair, which is why you might be surprised to learn that she rarely washes her hair. (This is something she was told to do by Ken Paves, who also styles Eva Longoria and Jennifer Aniston's hair, among other stars.) Of course, there is a good reason for this. According to some stylists, the natural oil that accumulates in dirty hair changes your hair's capabilities and structure, making it easier to manage and style.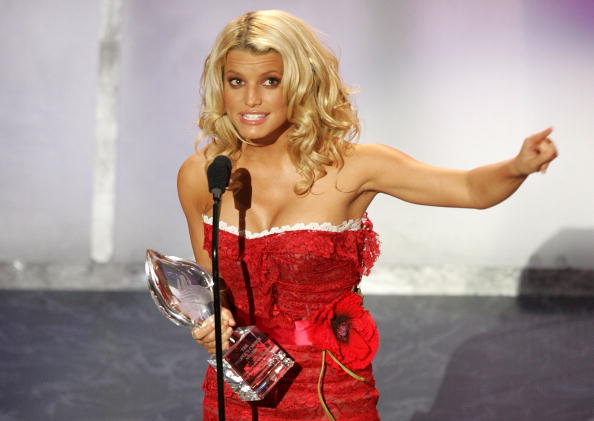 14. Anytime she goes out to dinner with someone, she insists on paying.
In 2008 Jessica starred alongside Vivica A. Fox in Private Valentine: Blonde & Dangerous. When doing press interviews for the movie, Vivica mentioned that when you go out to dinner with Jessica, she always steals the check. Vivica said the only way she could ever treat Jessica was to give her credit card to the server before they even sat down.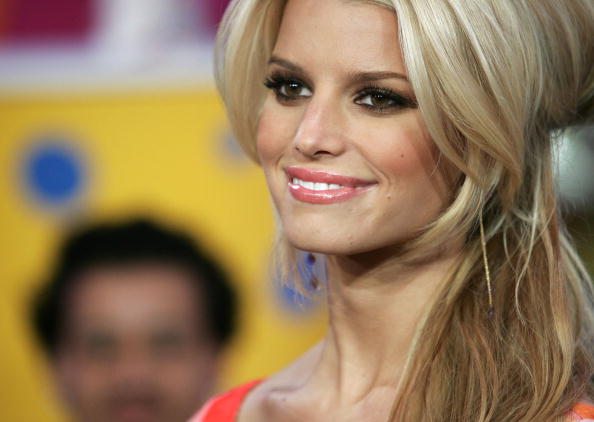 15. At one time in her life she wanted six kids. Now, she is happy with just the two that she has.
In a 2008 interview with People magazine, Jessica said, "I'd love six kids running around, but I guess I'll have to start pretty soon." (Spoken just like someone who had no kids at the time, right?) After giving birth to daughter Maxwell Drew on May 1, 2012 and son Ace Knute on June 30, 2013, she declared that her perfect family was complete.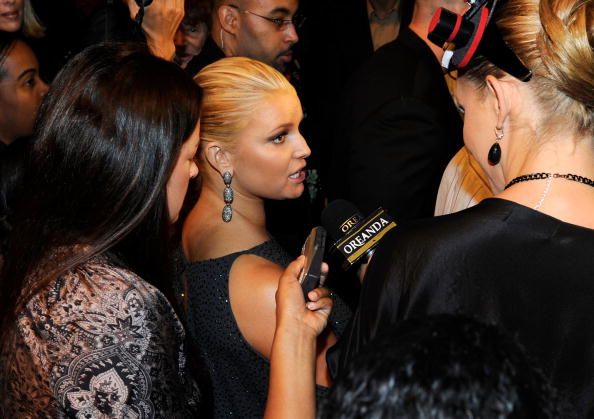 16. She met her husband on a blind date.
In 2010, Jessica's divorce had been finalized for a while and she had dated multiple guys, such as Tony Romo and John Mayer, without any real luck. This is probably why she agreed to be setup by friends Bret and Lauren Harrison. All four went out to dinner on May 21, 2010. Jessica and Eric were immediately drawn to each other and have together ever since. Of course, the two are now the parents of Maxwell and Ace and finally wed on July 5, 2014.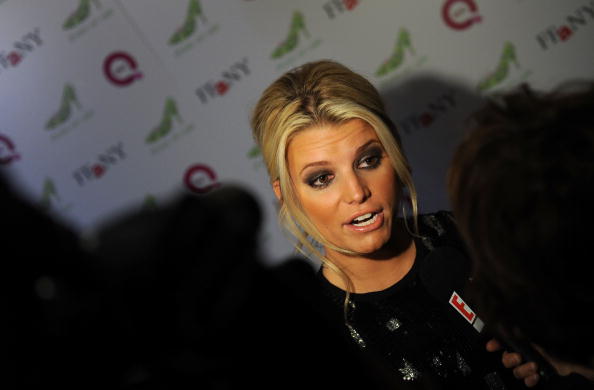 17. According to those around her, Jessica would love to a make a musical comeback headlining her own Las Vegas show.
While it is sometimes easy to forget, Jessica was a singer before she was an actress or businesswoman. Despite that fact, she has not put out an album since 2010's Happy Christmas. After a long hiatus from singing, Jessica apparently wants to go back to her roots and make a return to singing. And, she has decided that the best place to do that is Las Vegas. (After all, Britney Spears made her big comeback in Vegas, so why can't Jessica?) It is too soon to tell whether or not this will actually happen, but it is definitely a possibility in the future.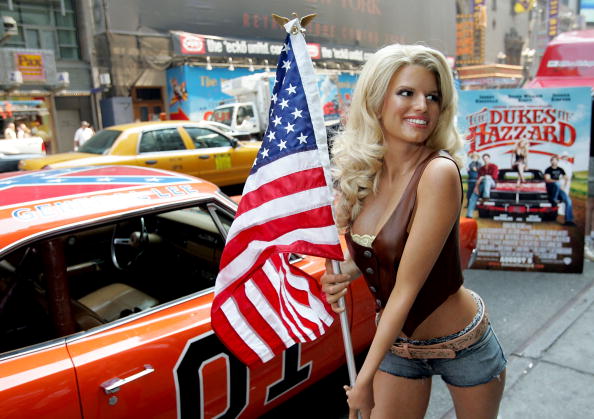 18. Thanks to her status as a business mogul, Jessica has a substantial net worth.
First, the Jessica Simpson Collection is a one billion dollar a year empire, which is nothing short of amazingly impressive, especially when you consider it has only been around for a little over a decade. Of course that does not mean she is worth a billion dollars. She is, however, estimated to be worth somewhere between $100 million and $150 million. Impressive, right?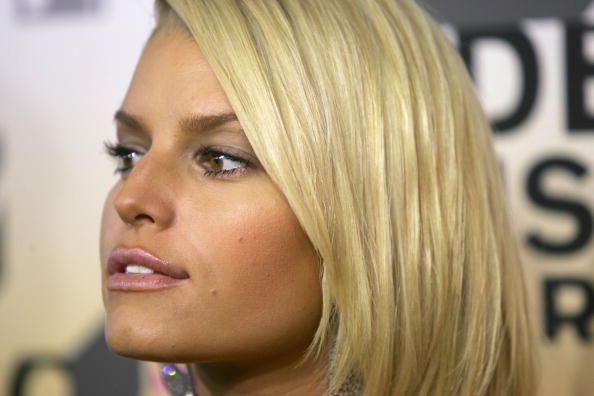 19. She is a big supporter of the nonprofit Operation Smile.
Jessica first became an ambassador for Operation Smile in 2003. In addition to donating her own money to the cause, which raises awareness for children with facial deformities, she has performed at fundraisers and even traveled with the charity. In fact, she went on a mission trip to Nakuru, Kenya in 2005, where she was introduced to an 8-month-old baby girl named Boki, who was scheduled to undergo facial reconstructive surgery. Boki's mother was terrified, so it was actually Jessica who took the baby into the operating room and held her while she was given anesthesia. Not only was Jessica the last person the baby saw before her surgery, but she was also the first person she saw when she woke up.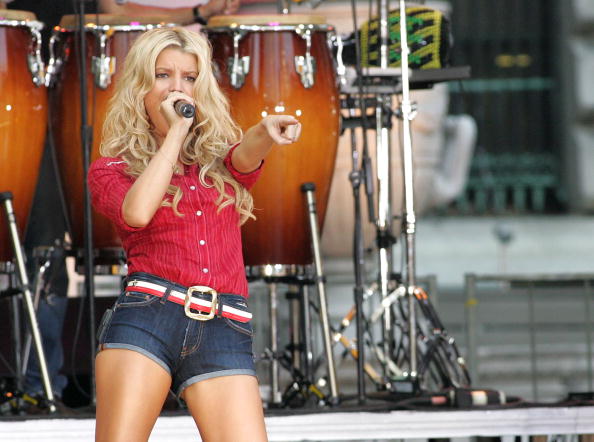 20. She performed at the 54th Presidential Inaugural Opening Celebration in 2001.
When George W. Bush was sworn in as the 43rd President of the United States, Jessica, a Republican and fellow Texan, was thrilled to perform at his inauguration. (Interestingly, other performers who took to the stage included Lyle Lovett and Destiny's Child.) Jessica capped off the evening by singing "I Think I'm in Love With You," during which she substituted the word "boy'' with "George."