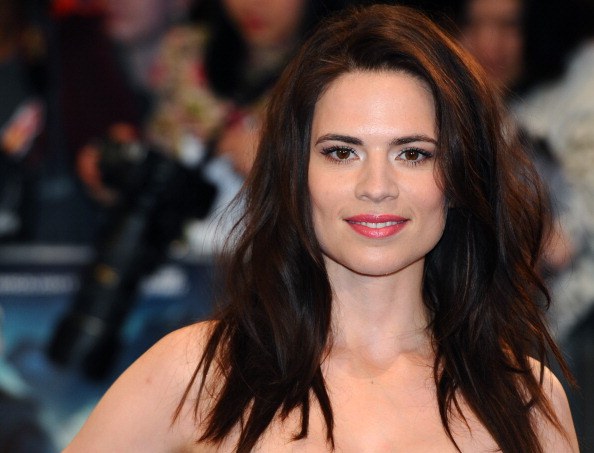 The star of television show Agent Carter and as Peggy Carter in Captain America, Hayley Elizabeth Atwell has gained public recognition these past few years and, as a result, has received a lot of nominees for a plethora of prestigious awards. Some of her most well-known movies include Captain America: The First Avenger, Captain America: The Winter Soldier, Avengers: Age of Ultron, Ant-Man, Cinderella and 10 Things I hate About Love.
Below is a list of 20 facts about the highly acclaimed actress Hayley Atwell that you probably didn't know: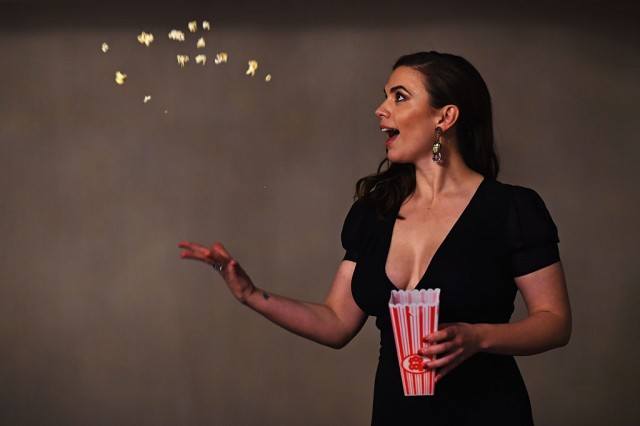 Hayley is American-British
Hayley Elizabeth Atwell was born on the 5th of April 1982 and is an American-British actress. Hayley was born and raised in Notting Hill, London as an only child to her parents. She is currently a dual citizen of both countries and this was arranged when she grew up. Her mother is English and her father is American.
Her parents are separated
Daughter of Grant Atwell (from Missouri) and Allison Cain (from London), her parents separated after Hayley's second birthday. Her parents met at a London workshop of Dale Carnegie's titled "How to Win Friends and Influence People" and fell in love. Her mother is a motivational speaker by profession and her father is a full-time motivational speaker, massage therapist, photographer, and shaman. She lived and traveled with him for two years after her A-Level Examinations in America.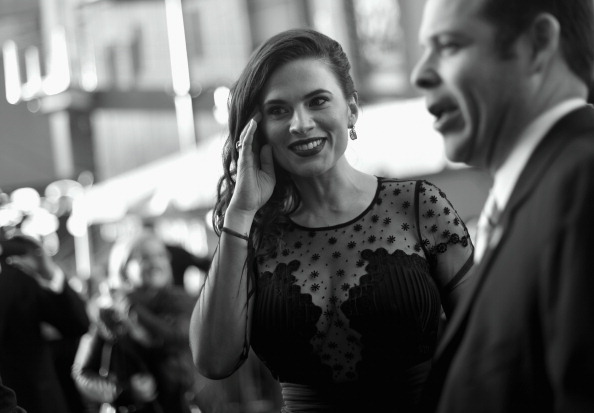 She is well educated
Hayley Atwell studied in Guildhall school of music and drama from 2002 to 2005 in the pursuit of an acting career. Prior to that, she attended the London Oratory School and before that the Sion-Manning Roman Catholic Girls' School, West London, where she began acting in school plays and consequently shed away her childhood shyness and gained confidence.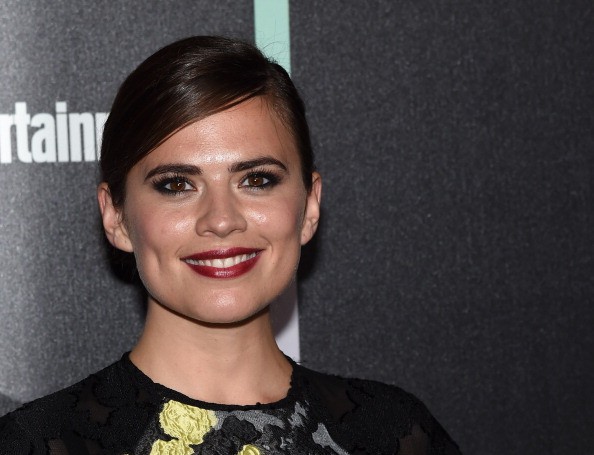 As a teenager, Hayley went for free-the-dolphin marches
Hayley Atwell grew up a very soft-hearted and passionate individual with the zeal to fight for what she believed in. She was an active part of many movements including a free-the-dolphin march and an anti-vivisection campaign. She has also, in the past, been known to support gay rights in Russia. As busy as she is with, you know, saving the world, Hayley still makes time for the other things that she is passionate about which is a truly remarkable quality.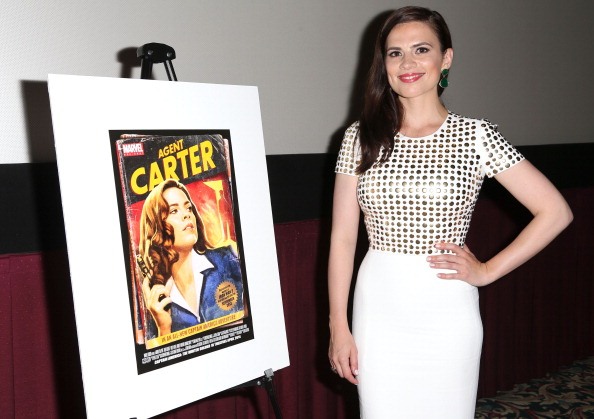 She auditioned for the part of Dr. Carol Marcus
In 2013, Hayley Atwell auditioned for the part of Dr. Carol Marcus in Star Trek into Darkness (a position which later went to Alice Eve).  Actress, Teresa Palmer (star of 2016 movies The Choice and Lights Out), also auditioned for this part. In 2013, Hayley Atwell reprised her role in the short film Agent Carter which eventually became a network TV show.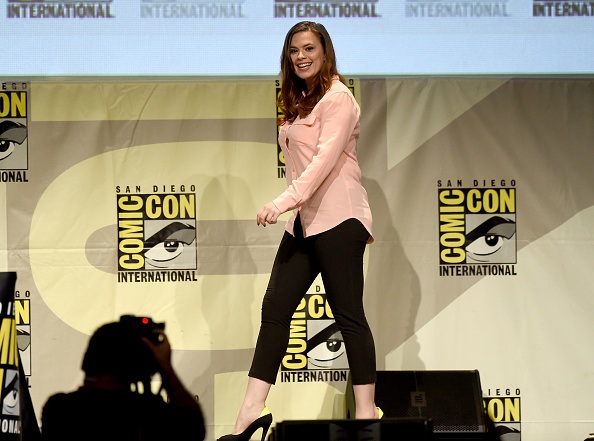 She was cast for the 2016 legal drama ABC's Conviction
Seems like her parents made a wrong decision about her name. Atwell is scheduled to star as another character named Carter (Carter Morrison), a brilliant but rebellious daughter of a former president who is blackmailed into taking a job as the head of Los Angeles' newly created Conviction Integrity Unit. We will definitely be watching out for the release of this show for more Carter-time from Hayley Atwell.
Good friends with Emma Thompson
Hayley was asked by  Miramax Films to lose weight. About this, the Captain America star reported "I went round to Emma's one night and she was getting very angry that I wasn't eating all the food she was giving me. I told her why and she hit the roof." Emma Thompson was reportedly so outraged that she called she producers the next day and threatened to resign from the film if they forced Atwell to lose weight. Following the two-time Oscar winner's request, they lifted the threat. This story was first reported by the UK website The First Post.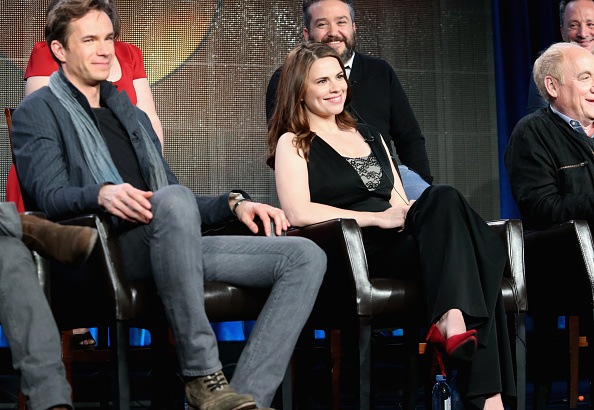 She is the queen of Dubsmash
In July 2015, Hayley Atwell won the then ongoing Dubsmash battle with the help of her Captain America co-star Chris Evans and her Agent Carter co-star James D'Arcy in a beautiful execution of Queen's "Another One Bites the Dust". After this, she tweeted to Gregg and his Agents of Shield co-star Chloe Bennet "Mic dropped, Consider it picked up and thrown out of the window".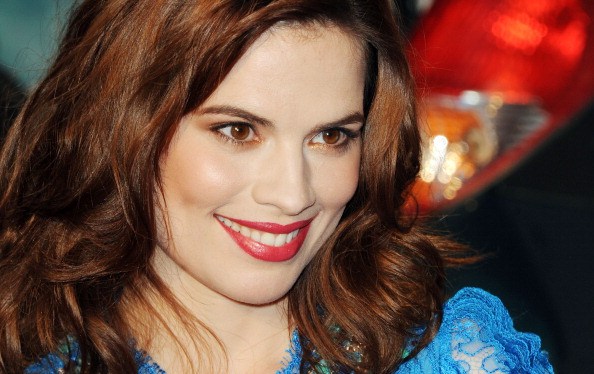 She has never been hit-on on set
In an interview with the website Independent UK, Hayley says "I remember when Keira Knightley said, 'I've never been hit on on-set', and I was like, 'Whaaaaaat! Are you kidding?' And then going, 'Actually, neither have I.' She goes on to say "I don't know whether it's because I'm a natural flirt, so I never take any flirting seriously. But I have to be elbowed in the ribs by a friend going, 'He's coming on to you.' I'm like: 'He's not; he's just chatty. Actors are sociable beings!'". Judging from her roles in her movies, you would think the beautiful actress gets attacked by her male colleagues all the time but, you know, everything is not what it seems.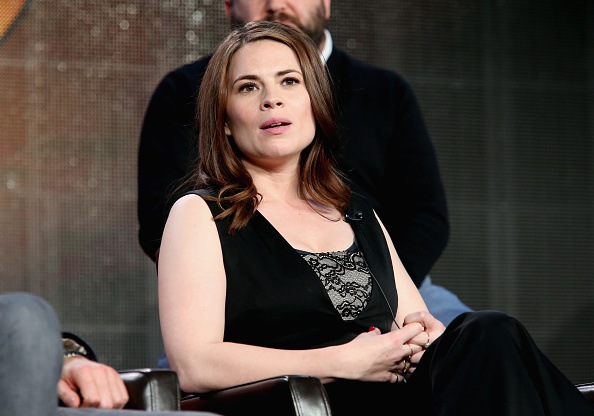 She is really close to her mother
As an only child and growing up with a single parent, Hayley Atwell is very close to her mother. When asked about her relationship with her mother, Hayley says "I think we were just very close. It was like growing up with a best friend as well as a mother. It was unconventional in a sense. But I felt very safe. I felt tremendously loved by both of them and I feel very grateful for that."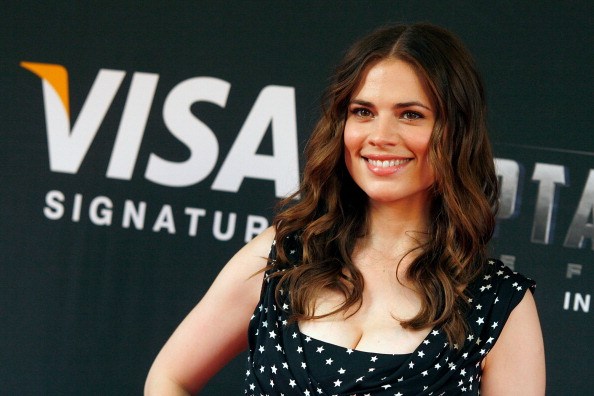 She has been nominated for many awards
Following her amazing work in the movies she has been cast in, Hayley Atwell has been nominated for a lot of awards in her lifetime. In 2014, she was nominated at the Lawrence Olivier Awards for 'Best Actress' for The Pride and she was previously nominated by the same board in 2010 for 'Best Actress in a Supporting Role' in A View From the Bridge. Hayley was also nominated by the Golden Globes board in 2011 for 'Best Performance by an Actress in a Miniseries or Motion Picture Made for Television' in The Pillars of the Earth and by the British Independent Film Awards for 'Best Supporting Actress' in The Duchess in 2008. Also, she was a nominee for the Gemini Award for 'Best Performance by an Actress in a Leading Role in a Dramatic Program or Mini-Series' in 2011 for The Pillars of the Earth in 2011.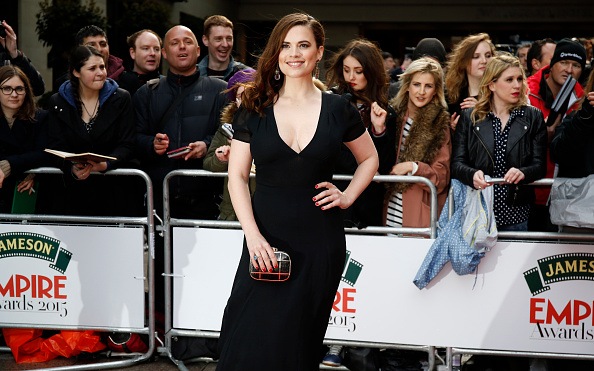 She dated Gabriel Bisset-Smith
The pair met while they were both students in Guildhall School of Music and Drama and were friends for seven years prior to their serious relationship that ended after two years of dating. After Bisset-Smith (who is a scriptwriter), Hayley Atwell dated the bassist of the band Snow Patrol, Paul Wilson, and before him, she was in a short relationship with Evan Jones, the vocalist of Keep Up. Hayley really seems to be on an artist streak considering her past relationships but then again what's not to love about artists?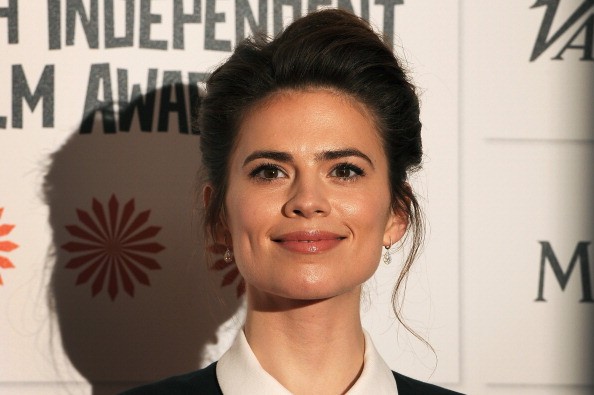 She was named after actress Hayley Mills
This may have been the influence for her career. Hayley Atwell was named after English actress Hayley Mills by her parents. Her mother is reportedly an art enthusiast and she introduced Hayley to film and theater at a very young age.  Obviously this seems to have paid off as Hayley's career is flourishing.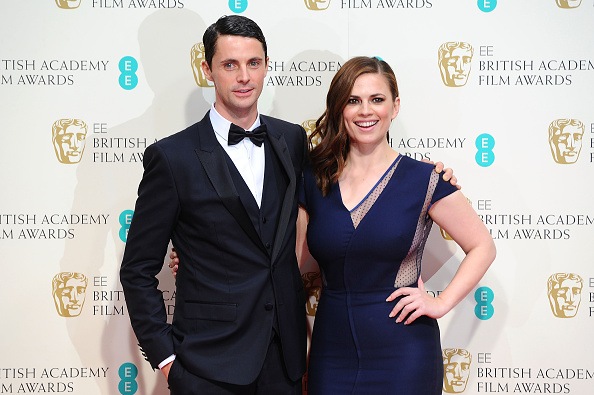 Her father is part Native American
Hayley Atwell is of a very mixed heritage. Her mother is British and lives in London and her dad is American and from Missouri. Her dad also discovered that he was part Native American and according to Hayley, he became very invested in this part of his heritage and works as a shaman ( a shaman is a person regarded as having access to the world of benevolent and malevolent spirits). When she was 17, she went over to her father's side to do a sweat lodge( which is a cave with a pit of heated rocks which feels sort of like a sauna, and is very physically cleansing).
Her job was to go over and ask the rocks if they wanted to take part in the heating of the cave before she picked them up. She followed these orders and asked the rocks individually before she picked them in true, culturally respectful style.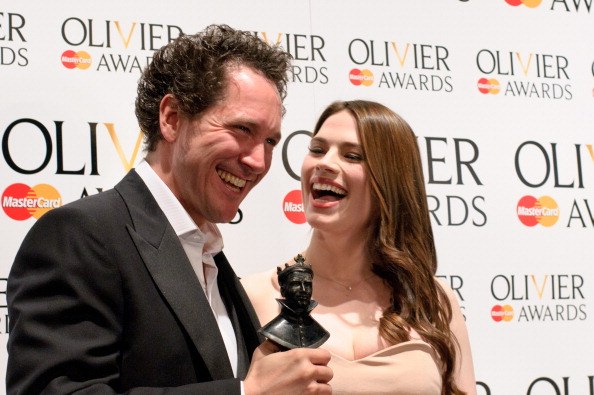 Her first acting job was in a Pringles commercial
You thought Hayley Atwell could not be more awesome. Well, she can. She shows up for a few seconds in a Pringles commercial and this was the official debut of her acting career. She tells the Independent UK Paper that she used the proceeds from that ad to pay for her first year at the Guildhall School of Music and Drama. Looks like she started from the bottom in potato commercials, and now she is literally top of the stack as she acts alongside great names like Chris Evans, Sebastian Stan and Samuel L. Jackson.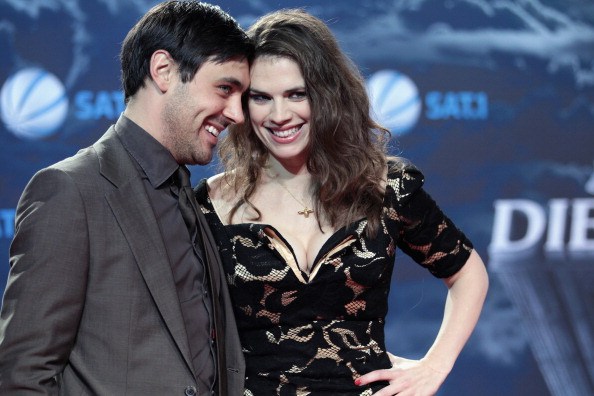 She was dedicated to acting from a very young age
Today, a lot of people will willingly give up two legs and an arm to attend the highly esteemed Oxford University. Hayley Atwell turned down an offer to read philosophy and theology at Oxford in favor of studying acting at the Guildhall School of Music and Drama. She subsequently missed entering grades in her A-Level Final Examinations (where she presumably got two Es) after which she says "To get into Oxford felt like a once-in-a-lifetime opportunity, but I felt like it was a waste of time because I wanted to act". Hayley Atwell followed her passion irrespective of what anyone thought and for this, she must be applauded.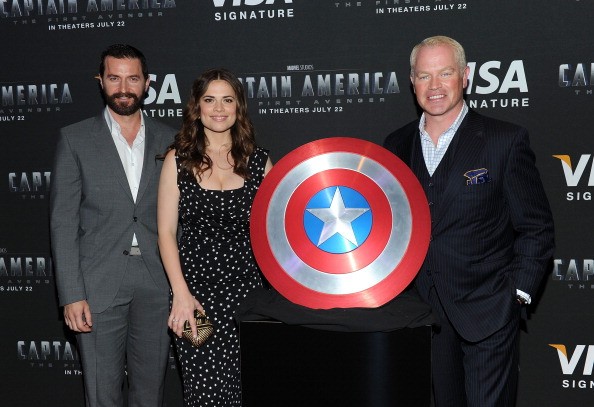 She starred in A View From the Bridge
The Captain America star played the role of Catherine (who fell in love with one of the two illegal Sicilian immigrants Eddie's family harbored in their home) in a 2009 production of Arthur Miller's A View From the Bridge at London's Duke of York's Theater. Arthur Miller is a prominent figure in twentieth-century American theater and A View From the Bridge (written in 1955 and revised in 1956) is considered one of his finest works. About this performance, the Guardian praises 'Hayley Atwell captures well the niece's growth into a woman of spirit'.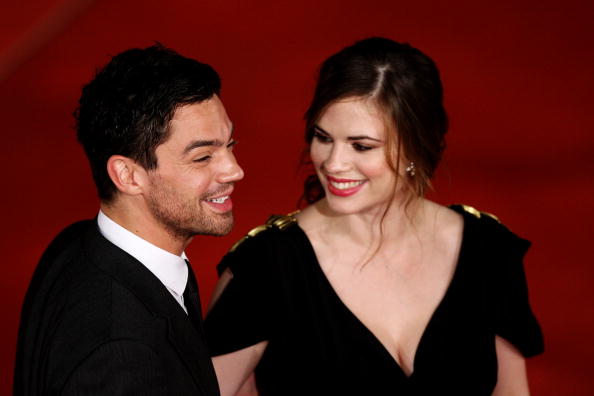 She trains hard (well, she tries):
Hayley Atwell reports in an interview on The Jonathan Ross Show that she had the same trainer as the rest of the Captain America cast, some of who were ex-marines, for Captain America. Because her character went past being a love interest and was actually involved in action scenes, she had to train hard for the part. About her trainer and the whole training process, she says " we had lots of sessions together and my first session, though, I kind of, you know, gave it a hundred percent, I thought I can do this, and I turned green, threw up and had to be sent home."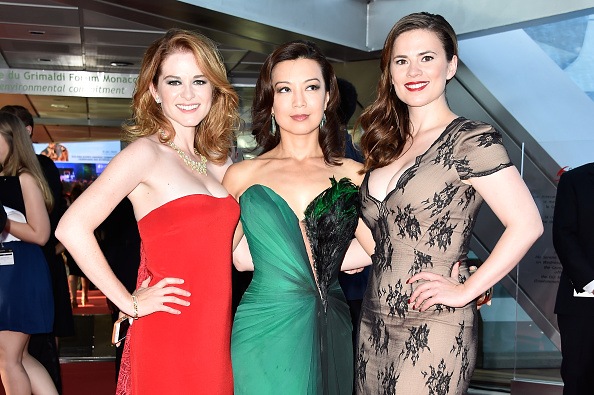 She has a very unique talent
I do not know what to call this skill and neither does Hayley Atwell. She says about her talent in the same interview on The Jonathan Ross Show in 2013 "It is quite weird and I'll look like a blowfish when I do it and it is really really really odd" before clearing her throat and demonstrating her unique ability. She does this thing where she puffs out her cheeks with her mouth shut and makes a strangely understandable sentence that sounds like someone screaming in a trapped tunnel. About it, she says "I have a little voice stuck inside my mouth."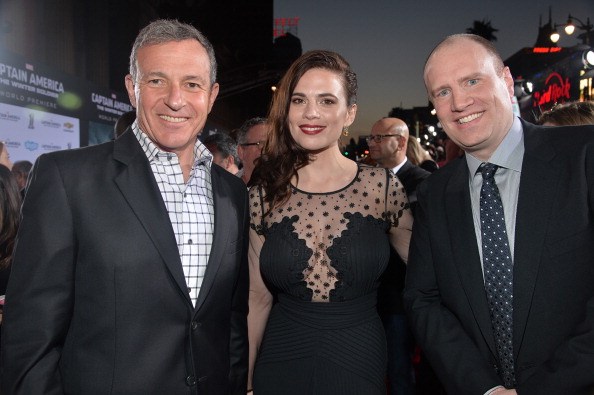 She is an avid theater lover
Hayley Atwell mentions in an interview on The Social when she says that "the thing that I love about theater is that it lets actresses age, it lets you have a life, it lets you be dynamic and interesting and complex not just kind of the pretty picture on the shelf and I find that so much more interesting because, well, we are complicated human beings and we have lots of stories to tell, so it is just a matter of keeping those stories going." She said this after she was asked whether she thought that women had more and more opportunities when it comes to action films and being the superhero.