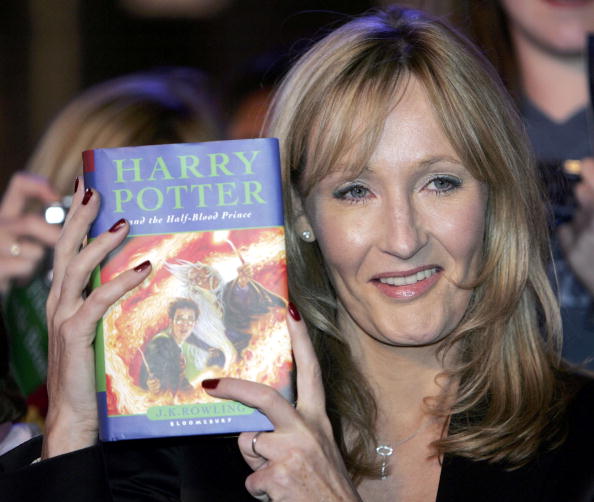 (Photo by Christopher Furlong/Getty Images)
Harry potter is a man who was born July 31, 1980 as a half blood wizard to the late Lily and James Potter. His parents were murdered by Lord Voldemort who was also a dark wizard when he was one year and three months old in an attempt to protect him after a prophecy was pronounced that the boy will defeat him. Potter had a powerful charm placed on him by Albus Dumbledore which protected him until he became an adult. He fought and won in many battles including the Battle of Hogwarts and the Battle of the Department of Mysteries.
Due to his legacy, J.K Rowling wrote a series of fantasy novels about him and his friends Ron Weasley and Hermione Granger. Harry Potter's story has attracted a wide audience, both the young and adults. Those who have read the stories or watched the films will confirm that the magic will always blossom and that the young wizards will always record success.
You may not have read or heard about the story but there is no need to worry because this article will give you 25 facts about Harry Potter.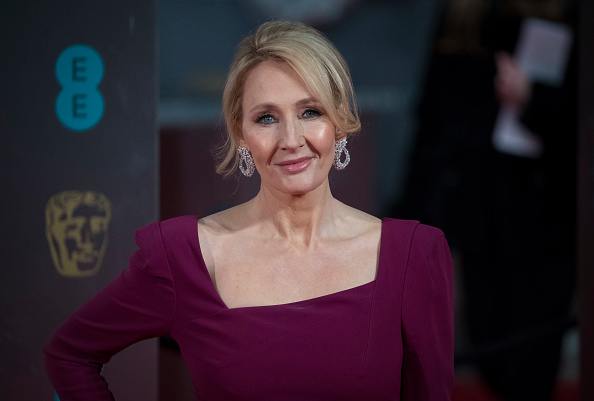 Both Harry and Rowling have the same birthday
The two characters blow out candles on the same day (July 31st). J.K Rowling was born 1965 in Bristol, England while Potter was born in 1980 in West Country, England. Harry would be turning 37 this year while Rowling is turning 52. According to sources, both of them are Leos.
Although Rowling claims that she authored the story with Harry being the main character, she links herself to him through the date of birth. Despite the whole story circumnavigating on the young wizard, Rowling confesses that Potter is not her favorite character. When she was asked by the audience, Rowling did not want to plainly say that her favorite character was Albus Dumbledore but instead, she said that the favorite character was dead and a gay- all describing Dumbledore.
(Photo by John Phillips/Getty Images)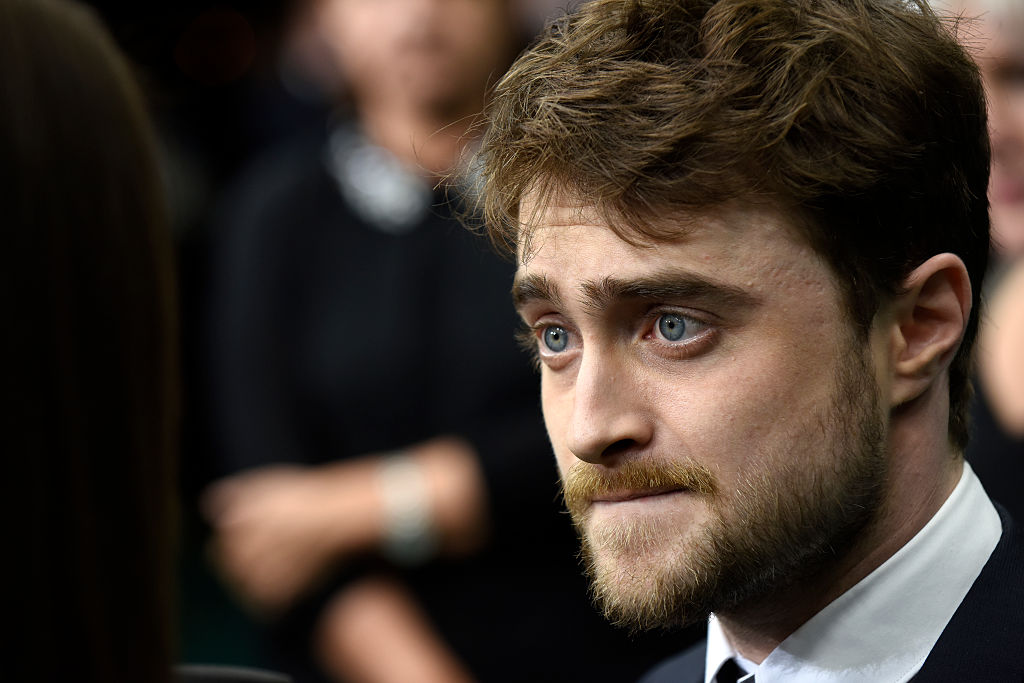 Harry name came after one of the Rowling's old neighbors
During an interview with Scholastic some time back in 2000, Rowling said that 'Harry' was her most preferred boy name. She added that if her daughter was born a boy, she would have called him Harry Rowling. If that was the case, then she would have chosen another name to replace 'Harry' in the novel since it would not have made sense to name him after her own son. Rowling says that when she was 7-years-old, she used to neighbor a family whose surname was 'Potter'- a name she liked and borrowed.
(Photo by Thomas Kronsteiner/Getty Images)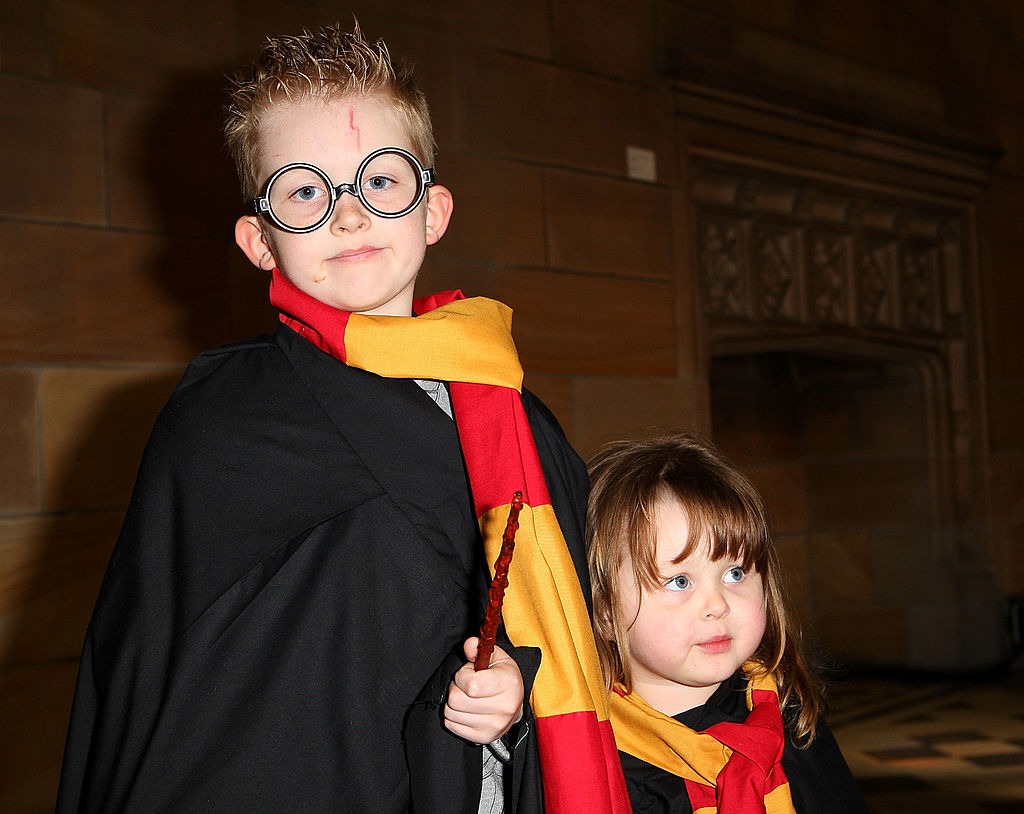 Harry did not graduate from Hogwarts
There are high chances that Potter did not complete his schooling. During the 2007 interview with Pottercast, Rowling contemplated that Harry and Ron were not graduates of Hogwarts School. She further said that Hermione went back to school and remarkably passed her exams prior to joining Ron and Harry in the Ministry of Magic. Hogwarts was the only home for Harry yet he opted out. However, this came at the right time since he was needed in the depleted Auror department and there was a post-battle trauma in the school which affected other students' graduation.
(Photo by Graham Denholm/Getty Images)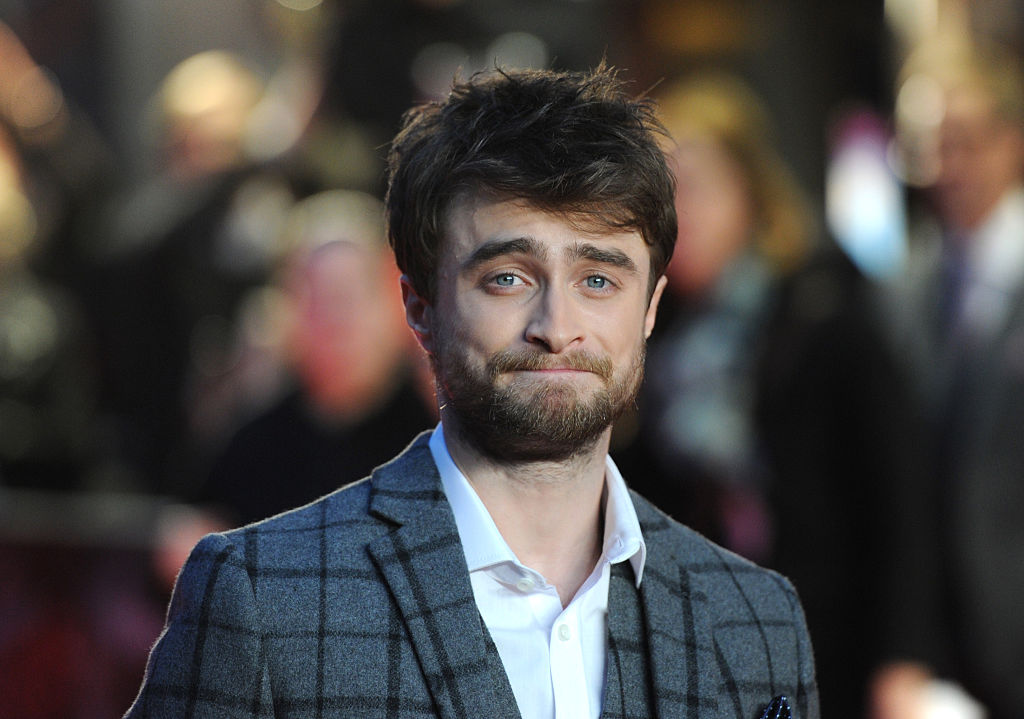 Potter ended up with a flying motorbike
Harry used a motorbike which was initially owned by Sirius Black. During their youthful time, Sirius and Harry used the exhaust-heaving, good sputtering and flying bike to escape after committing mischief. However, the motorbike was lent to Hagrid following Voldemort's attack on Potter family. Sirius later said that he no longer needed it.
The bike was used to pick up Harry as an infant after the attack and left under Dursley's care. He later used it in the Battle of Seven Potters after which it got damaged and was hidden by Weasley in his backyard without the knowledge of his wife. He fixed it and returned to Potter at the end of the second war.
(Photo by Stuart C. Wilson/Getty Images)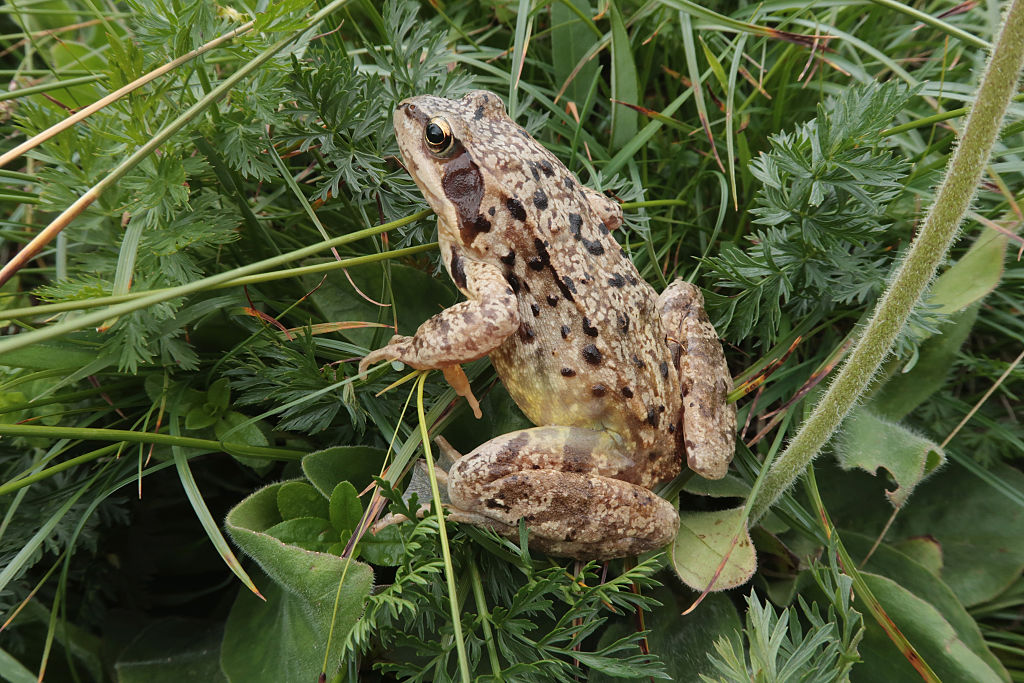 He had a chocolate frog card
Harry and other characters in his level like Hermione and Ron had a Chocolate Frog Card which was later referred to as a Famous Witches and Wizards card. When Rowling was asked whether potter and his acquaintances had their legacies perched on the card, she admitted it without hesitation. The cards were given to them after defeating Voldemort amid other battles.
(Photo by Sean Gallup/Getty Images)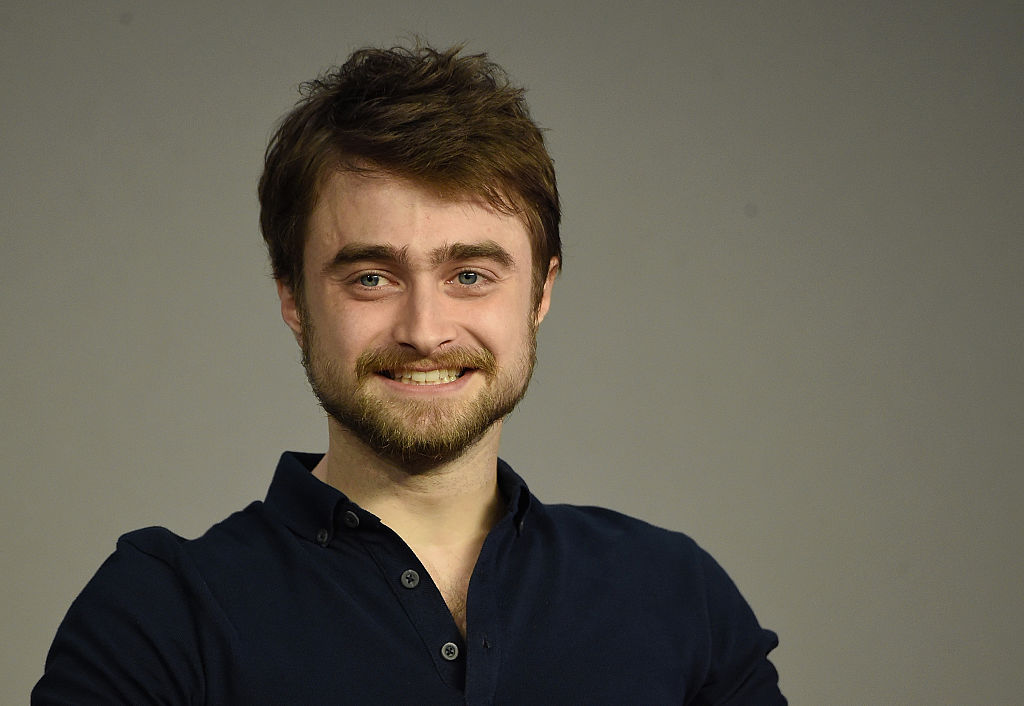 The one who played his part had a substance abuse problem
Daniel Radcliffe who acted Potter had succumbed serious drinking problems. He admitted being antisocial and notoriously unhealthy in his teenage life. During an interview, he said that he feared the people he met, what he would say to them and what he would do to them. This made him stay in the house and drink alone. He admitted that his behavior was pathetic. It is until the year 2010 when he was delivered from alcohol dependence with the guidance of Gary Oldman.
(Photo by Jamie McCarthy/Getty Images)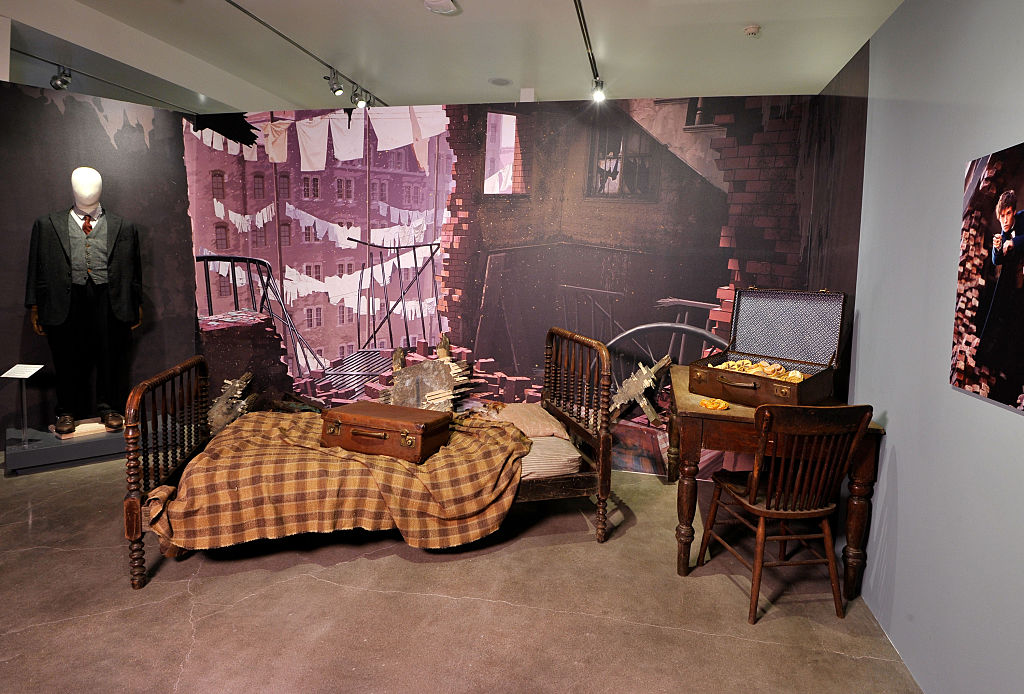 He used to hang out with Dudley Dursley
The two used to have barbecues and go golfing even though they really changed in their time. Rowling says that they visited each other once in a while. J.K defended them claiming that they were adults and they had every reason to do so at any time in their life. You can't imagine Harry and Dudley sitting together in silence while their children play together pleasantly. There are high chances that Dudley's post-Dementor violence made his children better people than him.
(Photo by John Sciulli/Getty Images for Warner Bros. Studio Tour Hollywood)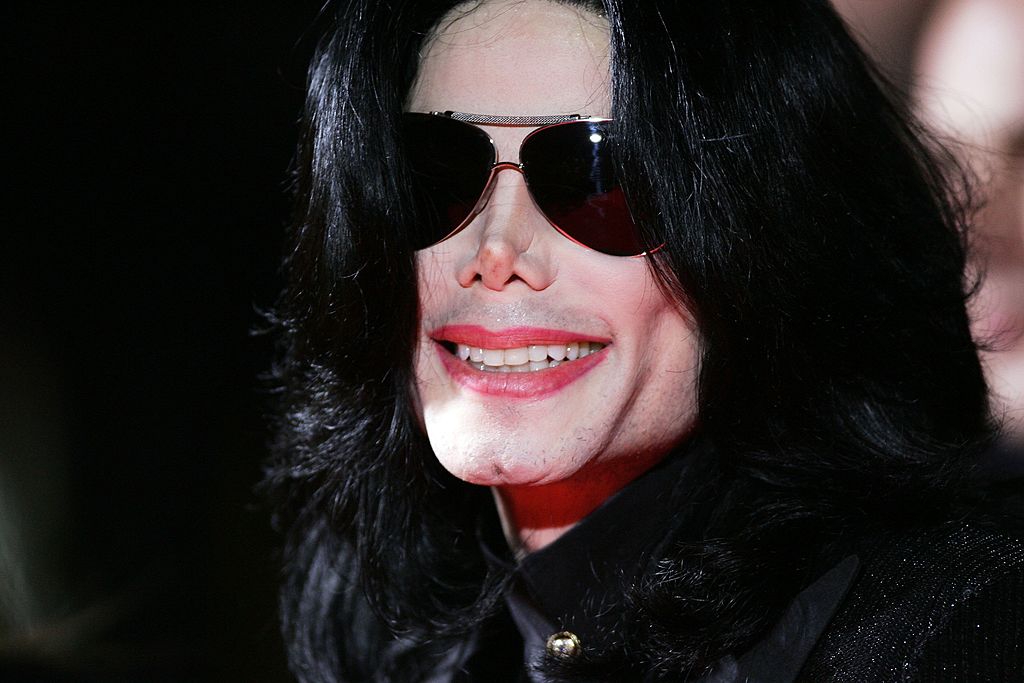 He almost got his musical written by Michael Jackson
Michael Jackson attempted to convince J.K Rowling to turn Harry Potter novels to a musical stage although she turned him down since Rowling thought that the musical would not be a better choice for her audience. When she was interviewed by Oprah Winfrey, J.K admitted that Michael Jackson wanted to turn Harry Potter into a musical, but she turned him down defending that she loves the films and books and that it would be incredible having them remain the way they were. However, it would even be more incredible having Michael Jackson's musical brand but it never was.
(Photo by Gareth Cattermole/Getty Images)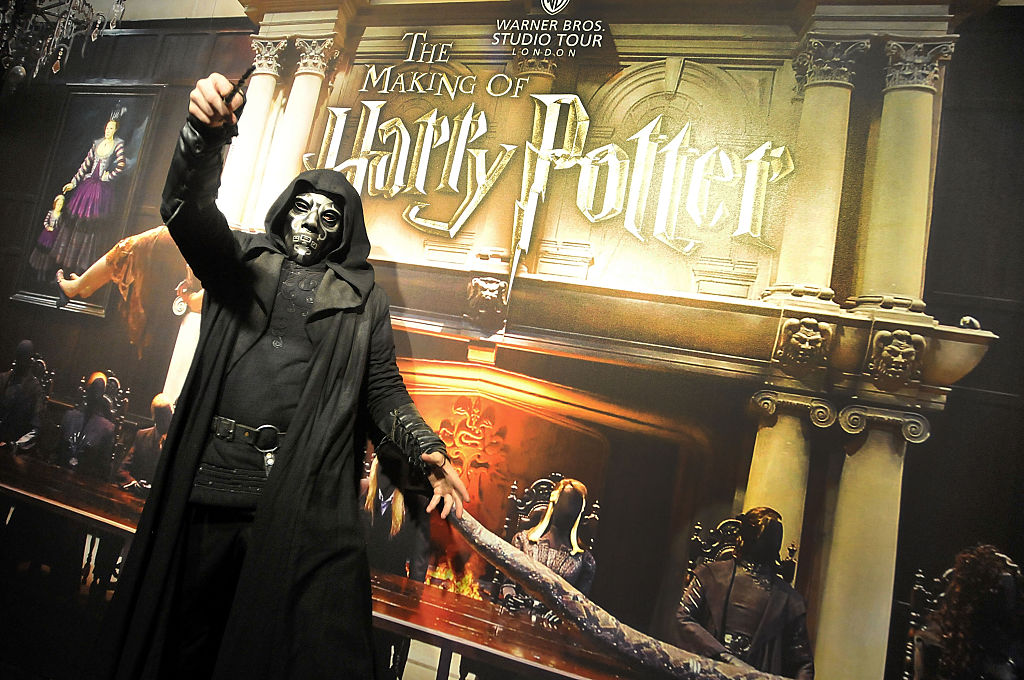 Harry Potter and Voldemort are bloodily related
Lifred Stinchcombe and Ignotus Peverell who formed the protagonists in the series are the forefathers of a wizard family with 'Potter' as a surname. Voldemort and Harry's relationship comes through the Peverell family who passed on the Cloak of Invisibility from one generation to the other until, it got into Harry James potter's hands.
Ignotus Peverell's brother Cadmus and Salazar Slytherin gave rise to the House of Gaunt which is a pure blood family. This ancient family is the originator of the two bloodlines. Moreover, there was a speculation that Hermione and Harry were secretly siblings though Rowling disputed it while admitting Harry and Voldemort's blood relationship.
(Photo by Gerardo Mora/Getty Images)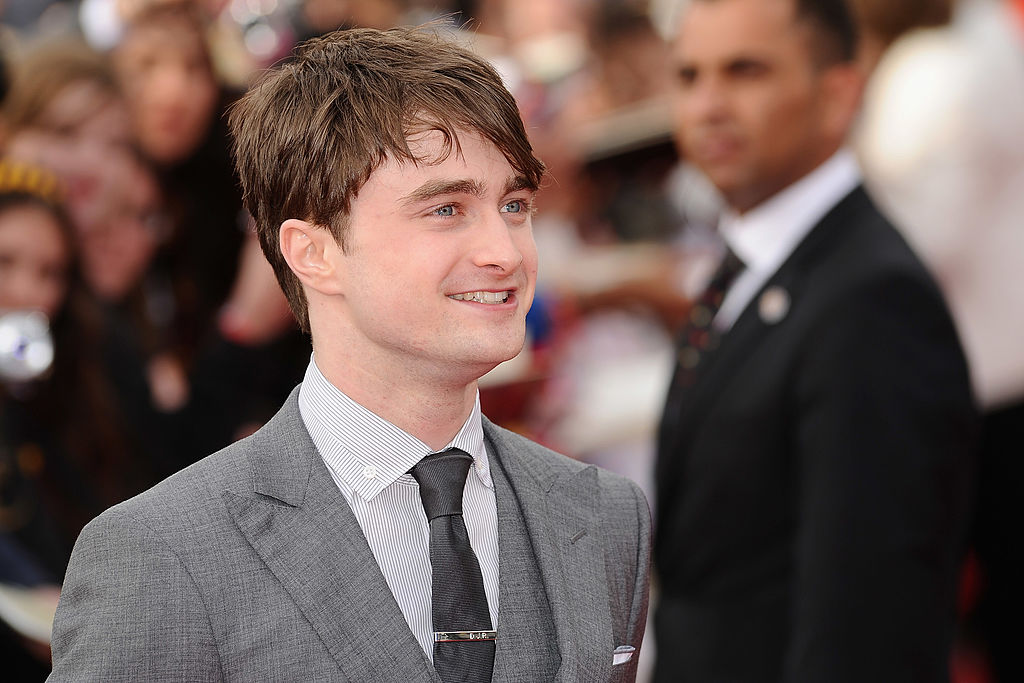 Harry lost his Parseltongue ability
J.K Rowling says that James Potter never used to be an actual Horcrux but lost his capability to utter Parseltongue when part of his soul was destroyed by Voldemort. It is evident that Harry had Parseltongue abilities in the first place when Rowling says that Potter had no natural talent but the ability came from a fragment of Voldemort's soul. She says in a 2007 interview that Horcruxes are intentional and Harry was not one of them. After the demise of Voldemort, Harry was unable to speak Parseltongue.
(Photo by Ian Gavan/Getty Images)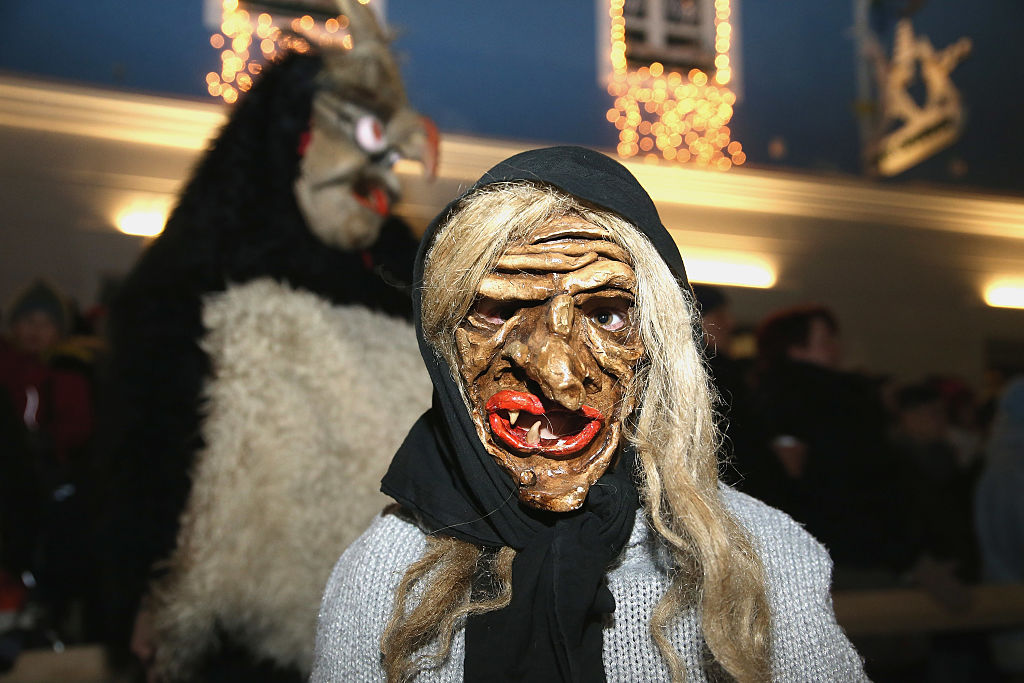 Dementors turned out to be unemployed
After Harry stepped out of the Ministry of magic, Kingsley Shacklebolt was appointed to the position of permanent head. Being in authority, he phased out the use of Dementors in guarding Azkaban as well as everywhere in the world of wizarding. As a result, many Dementors became unemployed.
(Photo by Johannes Simon/Getty Images)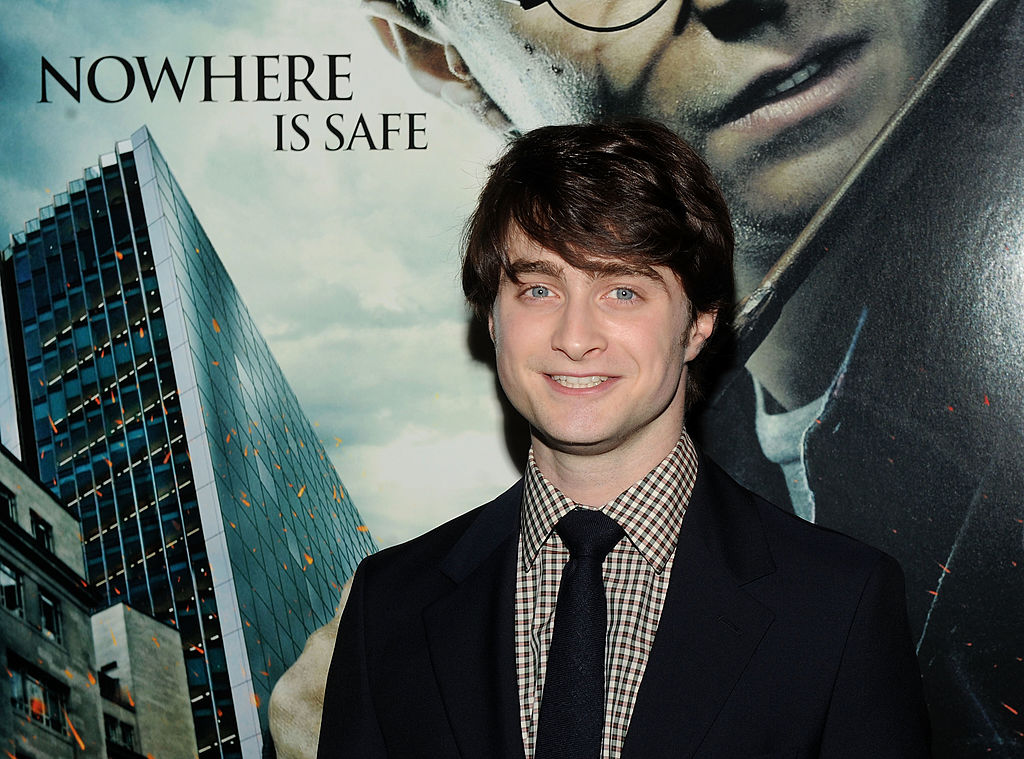 Harry shares the name with main character of Troll
Troll is a horror movie whose director John Buechler says Mrs. Rowling must have been a good fan of the movie since the film stage in 1986 had it main character by the name 'Harry Potter.' The director says that there was nowhere Rowling could have gotten the name if she had not watched the film. This went to the legal departments in 2008.
(Photo by Stephen Lovekin/Getty Images)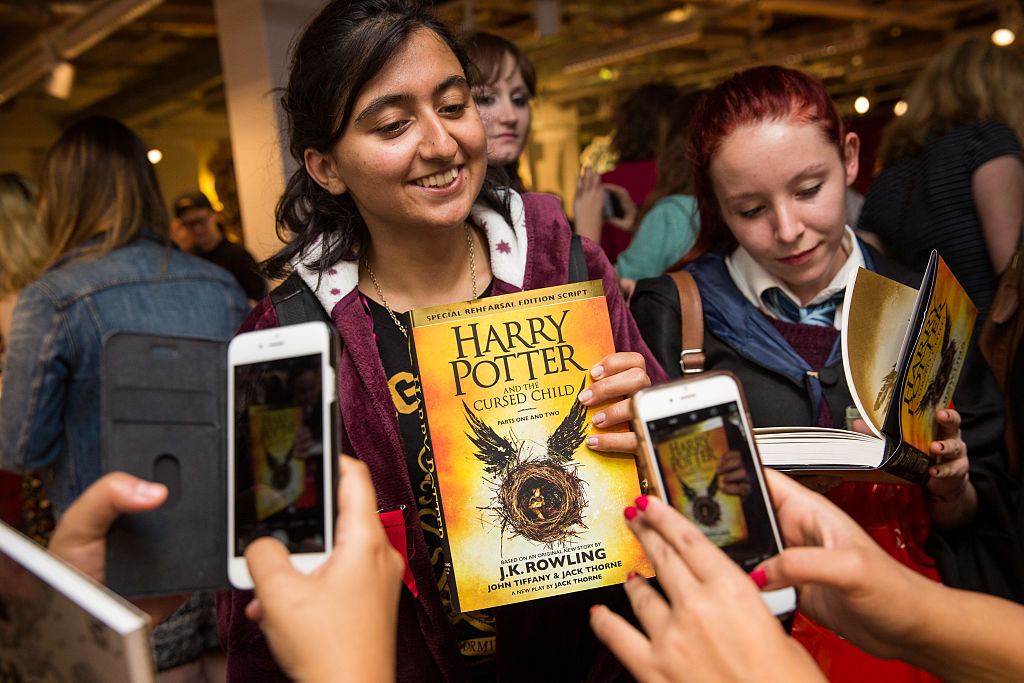 When his books are translated to other languages, the titles change
His fans know that the first book was published in the United Kingdom as 'Harry Potter and Philosopher's Stone' and another one in the United States as 'Harry Potter and the Sorcerer's Stone.' If a list of his books is translated into other languages, titles totally change. For instance, when 'Harry Potter and the Chamber of Secrets' is translated to Japanese language, it becomes 'Harry Potter and the Secret Room,' and 'Harry Potter and the Deathly Hallows' when translated to German language becomes 'Harry Potter and the Relics of Death.'
(Photo by Rob Stothard/Getty Images)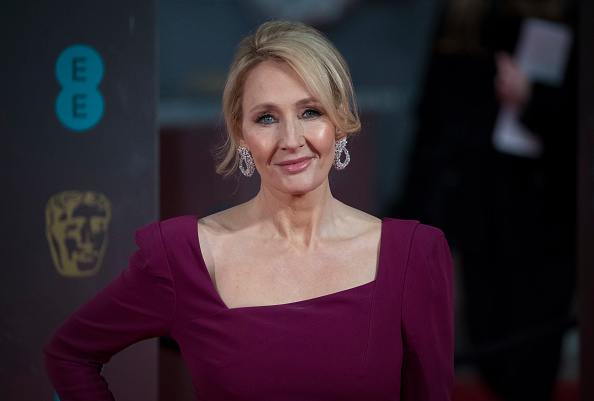 Harry made his author a literacy billionaire
J.K Rowling was the first write in the history of literacy to pocket billions of money just by putting words on a page. Stephen King is one of the best and renowned writers in the planet but has never seen such a sum from his work. However, her name was omitted from the Forbes list of billionaires due to her charitable nature but she still has a good number of audiences who are real fans of Harry Potter. Without Harry, Mrs. Rowling could not have seen herself in the list.
(Photo by John Phillips/Getty Images)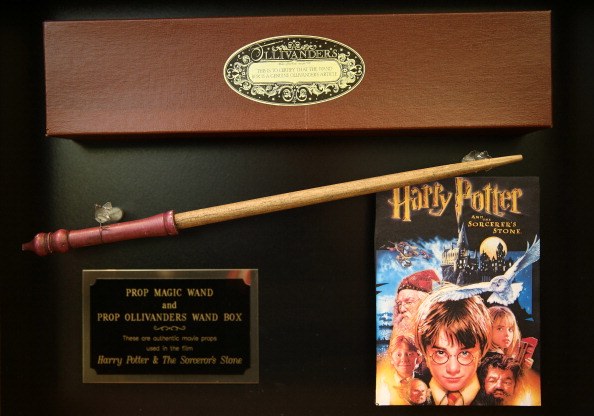 He used spells that came from Latin
Harry is said to be an English boy but most of the spells he used to thwart evil came from a Latin source. The author, J.K Rowling studied linguistics in her student life at the University of Exeter. During this time, she must have been taking bountiful notes because words like 'Wingardium Leviosa' and 'Crucio' originate from Latin.
(Photo by Peter Macdiarmid/Getty Images)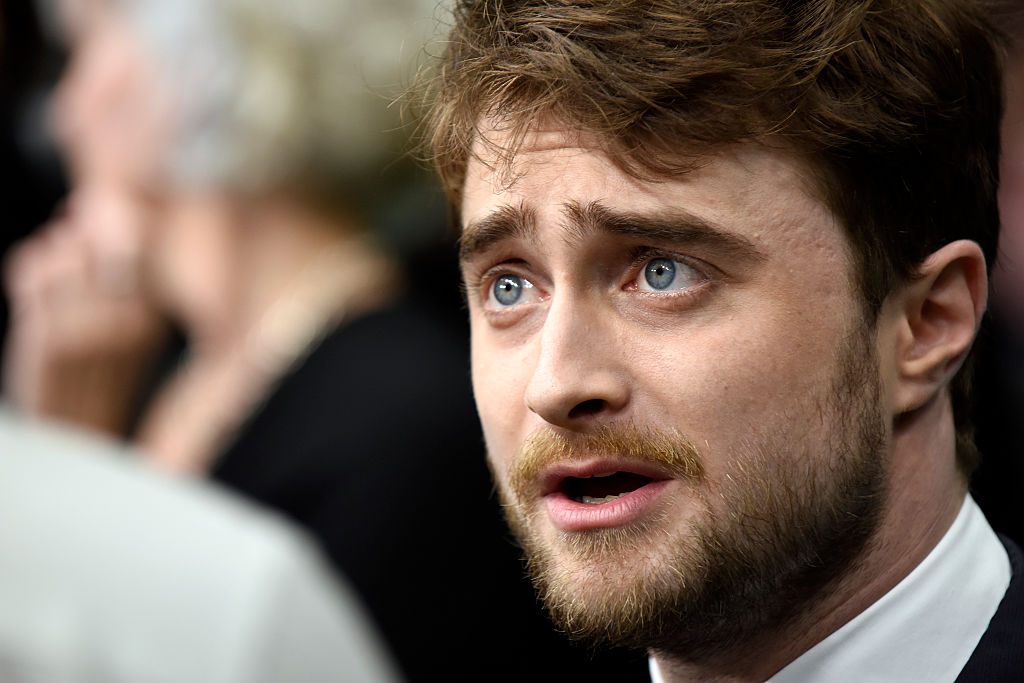 He had different eye colors in the movie
Harry had black hair, glasses and a scar. In the books, he is perceived to be having green eyes. This was used to portray his charm. However, in the film, Daniel Radcliffe could not wear contact lenses due to an extreme reaction with his eyes. Therefore, he acted with his blue eyes upon Rowling's direction. She made it clear that Harry's eyes resembled those of his mother Lily and therefore there was to be a slight difference if necessary.
(Photo by Thomas Kronsteiner/Getty Images)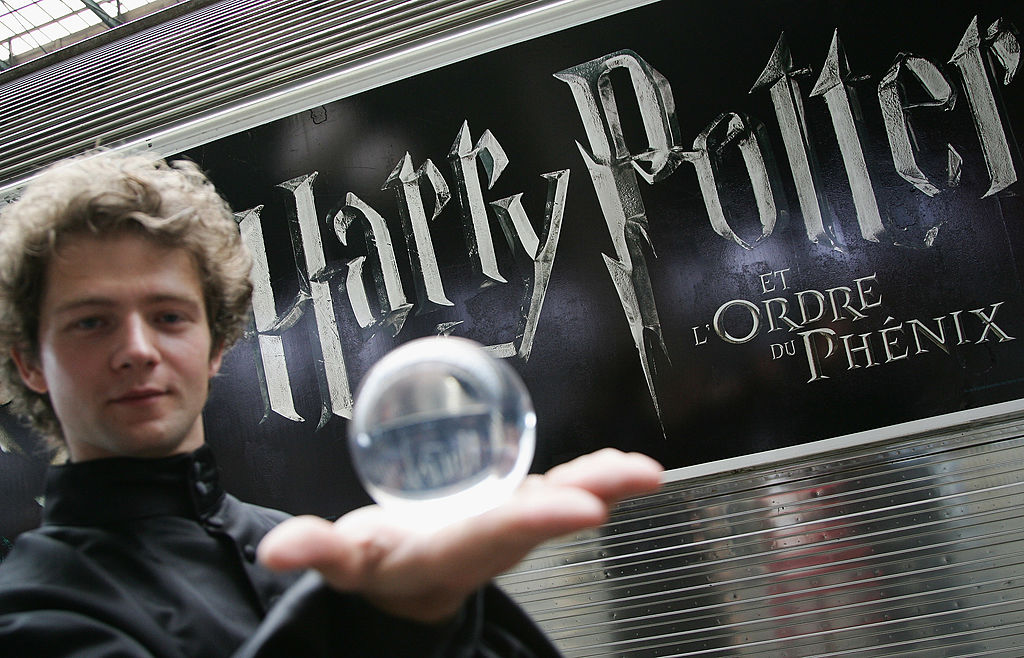 He had a French teenager arrested on his behalf
A 16-year-old French boy was arrested for translating over seven hundred pages in Harry Potter and the Deathly Hallows to French and making it available on the Internet. This would have been beneficial if he was in the Potter world, but the real world there are legislations that will automatically send you to jail.
(Photo by Pascal Le Segretain/Getty Images)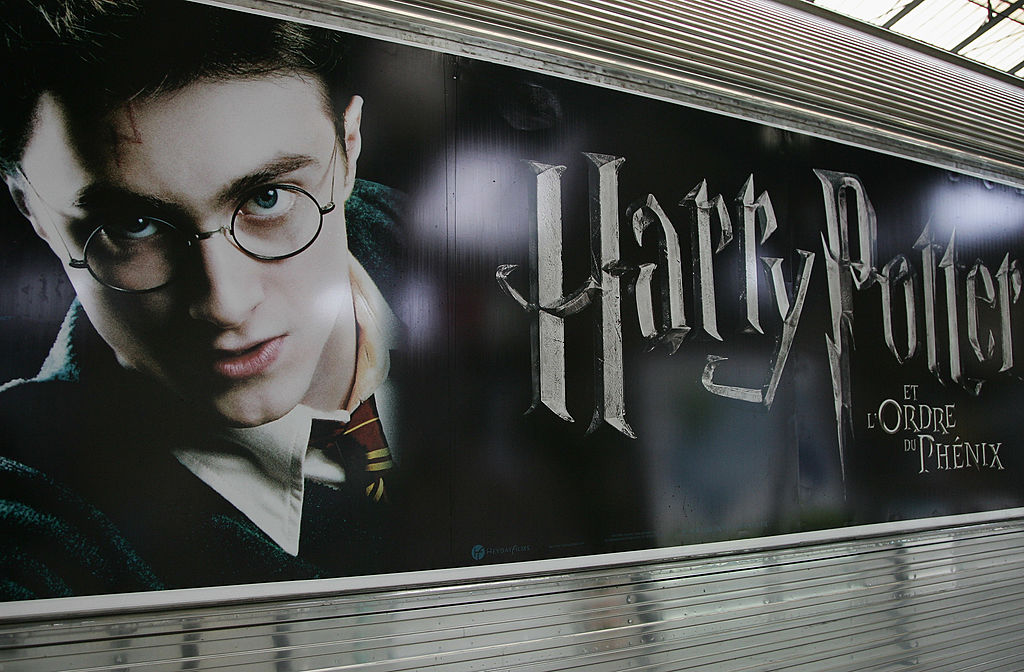 He is a magic cop
According to a script published recently, Harry is the head of Magical Law Enforcement. This is the Ministry of Magic's largest department that is arguably equal to the Home office of Muggle Britain. All other departments except the Department of Mysteries are answerable to it. He also has complicated terms with his son Albus. It shows that the epilogue was not the last chapter of Harry Potter's journey.
(Photo by Pascal Le Segretain/Getty Images)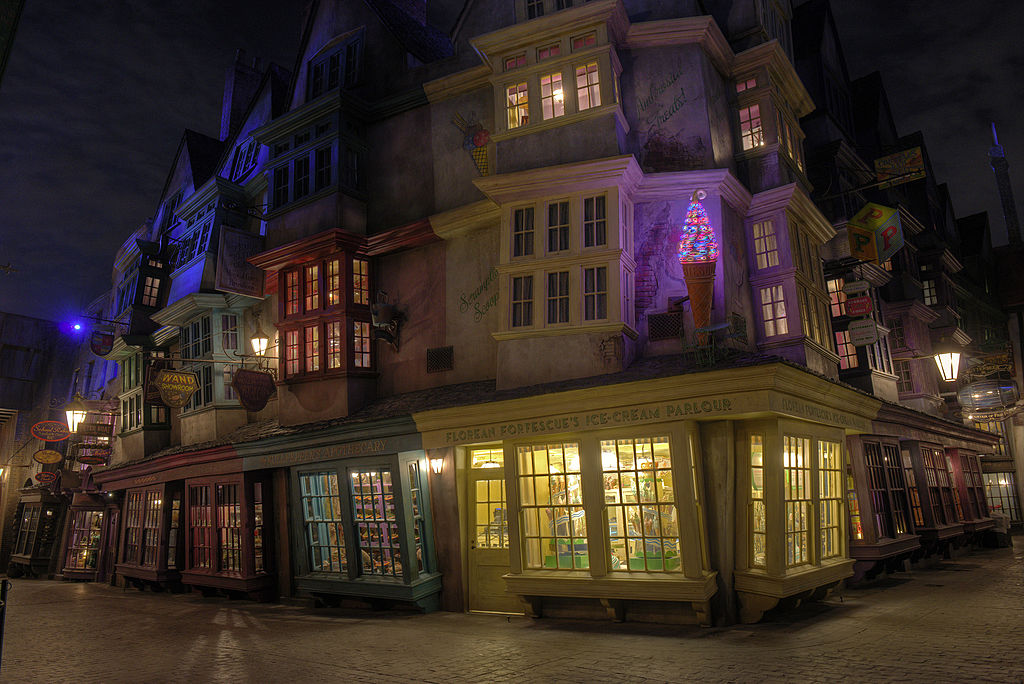 Lupin and Tonks would not die any soon
According to Rowling, her intention was to keep the two characters alive. This comes just before the release of the seventh book. In the story, Remus Lupin and his wife Nymphadora Tonks were killed in the Battle of Hogwarts leaving Teddy their son an orphan. Although Rowling wanted them to live for their son, she was devastated to see innocent children orphaned by war. Harry's were also killed in an attack.
(Photo by James Kilby/Universal Orlando Resort via Getty Images)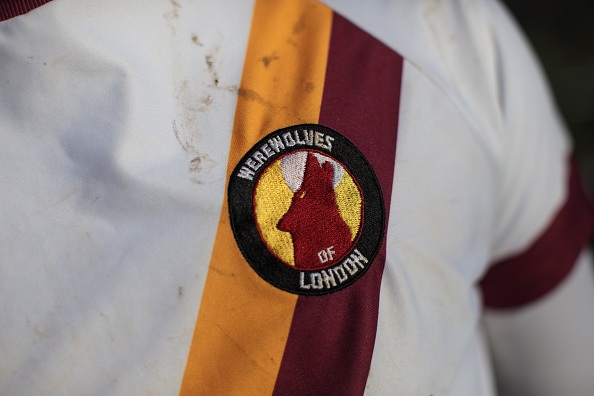 McGonagall was a talented Quidditch player
The professor like her mother was a talented Quidditch player. She cheered and played on every Gryffindor's game when she was at Hogwarts. However, she stopped it when she terribly fell during a final game between Slytherin and Gryffindor which would have determined the Cup winner. She broke several of her ribs and was left with a concussion. On leaving Hogwarts, she gave up on Quidditch and became concerned with the fortunes of her house team.
(Photo by Jack Taylor/Getty Images)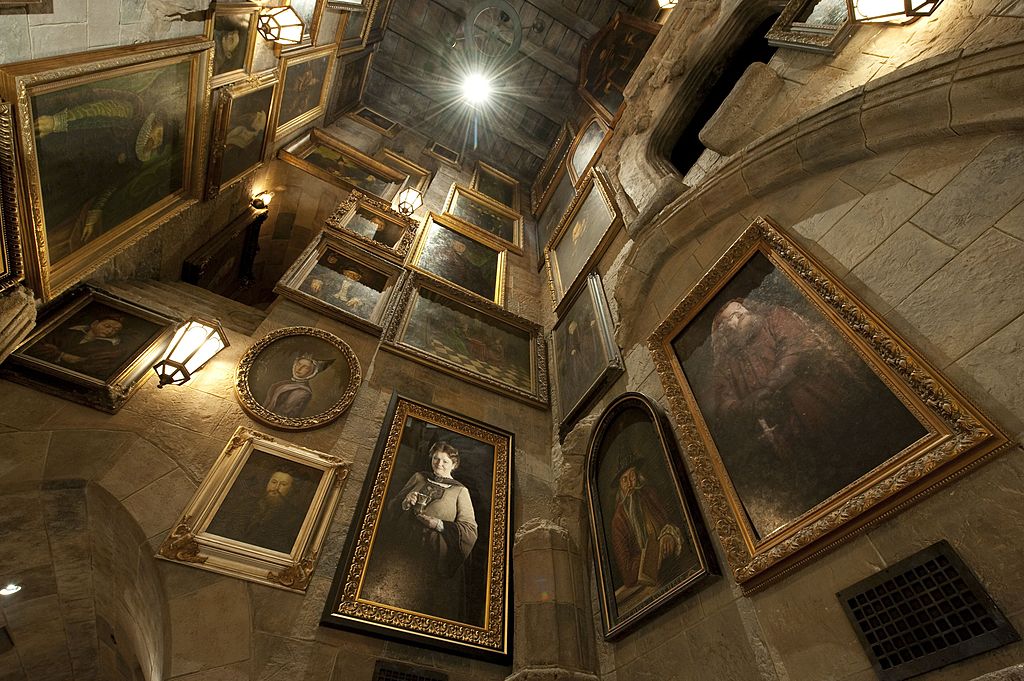 Herpo the Foul was the originator of Horcrux
Herpom the foul is an ancient dark wizard from Greek. He successfully created the first Horcrux and bred the primary Basilisk. His dark magic work is said to be lasting to date despite being one of the earliest Dark Wizards. Due to his magic strength, he invented many vile curses. His legacy remains for being the first person to hatch a Basilik and create Horcrux. It is not clearwho killed him but he must have murdered himself to split his soul.
(Photo by Kevin Kolczynki/Universal Orlanda Resort via Getty Images)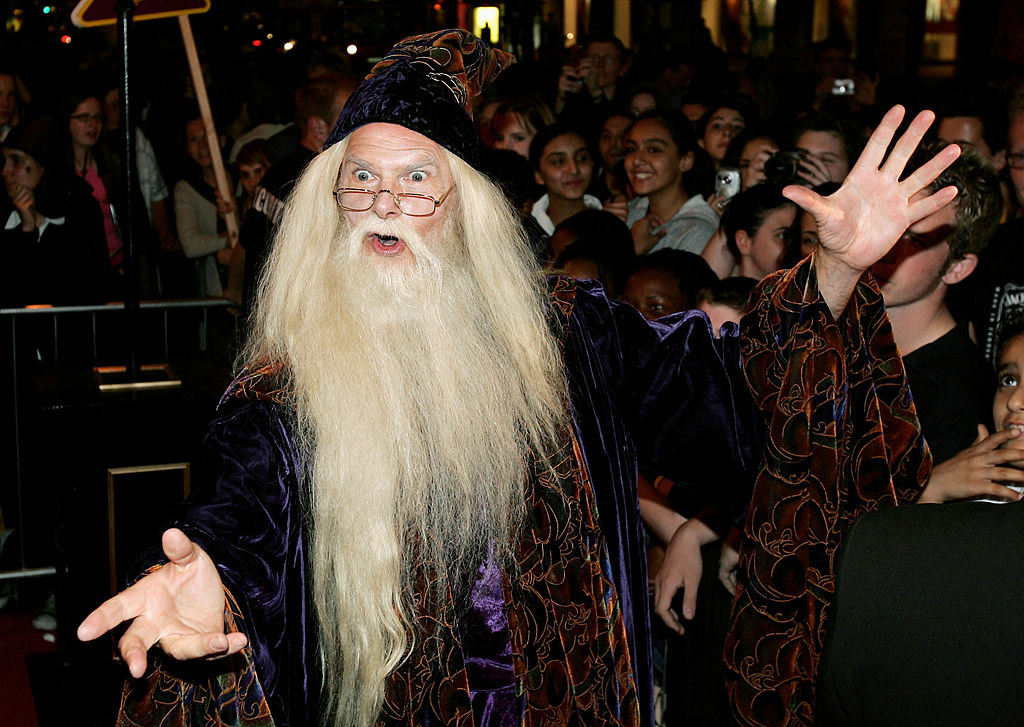 Dumbledore saw Harry when he was using Invisibility cloak
He silently casted his Homenum Revelio (human-presence-revealing spell), and saw Harry and Ron under the cloak. Dumbledore used his aid in the cloak and saw the two who were hiding on a corner. Harry was nearly sure of their revelation by Dumbledore. When asked in an interview by Angela Morrissey, J.K Dumbledore was a magic man who did not need to say the incantation aloud.
(Photo by Gareth Cattermole/Getty Images)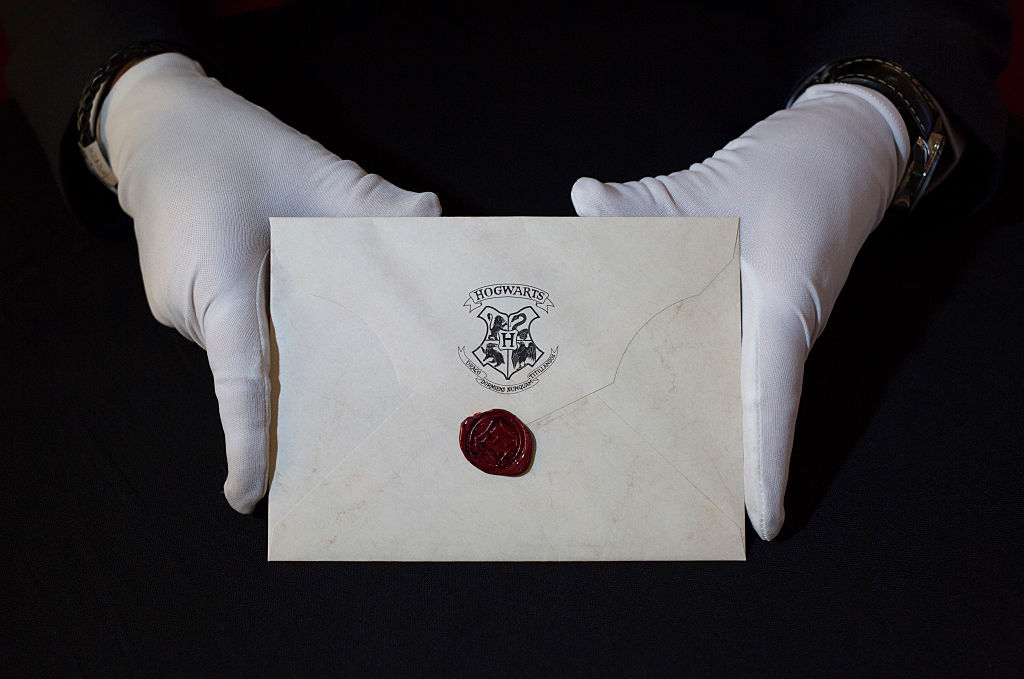 Hogwarts' headmaster saw his family in the Mirror of Erised and not just a pair of socks
Dumbledore was able to see the whole of his family being happy and alive including his sister Ariana. He was able to be forgiven by Aberforth. In an interview with Allie, Rowling confirmed that Dumbledore saw his people alive and happy. He saw Ariana, Kendra and Percival return to him with Aberforth being the reconciling factor.
(Photo by John Phillips/Getty Images)
Fawkes went with Dumbledore
After the demise of Dumbledore, all the Fawkes went and never came back. According to Rowling, the headmaster was a non-transferable and an irreplaceable man; expressed by loss of Fawkes. No one could be brought to take the place of Hogwarts' headmaster meaning he was a very powerful and respected man in the school. His power is reinforced by his death which marked the end of Fawkes in the region. Fawkes was an intelligent phoenix which was used by Dumbledore for defense.
(Photo by Ethan Miller/Getty Images)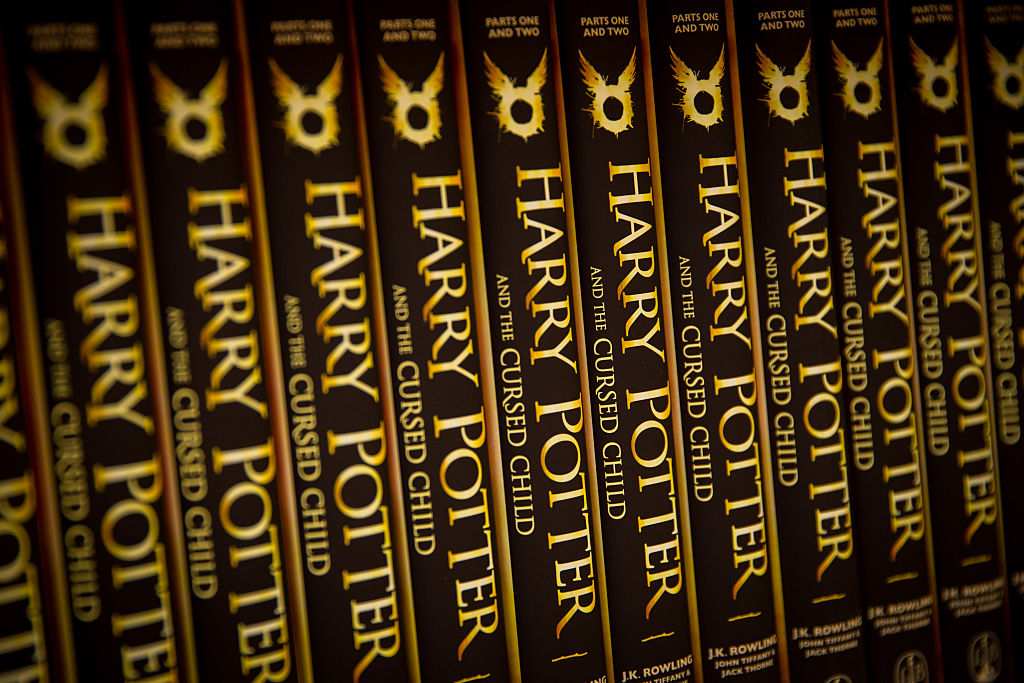 'I open at the close'
This phrase was used in the story on several occasions with a meaning attached to it. The first Harry Potter book was published in the year 1998 and the Battle of Hogwarts was pout to a halt the same. These are the two major meanings to the phrase. From the story, as the battle comes to an end, the publishing of the manuscript commences. This shows a continuation of events to preserve the history.
(Photo by Rob Stothard/Getty Images)