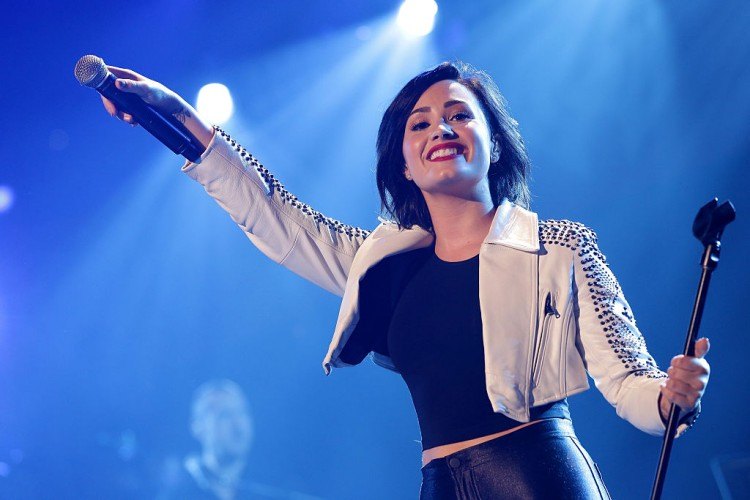 Demi Lovato is a celebrity that we have all come to know and love. All through her Barney days to her Disney times and now, her booming music career, we have seen her grow up and mature in the public eye, and it has not all been pleasant. One of the reasons why we adore Demi so much is that she was able to rise up from all the trouble in her life and become the inspirational woman that we now know and love.
Some of her top hits (Like In Case, Confident, and Warrior) have made the top hit lists and have stayed there, making her one of the youngest people in the industry to receive so many awards and very high acclaim. Here are 20 things that you probably didn't know about Demi Lovato that are guaranteed to make you love her just as much as we do: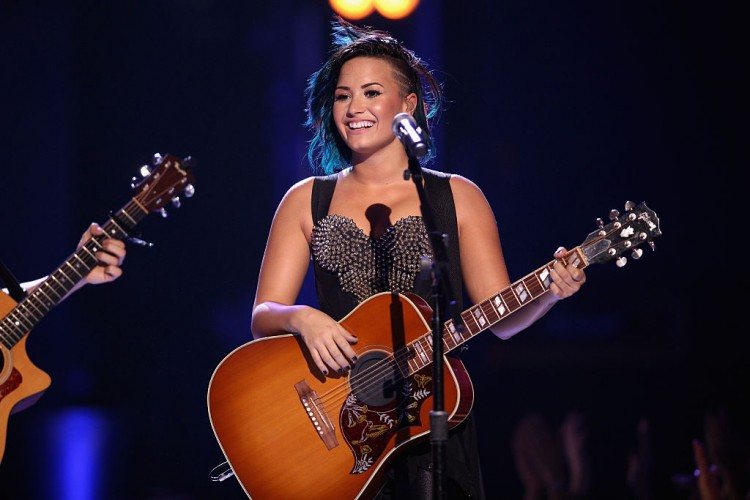 Demi Lovato started her acting career at 7
Demi Lovato starred on Barney as a kid when she was just 7 years old. That is where she met Selena Gomez, who was her best friend for a long time. Demi said in an interview that even though she doesn't see Selena a lot, she still misses her and considers her her best friend. However, in recent times, while being interviewed by Complex, Demi said that they are no longer close.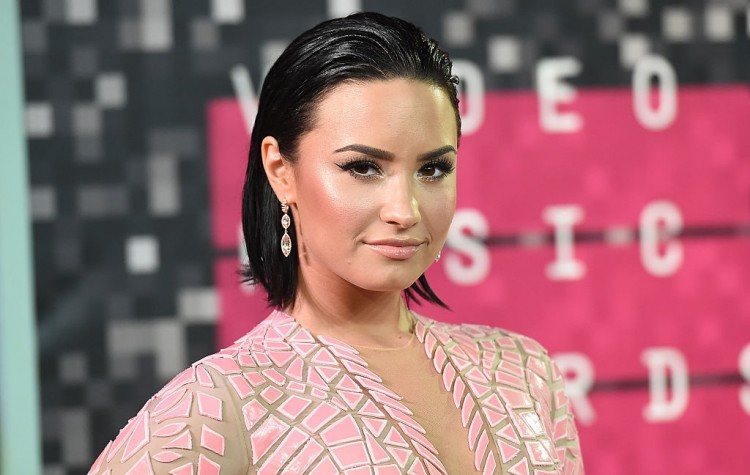 Demi Lovato is of mixed heritage
Most of Demi Lovato's fan base are under the assumption that she is Hispanic or has Hispanic roots judging fsolely just her outer appearance and her recent affiliation with a Latina Magazine on Instagram among many others. Turns out, Demi Lovato has a very diverse heritage.  While people are correctly about her Latin American descent, Demi is part Mexican as well as part Irish, Italian, and English.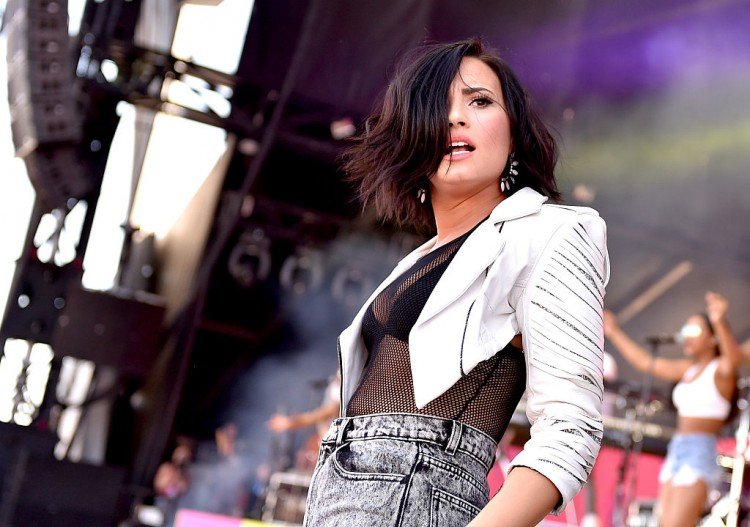 Demi Lovato was born and raised in the USA
Even though Demi Lovato is of a unique heritage, she was born in Albuquerque, New Mexico on August 20, 1992, and raised in Dallas Texas. She currently lives in California. On her twentieth birthday, she bought a Mediterranean style house for her family saying that the greatest thing she could do for her birthday was to give.  Her family still lives in that home to this day and it looks like they're set up for quite some time.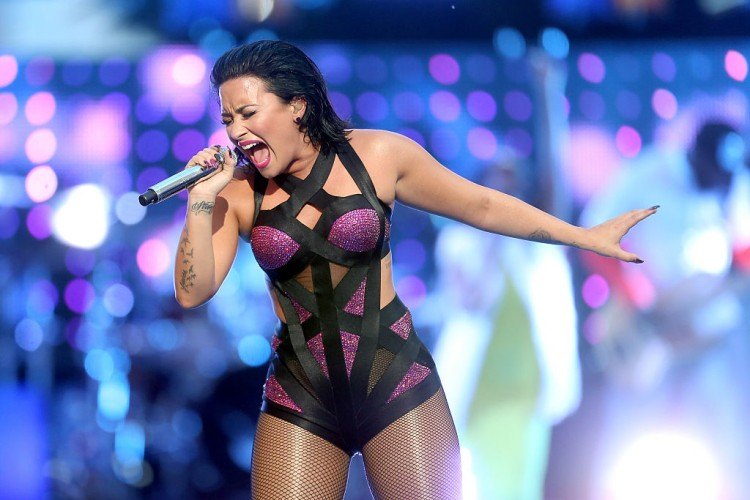 Singing runs in her family
Demi Lovato's mother, Dianna Hart De La Gaza, is a former Dallas Cowboys Cheerleader and also a country music singer. It is easy to see where her singing talent came from. Demi entered her first talent show when she was just in kindergarten where she sang 'My Heart Will Go On' by Celine Dion.  The rest, as they say, is history.  Though Demi's road to her success didn't exactly come easily.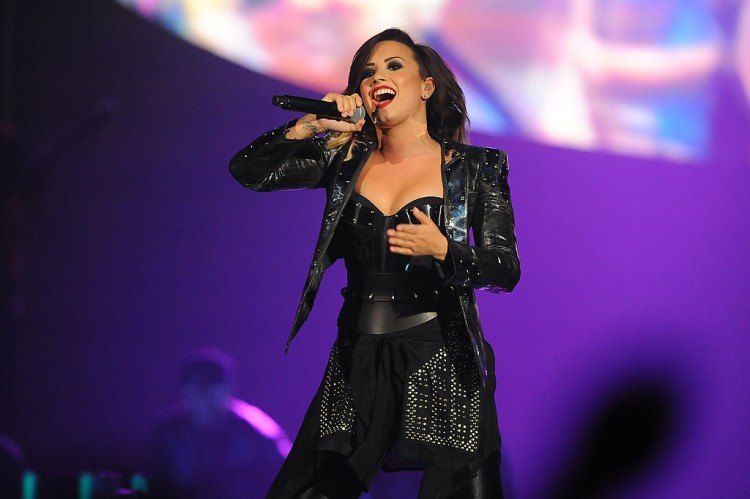 Demi Lovato was bullied growing up
Demi Lovato was among the millions of kids in middle school and high school that are bullied terribly each year. After seventh grade, her mom saw the condition to be too dangerous mentally for Demi and so she was home schooled all through high school. She later received her high school diploma in 2009, one full year ahead of her peers. Demi told People's Magazine "I had a really tough time when I was in middle school. People would write 'hate petitions' [about me] and send them around to be signed. They'd have CD-bashing parties of my demos. They'd come to my house, stand across the street and yell things. It was a very emotional time for me, and all I wanted to do was get away,". In 2012, Demi became the new ambassador for Secret's "Mean Stinks" campaign, a movement that encourages young girls to "gang up for good" to help fight against bullying in schools.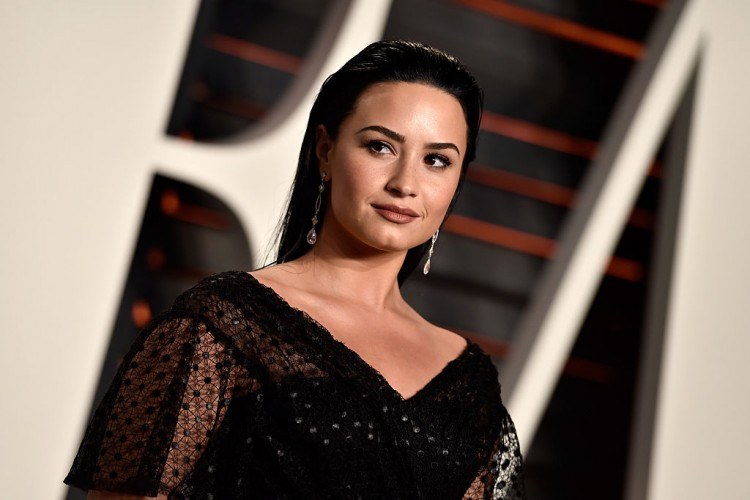 Demi Lovato is a huge advocate for mental health
Because of the intense bullying that she faced growing up, Demi Lovato found herself struggling mentally. She admitted to having a bipolar disorder. She also admitted to slashing her wrists and other serious conditions that stemmed from ill mental health. When she sought help and got better, she started a joint campaign with five mental health organizations called "Be Vocal: Speak Up for Mental Health".  She also started an annual fundraiser to raise money for the purposes of Mental Health Awareness. In 2015, the concert featured Christina Perri, Bea Miller, Joe Jonas, and Demi herself.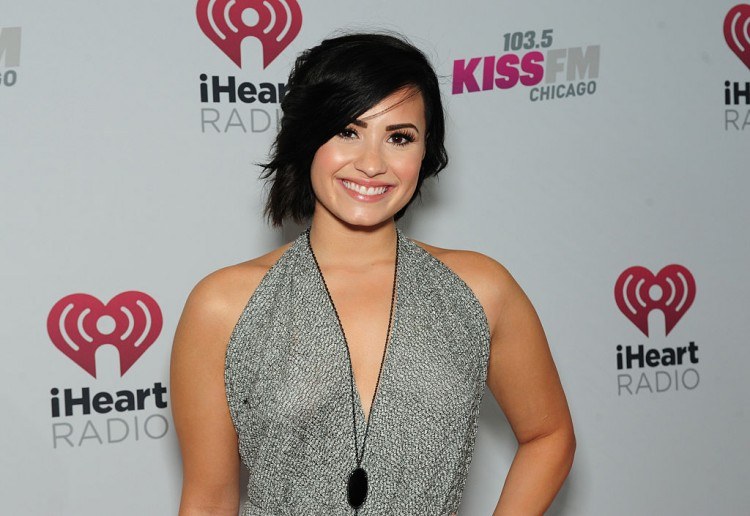 Demi Lovato is a big advocate for self-love
At the 2015 VMA's, Demi Lovato's mic accidentally turned on before she went on and she shared her wonderful self-love mantra with the entire world. Demi could be heard backstage repeating over and over the line, "I am enough." She started the famous hashtag on Instagram that has inspired a lot of people to post pictures of them in their natural states – #CONFIDENT. Coupled with her wildly successful song 'CONFIDENT', Demi has taken Instagram by storm and is inspiring millions to love themselves for who they are. In a short Youtube excerpt of a video she made, Confident Confessions, Demi says "I think it is a combination if self-respect, self-love and complete security in who you are as a person".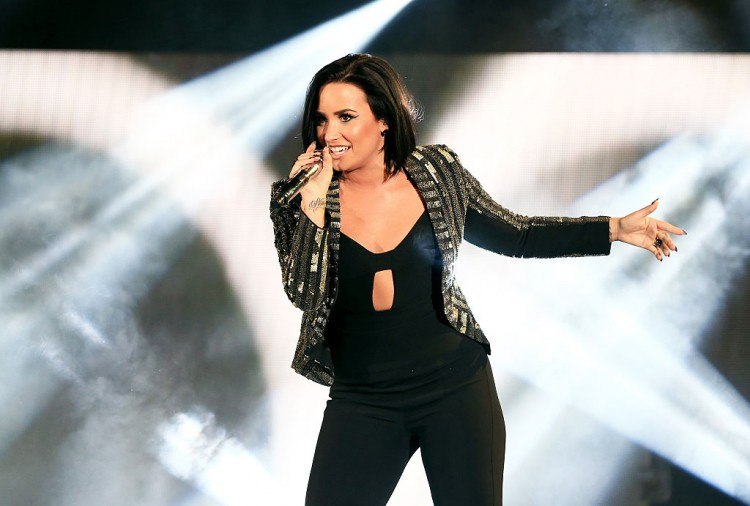 Demi Lovato is not her real name
Well, it kind of is. Demi Lovato derived her unique first name from her actual name Demetria which is the feminine form of the Greek name Demetrius. And just in case you were wondering, the name of her skin care line was not a completely random choice. Demi Lovato's middle name is actually Devonne, just like her skin care line. Whether Demi or Demetria Devonne Lovato, we still adore the amazingly talented singer and we still would even if her name was different.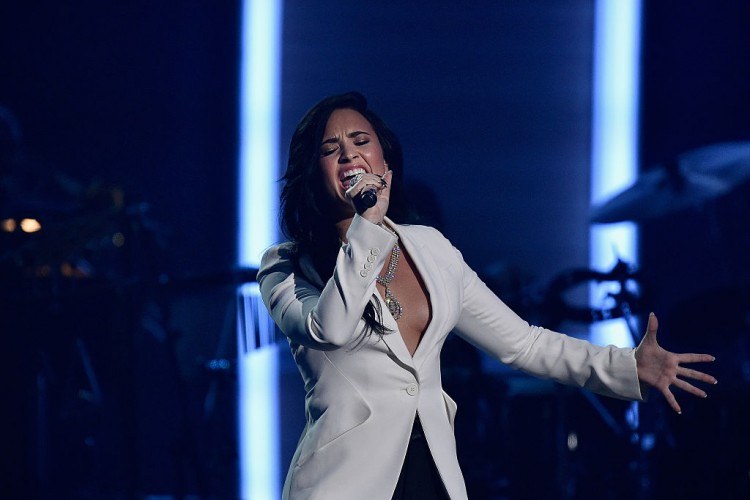 Demi Lovato used to be a pageant girl
Yes, you read that right. Demi and her parents realized her beauty from a very young age and she competed in pageants. In 2000, Demi was crowned Mini Miss Texas much to her absolute joy. Like Britney Spears and other famous Disney girls, pageants were the stepping stone for Demi into her actual acting career. Demi reports that she liked the pageants mostly because she got to perform in the talent portion. What can we say? If you can sing as well as Demi, every opportunity to bless the world with your talent is one that you have to grab.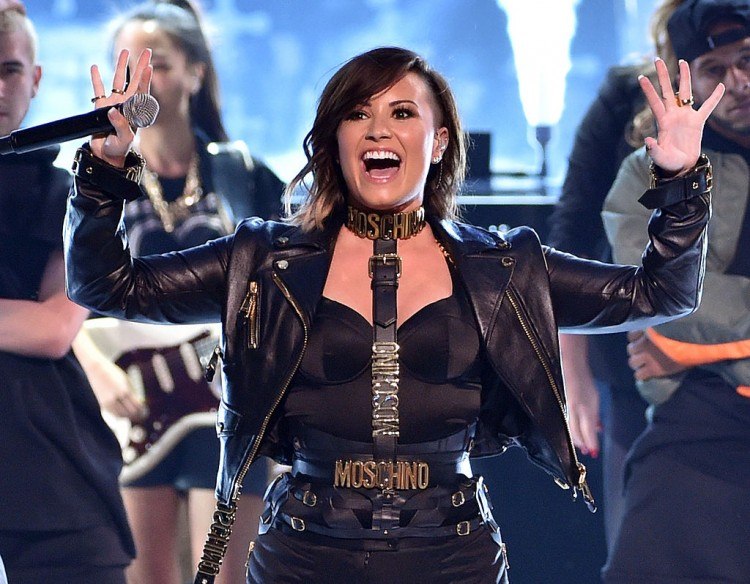 Demi Lovato exited a tour midway
The intense bullying that Demi Lovato suffered as a young teen developed later in into emotional problems, and later into an eating disorder. She said in a later interview that she was so sick that she thought that orange juice would make her fat. The eating disorder developed midway through touring with The Jonas Brothers so she had to pull out and seek help in 2010.  It was a move that many say saved her life.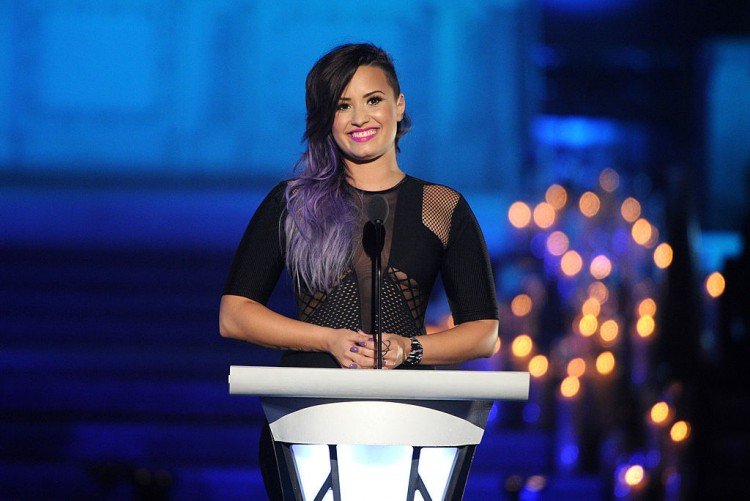 Demi Lovato has a lot of allergies
Demi reports "I'm allergic to cats, some dogs and pine trees". Demi Lovato may even be allergic to egg salad. In talking about filming a scene of her famous Disney sitcom 'Sonny with a Chance' in 2009 when she had egg salad thrown all over her, she said: "I actually had an allergic reaction the day we shot that!" and followed with a story of how she had to leave early because she was too red and itchy for makeup. Demi's now ex-boyfriend, Wilmer Valderrama, had a pet dog, Spawn, who sadly died in 2015 and afterward she revealed she had to take anti-allergy medicine every time the canine kissed her. Demi doesn't seem to be allergic to all dogs though, as she had a white, fluffy pooch, Buddy, who died in a tragic accident. Her current puppy is named Batman.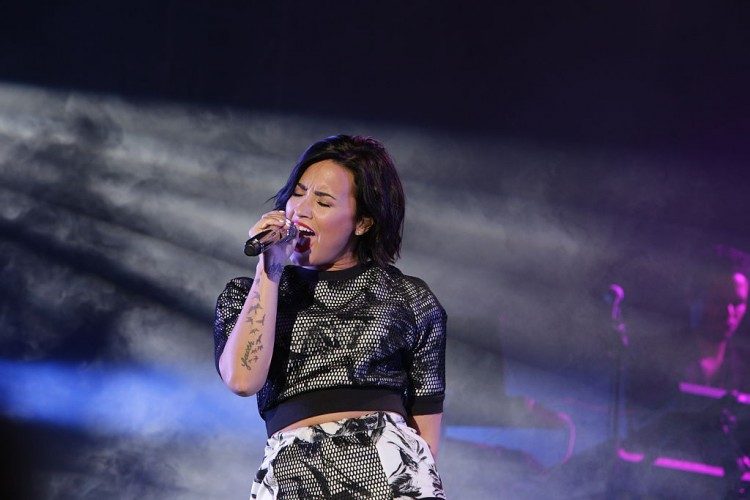 Demi Lovato fell in love at 13 years old
Demi Lovato reports that her first ever love was at 13 years old to a boy named Scott Hughes. She also records that they dated for a few months.  While we don't hear the name Scott Hughes all that often today, we can only imagine that Scott is probably missing Demi each and every day.  Well, hopefully not.  We hope that Scott moved on and has a wonderful life despite missing out on the opportunity to be with Lovato for the long haul.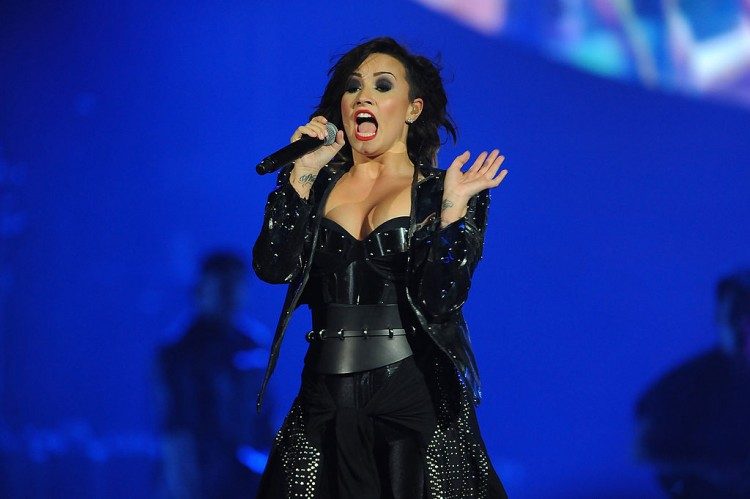 Demi Lovato had a celebrity crush
Demi Lovato, like a lot of other teenage girls out there names Leonardo DiCaprio as her first ever celebrity crush. Seems as though she is not the only celebrity who had an active crush on the handsome actor when they were younger.  Stars like Selena Gomez, Sabrina Carpenter, Nina Dobrev, Blake Lively, and Ariana Grande also mention that Dicaprio may have taken up some picture space in their rooms while they were younger.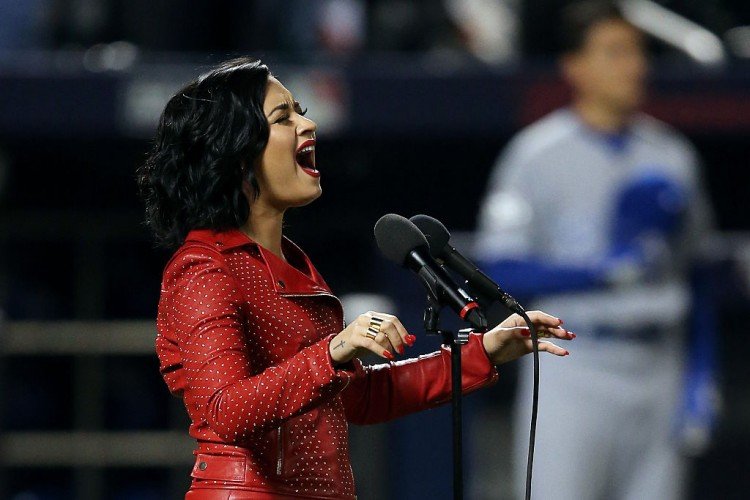 Demi Lovato is well loved by the people
In 2012, Demi Lovato won a People's Choice Award for 'Favorite Pop Artist'. This is one of the many awards that she has won during her professional career. She has actually been nominated for the People's Choice awards 12 times of which she has won 5 times during her famous TV sitcom Sonnie With A Chance, guest starring in Grey's Anatomy, and being an awesome celebrity judge on the X-FACTOR. She also seems to be very popular with the teens as she has won a Teen's Choice Award 13 times after being nominated a whopping 35 times.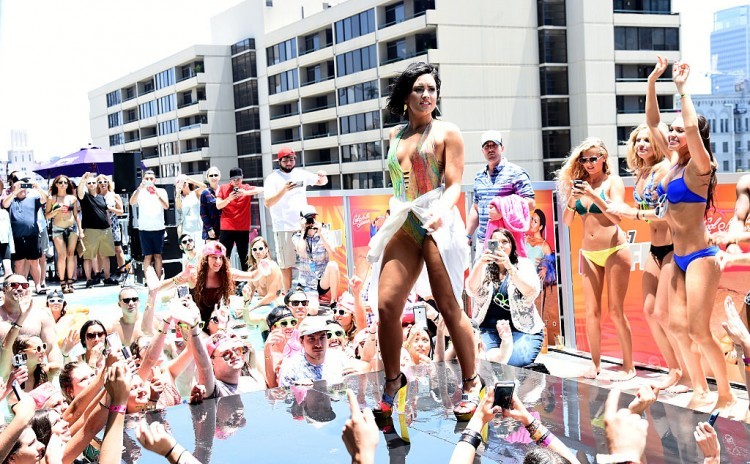 Demi Lovato goes out of her way to make peoples' days
'I like to have random conversations with people at red lights to make them smile,' Demi said in an interview with US Weekly in September 2013. This just goes to show what how big her heart is and the measures she will take to make sure that someone's day is brighter than it was before. Make sure to look out of your car window when you hit a red light, it might just be Demi ready with some conversation to brighten up your day.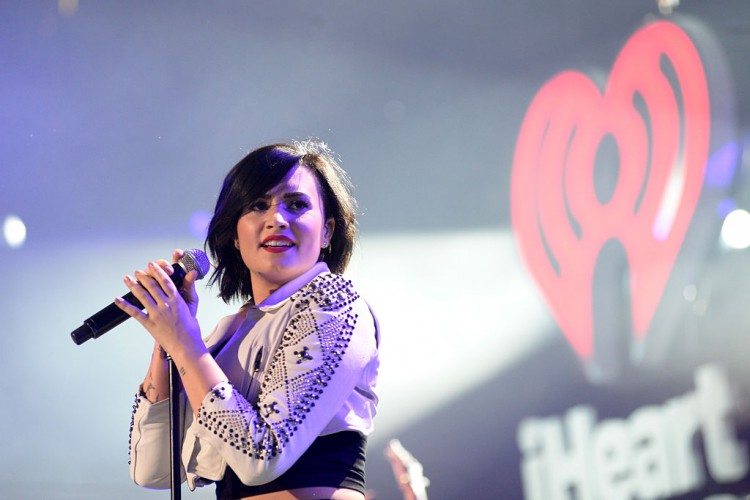 Demi Lovato dated Miley Cyrus' older brother
Yes, Demi Lovato was that friend who dated her friend's siblings. Before her relationship with Joe Jonas, Demi Lovato was noticed several times flirting on Twitter with her good friend Miley Cyrus' older brother. About their relationship, Trace Cyrus said: "We gave it a shot and that's all you can do".   Throw in a couple of Jonas brothers, some Disney girls, and a country music singer and you have a most impressive dating tree.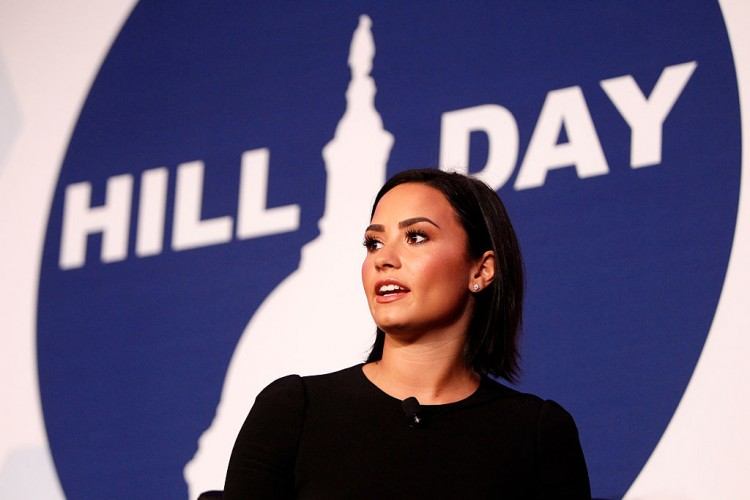 Demi Lovato has a famous sibling
Demi Lovato's half-sister, Madison De La Garza, is famous too. She's better known as Juanita Solis in the famous  series Desperate Housewives. The stunning part about this all is that Demi only got to know about her when she turned 20. "I have an older sister I've never known my whole life, who's in her 30s," Lovato told a Long Island, N.Y radio station. She goes on to explain that when she asked her sister why she had never come up to tell her about their relationship, her sister made it clear that she didn't want Demi to think that she revealed herself to her because she wanted anything. That story shocked the world when Demi released it on the radio after being asked to tell something special to her fans.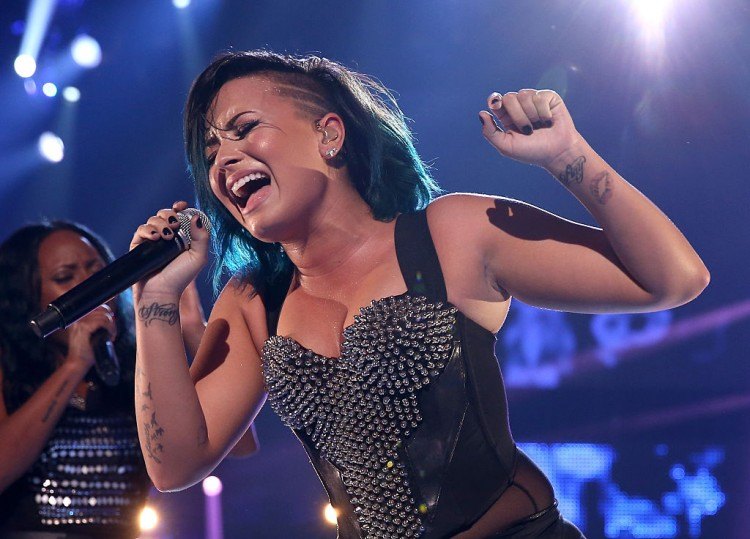 Demi Lovato has an inspirational favorite quote
Here is the inspirational quote she loves: "Nothing is more beautiful than a smile that has struggled through tears."   This amazing quote reminds people to keep smiling and to keep rising in the eye of the storm. Demi is also very well known for the other very inspirational quotes that she hands off very generously to everyone struggling. Among them are quotes like 'No matter who you are, where you've come from, what you've been through, you can make a difference in this world' and 'If you're going through a dark period, remember that you're not alone' and 'Go ahead and believe that no one shines brighter than you. Become amazing and be happy'.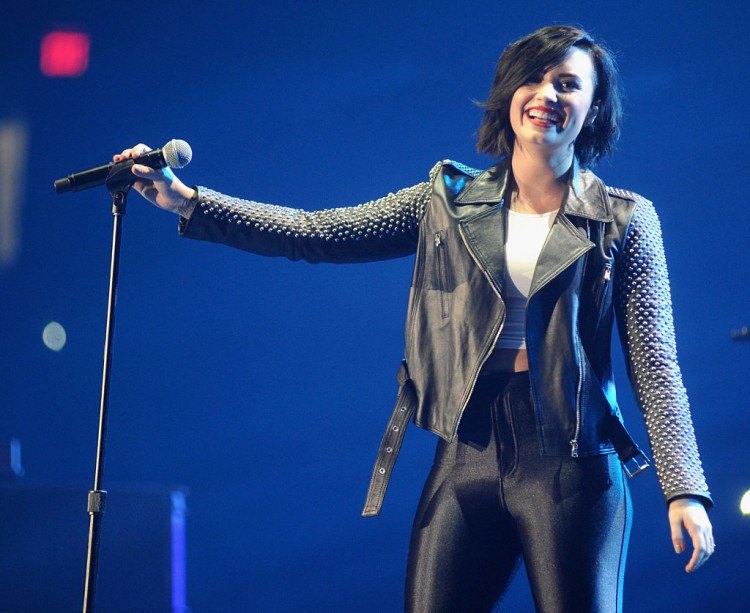 Demi Lovato has positive reminders for tattoos
Demi Lovato has the words "Stay Strong" engraved on either of her wrists to help her stay positive and get through bad days. Considering the intense bullying she faced as a child, her reasons for choosing these particular words are extremely clear. She also has a cross tattooed on the side of her right arm which tells the world of her religious standings as a devout Christian. Alluding also to her Christianity, she has the words 'Let go and let God' tattooed on her feet.
Demi has a tattoo that reads 'faith' engraved on her arm which is identical to one that her friend, Lauren Martin, who she met during her treatment. Other tattoos include "Now I'm a Warrior" on her shoulder blade, 'You make me beautiful' on her side, a feather behind her ear and multiple feathers on her side, Roman numeral 'III' on her left wrist and a flock of birds on her arm. All of Demi's tattoos are significant in telling the heartbreaking story of her past that groomed her to be as strong and fierce as she is today.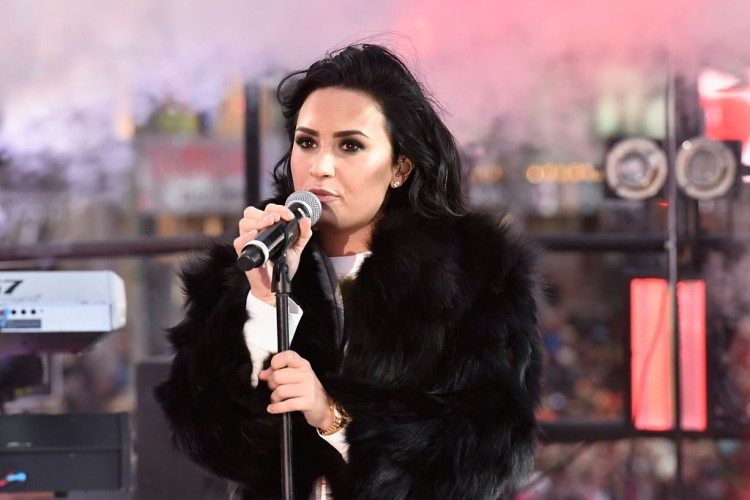 Demi Lovato is a bad driver
On April 10, 2012, Demi Lovato almost ran over Paul McCartney in an attempt to park her car in Los Angeles. She took to Twitter to tell her fans about the very awkward way that she had met the famous Beatle.  She said that Paul McCartney  'so sweet' about it all.  Thankfully no one got hurt and everyone can look back on it and smile.  It's not everyday your driving mishaps leads to a choice encounter with a music legend.