Hollywood typically serves as the main filming location for the majority of American films. However, for decades, filmmakers have been drawn to the gritty streets and rocketing skyline of New York City. Due to its countless representations appearing in theaters and on televisions around the world, New York has capture the hearts of millions and become a major component of cultural imagination. As an actor, you picture working in a small coffee shop or restaurant in Soho. When you become a writer, you envision being unemployed at a loft in Brooklyn. This social stereotype is the result of movies filmed in New York City.
The following is a list of 20 movies that truly capture the culture of New York City and give the world perspective into that culture. These flicks have all been shot on location and reveal the character of the spot and the millions of people that call it home.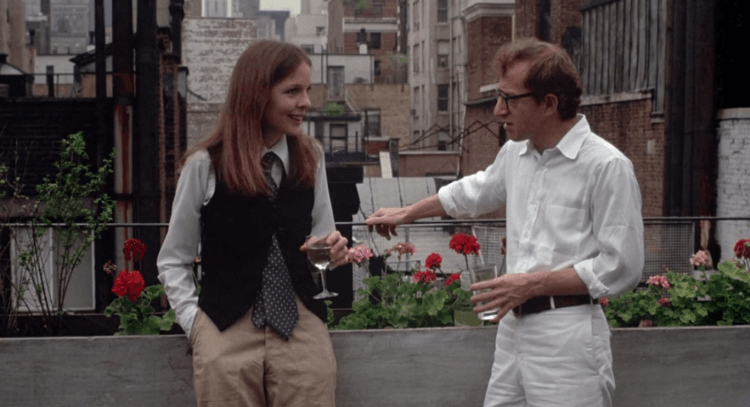 Annie Hall (1977)
While you will not think about cooking lobster the same way ever again after seeing this movie, the precise details of Annie Hall derive from a specific milieu, one that continues to be revealed by Woody Allen, even to this day. The relationship outlines the many stages of a love affair. Annie Hall is one of the first movies that actually captures the charm of Wood Allen's intelligence by doing a large amount of work for geek's sex lives everywhere. The main shots are filmed in Coney Island, Brooklyn and on the Lower East Side.
Big (1988)
Big inspired millions of kids to act like kids while doubling FAO Schwarz's financial numbers for decades to come. It is also one of Tom Hanks' best performance of his career. The movie is about innocence and learning to stand on your own two feet in the face of adversity. The movie is filmed on location in Washington Heights, East Village, Times Square and Fort Lee, New Jersey.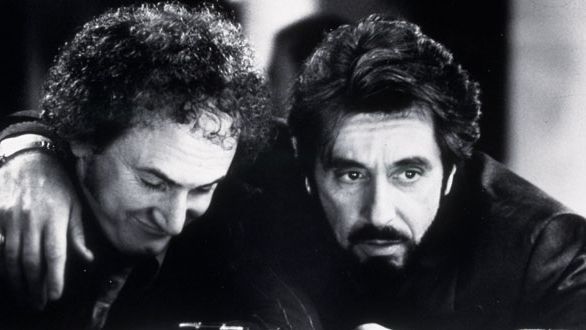 Carlito's Way
Al Pacino stars as an aging gangster who is on the rebound. With crime in his past, he manages a nightclub and is trying to make enough money to completely leave The City. Although he treats his employees well and even let's complete strangers dance with his girl while not killing all of the new gangsters, trouble still manages to find him. Sean Penn plays a sleazy lawyer friend who takes care of all of these issues. Throughout the movie there are role reversals which are ironic and fun. Carlito is like a friendly uncle who used to take awful actions while drunk but it was decades ago. The movie eventually turns dark and bullets start to be fired at Grand Central Station.

Chelsea Girls (1966)
Directed by Andy Warhol, Chelsea Girls is a misleading film. As opposed to being a single film, it is actually several films that are clustered around the Chelsea Hotel and the factory of superstars who live in the building. With a split screen presentation and twelve vignettes divided between the screens, the total run time is 210 minutes. One side is photographed and only slightly scripted with a focus on the darkness while the other side is set on the light. Although this is a unique movie from a genius, it provides a look into one of the most famous hotels in New York.
Goodfellas
Another staple in the New York City film industry is Martin Scorsese's Goodfellas. Though there is violence in almost every exchange, the humor of the movie is the best aspect. If you did not live in New York when first seeing the movie but have since relocated here, the characters will be much more striking this time around. This daily lifestyle is so foreign to most in this diverse city. The movie reminds us that there is not just New York City, but an infinite number. Filming occurred in Astoria, Queens and Red Hook, Brooklyn.
He Got Game (1998)
He Got Game portrays the struggle between a father and son set amongst the high rises of Coney Island's boardwalk. The neighborhood acts as much of a character as the actors. As the two wrestle over the son's future as a basketball player, the lights of the Wonder Wheel mix with the fluorescents lingering over the basketball courts that dot the housing projects. Coney Island output numerous NBA stars so this movie is about the struggle to achieve that dream. The entire film was shot on location in Coney Island.
Juice
Directed by Ernest Dickerson, this crime drama takes place in Harlem. Juice, which provides an excellent insight into the rap game during the early 1990's, has a lot in common with films like Boys in the Hood only set in New York. Although Harlem has significantly changed since the release of this movie, stories like this occur in New York on a regular basis and really capture the essence of the street life.
King Kong (1933)
The way in which you view this film, as a love story, messy look at race in the United States or mortality tale, will give you different incite in to the New York City culture during the 1930's. With incredible special effects that impress the best filmmakers still today, King Kong had a variety of shots in the city that were used during the climax which came from real cameras. The image of Kong wrapped around one of New York's most iconic buildings, the Empire State building, fighting off planes is one of the most well-known scenes in film history.
King of New York
Christopher Walken does an excellent job representing the King of New York. With most of the filming locations occurring in Midtown, King of New York provides insight into the small, strange quirks that make the main character tick. Also included are drugs, money and women in this crime drama that dances to its own rhythm. Until this movie came out, the Plaza Hotel had never seen so many oddities in one sitting.
Manhattan (1979)
The film, Manhattan, is a beautiful love letter to the City of New York that can easily get lost within the coupling of Woody Allen's character and his relationship with this underage woman. The point of the film is to try to move past our own self-destructive actions while will allow us to find love and happiness. The beauty that Allen saw in Manhattan is captured in every shot and scene with the black and white filming. The movie is mostly filmed in Midtown and on the Upper East Side.
Maniac (1980)
There is something about The City that will transform you into a sweating murderer with strange hair and a propensity toward cracker and looping internal monologues. Although different from the movie Taxi Driver, Maniac follows a similar path depicting Manhattan as a disgusting nightmare with violence as the only reaction. Joe Spinell plays a maniac who scalps women and nails those scalps to the heads on department store mannequins with whom he sleeps with. There is one scene that creates a long build up to a murder in the 59th street subway station bathroom.
Once Upon a Time in America (1984)
With filming occurring in Vinegar Hill, the Bronx, East Village and Dumbo, Brooklyn, Once Upon a Time in America is one of the bravest directorial departures in the film industry. This 229-minute film is an attempt to move away from the old west politics and into an exploration of organized crime. Robert De Niro is subdued in his role thus making him an even more interesting character study than Vito Corleone. The amount of time and money that went into recreating historic Brooklyn, portrayed as an old-world villa, is unimaginable.
Rosemary's Baby (1968)
As one of the best horror films ever created, Rosemary's Baby really captures the paranoia and isolation that exists in big cities around the world. Mia Farrow is Rosemary, an bewildered outsider who is tortured in her own private space within a high-rise apartment. Her pregnancy captures real paranoia with precision and grace. For all New Yorker's that wondered about their neighbors, this movie shows that there is something scary about them. The movie was mostly filmed on the Upper West Side.
Saturday Night Fever (1977)
Part tragedy and part cult dance workout, Saturday Night Fever is an effective narrative and struck pose. John Travolta, playing Tony, is a Brooklyn youth who seeks dancing as his way out of the neighborhood. Unfortunately he is more interested in his cloths, hair and working on his strut than those around him. This focus is so bad that he is blinded to the friendship, family and romance around him. The incredibly choreographed dance sequences combined with a disco-ridden soundtrack helped to solidify the power of disco outside of New York City.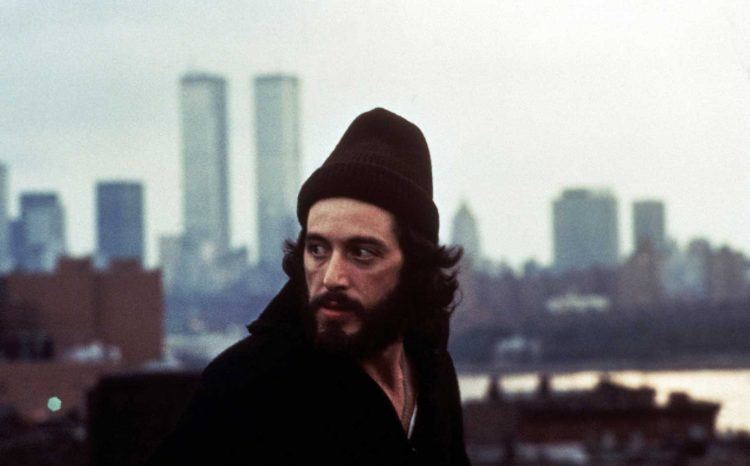 Serpico (1973)
Serpico is separated from other whistle blower films due to the audience's understanding of NYPD officer Frank Serpico as a flawed man. He is not the golden boy that is servicing his own sense of ethics. The movie makes you wonder about the connection between his ego and actions as he unveils the twister inner-workings of the New York City Police Department. The filming locations include Greenwich Village; Greenpoint, Brooklyn and Astoria, Queens.
Superfly (1972)
Filmed in the East Village and Harlem during the early 1970's, Super Fly is one of the most transcendental films released. It begins in a generic fashion with a chase scene through abandoned alleys with facial hair for days and close proximity camera work. The movie special due to the depth of the Youngblood Priest who is the cocaine-dealer-hero. With his love interest he has one of the most existential conversations ever produced on film, within in this genre. While the film covers plentiful sexism, homophobia and racism, watch it for the incredible soundtrack, brought to you by Curtis Mayfield.
Taxi Driver (1976)
No New York City film list is complete without the movie Taxi Driver which is dominated by a single point of view from a sexist, racist and disturbed individual. This has become the ultimate expression of a city that has millions of perspectives. Although so many in the audience are drawn to Travis Bickle, the cabbie who is desperately trying to clean himself up and make a friend, the power of the film lies in his psychosis. When you watch, you are committing two hours to his headspace. During the film, you get the viewpoint of the seedy neon lights in Times Square, pumps on the East Village and an American imagination that is unmatched.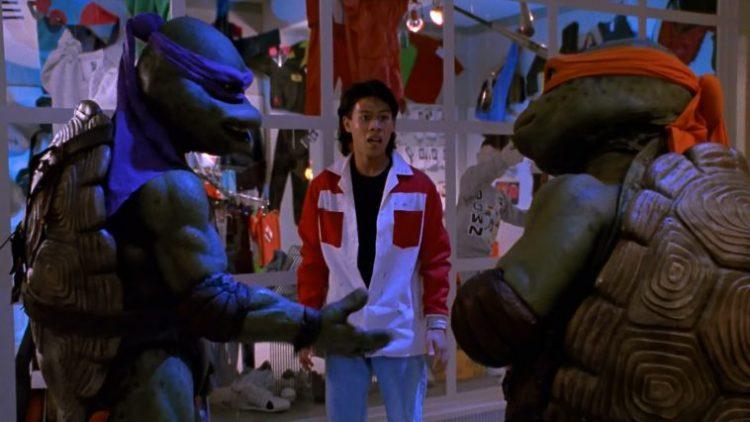 Teenage Mutant Ninja Turtles II: The Secret of the Ooze (1991)
Believe it or not, the first sixty seconds of Teenage Mutant Ninja Turtle II has done more for New York City tourism than almost any other film with talking turtles. During that one minute, the camera jumps around to various locations in and around Times Square creating a montage about a product that all New Yorkers love: pizza. Although it is a goofy movie that is now a nostalgic creation for a specific generation but the opening pizza scene is pure gold. As a child, this scene implanted the idea that you would travel to New York and eat pizza.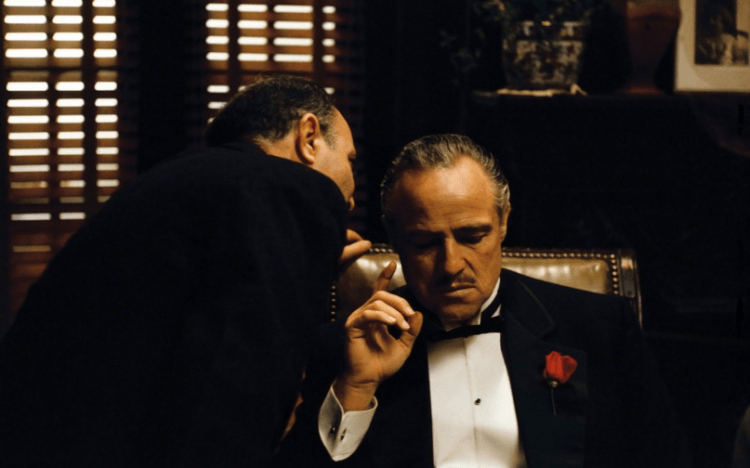 The Godfather (1972)
Perceived as the best gangster film of all-time, The Godfather is ironically identifiable with New York City. Throughout the dialogue exchange and violence, it is easy to forget how intimate the film is. There are only a few scenes, located in Little Italy, Prince's Bay, Staten Island and Midtown, which are exterior shots. Most occur in dimly lit rooms full of low-talking characters. The most moving aspect of the film is the casual aspect of momentous power that is yielded by all of the characters. This movie says more about New York than just the geography can portray.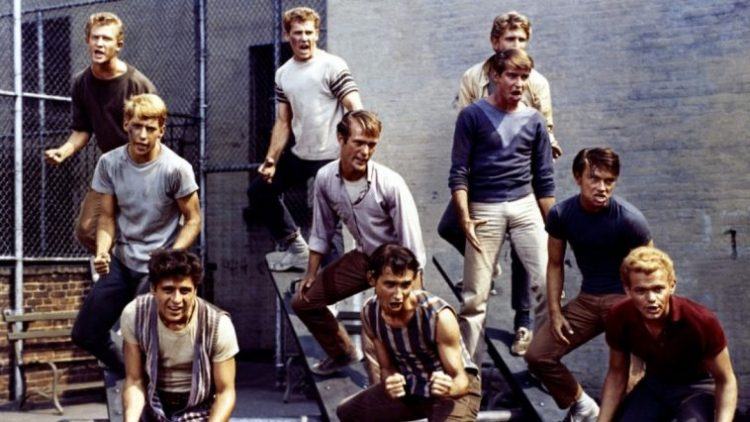 West Side Story (1961)
Although this movie does not provide the most intimidating representation of gang violence due to its song-and-dance numbers, West Side Story still manages to capture the vibrancy and energy that is New York City. This film was a remix to Romeo and Juliet which captures the throb and heat of a young city in love during the 1950's. With more classic songs than you shake a stick at and one of the rare performances from Natalie Wood, West Side Story has reached a wide audience despite being a musical and become an irreplaceable segment of the cultural fabric of New York.