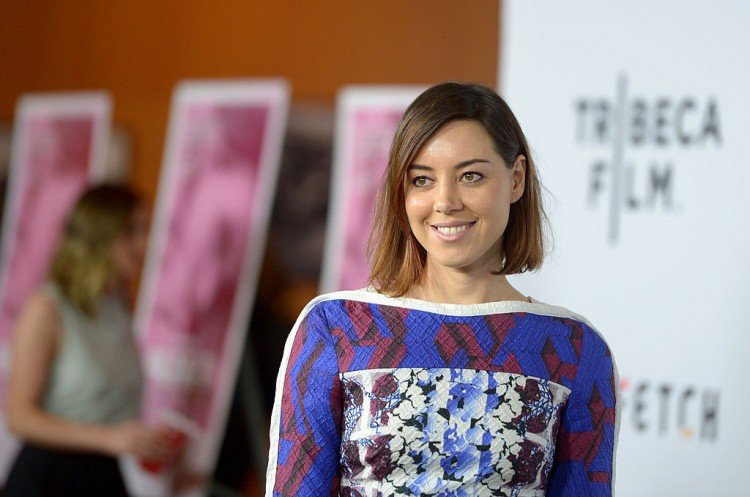 It's OK to call Aubrey Plaza the queen of modern humor because you'd probably be right. Starring in various comedy movies and television shows including the popular Parks and Recreations, Dirty Grandpa, The To- Do List, Life after Beth, Safety Not Guaranteed, Funny People and Scott Pilgrim versus the World, Aubrey Plaza has been the reason many fans are now turning to a new kind of humor with women.  There's a snarky, dark side to her comedy which has never been seen before.   She is not only a funny character but an amazing human being as well. Learn more about her amazing (and comical) life in this list below comprising of 20 facts you probably did not know about Aubrey Plaza: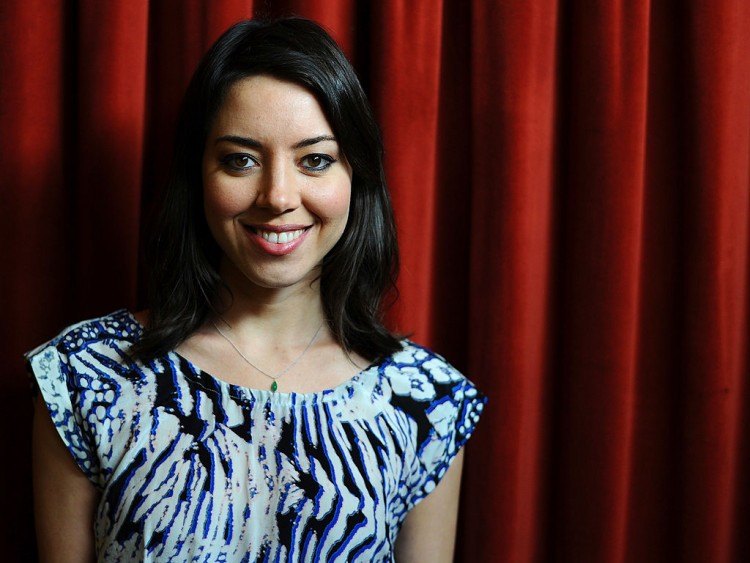 1. She did not follow her parents' career paths:
Aubrey Plaza (whose middle name happens to be Christina) was born to parents on a totally different career trajectory as her, and the best stars usually have parents that guided their careers from tender ages (Robert Downey Junior, for example, had both a mom and a dad in the industry). David Plaza, her father, is a financial advisor while her mother, Bernadette Plaza, is an attorney. Thank God they didn't stand in the way of Aubrey and her dreams because the world would have been cheated out of her great personality.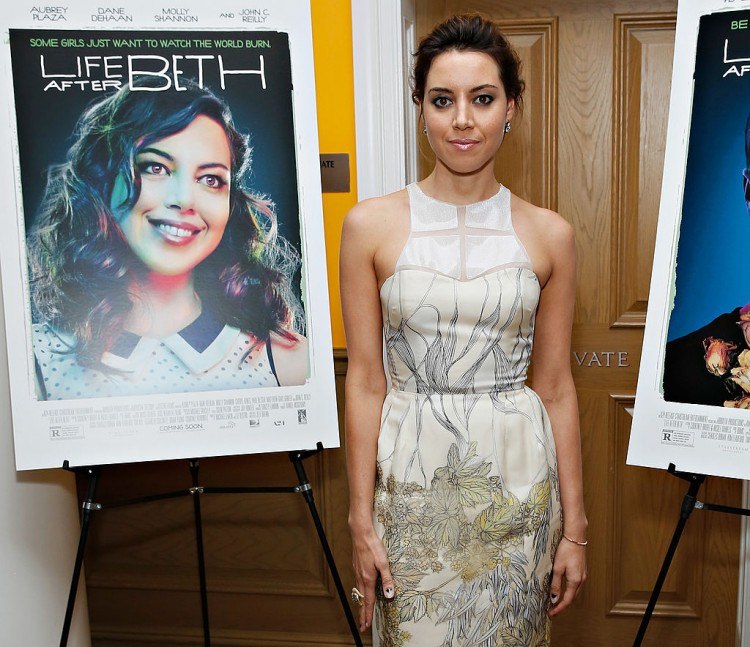 2. She is of mixed heritage:
Aubrey Plaza, who was born in Wilmington, Delaware, is a product of different roots not only across America but across continents as well. Her mother is European with English and Irish ancestry whereas her father is Puerto-Rican. They, however, all grew up in America but are still very tied to their roots. Her dad lived in Philadelphia while her mom grew up in Wilmington, which is the same town that Aubrey and her siblings were raised.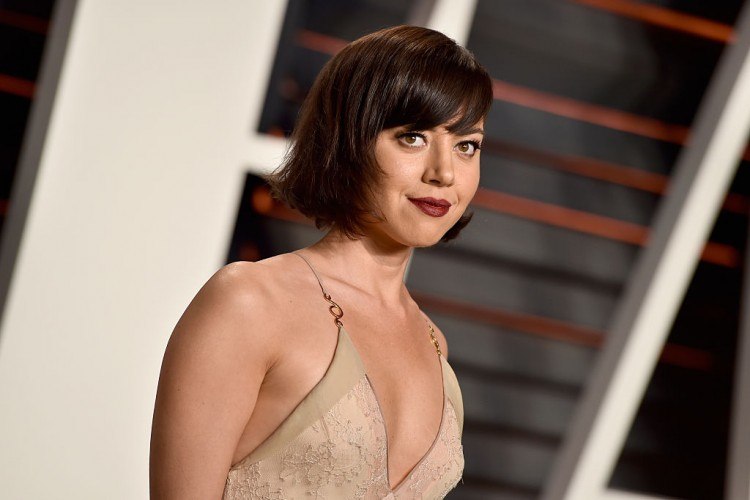 3. She has two sisters:
On the subject of her siblings, Aubrey Plaza has two sisters who she is very proud of. Their names are Renee and Natalie, one of whom Aubrey Plaza owes her fame too, but that can wait. She usually takes them along to cool events and even had one backstage on an interview with Ellen DeGeneres. If her sisters are anything like her, we love them already.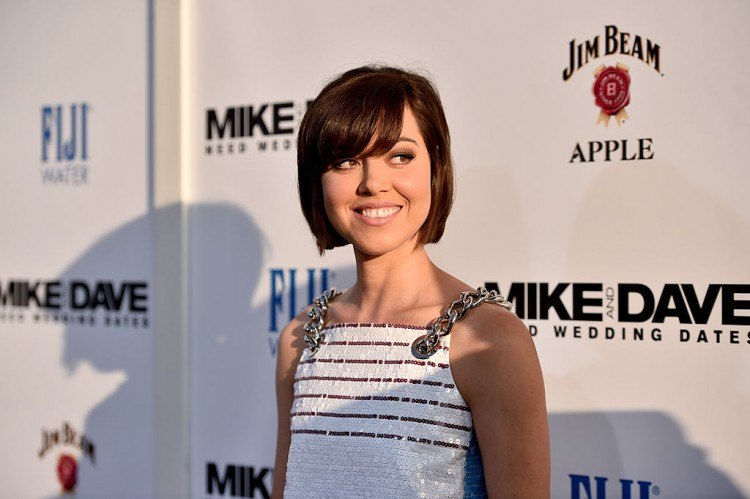 4. Her sister inspired her most popular role:
Aubrey Plaza, most popularly known for her funny role as the April Ludgate on Parks and Recreation, attributes her cool character to her sister Natalie. In her 2009 interview with Latina Magazine, Aubrey mentioned that her sister's conversations with her friends are what she pulls new and cool ways to stay fresh and young from for her character as April Ludgate. About how exactly her sister inspires her, she said 'Just the way that she interacts with her friends and talks about what's cool and what's not cool, are people on Facebook or are they on MySpace…one time I heard her call someone "schwasty,' and I was like, 'Natalie, what does that mean?' And she was like, 'You know, schwasty.' And I was like, 'No, I don't know.' But I'm gonna use it."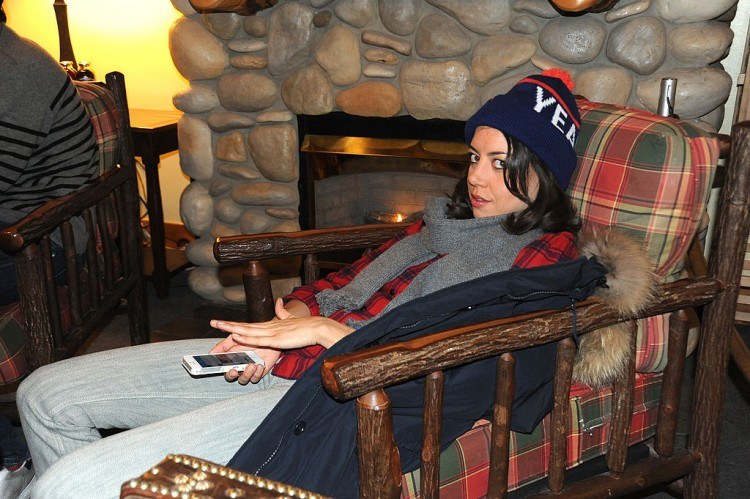 5. She cannot speak Spanish:
Despite that fact that Aubrey Plaza is half Puerto-Rican from her father's side of the family, she cannot speak a word of Spanish. While she is proud of her Spanish heritage and mentions her Puerto-Rican family  any chance she gets, she is, unfortunately, lacking in the Spanish department. Aubrey tries to spend every summer with her family in the islands and wishes that she was fluent to be able to communicate better with half of her family. In an interview with NY Daily News, she says "My grandfather came over from Puerto Rico and raised his kids speaking English so that it would be easier for them to assimilate." "My family speaks to me in Spanish," she adds, "and I respond in English."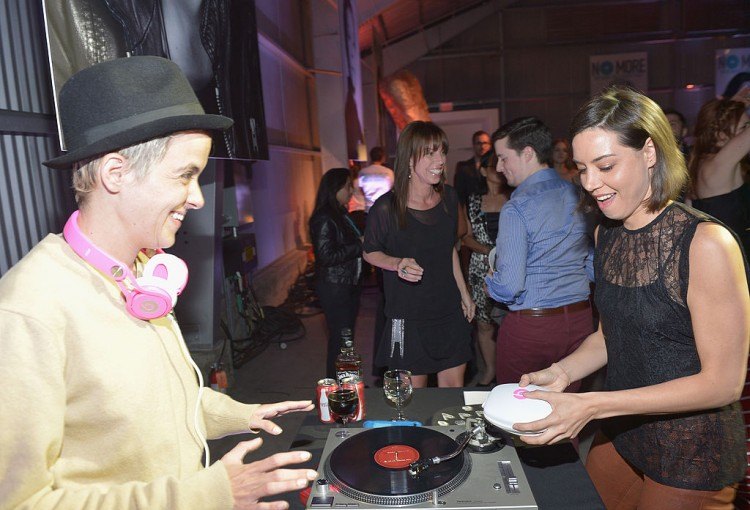 6. She has a large family:
On her father's side, which is her Puerto-Rican side,  Aubrey Plaza has a really large family. As she tries to spend her summers with this part of her family, she is obviously very fond of them. She told Ellen DeGeneres in an interview that she brought her Puerto-Rican grandmother to the Latina Awards and set her free on the red carpet where she animatedly spoke glowing things about her granddaughter, as any grandmother would. She also reports having a lot of cousins on her father's side of the family.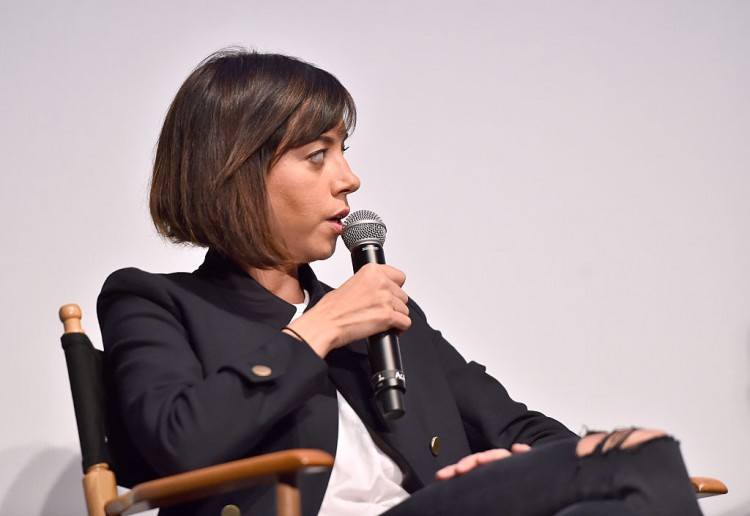 7. She was named after a song:
Probably the most well-known fact about Aubrey Plaza is that she was named after a famous song. Her parents named her after Bread's 1972 song 'Aubrey' because it was so 'special'. Her mother explained the situation to Delaware Today saying "It was so mysterious and haunting. What was so special about this girl, one could only imagine and never really know. It was very fitting for Aubrey. It's so hard to put into words what makes her so special, but I always knew she would be." Although this is a predominantly male name (despite the fact that the song used it to refer to a woman), the name Aubrey was ranked as the 15th most popular girl name in 2012 by Baby Center, which was the year that it ranked the highest. Aubrey is derived from the Germanic name Alberic, the king of the elves as told by German mythology.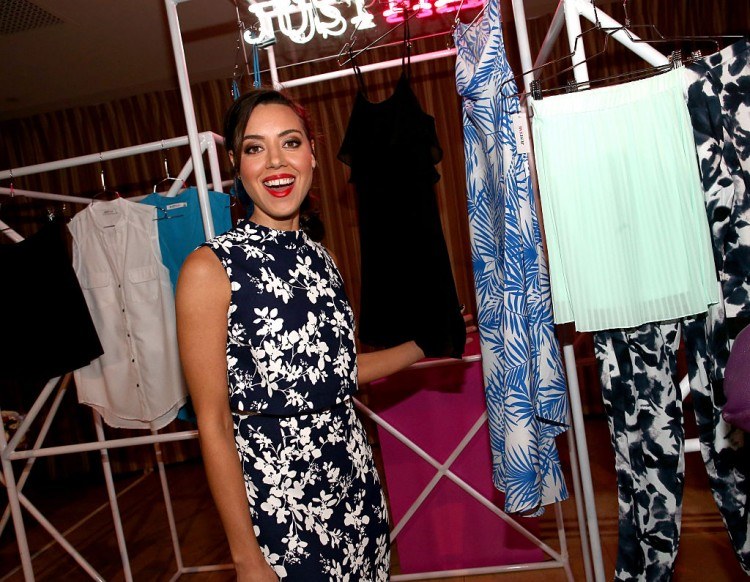 8. She attended an all-girls school:
Aubrey Plaza attended Ursuline Academy in her hometown of Wilmington, Delaware, which was an all-girls Catholic institution. As boring and frightening as that sounds, Aubrey claims that it was a very nice experience.  She says that the nuns were very fun and wore 'colorful t-shirts'. On the days where the students were allowed to dress down in whatever they wanted, Aubrey would usually dress up in a costume, which was presumably a sight to see. She graduated in 2002 and went on to attend New York University's Tisch School Of The Arts.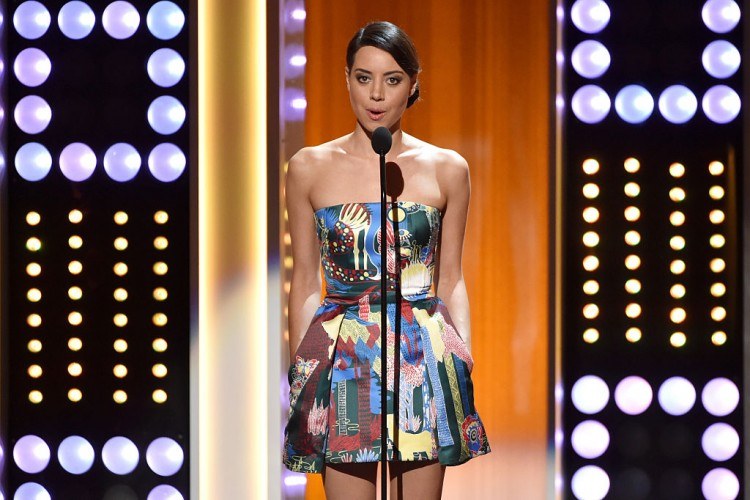 9. She had a stroke in college:
21-year-old Aubrey Plaza suffered a stroke caused by a blood clot in the left temporal lobe of her brain when she was in college. She was subsequently temporarily paralyzed with expressive aphasia, which means that she could not speak for a short period of time. She has since made a full recovery and suffers no lasting effects of the incident. The stroke took place during a comedy improv class, where all her classmates naturally thought that she was acting and fooling around like Aubrey Plaza normally does. About this incident, she said: "My two friends that were with me at the room at the time thought I was doing a bit with them. And they kept saying 'stop it,' like they thought I was joking or something."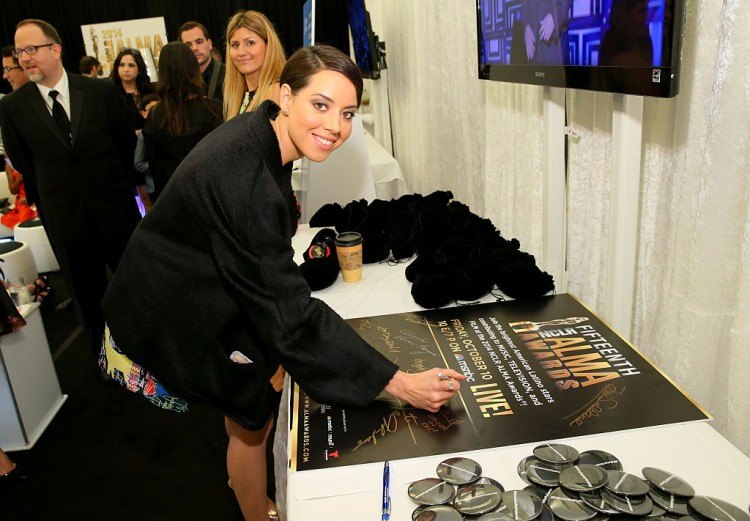 10. She turned down Ryan Gosling twice:
Aubrey Plaza turned down the famous Notebook heart-throb Ryan Gosling not once, but two times. Gosling bumped into Plaza in one of the Jamba Juice chain stores and he approached her with the classic 'hey girl' move, although she did not recognize him at the time. She just asked whether he was an actor before taking her drink and leaving him standing there. On the second occasion, Gosling invited her to a magic show through someone else which she again declined because she already had plans to attend a charity event hosted by Amy Poehler.  She has since joked: "So, yeah, I don't know what's in store for me and him. I think he has a girlfriend, but maybe I'll like murder her someday and we'll be together forever."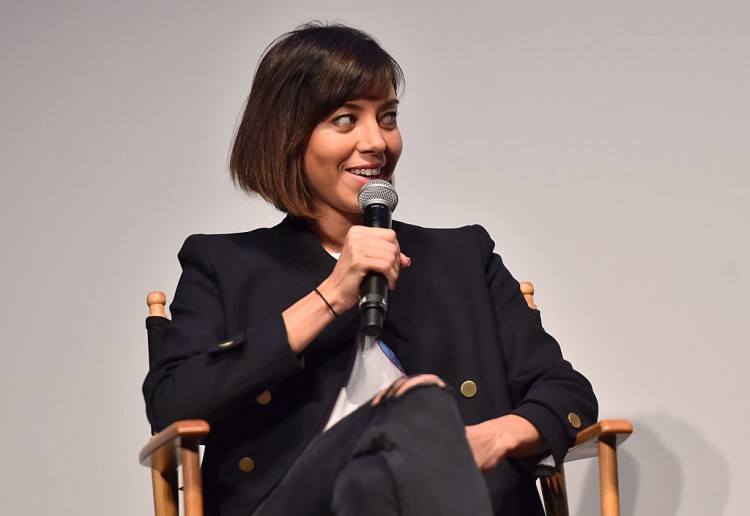 11. She wasn't always a famous actress:
Aubrey Plaza once took the role of an NBC page whose job is to generally assist the various presenters, actors, and producers in any way possible and is also responsible for studio tours and ushering guests. These small duties that she did well led to a small role in the long-running, greatly successful comedy 30 Rock, which saw her playing the part of, you guessed it, an NBC page. Just in case you don't remember her from that time, she was featured in the short films Killswitch and In Love, although she played minor characters such as 'girl with head wound' and 'Julie' respectively.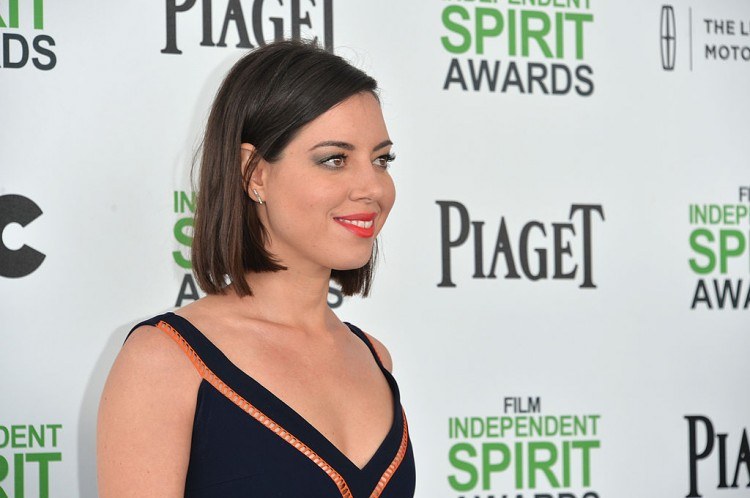 12. She was kicked out of an awards show:
Aubrey Plaza tried to channel her inner Kanye West when she walked confidently onto the stage during a Will Ferrell acceptance speech at the 2013 MTV Movie Awards and pulled a stunt which was very similar to Kanye's attack on Taylor Swift. Adorned with a hashtag of the new film she had starred in across her chest, Plaza tried to steal the award away from Ferrell who quickly responded as if he were in character before Plaza left the stage empty-handed and was subsequently escorted out of the ceremony. Even though Ferrell denies that the incident was staged, their eccentric attires tell us otherwise as there would be no surprise if they had thought up the plan beforehand.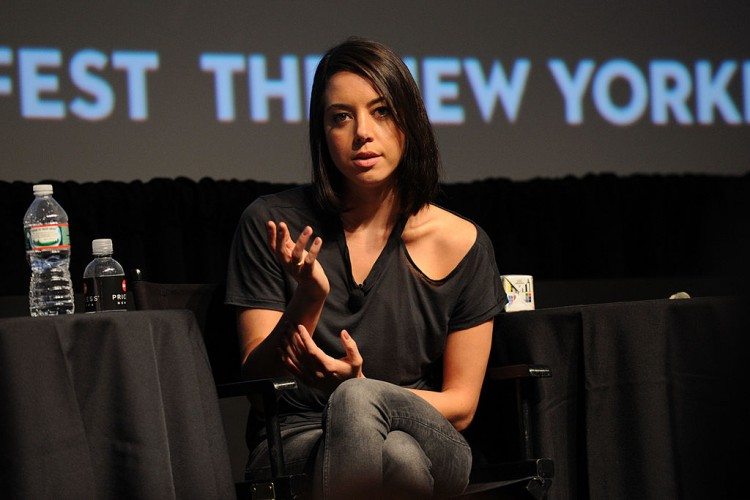 13. She is very awkward during interviews:
Aubrey Plaza walked onto the stage during an interview with Ellen DeGeneres doing a weird little dance with her hands. She joked that she thought of it right before she came on stage because she was too nervous to walk normally. She then sat stiffly on the couch and continued to provide awkward answers to all questions that were presented her in true Aubrey Plaza style. Ellen offered her a pillow to hold on to to get comfortable and promised her a blanket the next time that she came around on her show because she said she was freezing. Awkwardness is a big part of Aubrey Plaza's humor and she displayed it perfectly in that interview, where Ellen, at the end, named her as one of her favorite people in the world.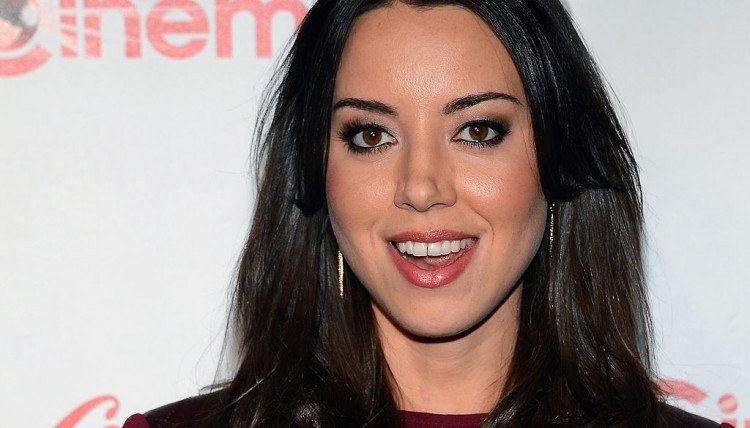 14. She is a part of a sports team:
Believe it or not, Aubrey Plaza doubles as a sports girl as well. No, not really, but she played the part so well that she could have been a part of one. She played a member of the Los Angeles-based basketball team the Pistol Shrimps alongside actresses Molly Hawkey, Angela Trimbur, Melissa Stetten, Maria Blasucci and Jesse Thomas. This movie was a documentary of the actual LA Pistol Shrimps that all five ladies played perfectly well.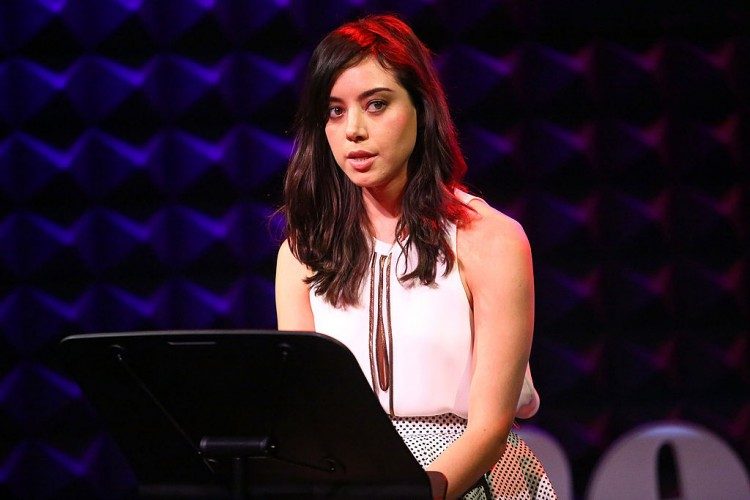 15. She has roles made for her:
When you're Aubrey Plaza, roles are made specifically and exclusively for you to be part of the cast. Aubrey Plaza was cast for Parks and Recreation even before they figured out which character she would be playing. April Ludgate's role was written just for her.  Also, writer Derek Connolly crafted the role Darius specifically with Aubrey Plaza in mind in the hit movie "Safety Not Guaranteed".  There, she plays Darius, an intern at a Seattle magazine who goes down to track a story with her colleagues based on newspaper classified ad by a person asking for someone to accompany him in time travel.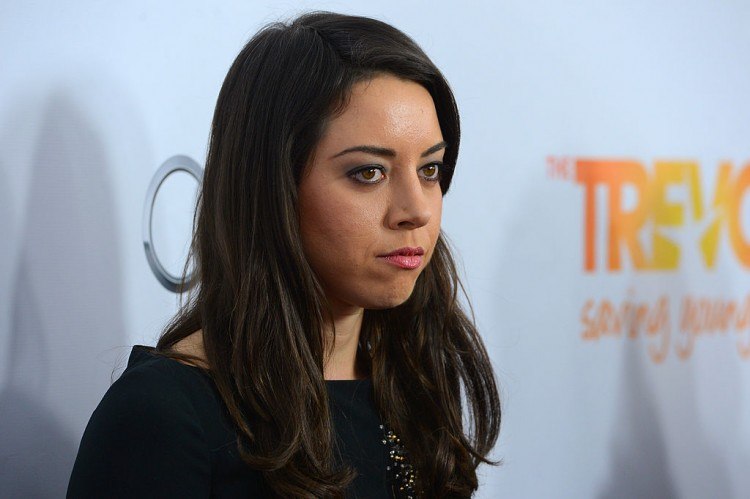 16. She loves cats:
This must not come as a surprise for us as Aubrey Plaza is the voice of the internet sensation Grumpy Cat. About this, Plaza said: "Once I realized that the cat's mouth wasn't going to move, I just kind of went for it, and thought, 'Well, if it's just going to cut to the cat and I can say my line, then I can just comment on other things, too.' You're getting Grumpy's commentary throughout the whole thing, but then Grumpy is also starring in the story." Even though the movie received bad criticism and reviews, nobody really expected a movie of a cat giving commentary on things happening to be a hit.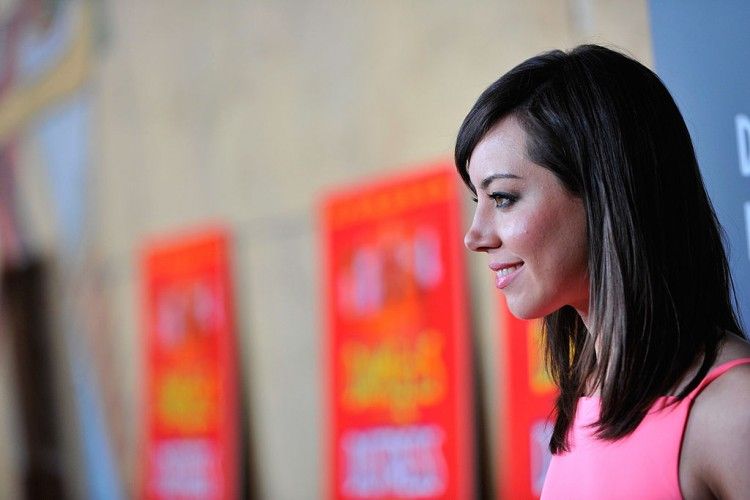 17. She is worth a lot of money:
Recently, Aubrey Plaza's net worth was appraised and placed at $3 million which is not too shabby for the up and coming comedy queen. This number is expected to grow a lot more as the actress is more heavily involved in bigger projects. Fun fact. Grumpy cat's net worth is $120 million. Hollywood is one twisted place but then again, can you really be surprised by this?  Aubrey should crack the $10 million mark sooner than later.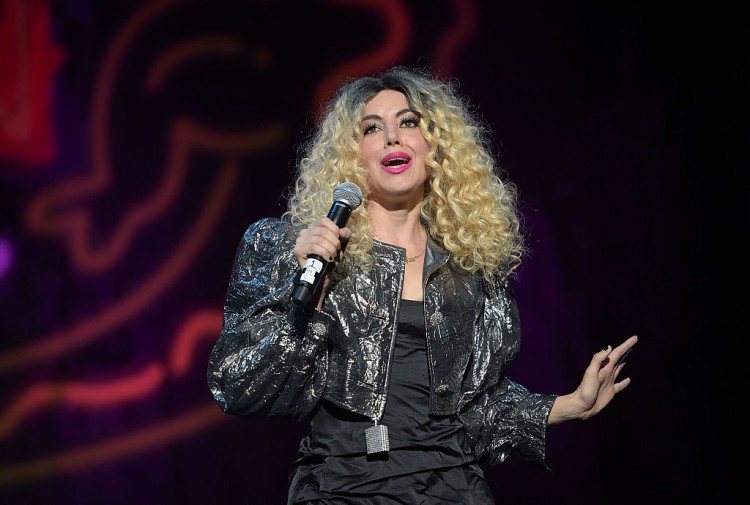 18. She was asked out in style:
When she was in high school, a very talented young man asked her out by serenading to her in front of a crowd of people. Judging from Aubrey Plaza's general demeanor, that must have been one awkward moment for both of them. It still seems like a really cute attempt by that lucky guy though.   Would have been nice if the rest of the story involved Aubrey either pulling some kind of prank on him or serenading him right back.  The two never went out.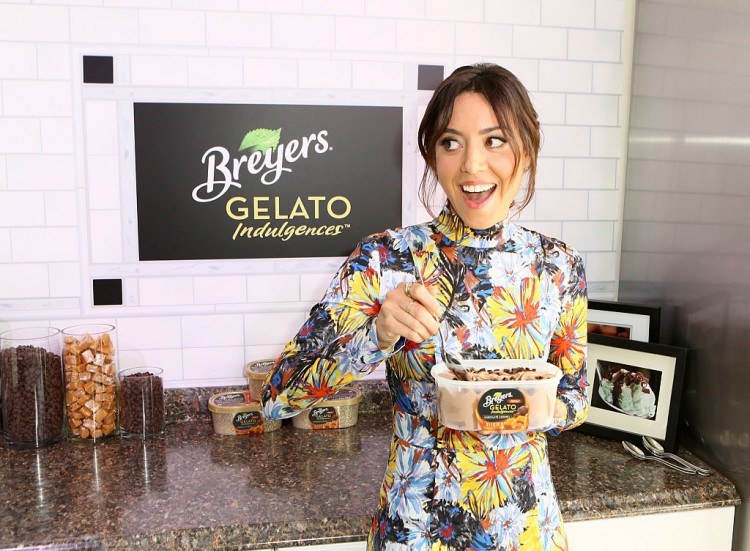 19. She likes to drink hot chocolate:
She enjoys tea too, but that is to be expected given her English and Irish roots.  Rumor has it that she once drank 10 cups of hot chocolate on a cold winter's day.  Rumor also has it that we completely made that up though it wouldn't surprise us if Aubrey told that story one day.  That and her drinking an additional 10 cups of tea and something about her being in the bathroom for a week.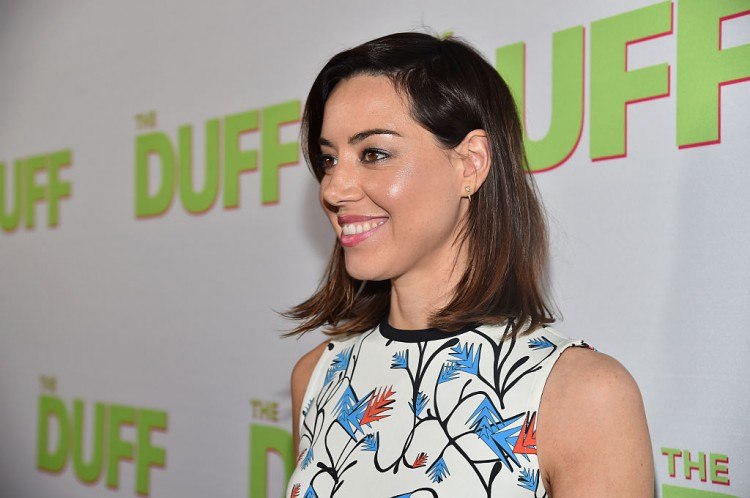 20. She is into improv:
Aubrey Plaza has been actively involved in improv and sketch comedy at the Upright Citizens Brigade Theater since 2004. She also performed stand-up (she had never done stand-up comedy before appearing in Funny People) and has appeared at the Laugh Factory and The Improv. In 2008, Plaza participated in the Improv Everywhere's Mobile Desktop prank in which she and two other people brought PCs, including a CRT monitor, tower computer, a keyboard, and mouse into a Starbucks and used them just like other people use laptops there.