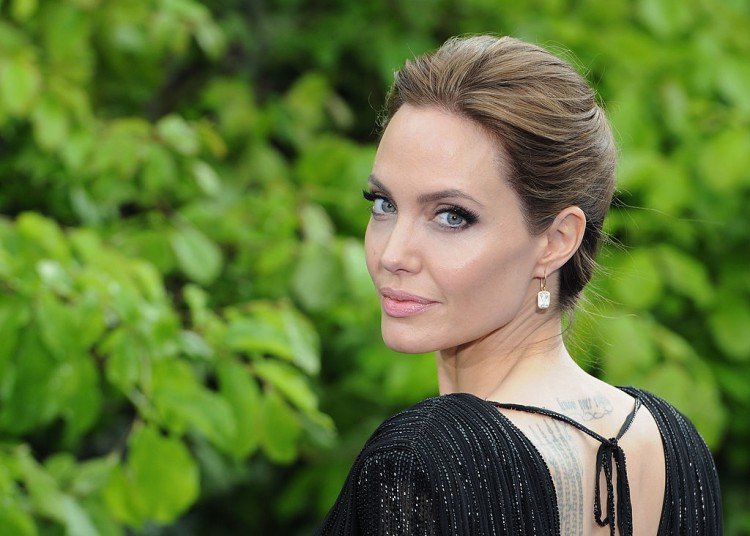 Angelina Jolie is one of the most famous names in Hollywood. In part, this is because of her film-work, which has earned her not just widespread recognition but also incredible commercial success. However, it should also be noted that she is a passionate advocate for a wide range of issues which have won her respect from a wide range of demographics all around the world. Combined with the fact that she has been a favorite subject of the media since the start of her career and has become particularly popular since the start of her relationship with Brad Pitt, it is clear that her fame is no coincidence.
Here are 20 things that you might not have known about Angelina Jolie: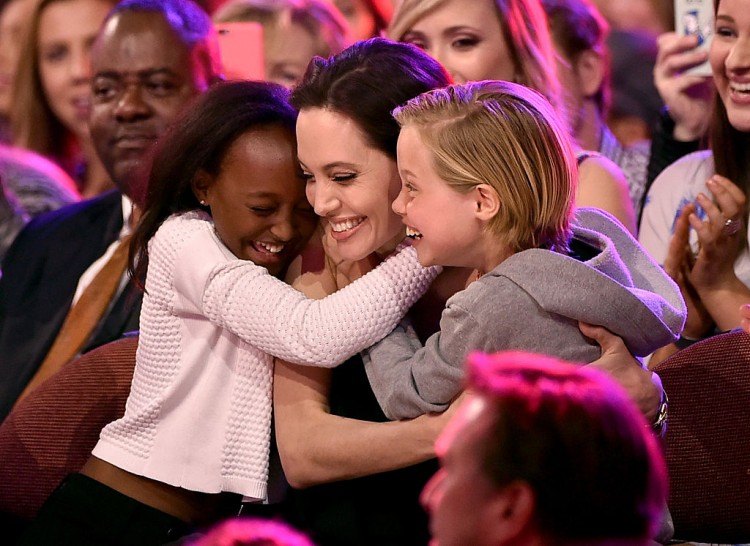 1. She Is a Citizen of Cambodia
Jolie is an American citizen. However, it is interesting to note that she also became a Cambodian citizen when King Norodom Sihamoni awarded her Cambodian citizenship on July 31, 2005 in recognition of her conservation efforts in that country. One example of her conservation efforts is when she purchased 60,000 hectares of land in the Cardamom Mountains so that it could be turned into a wildlife reserve named for her Cambodian-born son, Maddox.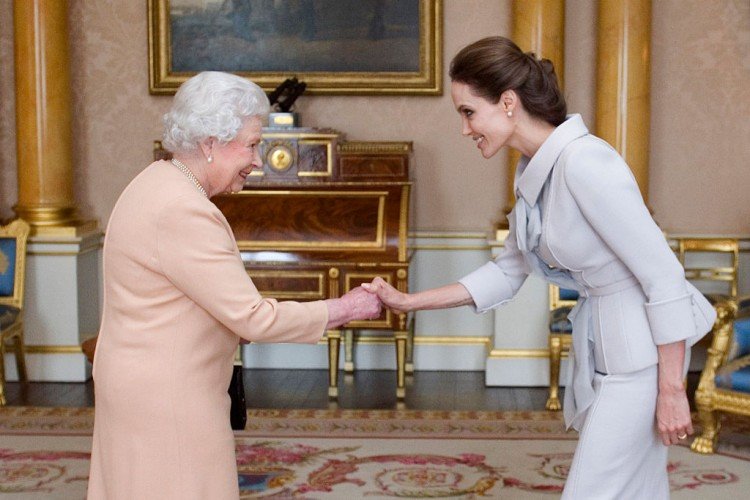 2. She Is a Honorary Citizen of Sarajevo
On a related note, Jolie has also been declared an honorary citizen of Sarajevo for her directorial debut, In the Land of Blood and Honey, which raised awareness of the Bosnian War that happened between 1992 and 1995. It is particularly interesting to note that she went out of her way to make the film as authentic as possible, with one example being how she cast no one but actors from the former country of Yugoslavia.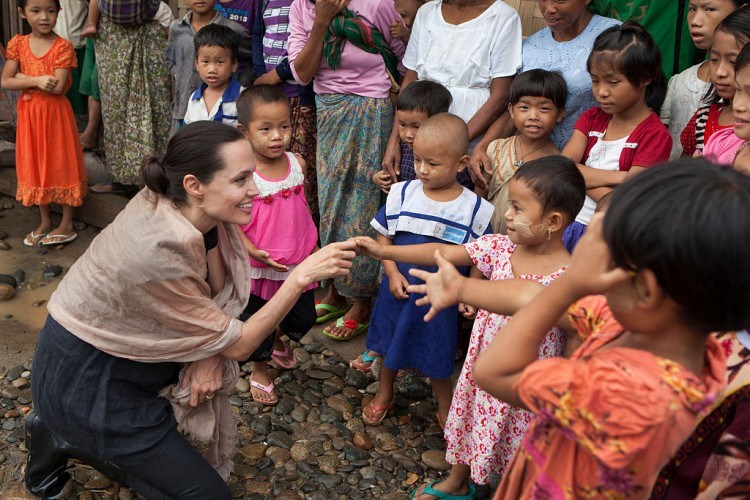 3. Jolie Is One of the Highest-Paid Actresses in Hollywood
Given her reputation, it should come as no surprise to learn that Jolie is one of the highest-paid actresses in Hollywood. This is something that started in 2002, which saw her starting to be paid somewhere between $15 and $20 million for each one of her films in spite of the financial troubles that plagued the film industry throughout the later part of the period. By the 2010s, she had become an oft-cited figure for the highest-paid actress in Hollywood, which was supported by her earnings of $27, $30, and $33 million in 2009, 2011, and 2013.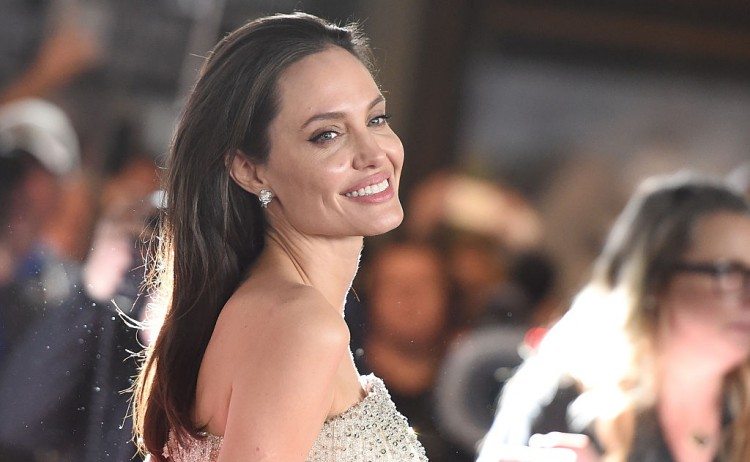 4. The First Photo of Her Twin Sold for $14 Million
An example of Jolie and her husband's combined star power can be seen in how the first photos of her twins, Knox and Vivienne, were sold for $14 million so that they could be shown in People and Hello! magazine. Interestingly, that $14 million was not pocketed by the duo but instead went to the Jolie-Pitt Foundation, meaning that it was spent on funding a wide range of charitable causes instead of being used to pad their bank accounts, thus showing their commitment to philanthropy.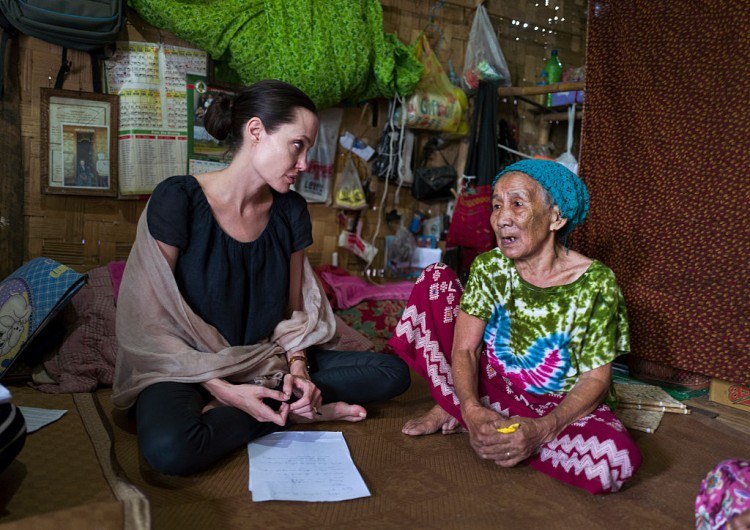 5. She Has a 1/3 Rule For Her Budget
When it comes to spending, Jolie has a simple but nonetheless interesting rule. In short, she believes in spending a third of what she has earned, donating a third of what she has earned, and saving a third of what she has earned, thus showing that she has a smart and sensible approach to financial matters to go along with her interest in philanthropic endeavors.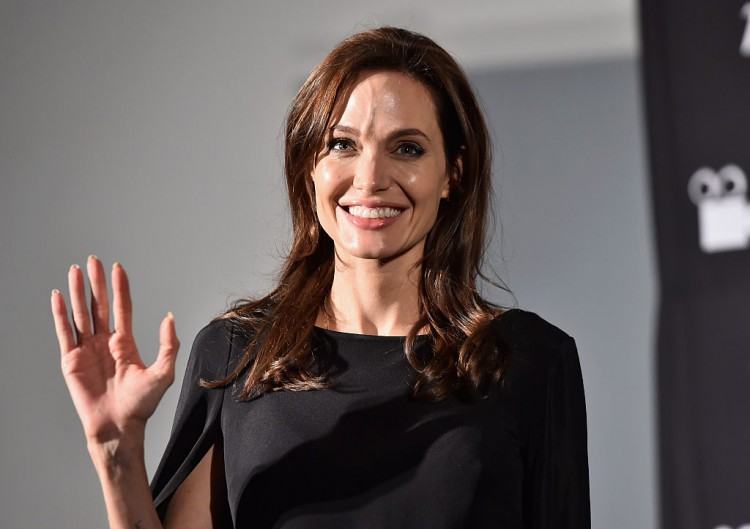 6. She Has a Fondness for Tattoos
Jolie is known for her fondness of tattoos. In total, she is thought to have about 20 of them, though the count is complicated by the fact that she has had some of them removed over the years. Examples of her tattoos range from the picture of a tiger to Buddhist prayers of protection in Sanskirt and the Latin phrase, "Quod Nutrit Me Destruit," which means, "What Nourishes Me Destroys Me." However, her most interesting tattoos might be the geographical coordinates of the birthplaces of not just her husband but also her children.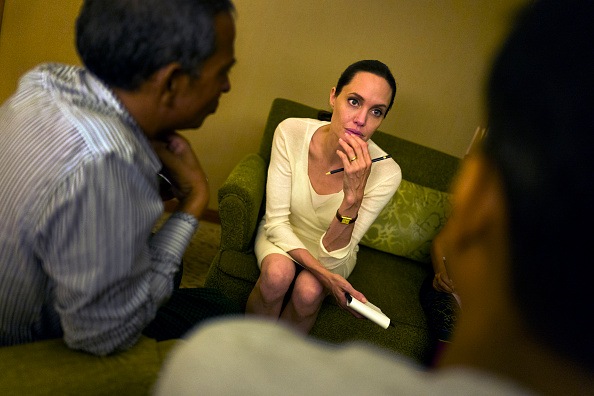 7. Her Appearance Has Restricted Her Range of Roles
It is interesting to note that while Jolie's particular kind of beauty has contributed to her commercial success, a lot of film experts believe that it has also hindered her in some respects. In short, their reasoning is both simple and straightforward – Jolie's particular kind of beauty makes her a natural choice for roles that are reliant on their sex appeal, but at the same time, destroys her credibility with the audience when it comes to the roles of more conventional characters, with the result that she tends to be restricted to a particular kind of role.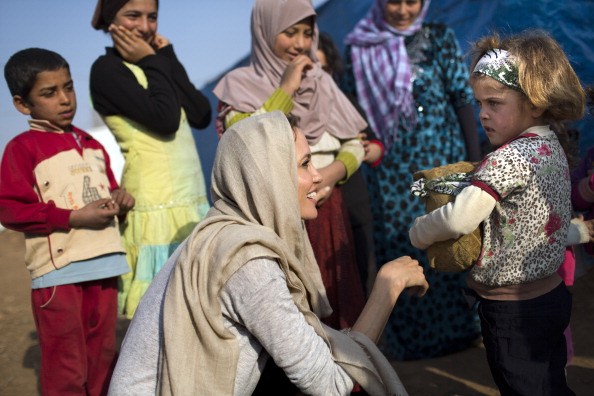 8. Jolie Manages Her Own PR
Both actors and actresses are reliant on their reputations for the success of their careers. As a result, it is no coincidence that all but a small number of them have publicists as well as other PR personnel, who are responsible for making sure that their reputations are protected from scandals as well as other potential threats to their marketability in Hollywood. Curiously, Jolie is one of the few famous actors and actresses in Hollywood who handles her PR on her own, which speaks well of her skills considering how simple it is for someone to make a huge PR blunder in a modern world filled with smartphones and social media users.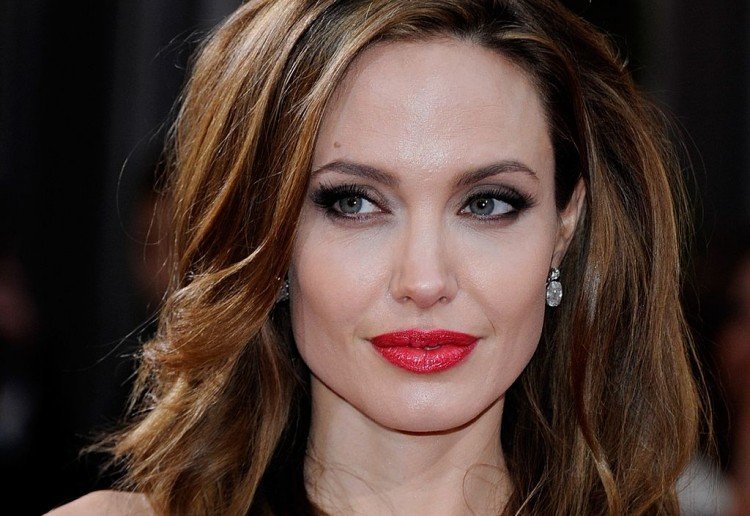 9. Jolie Can Fly Private Planes
Interestingly, Jolie is certified to fly private planes. In short, she has an Airplane, Single Engine, Land certificate issued by the Federal Aviation Administration, meaning that she has both the expertise and the experience needed to fly a fixed-wing aircraft with a single engine and can set down on land but nowhere else. This is one of the most popular choices of certification for people who are interested in learning how to fly private planes since it encompasses most of the makes and models of the private planes that they are interested in learning how to fly.
10. She Liked Animals From an Early Age
Even as a child, Jolie had a fondness for animals, as shown by the fact that she owned more than one pet throughout her childhood. However, it is interesting to note that she went with some rather unorthodox choices rather than dogs, cats, and other conventional pets. For example, she had a rat named Harry, a lizard named Vladimir, and a snake named Harry Dean Stanton, which were as unusual pet choices for children then as they are now.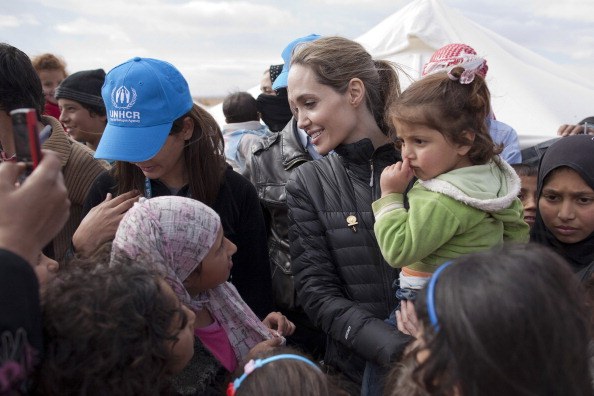 11. She Fell in Love on the Movie Set
Jolie is supposed to have fallen in love with Brad Pitt while they were playing the titular characters in Mr. & Mrs. Smith, which was a 2005 movie about a married couple who are surprised to learn that they are assassins belonging to separate agencies who have been hired to kill each other. At the time, Brad Pitt was still married to Jennifer Aniston, meaning that their alleged affair became one of the most covered news for celebrity gossip shows, magazines, and other media. While that interest has faded over time, interest in the duo remains strong, as shown by the coverage whenever they do something of interest to people who are interested by that sort of news.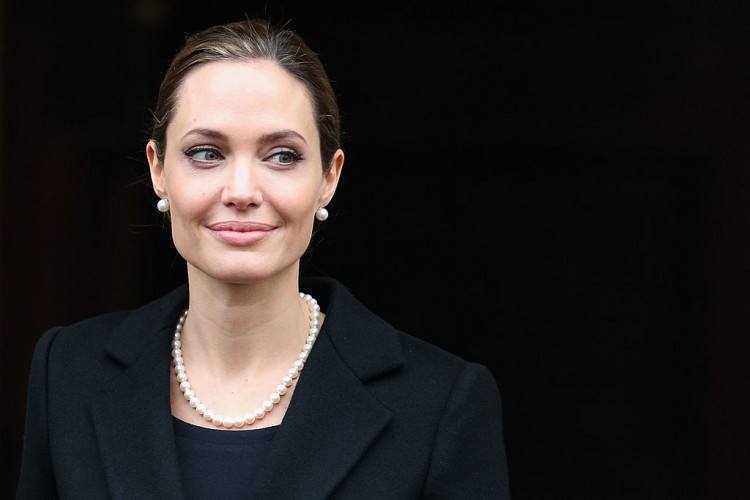 12. Her Engagement Ring Took a Year to Design
Although Jolie and her husband got together in 2005, they did not actually get married until 2014. Brad Pitt is said to have proposed to her by giving her a diamond ring that he had designed with some assistance from a famous jeweler named Robert Procop, which was particularly noteworthy in that it actually took close to an entire year to make. Naturally, since it was meant for Jolie, it was also specially-made so that it would be a perfect fit for Jolie's hand.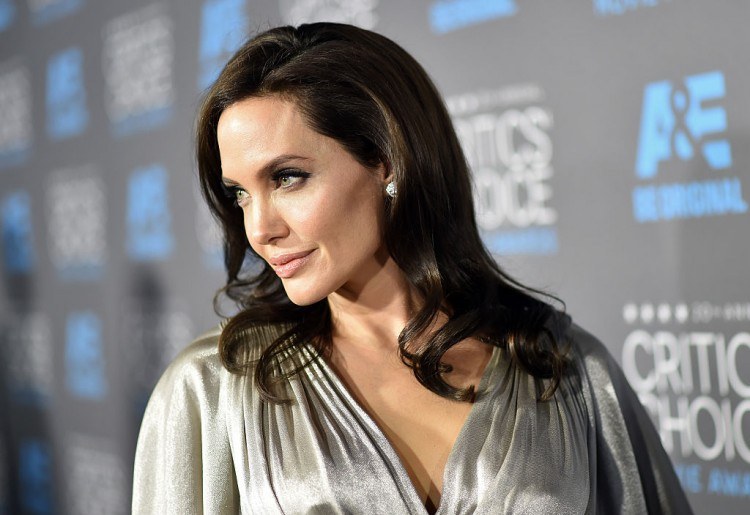 13. She Has Six Children
In total, Jolie and her husband have six children. Three of these children are biological, while the other three were adopted from foreign countries. It is interesting to note that Jolie adopted her first child, Maddox, while she was still married to her second husband, Billy Bob Thornton, but had to raise him on her own as a single mother when the two separated no more than three month later. As a result, while Jolie and Billy Bob Thornton made a joint announcement that they were going to adopt a child, she was the one who actually adopted Maddox.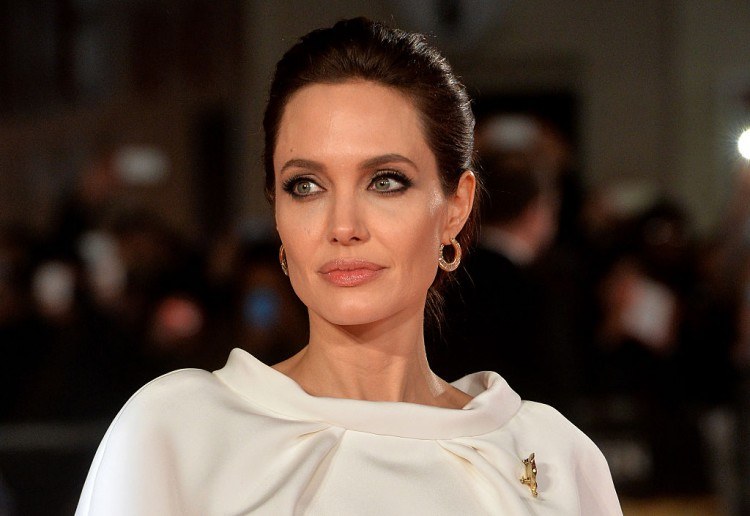 14. She Is the Daughter of an Oscar Winner
Jolie has been in the media spotlight since an early age as the daughter of John Voight, who is not just a three-time Golden Globe winner but also an Oscar winner. However, she has had a tumultuous relationship with her father throughout her life, which started when her parents separated because of his infidelity. While Jolie and her father have reconciled since the death of her mother from ovarian cancer in 2007, it has been a long and complicated journey to this point, which has not been helped by the role of the media in the whole mess.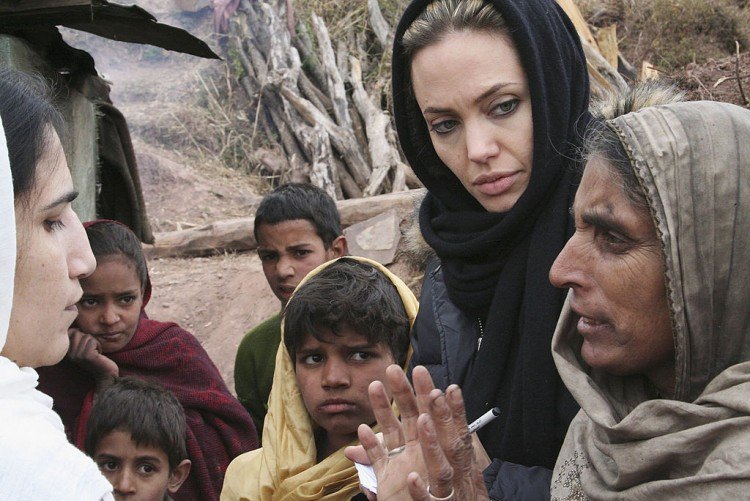 15. As a Teenager, Jolie Wanted to Become a Funeral Director
When she was a teenager at Beverly Hills High School, Jolie struggled because her mother was less affluent than the families of most of the other children. Furthermore, she was not just extremely thin but also wore both braces and glasses at the time, with the result that she was teased by the other children. Eventually, she actually transferred Moreno High School, where she proceeded to become a punk who was interested in moshing as well as wearing all-black clothing. In fact, she went as far as taking at-home courses for embalming because she wanted to become a funeral director, having dropped her previous interest in acting and not becoming interested again until after a emotionally-fraught breakup at the age of 16.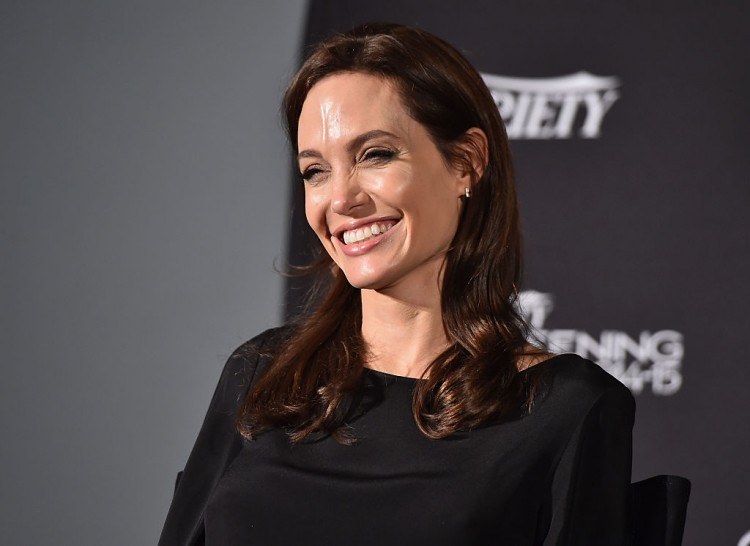 16. She Raised Awareness for BRCA1 Testing
In 2013, Jolie learned that she had a defective BRCA1 gene, meaning that she had not just a 87 percent of developing breast cancer but also a 50 percent chance of ovarian cancer. This was prompted by the history of said cancers in her maternal family, as shown by the fact that her grandmother died from ovarian cancer, her mother had breast cancer but died from ovarian cancer, and her aunt eventually died from breast cancer. To prevent the same from happening to her, Jolie underwent a double mastectomy as well as oophorectomy in 2013 and 2015 before writing about her decision in the New York Times as a way of spreading awareness about the issue as well as the potential solutions to it.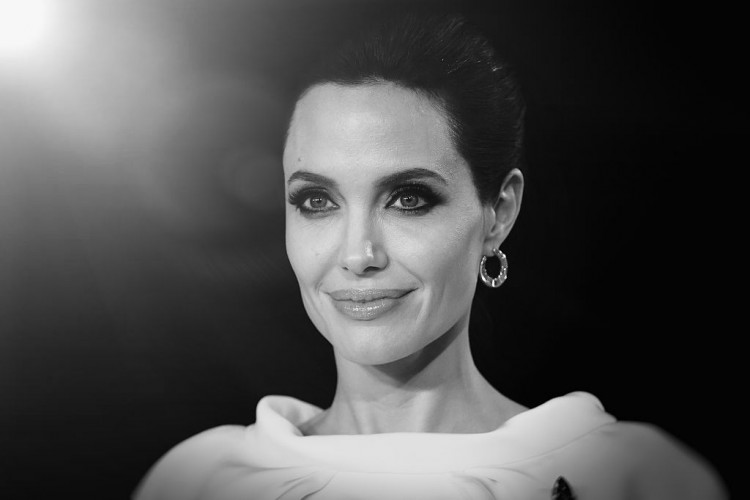 17. She Became a Humanitarian Because of Tomb Raider
Jolie is said to have become aware of how humanitarian crises could impact people while she was shooting the first Tomb Raider movie in Cambodia, which was fighting a war at the time. When she got back from Cambodia, she went to the United Nations High Commissioner for Refugees to learn more about trouble spots all around the world, which eventually led to her actually visiting the refugee camps that could be found in many of those places.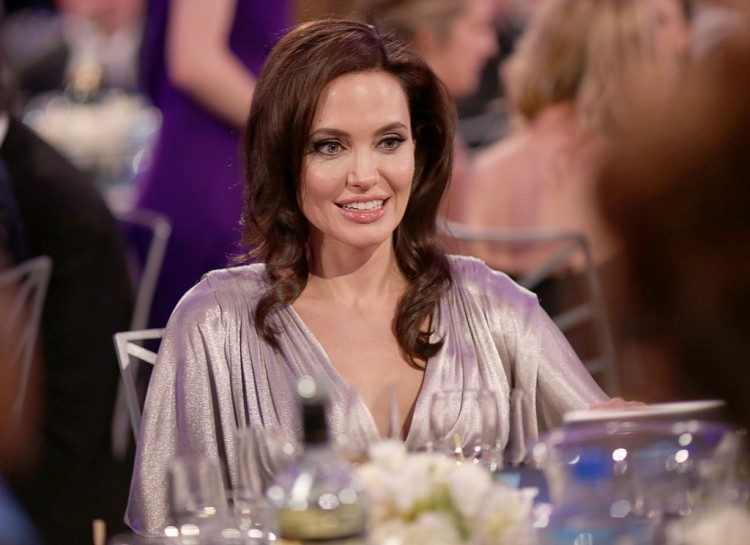 18. She Made the Single Largest Donation to UNHCR By a Private Individual
In 2001, Jolie visited not just Sierra Leone and Tanzania but also Cambodia and Pakistan. Afterwards, she proceeded to donate $1 million in response to an emergency appeal for donations issued by the UNHCR at the time, which was the single largest donation made to the organization by a private individual. However, she did not stop there, as shown by her actions in the years since.
19. She Has Won Numerous Awards for Her Charitable Work
Jolie has continued to campaign for a wide range of issues, which include but are not limited to conservation, community development, children's rights, women's rights, and human rights in general. As a result, her charitable work has brought her widespread recognition, as shown by awards such as the Citizen of the World Award, the Global Humanitarian Award, and even an appointment as a Honorary Dame Commander of the Order of St. Michael and St. George.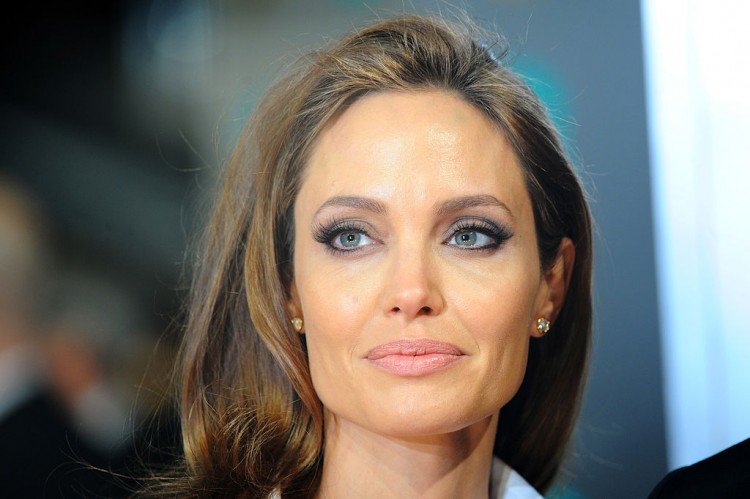 20. She Is the Most Admired Woman in the World
Due to her contributions, Jolie was voted the most admired woman in the world in not just 2015 but also 2016 in surveys conducted by YouGov. While there are people who would argue that YouGov does not produce perfectly accurate results because of its methodology. this nonetheless speaks volumes about Jolie's influence in the world.