The delightful and funny Amy Poehler is a well-known, beloved actress and comedian. In fact, she is one of television's top comedians to watch today.  She is most famous for her roles on Saturday Night Live and Parks and Recreation, as well as the movies Baby Mama and Sisters that she starred in along side her best friend Tina Fey.   Her acting career began when she moved to New York City as part of the comedic group that she co-founded; the Upright Citizens Brigade.
The comedic group quickly scored a part on the Conan O'Brien Show, then in no time, their own show on Comedy Central. However, Amy Poehler's big break did not come until September 2001 when she appeared on her first Saturday Night Live episode. She remained a part of the Saturday Night Live crew from 2001 – 2008. Currently she's the executive producer on Comedy Central's Broad City as well as Hulu's new series Difficult People. Most recently, she received a Hollywood Walk of Fame star in December of 2015.
As a die-hard Amy Poehler fan, you probably already knew most of that that already.  However, here are 20 things you might not know about Poehler: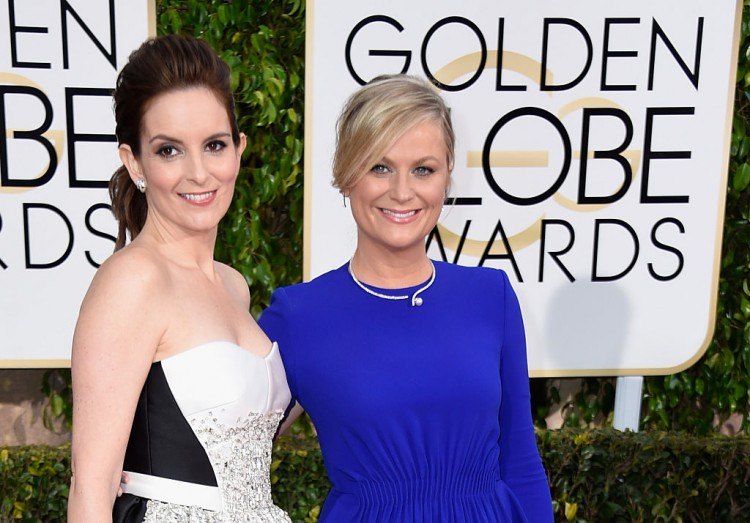 1. Amy Poehler has an obsession with fake foods that look like they are real. She owns a large collection of items that look like food, but really aren't. The collection of food shaped items includes small, crocheted cupcakes, little-carved pieces of sushi, and she even owns a sleeping bag that looks like a slice of pizza. She has explanation for the reason for this obsession and is not sure how it even came about, but her collection is ever-growing.  Oddly enough she shares this obsession with her friend Rashida Jones.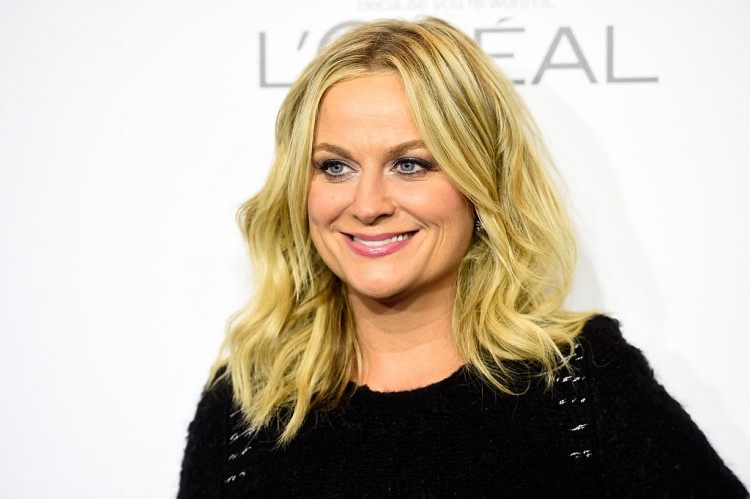 2.  During her early days, she was part of the Upright Citizens Brigade and she helped to co-found the Upright Citizen's Brigade Theater in New York City. The best part is, she still pops in from time to time to put on a comedy show for her eager guests.  Upright Citizens Brigade is known as a Saturday Night Live funnel.  Many successful comedians from the Brigade go on to have careers at SNL.  Poehler is one of them.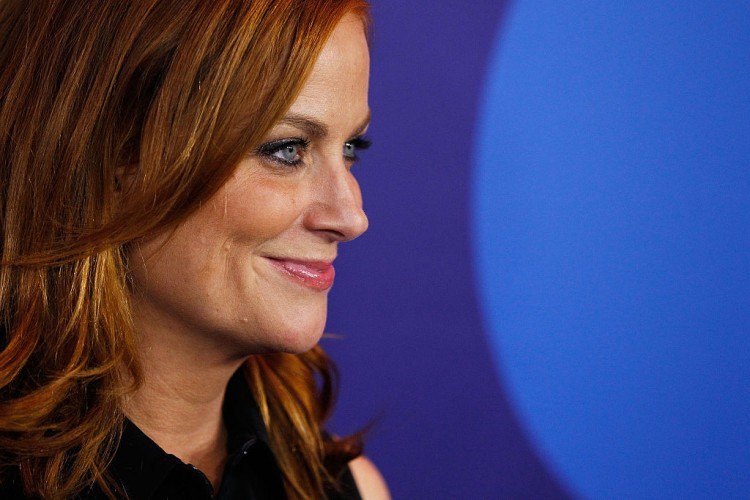 3. Amy Poehler has not one, not two, but three nicknames. These epic nicknames are Cool Cat Amy, Crazy Amy, and Poehlercoaster. She also has given nicknames to some of her closest friends.  Though most of those names we're not really allowed to divulge.  However we're obviously curious to know what she calls Tina Fey.  We don't know Poehler's favorite nickname but our personal favorite is Poehlercoaster.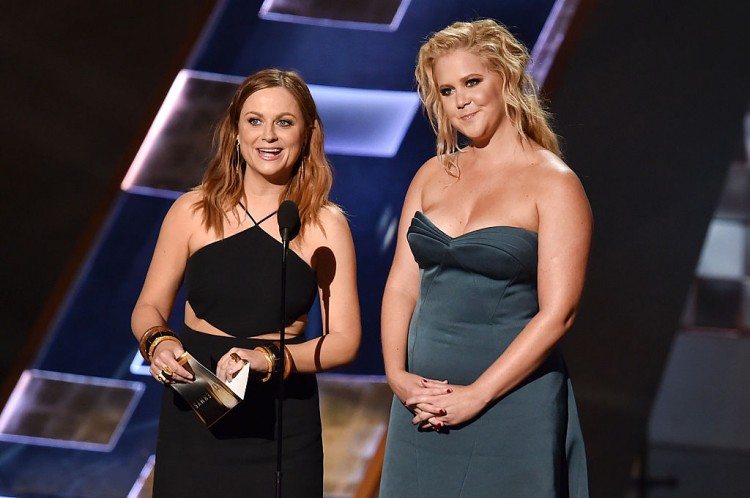 4. Amy Poehler was the first lady. Well, sort of. During her first year on Saturday Night Live, she was promoted from a featured player to a full cast member. She was the third cast member ever to get promoted before finishing her first year as a featured player. Even more, Amy Poehler was the first woman to do so on the show.  She really catapulted to star status when she began doing Weekend Update.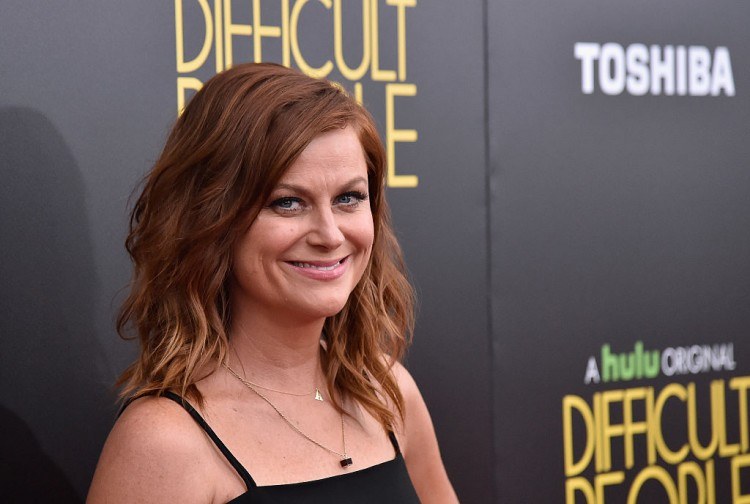 5. Amy Poehler is an outstanding comedian. Okay, okay, you already knew that piece of information. But did you know she was the first comedian ever to get nominated for a Primetime Emmy Award for Outstanding Supporting Actress in a Comedy Series for a sketch comedy show? Amy Poehler brought sketch comedy to a whole new level.  She and Tina Fey really raised the bar for females in the comedy world and the two remain humongous stars.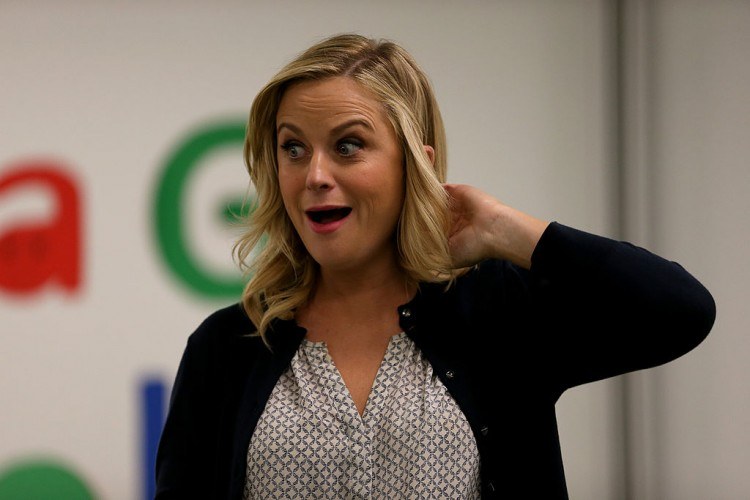 6. In 2014, following the Emmys, Amy Poehler threw a party with John Hamm. Nothing special about that, right? Parties after the Emmys are normal and expected. This is Amy Poehler, though, so as you have probably already predicted, this was not your normal after-Emmys party. This was a Losers Party where only Emmy losers were admitted in for free. All Emmy winners had to make a donation to a charity in order to enter and attend this special party.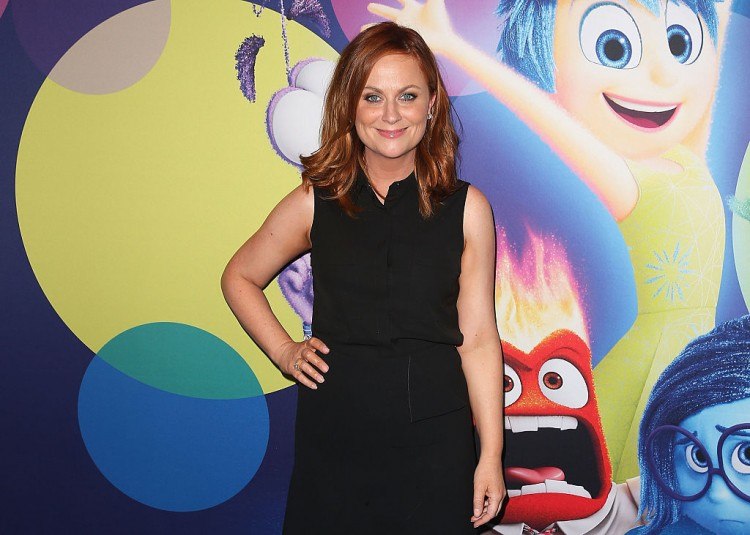 7. Amy Poehler likes to write. She even wrote a book; Yes Please. As an Amy Poehler fan I'm sure you know this already and have read the book from front to cover several times. The pages are probably worn already. Here's a little tidbit I bet you didn't know. Amy Poehler likes to write topless! Yes, that is without a shirt on. She describes writing topless as her little treat to herself. Why topless, you ask? Amy Pohler claims it relaxes her and provides her with a freeing feeling.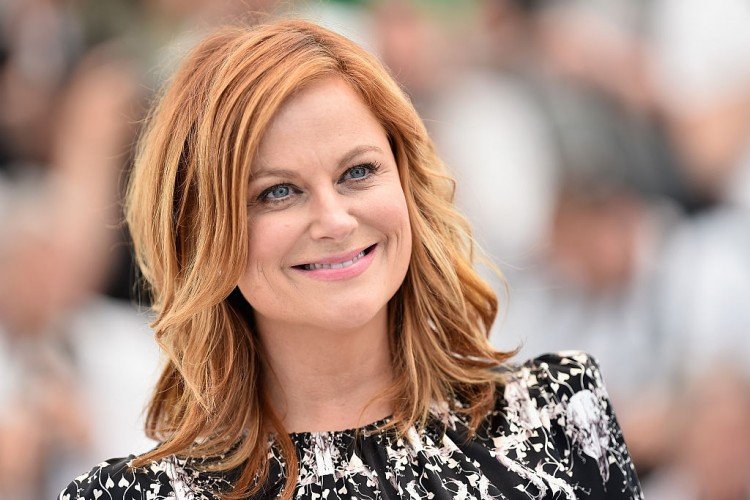 8. It may sound surprising that she was anything but a hilariously funny comedian, but Amy Poehler was once a teenager. Like many teenagers, Amy Poehler had a summer job. She worked at Chadwicks, an ice cream parlor in the neighborhood she grew up in. In addition to serving up yummy ice cream, part of her job was to dress up in old-fashioned outfits. On customer's birthdays, they would sing happy birthday, play a kazoo, and bang a drum in celebration.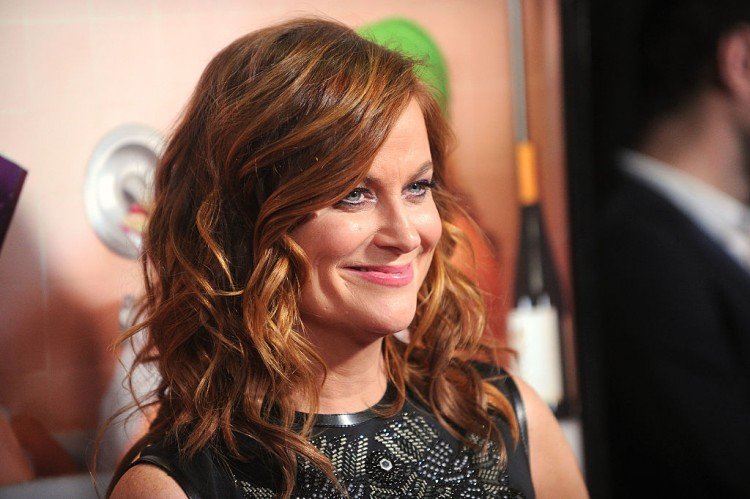 9. We all know Amy Poehler starred in the movie Mean Girls. If not, then you need to go out and rent or buy the movie today. Amy Poehler played the part of Rachel McAdams' self-obsessed mother. Seems normal enough. What you may not know is she was only seven years older than Rachel McAdams at the time.  Seems pretty crazy but it happens all the time in Hollywood.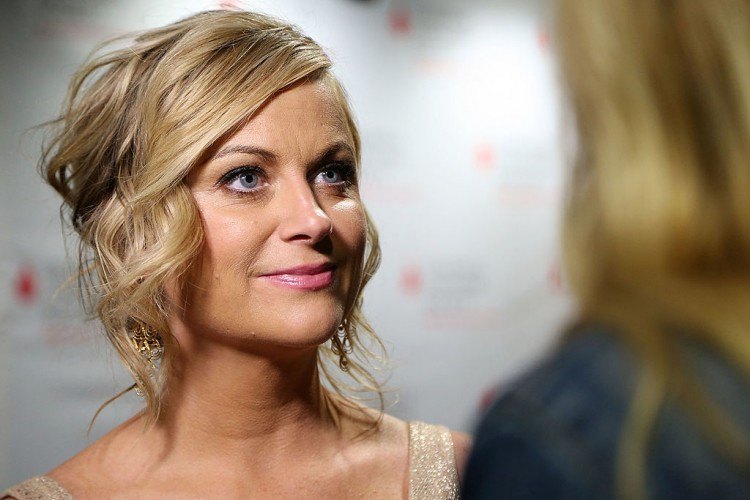 10. Amy Poehler played quite a few smaller, insignificant, but memorable roles before she became a household name. Remember the 1999 comedy movie Deuce Bigalow: Male Gigolo? Well, Ruth, the girl with Tourette's Syndrome, was played by none other than Amy Poehler. She can be heard yelling out swear words and inappropriate phrases during her small amount of screen time with Rob Schneider.
11. If you know anything about Amy Poehler at all, this should come as no surprise to you- Amy Poehler has appeared in the most projects with her bestie, Tina Fey, than any other actor or actress. They studied improv theater together when Amy Poehler first arrived in New York City, the two starred in the movie Martin & Orloff together, they worked together on Saturday Night Live, Amy Poehler appeared on an episode of Tina Fey's 30 Rock show, they both voiced characters on The Awesomes, and they appeared in the movies Mean Girls, Baby Mama, and Sisters together. Through it all, they still remained the best of friends.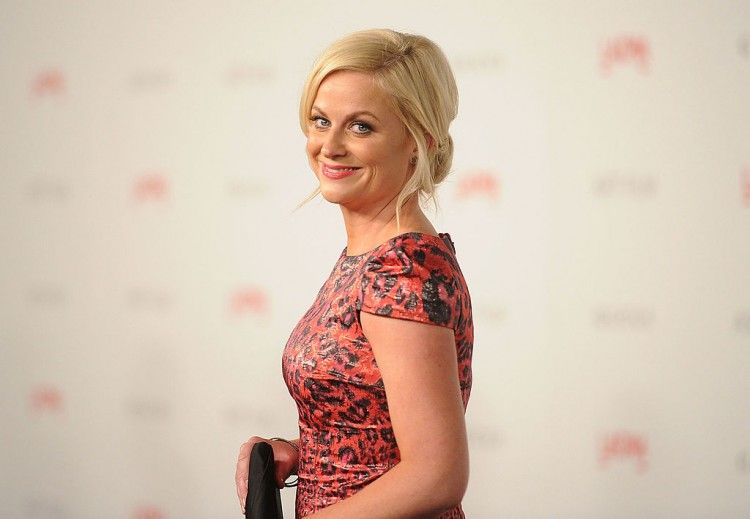 12. Amy Poehler is dedicated to helping young ladies be themselves with confidence. She has started a funny, informative website that acts as a forum for young girls, called Amy Poehler's Smartgirls. Informative and educational shows are available on the website by real people about any topic you can think of that interests young girls. Just go to the website, click on a category and everything you need to know about that topic is there in front of you. The website places an emphasis on intelligence and imagination over trying to conform and fit in with the crowd. Amy Poehler encourages girls to stop gossiping, b true to themselves, and be their own wonderfully weird selves.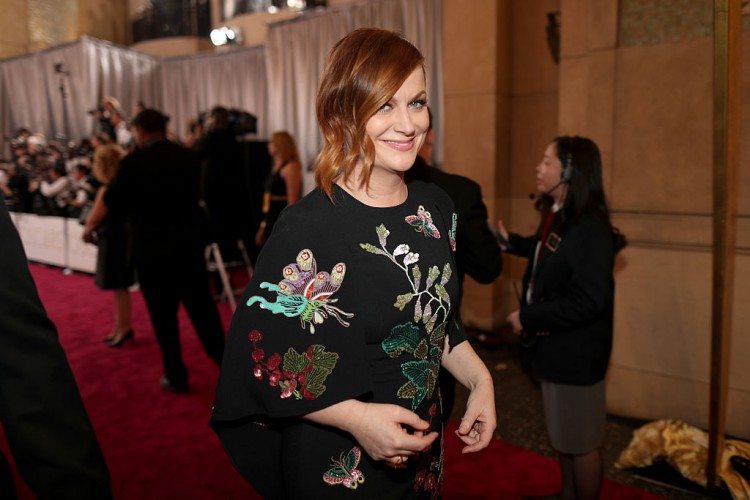 13. Amy Poehler is not the only famous Poehler. Her younger brother, Greg Poehler also pursued a career in acting. This Poehler's story is a little different, though. Greg Poehler was a real estate lawyer, then quit to pursue his dreams. He is the star, producer, and writer of Welcome to Sweden, an NBC sitcom that he worked on with his big sister. He is best known for Welcome to Sweden, You Me Her, and Late Night with Seth Meyers.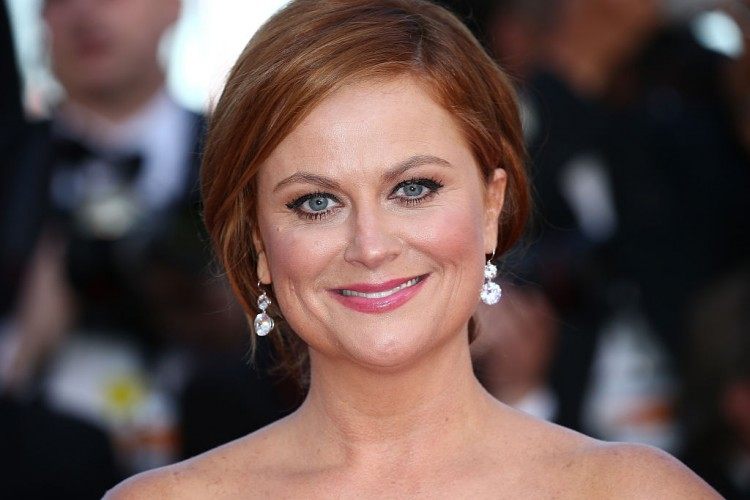 14. Amy Poehler is a humanitarian. It's hard to believe she has time for anything else with her busy schedule. Amy Poehler is active in, promotes women's rights, and strongly supports womens sports. She is the ambassador for the Worldwide Orphans Foundation and believes in empowering women and girls of all ages from all over the world. In 2011, she was even named one of TIME magazines 100 most influential people in the world.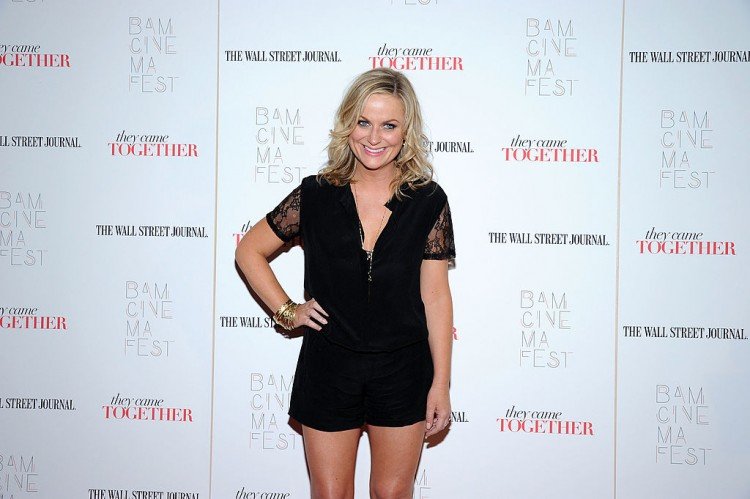 15. Amy Poehler and Tina Fey are so close, they are like sisters in many ways. They have remained friends for over twenty years. That much you already knew, even if for some bizarre reason you are not a true Amy Poehler fan. But, I'm sure you didn't know this – The sisterly bond they share is so strong between the duo that they have even developed a secret language only the two of them understand. Using this secret language, they can have a full conversation that makes complete sense to them, but not to the other people around them.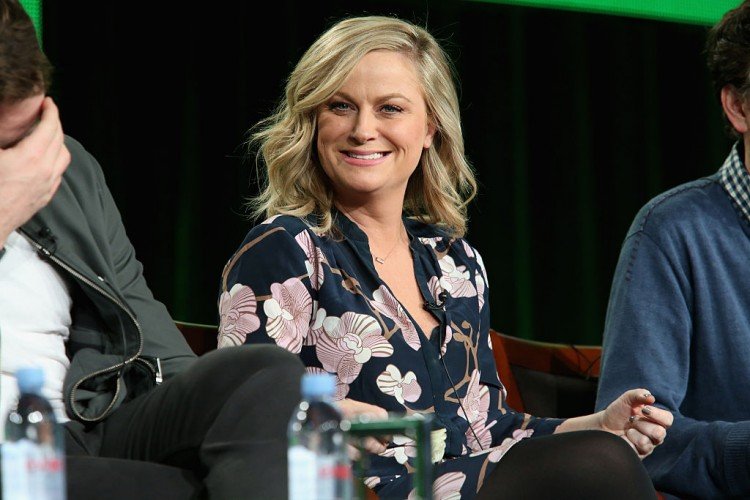 16. While attending Boston College, Amy Poehler was a part of an improv comedy troupe called My Mother's Fleabag. It was Boston College's first improv comedy group and is the oldest collegiate improve comedy troupe in the United States.My Mother's Fleabag is where Amy Poehler got her start in improv comedy. She graduated from Boston College with a bachelor's degree in media and communications.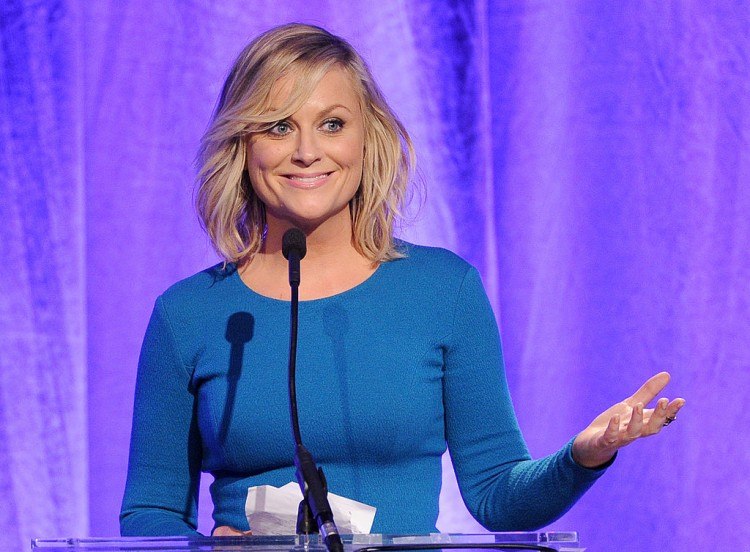 17. Amy Poehler is well-known for 2015's animated Pizar hit Inside Out. But, did you know she had lent her voice to an entire slew of animated movies in the past? Among the long list of Amy Poehler's animated credits include the voice of Eleanor in the movie Alvin and the Chipmunks: Chipwrecked as well as Alvin and the Chipmunks: The Squeaquel, the voice of Gretel in Hoodwinked Too! Hood vs. Evil, the voice od Sally O'Malley in Horton Hears a Who, the voice of the computer in the movie Monsters vs. Aliens, and the voice of Snow White in the movie Shrek the Third. Her voice can also be heard on one episode of the animated series, Spongbob SquarePants, as the voice of the grandmother in the 2005 episode "Have You Seen This Snail?". Amy Poehler was also the voice behind Bessie Higgenbottom in the animated series the Mighty B! that aired from 2008 – 2011.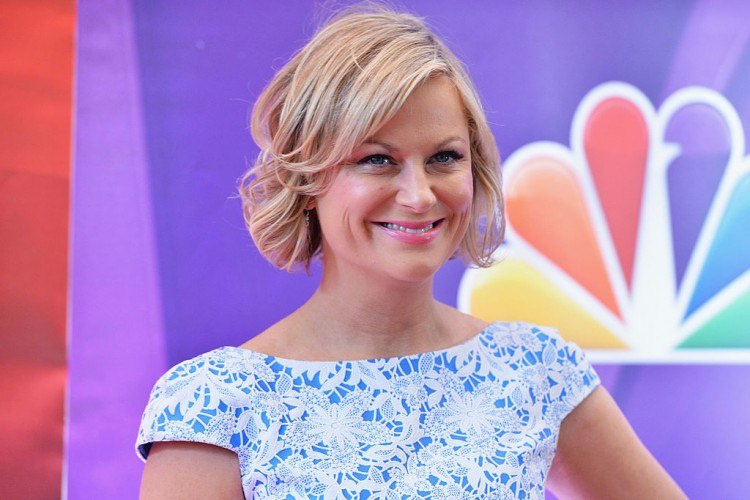 18. In addition to comedy and acting Amy Poehler is starting to spread her wings further into the fim industry. She now has her own production company in West Hollywood called Paper Kites. Amy Poehler is soley responsible for turning Broad City from a YouTube phenomena to a Comedy Central hit. She is the executive producer of Broad City, among other projects she has taken on. Between acting jobs Amy Poehler is also currently the executive producer for the new series Difficult People airing on Hulu. She has served as an executive producer on several other projects as well, including 17 episodes of the animated series,The Mighty B!, 125 episodes of Parks and Recreation, the movie Sister from 2015, and others.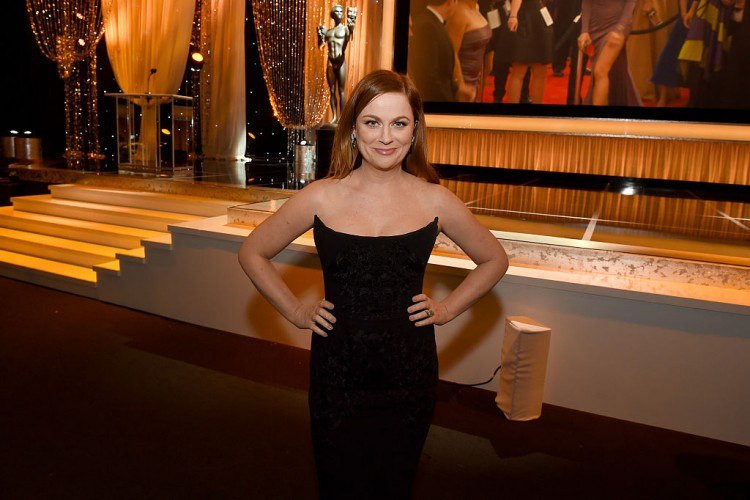 19. Along with producing, Amy Poehler has added writing to her repertoire. She has tackled this difficult task early on and has been perfecting it along the way.Amy Poehler has written 30 episodes of the series Upright Citizens Brigade, 28 episodes of The Mighty B! animated series, special material for the 70th, 71st, and 72nd Golden Globe Awards that she co-hosted with her BFF Tina Fey, and 6 episodes of Park and Recreations, to name a few.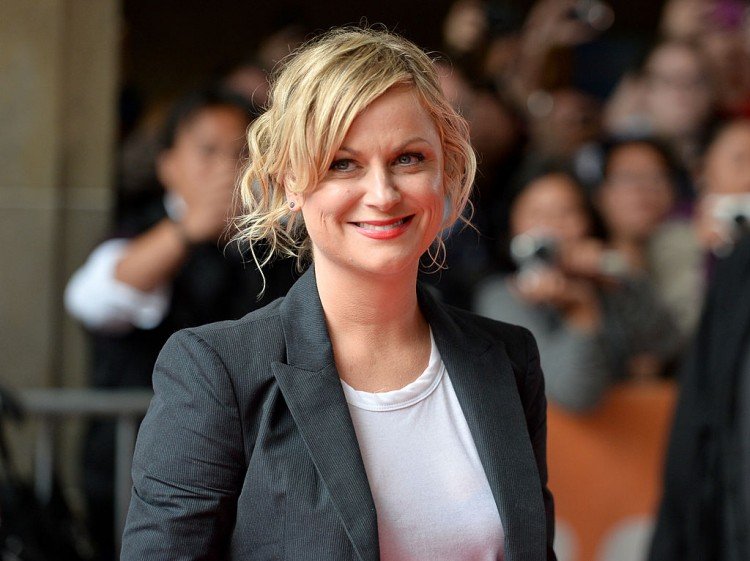 20. One of Amy Poehler's favorite hobbies involves spending time with her sons. She loves to sketch and draw with her kids, allowng their imaginations to take over. Once their drawing are completed, she tapes them to the walls and transforms the room into an imaginary, pretend mini art gallery.