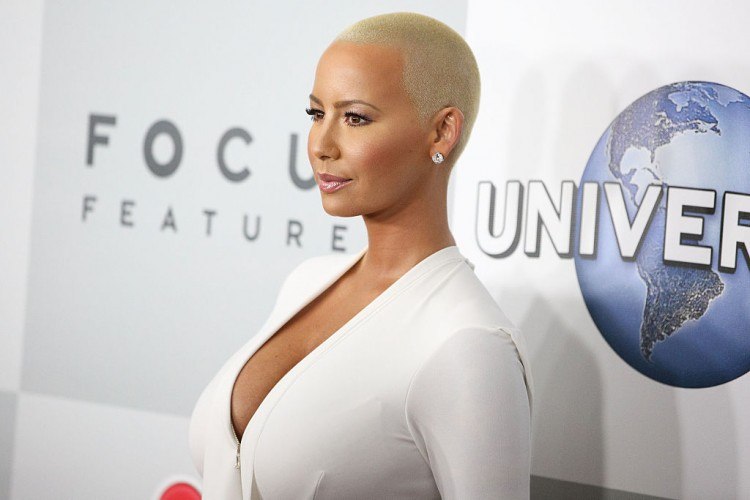 Although you may not be 100% sure why Amber Rose is famous, you have definitely heard her name and ran across her picture in magazines and all over the internet, especially those sites dedicated to celebrity entertainment and gossip. Arguably best known for having a shaved head and the amazing self-confidence necessary for a woman to pull this look off, Amber Rose is a constant presence in the tabloids, whether she is arguing with the Kardashians and Kanye West, discussing her relationship with her ex, Wiz, or talking about her friendship with Black Chyna, her BFF.
Of course, there are also times when she is simply pictured in the tabloids so that fashionistas all over the world can dissect her provocative clothing. While you may feel that you know a good bit about Amber, such as she dated Kanye, married Wiz Khalifa, and she isn't afraid to put herself right in the middle of other celebrity's drama, there is probably a lot you don't know the woman who recently started hosting her own talk show on VH-1.
From why she shaved her head to what her friends call her, here are 20 things you didn't know about Amber Rose.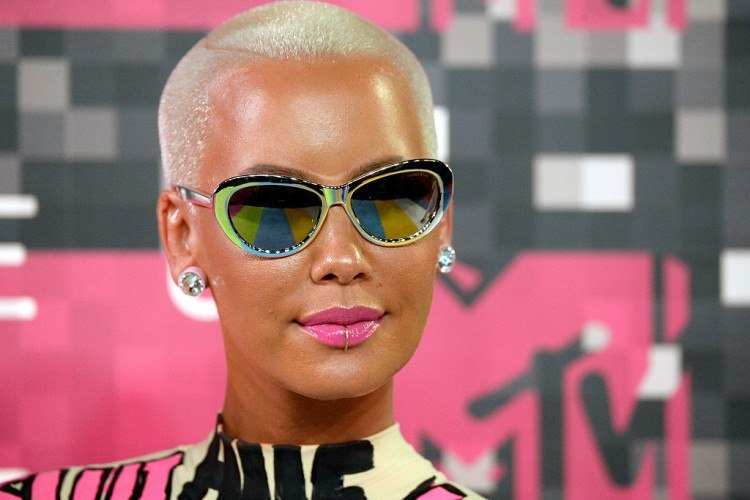 In 2009, she signed with elite modeling agency, Ford Models.
Although she was deemed too short for the runway, she was featured in a few print ads for Versace, which is no small feat in the modeling world. However, by 2010, Ford announced they were no longer representing her. Rumors swirled that she had been released because of explicit photos that had leaked of her, but she took to Twitter to deny this report. She tweeted:  "I did NOT get dropped from FORD Models my contract was up now I'm with CAA @Shelterok don't believe everything u read babe :-),"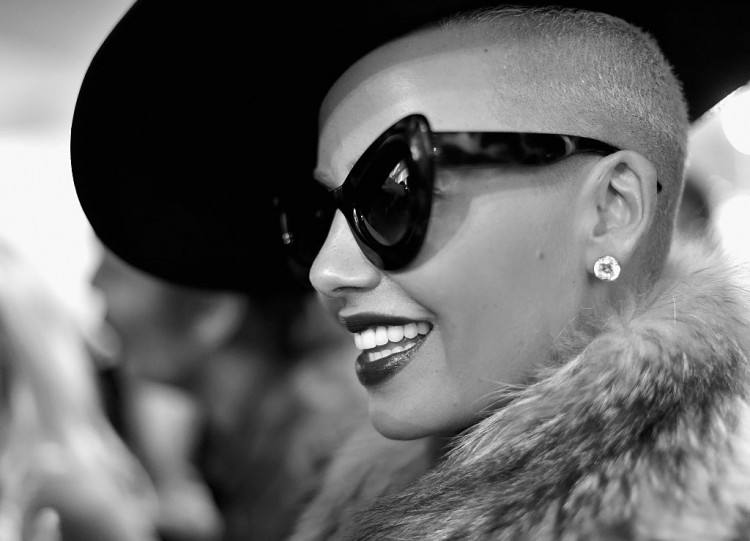 Her signature hairstyle was inspired by a hit from the 1990s (and the video for the song).
Written by Prince and performed by Sinead O'Conner, "Nothing Compares 2 You" is definitely one of the `best known ballads from the early 1990s. Amber has said that she was nothing short of obsessed with the video, even though she was only 7 years old when it was released. In a 2011 interview with Inked magazine, she stated, "When I was a little girl I used to love Sinéad O'Connor's video and song "Nothing Compares 2 U." I knew I wanted to look as beautiful as she did one day, so when I was old enough to make my own decisions, at 19, I cut it off, and it's been over eight years now."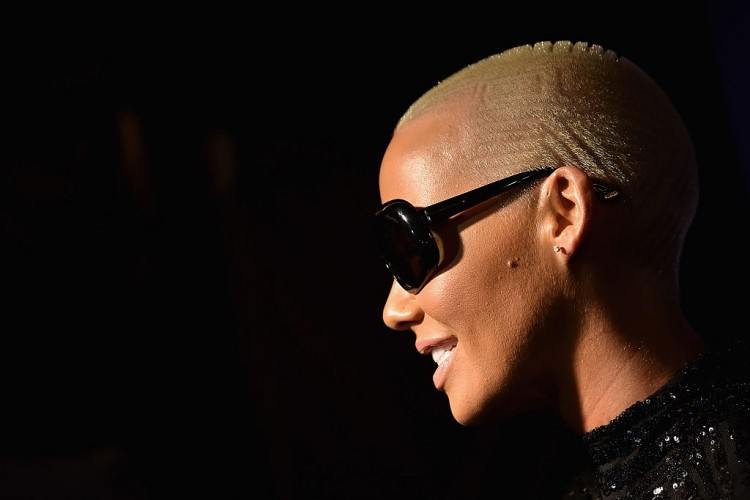 She has Twitter to thank for her marriage to Wiz Khalifa.
After dating Kanye West from 2008-2010, Amber was reportedly devastated by the couple's breakup. In fact, she had said that she cried for months or at least until she heard about an interview Wiz Khalifa had just finished doing. When asked if there was any girl he could fall in love with through Twitter, Wiz responded that it would have to be Amber Rose. When she heard about the interview, she immediately turned to Twitter and said, "That's really cute." Before too long, she said they were in love and by 2012, he had proposed.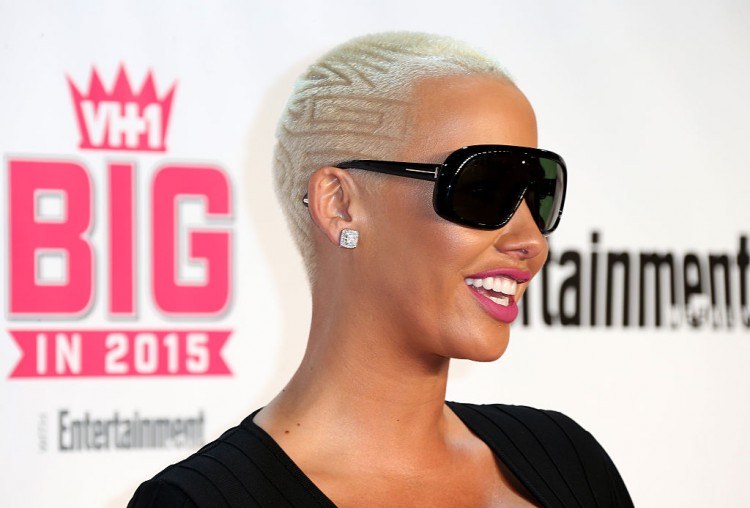 She is committed to raising her son, Sebastian, to be a feminist.
In a recent interview with People, Amber stated that her goal was to ensure her son knew the right way to treat women while growing up and as an adult. She explained,  "When my son goes to school and his friend calls a girl a hoe, I want him to be the first person to say, 'Man, that's not cool. You don't talk to women like that. That's very important to me."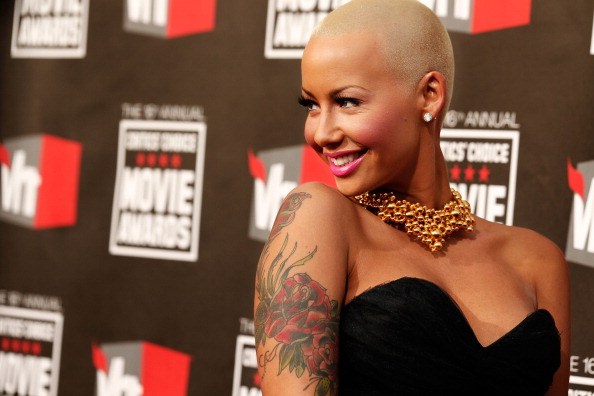 If she wasn't a celebrity, she would probably have her own restaurant by now.
In an interview with Buzzfeed, Amber admitted that she really enjoys cooking, which is why she would probably have owned a restaurant of her own if she were not busy just being a celebrity. She went on to say, "I like to cook. I grew up in Philly, so I grew up with amazing sandwiches, Italian food — I grew up very Italian. Cheesesteaks. I always wanted to open up a really cool spot out here in L.A. because you guys don't really have good food out here. It's true! Everything's, like, vegan, it's so weird."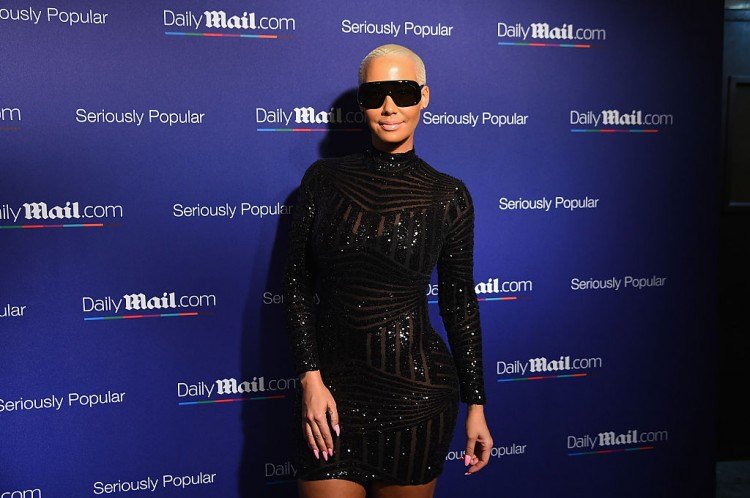 Her real name is Amber Levonchuck.
Amber was born on October 21, 1983 to Michael Levonchuck, who served in the military for 20 years, and Dorothy Rose. She was not given a middle name. By the way, her dad is of Italian and Irish descent, while her mom is of Cape Verdean Scottish descent. She grew up in South Philadelphia.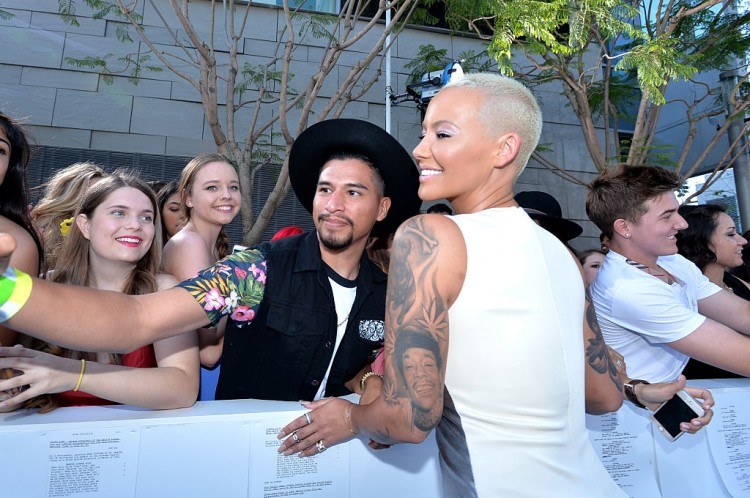 After her parents divorced, she became a stripper to help support her family.
In a 2011 interview on Jamie Foxx's Foxxhole Radio program (on Sirius), she referred to herself as a "South Philly hood rat my whole life" before admitting that she turned to stripping at the age of 15. Stripping under the name "Paris," she said she had to do some things that she was not necessarily proud of, but she always did what she had to do in order to help support her family, which included a brother.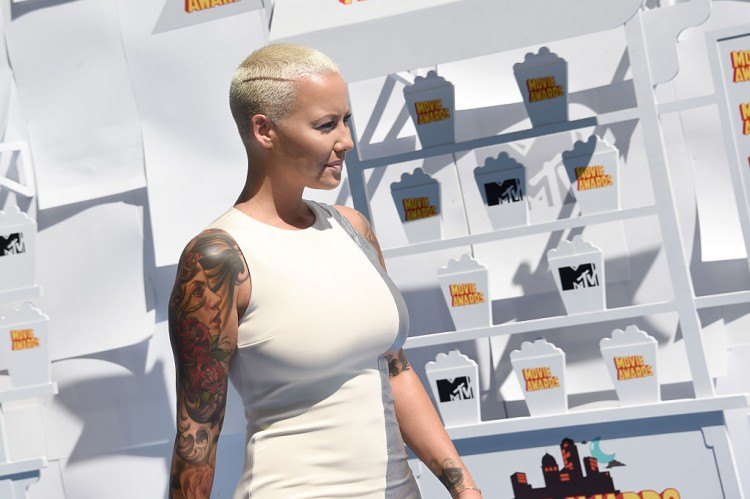 Although she drinks occasionally, she has not and will not ever do drugs.
In a recent interview promoting her new talk show, Amber stated that she does drink on occasion, but "that's about it.". What is really interesting is the fact she went on to reveal that she had never smoked marijuana, although she was married to Wiz Khalifa, who is notorious for smoking pot. She explained that she many family members who struggled with addiction, which scared her growing up.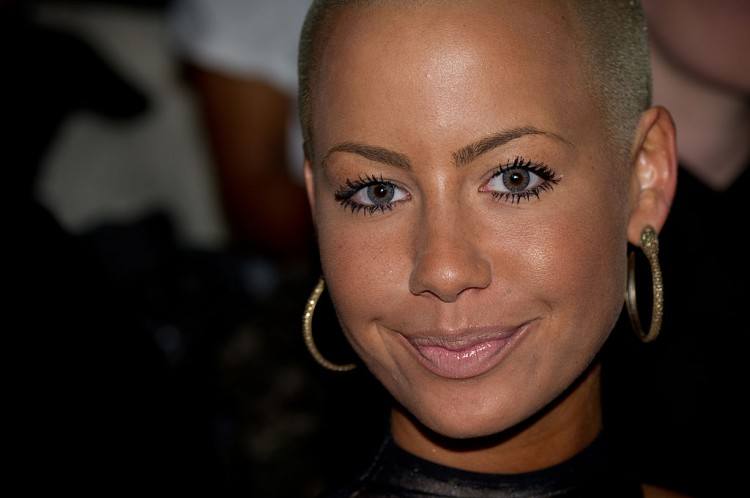 She met her BFF, Black Chyna, purely by accident.
Although they are very close and make it seem like they have known each other forever, the two have not known each other that long. She revealed that they had never met before when they walked past each other while shopping at California's Topanga Mall. The two stopped and chatted for a few minutes before Black Chyna suggested they swap numbers. Before long, Black Chyna had called Amber to set up a playdate with her son, King, and Amber's son, Sebastian. They have been best friends ever since.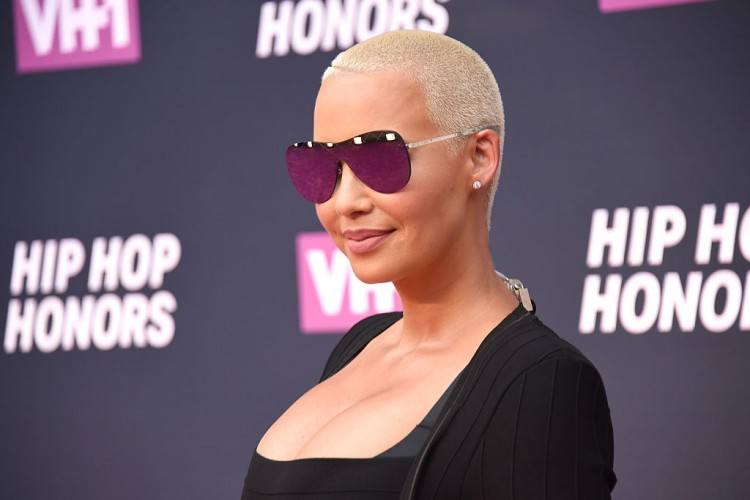 Her friends tend to call her "Muva."
According to her friends, Muva is just another way of saying mother, a nickname Amber earned well before she actually became a mom. Why? She is constantly telling people to put their seat belt on or to not drink too much. She has said that she just can't help herself. She just naturally looks out for people and gives them advice.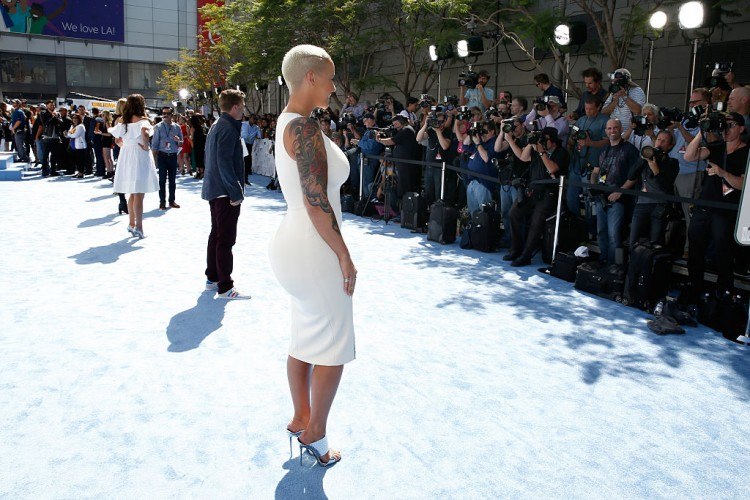 She used to be managed by a former Disney star's mom. Now, she is managed by Nick Cannon.
After her break up with Kanye West, Amber was afraid she was fading from the public eye, so she opted to try a new manager. She ended up being managed by Tish Cyrus, otherwise known as the mom of Miley Cyrus. However, by September 2014, she had decided to switch managers once again. This time she opted to sign with Nick Cannon, who is still her manager today.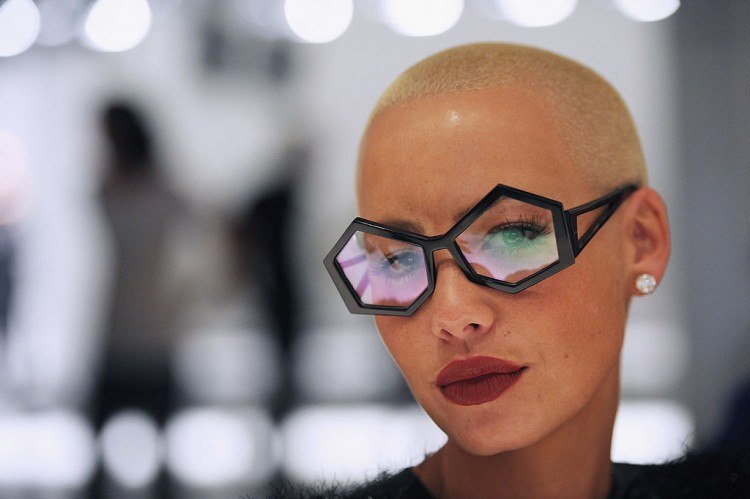 We may never know the truth about the breakup between Amber and Kanye.
You can find interviews from a "close source" that say Kanye broke up with Amber, leaving her heartbroken, as well as interviews from a "close source" that it was actually Amber who broke up with Kanye, leaving him heartbroken. Amber, herself, has referred to Kim Kardashian as a "home wrecker," insinuating she was responsible for the breakup, while Kanye's hit "Heartless" is rumored to be about how Amber played him, making her responsible. The truth is that we will probably never know for sure, but at least it gives us some more Twitter feuds to look forward to.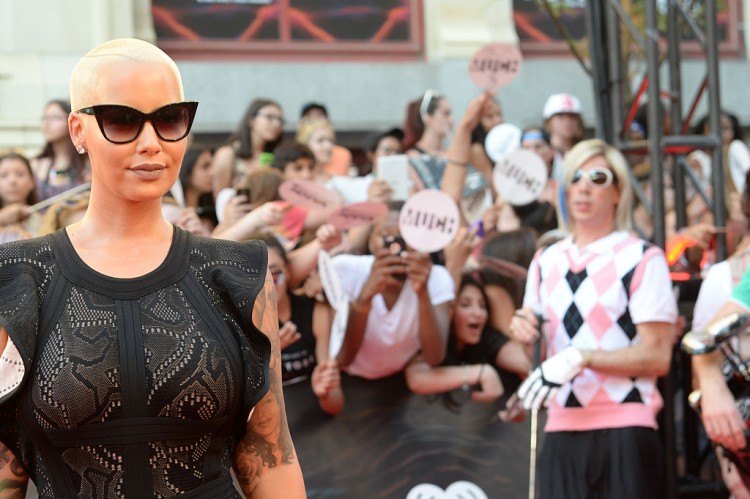 She is willing to reveal her beauty secrets.
It is impossible to deny that Amber's skin is not absolutely flawless. So, how does she ensure it stays that way? It is actually quite simple (and surprisingly cheap). She only uses Dove soap and homemade African shea butter. She has said that she believes using too many products puts unnecessary stress on your skin.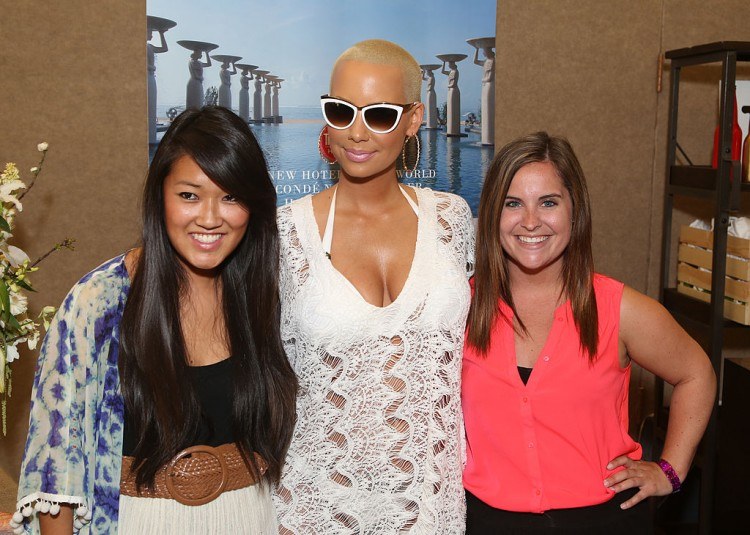 Her family had a horrible reason for not attending her wedding to Wiz.
In an emotional interview for the documentary Light Girls, Amber revealed that her family chose not to attend her wedding because she married a black man. She explained that older members of her family were biased against dark-skinned individuals and viewed their lighter skin as making them "better." She said,  "With my family, they feel like they're more superior or better than an African American because we're Creole and we have culture, and that's something I battle with most of my life."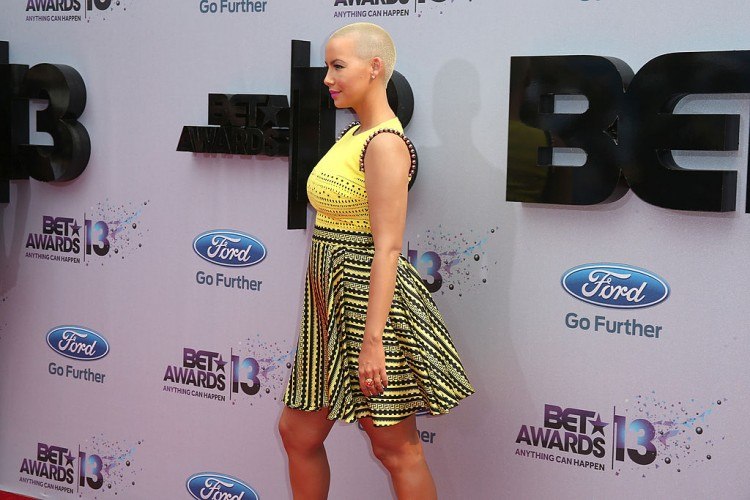 To bond with her son, Sebastian (often referred to as "Bash" or "Baby Bash"), the duo twerk together.
Amber said that it was purely by accident that she found out Bash was so impressed by her twerking skills . However, now that she knows how much he likes it, they do it together. In fact, she said that if Bash started crying on a plane, she would start twerking because it would make him happy again.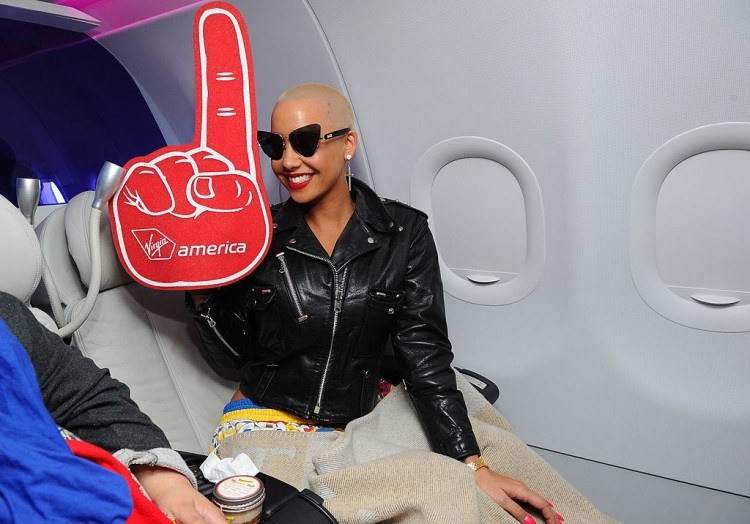 She gets absolutely furious when someone refers to her as Wiz Khalifa's baby mama.
When GQ referred to her as "Kanye's infamous ex" and "Wiz Khalifa's baby mama" in the opening paragraph of a feature article, Amber was livid. In fact, she took to Instagram to share her feelings in a tirade filled with plenty of expletives. Long story short, she wants to be seen as so much more than simply the ex of two rappers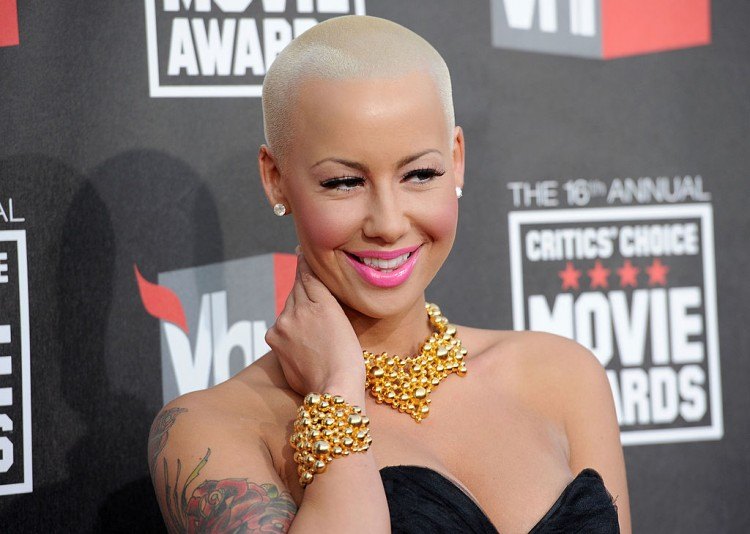 Amber has appeared in quite a few music videos.
Amber has had cameos in everything from "Massive Attack" by Nicki Minaj to "Vacation" by Young Jeezy and "You Be Killing Them" by Fabolous. Her appearance in Ludacris' "What Them Girls Like" is what caught the eye of Kanye West. The two ended up dating for just over 2 years. It goes without saying that she appeared in several of Wiz Khalifa's videos while they were dating and later married.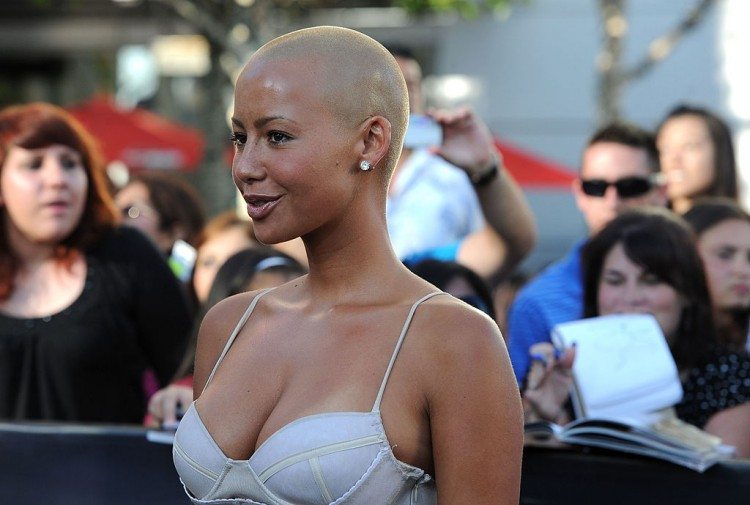 Not only is her "MuvaMoji" emoji hugely popular, but it also made her millions of dollars.
When her app was released on March 30, 2016, Amber Rose probably had no idea just how popular it would become. (The app includes more than 900 emojis and can be purchased for $1.99 in the iTunes store.) On the first day alone, the app grossed an impressive $2 million. By the way, if you are planning to download the app, you will need to be at least 17 years old due to the mature and suggestive themes, crude humor, sexual content, profanity, and infrequent drug/ alcohol/ tobacco use.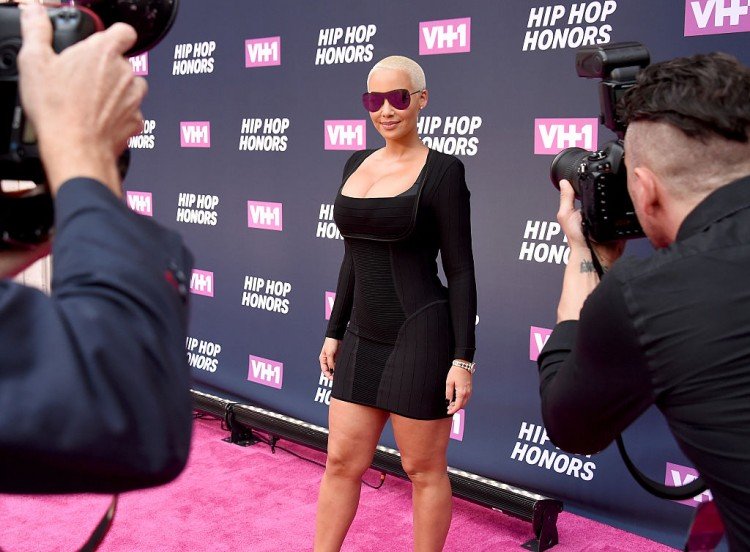 Her net worth is estimated to be in the ballpark of $5 million
Thanks to her modeling gigs, emoji app, talk show, appearance fees for appearing at nightclubs, and various acting jobs, Amber has amassed a fortune thought to be around $5 million. Plus, she was awarded a $1 million settlement in June when her divorce from Wiz Khalifa was finalized (This had been allocated for in their prenuptial agreement). On a side note, she will also receive $14,800 a month in child support for 3-year-old Sebastian.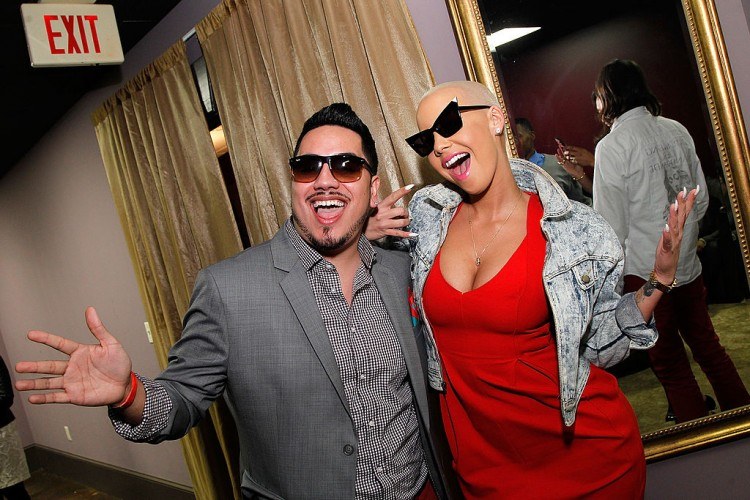 She developed her love for dressing provocatively at a young age, much to her mom's chagrin.
In her book Amber admitted that while she was a young teenager, she would walk out of the house in sweatpants and a sweatshirt, but the minute she got out of her mom's sight, she would take them off and expose the "little booty shorts and tank top underneath." Then, one day her mom happened to drive right past her after she had stripped down to her "sexy outfit." By the end of the night, her mom had cut her shorts with a pair of scissors. Eventually, her mom realized that this was the way Amber was going to dress, whether or not she approved.