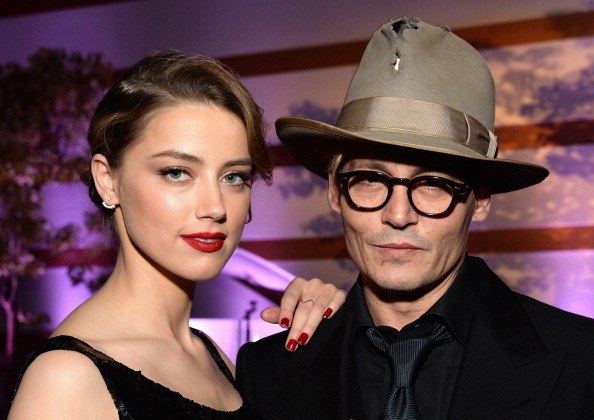 You may or may not have heard of Amber Heard before she married Johnny Depp. Of course, now, that she has filed for divorce and accused him of domestic violence, you have definitely seen and heard her name everywhere (at least on the internet and in the tabloids). But, what do you actually know about the lesser known 30-year old actress who was raised right outside Austin, Texas in Manor, Texas, a town with a population of less than 7,000? Not much, right? From her favorite activities and hidden talents to what she really loves in life, here are 20 intriguing facts that you probably do not know about Amber Laura Heard Depp.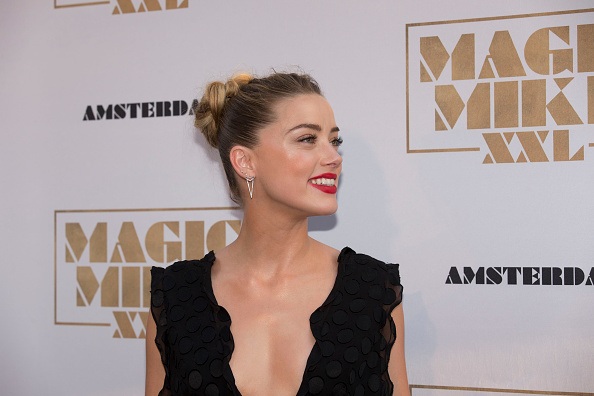 1. Her marriage to Johnny Depp was not the first time she walked down the aisle.
Okay, technically gay marriage was not legal when Amber "married" ex-girlfriend, Tasya Van Ree, in 2008, but that did not stop the couple from entering into a domestic partnership during which Amber had her last name changed to Van Ree. In 2011, they held a private ceremony in New York City declaring their love for each other, though they did not actually marry at that time either. This made it easier for Amber to change her last name back to Heard in 2013 after meeting and getting engaged to Johnny Depp. Rumor has it that Amber and Tasya have remained friends, which Johnny did not particularly care for.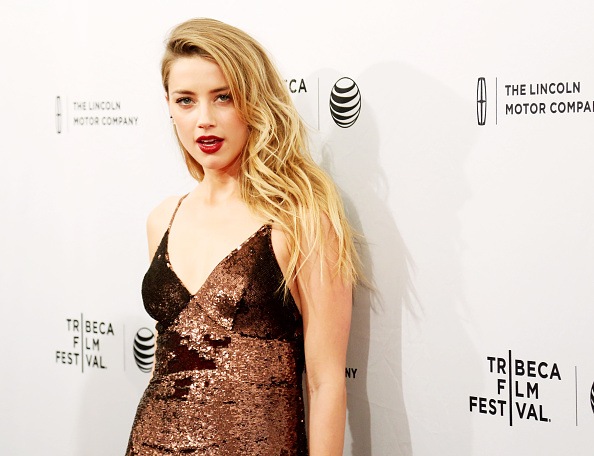 2. She's trilingual.
Sure, she speaks English, but Amber is also fluent in Spanish, a language she reportedly picked up while growing up in Texas and hanging around many of the Spanish speaking laborers her dad, a contractor, often hired. In addition, she is fluent in American Sign Language, which she learned auditing a class at an Austin community college. It turns out that some of her closest friends at that time in her life were deaf and she wanted to be able to communicate with them without using a piece of paper.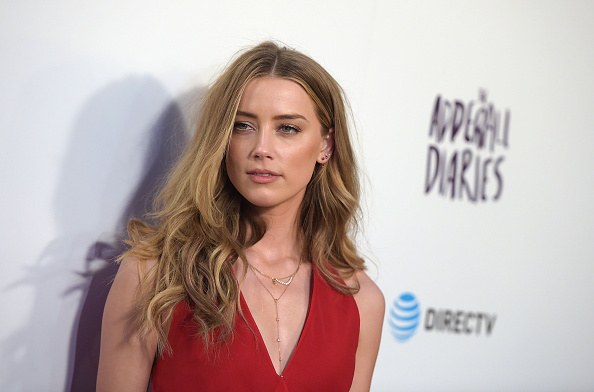 3. She is definitely the star you want to invite to your next swimming party.
At the age of 13, Amber admits she added a few years to her age in order to become a licensed lifeguard and work at a local pool. According to several articles, she has continued recertifying as a lifeguard ever since despite turning to acting. Interestingly, even during her days of working as a lifeguard, she never had to save anyone.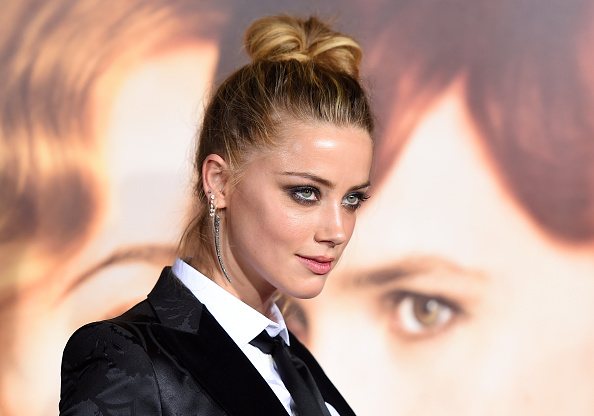 4. She loves to read and collects antiquarian books.
In a number of interviews, Amber has thoroughly discussed her love for reading. She admits to traveling with a minimum of seven books in her suitcase at a time, such as "The Jefferson Bible: The Life and Morals of Jesus of Nazareth" written by Thomas Jefferson. Not only has she said that she can talk about literature for hours, but she has a line of Rubáiyát of Omar Khayyám, a Persian collection of poems tattooed on her side in Farsi.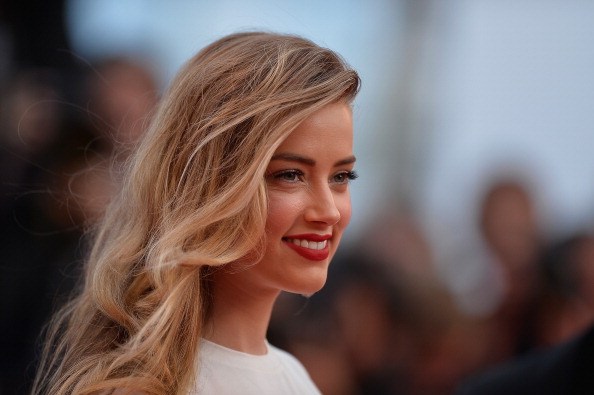 5. At the age of 16, she dropped out of high school, got her diploma through a home-study program, and headed to Hollywood to become a star.
Oddly enough, her parents were not particularly enthused by her plan, so she gradually made her way from Texas to New York City, and finally LA by moving out without actually telling them until she was subletting a duplex in LA. (She told them she was traveling with friends, according to an interview she did with Marie Claire magazine.) In the beginning, she was able to get a few modeling jobs, including a part in a 2011 Guess jeans commercial. She also picked up bit parts in Friday Night Lights, Pineapple Express, and North Country, where she played a young Charlize Theron. Before she turned 18, she would forge her parent's signature or use fake IDs any time she had to sign any type of paperwork in order to work.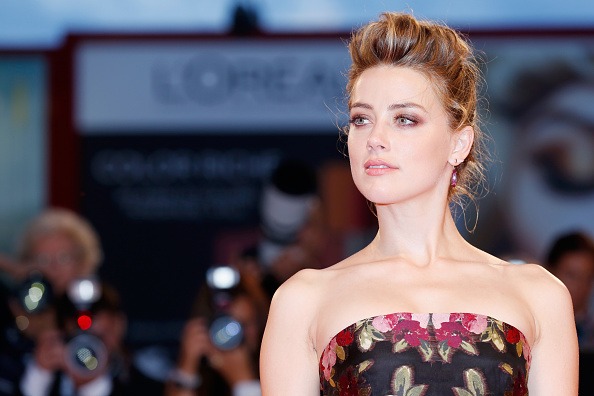 6. She beat out several talented actresses to earn her role in The Rum Diary.
First, this is important because it was while filming this 2010 movie that she met Johnny Depp, which eventually led to the end of her relationship with Tasya Van Ree and Depp's relationship with his partner, Vanessa Paradis. However, they reportedly did not start dating until 2012. So, who did she beat out to win this role? None other than Kiera Knightley and Scarlett Johansson, which took several auditions to do.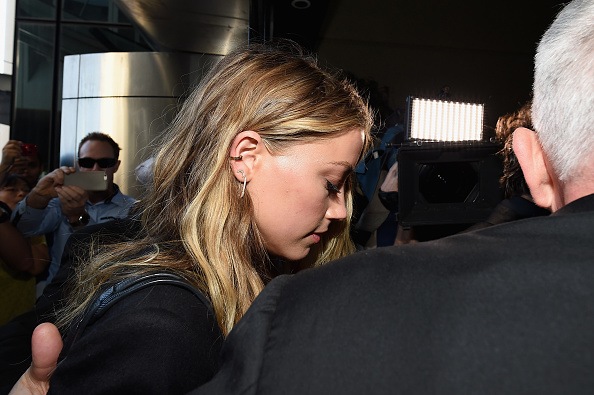 7. She has a serious appreciation for classic cars.
Apparently, Amber has always had a love for classic cars and has owned quite a few of them during her 30 years. While this isn't all that interesting, the next fact is. She actually fixes them up herself, primarily using parts she finds and purchases on eBay. Her two most recent projects were a 1967 Mercedes 250SL and a 1968 Mustang.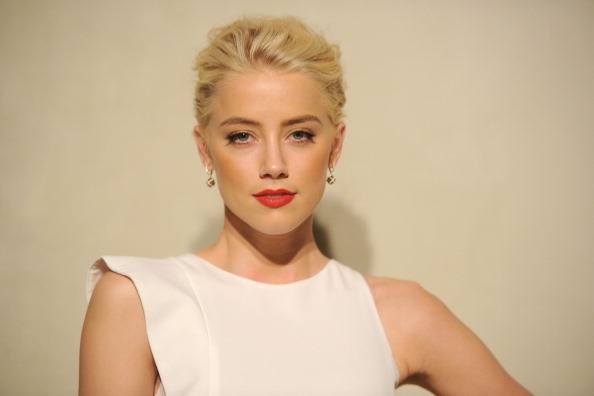 8. She also has an appreciation for guns.
Now this could be attributed to growing up in Texas, where she learned her way around firearms at a young age. Her first gun, which was a gift from her father, was a .38 special with a pearl handle, but she also been the proud owner of several other firearms, including a .357 Magnum. Currently, she is an active member of a gun club.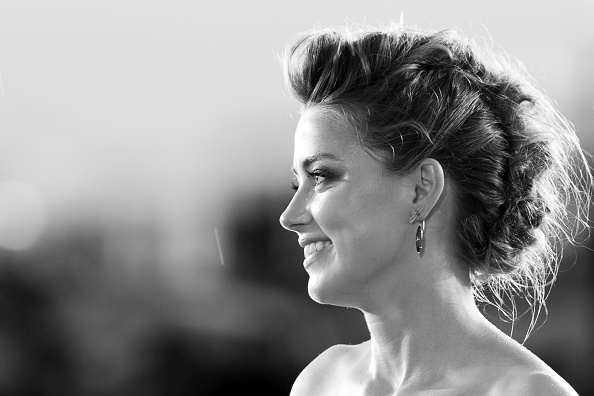 9. Despite being raised as a Catholic; she now identifies as an Atheist.
At the age of 16, Amber lost her best friend in a car accident. (Incidentally, when she dropped out of school, she had been attending a Catholic high school.) After this event, she declared that no God could possibly be so cruel as to take the life of a healthy, young girl. Around the same time a boyfriend introduced her to the work of Russian-American writer and philosopher, Ayn Rand. These two things led to her decision to become an Atheist. Today, her favorite author in Ayn Rand. In fact, Amber lives her life based on one of Ayn's quotes, "All I've ever needed is myself."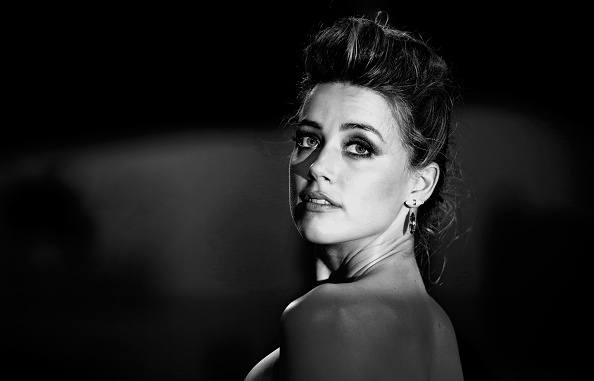 10. She is very close with her younger sister, Whitney, who actually looks just like her.
Amber is often seen out with her sister, whether they are shopping in Rio de Janeiro, Brazil or grabbing a quick lunch in LA. In fact, not too long after Amber settled in LA, Whitney joined her. Incidentally, Whitney is rumored to have been dating singer Ryan Adams following his divorce from Mandy Moore. So, how did they meet? They were set up by Johnny Depp.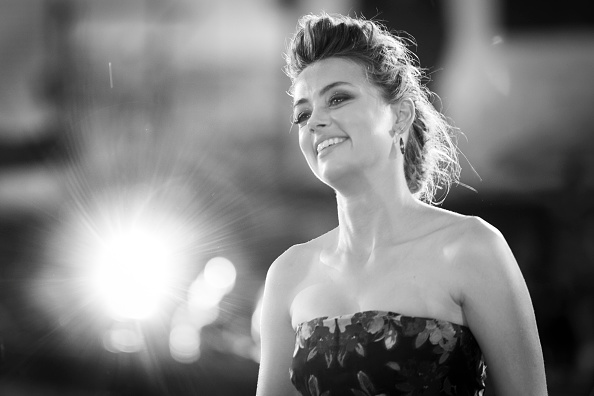 11. She once was asked to lose 25 pounds for a role and she did it.
In 2007, Amber was told she had won the role of Greta Matthews in the CW Network's Hidden Palms. There was just one stipulation. She had to lose 25 pounds off her already thin frame first. After four months of intense daily workouts and a complete ban on all carbs, she managed to do it and filming started. The show debuted on May 30, 2007 to dismal ratings that never got any better. Although the network had requested 12 episodes, only 8 aired before the show was cancelled.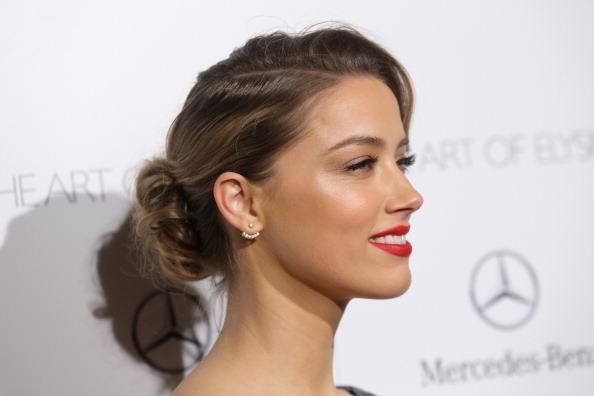 12. Amber has appeared in a couple of music videos.
In 2003, Amber appeared in the Kenny Chesney country music hit "There Goes My Life" as the grown daughter who was leaving for college. In 2005, she was cast in Eisley, an Indie rock band's, video "I Wasn't Prepared" as Hannah. If you have ever seen either video, you will know that they are completely different from one another.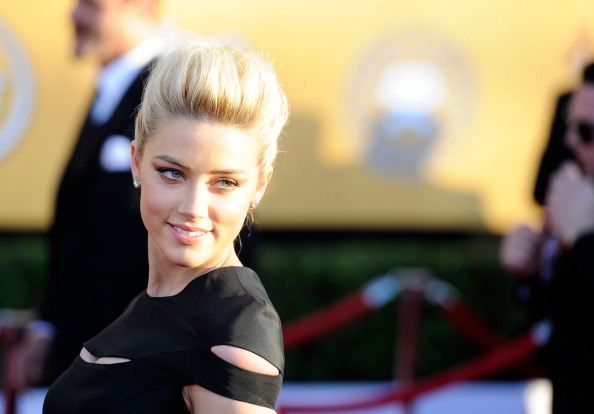 13. She is very particular about her diet and is an avid label reader.
During a 2011 interview with Women's Health magazine, Amber stated that she prefers fresh foods, with a focus on vegetables and lean protein, but will buy packaged foods. However, she always takes the time to look over the ingredients and tends to leave behind anything with an ingredient she does not recognize.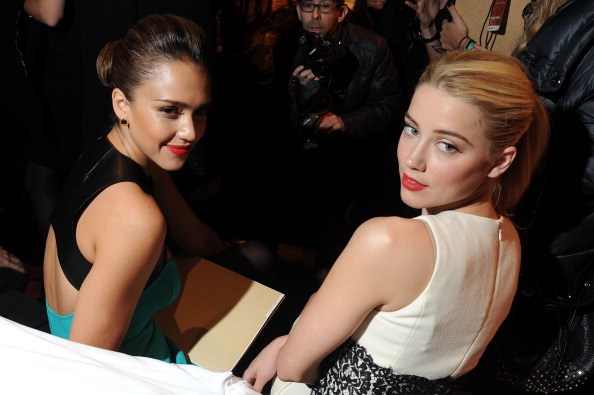 14. Amber has to work hard to stay in shape.
In the same interview with Women's Health, Amber was quick to point out that she has to work out and watch her diet to stay thin, which she said was not always easy in a town where most women want you to believe that they are just naturally a size 2. She reports that she exercises every day without fail. Her favorite activities include playing tennis, taking Pilates classes, and running, which she considers to be one of the most time-accommodating exercises you can do.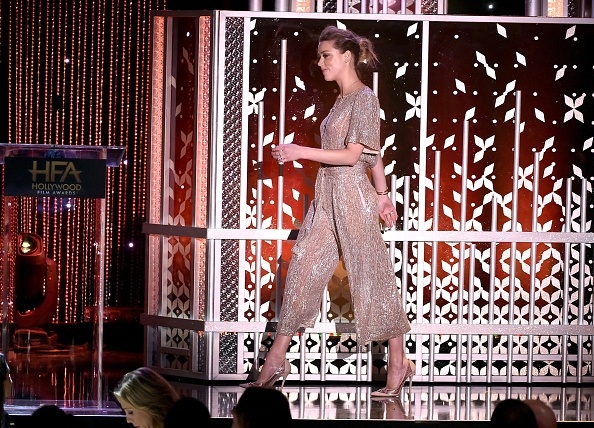 15. Despite her desire to stay in shape, she still has a fondness for Southern comfort food.
Growing up in Texas, Amber was introduced to all kinds of Southern favorites, including red velvet cake. Today, she is still a huge fan of Southern food, as well as Italian food, though she admits that she prefers to cook it herself. In fact, she once admitted that she likes to cook and host dinners for family and friends anytime she is in LA, which often include plenty of Southern favorites.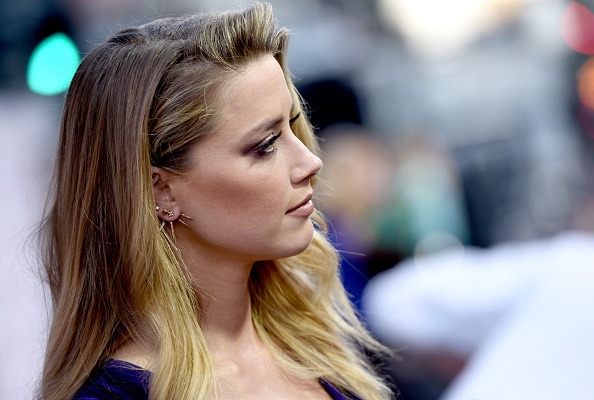 16. Amber has always secretly dreamed of becoming a writer.
Obviously, she loves to read, so you would think that becoming a writer would be a pretty easy jump to make. Unfortunately, she does not think that she would be a very good writer and plans to stick to reading what other people have written.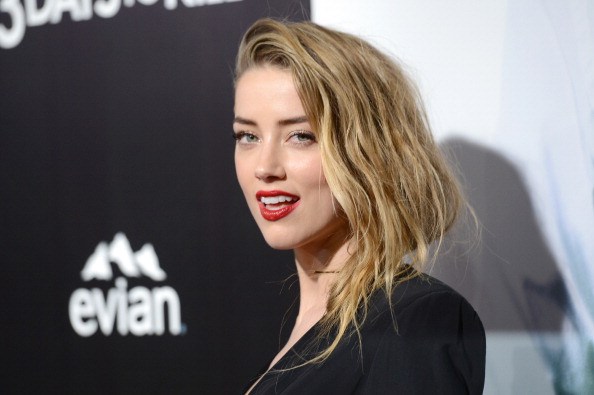 17. She really prefers that her private life be kept private.
Amber has said several times that she really has no desire for the public to know everything about her. After getting engaged to Johnny Depp, the paparazzi became such a big problem that she resorted to renting rental cars, which she changed out weekly, because they knew the Mustang she drove. To determine if a friend is a true friend or not, she has the tendency to pass out fake information about herself to them. Then, if she sees a fake item appear in the press, she knows she can't trust them and distances herself.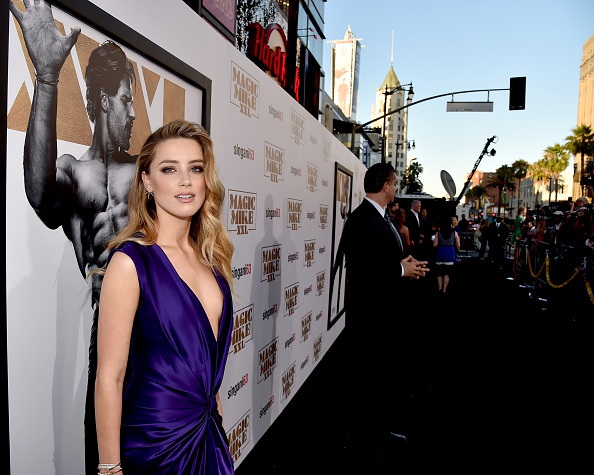 18. She has quite an impressive and varied group of close friends.
From supermodel Cara Delevingne to Olivia Wilde, Nicole Ritchie, Channing Tatum, Evan Rachel Woods, James Franco, Zac Posen, and Michael Kors, Amber has plenty of famous friends. In addition, she remains close with her ex Tasya, as well as Amanda De Cadnet (a former British wild child who now hosts a late-night TV talk show on Lifetime) and Raquel Pennington, a yoga enthusiast who filed court documents claiming she had been present during fights between Amber and Johnny and witnessed abuse. Another friend is photographer iO Tillett Wright, who actually moved into Amber and Johnny's LA home to keep her company while Johnny toured with his band.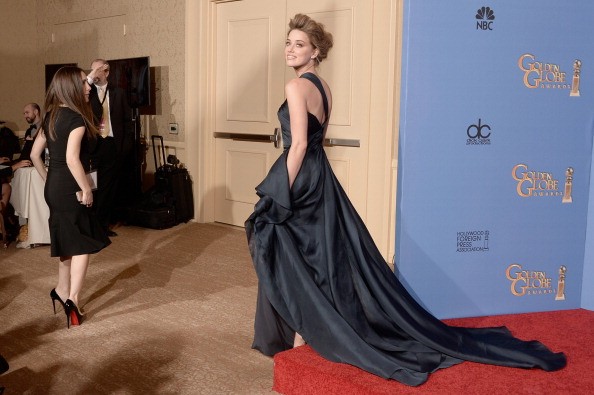 19. Amber is a bit of an adrenaline junkie and enjoys sports and activities that many people consider dangerous.
From an early age, Amber loved helping her dad train horses, as well as going on horseback rides. As she got older, she took up rock climbing and developed a love of bungee jumping. Later, she added diving to her list of favorite activities. Today, she still does them all, especially horseback riding, which she considers one of the best ways to pass the time. Oh, and don't forget, she loves spending time at the gun range.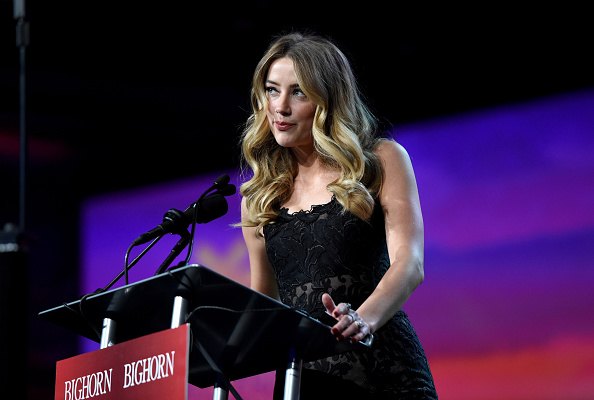 20. Apparently, being Amber Heard is expensive.
When she filed for divorce from Johnny Depp and requested $50,000 a month in spousal support, Amber was required by the Los Angeles Superior Court to document her income and expenses. She reported that her monthly rent is $10,000, while it costs her around $2,000 a month for food and an additional $3,000 a month for healthcare expenses that are not covered by insurance. Finally, she spends an additional $10,000 on incidentals, including pet care/ supplies and fees for her agent, attorney, and public relations team, $2,000 for clothing, and another $10,000 on entertainment and vacations. When you factor in a few smaller expenses, it costs her around $43,700 a month to live.