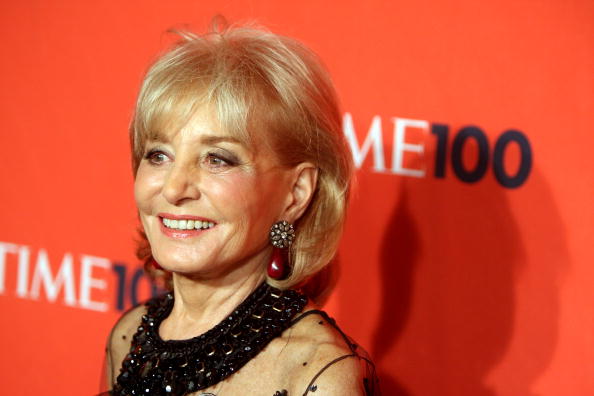 It's hard to believe that Barbara Walters is 87 years old but it's true!   Just remember folks.  Not ALL of Hollywood is plastic.  Granted many women celebrities have had plenty of work done to keep their glow, but bear in mind they also work extremely hard to look as good as they do at the ages that they are. So in honor of all those women over the age of 50, we salute you ladies.   Here's our compilation of 30 celebrity women who have aged extremely well.
Be sure to click "next" for each beautiful lady! (Photo by Stephen Lovekin/Getty Images)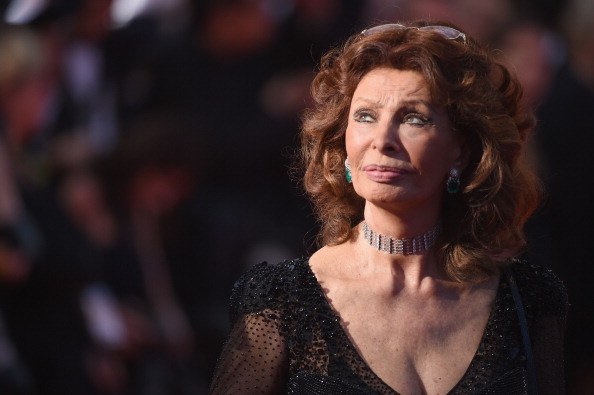 Sophia Loren – 82
She is one of the most iconic women in Hollywood, and at the ripe young age of 81, she's looks just as amazing as she always has. She's been a beauty her entire life, and she's not afraid to embrace her age as it gracefully and naturally happens to her. This, in our opinion, just makes her that much more gorgeous. Most of us only hope to look half this amazing when we reach this age. You simply would not know by looking at Sophia Loren that she is 82 years-old.
Photo by Ian Gavan/Getty Images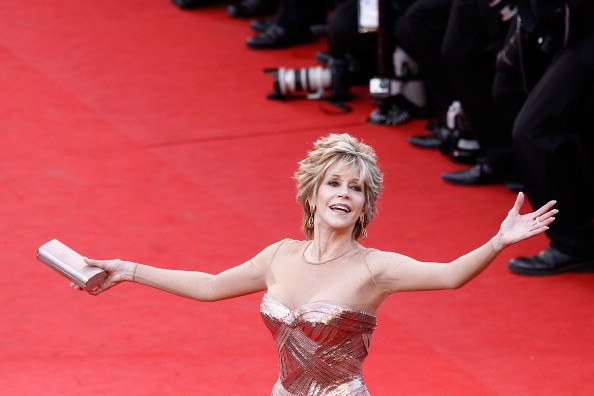 Jane Fonda – 78
You don't get any more gorgeous than Jane Fonda. Perhaps it was all the exercise videos she produced when she was younger, or just those fashionable leotards that helped her stay so fit and gorgeous. Either way, Jane Fonda is one of the most ageless, graceful, elegant and lovely ladies in Hollywood. Even at 78 she is still just as beautiful as she was in her 30s, and we wouldn't know she's less than 3 years from 80 unless we knew it.
Photo by Andreas Rentz/Getty Images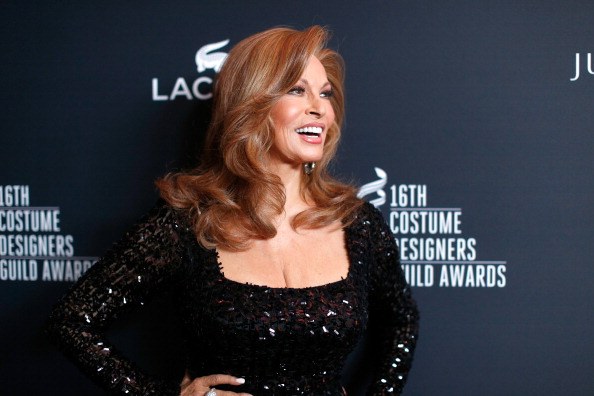 Raquel Welch – 76
To look like this at the age of 76 is what all women want. Raquel Welch is a stunner, and she always has been. We don't know her secret – we do suspect she uses Botox – but we do know she's been rumored to have gone under the knife as recently as this year. However, even if she did have some plastic surgery, she didn't go overboard. She looks lovely, not too young and not inappropriate for her age. She's lovely.
Photo by Christopher Polk/Getty Images for CDG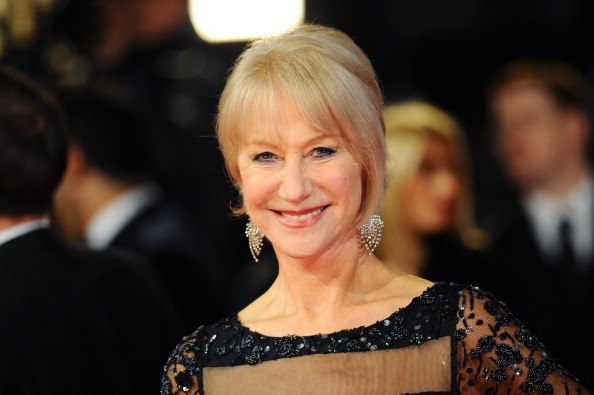 Helen Mirren – 71
If there ever was an example of a Hollywood actress that doesn't need any plastic surgery, it's Helen Mirren. Does anyone age this well in real life? She's embraced the change sin her skin and her face. She hasn't had tucks and trims and fixes to help her look younger – and her eyebrows move! It's rare in Hollywood for a woman to embrace her wrinkles and her aging face, but when your "aging" face is this gorgeous, who cares?
Photo by Anthony Harvey/Getty Images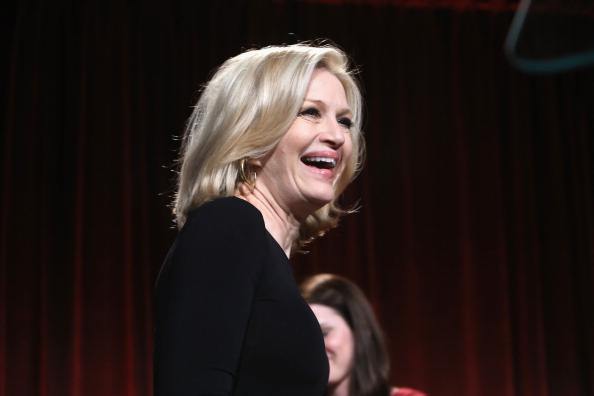 Diane Sawyer – 70
To be quite frank, we never would have pegged Diane Sawyer as 70. Frankly, we assumed she was in her mid-50s thanks to her ageless beauty. Always a class act and a lovely woman, Sawyer has embraced her age and worked it to her advantage. She clearly has no desire to hold onto her 30s or 40s; she's embraced the fact that she's getting older and she looks amazing. We envy her beautiful face at this age, and hope that we can achieve something like it when we reach this milestone.
Photo by Anna Webber/Getty Images for Can-Do Awards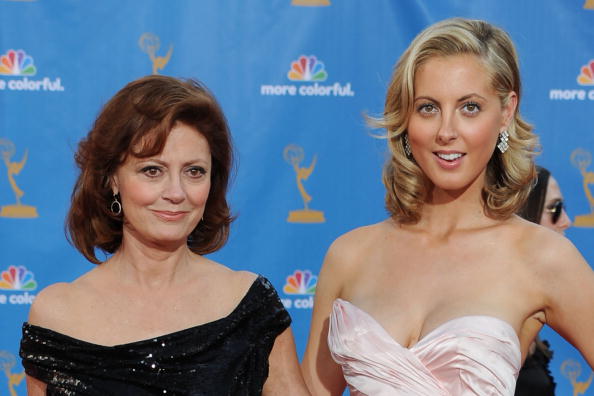 Susan Sarandon – 70
At 68, she's one of the most beautiful leading ladies in Hollywood. She's also a new grandmother, but she doesn't look like it. She's not one to go for plastic surgery to help her age, even though some women do this quite well. She's as natural as you might imagine, and she's carrying herself quite well. In fact, she credits her active lifestyle for her great body and appearance, and says that you only look as old as you feel.
Photo by Frazer Harrison/Getty Images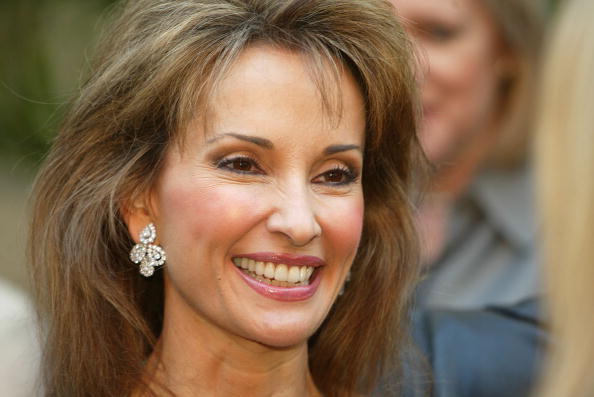 Susan Lucci – 69
While Susan Lucci is known to use Botox and possibly a few other helpful things to keep her looking young, it's working for her. She's aging very gracefully even with her help. Some women can't pull that off, and they end up looking botched and scary as they use enhancements at a certain age. Lucci, however, has managed to look just as good at 68 as she did when she first became famous in Hollywood. We imagine she will continue to look gorgeous the rest of her life.
Photo by Kevin Winter/Getty Images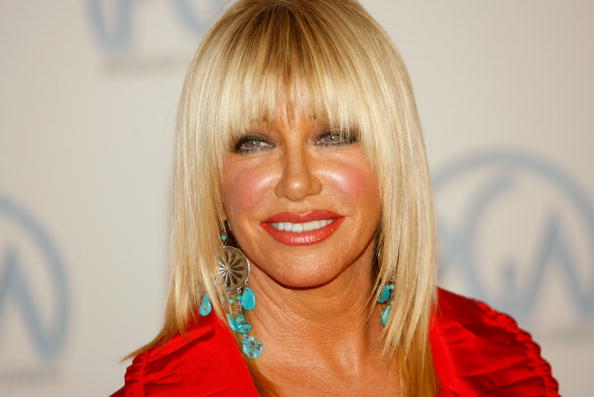 Suzanne Somers – 70
She's been a stunner since she became famous, but she's looking as good as ever at 69. Her skin is fresh and her face is rosy, and she's kept herself in wonderful shape all these years. It might be that thigh master, but we can't say for certain. Suzanne Somers is one of the most gorgeous women in Hollywood even in her late 60s. We can only hope that we as women look this good when we are preparing to celebrate our 70th birthdays.
Photo by Kevin Winter/Getty Images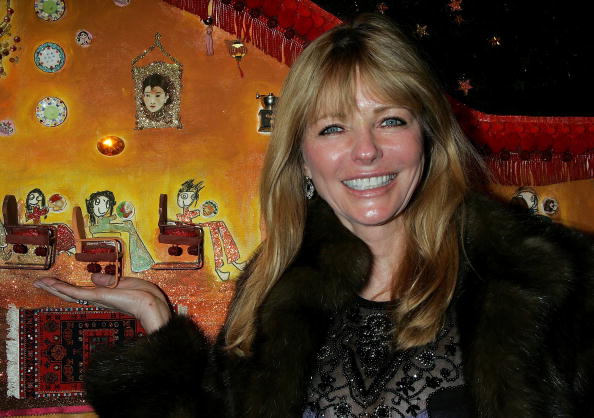 Cheryl Tiegs – 69
There is only one word we can use to describe Cheryl Tiegs; adorable. She is just as fresh-faced and adorable at 68 as she was any other point in her life. The actress hasn't seemed to age a day in the past several decades, and that's an impressive feat in a world such as Hollywood. Her ageless beauty is certainly enviable, and we only hope that one day we look as fresh and young as Tiegs does when we reach this age.
Photo by David Livingston/Getty Images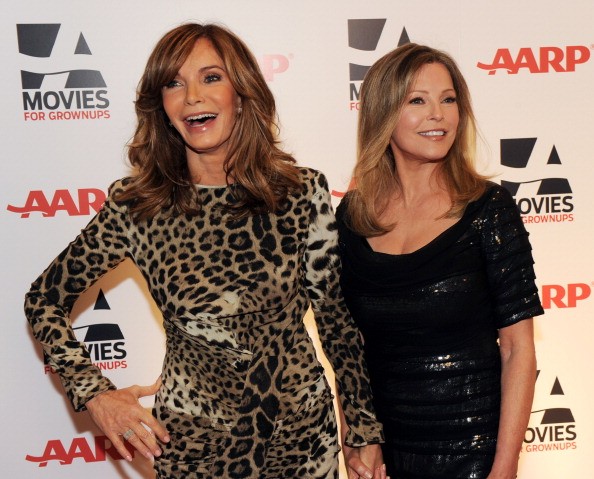 Jaclyn Smith – 71
The fashion designer and former Charlie's Angel is looking great at 71. The actress has really done an amazing job taking care of herself, and we love that she has kept her dark hair at this age. It's a classic trait that's so very Jaclyn Smith of her, and it keeps her looking very young. You could say her vibrant personality and her impressive energy level probably also keeps her young and in shape. When you're as busy and active as Smith, there isn't time to age.
Photo by Kevin Winter/Getty Images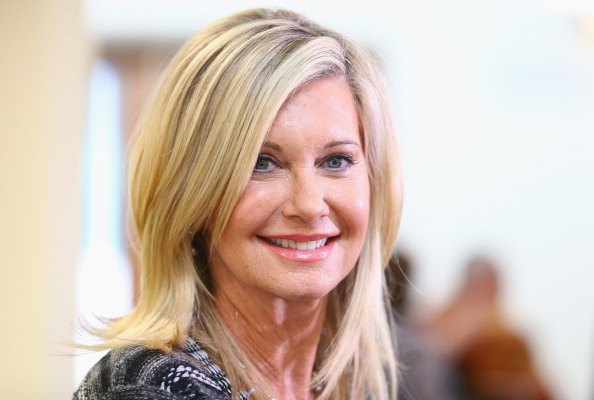 Olivia Newton-John– 68
What we love about Olivia Newton-John is the fact that she's just so beautiful. She has wrinkles, and she has laugh lines. She has aged since her days as Sandy on Grease, but not unwell. In fact, we think she might be the celebrity in her 60s that's aged better than anyone else in Hollywood. Perhaps her very sweet and open personality is what makes her so gorgeous, but it undeniable that time has been very, very kind to her.
Photo by Robert Cianflone/Getty Images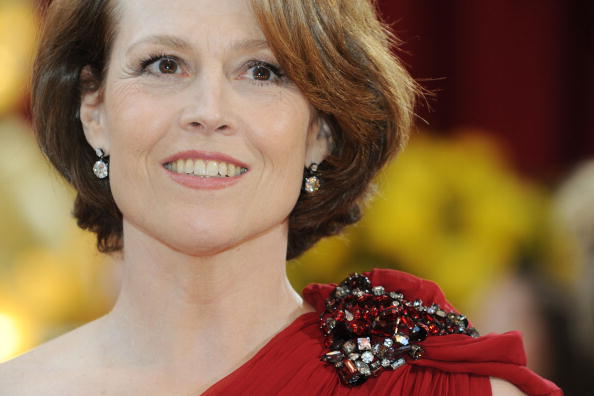 Sigourney Weaver – 67
She's 67? No way! She's too gorgeous to be this age! The gorgeous actress is one of the very few people in Hollyood that has truly aged in a way that doesn't look as if she's had any  help. She looks like she has great genes and that's what's kept her looking this good all these years. There are so few women in the world that would hit the red carpet with laugh lines and the beginnings of wrinkles, but Sigourney Weaver rocks hers.
Photo by Frazer Harrison/Getty Images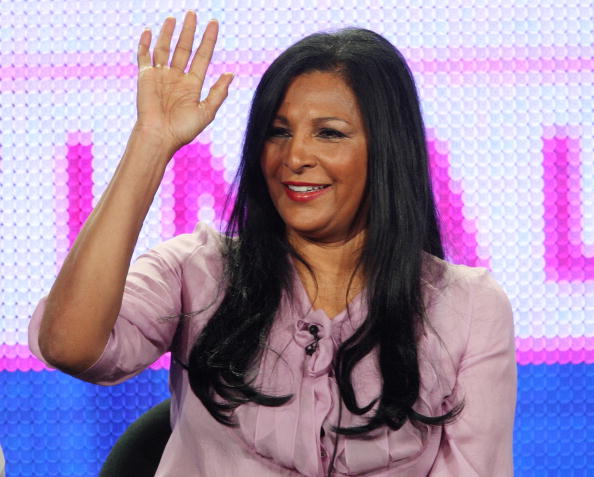 Pam Grier – 67
Pam Grier is 67, and she doesn't look a day over 40. What's even more impressive is that she doesn't look like she spends any time in the doctor's office asking about Botox or plastic surgery, either. She's one of those women who is so naturally beautiful she simply does not need any help with her face as she ages. She's managed to do it very well on her own, without any help to this point. And we are impressed by her timeless beauty and ageless grace.
Photo by Frederick M. Brown/Getty Images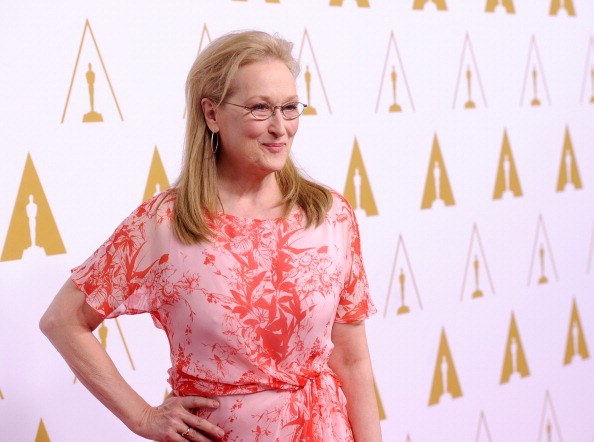 Meryl Streep – 67
She is the perfect example of an actress not afraid to get older, and not afraid to welcome and embrace her age. She doesn't care to be 30 anymore. She's said that she prefers to grow older because with it she's learned to become happier, more content and less tolerant of things and people that bring anything but positive behavior and attitudes into he life. At 66, she appears to have had no work done, and she looks better than ever. She's always been gorgeous, but we love this Meryl Streep.
Photo by Kevin Winter/Getty Images
Jane Seymour – 65
Jane Seymour does not age. She has not aged a day in decades. She might have matured a bit since she became famous, but she hasn't aged. At 65, she has the youthful appearance of someone in her 40s. She certainly doesn't look like she's growing older at all. Her fresh face, long hair and graceful figure make her appear much younger than she really is. She's been known to say that her active lifestyle is something she credits her good looks for, but she's apparently also got some great genes.
Photo by Imeh Akpanudosen/Getty Images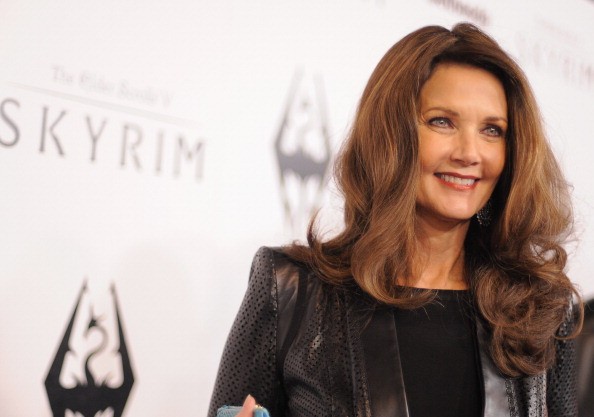 Lynda Carter – 65
Remember when she was young and she was the most amazing actress in the world? Every little girl wanted to be a superhero like Lynda Carter, and she still looks just like that superhero even at 64. She's aged so well, and in such a lovely way, that it's almost unbelievable. She's one of those women who doesn't seem to have an issue with gravity and age and all the negatives that come along with it. Good for her for being absolutely stunning no matter her age.
Photo by Jordan Strauss/Getty Images for Bethesda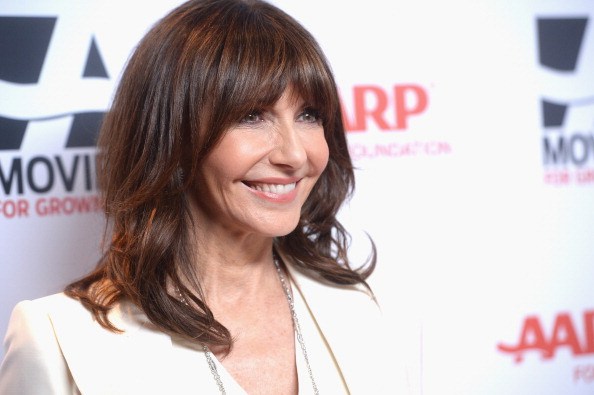 Mary Steenburgen – 63
Sure, she has lines on her face. Her skin isn't as perfect as it was when she was younger, and she's not trying to hide her lines and wrinkles; that's what we love about her. Mary Steenburgen has managed to do something so few women can do, which is age in a way that doesn't make her look as if she's aged at all, even if you can see that she's aged. It might not make sense, but even though she doesn't look like she's trying to fight age, she still doesn't look her age.
Photo by Michael Buckner/Getty Images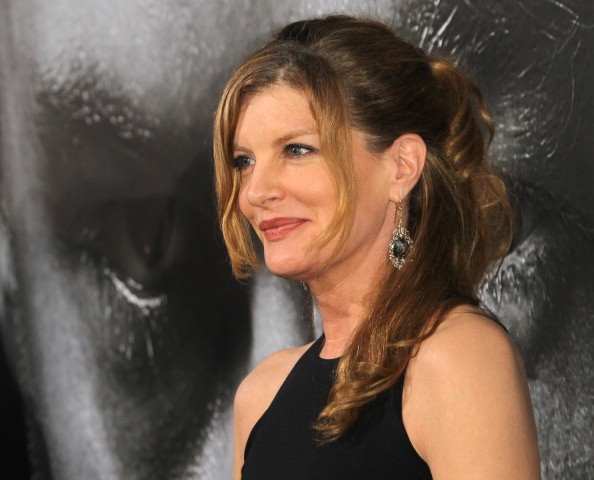 Rene Russo – 62
Rene Russo is just lovely. She is a woman who has always appeared genetically blessed, but never more so than now that she's entered into her 60s. Her skin is flawless, her smile lovely, her naturally aging face looks amazing; there's nothing about her that isn't completely elegant and chic. She's managed to figure out some way to age in a manner that allows her to keep looking like she's still in her 30s, and she needs to figure out what it is and sell it to everyone else.
Photo by Frederick M. Brown/Getty Images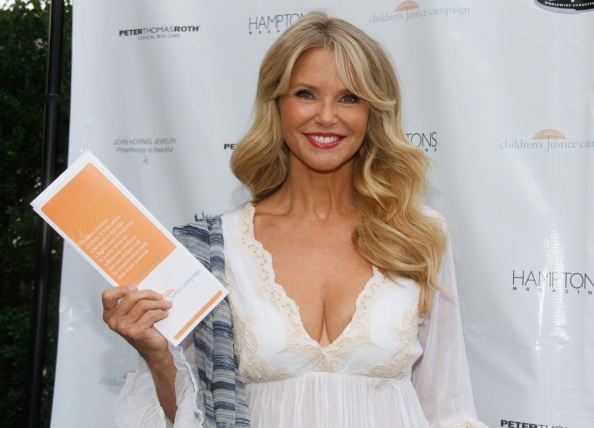 Christie Brinkley – 62
She's 62 years-old. It's impossible to believe. She is one of the world's most famous supermodels, and most beautiful women ever to live. There's no way she is 62. She looks as if she might be getting ready to celebrate her 40th birthday sometime in the near future, but she certainly does not look like the kind of woman who will celebrate her 70th birthday in less than a decade. Her beauty is so natural and so timeless, and it's enough to make women everywhere hate her.
Photo by Janette Pellegrini/Getty Images for Hamptons Magazine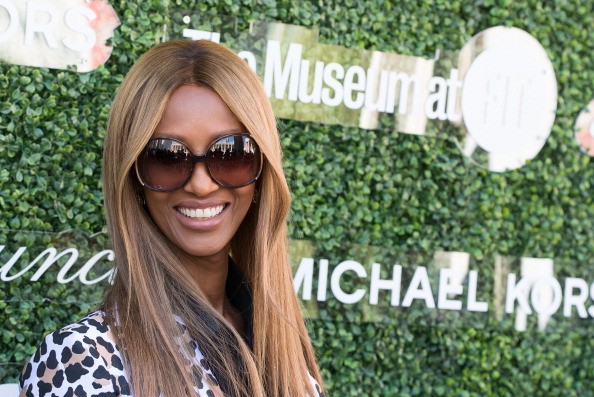 Iman – 61
Iman makes us sick – in a good way, of course. She's 60-years-old and she looks better than most women in their 30s. She is a true beauty who seems completely unaffected by age. We are going to guess she's had her fair share of Botox considering the lack of wrinkles anywhere on her face, and the lack of movement in her forehead, but other than that, we really don't think she's had any work done. She just seems to be beautiful and youthful, and her smile is contagious.
Photo by Dave Kotinsky/Getty Images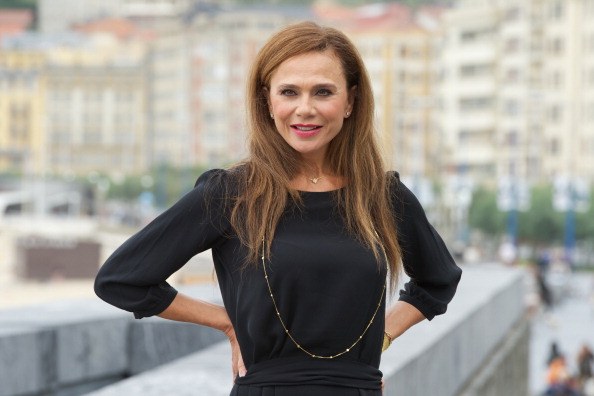 Lena Olin – 61
Lena Olin has the fresh face of a teenager, yet she doesn't look anything like one. She looks her own age, yet she doesn't. We wouldn't guess she's 61, but we also wouldn't look at her and assume she's trying too hard to look younger than she is. No, when we look at her, we think she's flawless. Her age has not diminished her beauty in the least, and she's someone who has always been absolutely lovely.
Photo by Carlos Alvarez/Getty Images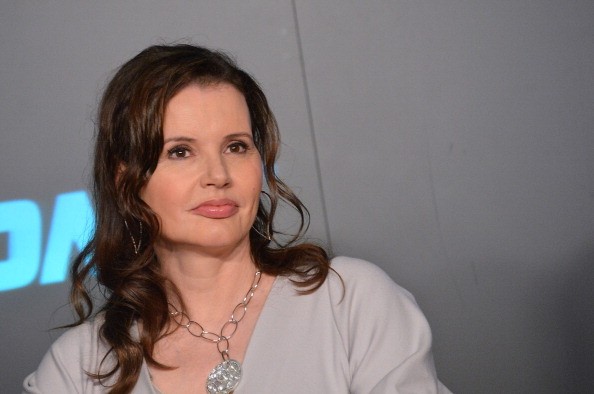 Geena Davis – 60
We aren't going to say that she hasn't  had any work done, because we just don't know. What we do know, however, is that she still looks exactly like the Geena Davis we've known for decades, just older. Not older in a bad way. Just more mature, worldly and even lovelier than ever before. Geena Davis is a true beauty, and she's aging well. Her beauty always manages to shine through so that she looks perfect at all times.
Photo by Mike Coppola/Getty Images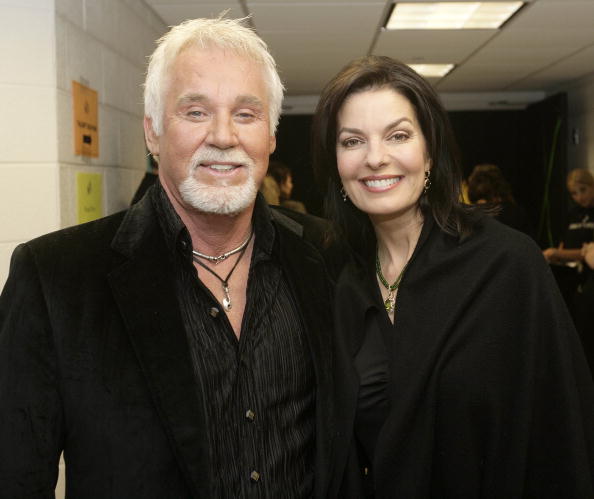 Sela Ward– 60
She's another one of the actresses with the most beautiful smile. There is something about Sela Ward's smile that lights up her entire face, eyes and all. She's another actress that has managed to age with such grace and beauty, and she doesn't look like she's anywhere near 60. We can't believe she will turn 60 in less than two years when she doesn't even look as if she's turned 50 yet! We'll take one of whatever she's having!
Photo by Rusty Russell/Getty Images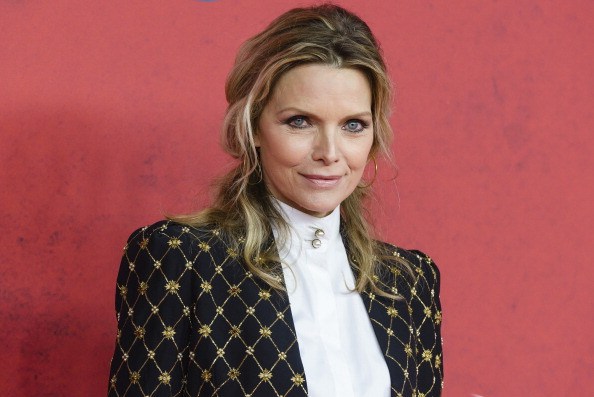 Michelle Pfeiffer – 58
We love that at 58 we can see her wrinkles, laugh lines and smile lines. We love that we can see her expressions when she's laughing and talking, and we love that we can see that she's had a fun life. Her laugh lines prove that. We love that she's aging so well, and so beautifully and all while looking wonderful. She's 56, but doesn't look 56. However, she doesn't look as if she's trying hard to look like she's still in her 30s or 40s either. She seems to embrace her age.
Photo by Clemens Bilan/Getty Images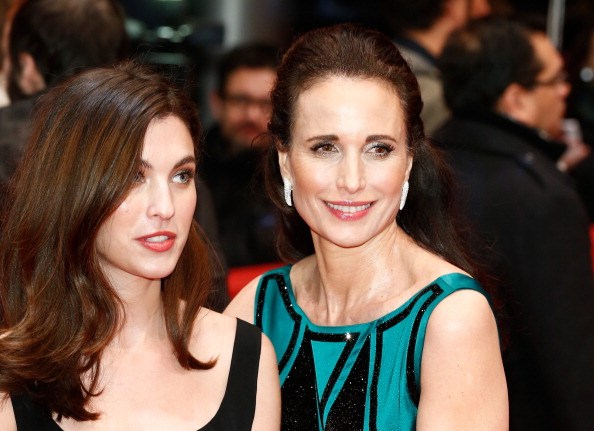 Andie MacDowell – 58
Andie MacDowell has always been very beautiful, but we think that she just continues to age well and looks more beautiful every year. It's almost as if every year of her life has been one that has helped her to look even better. She reminds us of a fine wine; she's more amazing with age. She comes into her own even more each year, and she shows up to every red carpet event looking fresh and beautiful, and embracing her aging body.
Photo by Andreas Rentz/Getty Images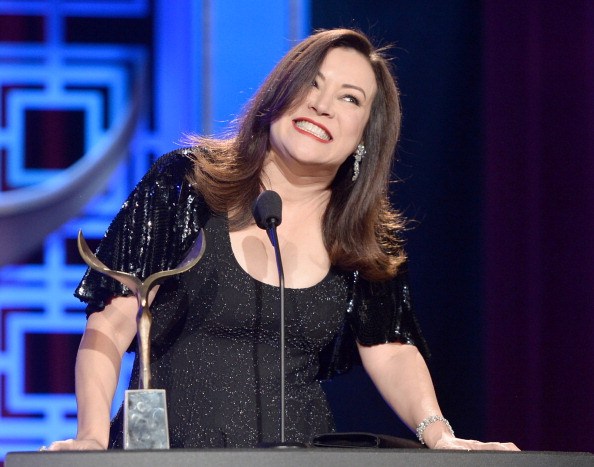 Jennifer Tilly – 58
She has done a beautiful job of aging, which is something that all the women on this list can say about themselves. They are gorgeous, and Jennifer Tilly is no exception. She has one of the most beautiful smiles we've ever seen, and it's not one she's plumped up or tried to fix or 'improve' in any way. What we love about Tilly is that she's managed to embrace her natural beauty for many years, and she's not afraid of her imperfections. She embraces them.
Photo by Alberto E. Rodriguez/Getty Images for WGAw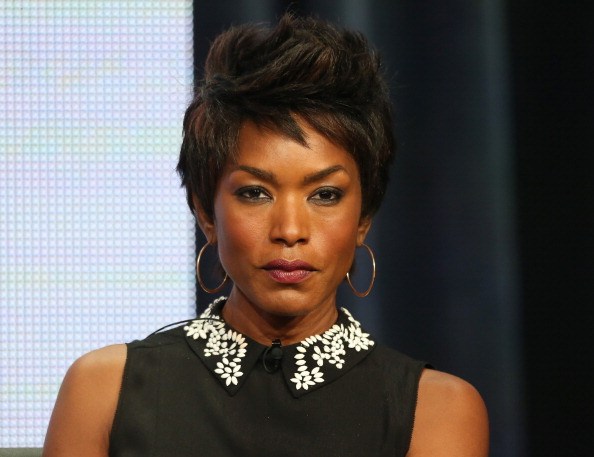 Angela Bassett – 57
She's always been fierce, and it appears she's tackling aging with the same fierceness she tackles her roles in movies. Angela Bassett is gorgeous with a capital G. She looks completely amazing at all times, and she's just one of those women who never seems to age. What we appreciate about her is that she has aged so well, even if she's had help, it appears very natural. You just wouldn't know she's closer to 60 than 50 these days.
Photo by Frederick M. Brown/Getty Images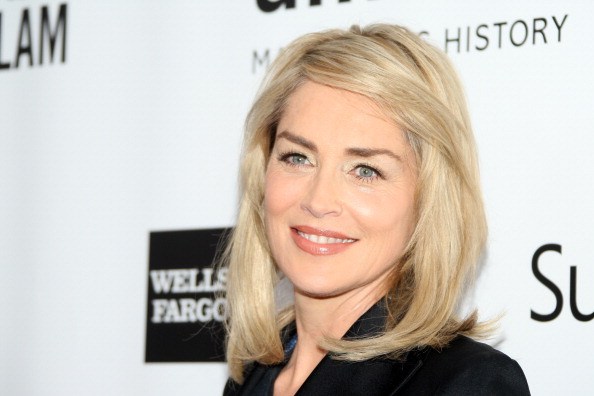 Sharon Stone – 57
Sharon Stone has been around for years (57 of them, to be precise) and she hasn't seemed to age a day in her life. She looks so young and so fresh, it's lovely. Her face never seems to age no matter how many birthdays she celebrates. She's a timeless beauty who has very likely had some work done, but we applaud her for making it very natural and not too over-the-top or too young. Some celebs can't handle aging, but we think she's doing just fine.
Photo by Mike Windle/Getty Images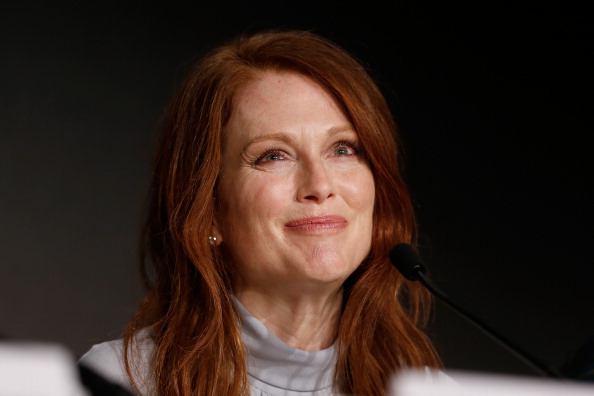 Julianne Moore – 54
Julianne Moore does not look like she's about to turn 54 in December. She looks like she's maybe 40-45, and she's aging well. We predict that she will continue to age well for the rest of her life and probably never look a day over 60, even when she's in her 80s and 90s. Perhaps it's that gorgeous pale skin and vibrant red hair, or the fact that she's known for having to be very careful in the sun, which has led her to be very careful with her skin that's helped her age so naturally and so beautifully all these years.
Photo by Pool/Getty Images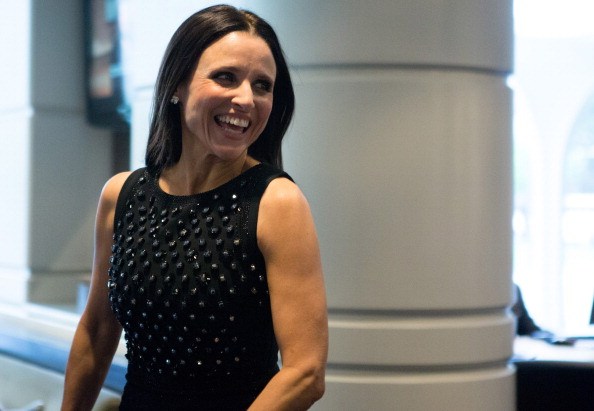 Julia Louis Dreyfus – 54
She's perhaps aged better than just about anyone on this list.  We can't possibly imagine what this woman will look like when she turns 60.  Clearly it won't look like she's 60!  I feel like she looks better than her days on Seinfield.  Veep just proves that women in power and in their 50s is just as smart and sexy as any woman could be in their 30s or 40s.  She doesn't look a day over 35 in those Old Navy Commercials.
Photo by Pool/Getty Images