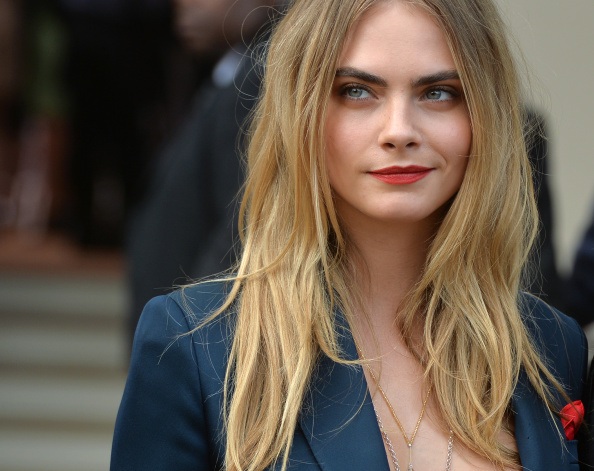 From sashaying down the runway for Victoria Secret, Stella McCartney, or Chanel to starring on the big screen, Cara Delevingne is everywhere you turn. She frequently posts on Instagram and Twitter, is a favorite of both the American and British tabloids, and constantly shows up in friend's Instagram and Twitter posts. She is not afraid to make fun of herself, is known for her talent for making funny faces, and seems to have nothing to hide, which is why you might be surprised by some of the things you don't know about the gorgeous supermodel.
It is time to expand your knowledge on the woman many people believe is responsible for the world adopting an entirely new way of looking at eyebrows.
Here are 20 things you don't know about Cara Delevingne
She really is not your average runway supermodel.
Consider this. Kendall Jenner and Gigi Hadid are both 5'10", while Gisele Bundchen, Karolina Kurkova, and Bahati Prinsloo are all 5'11". Then, you have the club of models who stand over 6 feet tall in bare feet, which includes Elle McPherson, Erin Heatherton, and Karlie Kloss. Of course, you do have a few models who are only 5'9", such as Cindy Crawford, Chrissy Teigen, and Heidi Klum. Then, you have Cara Delevigne, who is just 5'7", though her modeling agency lists her as 5'9 ½" [1]. In fact, Marc Jacobs once referred to her as a "dwarf" and cut her from his fashion show [2]. Today, he is said to be "enamored" with her.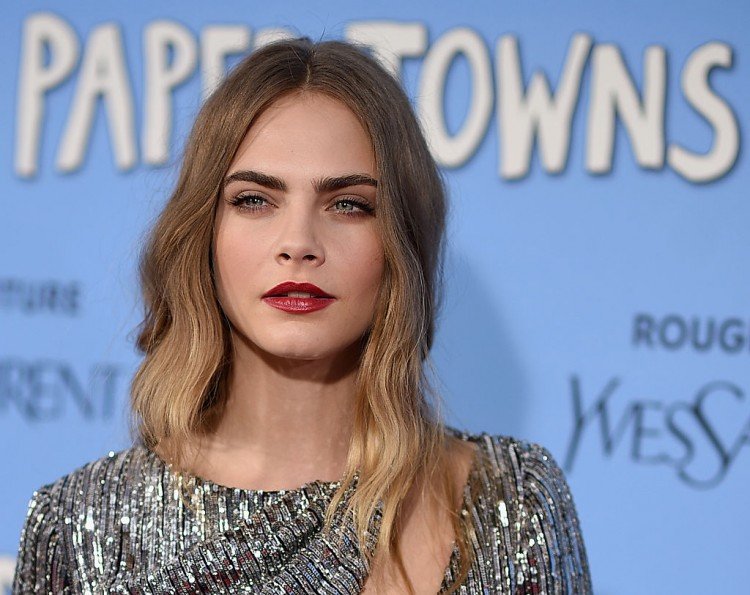 Cara has had her name trademarked.
In early 2013, Cara applied to have her name trademarked, as well as her company, which she refers to as Cara & Co. She trademarked her name against various product lines, including handbags, perfumes, key rings, nail files, and even walking sticks. So, why did she do it? Actually, it was a business savvy move to keep others from profiting off her name. She explained, "I did trademark my name! Because people try to steal that s***, and I can't be bothered to pay money to people like that."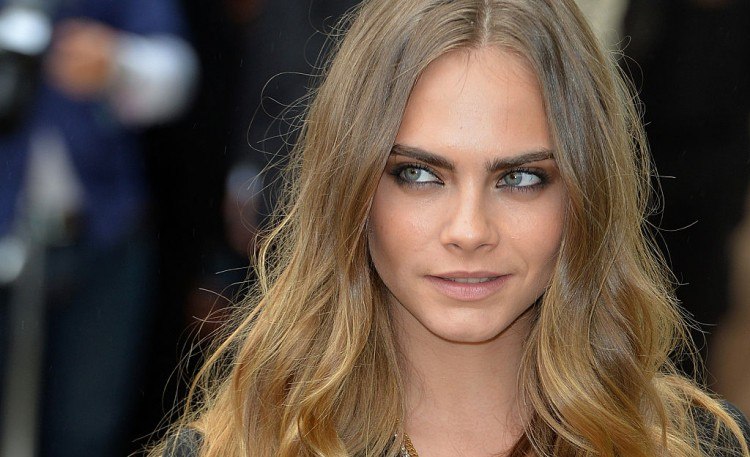 In her spare time, she designs a handbag collection for high-end fashion house, Mulberry.
In 2014, Cara teamed up with Mulberry to release her own handbag collection [3] She got the idea while doing a shoot for Mulberry and ran with it. She selects everything from the leather to the handles and buckles to ensure they give off exactly the vibe she is going for. Her collection retails for around $500 and up.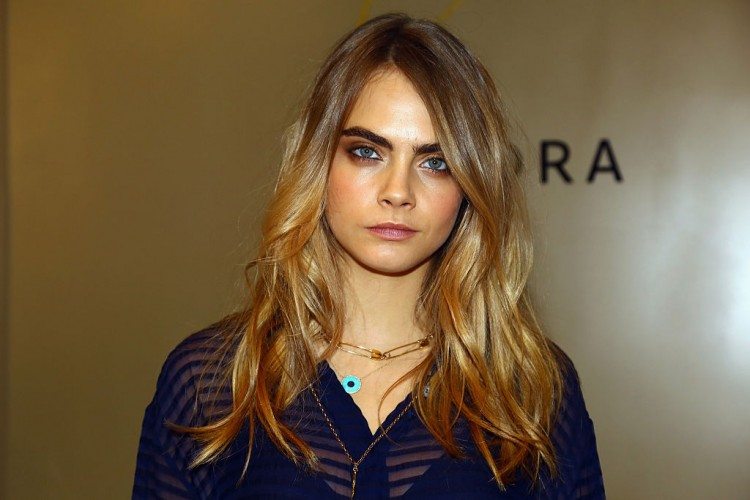 She made her modeling debut at the young age of 10 in an issue of Italian Vogue.
Apparently acclaimed fashion photographer Bruce Weber first spotted Cara when she was just 10 years old and asked if he could shoot her in a feature on milliner Philip Treacy [5]. Philip Treacy said at the time, "Cara probably doesn't remember but she was gorgeous then. I think that was the first time she was featured in print. I remember thinking she is going to be as big as Kate Moss. If not even bigger." For the shoot, she topped off her blonde bob with a huge yellow hat with pink details, along with navy shorts and a red t-shirt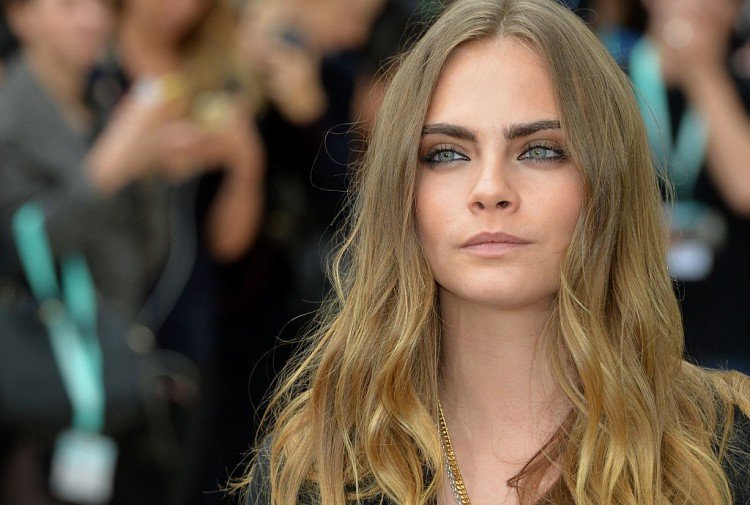 Despite her early start as a model, she did not become really famous until she starred in a 2011 Burberry campaign.
In 2011, Cara was chosen to be the face of the high end brand's spring/ summer campaign. Going solo and wearing nude tones, she looked absolutely gorgeous, yet heavily photoshopped according to numerous critics [6]. Before too long, people were pointing out that she was naturally beautiful and the photoshopping was completely unnecessary, which caught the interest of others and eventually led to even more modeling gigs. Essentially, a botched photoshop job helped her reach the realm of supermodel.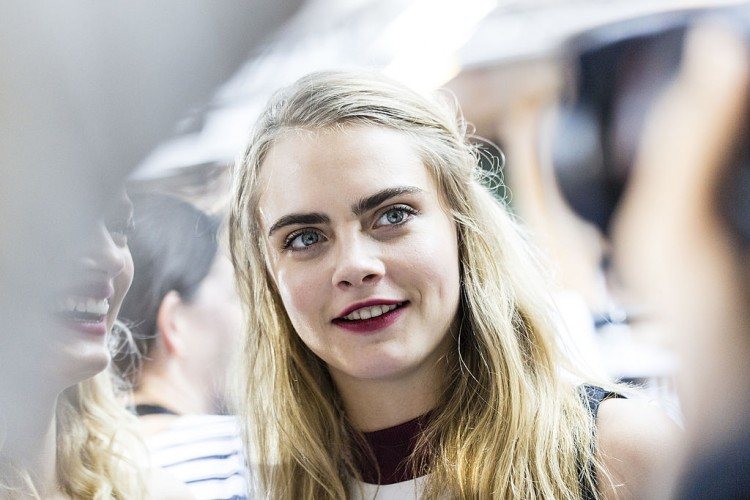 She struggles significantly with stress induced psoriasis.
It was not until she started walking the fashion runways that Cara developed psoriasis which causes different parts of her body, especially her legs, to break in ugly, painful red welts and sores that she has said some people believe is leprosy. In fact, she has said on a number of occasions that it is so bad she has considered ending her modeling career. On some occasions, her legs look absolutely amazing, but there have also been times when there was no way to cover up a flare-up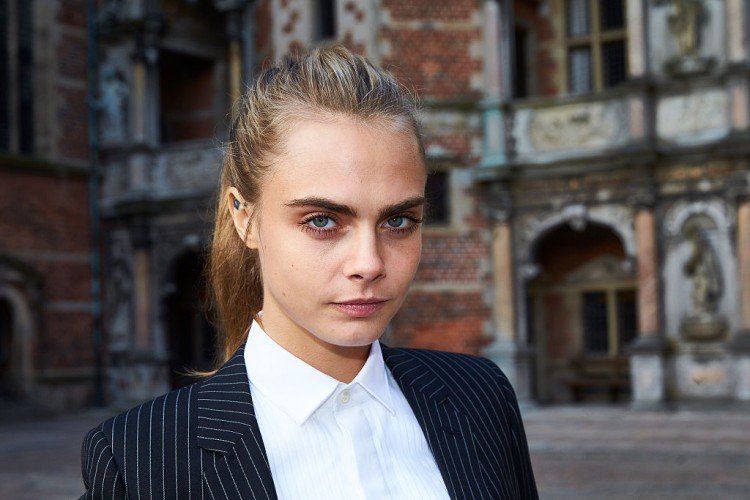 Speaking of stress, she also says it is responsible for keeping her thin, which is a good thing when you consider her favorite foods are full of fat.
Not only can Cara frequently be caught carrying around a bag from McDonald's, but she is also quite the fan of crispy bacon. In fact, she has posted multiple photos of herself on Twitter and Instagram with a huge bacon sandwich. She also enjoys pizza, cheese and anything covered in cheese, and cheese puffs. According to Cara, stress makes her lose weight faster, which is how she is able to maintain her tiny frame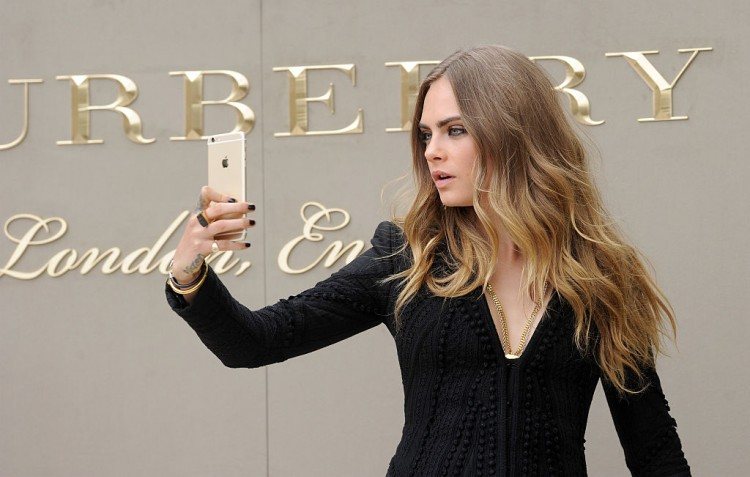 She enjoys pretending to be a mime and is rather good at it.
She is so good at it that in 2013, she filmed a short video of herself to Shania Twain's 90's hot "That Don't Impress Me Much." By the way, she makes sure to get completely into character with the mime outfit and everything. You can check out her performance here [8].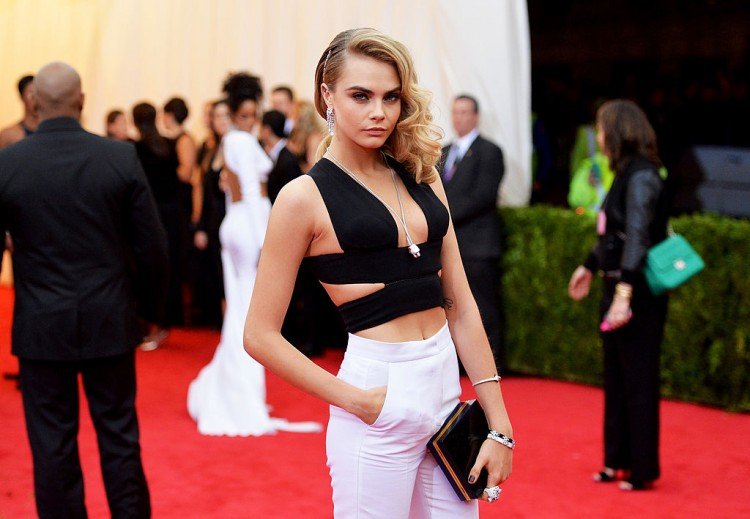 She is also an accomplished drummer, guitarist, and singer who has been composing her own music since she was 13.
Cara considers herself a "hopeless romantic" and enjoys writing songs for her significant other. While her writing skills are impressive, her drumming and guitar skills are truly amazing. In 2015 while she was promoting the movie Paper Towns, she was given an acoustic guitar on a Spanish talk show set and she immediately displayed her talent for the world to see. You can check out a few 9]. videos of both her playing the guitar (behind her head!) and drumming here [9]. By the way, there have been rumors floating around for a while she may collaborate with Beyonce, Rihana, and even her current girlfriend, St. Vincent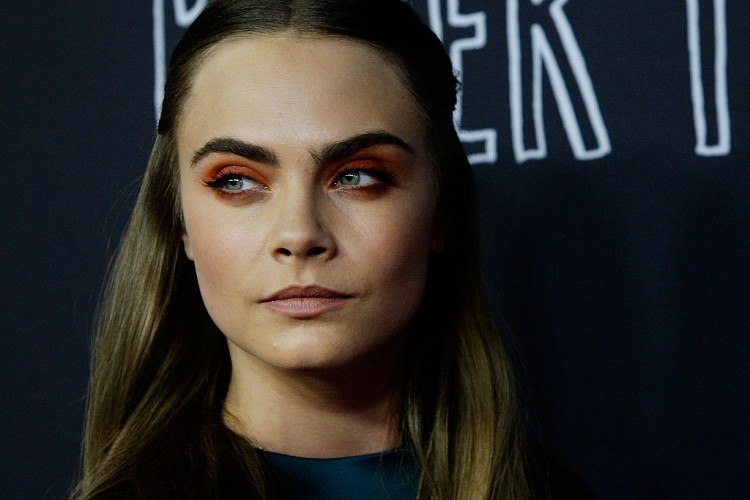 Now that you know about her musical talent, it should not be too big of a surprise that she wants to launch her own record label one day.
In fact, it is rumored that she has already got in touch with Simon Cowell to request his assistance [10]. She has said that the reason she would want to open her own label instead of signing with an existing one is because it would give her freedom with her music, as well as the opportunity to potentially discover new talent. She has also said that she would use her own label to help some of her friends break into the music industry.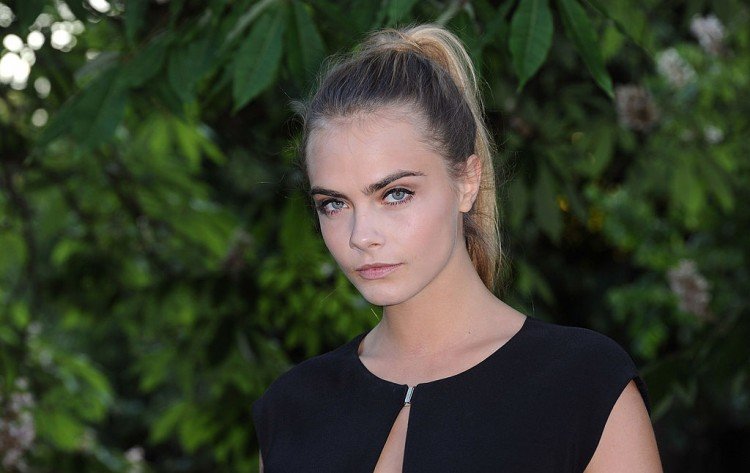 She is a HUGE fan of "Call of Duty."
She has admitted that she loves playing the bestselling video game franchise and players under the name Caradele. This is why she was more than willing to appear in the "Blacks Ops 3" ad [11]. Cara said that it gave her the chance to show off her bad side.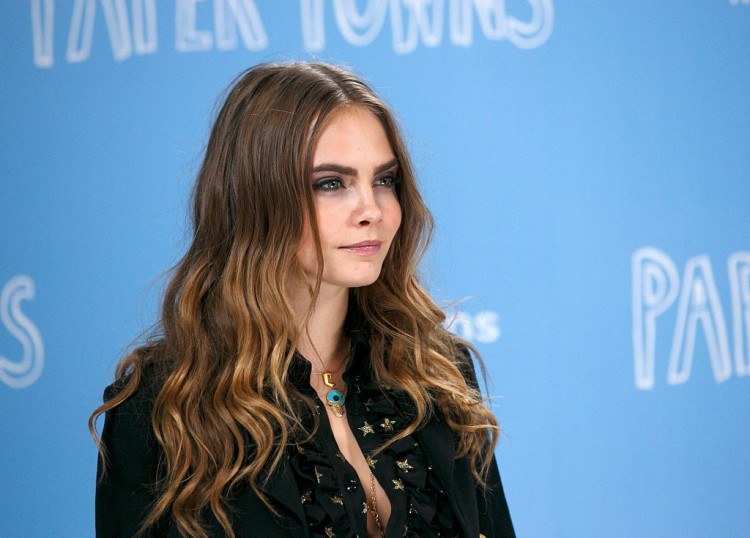 Her grandmother was a lady-in-waiting.
Cara's maternal grandmother, Jane Armyne Sheffield, served as a lady-in-waiting to Princess Margaret. For those of you who don't know, a lady-in-waiting essentially acts as the personal assistant to a queen or princess [12]. However, don't confuse this with your average everyday assistant or housekeeper. They are considered royal companions and the position is only granted to an aristocratic woman who has already developed a friendship with the royal in question. Jane served for more 23 years until 1979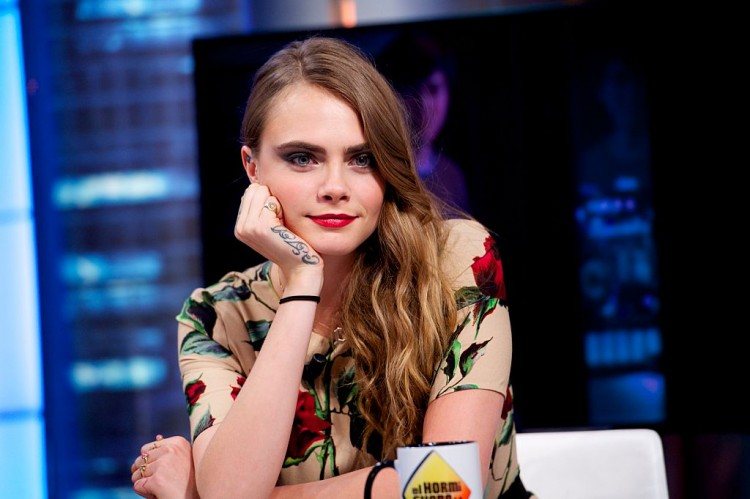 Her godmother is Joan Collins.
Joan, who is probably best known for her role on Dallas, is Cara's godmother [13]. Joan has always been good friends with Cara's parents, Charles and Pandora, who actually named 16 godparents for Cara "in case any of them die." As a godmother, Joan admits to being very involved in Cara's life. Joan has offered up acting advice, as well as advice on how to break into acting. Her initial advice to Cara was not to go into acting, just to focus on modeling, but she is now more excited about Cara's acting career.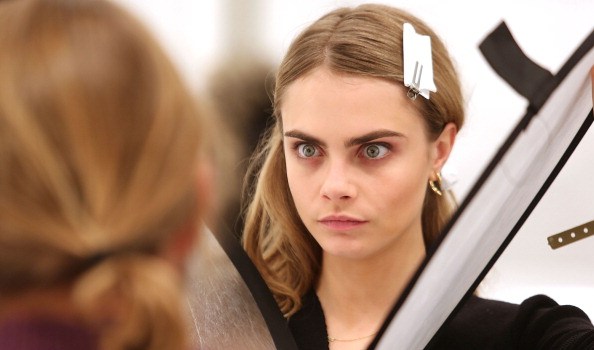 Cara has more than her share of tattoos.
Even more importantly, she has no plans to stop adding to the collection anytime soon [14]. So far, she has a lion on her pointer finger that represents her zodiac sign (Leo), the word "bacon" on the bottom of one foot and "Made in England" on the other foot, the word "silence" on her wrist, "Pandora" on her arm, "Don't Worry, Be Happy" on her chest, and roman numerals on her ribs. She recently added a small elephant to her arm.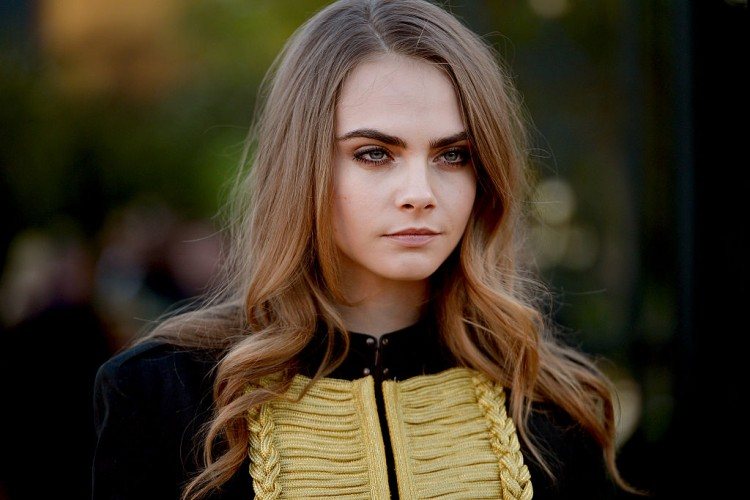 She is proud to be a member of the Mile High Club.
In an interview for LOVE magazine, Cara admitted that she is actually a frequent member of the Mile High Club [15]. She even admitted that it does not really matter if it is a commercial or private flight. She had only one complaint. On one flight, she and her partner were watched by another passenger. She said they were so creeped out, they complained to a flight attendant.
Crossdressing was the theme of her 21st birthday party.
By now it should be apparent that Cara has a unique sense of humor, really isn't afraid of much, and likes to push the envelope, which is why she decided on a crossdressing theme for her milestone birthday party [16]. Held at Mick Jagger's Mustique villa, the party was nothing short of amazing. The clothes, the music, the lights, the cake…everything was unforgettable.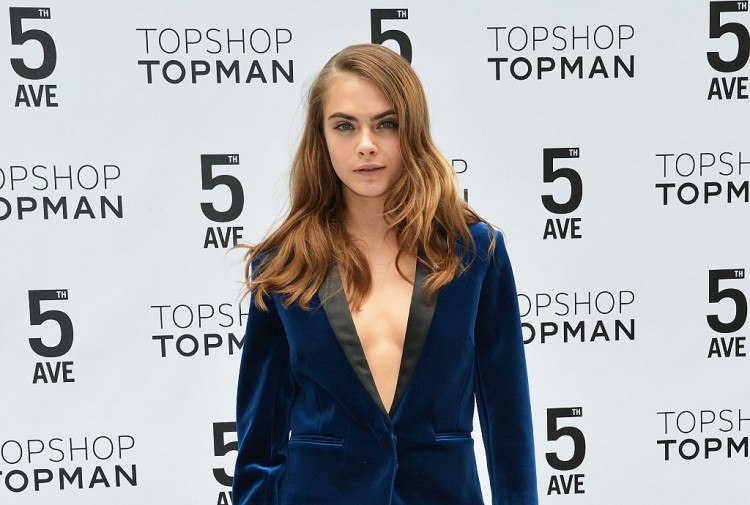 She has a huge and eclectic group of friends.
Cara hangs out with everyone from Taylor Swift and her squad, including Karli Kloss and Gigi Hadid, to music superstars, such as Rihanna, Rita Ora, and Pharrell Williams, who has referred to her as "my little sister." You can also find her with Alexa Chung, Suki Waterhouse, Hailee Steinfield, Jon Burgerman, Georgia Mae Jagger, England's Princess Eugenia, and Sam Smith, just to name a few. Obviously, the girl is rarely alone!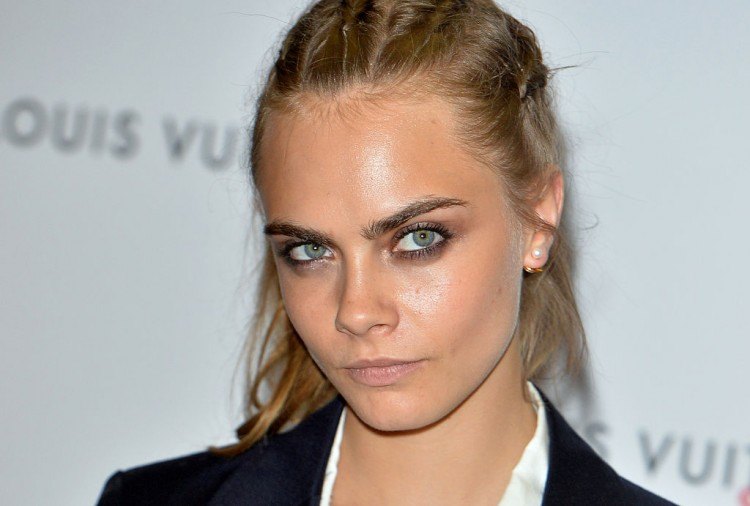 She is rumored to have dated a diverse group of men and women.
Currently, Cara is linked to Indie singer, St. Vincent. (In fact, there are even rumors going around that the couple are engaged.) In the past, she has been rumored to have dated everyone from Miley Cyrus and Michelle Rodriguez to Kellan Lutz, One Direction's Harry Styles, Jake Bugg, and Jack O'Connell.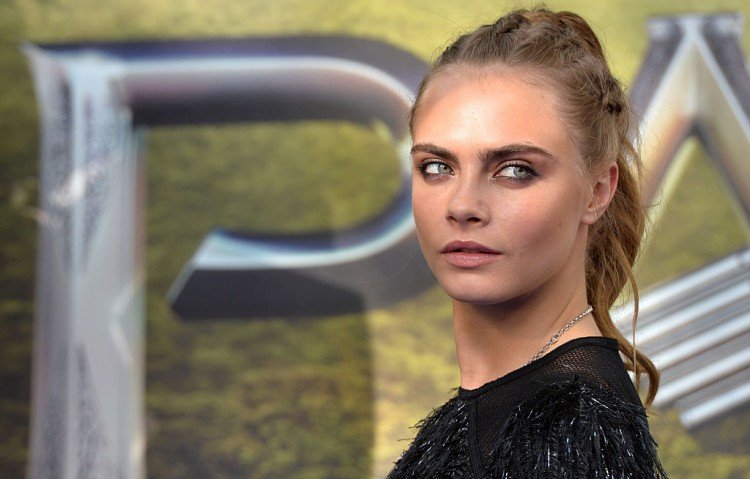 Before her costars in Paper Towns agreed to work with her, they demanded to see her audition tape.
In a 2015 interview that was printed in TIME magazine, Cara revealed that some of her castmates demanded to see her audition tapes because they were so sure she had not earned her role on her own merit [17]. At the same time, many of John Green's (the author of Paper Towns) were very unhappy when they heard the supermodel had been awarded the starring role. In all actuality, Cara, who did her audition with costar Nat Wolff, was so fantastic the two were crying when it was over due to how powerful the scene was.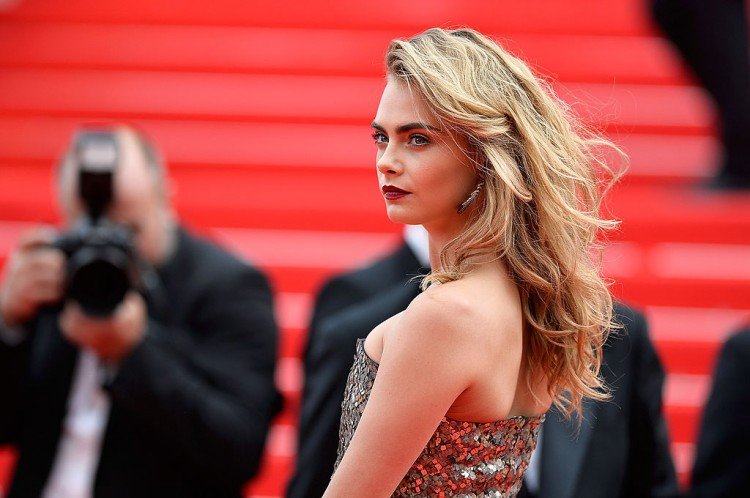 Some of her biggest fears are something the rest of us will never have to worry about.
For the most part, very little scares Cara. However, in 2013, she admitted, "It's scary being called the next Kate Moss" [18]. The other thing that really makes her nervous is fans who are really obsessive [19]. Again, two things that most of us can honestly say we will never be scared of.
References
[1] https://intothegloss.com/2013/03/cara-delevingne-model/
[2] http://fashionista.com/2013/06/marc-jacobs-once-cut-cara-delevingne-from-his-show-for-being-a-dwarf
[3] http://www.vogue.com/866652/model-cara-delevingne-and-mulberry-team-up-for-a-new-it-bag-collection/
[4] http://lifestyle.one/grazia/fashion/news/aww-knew-cara-delevingne-s-first-ever-photo-shoot-italian-vogue/
[5] http://lifestyle.one/grazia/fashion/news/aww-knew-cara-delevingne-s-first-ever-photo-shoot-italian-vogue/
[6] http://www.fashiongonerogue.com/cara-delevingne-burberry-beauty-spring-2011-campaign/
[7] http://www.huffingtonpost.com/2013/08/14/cara-delevingne-psoriasis-photos_n_3755180.html
[8] http://fashion.telegraph.co.uk/news-features/TMG9833716/Cara-Delevingne-mimes-to-Shania-Twain.html
[9] http://www.mtv.com/news/2208849/cara-delevingne-guitar-drumming-skills/
[10] http://www.topnews.in/light/cara-delevingne-seeks-simon-cowells-help-setting-her-own-record-label-274624
[11] http://www.mtv.com/news/2371307/call-of-duty-cara-delevingne/
[12] http://theroyalpost.com/2013/11/12/whats-the-deal-with-ladies-in-waiting/
[13] http://us.hellomagazine.com/celebrities/1201512099827/joan-collins-cara-delevingne-dynasty-john-forsythe-wwhl/
[14] http://www.glamour.com/story/cara-delevingne-elephant-tattoo
[15] http://www.independent.ie/style/celebrity/celebrity-news/cara-delevingne-joined-mile-high-club-and-fellow-passenger-looked-on-34906430.html
[16] http://www.cosmopolitan.co.uk/entertainment/news/a21954/cara-delevingne-instagram-21st-birthday-party/
[17] http://time.com/3957540/cara-delevingne-paper-towns/
[18] http://www.dailymail.co.uk/femail/article-2274936/Its-scary-called-new-Kate-Moss-Cara-Delevingne-talks-big-thing-poses-Pepe.html
[19] http://www.independent.ie/style/fashion/fashion-news/cara-delevingne-reveals-obsessed-fans-can-be-scary-30360948.html