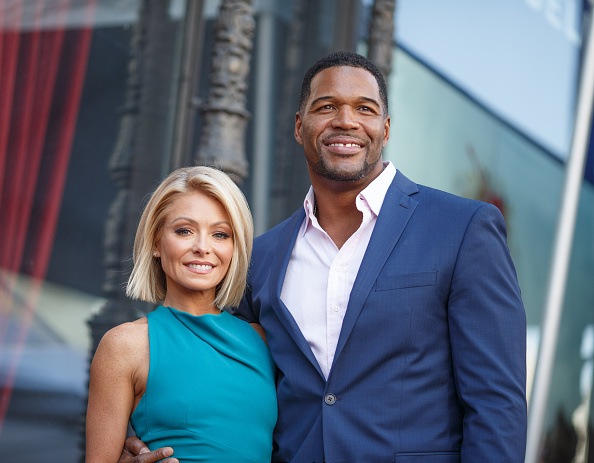 If you have been watching Kelly Ripa since the "Live with Regis and Kelly" days or even as far back as her days playing Hayley Vaughn on "All My Children", you probably think you know pretty much everything there is to know about the bubbly, blonde, and energetic TV host. Let's face it… there really does n0t seem to be anything she is afraid to share or talk about (except maybe her true feelings about Michael Strahan leaving).
Sure, you may be very familiar with her twenty year marriage to Mark Consuelos, which started as a quickie elopement in Las Vegas (see, elopements can last), her three kids (Michael, Lola, and Joaquin), and her views on all sorts of topics, but that does not necessarily mean you know everything there is to know about her. The truth is that there is quite a bit that Kelly has managed to keep quiet about her life.
From what her original career plans included to what show she served as a narrator for, here are twenty things you are almost certain not to know about Kelly Ripa.
Let's get started.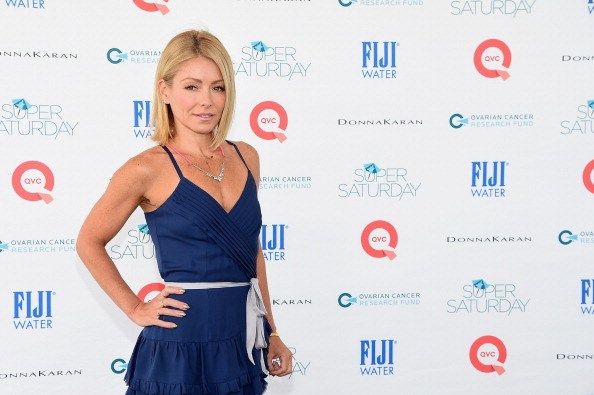 For personal reasons, she is an advocate for Mothers Against Drunk Driving (MADD).
In 1999, Kelly's younger sister, Linda, was hit by a teenage drunk driver who ran a red light while going 80 mph. To make matters worse, she was eight months pregnant at the time. Her pelvic bone, back, sternum, and ankle were all shattered. Thankfully both Linda and her son, Sergio, recovered, but it definitely made a lasting impression on Kelly. In 2001, she served as national chair for MADD's "Tie One on for Safety" campaign. Today, she remains committed to MADD.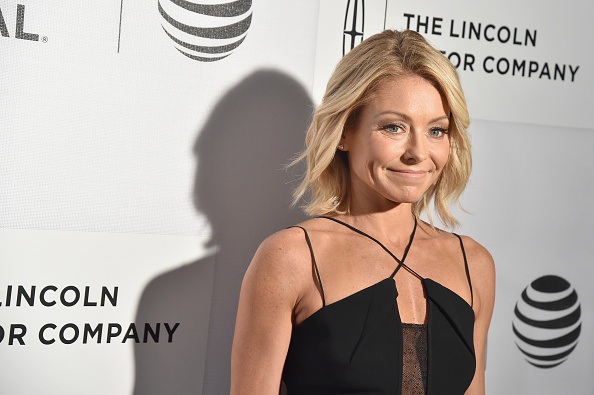 She narrated a show for The Learning Channel (TLC).
Way back in 2000, Kelly served as the narrator of "Maternity Ward", which (just in case you can't tell by the title) details various labor stories, including emergency C-sections, mothers facing life threatening situations, and babies who get stuck in the birth canal. Kelly only narrated the show for the first season.
She, along with her husband, Mark, own a production company known as Milojo.
Founded in 2007, Milojo (named for their three children), is quite successful. In fact, the first documentary they produced, "The Streak", which told the story of Brandon High School's (located in Brandon, FL) wrestling team, was nominated for an Emmy. They have also produced documentaries and shows for Lifetime, CMT, and The Discovery Channel. They include "American Cheerleader", "Homemade Millionaire", "My Diet is Better Than Yours", and "Secret Guide to Fabulous."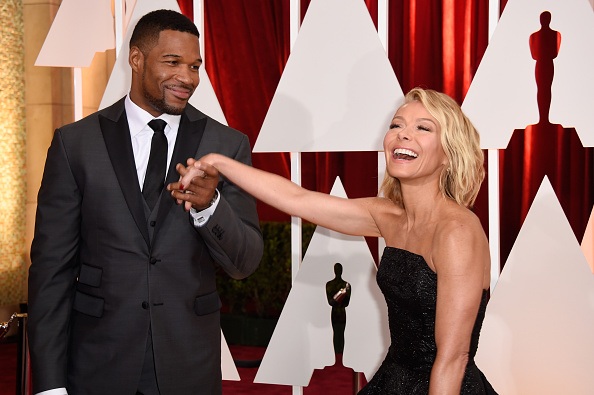 She is in the Guinness Book of World Records.
Back in 2006, Kelly broke the Guinness World Record for the most banana cream pies tossed in her mouth in one minute (24 to be exact). In 2011, she came very close to breaking the World Record for Most Grapes Trodden in One Minute. Sadly, she came up a bit short. (She extracted an impressive 8.4 liters, while her competitor extracted 8.6 liters. So, so close!)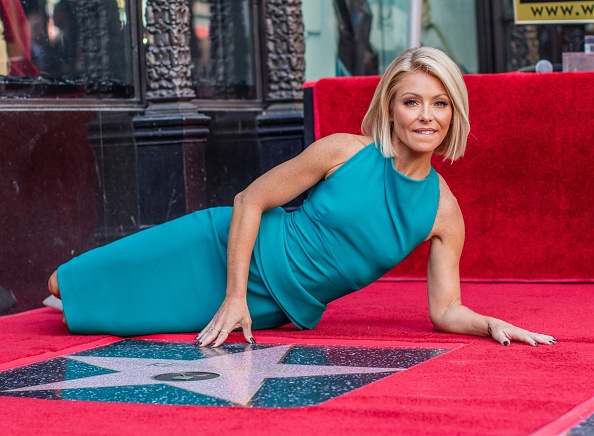 Despite the close relationship they appeared to have on TV, she has not kept in touch with Regis Philbin.
Sure, they sat side by side for more than a decade and seemed to have a great relationship, but Regis and Kelly have not spoken since that last time they appeared on the air together, at least according to Regis. In a 2015 interview he completed with Hoda Kotb, Regis did not elude to or admit to any animosity. He simply chalked it up "she's probably busy." Well, that is probably true, but still…they seemed so close.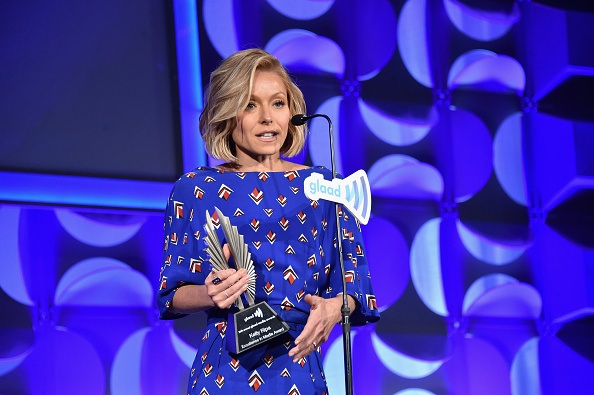 She has a couple of tattoos.
There is just something about Kelly Ripa that gives off a "no tattoo" vibe. However, she does have them. The first, located on the side of her ankle is a mix of flowers, hearts, and a wavy design. She chalks it up to "a symbol of my youthful stupidity." In 2010, she got "Consuelos" (her husband's last name) tattooed in cursive on her wrist. Interestingly, she's admitted to having a third, but there seems to be no real record online of where it is or what it is of.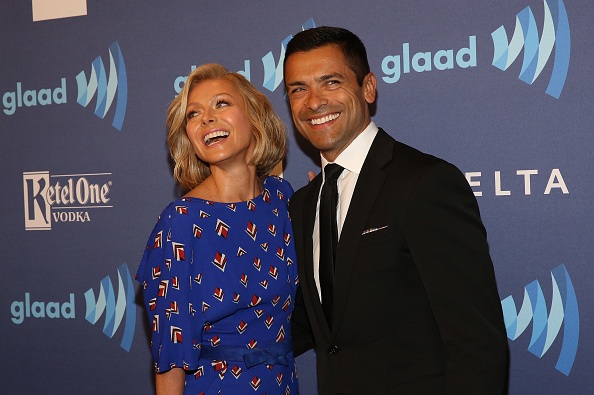 She is terrified of speaking in front of groups of people.
It would be easy to assume that someone who makes a living hosting a TV show (and doing plenty of talking about everything under the sun on it) would have no problem talking in front of groups. When it comes to Kelly, you would be completely wrong. In a 2012 interview printed in Good Housekeeping, she admitted that is absolutely terrified of talking in front of large groups. Apparently, talking to millions through the safety of the TV is just not the same thing as talking to them in person.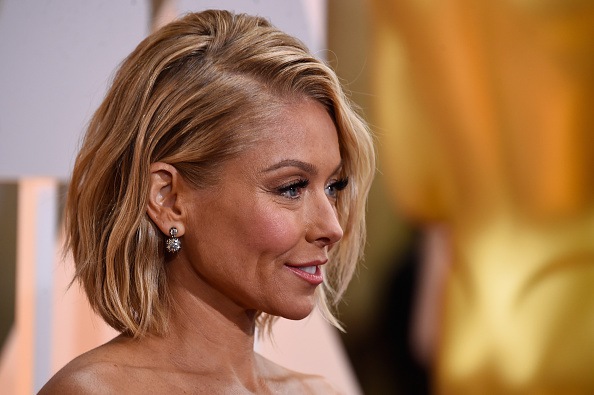 She began her career on a reality TV show.
Who knew reality TV had been around since the 1980s? Apparently, Kelly does because that is where her career started. She starred on the Philadelphia, PA based dance show, "Dancin' on Air", which served as a precursor to "Dance Party USA." She was a teen at the time with huge hair, blue eyeshadow, and the hottest dance moves the decade had to offer.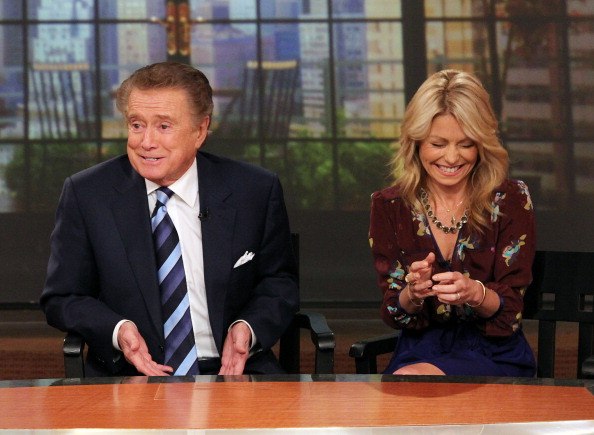 Her original career goal involved becoming a newscaster.
Well, she sort of tells the news now (at least the fluff stuff and gossip), but she is definitely no Katie Couric or Diane Sawyer. Could you really see Kelly discussing the latest political scandals or natural disasters on the air? By the way, she often did the cast news reports on "Dance Party USA."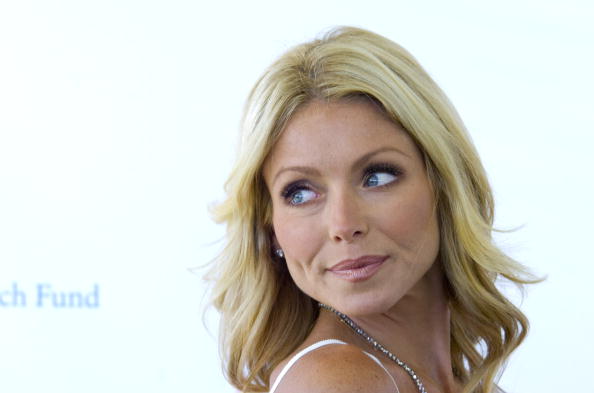 Apparently, she struggles with insomnia.
Insomnia is not easy for anyone to deal with, but it must be especially hard for someone who has to get up at the crack of dawn and look bright-eyed day after day. Although she does not talk about it very often, Kelly has admitted to suffering from insomnia in the past. There's no word on whether or not it has flared up thanks to all the drama surrounding her show and who her new co-host will be. (Word is, she prefers Anderson Cooper, but we'll have to wait to see for sure.)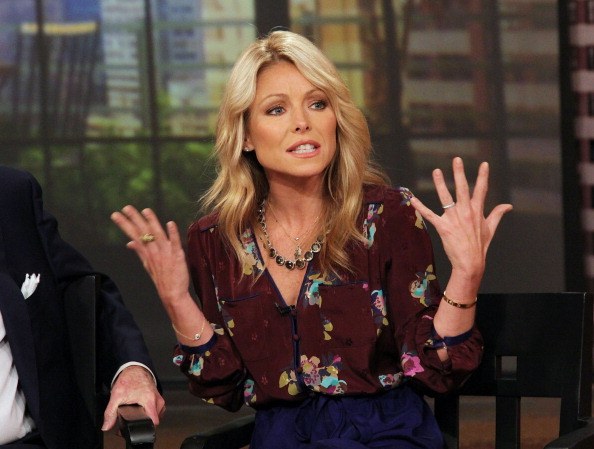 While it is no secret that Kelly is a big fan of fitness and working out today, it may surprise you to find out this has not always been the case.
Kelly, herself, has admitted that she is not particularly athletically inclined, nor was she very active in her teens. With the exception of cheerleading, Kelly was not a fan of any type of working out. Today, she is definitely more active and enjoys running, especially with her favorite partner, her oldest son, Michael.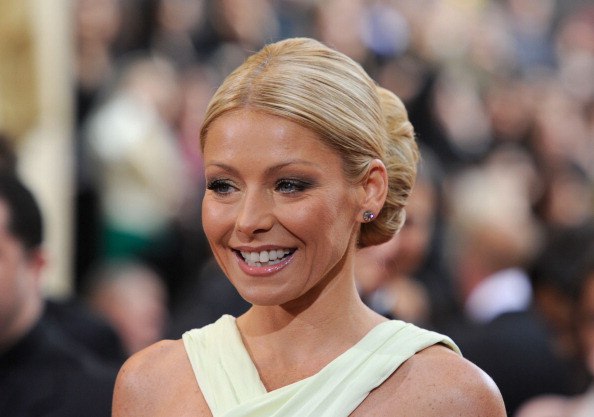 She has won an acting award that did not have to do with "All My Children."
Kelly has won (or at least been nominated) for several Daytime Emmy Award, People's Choice Awards, and Soap Opera Digest Awards for both her roles on "All My Children" and as Favorite Daytime Talk Show Host. What you may not know is that she also won the Best Actress Award at the 1999 New York International Independent Film & Video Festival for her role in "The Stand-In." If you have never heard of the movie, you probably are not alone. Nonetheless, that is the only award she has won for acting outside of playing Hayley on "All My Children."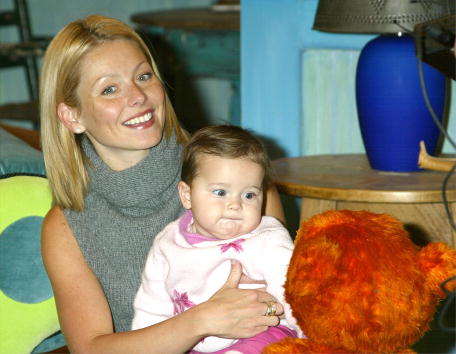 She was discovered while performing in a high school play.
Kelly was taking part in Eastern Regional High School's performance of The Ugly Duckling when Cathy Parker approached her. Cathy encouraged her to pursue acting. Today, more than two decades later, Cathy serves as her manager. By the way, she made a quick stop at New Jersey's Camden County Community College to take a few classes before dropping out to take a real step toward acting.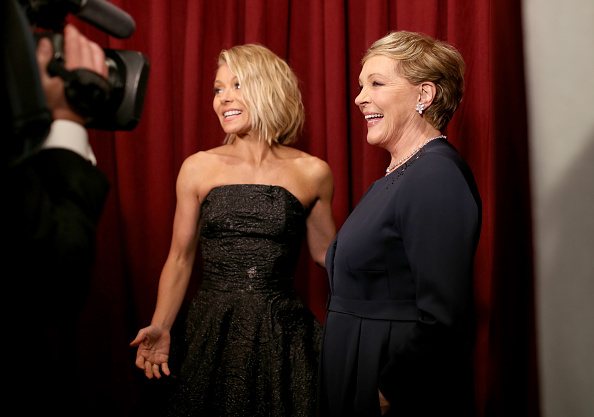 Her wedding dress definitely was not couture. In fact, it cost less than $200 and she still wears it.
Yes, she did elope, so maybe she did not have the time to find a ridiculously overpriced dress for the spur of the moment occasion. She didn't find a dress at all. She wore one she had purchased five years earlier on the final clearance rack at a Barney's Warehouse Sale. On a side note, she recently admitted that she still wears the dress (a mere 25 years later) routinely as a beach cover-up. She refers to the dress as "the best $199 I ever spent in my life."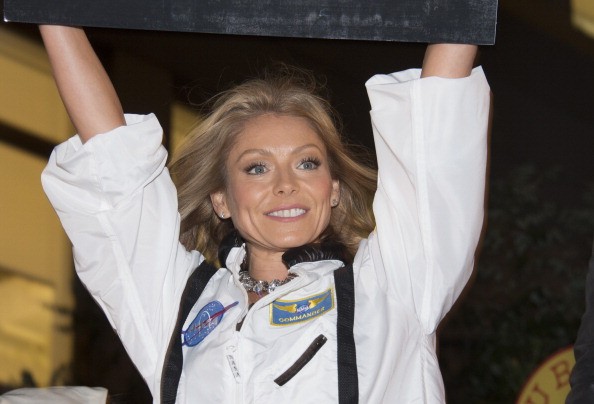 She's been to quite a few weddings.
For example, she was at Donald Trump's third wedding to Melania way back in 2005, as well as the 2014 wedding of Neil Patrick Harris and David Burtka. She was also invited to Kim Kardashian's second wedding to Kris Humphries, but had to send her regrets because she had already planned a vacation. Sadly, it does not look as if she made the cut for Kim and Kanye's wedding.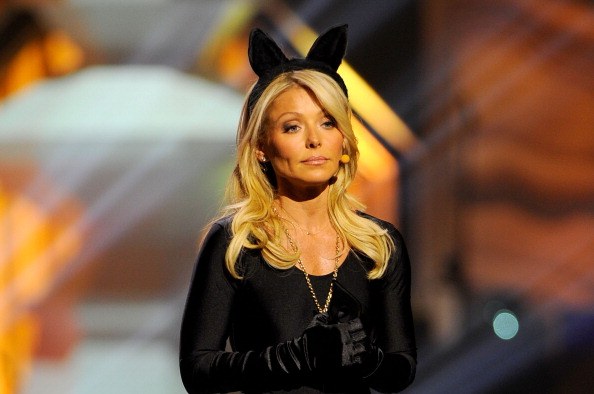 She is best friends with Jerry Seinfield's wife, Jessica.
Kelly and Jessica are so close that they often refer to each other as "sisters." They are frequently photoed together doing everything from eating dinner to vacationing in Greece. In fact, they are so close that both Jessica and Jerry were on hand when Kelly was awarded her star on the Hollywood Walk of Fame. Way back in 2011, there was a rumor going around that Jessica was sleeping with Kelly's husband Mark, but that does not appear to be true, based on the amount of time they still spend together. Or, maybe Kelly is just really forgiving?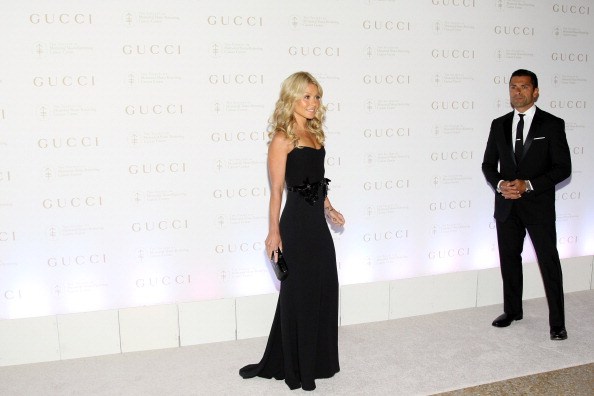 At least two of her children are taller than she is and the third is not too far behind.
Kelly and Mark's three children really are the perfect mix of the two of them. Today, Michael Joseph, 19, and Lola Grace, 15, are definitely taller than their petite mom who is slightly over 5'2" tall. While 12 year old Joaquin Antonio is still a tad shorter than Kelly, it is safe to say that he will be taller than her before too much longer.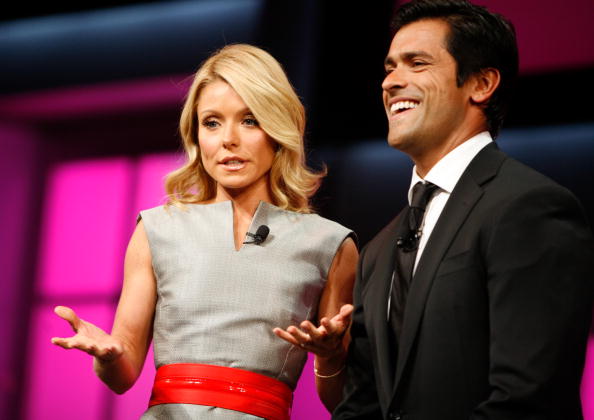 She was made fun of in high school…for being a cheerleader.
In many high schools cheerleaders are at the top of the popularity chain, but Kelly swears this was not the case at her school. Instead, she was constantly made fun of. She swears that many of her peers made fun of her by chanting "Smelly Kelly eats peanut butter and jelly and has a fat belly." That being said everything seemed to turn out okay for her. There is no word on how the lives of the people who made fun of her turned out.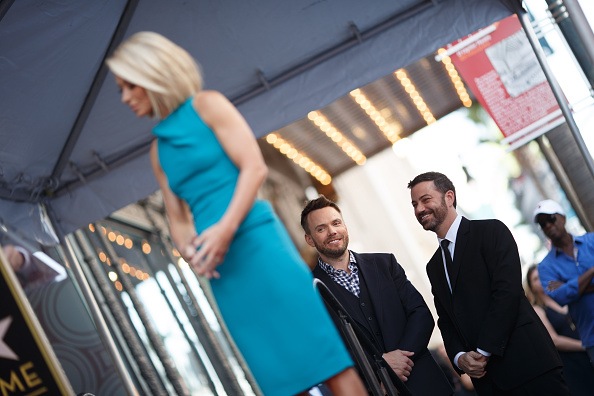 At least one of her children has famous godparents.
Kelly and Mark put a lot of effort into choosing the godparents for their children. Michael's godparents are Chris Bruno, an actor, director, and producer who starred on "The Dead Zone", and Eva LaRue, an actress who is best known for her roles on "All My Children" and "CSI: Miami."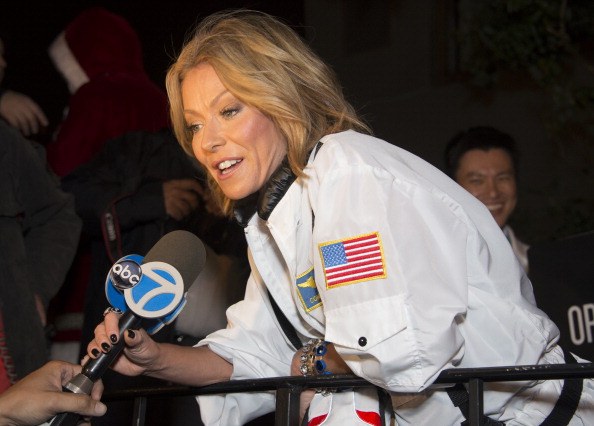 Yes, she loves high heels, but she also likes to go barefoot.
Kelly has not made any effort to hide her love of high heels, so it may surprise you to learn that she more often than not goes barefoot when hosting the show. Well, let's face it…high heels are definitely not the most comfortable shoes in the world.
There you have it. From being made fun of in school for being a cheerleader to wearing her wedding dress 25 years later at the beach, there are twenty things you probably did not know about Kelly Ripa.
Now, that Michael has had his last day on the show, the search is on for Kelly's new co-host. Who will it be?