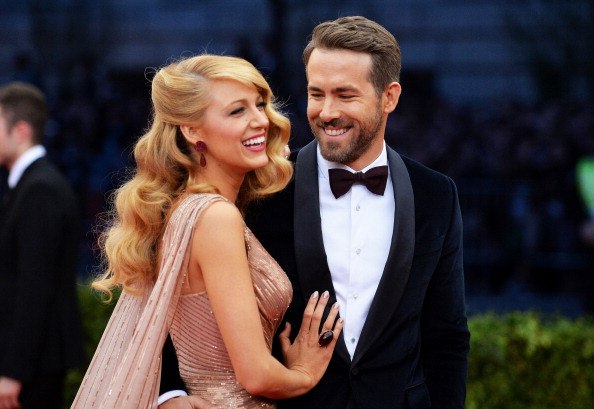 The Met Gala is a big event in New York City and some of the biggest stars in the world make it a point to show up and enjoy the night with their friends and family and coworkers. While the Gala itself is quite important, it's the red carpet fashion that we love the most and that we enjoy checking out as the stars arrive on the red carpet. And while not all stars hit a homerun with their looks, some of them look absolutely amazing. Others take fashion risks and challenges, which is part of what the night is all about, and we've chosen some of the looks we consider the most shocking over the years for various reasons. Read on to see if you agree.
Photo by Getty Images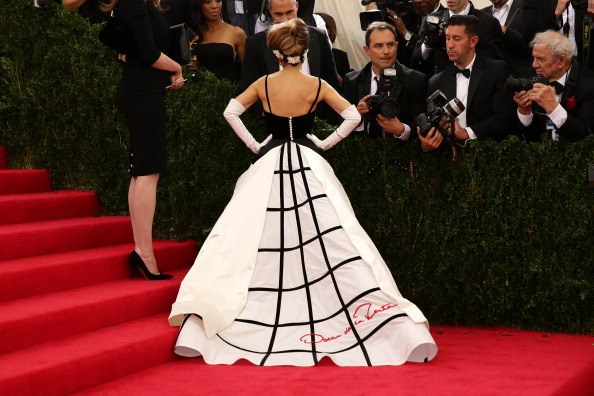 Sarah Jessica Parker
When SJP showed up to a Met Gala wearing a beautiful Oscar de la Renta gown, no one was surprised. That is, until she turned around and the back of her dress resembled a spider web. It was at that point the opinions of the dress split about half way. It was a great and shocking fashion look, and we loved it. However, not everyone felt the same way about her look, though we think it was pretty flawless with the wow factor in the back.
Photo by Getty Images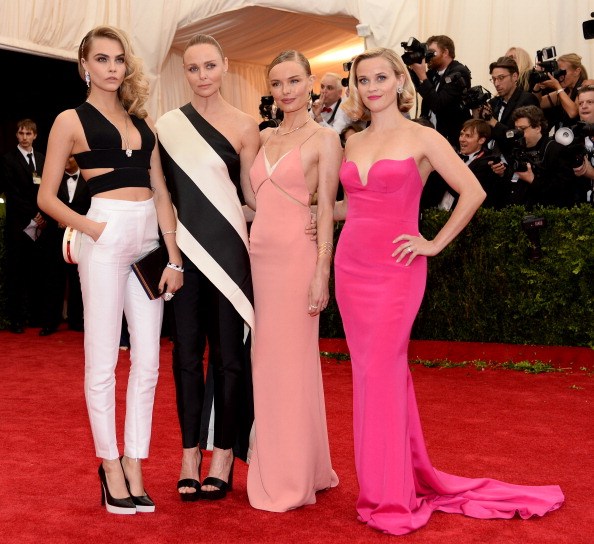 Stella McCartney
Known for being a night all about dressing up, it was a little bit strange to see designer Stella McCartney in her strange outfit that closely resembled a blanket thrown over her shoulder. She rubbed shoulders with some of the most stylish women in the world, but she didn't quite make the look her own when she failed to rock a frock that looked far too old and more appropriate for an evening of cuddling together and watching a movie.
Photo by Getty Images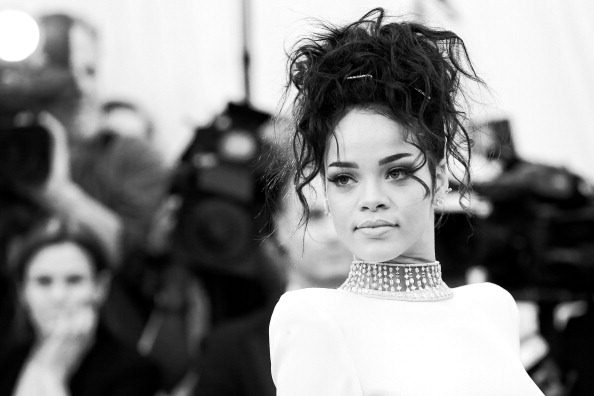 Rihanna
While no one seemed to mind her ensemble, it was her hair that was a bit shocking. The Met Gala is about doing things a bit differently, but it's also about being put together and polished, and RiRi sort of failed on that one. Her hair looked more like a half-thought out mess than anything else, and it was sort of disappointing. She manages to make herself look so polished on so many occasions that we were saddened to see she chose not to this time around.
Photo by Getty Images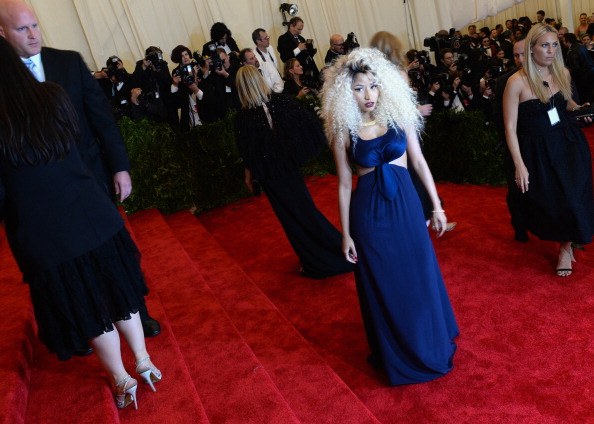 Nicki Minaj
When she first burst onto the scene, virtually nothing about her was a shock to us. We expected to see her show up on red carpets to events looking wacky and crazy and completely insane, but she's really classed herself up a bit lately, which is why it was such a surprise to see her looking less than perfect at the recent Met Gala. Her hair was frizzed out and big, and paired with her dress she looked more like my daughter when she wakes up in the morning after going to bed with wet hair the evening before.
Photo by Getty Images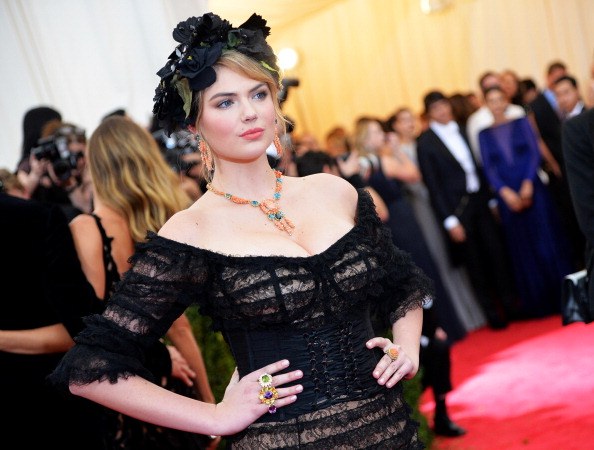 Kate Upton
Her dress was just not flattering. She's a gorgeous woman who always looks amazing, but for some reason her stylist completely failed her at the Met Gala. She was not polished and put together, and she looked more like she was off to a funeral than to a gala such as this one. We can't say it was our favorite look of hers, or that it was even one of our favorite looks of hers. It just wasn't right for her in so many ways.
Photo by Getty Images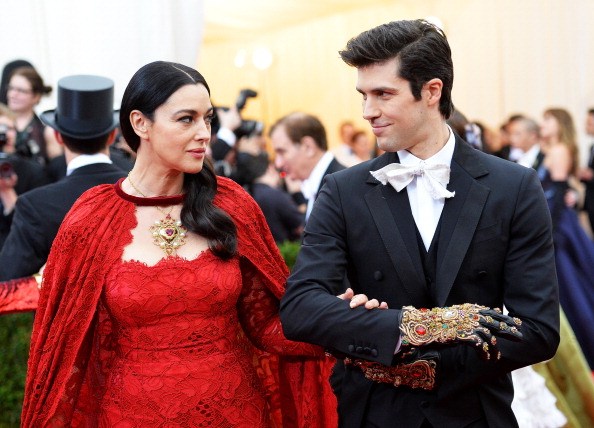 Monica Belluci
When the normally lovely Belluci showed up in this red Dracula frock, the world was wondering what on earth happened. Perhaps it was the cape added on top of the dress that made it look more like something from a fairytale than something that belongs on a red carpet, but we didn't love the look. The color, yes; she really can rock some red like no one else. But the dress itself was not even close to something we loved on her, and we hope she leaves the Dracula look behind her from now on.
Photo by Getty Images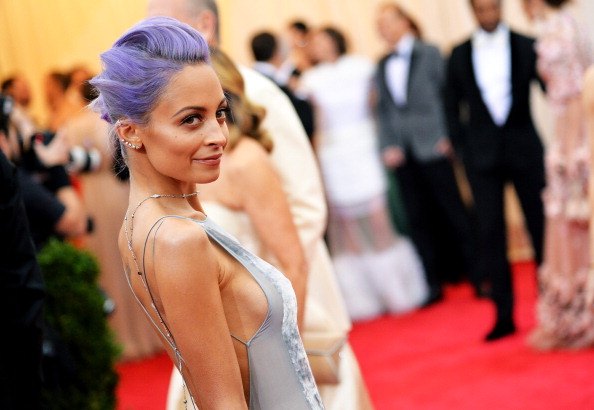 Nicole Richie
While we know she loves to dye her hair and live a little on the edge, we can't help but wish she would go back to her normal blonde roots (haha) and move on from the colored hair. Her purple do is not our favorite, and we think it makes her look a little bit strange. Paired with this dress, she looks like a lost little girl playing dress up in her mother's closet, and it's just not a flattering look on her otherwise very lovely frame.
Photo by Getty Images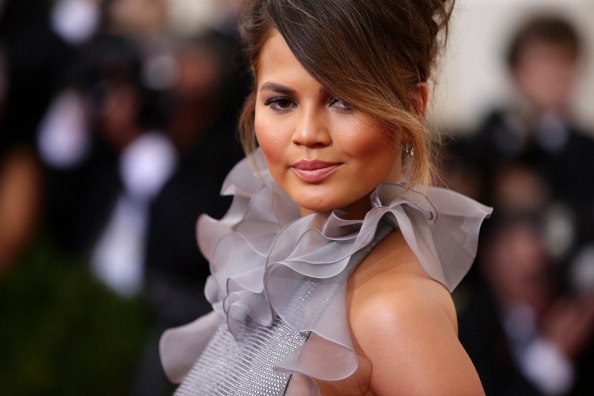 Chrissy Teigen
She's known for being a supermodel and having some serious fashion sense, but this is not our favorite look. It shocked us to see her so covered up and so ruffled up top, and it goes down as one of the strangest fashions at the Met Gala recently thanks to the fact that it was sort of one of those things you'd expect to see on a doll or in a Victorian history book from a very long time ago. She looked gorgeous, but the concept was still a bit strange to us.
Photo by Getty Images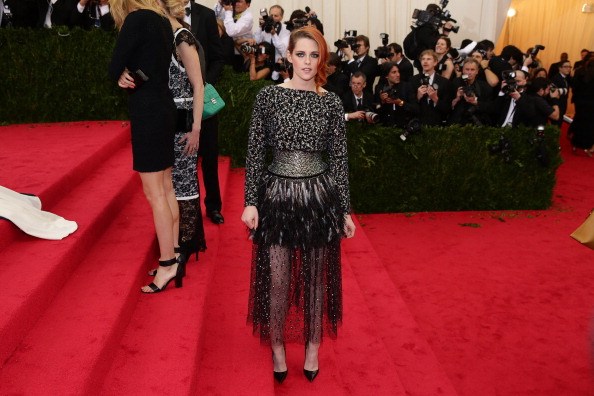 Kristen Stewart
She's not someone who really does fashion so well in most cases, and she's very open about her loathing of Hollywood and all things movie star related (so….why is she one?) and we think she tries very hard to make a point when she dresses herself in certain items. For example, this black ensemble is not our favorite, and we are not even sure what it is, but it's too mature for her and it's just a bit too much in terms of the shape, the sparkle and the color. It's overwhelming on her small frame.
Photo by Getty Images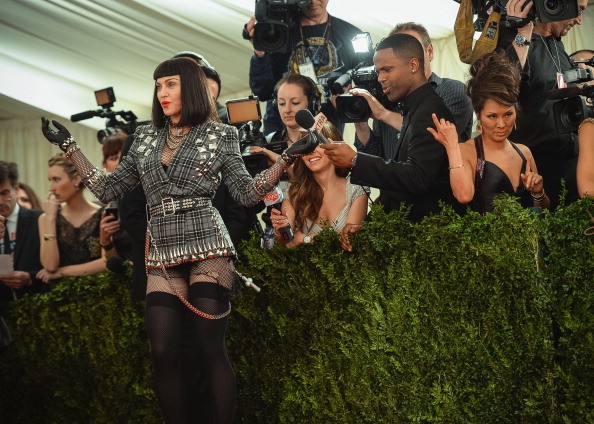 Madonna
I don't know why anyone is ever shocked that Madonna shows up the way she so often shows up, but it's still strange. I think what makes this particular ensemble so strange is the fact that she is wearing something that is head to toe black, but it's mostly shoes. And her hair in this one is not something we love to see her in. We like her sort of Hollywood pinup girl blonde curls that she rocks often, and we wish she'd go back to those on the red carpet.
Photo by Getty Images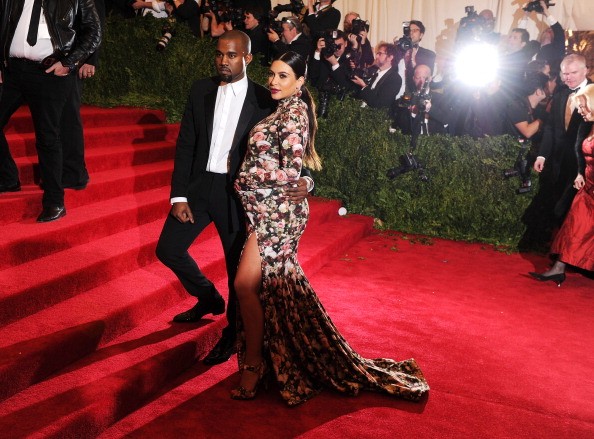 Kim Kardashian
We know that she was pregnant when she wore this dress, and she probably felt very comfortable in it. I really hate to say anything negative about someone when they were doing something so gorgeous – carrying a child – but this dress was just not flattering on Kim and it was not a good choice for her particular shape and height. She would have done better with the same style, just not something so busy and bold in terms of print. A beautiful red would have done wonders for her.
Photo by Getty Images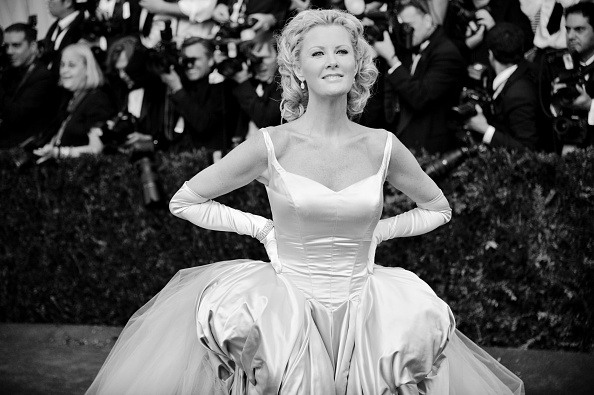 Sandra Lee
When she showed up in 2014 wearing what appeared to be a very bad combination of the evil stepsister's and the fairy godmother's dresses from Cinderella, people wondered what she was thinking. In her defense, she is the chef that likes to make semi-homemade meals, so perhaps she did the same with her dress. Perhaps she bought the dress and then made part of it herself to remain true to fashion with herself. That's mean, but the dress was not very pretty.
Photo by Getty Images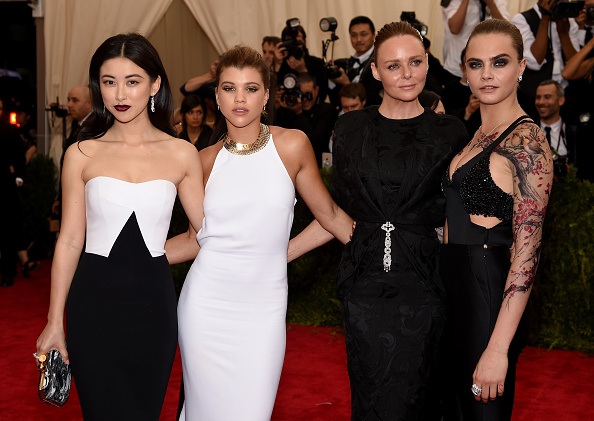 Cara Delevingne
She rocked her ensemble, but we were shocked to see her covered in tattoos, something that is usually frowned upon when you are a supermodel. The good news, however, is that all her tats were temporary, so we probably won't see her in them again, which is very likely for the best. The look was not her best one, and we can't say we loved seeing her look like that in comparison to who she normally looks when she rocks the red carpet.
Photo by Getty Images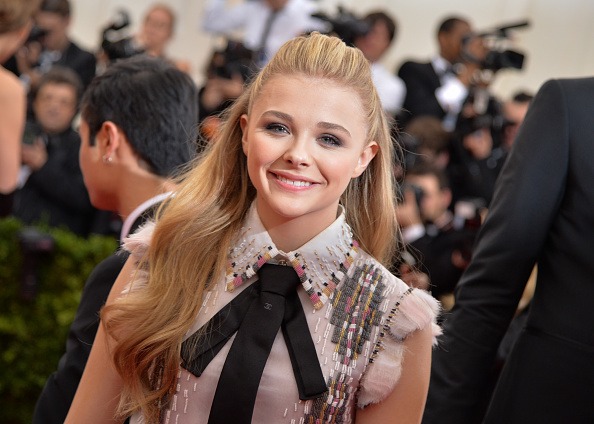 Chloe Grace Moretz
When she showed up to the Gala one year wearing what looked like her school  uniform and a half a ponytail, she looked a lot like a little girl. The look wasn't awful and she actually looked adorable, but we were shocked to see her looking so childlike and immature, especially on a red carpet. She's usually so much more mature and fashionable, and the look was one we would not have chosen for this particular event.
Photo by Getty Images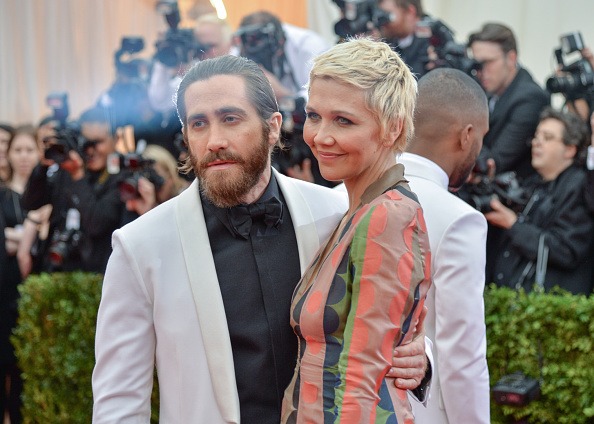 Maggie Gyllenhaal
She's always very fashion forward, but she's not looking so amazing in this dress. It's a bit too busy for her petite frame, and it makes her look almost as if she's forgotten how to dress herself for a red carpet event. She doesn't come to many of them, though, so maybe she has forgotten how to dress for things like this. Either way, she will do better in the future; of that we are certain.
Photo by Getty Images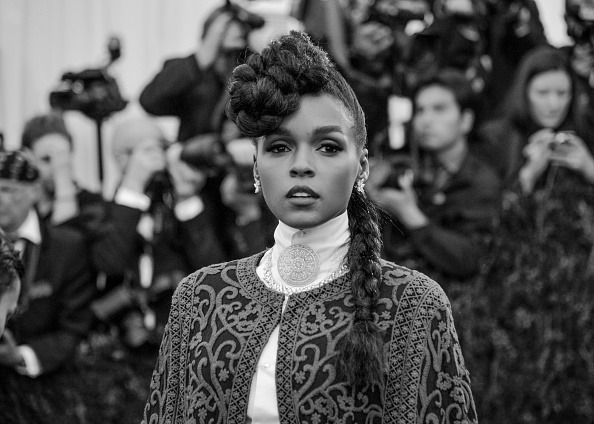 Janelle Monae
What we have to say about this ensemble is less about the outfit and more about what it is. It's not really something we've ever seen in the past, and it's all very interesting. But what we notice first and foremost, and most-most is the hair. It's questionable at best and really just a strange and bold selection. It's not something we've ever seen before and it's probably not something we will ever see again on the red carpet since it did not go over very well in the first place.
Photo by Getty Images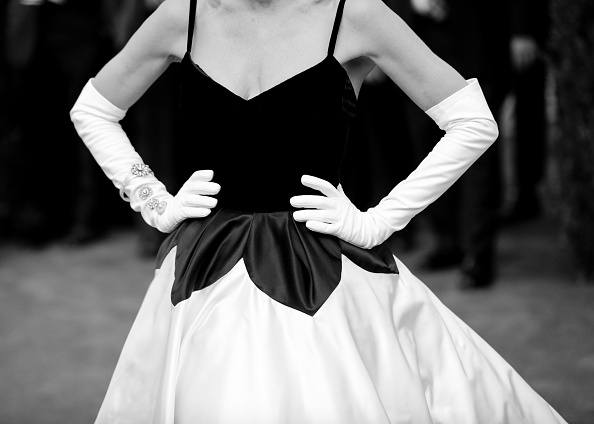 Sarah Jessica Parker
She makes the list a second time. It's not that her dress isn't a good one, it's just an interesting choice. It's so satin-like and very bridesmaid-looking, with an interesting design along the waist and she even did her hair in a way that we didn't feel was all that flattering for her face shape. We don't think that Carrie Bradshaw would have chosen this particular look, and we think that it's not one of her best. As always, however, Parker was stunning – but she always is.
Photo by Getty Images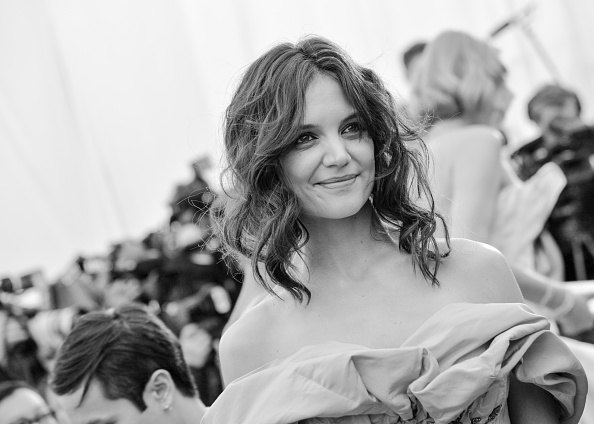 Katie Holmes
Remember that time the very lovely Katie Holmes was a bridesmaid in a friend's wedding back in the 1980s and then she wore her bridesmaid dress to the Met Gala? We do. We aren't really sure what to say about this one since it's just strange. The women who dressed like this for proms and in weddings do their absolute best to forget about it as quickly as possible, but it seems that Holmes decided it would be a great look for a red carpet event. We cannot say it's our favorite look for such a typically classy woman.
Photo by Getty Images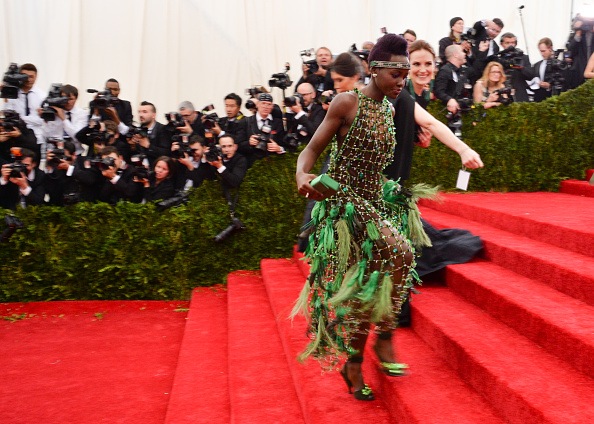 Lupita Nyong'o
Let's start by saying that this particular Oscar winning actress is gorgeous. She can wear a garbage bag and dirt for makeup and still look like a completely gorgeous, elegant woman. She is just a spectacular beauty. And this dress, while it's not our favorite, certainly was a bold and strange fashion choice. However, she has the beauty and the confidence to really make it look good, and that's exactly what she did when she chose this look to call her own.
Photo by Getty Images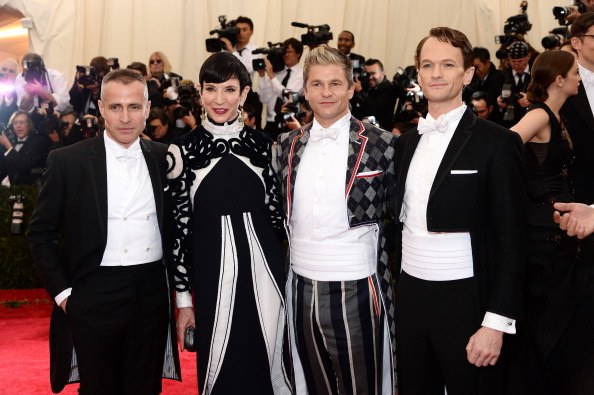 Neil Patrick Harris
We love him for so many, many reasons. But we have to say that this entire look is one that makes us say, "Huh?" It's just interesting in a way that I can't decide is bad or good or just in between. The hair is not my favorite. I'm not sure why it's so dark or thick. I don't love the jacket and the white bow tie doesn't seem to do any favors for this particular ensemble. So with that in mind, I'm not sure how to rate this one other than the fact that I'd say it's a bit strange as a whole.
Photo by Getty Images