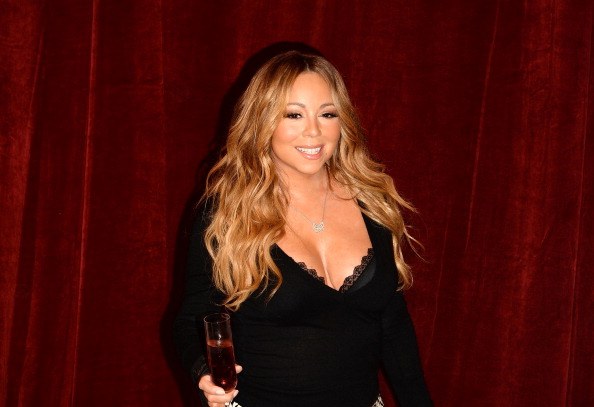 There are celebrity siblings like Ben and Casey Affleck, and then there are celebrity siblings like Mariah Carey and her sister (see? We don't even know her name). Ben Affleck became a huge celebrity a couple of decades ago and he helped his younger brother launch a successful career. It's just one example of how Hollywood celebs work with their siblings to help them also become famous and well-to-do. I mean, if you know someone in the business, why not get their help so you can break into the business, too? There's Beyonce and her sister. There's the Olsen twins and their younger sister, and the Owen brothers, and that's just a few. There are many famous celebrity siblings. But what about those who have siblings that are not celebrities? Well, it happens all the time, but what does not happen all the time is hearing about rich and famous celebs with very poor siblings, so read on to find out who is rolling in the dough while their brothers/sisters are doing everything but.
Photo by Getty Images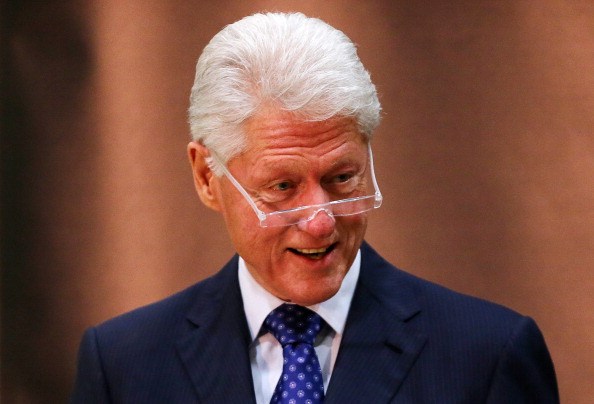 Bill Clinton
He's our former commander in chief, and he has a deadbeat brother. So deadbeat, in fact, that he was in prison for a long while after being caught dealing cocaine. He's also paid off mobsters and done business with the mafia, which is not something that goes over very well in many families. But it does not go over well in families that have men and women with such high political aspirations, and that's just one of the many reasons that Bill Clinton does not speak to or associate with his brother Roger – and has not in many, many years.
Photo by Getty Images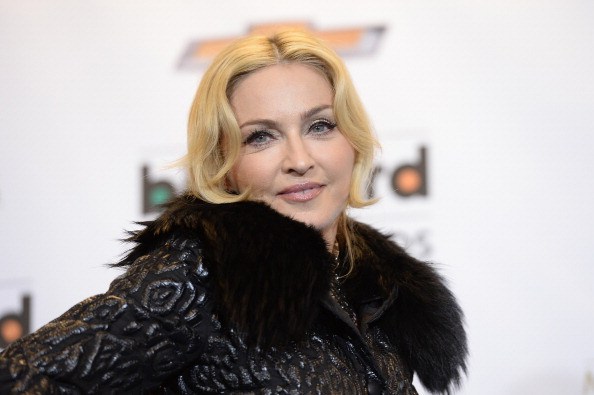 Madonna
Did anyone else know she even has a brother? For some reason, it seems like someone that is known by just one name wouldn't have a family, but I guess she does. And while she's worth billions, she's not sharing it with her brother, Anthony. He's reportedly the kind of man who suffers from issues that the rest of us cannot deal with, such as drug and alcohol abuse. For this reason, and the fact that Madonna reportedly tried to help him get clean on several occasions, she's no longer looking to help him out.
Photo by Getty Images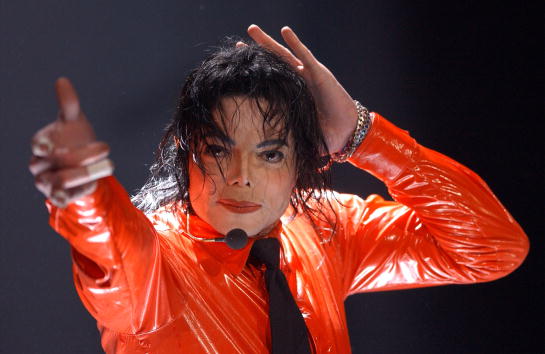 Michael Jackson
Not all of his siblings are poor (I mean, Janet's doing all right, you know?) but they're looking hard to live off their deceased brother's money. When he died several years ago, he left his money and estate to his children and his mother, and his siblings want a piece of it. Of course, it's only natural that they would. Their brother has been gone for years yet he's still earning hundreds of millions of dollars every single year thanks to the fact that his merchandise sales are so impressive.
Photo by Getty Images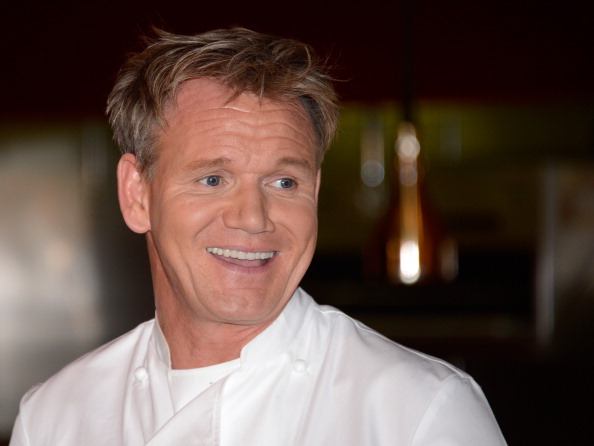 Gordon Ramsay
The famous celebrity chef has a brother that is not doing so well. It turns out that his brother has a terrible addiction, and it's not gone over well with the family. They are not known for talking about his issues that often, but when they do it's to talk about how hard it is on their family to have a son and a brother with an addiction. It's not something that they can talk about often, though. But they're also not financially supporting him.
Photo by Getty Images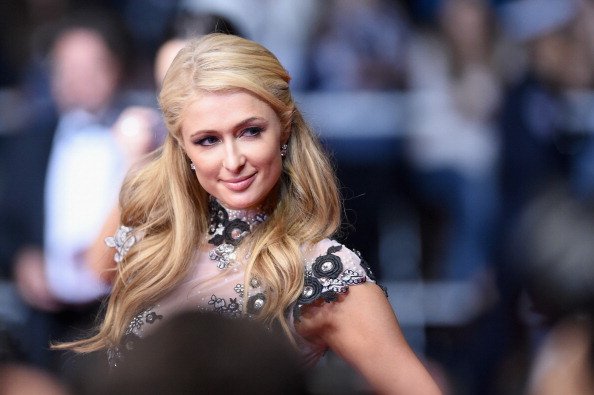 Paris Hilton
We can't say that Nicky and Paris' younger brother is poor, considering he is a Hilton. But at least his sister's are doing something to make their money – and also living off their trust funds. Barron, on the other hand, is not doing anything that we know of with his life, which means he's just living off the money his parents have given him. He might not technically be poor, but he's not living off his own work ethic and funds, so that counts, right?
Photo by Getty Images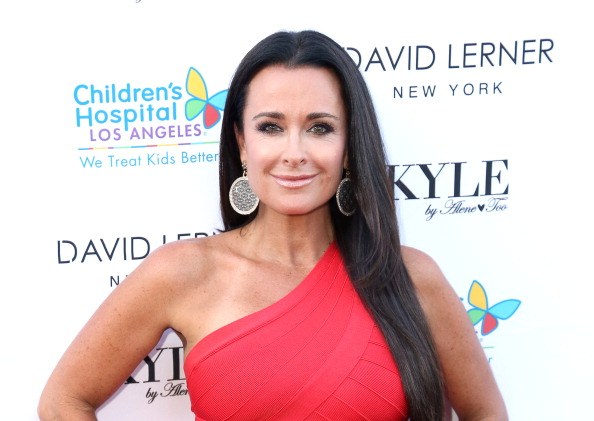 Kyle Richards
She's a real housewife in Beverly Hills, and so is her sister. However, Kim Richards, former child star, is not doing so well anymore and has allegedly lived off her sisters Kyle Richards and Kathy Hilton for much of her adult life. Word on the street, however, is that their financial support is going to go away soon if Kim is unable to get herself cleaned up and sober, and that's not going to do her any favors. Or maybe it's exactly what she needs in her life.
Photo by Getty Images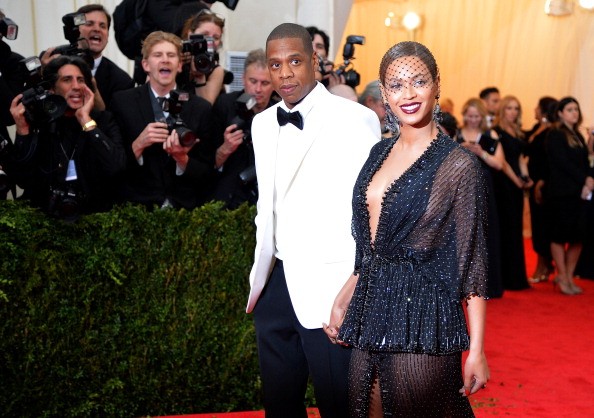 Beyonce
We all know her sister Solange is not hurting for cash, but it turns out she has two half siblings her father managed to have while cheating on Bey's mom. Turns out she's not supporting the illicit love children of her father. In fact, she fired him as her manager and moved on without him. Now he cannot even pay his child support and he blamed it on Bey. Well, Mr. Knowles, perhaps you should have taken care of things the correct way in your marriage and this would not be a problem in your life.
Photo by Getty Images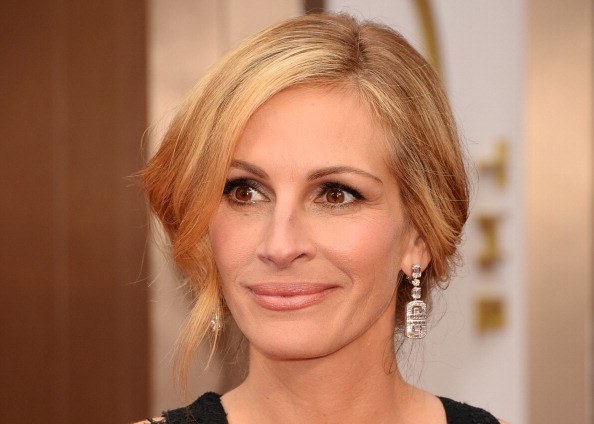 Julia Roberts
The famous actress had a half-sister at one time, until she took her own life. She reportedly overdosed, and she was known for her drug addiction. She allegedly claimed in her note that her sister, Julia, would not help her out in life and she wanted her friends, family and fans to know that she's not the American Sweetheart we all feel she is. Of course, all addicts say the same thing when their family members refuse to help them out when they're wasting their lives on drugs.
Photo by Getty Images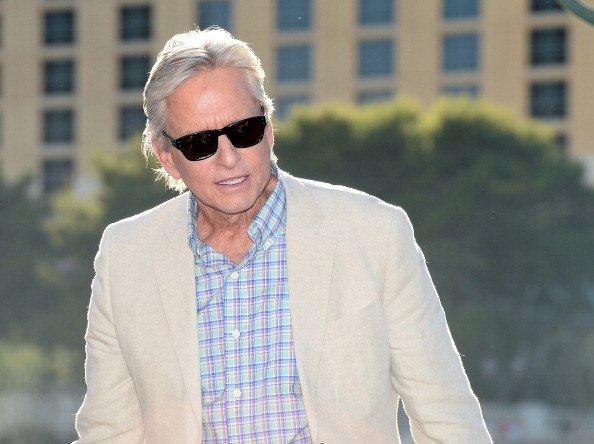 Michael Douglas
He has a younger brother who died over a decade ago from a deadly combination of alcohol and pills. Eric was trying very hard to become famous like his dad and his brother, but he couldn't do it. He decided he'd rather take his own life and live it his way, which meant spending all his money on alcohol and drugs and living a life that would make even the most hardcore people cringe. He's been gone a long time, but he lived the remainder of his days in a destitute state.
Photo by Getty Images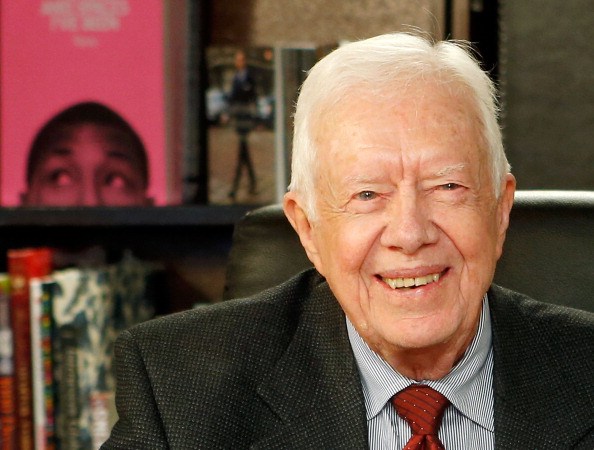 Jimmy Carter
It was a longtime embarrassment for Carter that his brother, Billy, is such a disappointment. He struggles with addiction of both alcohol and drugs, and he's been very publicly embarrassing for his family. There were times that the press caught him outside the airport using the bathroom on the runway, among other things. His family is not looking to help him out since he's not looking to help himself. If only people would realize that their loved ones would be more inclined to help them if they did help themselves.
Photo by Getty Images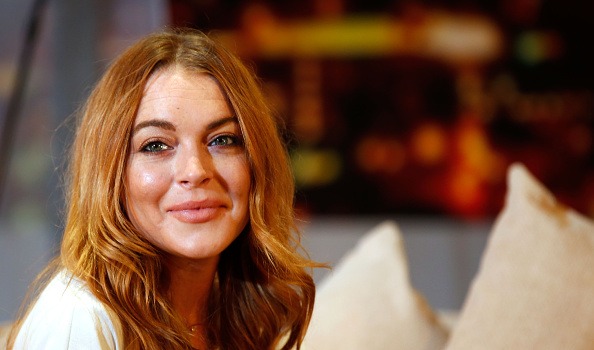 Lindsay Lohan
She's not supporting her sister in any sense of the word. However, she can barely support herself after her many instances in the legal world the past few years, and the fact she's just not working. But her younger sister, Ali, wants to be a model. And Lindsay has reportedly done everything she possibly can to make sure that does not happen. It's so bad that there are rumors now that no one will work with Ali Lohan simply because she is related to Lindsay.
Photo by Getty Images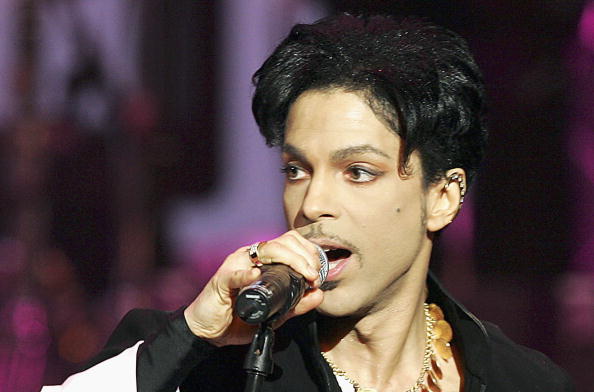 Prince
The famous singer was able to get his sister, Tyka, a record deal that she killed. She was jealous and bitter that her brother was so successful in his own career and that she was unable to become successful in her recording days, so she turned to drugs – especially crack – and she was unable to overcome that. She also used to make money by selling her body, and her brother has decided that he does not want to be associated with that kind of negativity. So while he's living it up, she's doing whatever she can to support her addictions.
Photo by Getty Images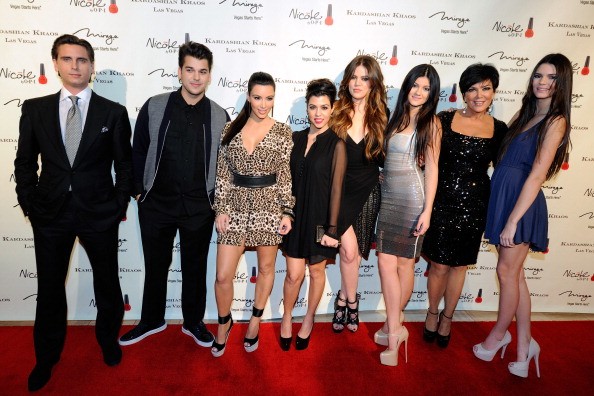 The Kardashians
It's not a big surprise that all the Kardashian/Jenner sisters have a poor sibling. Robert Kardashian has no job. Everything he attempts to do on his own fails, and he's not really out there looking to do anything with his life. At the moment, he's homeless and living with his sister Khloe, and he's jobless living off money he's borrowing from his mom, Kris Jenner. So he's still living the high life thanks to the fact that his mother is willing to pay his way, but he's certainly not making any money of his own, so that makes him quite poor.
Photo by Getty Images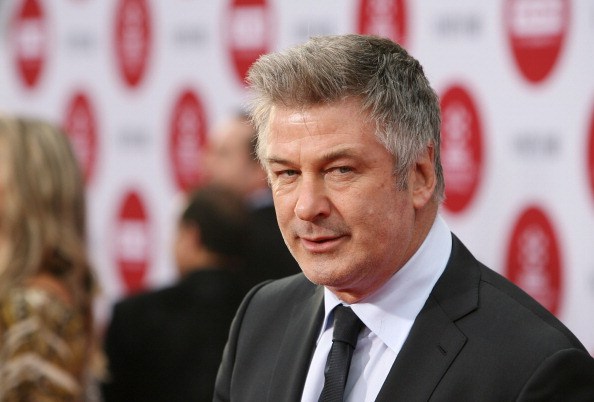 Alec Baldwin
He's got several brothers, most of whom have attempted to work in Hollywood. Some with some success. However, brother Daniel just couldn't cut it even though he did work in Hollywood for a while. He cannot keep down a job, and every bit of money he makes goes straight to his drug addiction. His financial problems have been in the news a lot over the past few years, and it's not really a surprise when someone is addicted to drugs and alcohol that they might have income issues.
Photo by Getty Images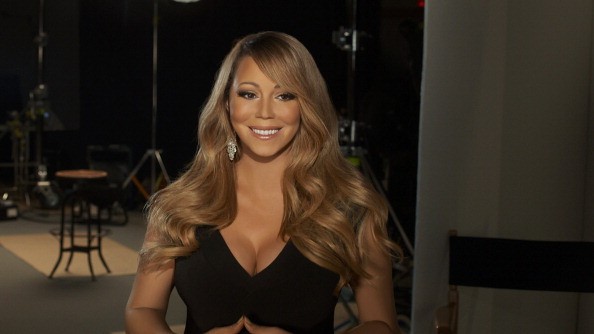 Mariah Carey
Did you even know that Mariah has a sister by the name of Allison? She does; and they do not speak. The sister of the famous singer is pretty destitute in terms of her life. She worked for a long time as a prostitute and was heavily involved in drugs, and it caused the sisters to have a falling out back in the early 90s. Rumor has it that they have not spoken since, and Mariah isn't helping her sister out despite the fact that she's worth a reported half billion dollars and her sister is HIV-positive. Reps for Carey state that she's not looking to bring her sister back into her life because she's a bad example for her young twins.
Photo by Getty Images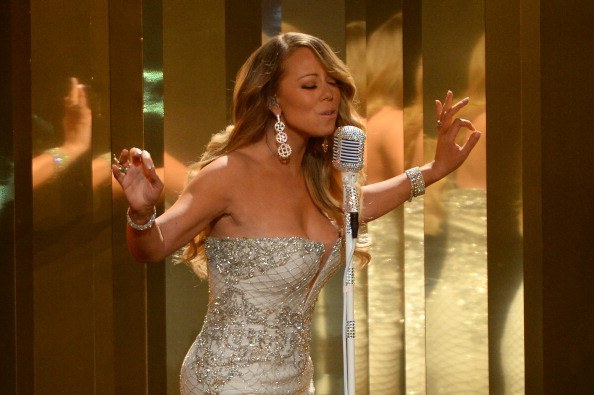 Mariah Carey
She's here twice because she has two very poor siblings she's not willing to help – for good reason, too. Once she was in a fight with her sibling Morgan in 2013, he decided he would go to the tabloids and tell them that Mariah was suicidal, addicted to hardcore drugs and other unflattering lies. He was hard-up for cash and looking for a quick fix, and that meant making up lies and selling them to tabloids at the expense of his famous sister's reputation. She's cut ties with him for this purpose. It's probably for the best. People like this rarely change and certainly aren't wanted in the lives of those trying to live positively.
Photo by Getty Images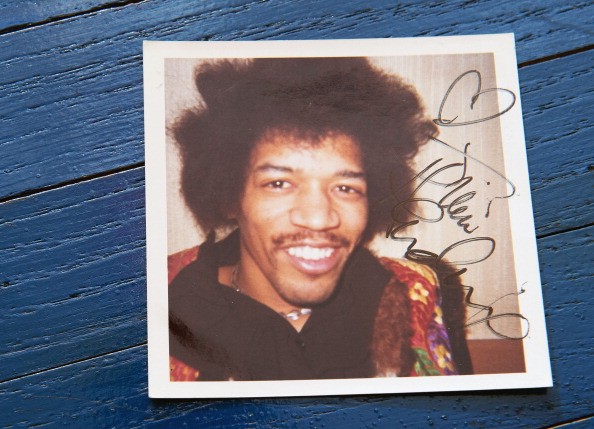 Jimi Hendrix
It's been a long time since his death, but he has a very poor brother. His brother was once caught stealing fur coats, and the family drama just got worse from that point forward. When Jimi Hendrix died, he left nothing to his brother, only to his father. When his father passed, he left nothing to the brother, either. That just goes to show that there was something wrong with this family dynamic since no one was looking to help the brother out. Leon wasn't close to his family, and it's probably because of his poor life choices.
Photo by Getty Images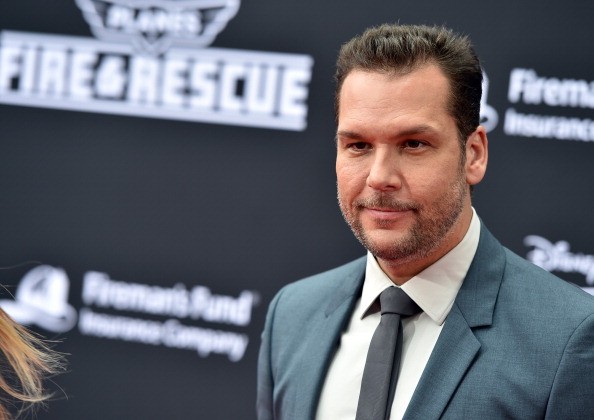 Dane Cook
Do you remember him? Not that many people forgot him, but he hasn't been in the spotlight in a while. So his brother was actually pretty wealthy for a while, but only because he and his wife embezzled nearly $12 million from Dane Cook. They were tried and sent to jail, and now they're pretty poor. It happens, though, when you cannot make money of your own and you resort to stealing it from others and making a habit of that kind of lifestyle.
Photo by Getty Images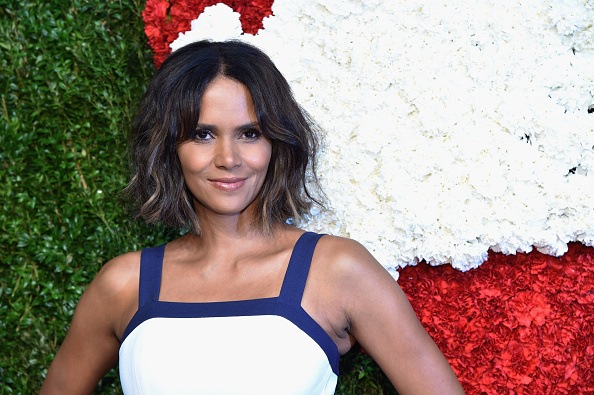 Halle Berry
We don't know just how poor she is, but we do know that Halle is not supporting her sister. Their father was an abusive alcoholic growing up and he was mean to the girls. Halle has spoken out about her father's issues on more than one occasion, but here sister denies that it's true and has said time and time again that their father only drank socially and was never violet with the girls. This has caused strife and two no longer speak, which means the sister gets none of Halle's good fortune.
Photo by Getty Images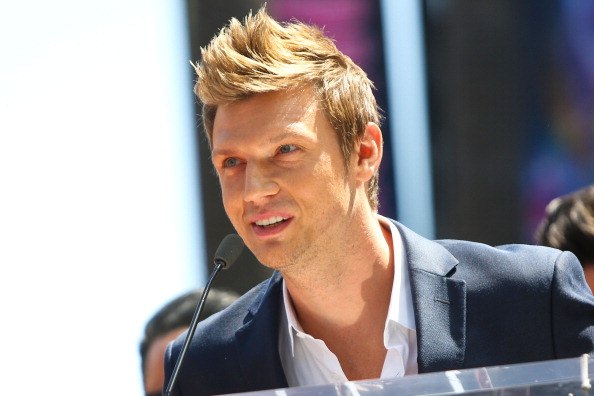 Nick Carter
The former Backstreet Boy has been through a lot, including the alleged loss of all his fortune. His sister died of a drug overdose a few years ago, and the family has blamed him for her loss. The sister was allegedly addicted to drugs and alcohol and would spend all of her money on those things, and she was relying on the support of her family to get her by before her very untimely death.
Photo by Getty Images